The term marketing through sport has been a concept used since the 1970s, but its importance has improved over the last decades due to the expansion and growth of sport.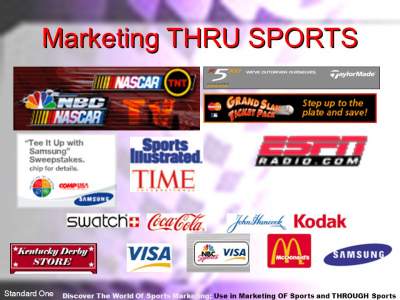 Marketing is described by the American Marketing Association several "activities, processes, strategies for creating, communicating, and delivering value for clients, customers, partners, and the community at large".
Many organizations use different ways to promote their services and products to consumers. But nowadays, a strategy becomes so common and it seems to be paying off pretty well. Companies are using the "marketing through sport" campaign, and the results according to them have been outstanding.
Marketing through sport can also be considered one of the best marketing strategies and can be employed in several ways. The first instance is the use of marketing promotion, carried out directly through the sports club or through the sport itself.
Is there an opportunity for marketing using sports?
In the first instance, marketing falls under the responsibility rests on the sport club itself. Secondly, the leagues and governing bodies.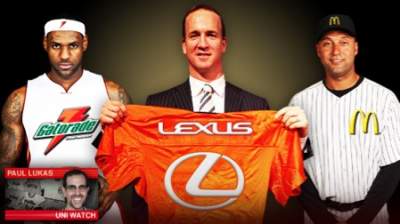 In this manner, promotion and marketing through sport and through the club involve things like sponsorship, boxers, corporate events, endorsements, and several others. The key selling point of this strategy is that sport events are purely entertainment.
This has made companies use it as an advantage. No matter how often an audience attends a sporting event, they see the same advertisement over again. This provides a huge range of opportunities for the several companies operating in this field.
Sporting events have grown in popularity over the years, with lots of fans and people who practice the sport even as a hobby. We have seen lots of fans attend a specific event just to cheer up their team or a specific player in the team.
Marketers have realized that this could be a huge potential, so the majority have decided to use this opportunity to promote their brands and products.
Opportunities like these have seen some events hosted by several non-sporting companies like BBVA Spanish Soccer League, Barclays Premier League. These companies basically use these events as a means of showcasing whatever unique product they are offering consumers.
The aim of this is to generate consumer awareness; people who attend the games will see the adverts of the brands sponsoring the events all over the venue.
Example of Product Marketing Through Sport
It doesn't matter which product or service you are trying to push into the market or create a buzz around, sport is always an option. Let's consider several examples of product marketing through sport. It would leave you with options to choose from in case you are looking for alternatives.
Sponsorship of teams
The sponsorship of teams is one of the most popular forms of marketing through sport. Some of the most common sponsorships are found in the Premier League and the MLS, as company names and logos are featured on the team jerseys.
For example, Fly Emirates is the official jersey sponsor of the Arsenal Football Club, while Alaska Airlines is that of the Portland Timbers. These are companies that don't directly have anything to do with sport.
Turkish Airlines once used promotions of sport events and sport players as part of their marketing. Clubs like FC Barcelona and Manchester United, NBA player Kobe Bryant, Tennis Star player Caroline Wozniacki, alongside the Turkey national team, were once affiliated with the airline. This shows how sponsorship can be used as an active form of marketing through sport.
Another popular example of marketing through sport is the apparel contracts that have become popular. As of 2010, Nike became the official clothing company of the NFL; this deal was worth around $220 million per year. It has been reportedly extended beyond the 2019 season.
All these collaborations are translating into million and thousands of dollars. These are just typical examples of marketing through sports. This marketing method creates consumer awareness in the fans who come along to watch their favourite players or teams.
Sponsorship of events
Slazenger became one the oldest examples of marketing through sports. They've been supplying the tennis balls used at Wimbledon for years. Adidas sponsored FIFA by supplying the World Cup ball and having its logo on the boards along the play-field. These are more examples of product marketing through sport.
In what could be described as the first corporate sports sponsorship in the world was when two companies Newton Investment Management and Mellon announced that they had donated their title sponsorship to fund cancer research in the UK.
Athletes Sponsorship
One of the common strategies used by sport marketers is to promote their products by contacting famous athletes. These athletes sign millions of dollar contracts to promote the products of these companies using whatever possible means that would give maximum exposure to the product. Funny enough, most of the products aren't sport related.
Some common examples of this type of product marketing through sport are Ronaldo (Real Madrid); some of his contracts include companies like Nike, Armani Exchange, Adidas, Herbalife, etc.
Kevin Durant is also another athlete who receives more than $30 million per year from Nike.
LeBron James' contracts with Coca-Cola, Kia, Nike, Samsung, gives the NBA star not less than $50 million per year.
Mohammed Salah's contact with Nissan, Pepsi is rumoured to worth not less than $5 million per year.
Another typical example of marketing through sport is the strategy developed by Gillette – a product to promote hygiene. Gillette employs the use of top athletes like Tiger Woods, Federer and several others. In commercial adverts, these celebrities appear using the product.
The aim is just a psychological effect on the fans of these athletes to believe that they use them for real – off TV. This is a very clear concept of marketing through sport because the company has nothing at all to do with the sport industry. But year in year out, they generate massive revenue from affiliating themselves with the sport industry.
An advantage of using star athletes to promote a product is the credibility they create in the mind of the fans, when they see their favourite athlete using a specific product and giving positive reviews about the product/service.
Conclusion
Finally, the use of sport teams, athletes, and events as means of marketing and advertisement is continually on the rise. Several brands have grown from being just a start-up to mega brands by just marketing their products through sport.
Regardless of whether the brand is closely related to sport, companies have recorded good success just by affiliating themselves to the sporting world and via the value their product provide.
Sport not only brings passion and emotion to their fans, they also present an opportunity for fans to see products/services that can improve the quality of their lives. This is what I call marketing through sport!