Adapting A Charity Golf Tournament To An At Home Competitive Social Event Due To COVID-19 Restrictions
What do you do when your 19-years-running charity golf tournament is challenged by social distancing guidelines? Well, the organizers of Hole Out for Hope were faced with this exact situation, and found quite a unique solution.
Hole Out for Hope started off as an event called Drive to Survive 19 years ago and has evolved into the Hole Out for Hope, which is going on 8 years strong. Founders Fred Howe and Craig Sindrey (pictured below) organize an annual golf classic in support of mental health and initiatives of the Schizophrenia Society of Ontario (SSO), recently renamed the Institute for Advancements in Mental Health (IAM).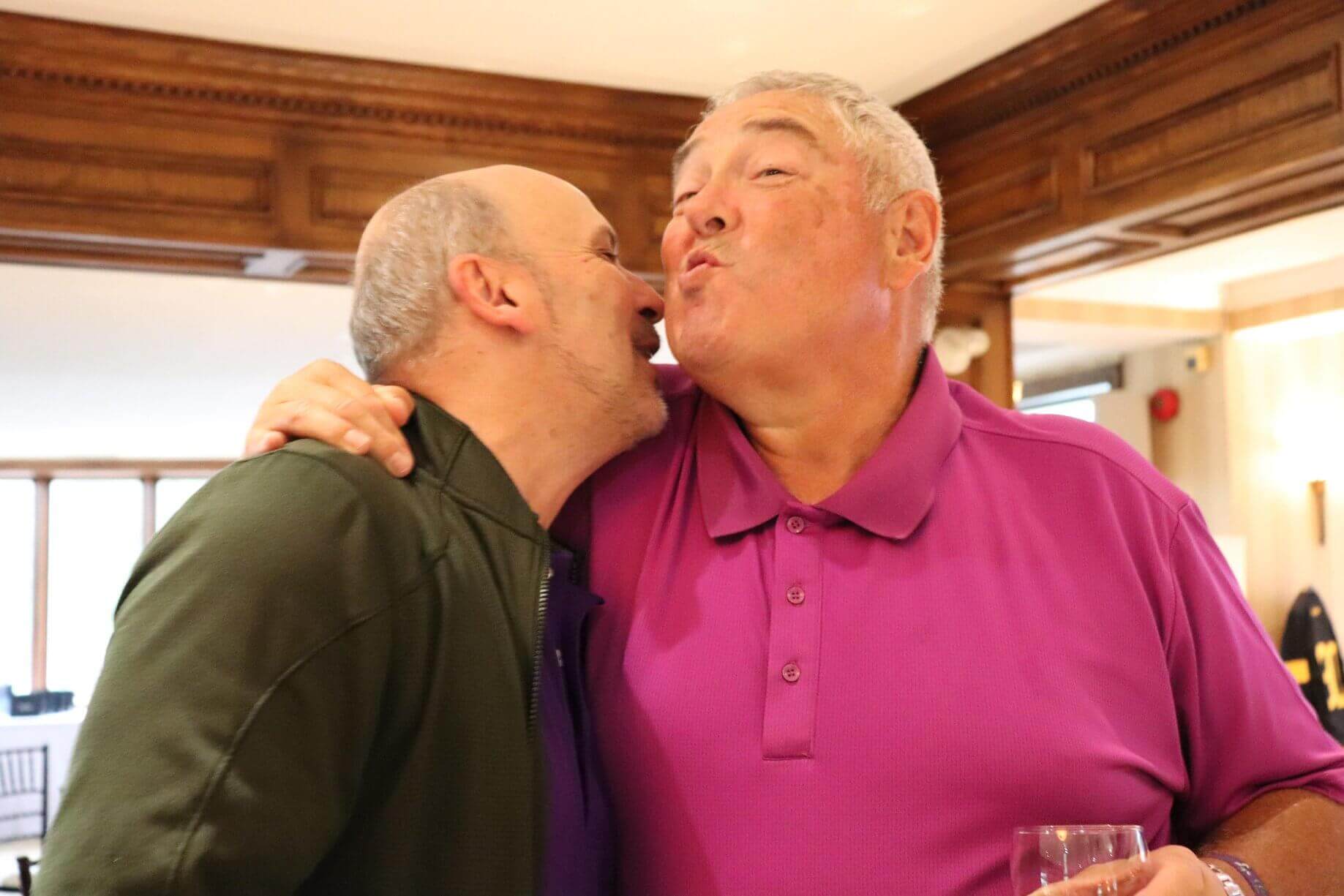 Since inception, they have raised $1.4 million dollars Canadian for the IAM.
Traditionally, the Hole Out For Hope consists of a day golf tournament at Emerald Hills Golf Club.
A day of golf is followed by an extravagant, yet casual dinner and banquet with a live and silent auction, raffles, speeches by individuals living with schizophrenia, and fine cuisine prepared by the chefs at Emerald Hills Golf Club.
Large sponsors take part in the event as well. Howe and Sindrey have acquired perpetual and loyal sponsors since inception. To name a few key sponsors, EXP Global Inc., Profile Wines, OS&B Industrial, and Gazzola Paving Limited top out the list.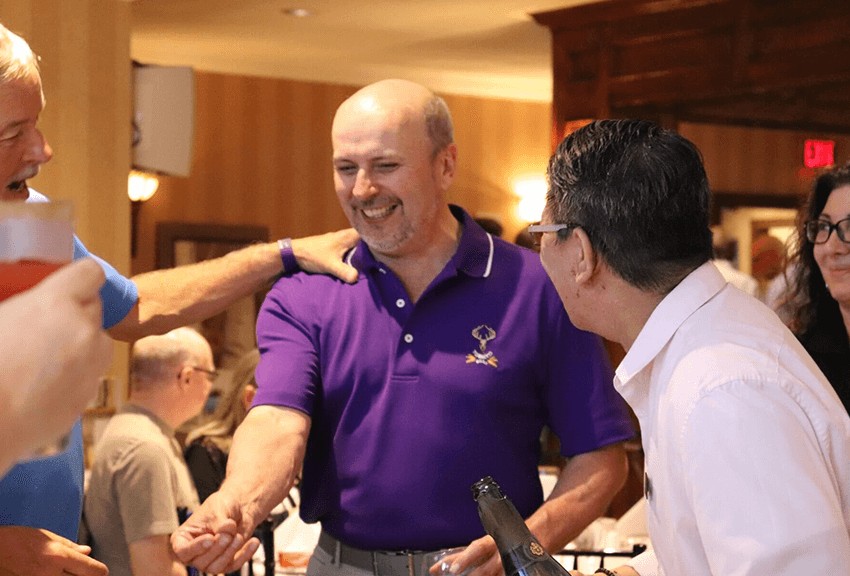 Most of the golf event's sponsors are obtained through their expansive network, with whom they regularly communicate with via e-newsletters.
But this is 2020 after all and we are currently in the midst of a global pandemic. So how can a social golf event occur without that intimate setting?
Fred and Craig first connected on an annual weekend golf tournament in Dunsford, Ontario 20 years ago. The two realized all of their commonalities, from their family's history of mental illness to their mutual interest in sport. It was an instant connection.
And it didn't take long before the two connected with the IAM because of family members suffering from schizophrenia.
IAM is a mental health innovator that strives to create community-based solutions. They offer in-house services for people with complex mental health needs and their loved ones. The organization's goal is to help redesign our society for better mental health, and the donations that come from these sporting events help them do it.
Soon after spending the weekend together, Sindrey and Howe vowed to perpetually support the IAM because they believe that helping others is just something that they need to do.
Mental health always been a misunderstood and stigmatized part of society. Craig and I recognized this years ago, and in concert with the IAM, we've been passionate about building relationships with people in the community so that they fully understand the importance of mental health awareness. Our end goal is to see mental health work focus on solutions, and not barriers.
-Fred Howe on why they feel the need to help others

Mary Alberti, the CEO of IAM, speaks very highly of them. "The golf committee members, particularly Fred and Craig, support us so much. Their hearts are really in it because they've been really touched by it from their own personal family experiences."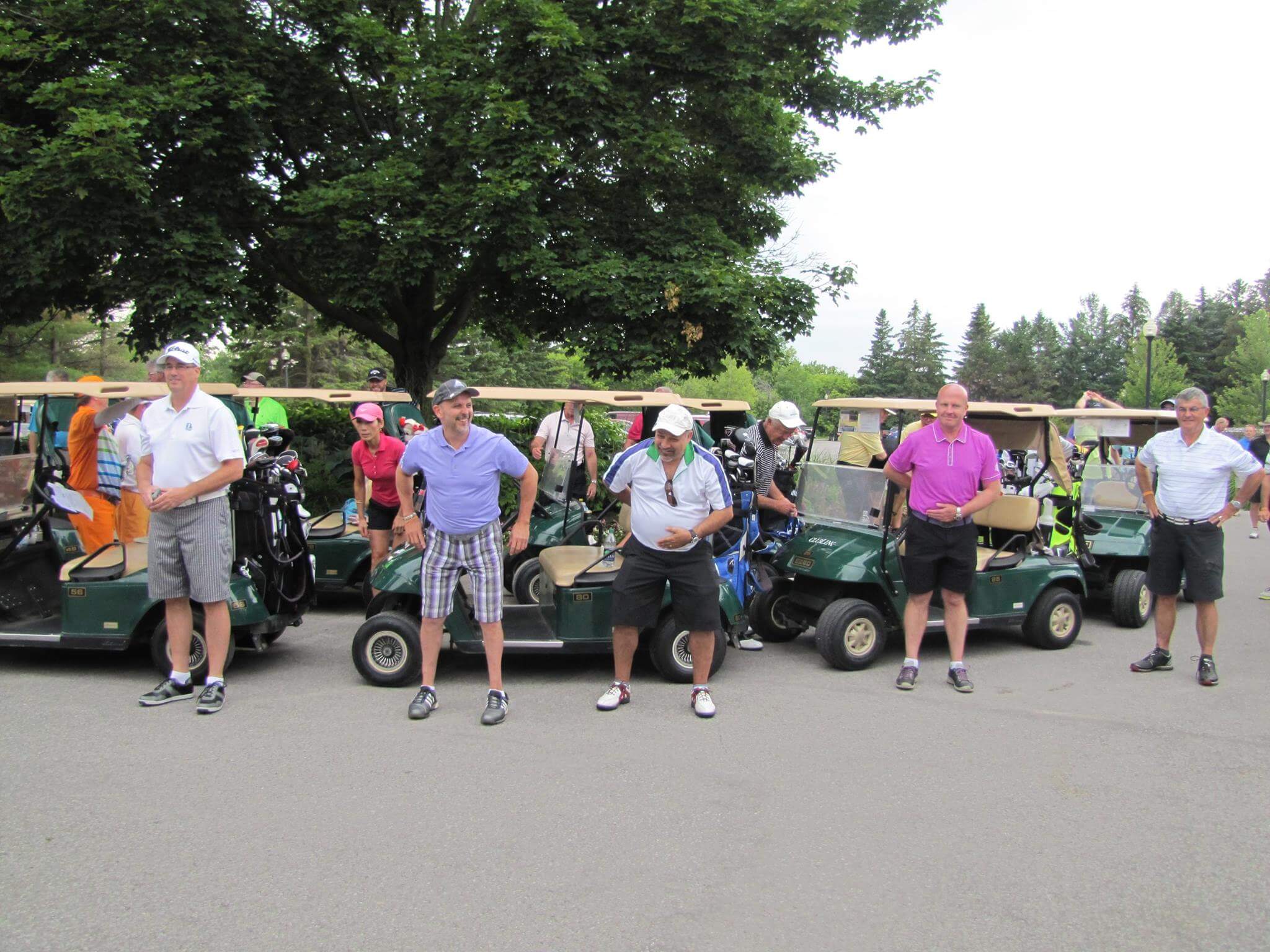 Their hard work and kind hearts don't go unnoticed in the community either, as their golf events turn up hundreds of donors and participants.
Alberti says that IAM counts on the Hole Out for Hope annually.
"We're a small organizations, so the tournaments have had a big impact on raising the money so we can do the work that we do. It is significant revenue for our organization so it really sustains the programs and the services and we're able to help people and create new solutions for our innovations. It really directly impacts our programs and our ability to help people."
-Mary Alberti, CEO of the the Institute for Advancements in Mental Health on the impact of the Hole Out for Hope.

An Online Golf Tournament?
Howe and Sindrey and their committee established prerequisites in preparing this year's social distancing golf event.
It was a committee meeting where Sindrey made the direction for this year's event clear.
Sindrey recalls saying to, "Whatever we do for this year's Hole Out for Hope, it has to contain an element of competition for our participants and allow us to raise funds for the IAM. We've got to come up with a way to combine golf and social commadere while maintaining those elements remotely."
That's when the committee looked at options for a remote golf tournament. They found an option where participants could compete in a virtual golf tounament from the comfort of their own home. Keeping the spirit of golf in the event that social distancing measures would still be in tact, Howe and Sindrey looked at utilizing the expertise of Top Golf and their World Golf Tour innovation.
World Golf Tour is the most realistic free online golf game, loved by more than 15 million players across the globe. It's the #1 top rated 3D online game, as seen on NBC Sports, Golf Channel, DirecTV, & Fox Sports. Built with cutting-edge GPS & 3D technology, this is not just a sports game, but the most accurate full game simulation available. Unlike many other popular online golf games
-From World Golf Tour's website
Howe said, Top Golf was, "very cooperative, worked with us, everyone would play in this tournament within a couple of hours and on the game with a specific course."
The idea was to set up their tournament virtually. The virtual setting was beat the world's most prestigious and recognizable golf course, St. Andrews in Scotland; utilizing the assistance of Top Golf.
It seemed like an excellent alternative and the perfect solution given the looming need for a socially distanced golf event. But the costs were too great.
Howe notes, "we would have just broken even had we gone with that due to overhead costs associated with setting up their program."
So they went back to the drawing board.
Regardless, one thing was for sure. The committee was intent on delivering a socially distant golf event and keep their charity classic running despite the pandemic.
We realized the connection sport has for people when we met 20 plus years ago and put this together in a way that would benefit a cause near and dear to our hearts. In the event we were not able to hold the event as we have traditionally, we knew we'd had to get creative. And so we went to work to come up with a solution to keep this incredible initiative going! So we pushed.
-Fred Howe on why they didn't just cancel the event for 2020.

Finally, A Plan That Worked
One thing was for sure by the start of June, The Hole Out for Hope was going to be on! The only problem was figuring out how to run a competitive social golf event with the absence of a traditional tournament.
The committee knew they needed an extra spark of creativity, and that is exactly what Sindrey had. He suggested playing a hole among the three of them. In this scenario, Doyle, Howe and Sindrey would have a socially distant golf game and would live stream it to ticket purchasers.
Watchers would feel that competitive element, as they would have their stake in a potential winner. Ticket purchasers must vote on their projected winner when buying their ticket. This friendly competition would perfectly tie in their golf theme and they decided to run with it.
After several weeks of planning, the Hole out for Hope – Wine Extravaganza! sponsored by the Profile Wine Group was born. Not only do ticket holders get a chance to bet on the winner, but they are automatically entered a chance to win a bucket-load of wine!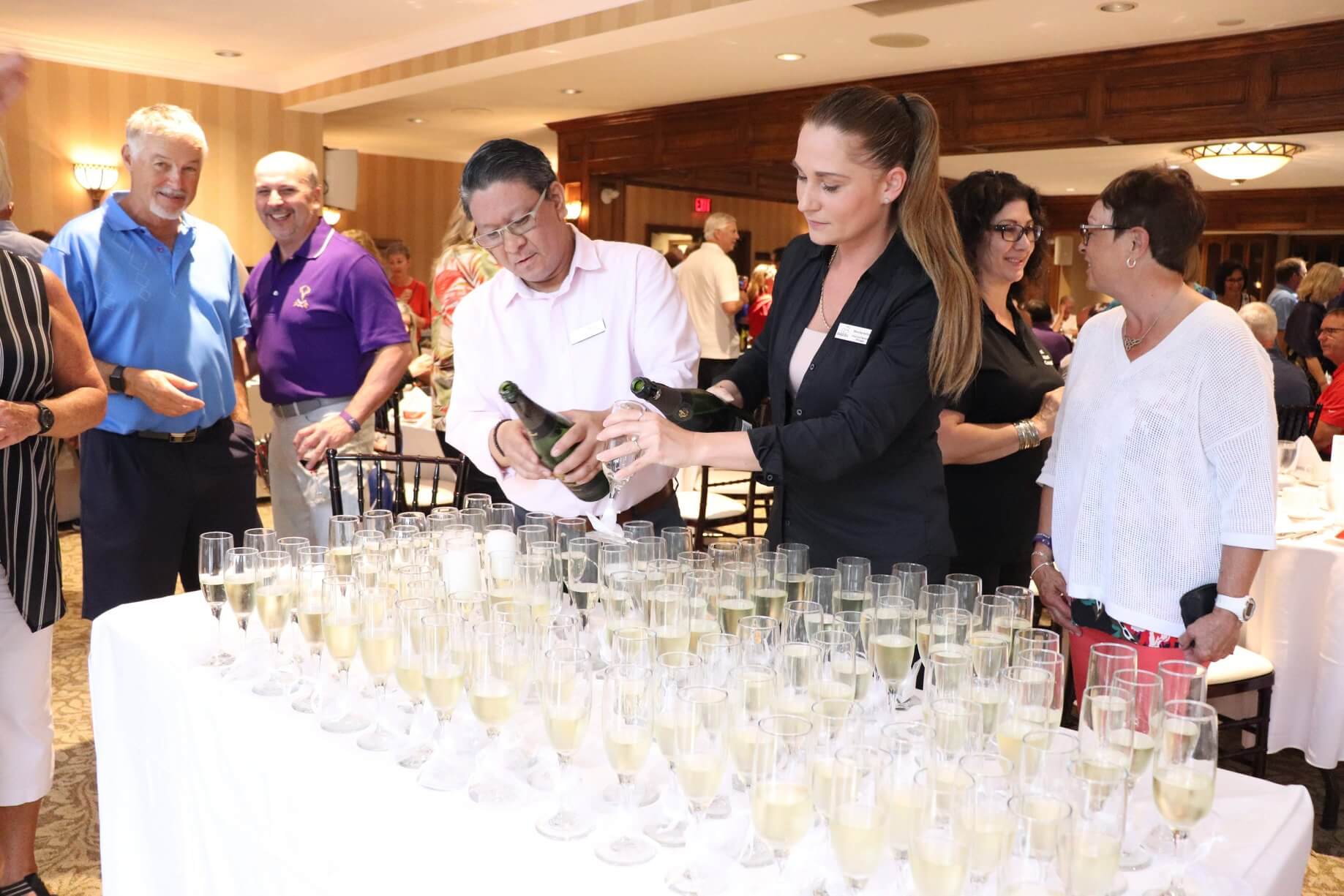 In fact, there are 250 bottles of wine up for grabs to anyone purchasing a ticket and winners will be drawn using a method of elimination.
1st place wins 30% of wine
2nd place wins 20% of wine
3rd place wins 10% of wine
4th to 10th place wins 5% of wine
Every 25th entrant eliminated wins 2 bottles of wine
Those who purchased a $125 ticket will receive a link to stream the game on June 18th at 7 p.m., with 80% going as a direct donation to IAM.  And for those who are trying to play the odds, extra raffle tickets can be purchased for $25 each, and the money will go to IAM.
Each ticket purchaser will also get to bet on who they think will win, so Fred, Craig and Terry will really be bringing their A game.
Talk about a win-win situation!
With everything going on in the world right now mental health awareness is now more important than ever. Events like Hole Out for Hope show the community how important it is to support local charities and just how big of an impact you can have. We are wishing luck to the golfers this Thursday and best of luck to any donators entered in the raffle! For those who aren't going home with expensive wines, be assured that your donations are going to a good place. It just goes to show that sport, even in the midst of a global pandemic, can bring a community together.