Amanda Frechette is the Senior Coordinator of Events at the Canadian Paralympic Committee (CPC). After featuring their CEO Karen O'Neill a little while back, I sought to interview someone else from their fantastic organization. I landed upon Amanda Frechette because of the great events the CPC tends to run. So, I couldn't have found someone more suited to feature than the sport professional behind their events! She shares details about her role managing events for the CPC, transitioning from tourism to sport and gets really honest about her pathway with a stop along the way with the Tampa Bay Lightning. As a fellow sport management grad, I always appreciate featuring someone who knew what they wanted to do and achieved it. Amanda Frechette is certainly an example of that and if you don't believe me, read for yourself as I converse with her about her career in sport. Enjoy.
Please note: This interview was conducted via a typed conversation. Editing changes were made to make it easier to read while maintaining the essence of the interview.
Tell us about your role as Senior Coordinator of Events with the Canadian Paralympic Committee.
My role as the Senior Coordinator of Events is rather unique and exciting due to the variety of projects and events I get to work on with internal departments and our external partners. A lot of people ask what type of projects we work on outside of a major games period (Paralympic Games, Parapan American Games) and to be honest we are equally as busy working year-round on exciting initiatives and growing the Paralympic Movement.
My role is responsible for leading and supporting a wide range of logistics for events, such as preparing RFP's, venue management, coordinating travel and accommodation, hiring outside suppliers (a/v, décor, f&b, entertainment, etc.), creating event timelines, run of shows, event briefing documents, registration systems, collaborating with internal departments to achieve event goals, and so much more! Some examples of the events I get to work on are, Our Annual Summit (AGM), Sport Award Ceremonies, Paralympian Searches, Media Summits, Paratough Cup, Team Canada Celebration, and Canada Paralympic House at Paralympic Games.
During a major games period, my role will focus more on activations and events taking place at the games. For example, at the Pyeongchang Winter Games, my role was based on working out of Canada Paralympic House where I supported many partner events, receptions, athlete medal celebrations, and hosted our family and friends of the athletes.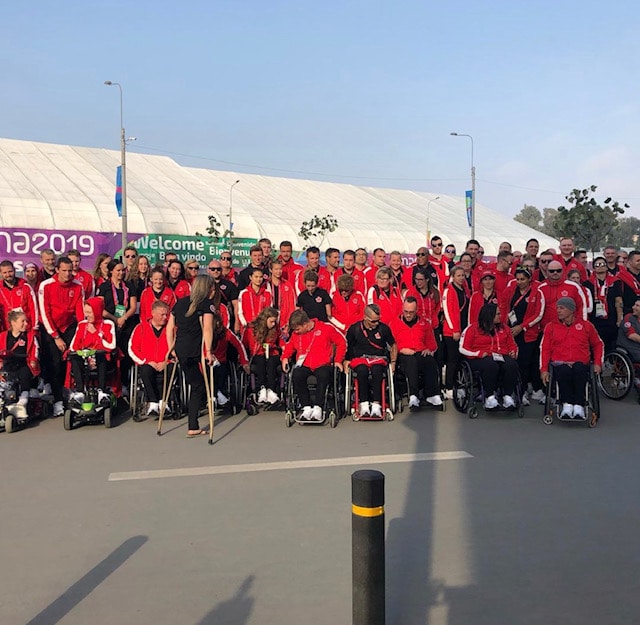 Most recently at the Lima Parapan American Games, I had the opportunity to work under our Games Operations team as a Team Member, Experience and support their operations in the Athlete's Village with running and facilitating a Concierge Service for all our Team Members residing in the village. The operations of this would look similar to a concierge at a hotel, but our purpose for doing this is to help eliminate distractions, problem solve, triage issues, offer support, all in efforts to support competition performance.
What does your day-to-day look like?
My day-to-day at CPC is generally spent in the office managing the various upcoming events and contributing to working groups that I am a part of. At the moment, I am currently working on our Annual Summit which includes either a Sport Awards or Hall of Fame (pending on the year), a Fall Paralympian Search, our Media Summit taking place in the winter, upcoming planning sessions for our NSO's to prepare for the Tokyo Games, Holiday Parties, and of course Canada House at the Tokyo Paralympic Games! Many of these events do require travel so there is also a lot of time out of the office throughout the year.
You started off your career in tourism. When did you realize you wanted to work in sport? Take us through that realization and what went through your decision. Was it hard or easy?
Great question! I think I always knew in the back of my head I wanted to have some sort of bigger contribution to the sport world as I grew up having sports take up a good chunk of my life but it did take some time to come to this realization, facilitate that plan and execute it. Working in tourism was great fun however I did feel like I could add more to my career that was exciting and fulfilling for me, so I started to brainstorm what I liked, what I was good at, and potential dream jobs.
Once I narrowed it down I concluded that I still wanted to work in events but in the sports industry where I started researching roles that were exciting to me and what the requirements were which is when I decided I definitely had to go back to school.
Many years prior I had initially attended I took Special Event Planning at one college. But this time around, I enrolled in a Sport Business Management Post Graduate at another college. I had actually wanted to take that program for several years, but it was often full/waitlisted or not a good time in my career to go back to school.
I would say it was an easy decision once I connected the dots of what I wanted to do and how to get there, I moved fairly quickly with a great deal of motivation but it was hard to become a full-time student again! The program was actually quite quick – 4 months in class and then a 4-month internship with some online classwork. I learned a ton, made great friendships, and couldn't be happier with the decision I made!
How are you able to manage the stress of meeting deadlines as the Senior Coordinator of Events?
Always keep some chocolate on hand…I am joking, but it does help sometimes! Many people who work in events tend to thrive on the stress of the job as it generally means you have a task or issue to solve and your problem-solving creativity comes to the surface.
When dealing with competing deadlines or stressful situations executing events, I have found it helpful to remain calm, focus on the task or issue at hand and collect as much information as possible to help make an informed decision – which will mean asking the right questions. It's important to do a risk analysis of an event in advance so that you can identify problem areas and have a plan put in place should it be necessary. Sometimes these areas of risk don't occur or often other ones will arise and over time you learn how to deal with it and how your "plan B" can be interchangeable for a variety of complications. Most importantly, if something is not clear do not be afraid to ask questions, it shows you care!
Tell us about your internship with the Tampa Bay Lightning. How did it prepare you for your current role with the CPC?
My internship with the Tampa Bay Lightning was a period of time I will never forget! I worked with the Community Relations Team and Foundation and mainly managed the donation program which was our team providing signed player gear and game-day experiences to charities, fundraising events, and other Foundations across the Tampa Bay area.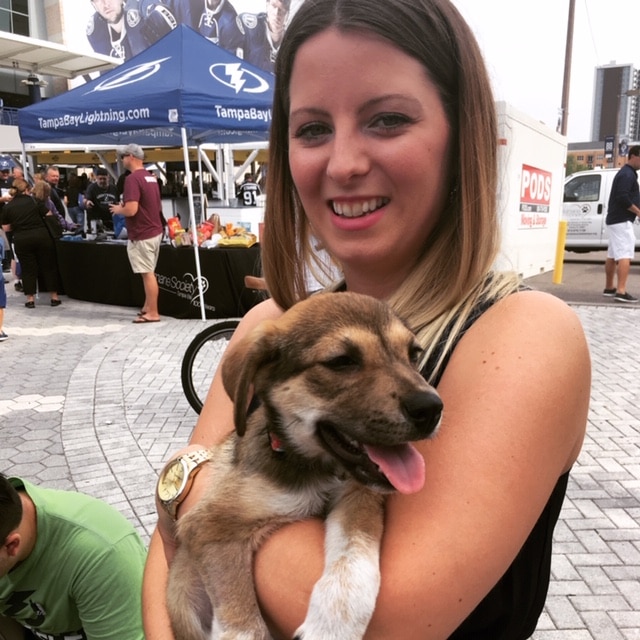 In addition to the day job I worked all home games, Foundation events that included Bolts Better Halves Fashion Show, Bolt Run, Bolt Family Carnival + more, helped facilitate player signing days, execute game day experiences whether it was hosting selected individuals for morning skate, in-game Zamboni ride, player meet and greets, and player community initiatives such as Cally's Crew.
Though the roles had differences I would say working with the Tampa Bay Lightning helped me prepare with managing athletes and the logistics around it, dealing with sensitive matters, working in a very fast-paced industry with long hours during games, managing excitement, and disappointment in fans, and it has helped me brainstorm creative solutions!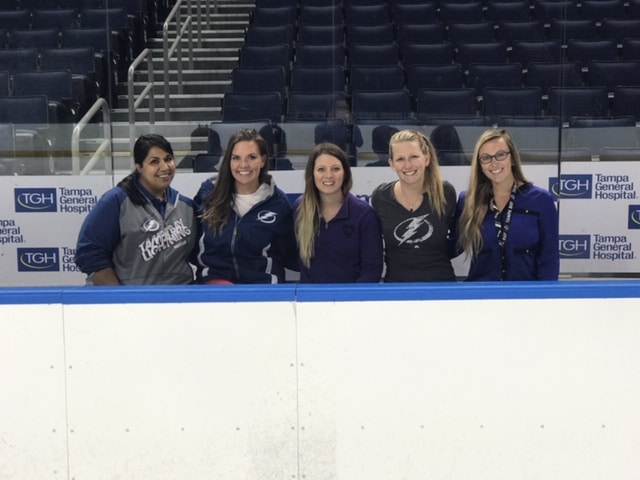 What's been the most rewarding experience working in sport so far?
During my time with the Tampa Bay Lightning, I encountered my fair share of rewarding experiences due to the type of service we were giving back to the community. Many of the game-day experiences or Community Heroes Grant recipients were young kids in the community facing adversity and/or severe illness but still managed to give back more than most of us ever will in our lifetimes. Spending time with some of those kids and learning about how hockey or sport is such a big part of their lives and helped them through their challenges, and then seeing their reaction when they get to meet their favourite player is such a heartfelt moment and reminds you why you do what you do, and how sport has the ability to change lives.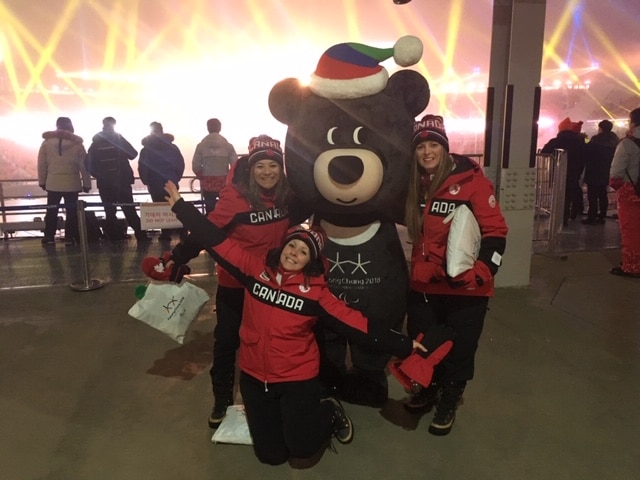 What are three qualities needed to be successful in the sport industry?
1

Stamina

Working in sport means you will often work long hours, late nights, early mornings, juggle many projects at a time, and still have to make an effort to have a positive attitude and smile! The time to rest does eventually come but it is not a regular 9-5 job.
2

Time Management & Organization

As mentioned you will often juggle many projects at a time, in sport events are often planned around an athlete's availability which could mean cramming in as many opportunities as possible during a short period of time, or adjusting on the fly as their availability may change. In my role along with many other colleagues of mine, travel is required and it is expected to still maintain your regular day to day work as best as possible! Having a plan, preparing a to-do list, marking important deadlines and so forth during these busy times can help keep you organized.
3

Interpersonal

The sports industry is amongst the entertainment industry, you are going to be dealing with people all the time whether its fans, coworkers, sponsors/partners, contractors, athletes and coaches, support staff and more. It is important to be approachable, helpful, relatable, flexible, understanding and have great communication skills.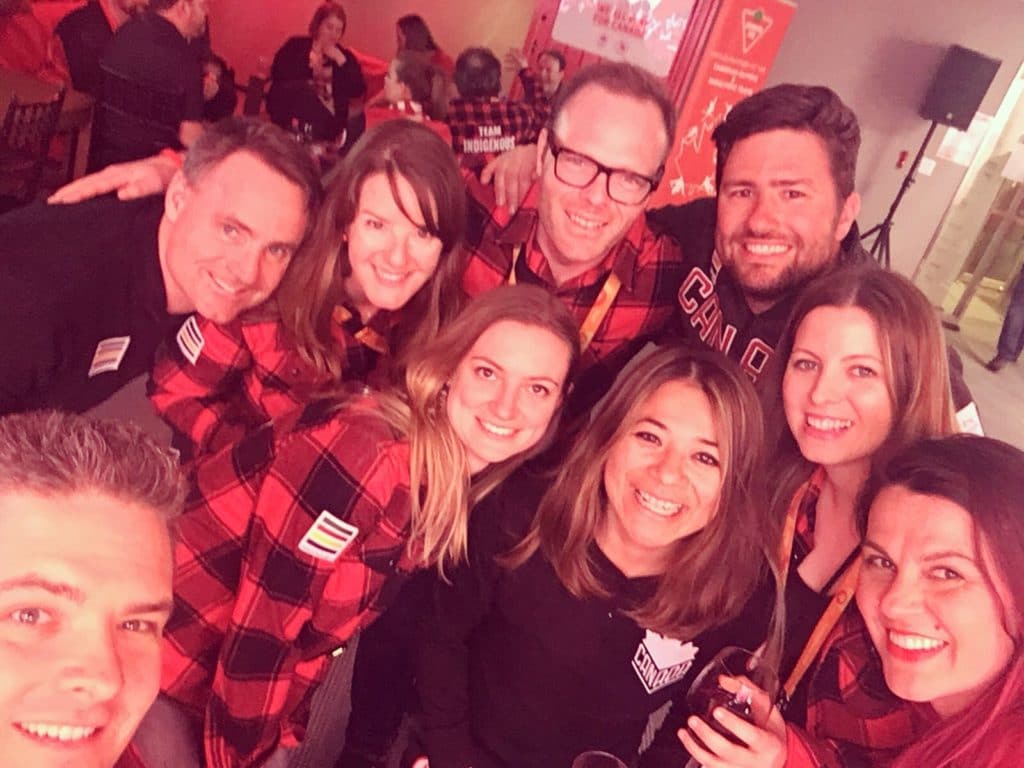 ---
Amanda Frechette
Interview by Dekota Kirby
Posted October 16, 2019 in Your Career in Sport