Angel McGee is the Manager of Communications and Outreach of the Kansas City MLB Urban Youth Academy for the Kansas City Royals. In the fall/winter, Angel McGee is the Field Coordinator for the Kansas City Chiefs. When one season ends, the next begins for Angel. My favourite thing about talking with Angel is how proud and humble she is being a Kansas City native and reflective she is on being a woman in a "male-dominated" industry. She talks about her transition from game day to community outreach, why she loves what she does and what keeps her going each and every day. With almost 7 years working for both major Kansas City professional sports teams, Angel McGee made for a great conversation with lots of insight on working in the industry.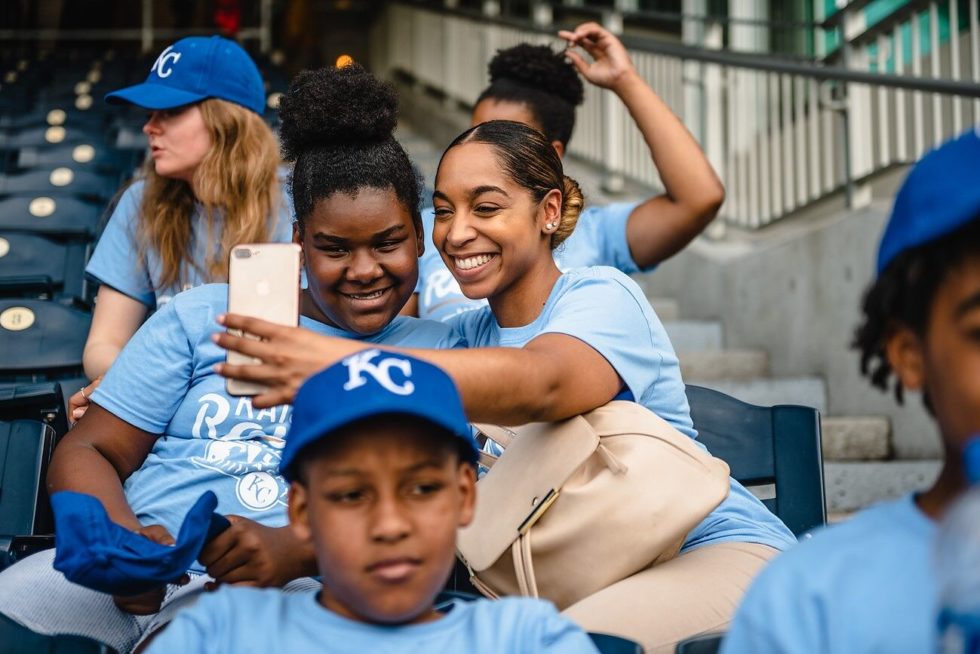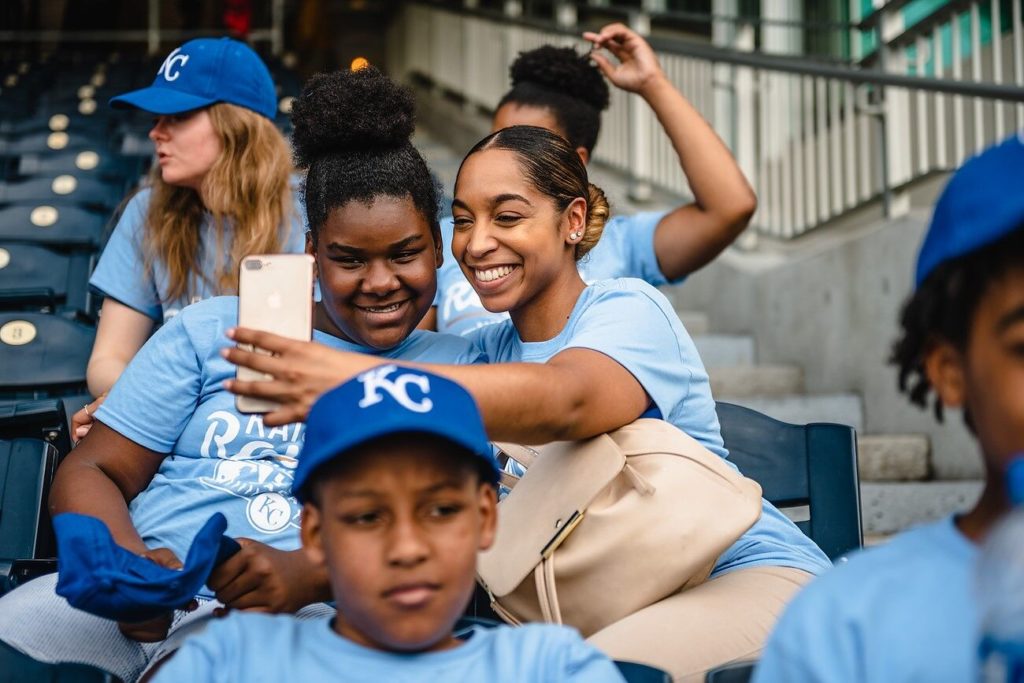 Please note: The interview with Angel McGee was conducted via a typed conversation. Editing changes were made to make it easier to read while maintaining the voice of the interview.
Tell us about your role as Manager, Communications and Outreach of the Kansas City MLB Urban Youth Academy with the Kansas City Royals.
In my role, I am responsible for the development and implementation of community outreach strategies that support the Academy's mission using marketing and communications initiatives. This includes corporate, community and school partnerships, as well as digital content/social media, events and Academy programming. I work with multiple entities on the community/business spectrum—students, teachers, community leaders, corporate partners, etc. as it relates to the Academy.
What does a typical day look like for you?
There is no "typical" day for me—which makes my job exciting every single day. Some days are spent in the office, working on various projects and updating digital content; other days are spent off-site at networking and community events, meetings with potential partners and special presentations for schools and companies. That's what I love the most about my position.
Tell us about your role as the Field Coordinator with the Kansas City Chiefs and what the day-to-day looks like.
As a Field Coordinator, our staff is responsible for all pregame and in-game elements including presentations such as First Pass, National Anthem and the Color Guard presentations. Specifically, I am responsible for the direction and execution of the Chiefs Arrowhead Flag presentation and the field-size American flag presentation (as it relates to certain home games).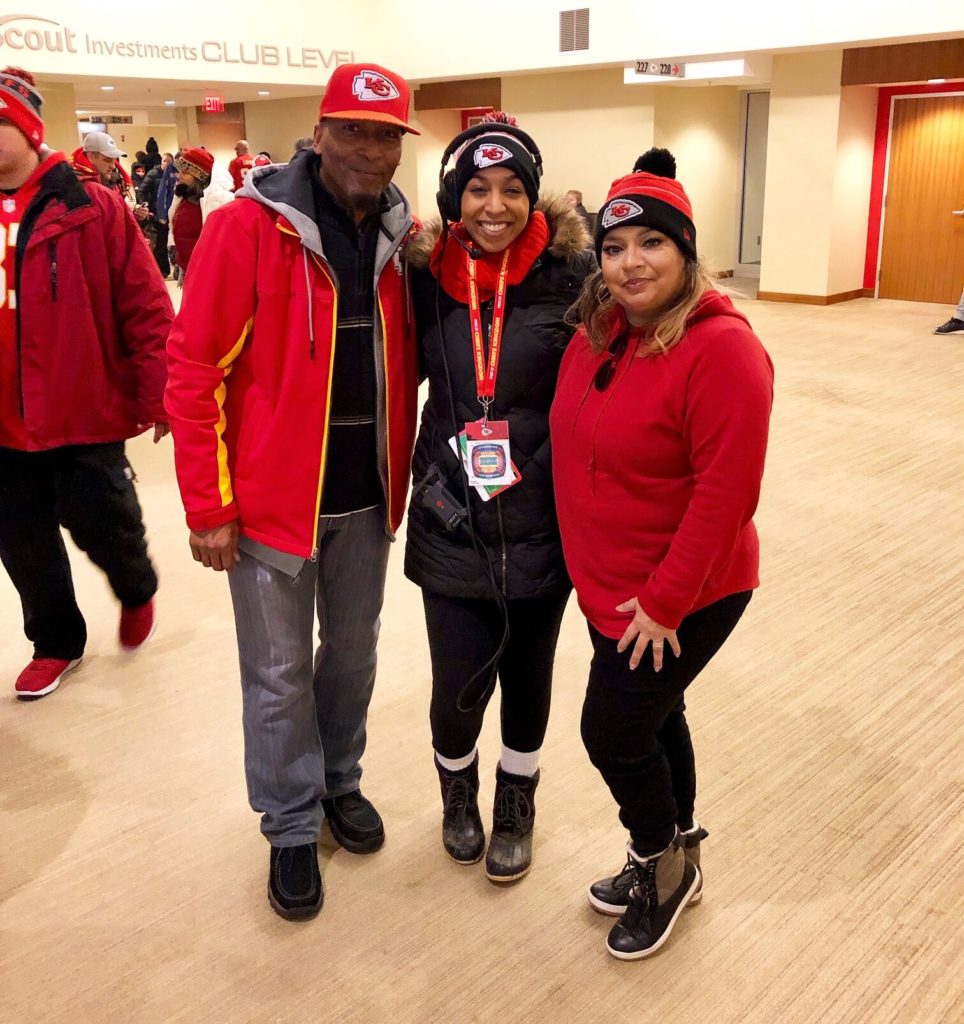 The Chiefs Arrowhead Flag presentation usually involves up to 75 volunteers, usually season-ticket members and Chiefs Red Coaters, which takes place during every home game.
During the game, I assist with live in-game promotions including special features and fan interactive contests.
You've been with the Royals for almost 7 years and started on game crew (almost 3 years) then moved into events production. Tell us about your time on this aspect of the industry.
I originally started with the Event Presentation and Production (EPP) department as a Game Crew member for two seasons then moved on to become the EPP intern. I think this is one department that most fans don't realize is vital to the fan experience.
From operating LED boards and CrownVision (the big screen in Kauffman Stadium) elements to live hosts/fan interaction and on-field presentations, this department is responsible for all of it.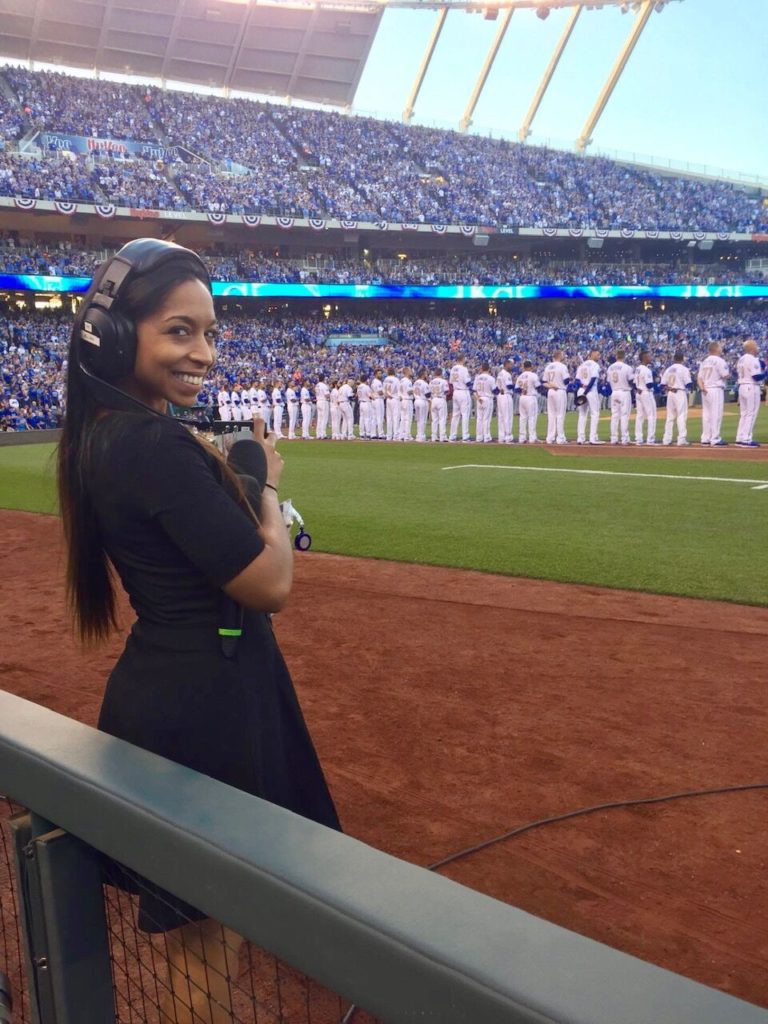 I've had the pleasure to work with some of the most amazing people including local heroes, military leaders and families, national recording artists, actors/actresses, MLB players and alumni, just to name a few. There is so much that goes on behind the scenes that makes a baseball game that much more enjoyable for fans alike.
When I first joined the Royals organization, I had no idea that such a segment in the sports industry existed but it was one that I quickly fell in love with!
I think it's awesome that you are a two-sport industry professional. How do you manage it all? At the end of the day what are the biggest rewards and challenges associated with juggling both roles?
Time-management and organization are the keys to being able to maintain both roles. Both experiences have taught me how to utilize time in an effective manner, both on and off the field. In both of these roles, you have to be on your toes and ready for changes out of your control.
The biggest reward for both roles is the personal impact, a chance to give someone an experience or opportunity that they will never forget. Whether it be an Academy athlete who gets to meet a Royals player for the first time at a baseball clinic or the die-hard Chiefs fan whose bucket-list dream is to be on the field at Arrowhead. It is truly one of the most exhilarating feelings to have.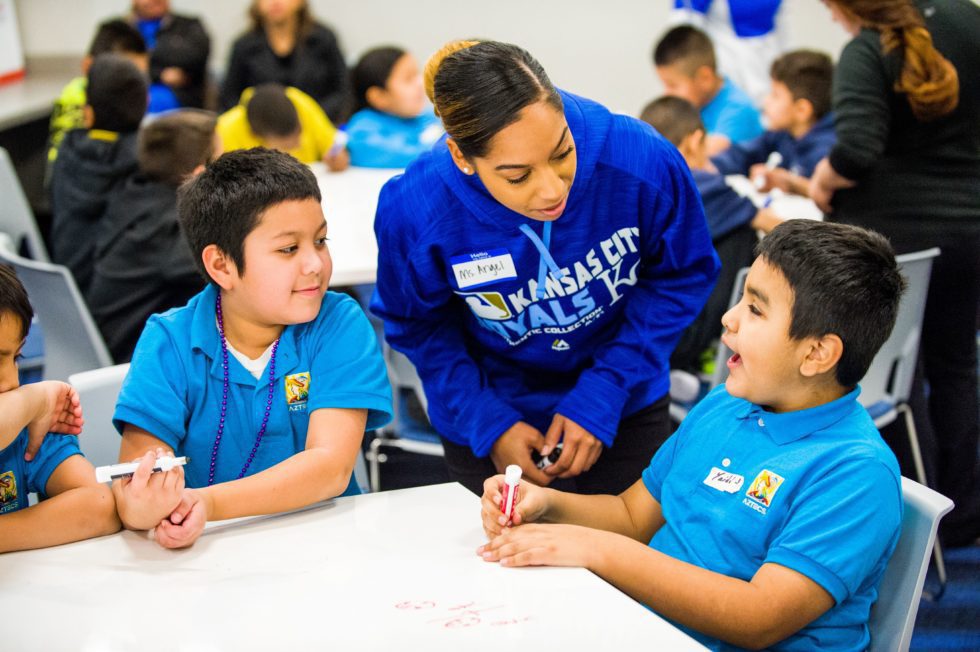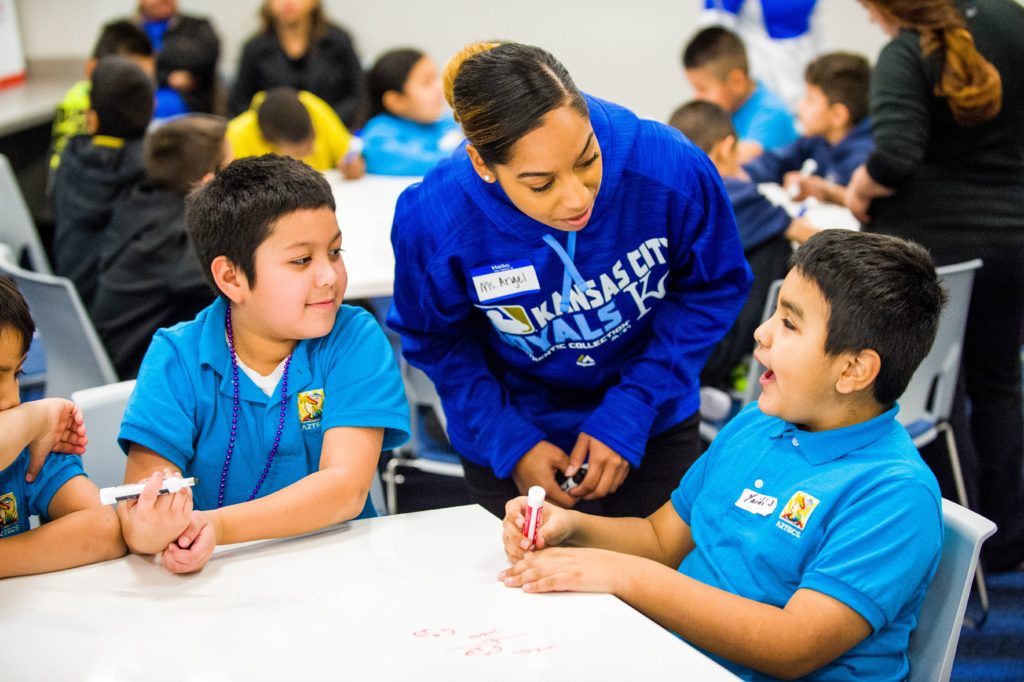 The biggest challenge for me is separating the business and personal aspects of these roles.
"To me, this is simply work; to others, this is a job that most people would dream to have."
Often times, I try to remember to take a step back and enjoy the current situation. Here I am, a Kansas City native, working for two teams that I grew up adoring as a fan. Most people will never be able to have that experience so for me, I'm continuously humbled and grateful for these opportunities.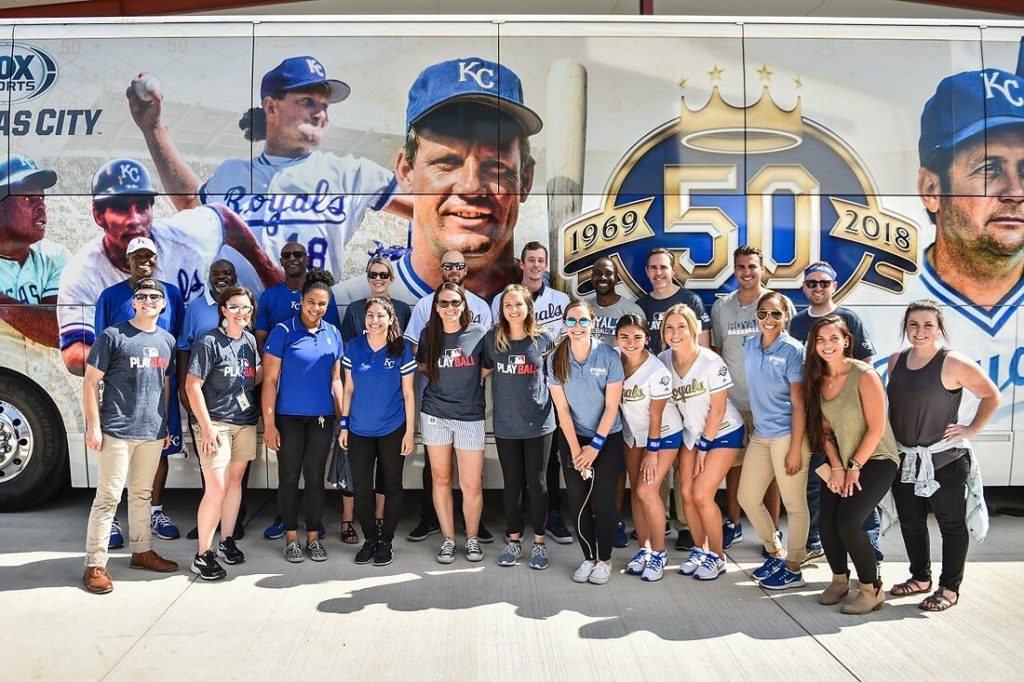 Why motivates you to work in sport? Did you play/watch growing up? Have a particular team, league, athlete, sport you followed regularly?
Truthfully, my first love was basketball! Early on, I grew up as a huge fan of Michael Jordan, particularly because of my dad and grandma. But that quickly came to include my love for both the Chiefs and Royals which ultimately shaped my passion to work in sports. I knew it was something that I always wanted to do and that's exactly what I worked towards. With the sports industry stigmatized as "male-dominated", it also provides a huge source of motivation for me. In the last 5-10 years, there has been a dramatic increase in the number of women holding prestigious titles throughout professional sports. It's a simple reminder that no ceiling is too high—there's a place for everyone in this industry.
What surprised you the most about the sport industry when you first started working in it?
I had no idea that a Game Presentation/Entertainment sector in sports even existed! I never thought about that piece as it relates to sporting events. I also learned a lot in seeing how professional organizations operate on a daily basis and the departments that provide the cohesiveness aspect.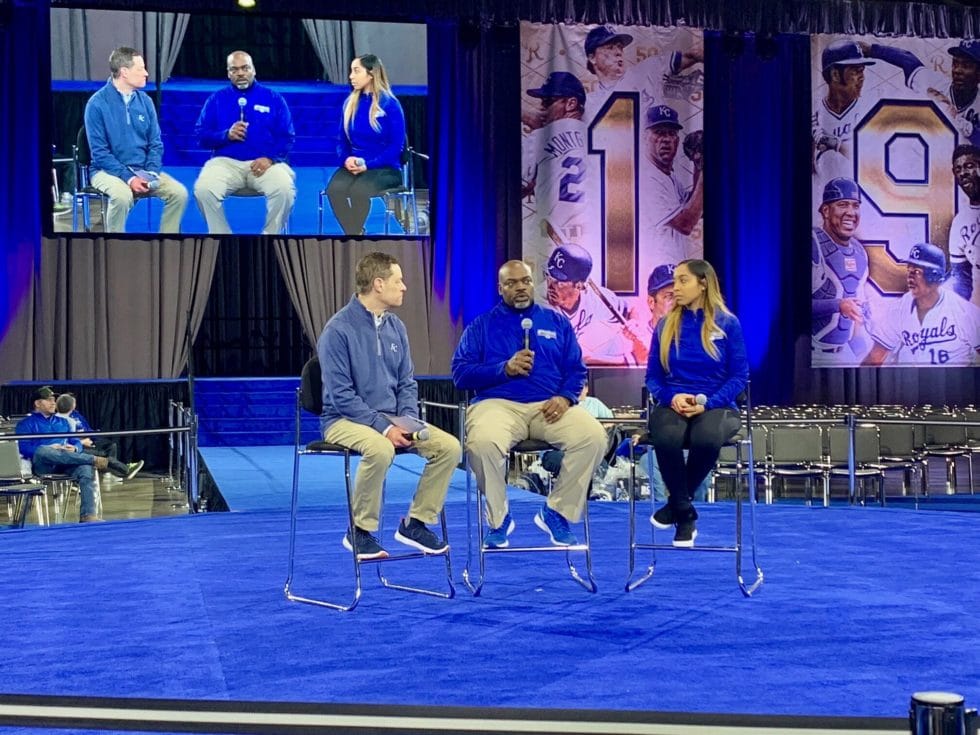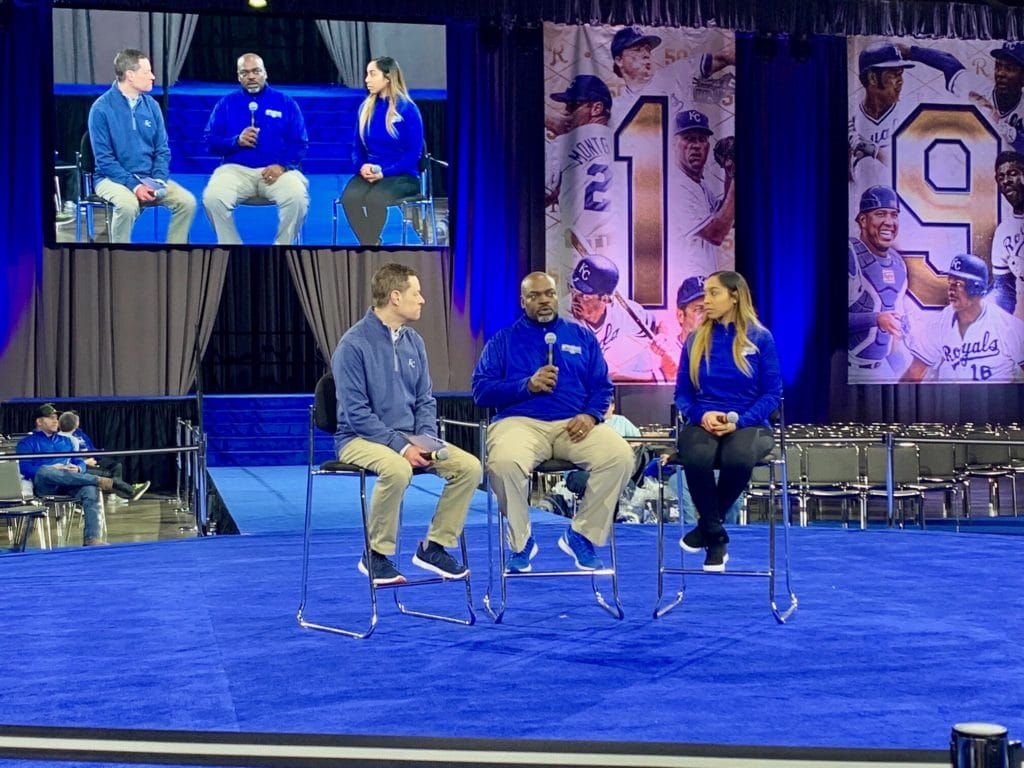 What advice would you give to young professionals starting in the sports industry in order to be successful?
Networking, communication and adaptability are vital keys to working in the sports industry. Don't be afraid to reach out to connections to ask for advice or experience opportunities. My Royals EPP internship allowed me to work with almost every department in the organization, which created positive relationships from the top on down. I've been presented with situations where I had to quickly figure out solutions, but communication and relationships ultimately saved the day.
Also, be confident in yourself. Around the office, I'm known for my "infectious smile" but it was something that ultimately caught the attention of the General Manager and our Baseball Operations department. You can never go wrong being the best version of yourself.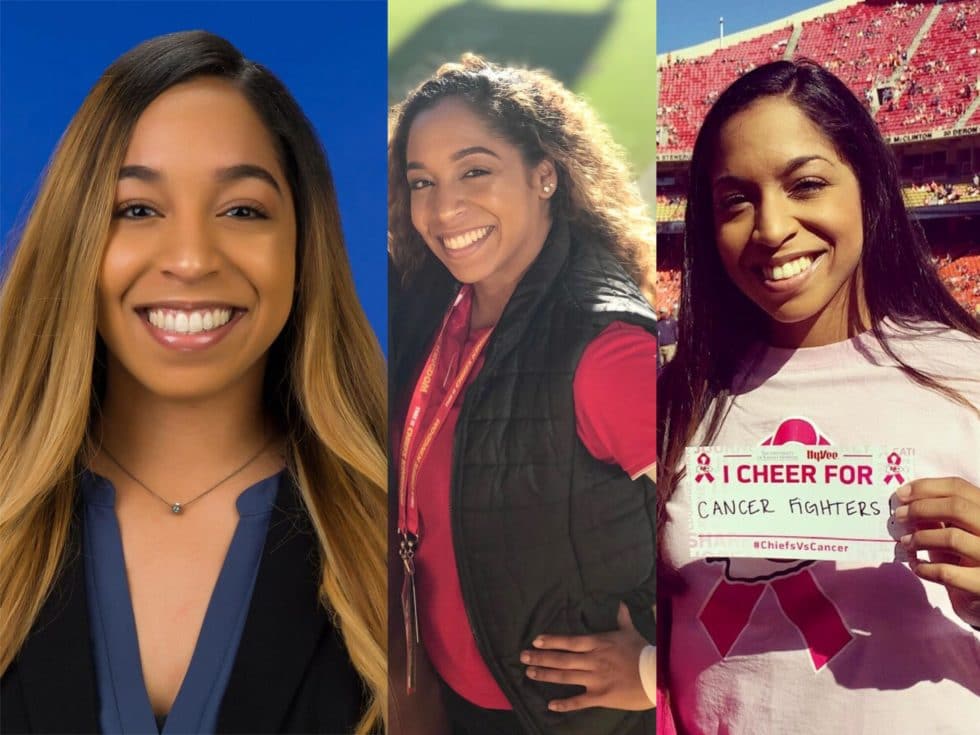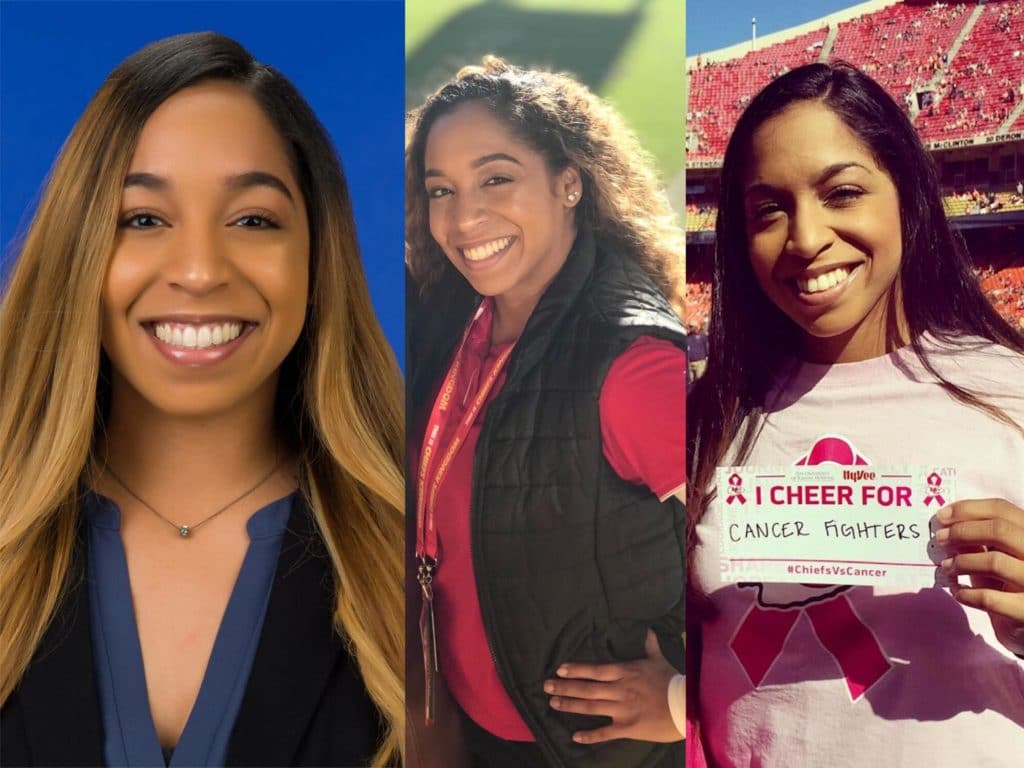 ---
Angel McGee
Interview by Dekota Kirby
Posted October 7, 2019 in Industry Profiles