Austin Moss, Director of Player Engagement for the San Francisco 49ers, helps the players to develop support systems and build relationships outside of the NFL experience. Each day he checks in with the players to make sure that they are doing well and to assist them in all areas of their life. Austin Moss is responsible for helping them with things like education, team-building skills, mental health, and wellness to name just a few. By doing so, as well as by participating in the player evaluation process, Austin Moss plays a large role in helping to develop and sustain the culture of the 49ers team. The highly dedicated 49er fans have him to thank for all of his hard work keeping the players happy and well outside of the game. Join me today as we look deeper into the career of Austin Moss and learn how he made his way into the world of professional sports.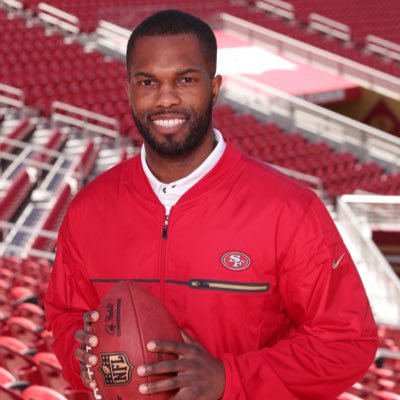 Tell us about your role as the Director of Player Engagement for the San Francisco 49ers.
As Director of Player Engagement for the 49ers, I am responsible for the personal and professional development of our athletes. Our mission is to build relationships, to educate, and provide resources that influence and impact our players and their support systems during and beyond their NFL experience.
What does a typical day look like for you?
In my job, no day is ever the same. It's one of the joys of being in this role. Depending on the time of year, my role and responsibilities can vary, but for the most part, I am usually meeting with our players to check on their wellness and assist them in areas of need or executing our programming for rookie development, team building, mental health and wellness, player benefits, and financial education.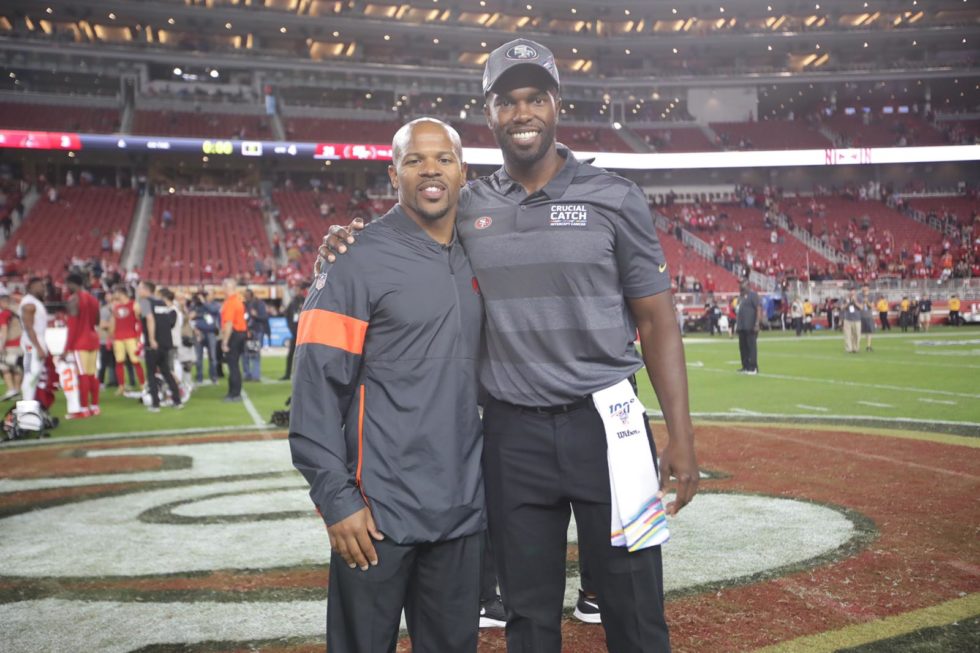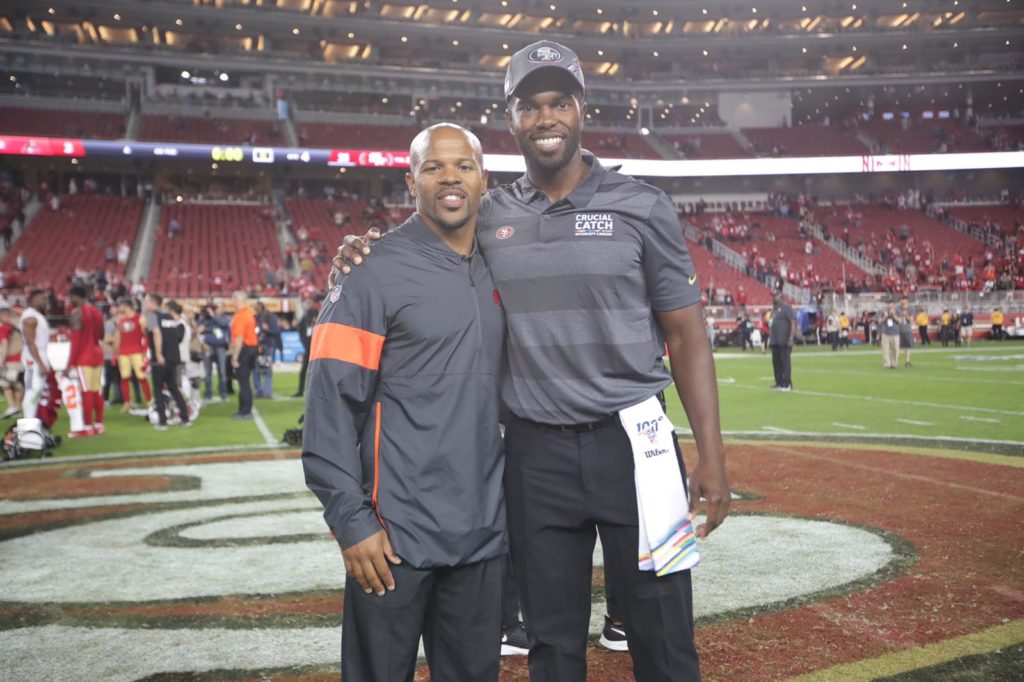 When was the point you realized that you were meant to do this career? Take us through that realization. If you can't pinpoint the exact realization, tell us why you wanted a career in sport.
I played sports all my life and loved being a part of a team and competing. I ended up attending the University of Kentucky and joining their football team as a preferred walk-on and it had a great impact on my life. I enjoyed my time as an athlete, helping turn a losing program into a winning program and I wanted to experience that same type of fulfillment from a managerial level as a professional. I am also passionate about diversity and wanted to become another qualified candidate to lead the front office of a professional sports organization.
After completing your degree in Business Marketing at the University of Kentucky, what encouraged you to continue your education and complete a MBA/MSBM with the University of Central Florida?
I always knew I wanted to pursue an advanced degree after my undergrad but I wasn't sure if I wanted to go get experience in the professional world first and then go back or go straight from undergrad. It just so happened that I was introduced to the Dual-Degree opportunity at UCF through my academic advisor at UK and the economy was going through a recession so it made sense for me to go straight after earning my undergraduate degree. Although it was a grind, I am really glad I went to UCF for my MBA and MSBM. They taught me how to think critically, sharpen my business acumen, and create relationships that would open doors I never imagined.
You worked for the National Football League for 3 years also in Player Engagement, how did your role with the NFL differ from your current role with the 49ers?
At the NFL League Office, I was responsible for developing and supporting the career and personal development programming efforts for all 32 clubs and for all future, current and former players. So I was operating at a very macro level. In my role with the 49ers I create similar programming, but it is all exclusively for our current players so it's a lot more micro. In addition, I have a role in the player evaluation process and continuously contributing to the culture of our team.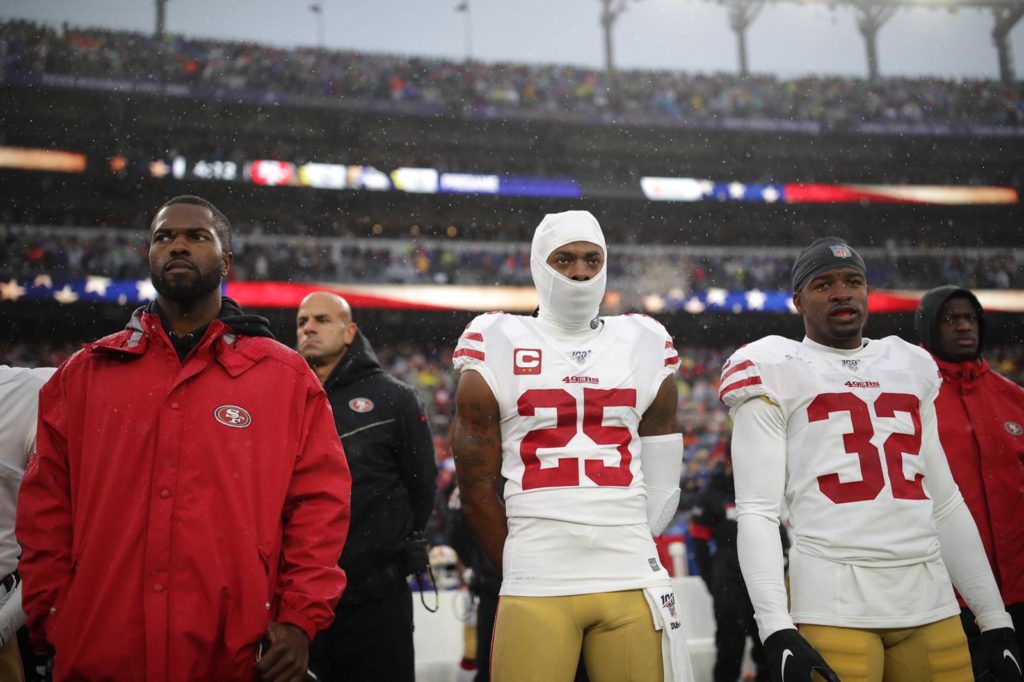 What do you struggle with the most in your sports career? How do you maintain a positive mindset?
At times I have struggled with upward mobility and feeling like I've hit a ceiling in my professional growth with a certain company/role, but you have to continually set goals and challenge yourself to recreate the narrative. Working in sports can be very fulfilling and at times there can be little to no turnover in certain positions. As a result, you have to look at a variety of opportunities and find ways to gain the experiences and skills to add to your resume even if it doesn't seem like your dream job from the onset. The more you challenge yourself and attain your professional goals the more prepared you will be to climb vertically in the industry.
Tell us about 3-5 essential skills you believe are needed to succeed in the sports industry?
1 Work Ethic
You have to be willing to grind for very little pay at the beginning of your career…and since the demand for these jobs is so high, you have to work your tail off to set yourself apart and earn recognition from your superiors. My motto is "Excellence is the bare minimum". In this industry, you can't afford to be average. You have to be allergic to average and develop a mindset that you are going to go above and beyond to excel at your job.
2 Problem Solving
I will always help you add value to your team/organization. Be solution-oriented.
3 Relationships
Every opportunity I've earned in this industry has come from a relationship. Be genuine in your approach and build substantive connections.
4 Perseverance
"I never lose. I either Win or I Learn" Great quote to help you in this industry. You will go through trials and tribulations…develop thick skin, learn from it, and keep pushing to get wins.
What would you include on a list of your biggest accomplishments or moments in your sports career?
1 Football Scholarship
Earning a football scholarship after walking on the University of Kentucky's football team.
2 Super Bowls
Working 5 Super Bowls during my time at the NFL League Office.
3 Helping Others
Serving others to help them maximize their full potential.
Hayley's Final Thoughts
In conclusion, Austin Moss is someone who works behind the scenes every day to make sure his players are happy, healthy, and well in all areas of their life – both inside and outside of sports. As we all know, mental health and wellness in society needs to be addressed more, and I could not be happier that there are people like Austin Moss out there to help take care of all of our favorite athletes. The 49ers are lucky to have someone so passionate looking out for their well-being and enhancing the culture of the team.
---
Austin Moss
Interview by Hayley Michie
Posted January 20, 2020 in Industry Profiles