Clara Koeltzow is a Motion Graphics Artist working in the sport industry. Clara Koeltzow was drawn to the sport industry from a young age because nothing brings people together like sports! Clara Koeltzow is very passionate about her graphics work. She tells us how nothing is better than seeing the crowd react to her graphics on the big screen! Before this, Clara explains her journey to today and shows that hard work, determination, and passion really pays off. If you want to know more about how Clara Koeltzow gets sports fans crowds hyped with her graphics, along with her journey into sports industry, read the feature below!
Please note: The interview with Clara Koeltzow was conducted via a typed conversation. Editing changes were made to make it easier to read while maintaining the voice of the interview.
Tell us about your role as Motion Graphics Artist.
I started on game day staff running a bunch of different positions like show control, replay, camera ops, and more and then got promoted to building motion graphics for them full-time. I'll build most of the graphics for our in-game shows, such as crowd prompts, sponsor features, ribbon board graphics, and graphics packages for our hype videos.
What does your day-to-day look like?
Regular workdays look a little different than game days. During baseball season a regular workday means 8 am-5 pm building content and meeting about what we need for the next homestand. Whether that's special days, theme days, events, or a big series coming up. Game days, on the other hand, if it's a night game I'll show up to work around 12 pm and set up our graphics operating system for the game that night. Around 3 pm we'll have our series meeting with corporate partnerships so we're all on the same page for the homestand. Our pre-game show will start around 6 pm for a 6:40 pm first pitch and I'll be working through the game running graphics, finishing around 10:30 pm depending on weather/game delays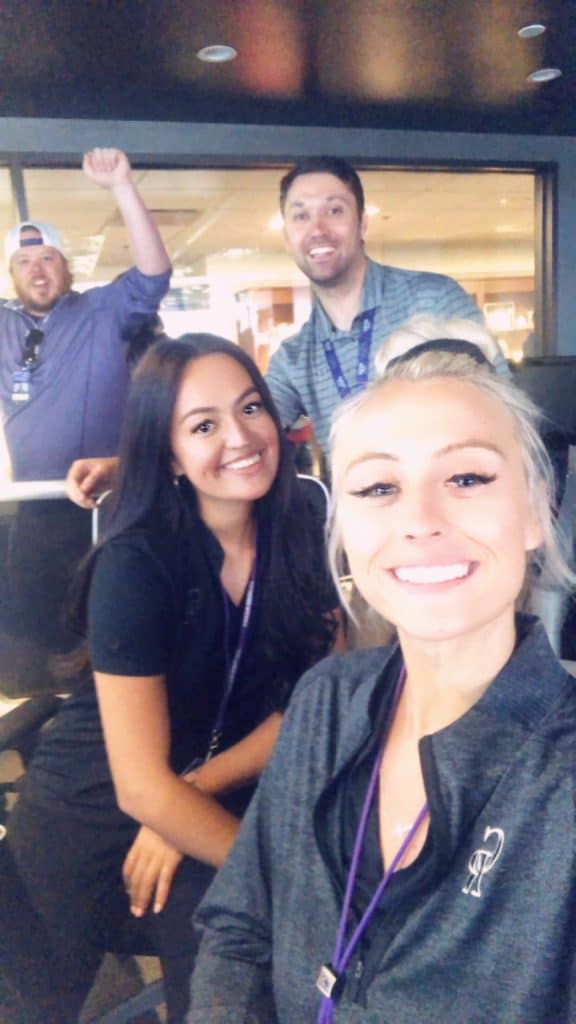 What is the best part of your position and why?
The fact that I get to work in sports, in general, is a blessing. The competition, victories, excitement, and unity I've experienced through sports growing up are things that have drawn me so much to work in this field. It's an amazing feeling creating content for the crowd to react to, whether it be hype videos, crowd prompts, interactive games, or a graphics package that takes it to the next level, that's the best part of my job and that's why I do it.
I noticed you also work as a Dashboard Operator. Tell us about it and how you find a balance between both roles.
I'll only work for the Broncos on game days so it works out in my schedule. Football season and baseball season overlap just a little bit but I make it work! I'm running a graphics dashboard at the Broncos called "last play" which basically throws up a graphic at the top of the board recapping the play after it happens.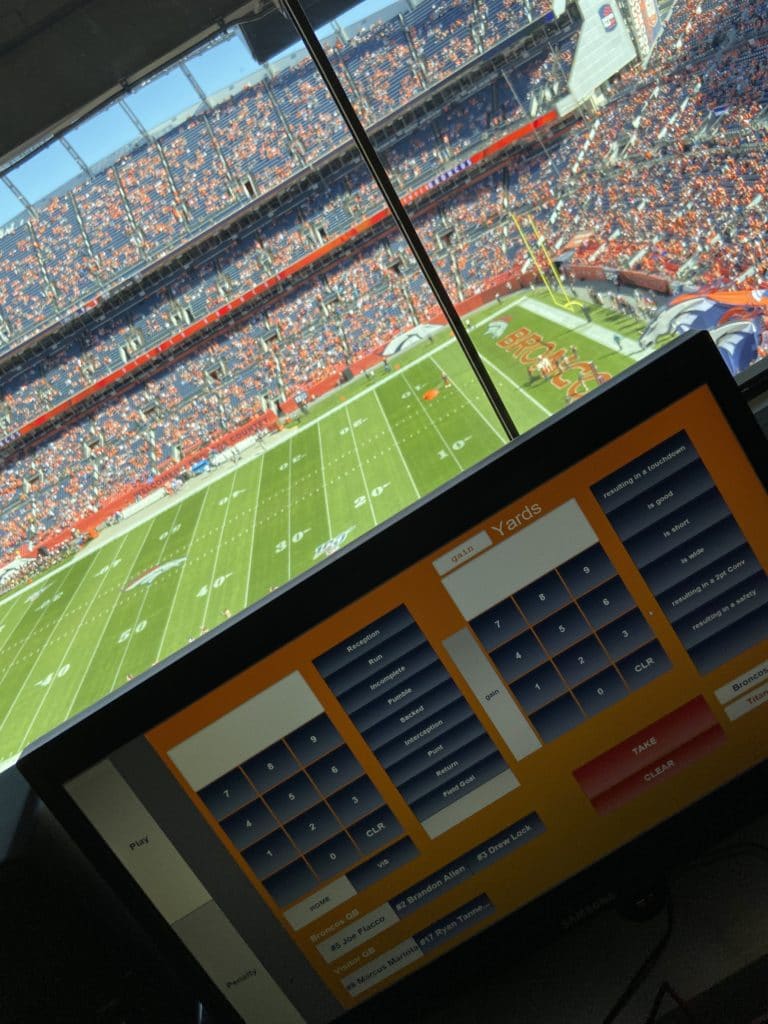 When was the point that you realized you were meant to have a career in the sport industry?
I knew I wanted to work in this field in high school. My school had a great sports network that got me into broadcasting first, but then I started editing and continued to do so through college. I knew I wanted to work in sports because one, the industry is constantly growing, and two, sports are something that brings people together. The competition, victories, defeats and inspirations I experienced as a player and a consumer growing up were ultimately what drew me to wanting to work in this field.
What are your top 5 biggest moments or accomplishments in your sport management career?
1

My Internship With The Eagles

When I got my internship with the Colorado Eagles minor league hockey team. That internship is what sparked the fire under me to start working production for professional sports teams.
2

Being Hired For Game Days With The Rockies + Nuggets & Avalanche

When I got hired on game days at the Colorado Rockies as well as Kroenke Sports & Entertainment for Nuggets & Avalanche game days.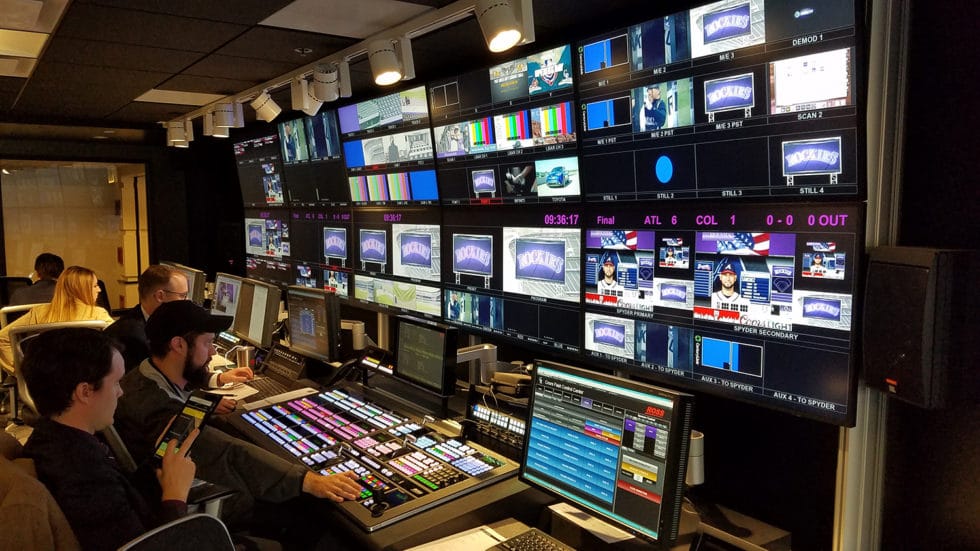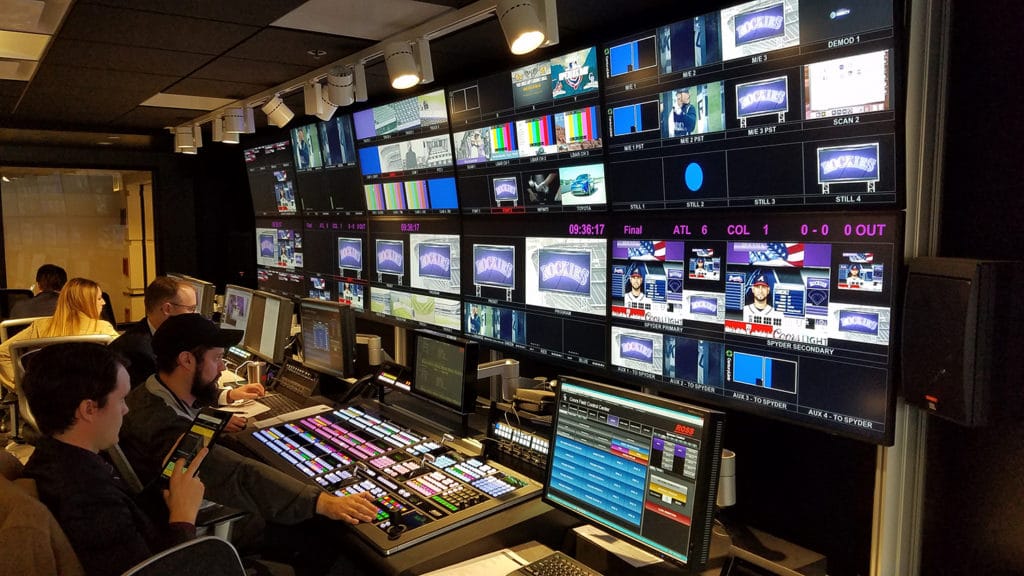 3

My Full-Time Promotion With The Rockies

When the Rockies promoted me to build content for them full-time
4

2018 MLB Playoffs

Scrambling to build playoff graphics in 2018 for the Rockies' first home playoff game since 2009, and watching my content play live for thousands of people to see and react to. No better feeling than that!
5

Hired By The Broncos

Finally being brought on with the Denver Broncos after 3 years of trying to get in.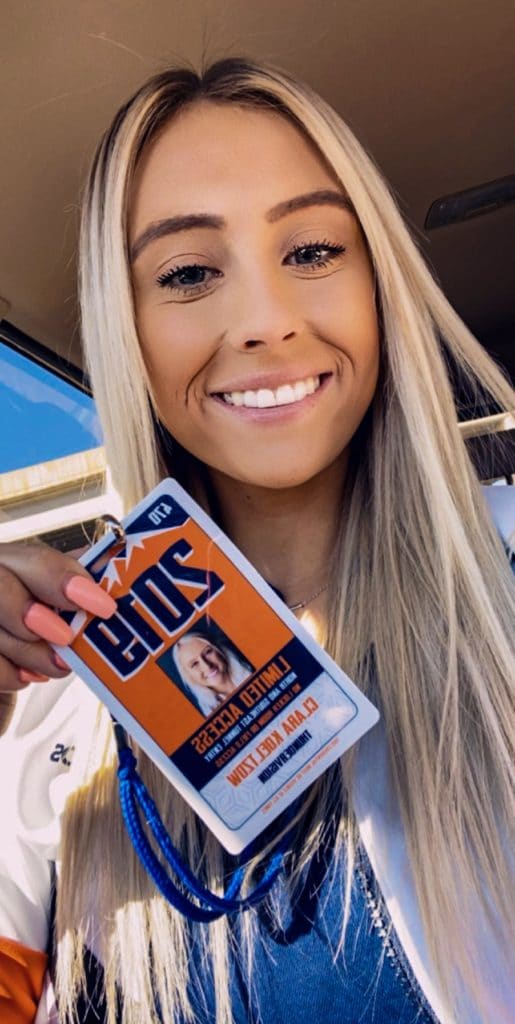 More amazing moments to come!
Final Thoughts From Anthony
Clara Koeltzow's began her journey with the Colorado Rockies as game day staff, and was then promoted to Motion Graphics Artist. She also balances her role with the Rockies with the role of a part-time graphic designer with the Denver Broncos. Clara Koeltzow shares with us that nothing beats seeing the crowd react and get hyped up by one of her graphics. Clara's passion and drive to get the crowd to rally behind their home team are unprecedented. Her excitement for her work is contagious, and I can't wait to see how Clara plans to get Rockies fans hyped for the 2020 season!
---
Clara Koeltzow
Interview by Anthony Clark
Posted November 14, 2019 in Industry Profiles