Corey Henders is a Sales Representative with the Toronto Blue Jays. He's been with the organization for nearly 4 years, but just recently graduated college in sport management. Before settling down with the Blue Jays, Corey had several jobs across three sports: basketball, baseball and hockey. I especially enjoyed talking to Corey about his current role with the Jays, best parts about working in sport and key skills for industry success. Corey was open and honest about his upward and linear path within the Jays organization and provides aspiring sport professionals with a bunch of great advice.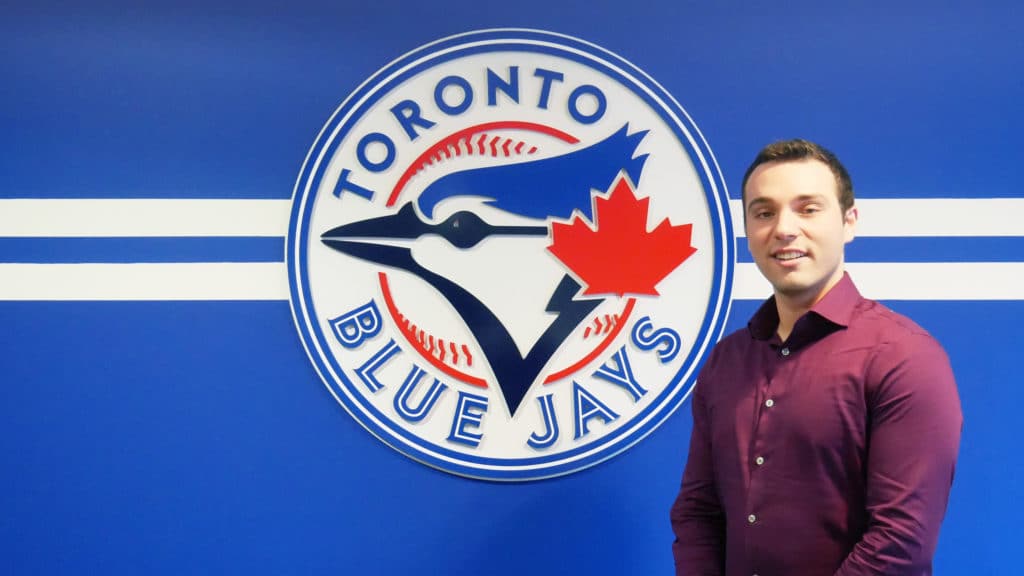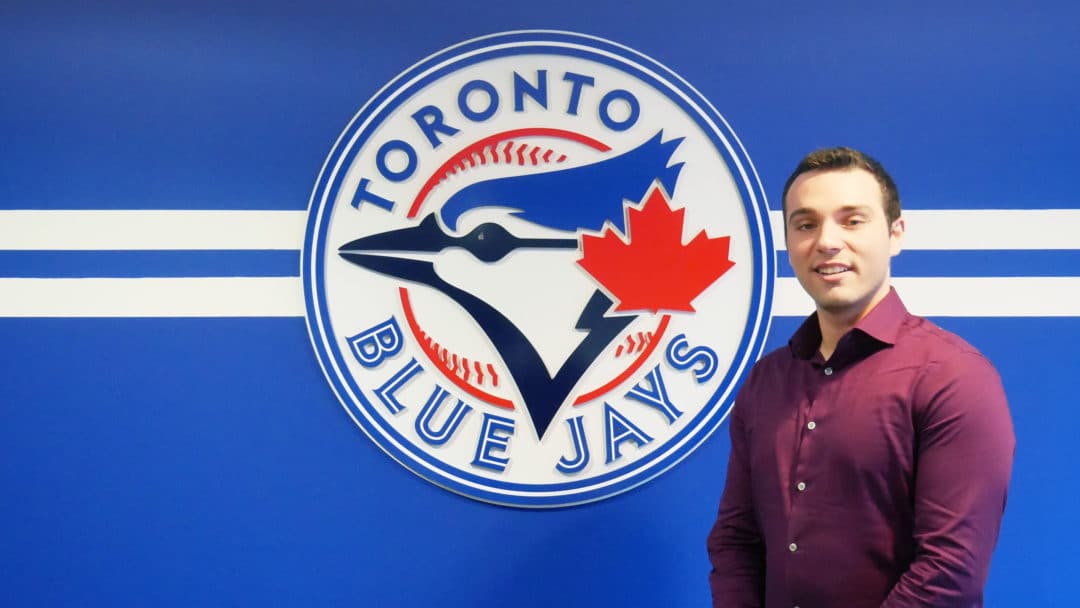 Please note: This interview was conducted via phone. Editing changes were made to make it easier to read while maintaining the essence of the interview.
Tell us about your role as a Sales Representative and Event Services with Toronto Blue Jays?
Where do I start? I'd say starting from the start, with a transition with being an usher, to fan services, then sales was an adjustment. In terms of time demands. I used to work from 5:30 to roughly 10. But when I transitioned, I saw the game day and non-game days and had to work during very different times. Once I adapted, I then had to familiarize myself with a different role and more responsibilities. And as an organization, you want to be able to solve as much as you can because you want to look good. Especially in 2015, when we were so successful and I was in a lower position to now. Being in a higher position and the team is not in a great position it was learning from two different scenarios and how fans react was a learning curve and interesting to observe.
In regards to fan services and learning about work ethic and our customers needs and wants. That is something I use in my new role every day and remind our staff of. What's been interesting is that able to be in various positions helps me in my current position and helps give me an edge because I know small stuff that others might not.
What does a typical day look like for you?
What I learned in this industry, very quick, is that it's going to be different every single day. A very similar process in regular jobs is where you come in and check your voicemails, emails and see what you have to do. That's something I do. But we also have to create new business initiatives, have meetings which take up 95% of my days. Before I come into work though I plan what I want to target and write down my goals at my desk for the day. When the day is over I grab that piece of paper and crumple it up and throw it away.
So, I know everything I needed to do today. Also, in my previous role, I didn't have the opportunity to meet with my entire department, other departments, our leadership team, and executives. My day-to-day though, recently, is communicating with fans through email, phone. Reaching out to non-profit organizations, for-profit organizations, getting them in the Ticketmaster lounge. For non-for profit more specifically is trying to get them to buy a ticket length, which they can pass along to all of their members and create a social aspect form that. Additionally, you can create a fundraising piece. Such as, five dollars for every ticket will go back to the non-profit organization for fundraising.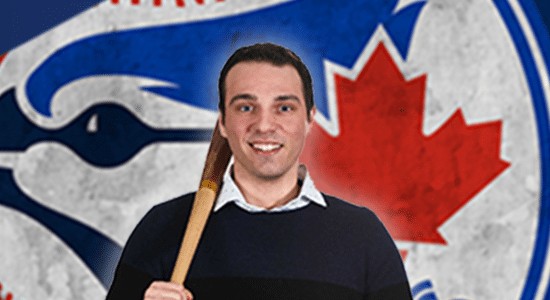 What would you say is the challenging aspect of your current role?
Whether it's meeting a deadline, how the team is doing, a fan opinion, that affects the day to day operations. People are going to be more negative when a team isn't winning and it's out of our control. So they can get negative, which is difficult to manage. In particular to our department, we have few deadlines, but we're trying to be innovative all the time and managing changing circumstances. Whether it's my manager is let go, we have new seasonal staff and we have to train them. Those are little challengers but are recurring. But the main challenge would be team performance. That's 50 % of the challenges that we deal with, I would say.

What would you say is the best aspect of your job?
The best I would say is, and this isn't anything against any other job or internship I've had, because it helped lead me here. But this job specifically, I've learned so much about not only me as a person but for me as a professional. I can make as many calls as I want, I can communicate with people and not be shy and do whatever I can to put this organization in a comfortable position to succeed off the diamond. When I walk into the stadium every single day is something I've always dreamed of and now that I'm doing it, I'm always trying to make myself better and it's something I've learned every single day. Our organization motto this year is 'Get Better' every single day and that helps me to want to always improve.

You have a lot of volunteer and internship experience. How helpful were those for preparing you for the industry?
Internships are something people say they have to do and look down on them and just do it because they feel they have to. But when I went into my internship I brought the same work ethic that I had in the classroom at college to that position. Completing day to day tasks, always going further than you have to, and continuing to work hard. What I apply every day from those internships is the little stuff. Talk to people. Especially when you are in Sales like I am. Also, to always ask questions when you don't know. So you continue to learn and be able to complete that task in the future.

With volunteering, I learned to pick your attitude. It's very labour intensive. When I was announcing a hockey tournament. I didn't just sit there with slumped shoulders with the mindset I have to be here. I was energetic, enthusiastic, we all love sports and communicating with people and having fun. You have to always take that mindset with you. You want to look back on your career that you did everything you wanted to do and completed your goals. It starts with a work ethic and a vision.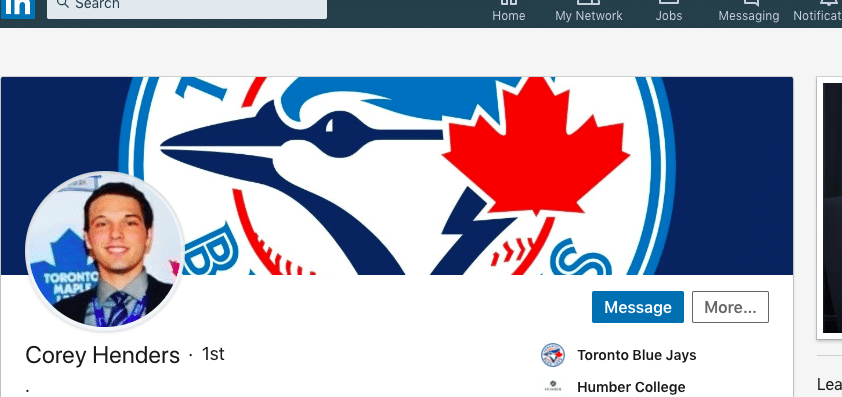 What was the most challenging aspect of studying sport management for you?
The most challenging part was learning how to manage time and be efficient. I had a professor first semester that pushed his students and that gave me a mindset that I have to get this going to stay on top. Getting used to less sleep and classes close together was an adjustment. Along with no longer having high school friends. But, every year brings different challenges such as applying skills in class to internships you may have later on. From school into the industry, I learned to be proactive and take everything one piece at a time, not to feel overwhelmed and getting tasks done under pressure. I use baseball as an example when I coach my team. If they swing and miss on the first pitch and they're all upset, I'll tell them later to step back and relax. You know what to do next, you now have this information and you'll get it the next time. It's the same thing in school and the same thing in Sport.

What do you think has been your biggest accomplishment thus far?
Getting a full-time job out of college, so far. It has helped set me up for the future. From day one of College till now and knowing everything you learned and worked through to get to here is satisfying. It's similar to a foundation of a building being laid and now you can continue to build more stories.
What would you say are three qualities you think a student needs to have in order to procure success and set them up to thrive in the industry.
1

Drive

If you don't have the drive you won't get it. Opportunities aren't given to you on a silver platter. You have to work for them.
2

Adaptability

There are going to be certain things that happen and you have no control but you can fix.
3

Time Management

Being able to manage sleep, professional life, extracurriculars. It's vital to be able to manage. If you can't, you won't get a lot done.

All three work closely together and are needed to be successful in the industry.
---
Interview by David Minor
Posted September 15, 2019 in Your Career in Sport