Dave Stogdill is the Manager of the Literacy Program for the Charlotte Hornets. The Literacy Program for the Charlotte Hornets is tucked within the Department of Corporate Social Responsibility. So when Gabrielle Sims, the Charlotte Hornets CSR Coordinator suggested we interview Dave Stogdill, I jumped on the chance. That's because I discovered that Dave Stogdill used to be Rufus, one of my favourite NBA mascots for the then-Charlotte Bobcats. I was interested in finding out more about the programs Dave runs and how he transitioned from being a mascot into working in professional sport community relations. Indeed, Dave Stogdill does just that. He provides us with the inside scoop on how he went from being a career mascot for teams like the Seattle Seahawks, Carolina Panthers and then-Charlotte Bobcats to becoming the manager of the Literacy Program for the Hornets. Dave Stogdill also shares with us his passion for children and reading. Dave was great to chat with and his story is even more so. Enjoy!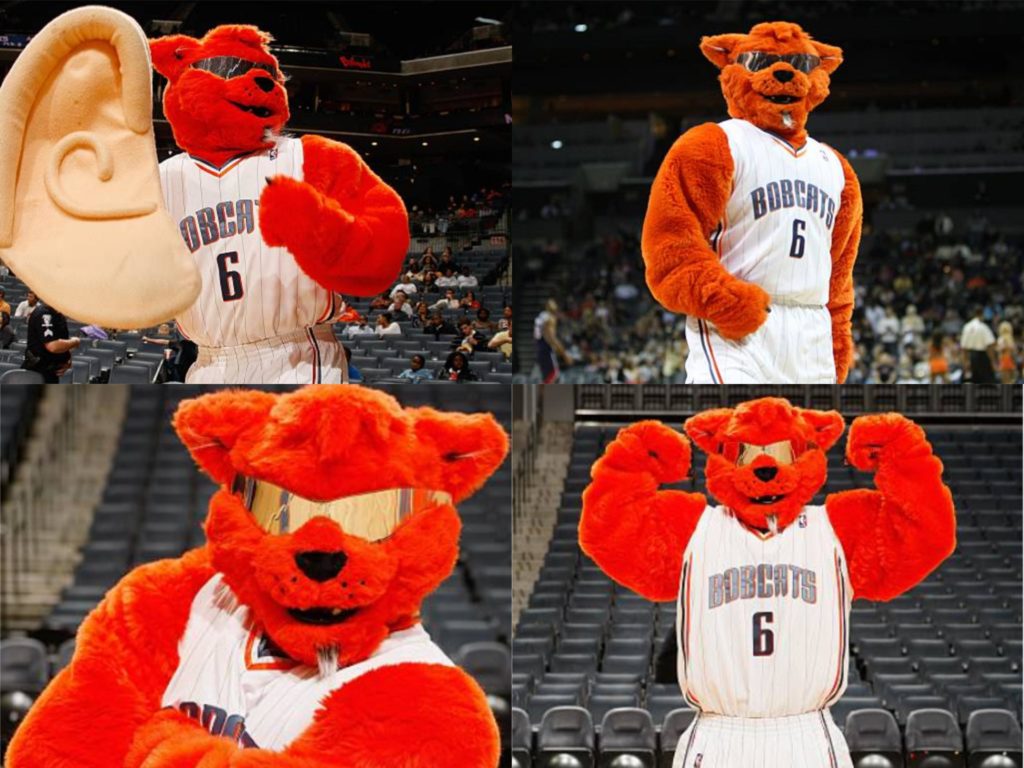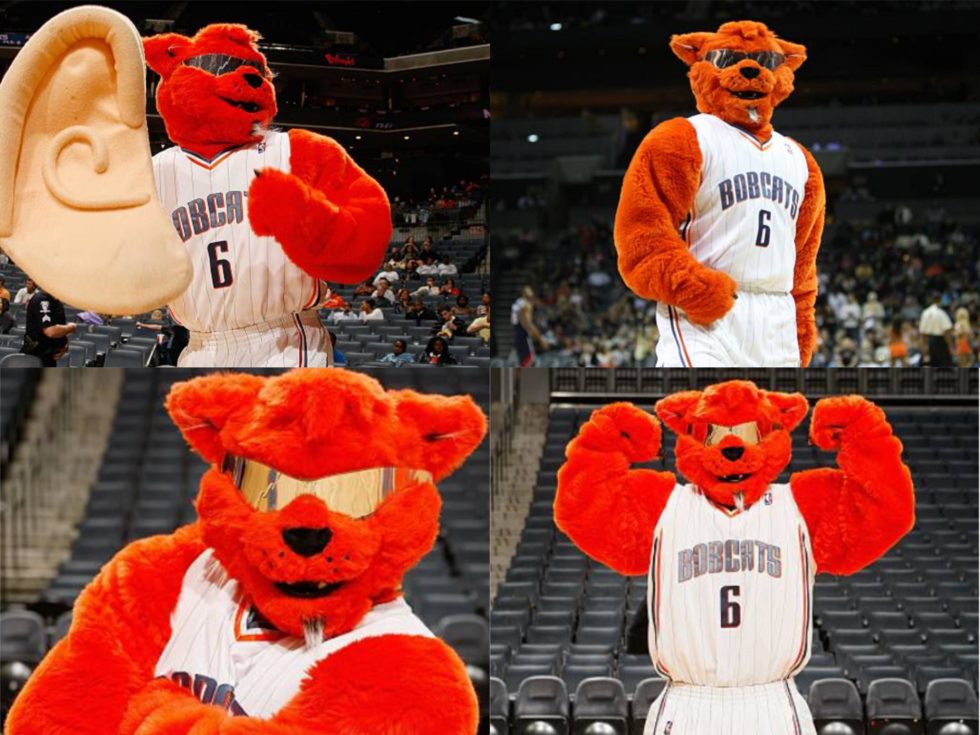 Please note: The interview with Dave Stogdill was conducted via a typed conversation. Editing changes were made to make it easier to read while maintaining the voice of the interview.
Tell us about your role as the Manager of the Literacy Program for the Charlotte Hornets.
My role as Manager of Literacy Program is to oversee a portion of the Education arm of the Charlotte Hornets CSR team.  (Dept. of Corporate, Social Responsibility.)  I run our Book Bus program and we are currently in the process of launching a second literacy program: Pick and Read.  I am co-chair in the development of Kids Platforms, an NBA initiative to enhance and grow kids programming/youth fan engagement.  The Book Bus program is my main focus, was that I create a curriculum for school show assembly programs, distribute books and maintain relationships with schools.  The Book Bus is sponsored by Barings and visits over 200 schools a year, distributes over 14,000 books, and performs shows for over 75,000 students in and around the Charlotte area.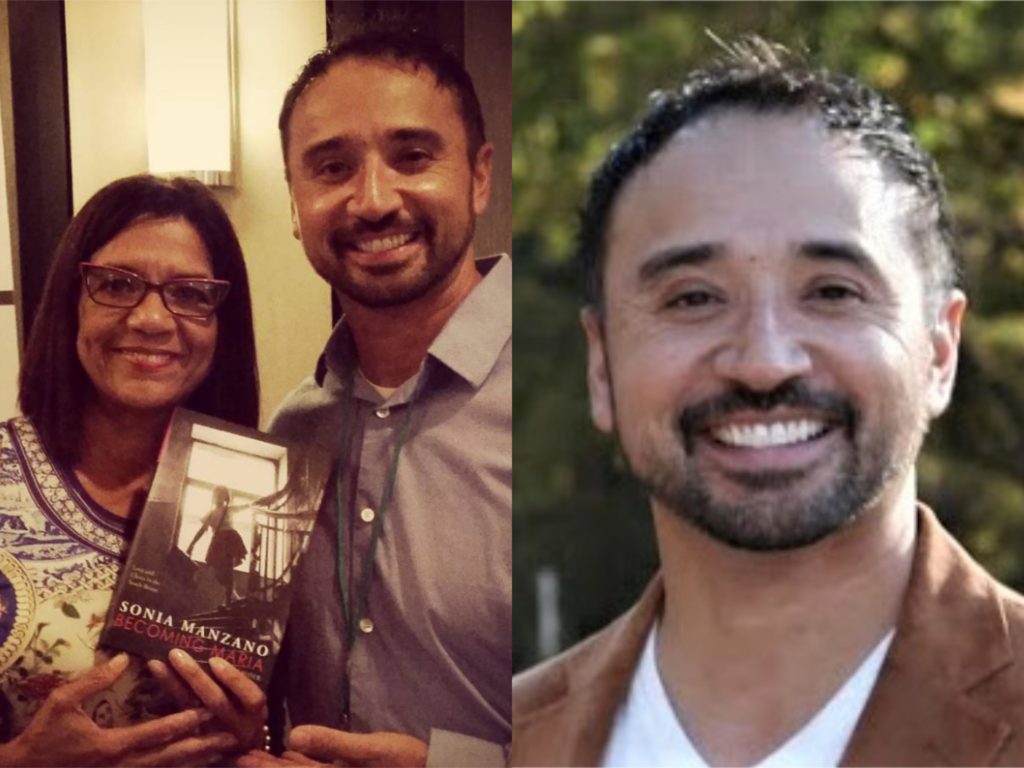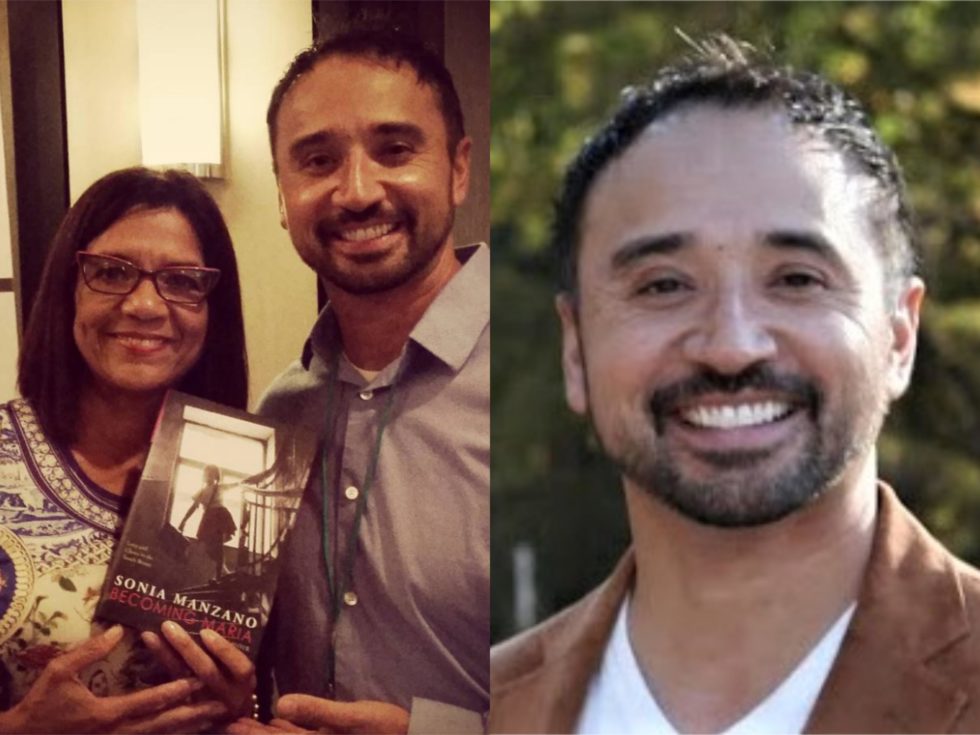 A typical work day consists of going to the Spectrum Center Arena where our offices are located on the suite level. I work on Book Bus scheduling, managing the Book Bus Crew, overseeing budgets, researching Education trends on Literacy and occasionally attending Book Bus school shows with Hugo the Hornet.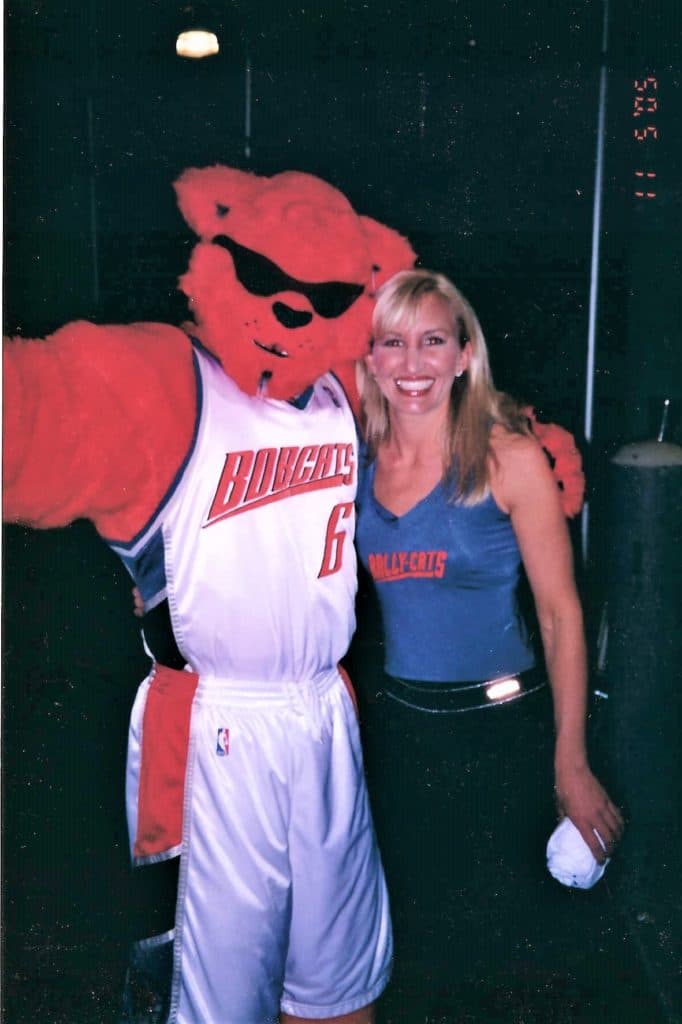 I realized that I was meant to work in this field as I was entering the tail end of my first career with the team. I went to college and received my BA in Sociology from Western Washington University and my teacher's certificate in Elementary Education from Washington State University. I always knew that I was meant to work with kids in some form or another. My first career lead me to be a professional mascot. I have worked as a professional mascot for over 20 years in College, Arena Football, NFL, Pro Baseball and the NBA. Towards the end of my career as a pro mascot, I was fortunate enough to transition and move to CSR to become the Manager of Literacy Programs.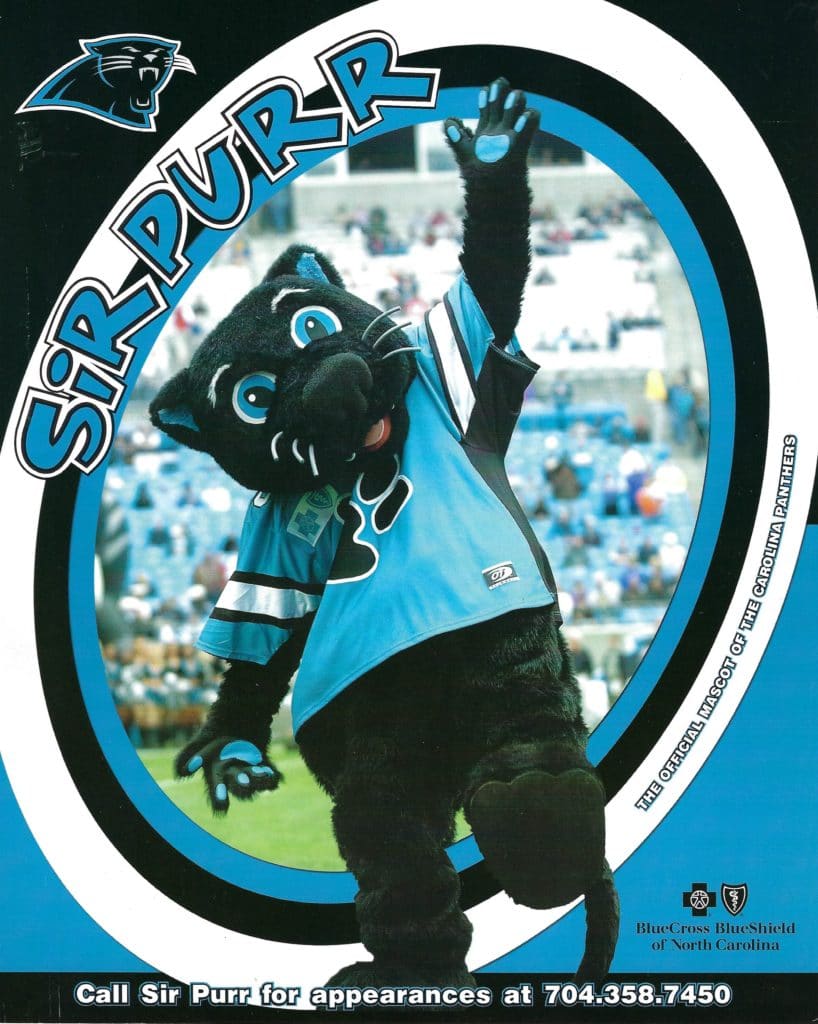 Since I have already "let the cat out of the bag", I performed as Rufus Lynx for 9 seasons. Once the team name changed from the Bobcats to the Hornets, I officially hung up the fur and retired. In the mascot world, some say that the NBA is the pinnacle. When I started out as a mascot for my college; "Butch T. Cougar" for WSU, I had dreams of making it to the pro ranks as a mascot. Just like an athlete, I built my resume and went from college to the minor leagues. To the NFL, then Pro Baseball (in Japan) and then eventually to the NBA. NBA was my ultimate goal and it took 10 years to accomplish. I have an extremely unusual career and I always say that I have the best job in the world. I have been able to travel the world performing in amazing locations, including Paris, Beijing, Shanghai, Mongolia, The Philippines, Canada and Japan. Here is a list of characters and organizations that I have worked for in my career.
1 Washington State University: "Butch T. Cougar"

2 Portland Forest Dragons: "Scorch The Dragon"

3 Seattle Seahawks: "Blitz T. Seahawk"

4 Hiroshima Toyo Carp: "Slyly"

5 Carolina Panthers: "Sir Purr"

6 Charlotte Bobcats: "Rufus Lynx"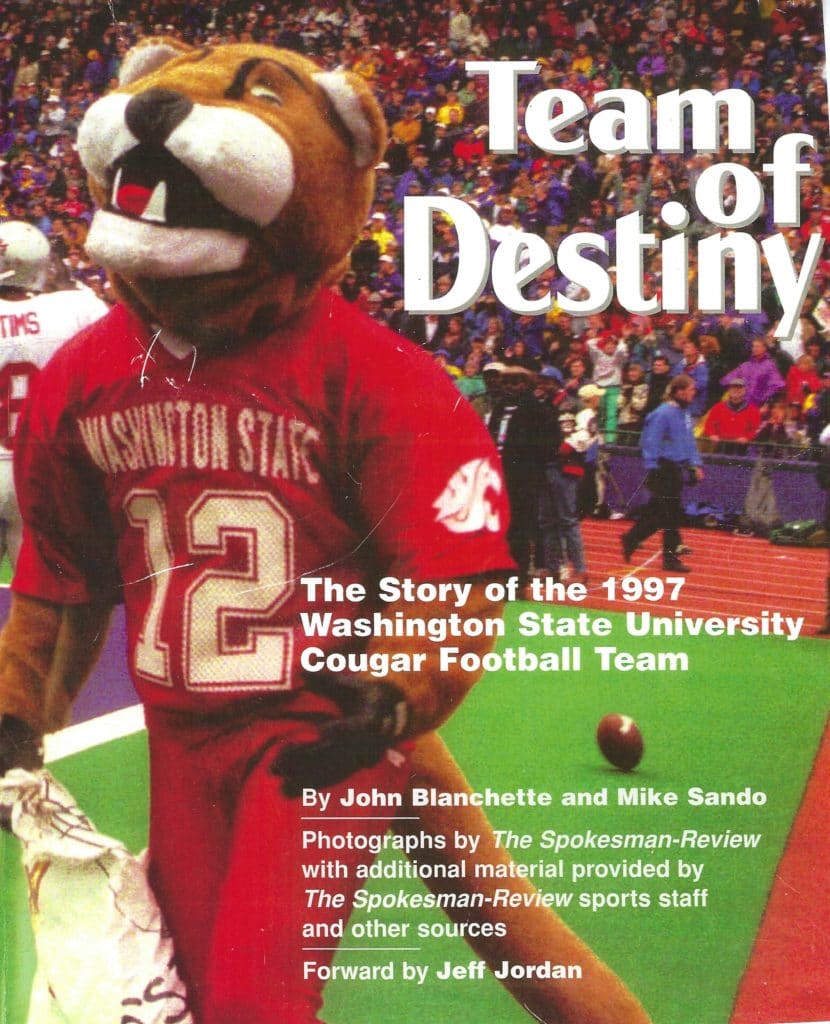 The best thing about my career is the fact that I have an opportunity to influence the lives of young people. We believe that literacy and reading can change anyone's life for the better. We also feel that Hugo has the power to influence the minds of students to enjoy reading which can improve all aspects of their lives.
"Through reading, students can improve their grades, or learn about what they want to be when they grow up and become positive members of our society."
If a student sees that Hugo thinks it is "Cool" to read, then maybe they might start to think it is cool to read. Then you never know where this could lead to. They could become an avid reader, then learn that they want to become a scientist or enjoy mysteries and become a Police Officer or a Detective. Who knows, go on to cure cancer or become the next Nobel Prize Winner.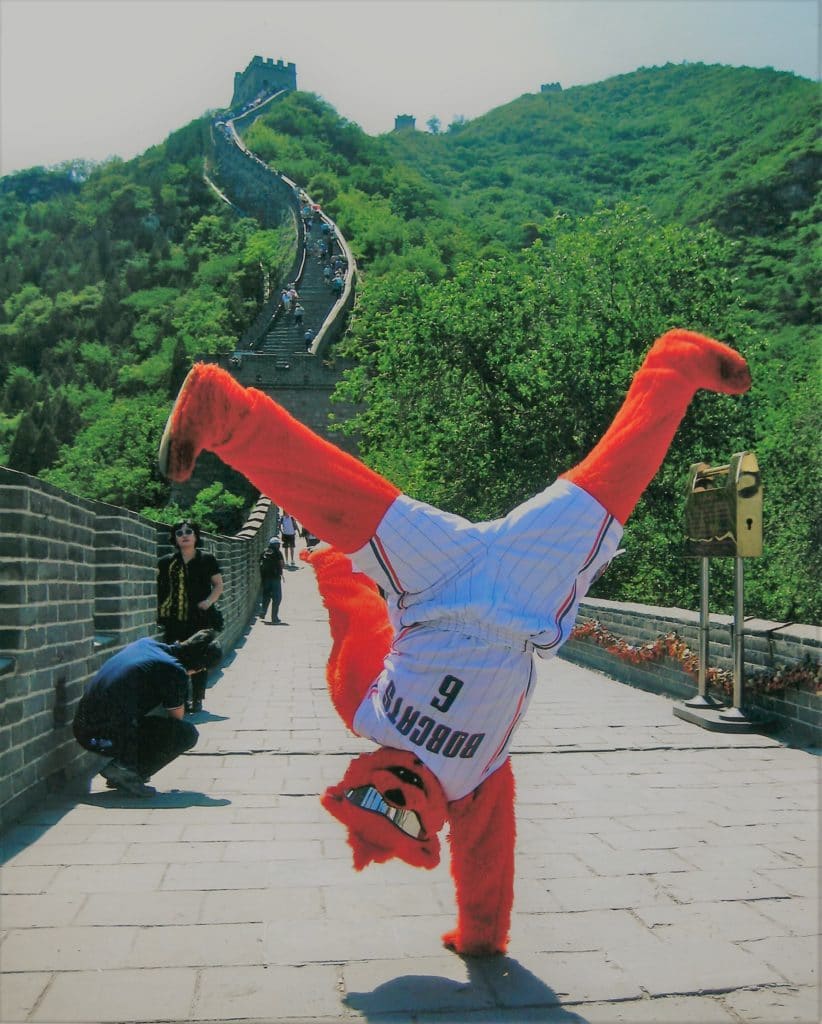 I believe that my path was extremely challenging.  As I mentioned earlier, it took me 10 years to make it to the NBA as a mascot.  If you consider how many college and minor league mascot performers there are and only a hand full of positions at the professional level, most people do not realize the skill and hard work it takes to make it.  I was not born with many of these skills, I had to earn it.  In order to set myself apart from the competition, I took steps to build my resume and develop my skill set to earn a spot for tryouts and auditions.  I had a favourable background with my degree in Elementary Education, however, I needed to learn to be a physical comedian, acrobat, dancer, clown, and actor.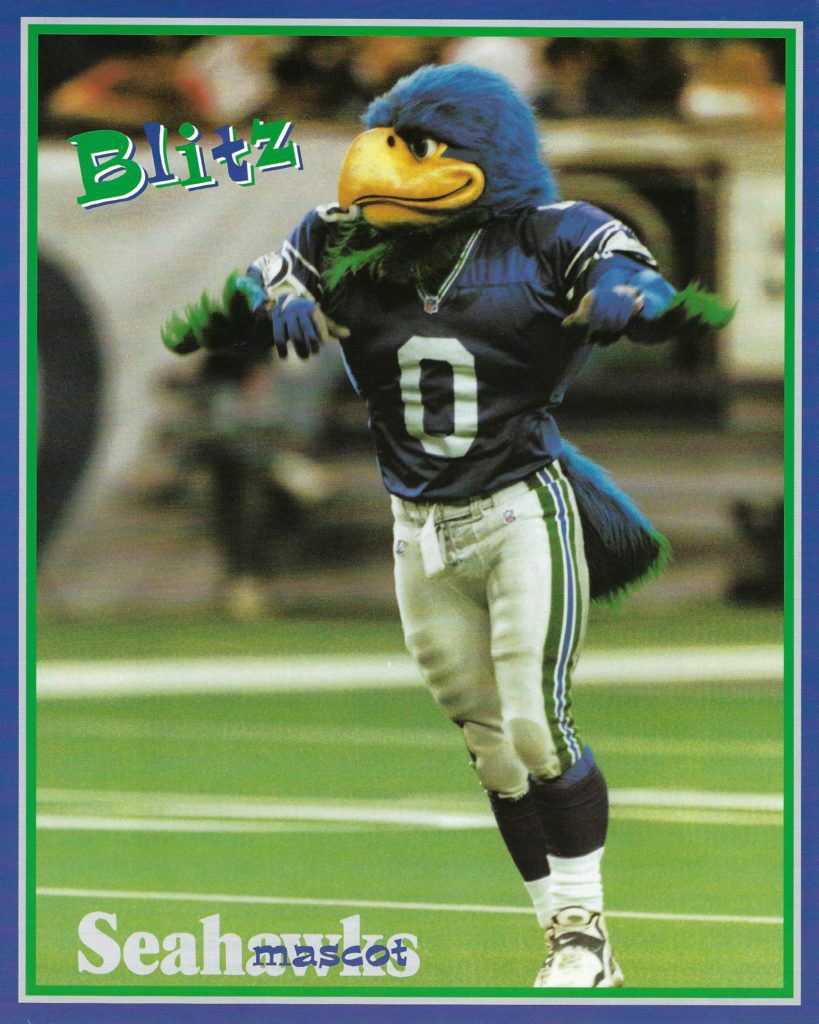 I took tumbling lessons, dance classes and even American Sign Language to shape my craft. I equate it to adding "feathers to my cap". The more skills I could obtain, the more feathers in my cap I could earn.
"When my mascot career was over, The Charlotte Bobcats and Rufus Lynx were no longer in existence and I was allowed to reveal who I was. I wrote a book called Belayed Gratification. A Mascot Memoir."
This is the story of my career with wild and crazy events from every team and mascot that I performed as. Check out my book on Amazon.com or Warren Publishing.org. My gift to my daughter through this book was to show her that no matter what she chooses to do or be in life, reading and "gathering feathers", can help her achieve and be anything she wants to be. She is a rising star of an Actress; Lacey Caroline and I believe she has taken this lesson to go on and will continue to do big things.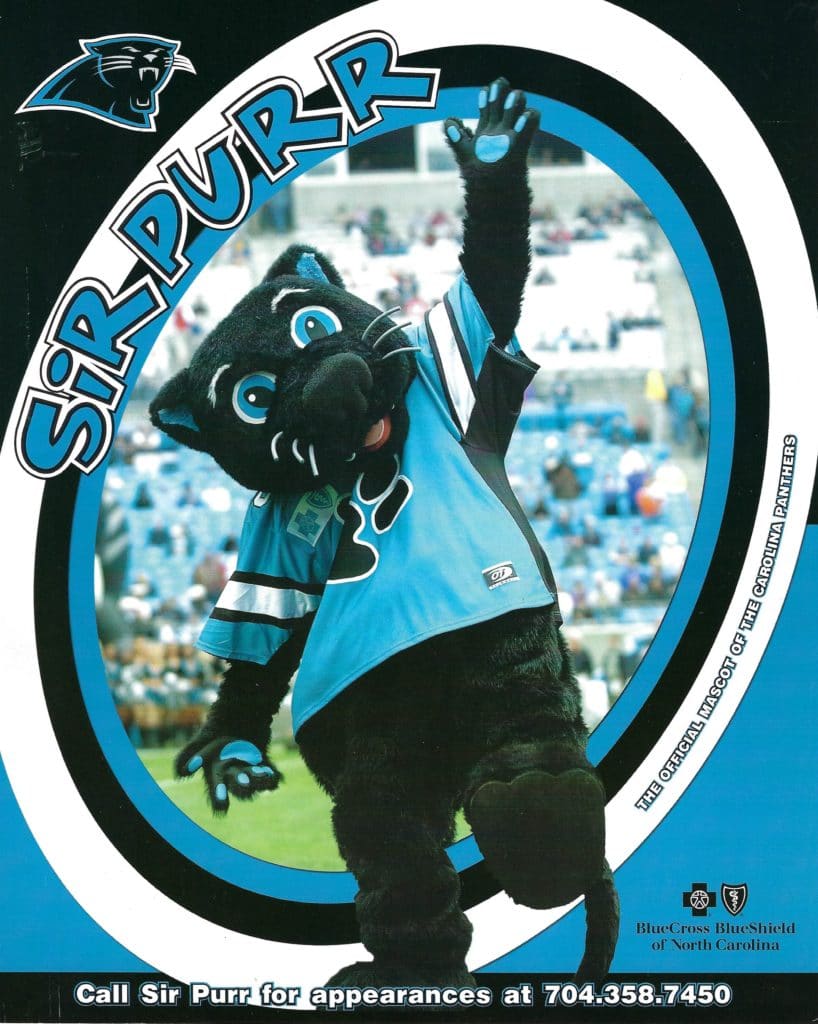 The Charlotte Hornets give back to the community in a number of ways. The Charlotte Hornets Foundation / CSR department has 4 pillars of focus; Education, Wellness, Hunger and Military Care.
Through all of these efforts in the community, we use the slogan "Swarm to Serve" to help show the collective impact that we have. Since its inception in 2010, the Charlotte Hornets Foundation has awarded over 250 grants, inspired over 10,000 individual volunteers and seen over 500 player appearances in the community participating in events. 14,231 pounds of food donated. 7,000 care kits packed to US military members overseas. 369 community appearances by players, coaches, executives, and ambassadors. 14,000 meals served during the holiday seasons. 75,000 students visited by Hugo and the Barings Book Bus. 2,174 community members participated in Swarm to Serve programs. 100% of Hornets Staff participate in volunteer opportunities throughout the year.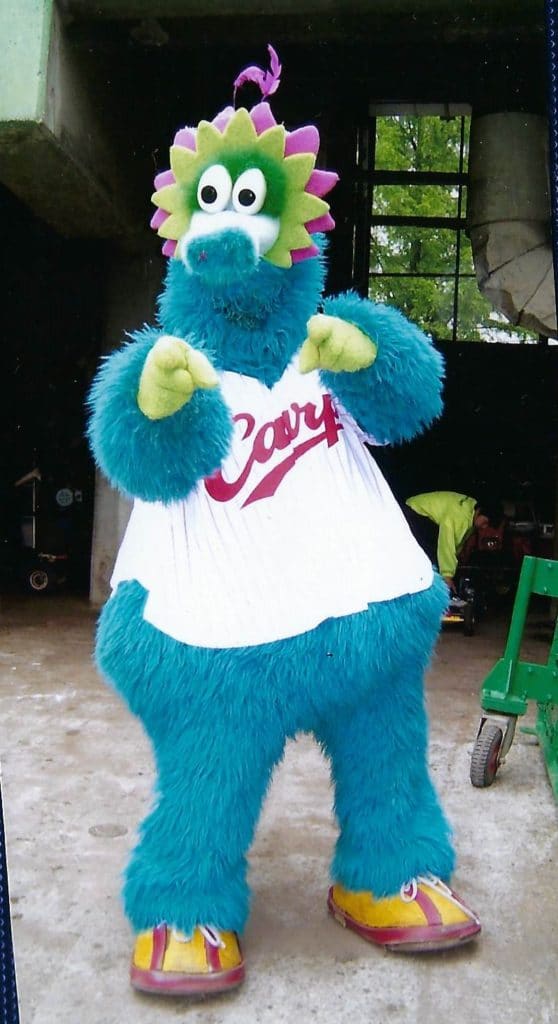 "I believe that I used to have the Super power of being a mascot. I know that sounds corny and goofy, but I always tell people, "Never underestimate the power of fur". When I was a teacher, working with students, I would tell students all day long that it was important to pick up a book and read. Sometimes it was extremely difficult to inspire students. However, when a giant purple and teal hornet says that it is important to read…. well kids often pick up a book right away. This can move mountains."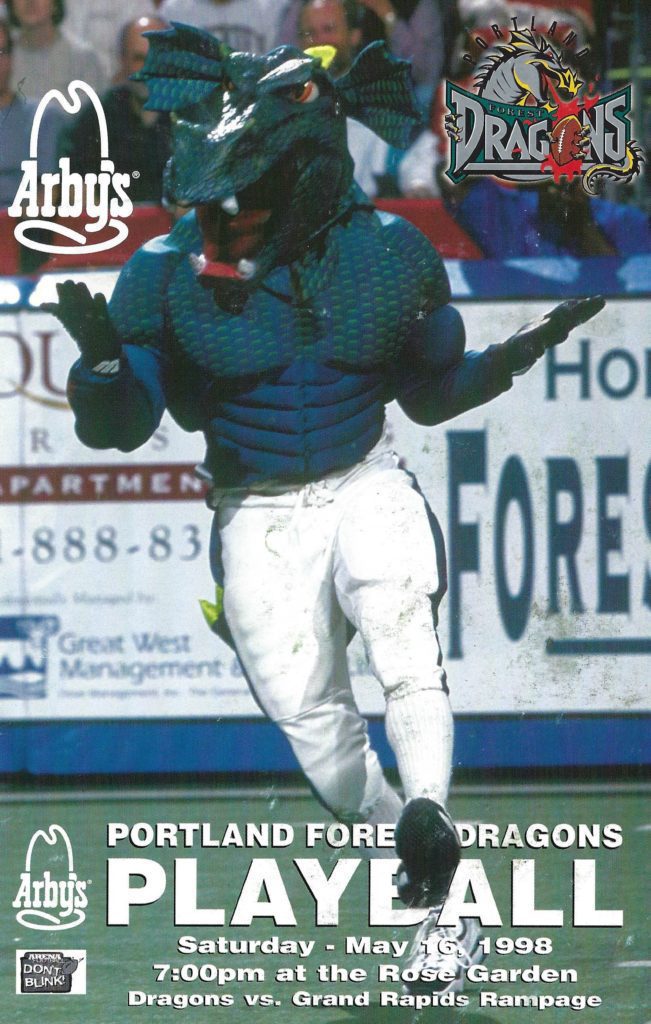 Thoughts From Phil
He has used his platform as a professional mascot in the sport industry to help advocate and promote reading. Now he does it so strategically and so well for the Charlotte Hornets CSR department. And he did it in this feature also. With the advancement of technology in our society and which pervades our industry, it's easy to ignore reading. Just watch a video or listen to a podcast right? Like Dave Stogdill, we believe in the power of reading for many reasons. We also believe that Dave Stogdill's teaching prowess is perfect for the role he's in. In conclusion, what's clear is that Dave Stogdill is instrumental in all facets of how the literacy program operates. It was truly wonderful to share his story with all of you here on the SPort MAnagement (SPMA) Hub. Be sure to check out today's side-by-side feature on fellow Charlotte Hornets community relations team member Sporty Jeralds.
---
Dave Stogdill
Interview by Phil Goldberg
Posted October 23, 2019 in Your Career in Sport