Dwayne Green is the Executive Director of the True North Youth Foundation of True North Sports and Entertainment (the NHL's Winnipeg Jets and the AHL's Manitoba Moose). Dwayne is passionate about helping the youth of Manitoba, and his work with the True North Youth Foundation shows that. He speaks about the many hats involved in his position, as well as what he does to help and assist the team he manages. Dwayne also speaks to the impact parts of the position, such as the philanthropy he's involved in or creating a project to help children with coping mechanisms for mental wellness. Dwayne shares some of his favourite quotes, and provided advice to people just starting in the industry! Before I give it all away, check out the feature below! Enjoy!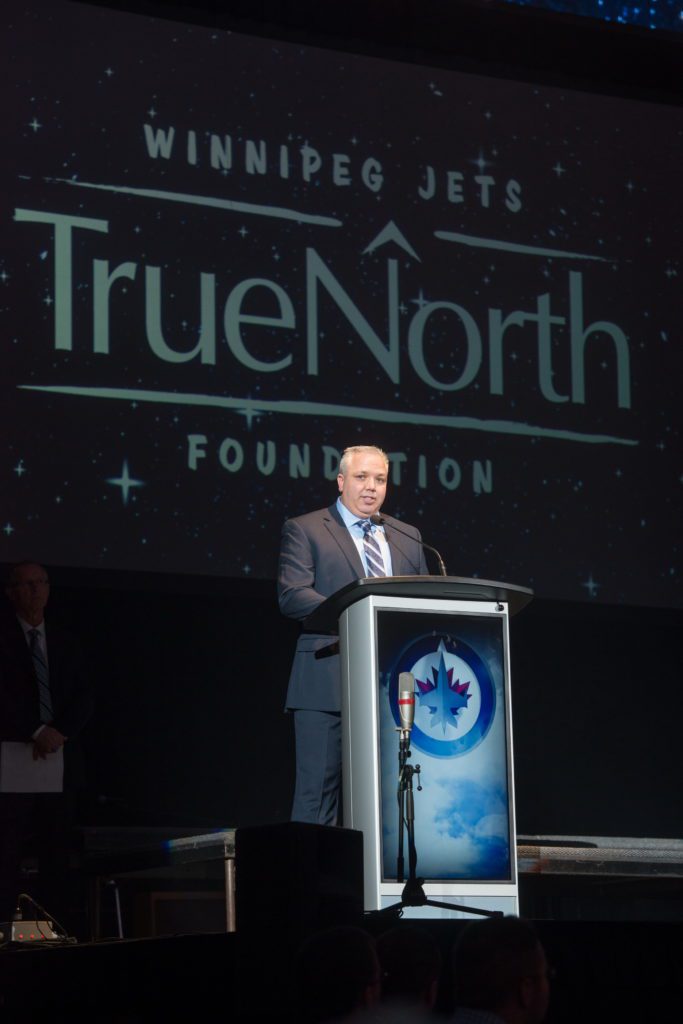 Tell us about your role as the Executive Director of the Winnipeg Jets True North Foundation with True North Sports and Entertainment.
My role as Executive Director of the True North Youth Foundation is a diverse one. Primarily, it involves working with the team of TNYF staff to mold and shape the programs we run not only at the current time but for the future as well. TNYF also runs many fundraiser events along with game-day initiatives like the 50/50 program at both Jets and Moose games. This all requires managing budgeting, future projections of budgets while most importantly providing the youth we work with the consistent opportunities for youth to achieve their potential. My role, while we are a separate legal entity to True North Sports and Entertainment, I am working closely with many facets of TNSE as a whole. Being a not for profit we are very lucky to be associated with such a supportive company to help bring our program goals to life in such a meaningful way.
In general, I am humbled daily to be working with such an amazing team of people whose singular goal is to provide the youth of Manitoba with consistent opportunities that assist them in achieving their dreams.
What does your day-to-day look like?
No two days are the same. Whether I'm in meetings with outside stakeholders, internal staff or working with the youth of our province no two days are alike. So, I'd say I get a nice collection of meetings, time to communicate with all stakeholders, active participation in programming, attending/running events and collaborating with various groups to create a win-win type partnership. I really enjoy that aspect of my job.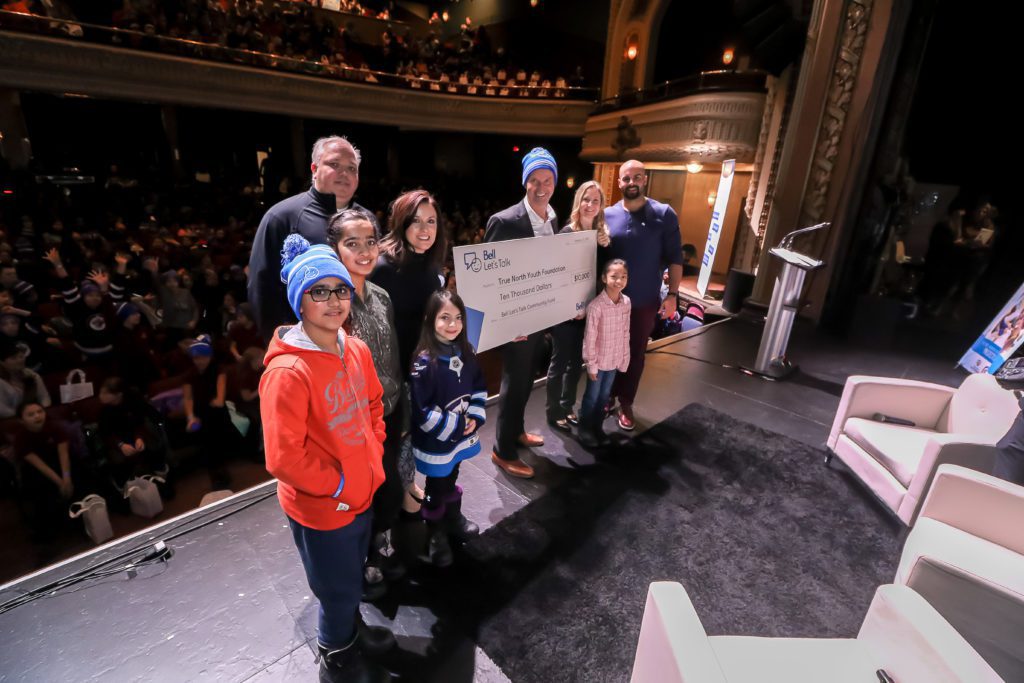 What is the best part of your position, and why?
At the risk of sounding too "cheesy," the best part of my job is knowing we are changing lives every day. Whether that is by an experience at Camp Manitou for someone who never thought they'd be comfortable in nature; providing a family with the chance to experience the great game of hockey and how it can teach a child far more than wins and losses; or via Project 11 providing youth and teachers to gift of coping skills to achieve mental wellness, I know the TNYF positively affects a child's life every single day.
What is something people don't realize about working in the sports industry?
I'd say there truly is no offseason. From speaking to colleagues across the NHL who are also involved in other sports like the NBA, there truly is no offseason. That goes for players, coaches, management, executive, ticket sellers, foundation or community relations staff there really is not a lot of down-time. I think at times the general public see it as a fairly glamorous career choice but I can speak from experience and watching other departments to create a great fan experience takes hours upon hours of hard work, during long days and much happens behind the scenes I never thought of but have had the pleasure to witness now.
Don't get me wrong I would never change it for the world and there are definitely many unique and amazing experiences one can have from working in the industry, but it is not like that every single or even majority of the days are like this. But, I have not met many people who don't have a passion for the role they play.
What are the three essential skills someone needs to succeed in the sports industry?
1 Flexibility
The first trait I'd say is flexibility. Not in the physical sense but rather in the work you will need to do and the hours in which you may need to do it. Not shockingly the Sport Industry requires a solid team effort to make the patron truly enjoy the experience.
2 Willingness To Learn
Second, would be a willingness to learn. There is a constant need to relearn duties and the impact of those duties. It has been my experience that those who are humble enough to know they have lots to learn last the longest.
3 A Thick Skin
And third, would be a thick skin. I think especially in the pro sports industry many want to find fault in what you are doing. Whether that be on the playing surface, in the boardroom or in the community, no department is immune to criticism. Personally, I think fans/supporters of all organizations have every right to voice their concerns and should voice them but within the organization, you need to have thick skin to not take offence to reports that may not be accurate. Often false information is relayed or a narrative from outside is more opinion-based or pure speculation than fact. But the hard-working people within the sports industry are thankful for the fans' passion and support, they have to always understand to never take things personally.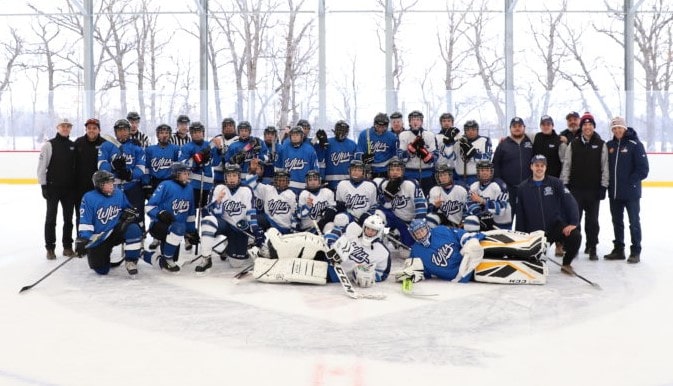 What advice would you give to someone starting out their career in the sports industry?
Be humble and be prepared to work extremely hard. Become open to learning new skills every day. And finally, I'd say enjoy the experience.
Do you live by any quotes? If so, what are they?
I have a daily calendar on my desk with inspirational quotes and I tend to keep ones that really appeal to me. Here are some I've kept from the calendar that inspires myself;
"Be more concerned with your character than your reputation, because your character is what you really are, while your reputation is merely what others think you are"
"People don't care how much you know until they know how much you care"
"Success is the sum of small efforts, repeated day in and day out"
"Seek first to understand, then to be understood."
[nnr_optin_fire id="17″]
The last two aren't from the calendar but are ones I refer to often:
"Culture trumps everything" I've heard this often from our owner Mark Chipman and our organization really tries to live that.
Finally, I often tell our staff who work extremely hard to find ways to "Work Smarter, Not Harder!" I know the TNYF has found when we focus on this we achieve more while still working really hard.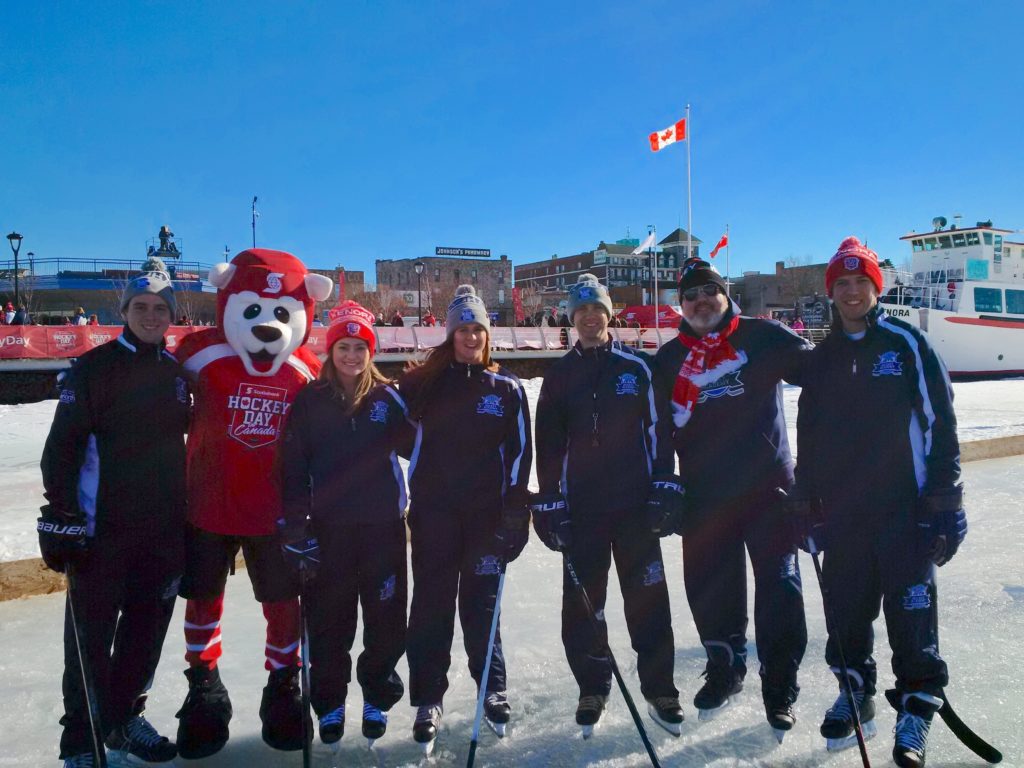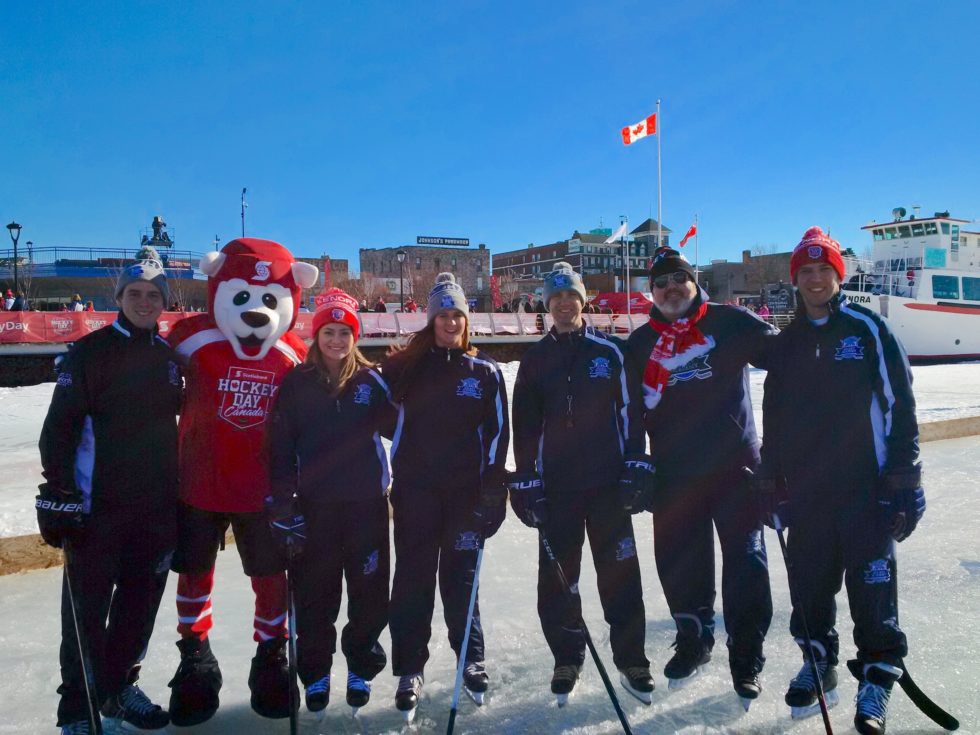 Anthony's Final Thoughts
Dwayne Green has a unique position within the sports industry. He works for the philanthropic arm of True North Sports and Entertainment, True North Youth Foundation. While the True North Youth Foundation is a separate entity legally, it requires Dwayne to work closely with stakeholders within the Winnipeg Jets of the NHL and Manitoba Moose of the AHL. Dwayne Green has a real passion for helping youth in Manitoba, and for providing them with real opportunities to succeed. Dwayne is fortunate as he gets to combine his passion for sports with his passion for helping young people in his community.
---
Dwayne Green
Interview by Anthony Clark
Posted January 22, 2020 in Industry Profiles