Jordan Stewart is currently one of Canada's most prolific and elite athletes in the sport of taekwondo. In the Men's under 87 kilogram category, Stewart is ranked #7 in the world. We've known Stewart for over a year now. In that time, we've followed his journey to stardom on his Facebook and Instagram pages. Through social media, Stewart has chronicled his ups and downs as an athlete. But what's rarely captured on social media is his career outside of competing. Stewart has an education in Sport Management and has worked in the field for several years. Want to know what elite taekwondo athlete Jordan Stewart is doing on the business side of sport? We sat down with him to find out. Read on to hear from him yourself.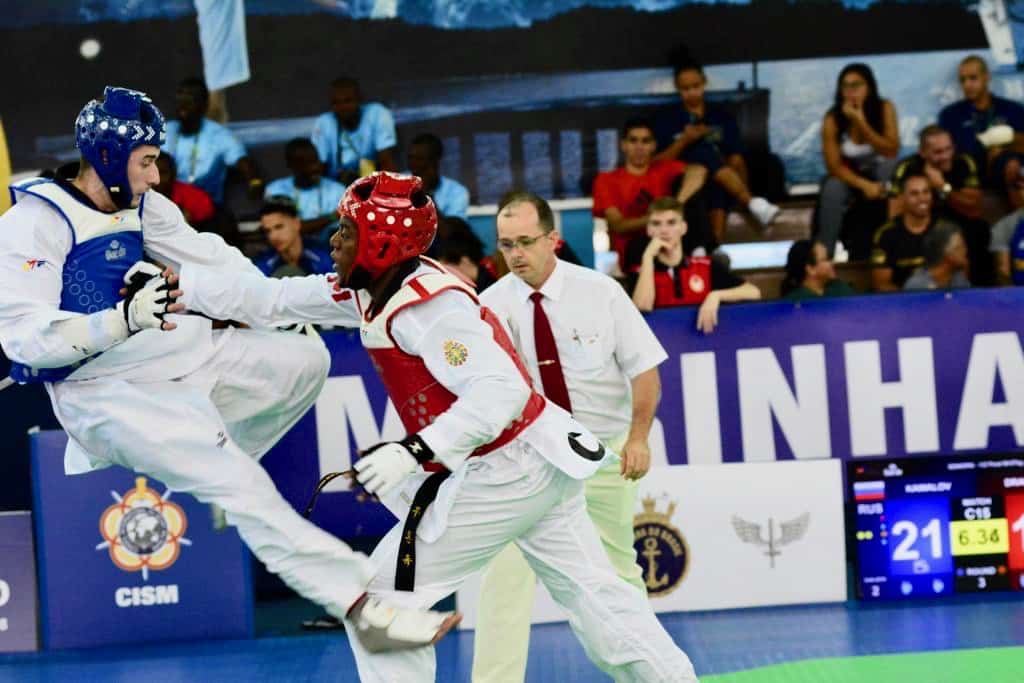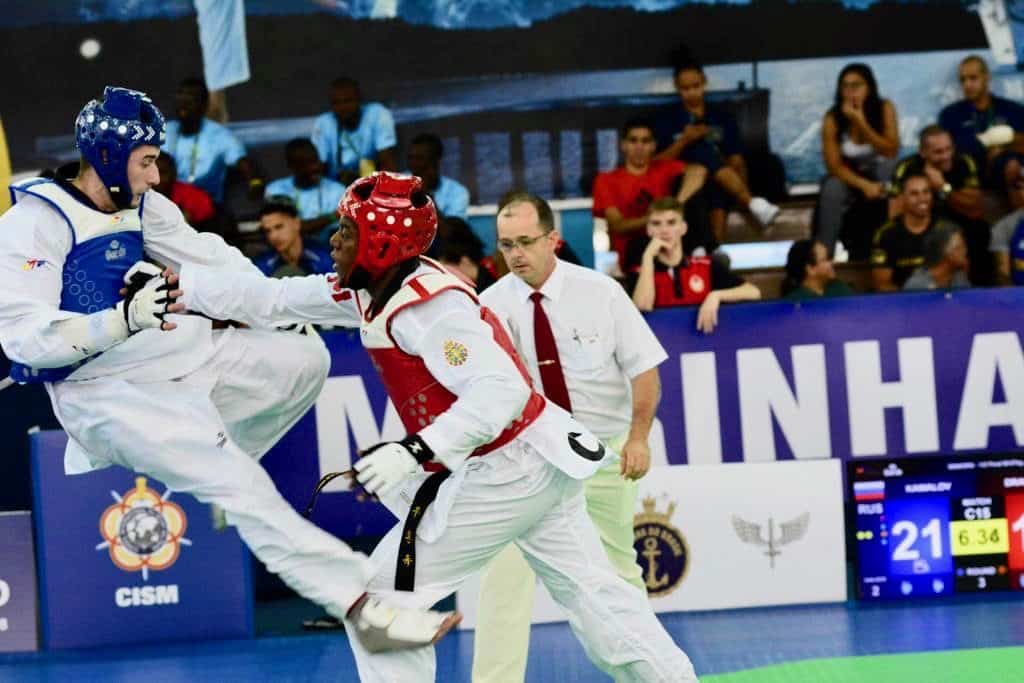 The 2020 Olympic Games are coming up in Tokyo, Japan in just over a year from now. Tell us what your plans are for competing in taekwondo.
Right now I am in the middle of my taekwondo season with a couple major games remaining for the year. So when I am not travelling and competing representing Canada on the world stage or the Canadian Armed Forces Taekwondo Team, I am in Toronto. In Toronto, I train almost every day, multiple times a day. And in between training and on my off days I work two part-time jobs. One is in the sport industry.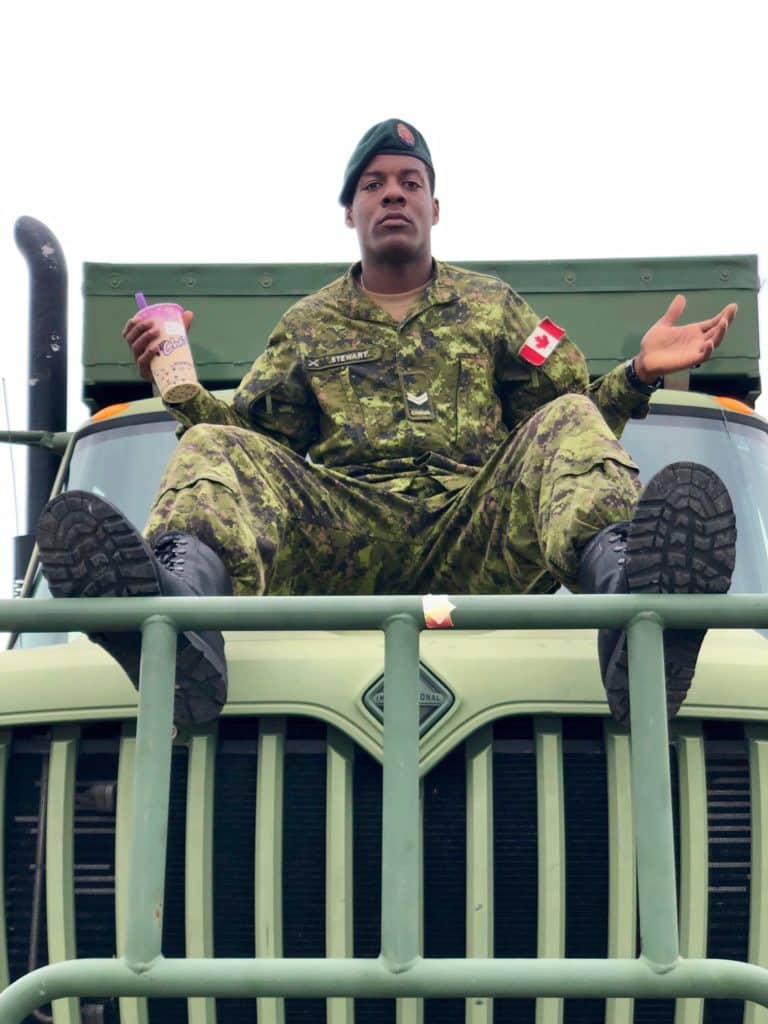 One as a sports marketing assistant with OverActive Media (OAM). OAM is an integrated global company delivering esports and video game entertainment. It combines team ownership with audience engagement to better connect with fans, franchise partners and corporate sponsors around the world. OAM owns the Toronto Defiant of the Overwatch League, a League of Legends European Championship series franchise. This league recently won the rights to a Toronto-based Call of Duty League franchise. They also have various other esports leagues, such as Rocket League, Smite and Starcraft II.
And my second job is as Mobile Support and Equipment Operator with the Canadian Armed Forces (CAF).
So when I am not prepping to compete in taekwondo, I am working hard in to balance being an athlete and working in the industry. And of course, serving my country with the CAF.
My plan for 2020 Summer Olympic Games in Tokyo is to first win the Canadian national team trials. Then, my plan is to go to the Pan American Olympic team trial and qualify myself and Canada a spot at the Olympic Games in Tokyo, Japan. – Difficult process but very doable.
It's one thing to be an elite taekwondo athlete, Jordan Stewart, and focus on that. It's another to work behind the scenes to make success happen. What is it about the business side of sport that's intrigued you?
I picked sport management as the field for my career. Yes, I always loved being an athlete. But I was always interested in the business side of how the sports world works.
Growing up as an amateur athlete in Canada, I've seen how the sport system works. And I've seen how it works from grassroots to locals, to provincial, to national level. So now taking on the world, I've seen what it takes to become, and build an athlete from literally nothing. I want to help others, whether it be individuals or businesses achieve their goals in this industry. And I think I am well equipped to do that given my progression up the ladder into an elite athlete.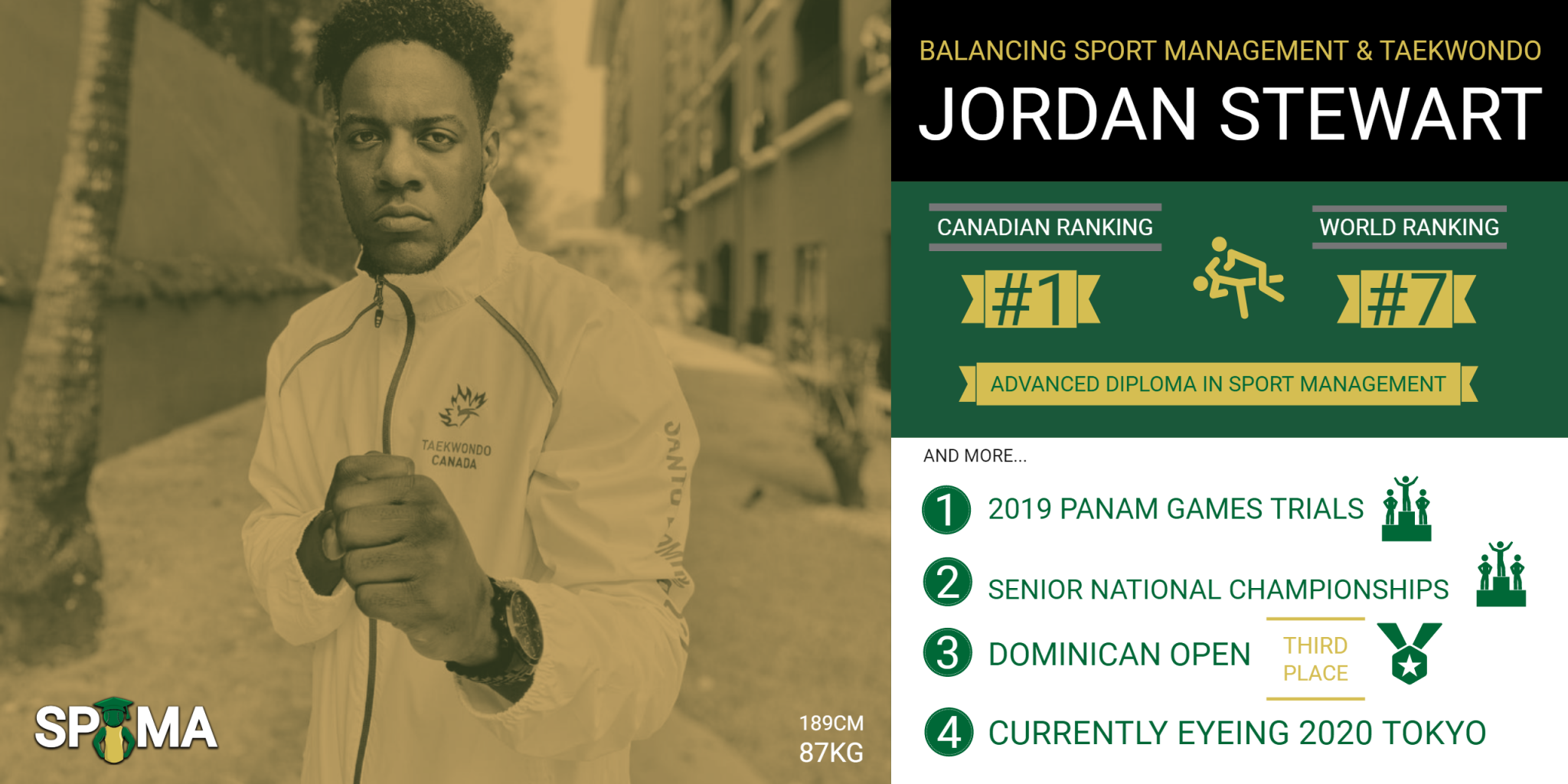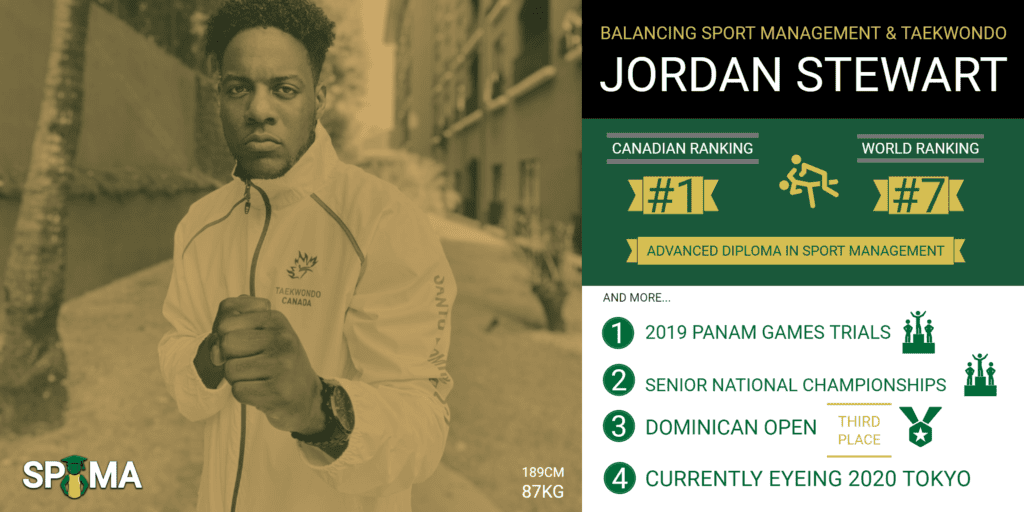 I decided to study sport management in college because I wanted to learn more about all business processes. From public relations to finance to marketing to sociology, I wanted to know all facets of the industry. And through several years of studying in the field, I know I gained exactly what I had hoped for. When I learned about certain concepts, I was able to apply it to the field. I'd start looking at what other athletes, coaches and organizations were doing. By learning in the classroom and competing in with Taekwondo Canada, I am fortunate. I was working and learning at the same time.
There are so many issues related to funding, risk management and public relations that aren't so obvious. I'm super able to see all that now. More clearly than I could before I decided on sport management for my career. By having this practical knowledge, I know I can help to alleviate some of the issues encountered in amateur sport.
Speaking of your education in sport management. It must have been difficult to be in school and compete at the same time. What is the hardest part about being an elite taekwondo athlete and being in school and industry?
I think the hardest part while being in school was perfecting the time management skill. Planning out when to do assignments, when to travel, when to study for exams.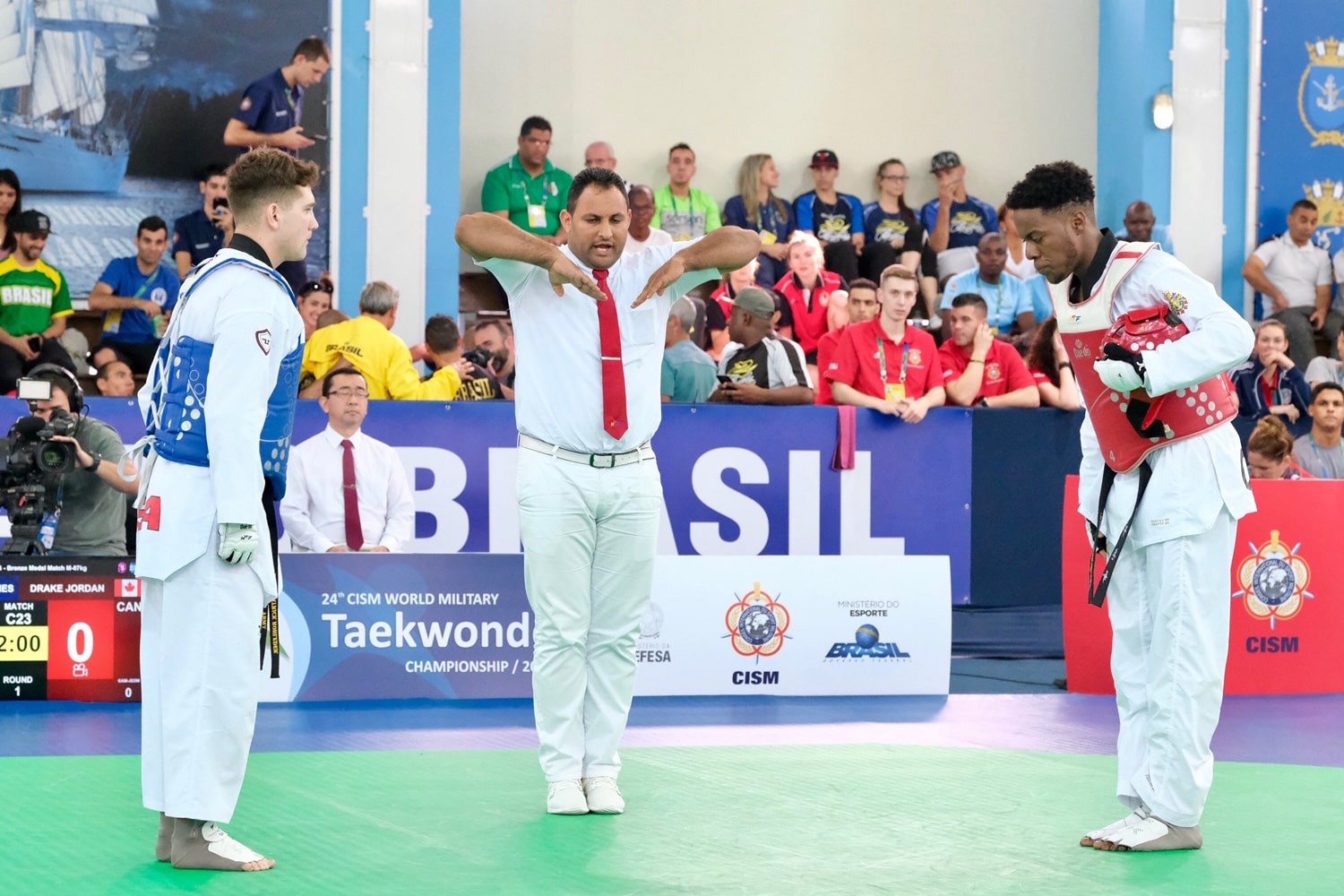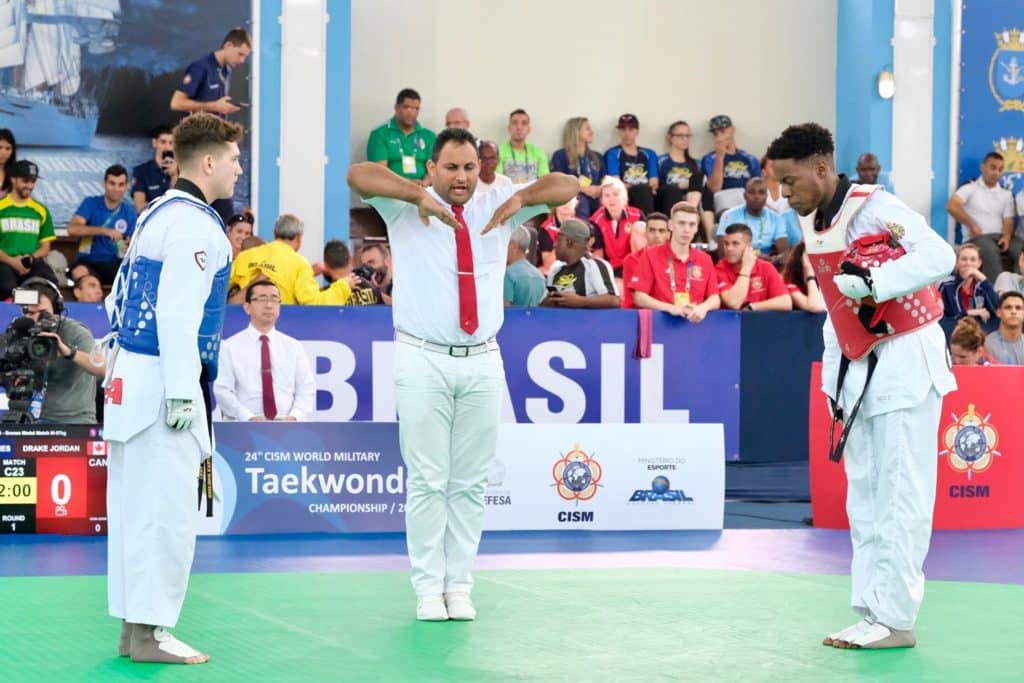 "Being a student-athlete is super underrated and super difficult. Because if we give all of our time to one side then the other side will be neglected and have a negative result. So finding that sweet spot and knowing when to put more energy and focus into one side."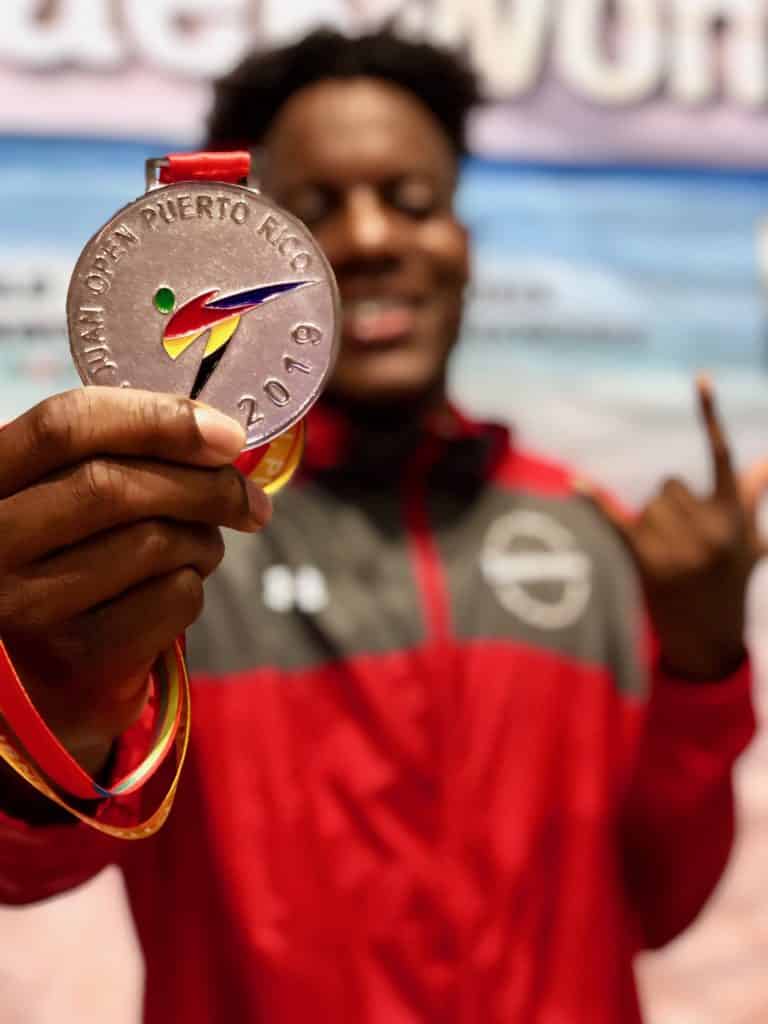 The hardest part now after graduating is seeing amazing job postings. It's hard because I think they are super interesting and roles that I would excel in. The difficulty comes when I pass on applying for them. I pass on them in order to achieve my dream of Olympic success in the great sport of taekwondo. I want to be able to dedicate my all in the industry. But, I can only commit to working part-time at the moment. However, I can't wait to be able to apply for them in the future.
What's been your most memorable experience in your sport management career so far?
This may sound cheesey, but I am fortunate to have had many memorable experiences in the industry so far. It's really tough to pick out one but because I have to for this feature, I will!.
I was blessed to have two internships with the Canadian Olympic Committee (COC) in two different departments. My experience with the COC was simply amazing. Although I was just an intern, I was treated with so much respect and kindness during my time there. It was a familial feel working for the COC.
The internship was part of my education in sport management. I needed to do it during my final year. Some of my friends had to do mundane tasks as interns. Those would include grab coffee for the associates or admin tasks. I am not opposed to doing either of those. It's quite enjoyable for me to contribute to an organization in any way I can. But it was different at the COC for me.
My time was never wasted. I was an intern, but the quality of work I'd do was very high. For instance, they allowed me to work on several big projects and campaigns. After the 2020 Summer Olympics in Tokyo, I'd love to go back there. My dream is to be able to work at the COC long-term!
Being an elite taekwondo athlete, you've learned a lot of important skills. Can you tell us about 3 of the most important that you take to the business side of sport?
1.

Time Management

From balancing rigorous practice schedules, classes, homework, tournaments and travel, we are pros at time management and prioritization. This skill is essential in order to be highly productive.
2.

Perseverance

From a fan's perspective, the peak moments for athletes are most notable. But there are many lows in an athlete's journey to elite success. The ability to dig deep and find a way to win is ingrained in most competitive athletes. It's certainly ingrained in me! So I am able to the skill of perseverance with me from taekwondo with me. When dealing with corporate challenges, I am able to handle them with the same persistence.
3.

Teamwork

Whether you do an individual sport like taekwondo or a team sport like basketball, in order to be a successful athlete you have to have a team behind you to keep pushing you and keeping you healthy. And your ability to work well in teams is constantly tested.

So much so when we enter the workplace we've dealt with so many team scenarios we become experts in dealing with others.
Is there a message you'd like to leave SPMA readers with?
Absolutely. As you can see from my Instagram accounts, I am a big fan of quotes. One of my favourite quotes, which I live by is:
"Dream as if you'll live forever, live as if you'll die tomorrow."

NBA Superstar Lebron James
---
Jordan Stewart
Want to follow this elite taekwondo athlete's success in competition and in the sport management industry? The best way to do so is to follow him directly:
Interview by SPMA
Posted June 18, 2019 in Industry Profiles