What is Ethnic Marketing?
Ethnic marketing in sport takes place when a sport property deliberately markets one or more of their products or services to a specific non-dominant ethnicity
There are all kinds of marketing strategies to promote products and services in today's world. Whether your selling cars, clothing or home improvement products, finding an interested audience and developing a strategy to get them to embrace your product is the goal. You want to find a market, whether it be an ethnic, age, income, or other kind of group.
Read Also: Press Conferences in Sport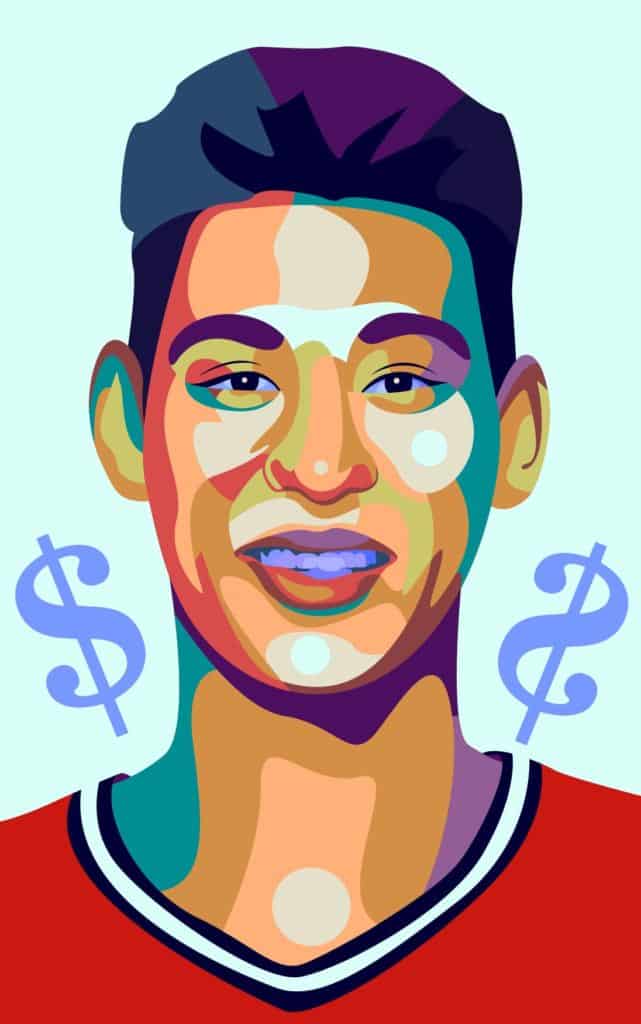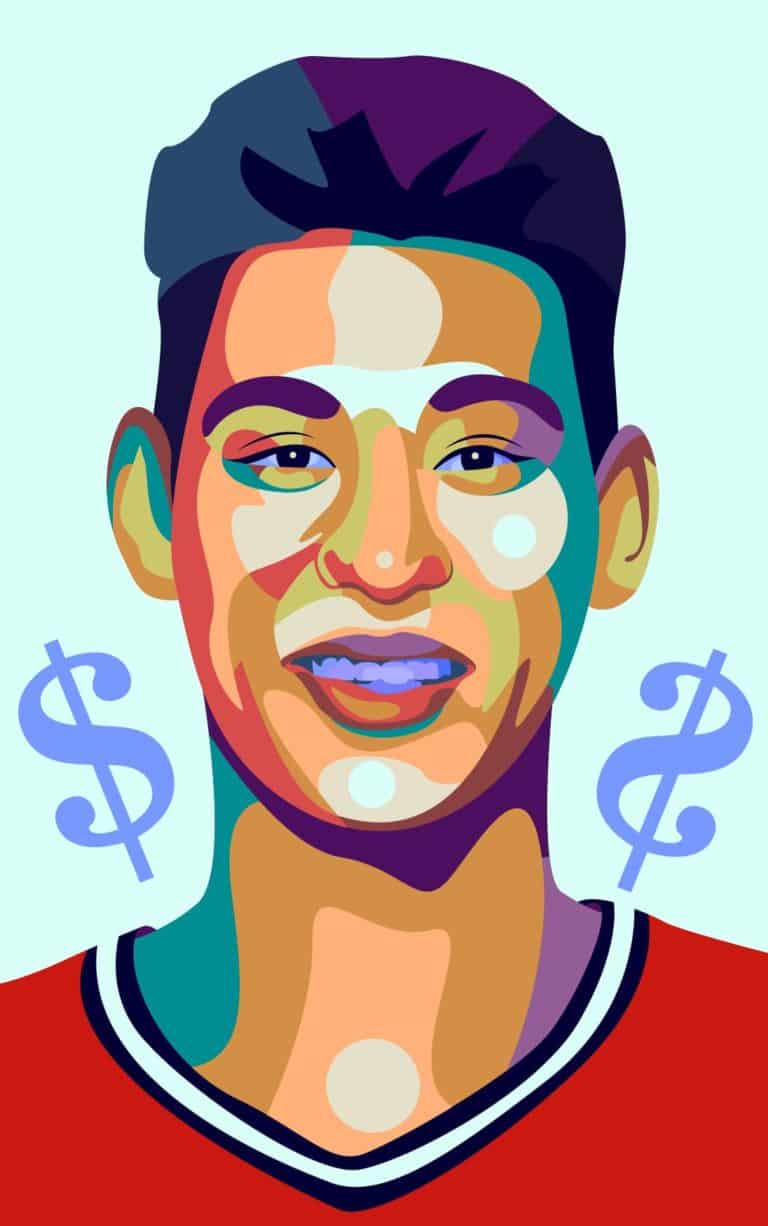 And it's no different when it comes to sports. More specifically, professional sports. Teams pay an incredible amount of money to get and keep the best players they can find, hoping that will help their team win more games. Winning is one way to put more people in the seats and get them to buy your merchandise. But marketing to the right audience, and using all of the tools available to reach that audience is certainly another.
A Case Analysis of the Toronto Raptors
Which brings us to the case of the Toronto Raptors. The Raptors have been one of the top teams in the Eastern Conference of the National Basketball Association (NBA) for several years. The product on the court and their winning ways have helped fill the Scotiabank Arena where the team plays its home games. But quite a buzz was made on February 13th of this year when the team made what many would consider a minor move to acquire a backup point guard by the name of Jeremy Lin. Indeed, Lin is a serviceable and productive player whom the Raptors surely needed. Another added benefit is for the team who were given a chance to use ethnic marketing in sport to their advantage.
But the fact that Lin is of Taiwanese-American descent is a big deal in a country in which over 5 million people and 14.6% of the population are Asian-Canadians. In fact, it was in the same arena in which he now plays that Lin reached the height of his NBA popularity. The previously undrafted, twice waived player from Harvard burst onto the scene with the New York Knicks in 2012 and took the league by storm. Lin led the Knicks on a winning streak and also became the first NBA player to score at least 20 points and have 7 assists in his first 5 starts.
Shined in Toronto During "Linsanity"
And on the night of February 14th, 2012, Lin hit a game-winning 3-point shot to defeat the Raptors in front of their home crowd. His play would spark the word "Linsanity" throughout the NBA and he would go on the appear on the cover of both Sports Illustrated and Time Magazine. A large contingent of Asian-Canadians were in the crowd in the then Air Canada Centre cheering on their fellow countryman. Oh, and it also happened to be Asian Heritage Night at the arena. Ethnic marketing in sport is in full swing!
Nonetheless, even though Lin was one of the few Asian players to play in the NBA, he didn't always embrace it as he does now.
"I used to run from it, because that's all anybody ever wanted to ask about. Oh, he's Asian, he's Asian, he's Asian. I was like, talk about my basketball. But now, people are seeing I can play and I belong in the NBA, and I've really embraced just being able to represent Asians and to do that in the right way hopefully and do my best."

Source: Neil Davidson, The Canadian Press
Conversely, at 30-years of age, Lin has now fully embraced his role representing Asian people while he is out competing on the court.
"I'm very proud to represent Asian people on a global platform and on a global scale, so for me to be here where there's a lot of Asians is [great]."

Source: Neil Davidson, The Canadian Press
Lin's Heritage Fit to Toronto
"The Raptors also love the fact that Lin has embraced his heritage and is proud to represent them while at the same time trying to help the team make a long playoff run representing Toronto and Canada. And don't think the NBA is also not happy about Lin's popularity. The league's marketing staff would like nothing more than to see the game attract more fans in China, a country with the largest population in the world. He has also become the face of the NBA's Lunar New Years celebration in recent years.
So Lin's arrival in Toronto seems to be good for everyone. At one of his initial meetings with the media, there were 10 members of the Chinese-language media present. Also, the first time he stepped on to the court at the Scotiabank Arena, he received a standing ovation. Not bad for a backup point guard, but no doubt good for attendance and for additional marketing for their team.
First Asian NBA Player?
Nonetheless, Lin is certainly not the first and only NBA player who has received a lot of attention due to his Asian heritage. In 2002, Chinese basketball player Yao Ming was drafted by the Houston Rockets after starring for years in the Chinese Basketball Association (CBA). At 7'6" tall and around 300 pounds, Ming would become one of the biggest players to ever play in the NBA.
Although there were sceptics that he would succeed in the league, Ming proved the doubters wrong and went on to become at 8-time All-Star and had his number #11 retired by the Rockets. But above what he did on the court, Ming would always see large groups on Chinese and Asian followers at every city he would perform in. It was a chance for Asian-American basketball fans to see one of their own legends perform at the highest level.
Ethnic Marketing in Sport: Not New
The NBA has seen an increase in the number of successful international players enter the league in the past 15 to 20 years. There is Dirk Nowitzki (Germany) who is one of the league's all-time leading scorers, or the Gasol brothers (Pau and Marc) who represent Spain along with guard Ricky Rubio. Italy in represented by forward Danilo Gallinari while Ben Simmons represents Australia which has several other players in the league. And possibly the games biggest rising star hails from Greece, Milwaukee Bucks forward Giannis Antetokounmpo.
Conclusion
In conclusion, it's clear to see the impact Lin has made with Asian fans around the league. Further, with the amount of international players continuing to enter the league, the opportunity to market to fans wanting to see their fellow countrypeople perform on the big stage is something that should not be missed. Ethnic marketing in sport is real and will continue.