Anticipating the return of John Tavares to the Island as a Toronto Maple Leaf, Channel 12 News, Long Island television station, had a mission. Their mission: to create a video portraying the feelings of six Islander fans willing to share their feelings. So looking into the camera, participants were asked to pretend John Tavares was listening to them voice their feelings by answering, "What would you say to him?" The video can be viewed below.
Kimmy Moisa
Enter Kimberly "Kimmy" Moisa, an incredibly articulate and passionate Islanders fan. Her emotions prompted me to interview her to gain more insight. Following is the summary of the interview with Kimmy providing insight on the 'Dear John' video and how it has impacted her.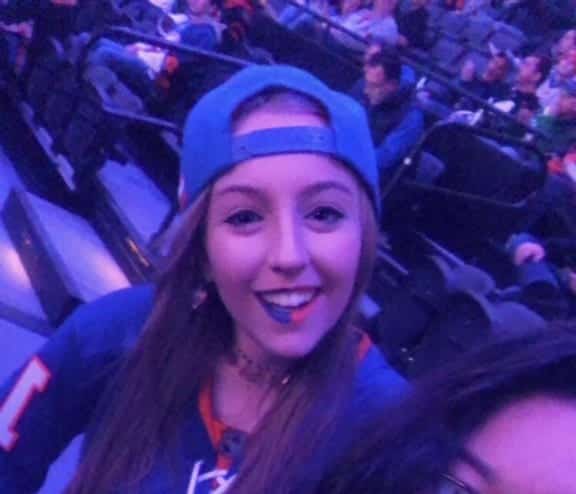 Indeed, fan reaction was intense. Many voiced that is hard for many that a team's best player who built a connection over an 8-year span can lead fans on. When Tavares signed with the Toronto Maple Leafs, it was a betrayal for Islanders' fans. Thus, many fans expressed anger and resentment.
Likewise, these feelings are expressed by Kimmy Moisa. By understanding her lifelong involvement with the Islanders, the discussion provides clarity about her participation in the viral video. Below the line is a transcript of our conversation.
The Interview
Your involvement in the 'Dear John' video made waves across Islanders nation. Firstly, are you aware of its impact in Canada?
Yes, I know it made Toronto media. It was brought to my attention from friends. I only wish something else of my work of doing Islanders talks and radio had made it instead of the video. I won't lie when I say the video wasn't my shining moment. As much as I don't regret my words, the video itself was just not what I had expected. I had no involvement in the editing or creation of the video. As you said, my persona stood out the most because of the type of fan I was and they used many of my clips. To be honest, I didn't watch the Toronto media's take.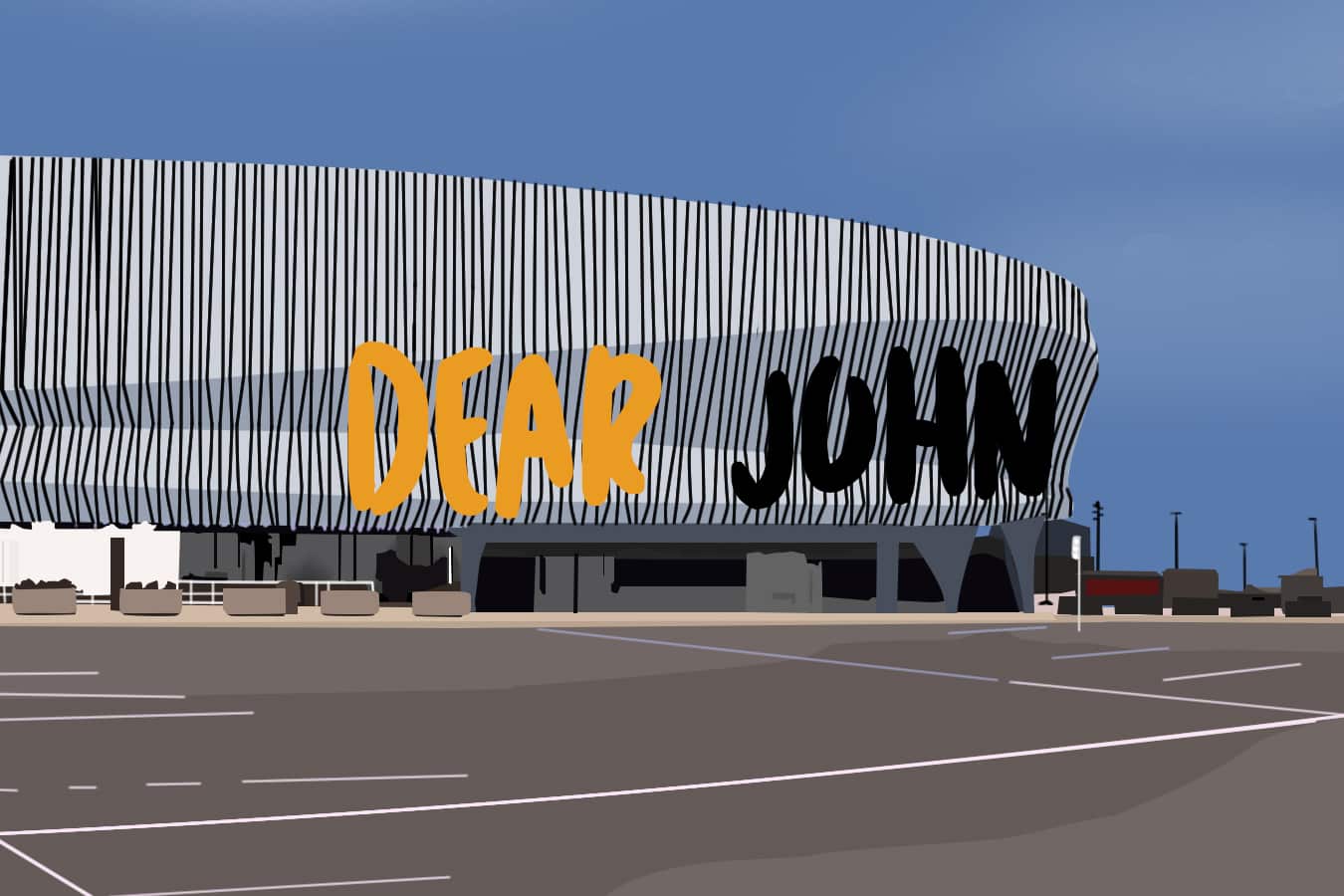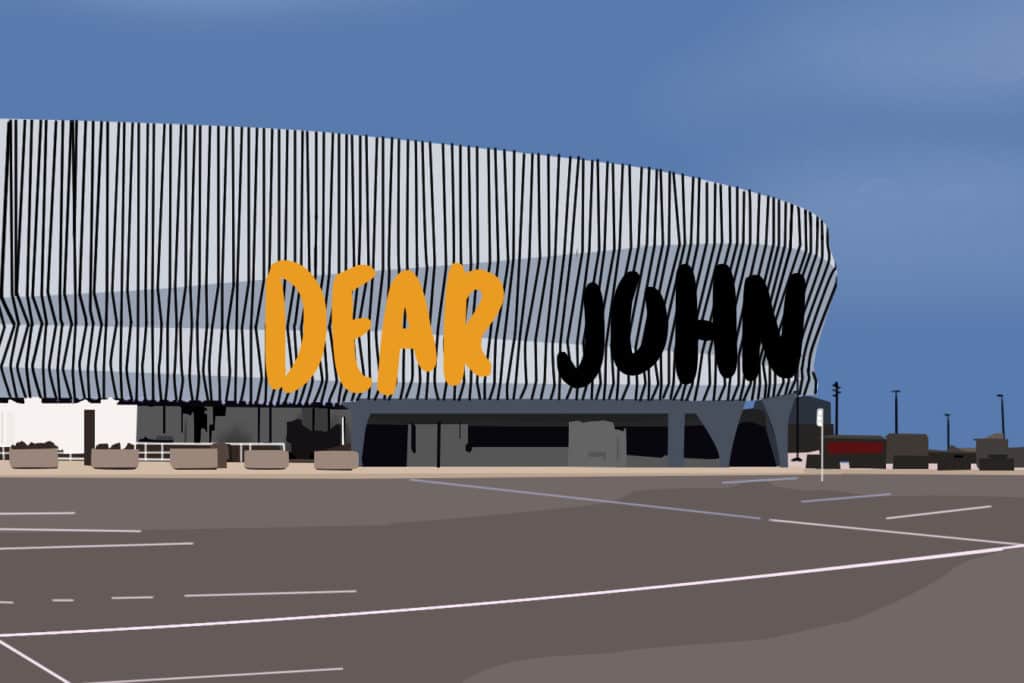 I knew what'd they'd say and didn't want to subject myself to any more laughter after I was getting direct messages from countless fans with messages of hate. It's something I wish to put behind me. When they asked me to do the video they said, "Look at the camera and pretend it's John Tavares. What would you say to him?" So I said what I'd say to him. I felt if the video had gone from a different angle like, "What do you think of Tavares and the Islanders now?" It would have been a completely different narrative."
How do feel about the John Tavares-less New York Islanders right now?
"Now I feel John Tavares' leaving the team was probably for the best. With John on the team we had a one person mind set. Instead of focusing on the team as a unit, everything was, "How do we help Tavares? How do we make Tavares more of a leader? How do we help Tavares score more goals?" That's the completely wrong mind set to progress a team. I didn't realize we were down that path until he was gone.
Also, you can't have one player make a team it's ridiculous. Lou Lamoriello, our teams President and GM, stated, "Players win games, but teams win cups." That has stuck with me this entire season. We have now moved into a progressive team mind set and look how it's benefited us. No one expected us to be where we are right now in the Metro and in a playoff spot. It's something beautiful and exciting as a fan who's had to deal with a lot of misery with this team for the past twenty years.
As well, the team has been sticking up for one another. Last game, Johnny Boychuk took a hard hit and left the ice. After the hit took place and he was down, Josh Bailey came after the man who hit him, Voracek. Then after he left the box, Scott Mayfield also went after Voracek for that hit. The way his teammates stood up for him and made such a team effort makes my heart soar as a fan."
How did you become an Islanders fan?
My grandmother and grandfather were originally Rangers fans, as the Islanders were not established. In 1972 the Islanders became a team and was based on the Island. The tickets were cheap and so my grandfather and grandmother started to attend games as a fun thing to do with their kids (my mother and my uncle). My grandmother and grandfather weren't too happy as Rangers fans and the recent moves they'd been making and so in 1973 my grandparents became season ticket holders and NYI fans.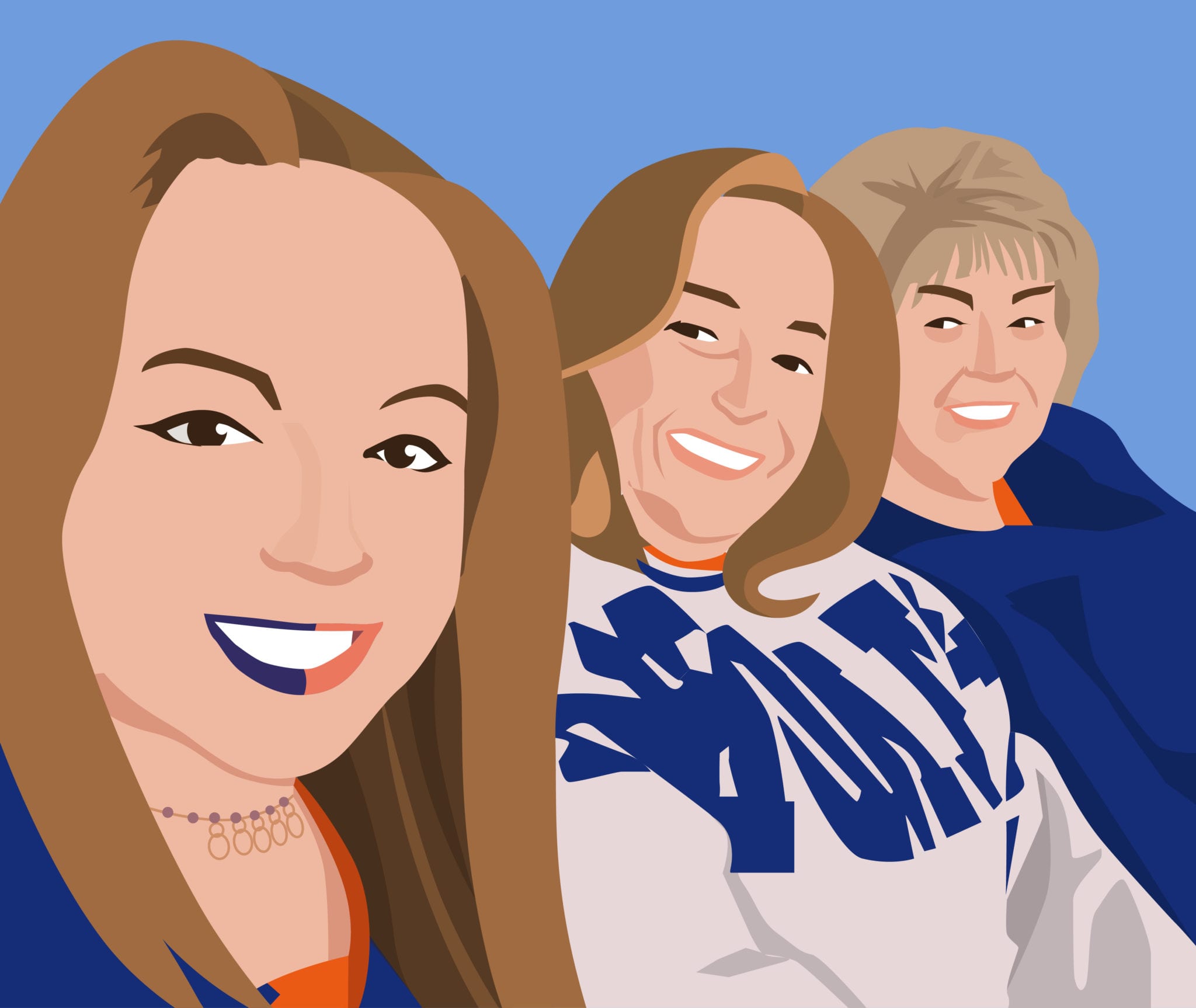 They were season ticket holders from 1973 to 2015. As fans now, their passion never stopped. They've inspired my entire family, and especially me, to be loud and proud about our team. They bought the Coliseum package and have been at every game at the Coli since our return. My grandparents are the taught me hockey. My grandmother especially taught me the passion of being a fan. I've never seen a woman louder at a game than my grandmother. I think it's the lawyer in her.
With me, I buy as I can go with one of my best friend who played for the Lady Islanders. We've kept track and noticed we've only missed 6 home games the entire season so far. As well, sometimes I miss a game on TV, we have lives to do haha, but not usually, if anything I'll catch a game late into the first period, but if there's a game, no one disturbs me as it's all my and my TV. At school we don't have MSG, but luckily they have the website to stream the game off so I can still watch at school!
What was the impact of Tavares' departure on you?
His departure was hard on us fans. He was the man who brought us the second round of the playoffs and said how much he loved Long Island. As an Islanders fans, the past 20+ years have been rough and it was just nice to have a franchise player bring some form of success. What's more, lied and screwed the Islanders over. Because he left via free agency we lost the chance to trade him. We could have gained assets to better the team for the future. Something we just never expected from him.
Have you ever met Taveres?
"I never met him in person. I had a chance to at a signing but his line would've taken 3 hours. Obviously, on the team, he meant a lot. It was painful when he left. He was our captain. Also, our leader. As a result, he brought us to our first second round of playoffs in 23 years. His leaving was really tough. What made it tougher was putting together the clues we pushed aside. He never intended to sign back here in the first place.
If you knew the Islanders would be in playoff contention, would you have felt different about Tavares' leaving the team?
If I had the power to see the future and where we are now in the standings without him… it's hard because I would and wouldn't care. I think it's hard because you see how much success we've had without him, but he's still an amazing player and it'd be cool to see how far this team could go with him. Yet, maybe we've gotten this far because he left. Again, the mind set has shifted. As much as I'm content as an Islanders Fan now with my team, what hurts most about him leaving is his lies and deceit. If he had been open and honest about his process of wanting to leave we'd still respect his
name here.
Finally, do you follow the Maple Leafs and/or check in on how John Tavares is doing? If so, how often?
To be honest, I don't really check out the Leafs that much. They're not in our division and really don't conflict with Islanders playoff battle that much. If I do check on them, it's because they have a game that night or they're a part of my hat trick challenge. I don't go out of my way to stalk John. All news I really hear about him is through podcasts or NHL news.
---
The Verdict
In conclusion, John Tavares was with the Islanders for Kimmy's teenage years and she saw him as the face of the sport organization. However, the Islanders have found immediate success under new management and coaching. They've embraced a new "team-first" identity in the post-Tavares era. But his leaving the Island still stings. Fan loyalty is intense throughout all sport and impacts everyone in different ways. Kimmy Moisa is an example of that.
YOU make the call