Understanding the difference between revenue and expenses is relatively easy. But thinking about revenues and expenses in terms of managing sport organizations is a bit tricky. Hoping for examples of revenues and expenses in sport? We're going to help you out. We'll break revenues and expenses down, giving you examples from the most common types of sport organizations.
Not sure why learning about finance is key to a successful career in the sport industry? We tell you why in this piece.
Have you ever wondered about how major professional teams are able to pay players millions of dollars to sign a contract with them? Or how non-profit sport organizations like U Sports, Canadian Olympic Committee (COS) and CAAWS manage to stay afloat? Or even how your local fitness centre makes money. We'll tell you that and more. But first, we need to look at what revenues are in sport.
What is Revenue in Sport?
Revenue is the money that a sport organization brings in as a result of selling products and services.
Think about the amount of money Real Sports Apparel (Toronto Raptors official store) is raking in from NBA Championship gear being bought. In fact, according to the local Toronto and National news media, huge lineups are formed outside of stores across the city for a chance to purchase it.
CTV News reported that the NBAStore.com, the league's official shop, set a record for (day-after the Championship win) sales. Whether it was a championship-themed shirt, shorts, bobblehead, jersey, or hoodie, fans wanted their hands on it.
The hottest item according to those many reports is the Raptors New Era Men's 2019 NBA Champs 920 adjustable hat.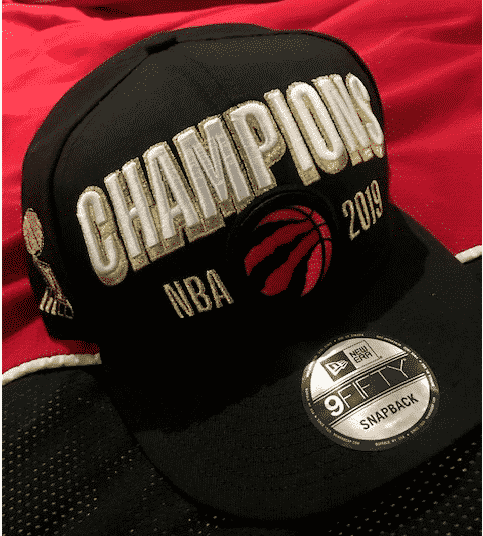 Customers must pay $42 Canadian for it, not including tax. So let's say the shop sells 2,500 of them and each is purchased.
Take 2,500 items x $42
=$105,000
This $105,000 in revenue. It's the money coming in as a result of selling the hats.
That's just one example of revenue in sport. But there are many more examples of revenue in sport. Revenue varies a lot from sport organization to sport organization. The way money comes in depends on what the sport organization does. So in order to understand revenue better, let's look at examples from a few types of sport organizations.
In this article, we'll always give you examples of revenue and expenses in sport. And we're going to categorize the industry into three categories so you can see examples of revenue and costs from a vast range of sport organizations. We've colour coded the categories to make things easy for you.
Non-Profit

Government Sport

Commercial Sport
Let's begin by taking a look at some examples of typical revenues in non-profit sport organizations.
Revenue in Non-Profit Sport Organizations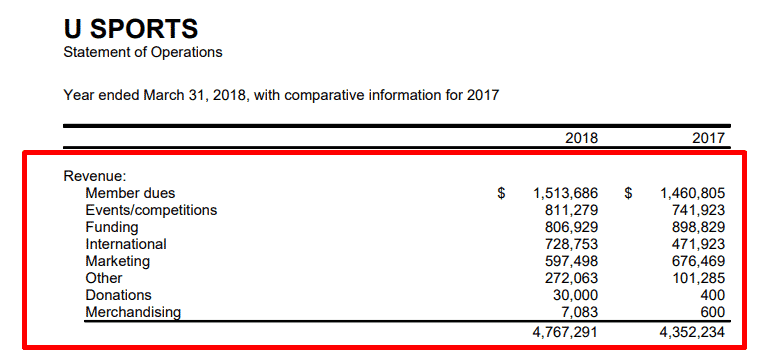 Here's a list of 8 revenue streams identified by the Canadian national sport governing body of university sport, called U Sports. In this example from their annual report, they show 8 places where their money comes from. Let's discuss a few of them.
a. Member Dues
In 2018, U Sports brought in $1,513,686 from member dues. But where does all of this money come from? Well, to be a part of U Sports, members must pay an initial fee of $50,000 once they have joined. After this, they must periodically pay a fee, likely annually, to maintain their membership. This money that U Sports receives from its members is revenue and is where U Sports brings in the most money.
b. Events & Competitions
Another source of revenue comes from events and competition. Let's look at one example of an event from U Sports and where their revenue comes from.
Every year, U Sports holds U SPORTS University Athletics Tradeshow, an event designed to assist key decision-makers from Canadian University Athletic Departments in finding products and services to ultimately help their students and the community. So how does this event bring in money? A lot of the money they bring in comes from sponsors, like lunch sponsors and their morning workout sponsor. They also bring in money by charging fees to have an exhibitor booth. If you go to their site, you can see specific prices for these. These are just a few of the ways that U Sports generates revenue.
c. Funding
U Sports is funded by several organizations. One source of funding for U Sports comes from Canadian Heritage, a department of the federal government. The money that Canadian Heritage provides is how U Sports funds its programs and is classified as revenue.
d. Donations
In 2018, U Sports received $30,000 in donations. There are several ways in which U Sports receives donations, such as through U Sports universities that offer programs where parents, alumni, and corporations can donate to specific funds for U Sports. Since U Sport is receiving this money, this is considered revenue.
Revenue in Government Sport
The main source of revenue for government sport is obvious. Taxes! Tax revenue for sport applies to federal, provincial and municipal levels of government in Canada. But where do those taxes come from? How much money does each sport organization get from it?
Look no further than the government's website. There you will find the annual budget where it should be laid out. Then, look for the division/department that takes care of sport.
Let's take the Federal government for example. Their budget for 2017-18 is here, and their division, Sport Canada that takes care of sport, Sport Canada, is here.
The government's budget should show how much money is allocated towards sport. The government has invested $47.5 million over the course of five years to help expand sport. It is also set to invest $30 million to help promote girls' and women's participation in sport.
The money the government uses to give to sport may be given through more than just taxes. It could also be the result of special funding. For instance, QUEST FOR GOLD…
"The Quest for Gold Program was established to provide additional support to athletes from Ontario and to increase the performance and number of Ontario athletes competing at the highest national and international levels, thereby contributing to the improved performance of Canada at international competitions."

From the Ministry of Tourism, Culture and Sport in Ontario's website

Each year, the Quest for Gold invests $9.76 million into high performance amateur sport in Ontario. The program's website lists some of its objectives, including to encourage athletes to remain in Ontario and to enhance training and competitive opportunities available to athletes. It does so through two different channels: direct financial assistance to athletes and enhanced coaching and training activities. The first channel provides assistance to help offset living, training, and competition costs, and the latter provides assistance to help provide athletes with better access to high performance qualified coaches.
Revenue in Commercial Sport
Giving you one example of revenues in this sector of the sport industry is a hard task. That's because there are so many types of sport organizations to consider under this category. There's sports agencies, pro sports teams, private camps, sporting goods, and more. We kind of already gave you an example of revenue in sporting goods and pro teams with merchandising. We're talking about the example of revenue in sport we just gave re: Raptors hat.
So let's go with an example of revenue in commercial sport relating to sports agencies.
Let's look at Creative Artists Agency, a sports agency that has repeatedly topped the list on Forbes' Most Valuable Sports Agencies. In 2017, its total revenue was $8.5 billion. Although they represent people in fields besides sport, such as in the film, television, and music industries, their sport division is quite successful. So where does all of this revenue come from?
Sports agencies charge a fee or commission to all of their clients based on the money that they make. In return, they help negotiate deals for the clients. The fees and commission that they charge their clients is their revenue. So, the $8.5 billion that Creative Artists Agency earned resulted from their sports agencies helping to negotiate and secure contracts and deals for their clients and is how this company brings in its money.
Here are some other examples of revenues in commercial sport:
High School Athletic Program
Pro Sports Team
1. Participation fees
2. Donations
3. Concession revenue
4. Attendance revenue
1. Ticket sales
2. Broadcasting rights
3. Merchandising
Health Club
Personal Training
1. Membership fees
2. Health food sales
1. Membership packages
2. 1-on-1 training revenue
3. Online ad revenue
What are expenses in sport?
The amount of money a sport organization has to pay to be able to sell the products and/or services they offer is considered expenses. Expenses in sport are also known as costs.
Let's go back to our example of the ever-so-popular Raptors New Era Men's 2019 NBA Champs 920 adjustable hat. In order to bring it to the shop, Real Sports Apparel had to pay to have the hat land on shelves for sale. So much went into getting the hat into the store, right? Indeed! Each one of those processes cost money. The total of them all equals the expenses for unsold inventory before it is bought by customers. The fancy term for all the costs associated with bringing each hat into the shop is called the costs of goods sold. A perfect definition of Costs of Goods Sold is any direct cost related to the production of goods that are sold or the cost of the inventory you acquire to sell to consumers.
Possible expenses related to Real Sports Apparel for this highly coveted sports hat include inventory purchases, including any discounts and allowances and shipping. Lucky for Real Sports Apparel, they don't have to worry about the costs of manufactured goods sold since that's something that New Era deals with. That's one of the biggest benefits of using a third party to deal with getting your merchandise inventory made.
Back to our example of expenses related to the sports hat
So let's assume that it cost Real Sports Apparel $15 for each hat bought from New Era when all discounts for bulk order are considered. That's the inventory purchase.
And let's assume shipping was 1 cent ($25 total) to get them from their manufacturer to the shop. That's the shipping cost.
Therefore, the expense incurred by Real Sports Apparel to bring the hats to the shop are $15.01 each. In total, ($15.01 each multiplied by 2,500 hats), the hats cost Real Sports Apparel $37,525.
So that's one expense! But there are many more. What about the wages of those working in the store? How about the security that has to contain the crazy lineups to buy them? Or what about the electricity needed to turn the lights on in the store so that shoppers can see what they are buying? Oh, and how can we forget the costs associated with the credit card machines that are hard at work in the sports store?
Holy moly! Indeed, there are a lot of expenses to consider when running a sports apparel store. But that's merely one example of expenses in sport. It doesn't account for the fact that merchandise is just one part of a much larger industry. So let's look at a few examples of expenses from a few other common types of sport organizations.
Let's begin where we did when we gave examples of revenue in sport, with non-profit sport organizations.
Expenses in Non-Profit Sport

Let's look at four examples of expenses related to running U Sports, the same non-profit sport organization we used in our revenue example.
a. Payroll
Coming in at $1,745,633 in 2018, U Sports spends the most money on its employees. That's the total amount of money spent on hiring employees that help run this sport organization. The total of expenses is the amount that is paid out for areas of necessity for a sport organization. And without them, according to the sport organizations that pay them, they could not provide the services they intend to offer.










Above are 14 positions in which U Sports has and are included in the aforementioned total.
b. Travel
In 2018, U Sports spent $1,055,314 on travel expenses, which makes it the second most expensive portion of their budget. All costs incurred for travel are categorized as expenses. So, if a U Sports employee has to travel on work business, U Sports would pay for their hotel, transportation, and any other related necessities. These costs are considered expenses.
c. Administration
If you look at U Sports' annual financial report, you can see that they spent $605,241 on administration in 2018. A great definition of administrative expenses is "administrative expenses are non-technical charges necessary for the basic operation of an entity." So what exactly does this include? Administrative expenses can include things like rent, insurance, and utilities. It can also include wages and benefits to particular types of employees, like in the accounting department.
d. Merchandising
At the bottom of U Sports' expenses list comes merchandising. The grand total of merchandising expenses in 2018 came to $69,627. So what exactly do merchandising expenses include? Merchandising expenses include any costs that may have been incurred to help promote sales and to promote their name, such as advertisements.
Expenses in Government Sport
Government sport also has a lot of expenses! Earlier, we talked about the revenue that the government brings in, which is then used to help fund programs that provide financial assistance to athletes, coaches, and sport programs. When the government spends this money to provide these programs, it's now called an expense. This is just one example of expenses in government sport. Below, you can see graphs showing federal government spending on sport and the different avenues through which it spends money.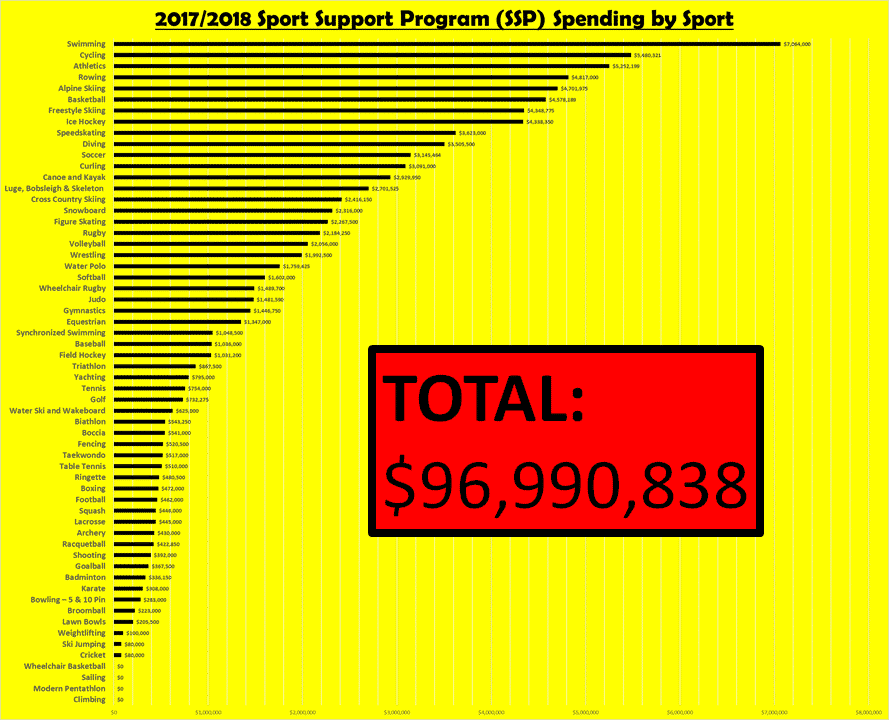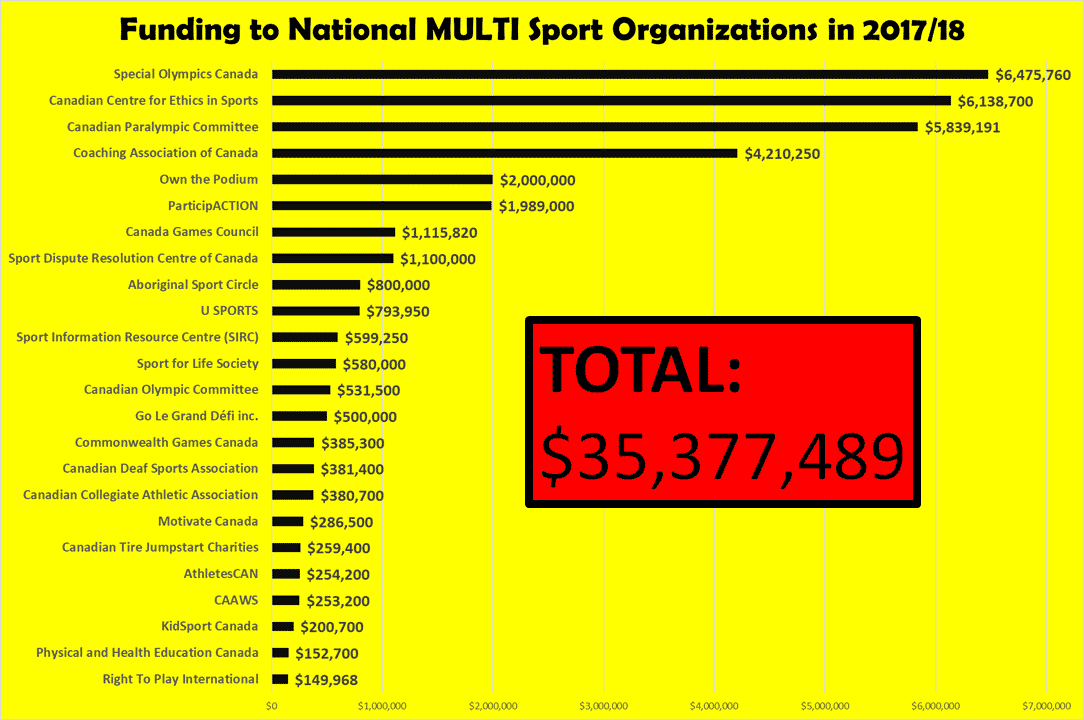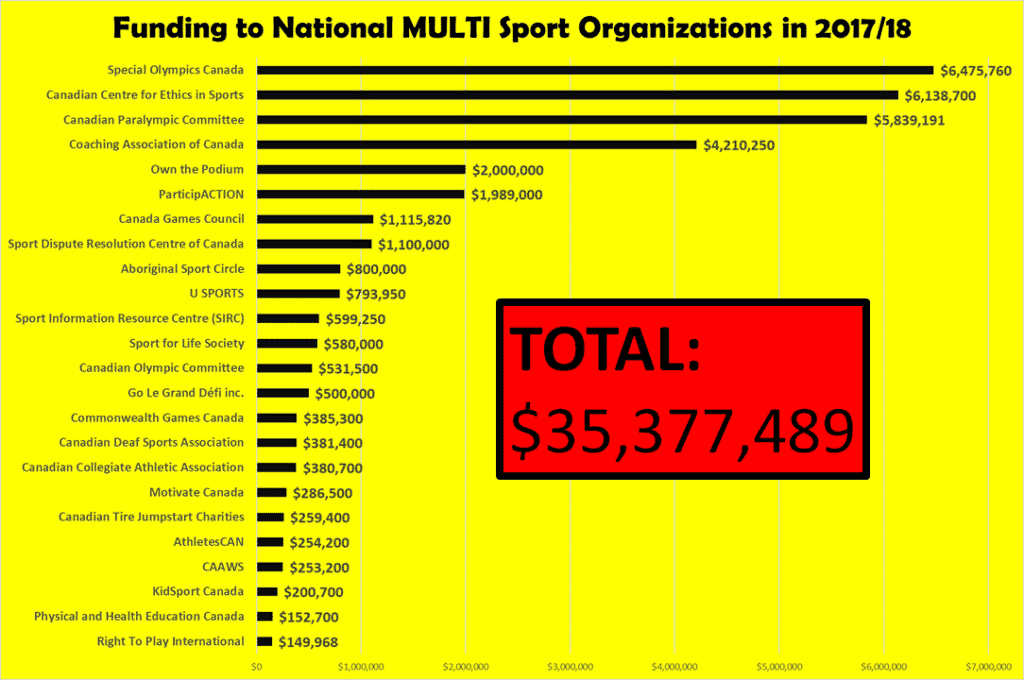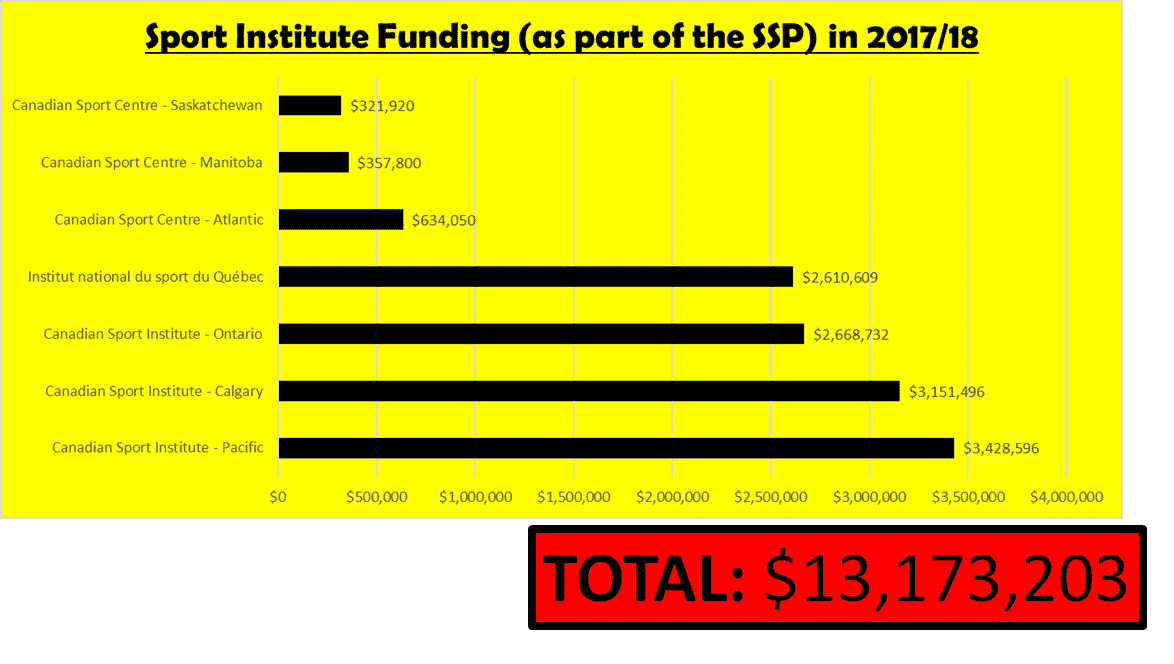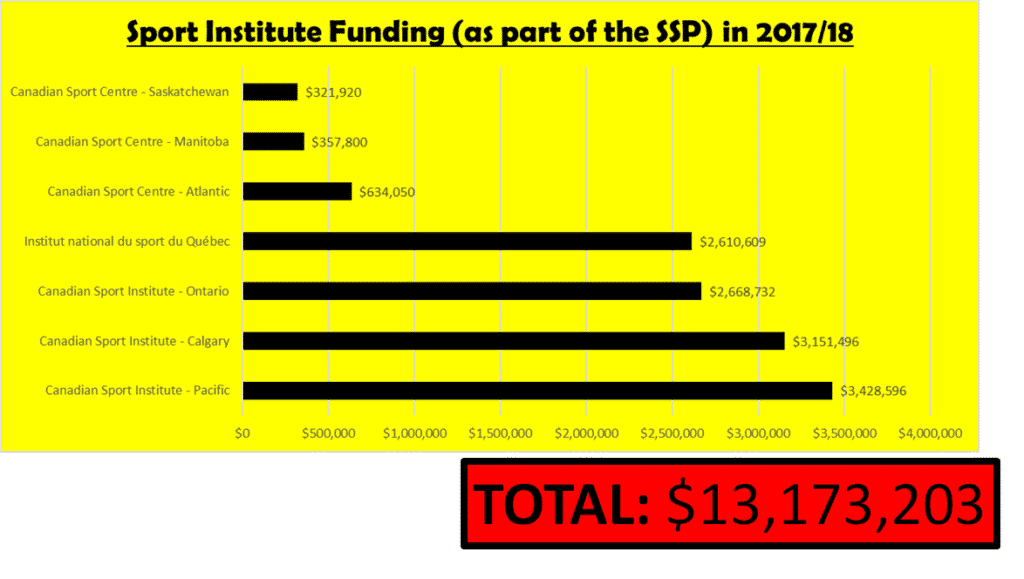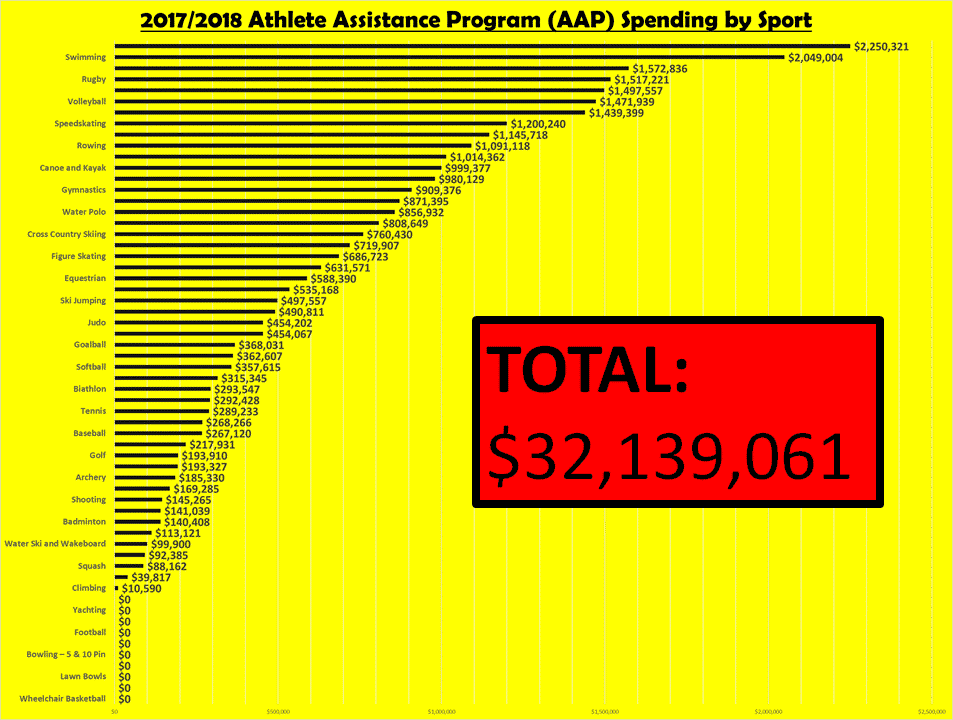 Expenses in Commercial Sport
The commercial sport industry has a lot that they have to spend money on! Let's use the Saints as an example. They have to pay for their players' contracts, which is a lot of money! In 2018, the Saints and their top quarterback, Drew Brees, signed a two-year contract for $50 million (USD). That is an expense (and a hefty one at that!). They also have to pay their coaches, trainers, and other personnel who help keep the team going. Other costs include transportation, uniforms, and equipment. All of these costs are expenses, but there are plenty of others that we could spend hours talking about.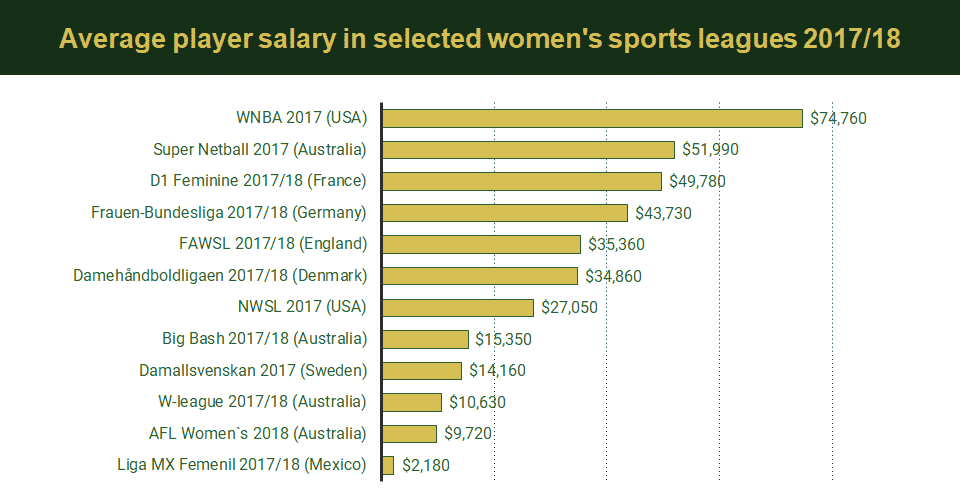 Above, you can see the average salary for women in sports for 2017 and 2018. The WNBA (USA) pays their female athletes the most, coming in at $74,760. Canada doesn't even make the list!
| | |
| --- | --- |
| League | 2017/18 Average Salary |
| NBA | $7,150,000 |
| MLB | $4,470,000 |
| IPL | $3,900,000 |
| EPL | $3,440,000 |
| NHL | $3,110,000 |
| NFL | $2,700,000 |
| La Liga | $2,180,000 |
| Serie A | $1,720,000 |
| Bundesliga | $1,630,000 |
| Ligue 1 | $1,230,000 |
| CSL | $1,020,000 |
| NPB | $850,000 |
| MLS | $330,000 |
| AFL | $230,000 |
| J-League | $220,000 |
| SPFL | $190,000 |
| CFL | $90,000 |
High School Athletic Program
Pro Sports Team
1. Uniform and team equipment costs
2. Travel and lodging costs
3. Insurance costs
4. Umpire Costs
5. Advertising costs
1. Ticket sales
2. Broadcasting rights
3. Merchandising
Health Club
Personal Training
1. Rent expense
2. Equipment lease expense
3. Insurance expense
4. Advertising expense
5. Professionals (legal, accounting)
6. Maintenance and repairs expense
1. Office supplies
2. Insurance
3. Travel costs
We break down types and examples of fixed expenses in sport further in this article.
In conclusion, the important piece of information to remember is that income and expenses are intertwined and that the success of any team or organization starts with the finances. The Raptors may be increasing ticket prices, but the income they will have from this series, win or lose, will allow them to move onto bigger and better things. The saying that "money talks" certainly is true when talking about the impact of sport business.