Many people think Willie O'Ree was the first Black NHL player. While he is the first Black hockey player to play an NHL game, and deserves all the celebration he receives, he was not the first to sign an NHL contract. That title goes to the great Art Dorrington.
Who Is Art Dorrington?
Born and raised in Truro, Nova Scotia, Art Dorrington had a love for hockey ever since he laced up his skates for the first time back when he was 3 years old.
He continued towards his dream of one day being able to play professional hockey and led his local hockey team, the Truro Bearcats, to the Nova Scotia championship in 1946.
The First Black Professional Hockey Player
In 1950, the New York Rangers noticed Art Dorrington's hockey talent. They made him an offer that would change his life, and change professional hockey for the better.
This officially made him the first Black athlete to sign an NHL contract.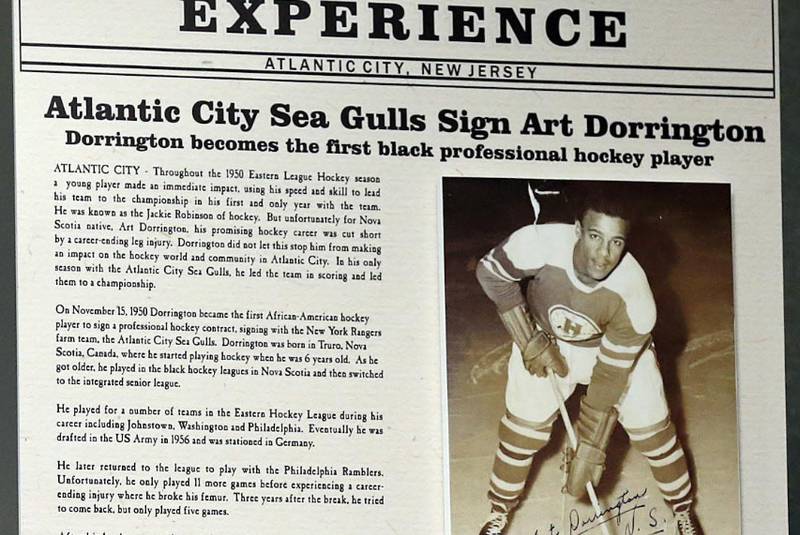 Being a professional athlete required Art to travel all throughout America to play, which brought on more barriers due to segregation in the country, that wouldn't be deemed unconstitutional until 1964.
His teammates were supportive of him and went as far as roughing up hotel rooms when the hotel owners didn't treat Art with the decency he deserved.
Throughout his career, Art played for 6 different teams, including the Atlantic City Sea Gulls, New Haven Tomahawks, Washington Lions, Boston Olympics, Johnstown Jets and Philadelphia Ramblers.
After his time with the Jets, Art served in the US military for 22 months in Germany.
When he returned for the 1957-58 season, he headed to the Ramblers where he suffered a career-ending injury.
Art Dorrington was a strong-skating forward with a deadly accurate shot who scored 320 points (163 goals, 157 assists) in 345 games in the Eastern Hockey League, Eastern Amateur Hockey League and International Hockey League. He led the EHL in goals in 1954-55 with 33 in 49 games for Washington.

NHL.com
Atlantic City made the biggest impact on Art. He ended up meeting his wife of 54 years there, Dorothie, and it's where he ultimately decided to settle down.
But maybe, more importantly, Art made a big impact on the city with his many community initiates and honours.
Although Art Dorrington didn't get the chance to play a game in the NHL, many consider him the "Jackie Robinson" of hockey, as he broke down many barriers for other Black hockey players to come.
8 years after Art signed the contract with the New York Rangers, Willie O'Ree signed with the Boston Bruins and became the first Black hockey player to play in the NHL.
"I look at it like this: if God meant for me to get in the NHL, then it would have happened…maybe God meant for me to work with kids and try to help them become good citizens."

Art Dorrington – The Press of Atlantic City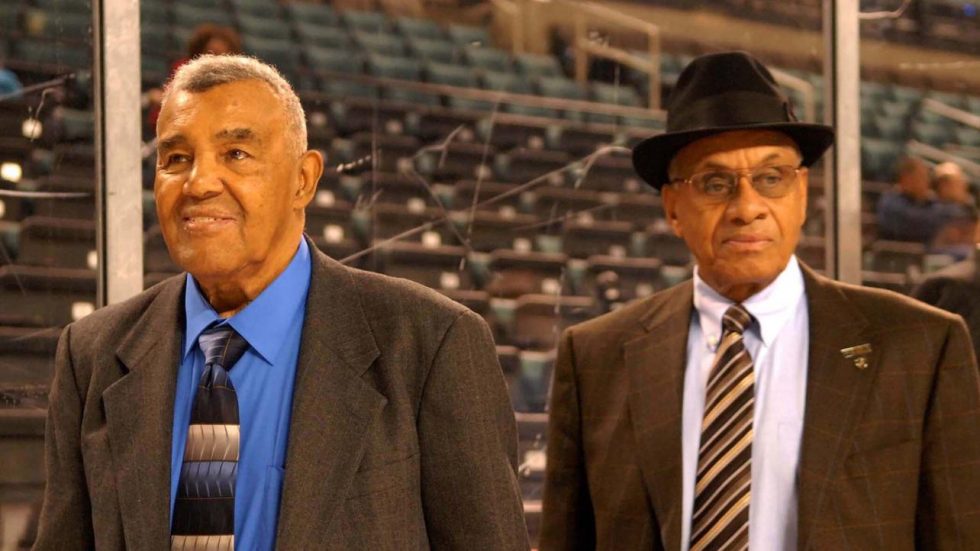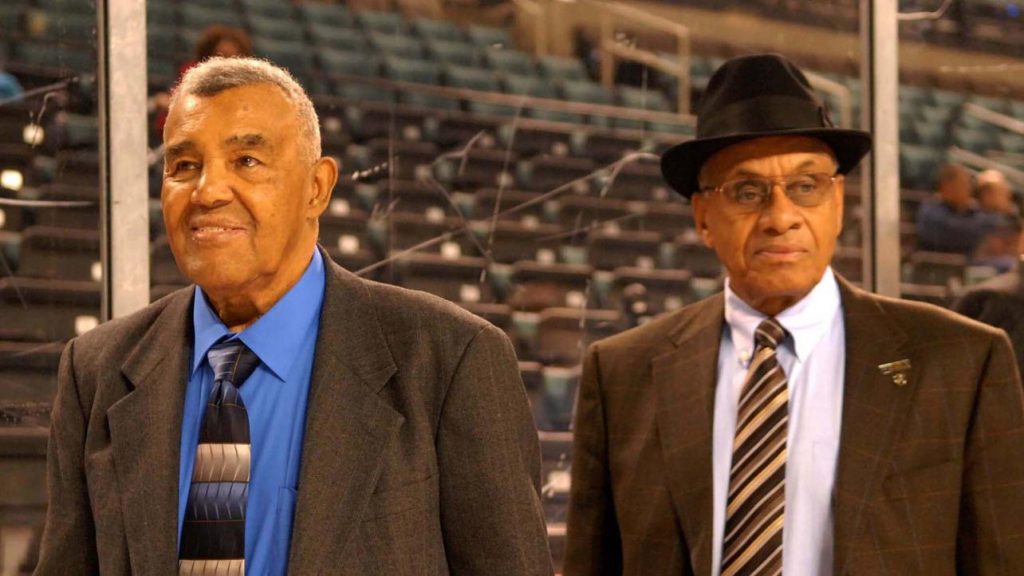 The Nova Scotia Sports Hall of Fame and the Atlantic City Hall of Fame have honoured Dorrington by including him in both exhibits.
The Impact Of Art
Art has helped pave the way for Black athletes and his legacy continues on as we see the push towards more diversity and equality in the sport of hockey.
As of 2020, there were less than 50 players of colour in the NHL, out of the 700 total players.
Certainly, there's still much more work to be done and progress to be made, but having players like Dorrington and O'Ree to look up and have as representation, is something that will always have a great impact.
In my personal opinion, the best way we can honour Art is by continuing the conversation on equality in hockey, condemning racism where ever we see it, and actively learning about and acknowledging Black history.
Atlantic City Legend
A hockey rink was named after Art in honour of all that he's done for the community.
In 2015, the Atlantic City mayor announced March 15 as Art Dorrington Day.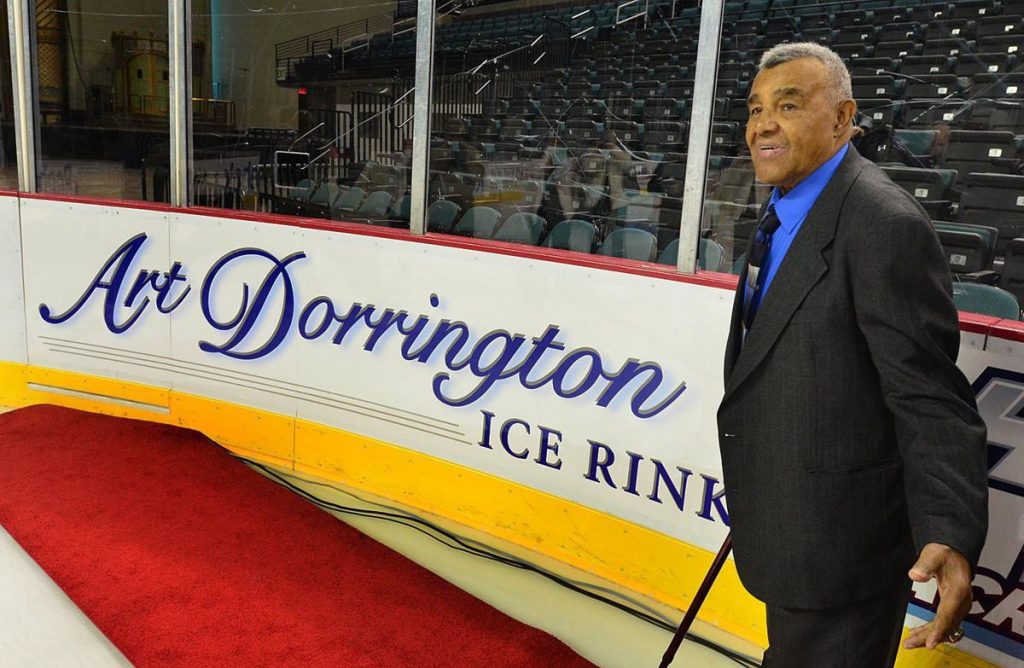 The Art Dorrington Foundation
In 1997, Art and Dorothie founded the Art Dorrington Ice Hockey Foundation. This non-profit organization gives children from low-income families the opportunity to play hockey and learn-life skills.
On The Ice, Off The Streets
Art's Moto
The kids spend equal time playing as they do learning in the program. One hour on the ice, one in the classroom. The program has served close to 1,000 youth.
The NHL backed the foundation as they pushed their "Hockey is for Everyone" campaign.
"I was working at the rink on the Boardwalk and I didn't see any Black kids. I asked why and was told the equipment was too expensive. I was invited to a program, Ice Hockey in Harlem, and decided if they get Black kids on the ice in Harlem, I can do it in Atlantic City."

Art Dorrington's Motivation Behind Starting His Foundation – The Atlantic City Weekly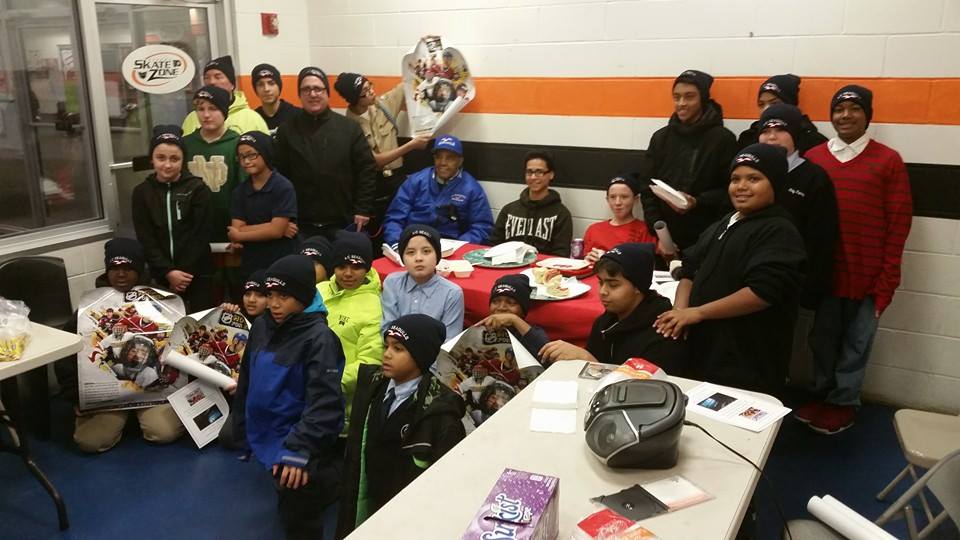 Final Thoughts
Art Dorrington; someone every sport enthusiast and specifically every hockey fan should know.
The man who became the first Black hockey player to sign an NHL contract. The man who used sport to better his community. The man who has inspired so many and gives hope for a better future.
"It's important that the name Dorrington, a Black man who played hockey, is out there because there are so many people that don't know that Black people play hockey and that Black people have played hockey since the beginning."

Judah Dorrington, Art's Daughter
Art Dorrington has not only impacted hockey but has influenced everyone around him. Undoubtedly, Art Dorrington grew the game of hockey. He gave youth who may have never had the chance to play a stepping stone.
Being the first Black player to sign an NHL contract is a historic honour. Community is at the core of all sports; which Dorrington recognized early in his career.
Hockey seems to have a promising future, thanks to Art and others alike. (Willie O,Ree, Herbert Carnegie, Stan Maxwell and John Utendale to name a few).
Current players like Kane, Simmonds, Dumba and others recently started the Hockey Diversity Alliance. They are accelerating the push towards a better hockey culture.
If you would like to get involved, visit The Art Dorrington Foundation, or look for organizations in your community.
In Loving Memory of Art Dorrington
March 13th, 1930 – December 29th, 2017