Florence Schelling, head coach of Switzerland's U18 Women's National Hockey Team, went from being a goaltender in the league to now retiring and coaching girls who are now in the exact same position that she once was! As a huge fan of the Olympics, I have followed Florence's career on Twitter since 2014 when she won her first Olympic Bronze medal. Open the drawer below just to see how amazing Florence Schelling is.
A Snippet Of Florence Schelling's Hockey Career

A former goalie star between her time with Northeastern University, the CWHL and the SDHL and playing for her country, Florence Schelling has achieved a ton in the sport of hockey. Just some (if this list isn't long enough) of those achievements include:

✔️ 4 x Olympian (Torino, Vancouver, Sochi, & Pyeongchang)
✔️ 2 x Olympian (Torino, Vancouver, Sochi, & Pyeongchang).
✔️ 11 x World Championship Participant
✔️ 1st and only woman to ever play in the Swiss Men's National League B.
✔️ Recruited by her national team at age 13
✔️ IIAF World Championships bronze
✔️2014 Sochi Olympics bronze

After retiring from playing hockey in June 2018 at just 29 years old, Florence Schelling became an Assistant Coach for the U18 WNT ?? in August 2018 and in July 2019 was promoted to Head Coach.
I was interested in what she had to say about going from a player herself, and now to a coach of many girls who host admiration for her. Throughout the interview, we see how she quickly uses her skills as an athlete, and transfers them into how she coaches the U18 team! Let's see what she had to say about it: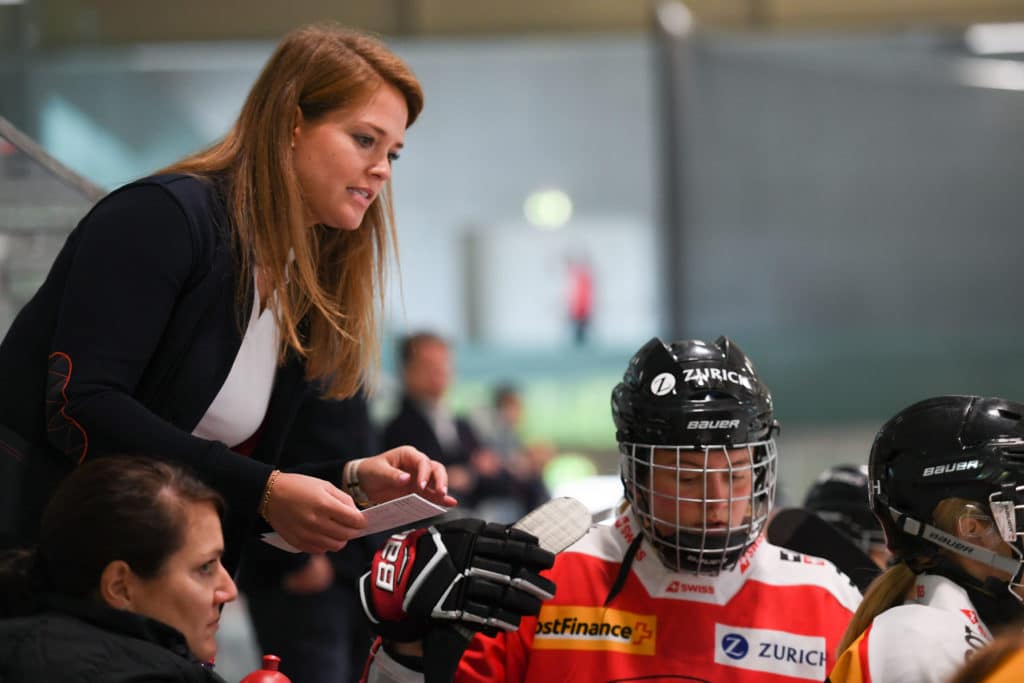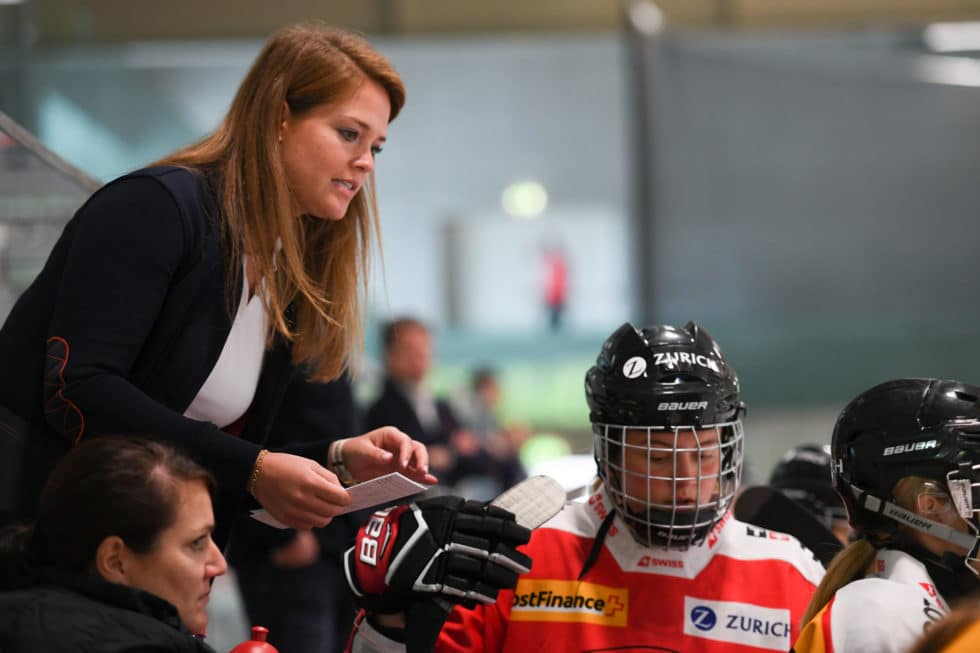 Please note: The interview with Florence Schelling was conducted via a typed conversation. Editing changes were made to make it easier to read while maintaining the voice of the interview.
Tell us about your role within the Swiss Ice Hockey Federation.
I am the head coach of the U18 Women's National Team. The contract between the Swiss Ice Hockey Federation and me is a mandate contract, so my role within Swiss Ice Hockey is rather small.
What does a typical day look like for you?
Currently, we meet every other week and spend a day playing against different U17 boys' teams. So, it's all about making the line-up, preparing for the pre-game meeting and then getting the girls pumped up for the game. The busy time for me will start in December. We're off to Finland for a 4-Nations tournament. A couple of days after that, we'll meet again for pre-camp. Then, we'll head to Slovakia on Christmas for the World Championships which start December 26th.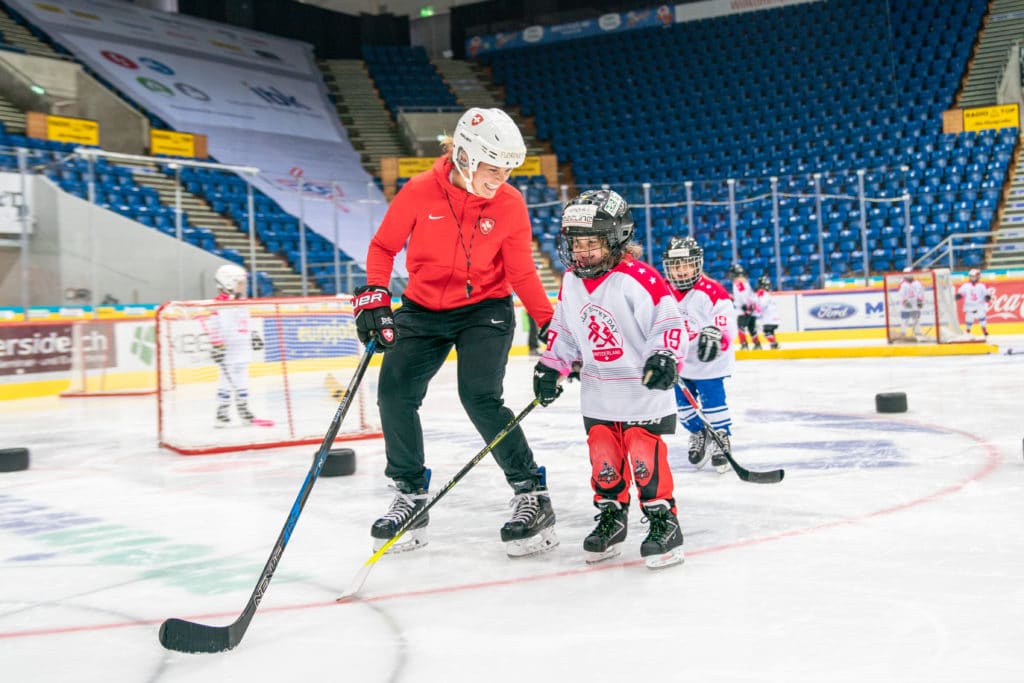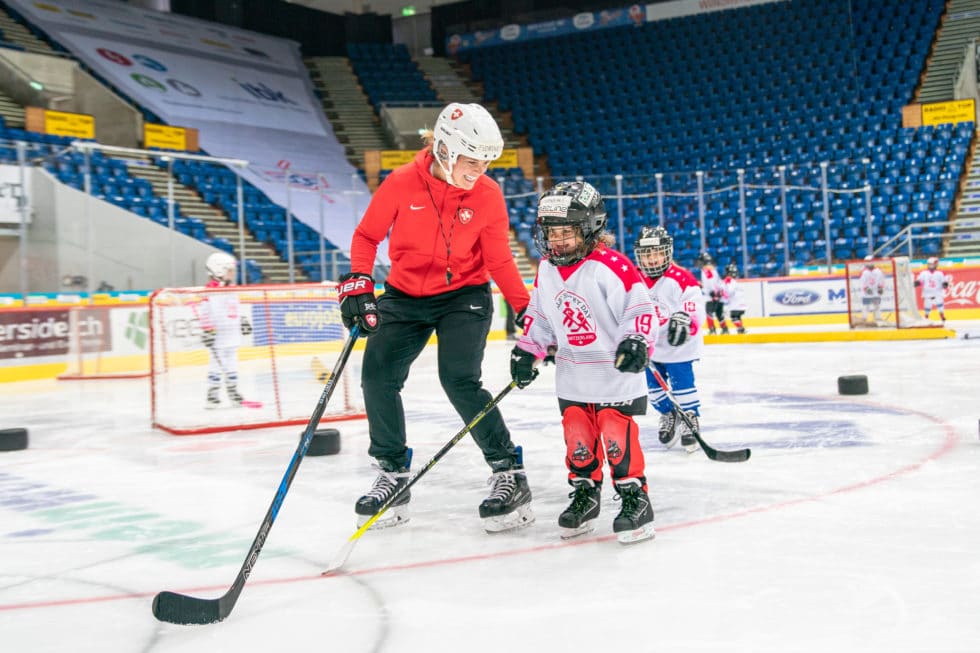 Would you say your path to your current position was quite easy or rather challenging, and can you discuss why?
It was very easy, almost too easy. I retired last year in the summer and was offered the assistant coaching position with the U18 team. A year later and I'm the Head Coach of the very same team. My coaching experience is very limited, but I am doing my best and try to get the best out of the players.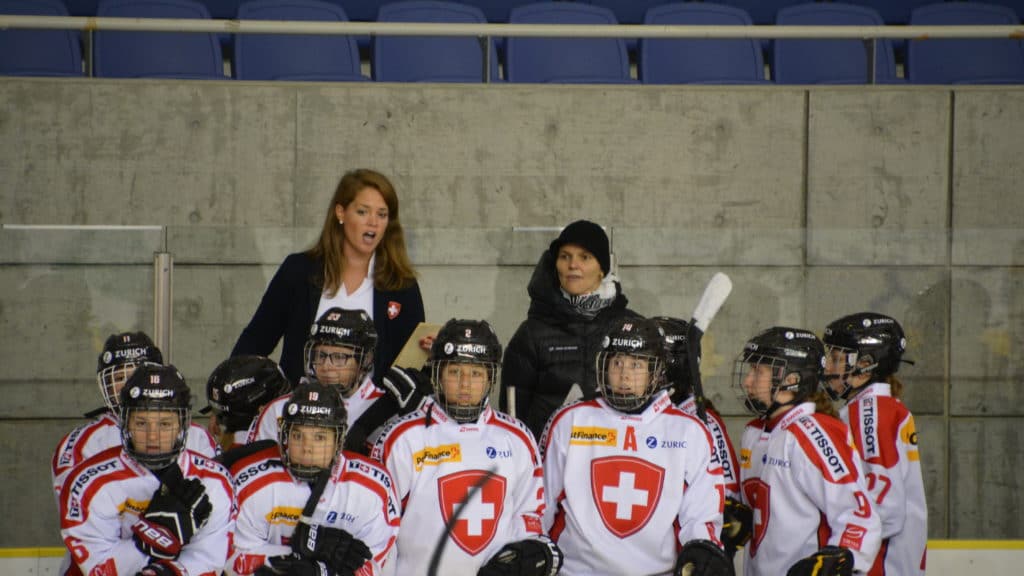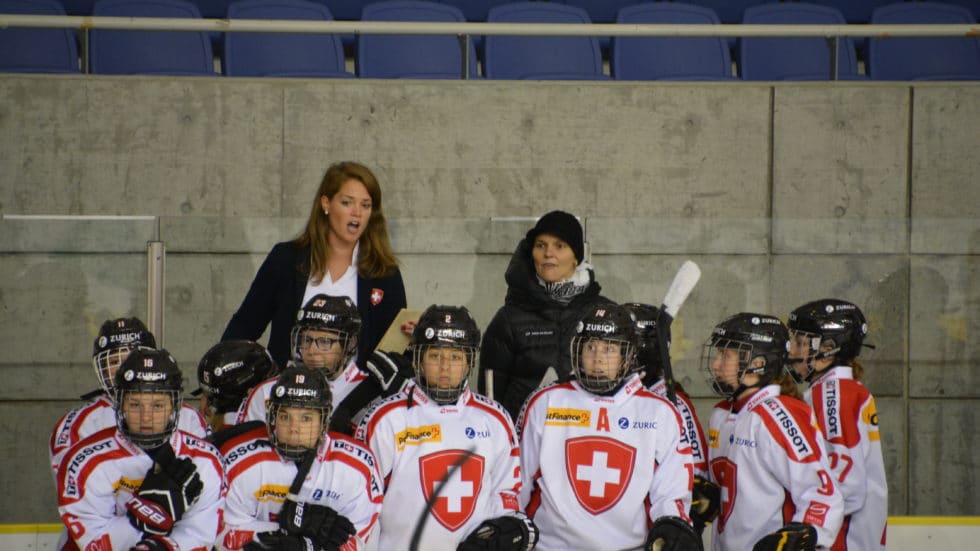 What are the most rewarding and challenging aspects of your role within the Swiss Ice Hockey Federation?
The most rewarding aspect of being the Head Coach of Switzerland's U18 Women's National Hockey Team is that I get to see and be part of the player's development, as hockey players but also their development into adulthood.
The challenge in my current role is having only a mandate contract. I really wish I could spend more time working with the team and help the girls even more than I already am.
What skills were you able to take from being a goaltender in the league to now being the head coach within the same federation?
Since I only retired a year ago, my mindset is still all-in on being an elite athlete. It wasn't too long ago that I was in the exact same situation as the women I am coaching. I faced the same challenges as them and went through a lot of ups and downs.
At the same time, I know what it takes to make it all the way. I'm a players' coach, their individual well-being and development are what's most important to me. I want to pump them up on an emotional level and get their intrinsic motivation going throughout the entire season. I'm confident I can do that.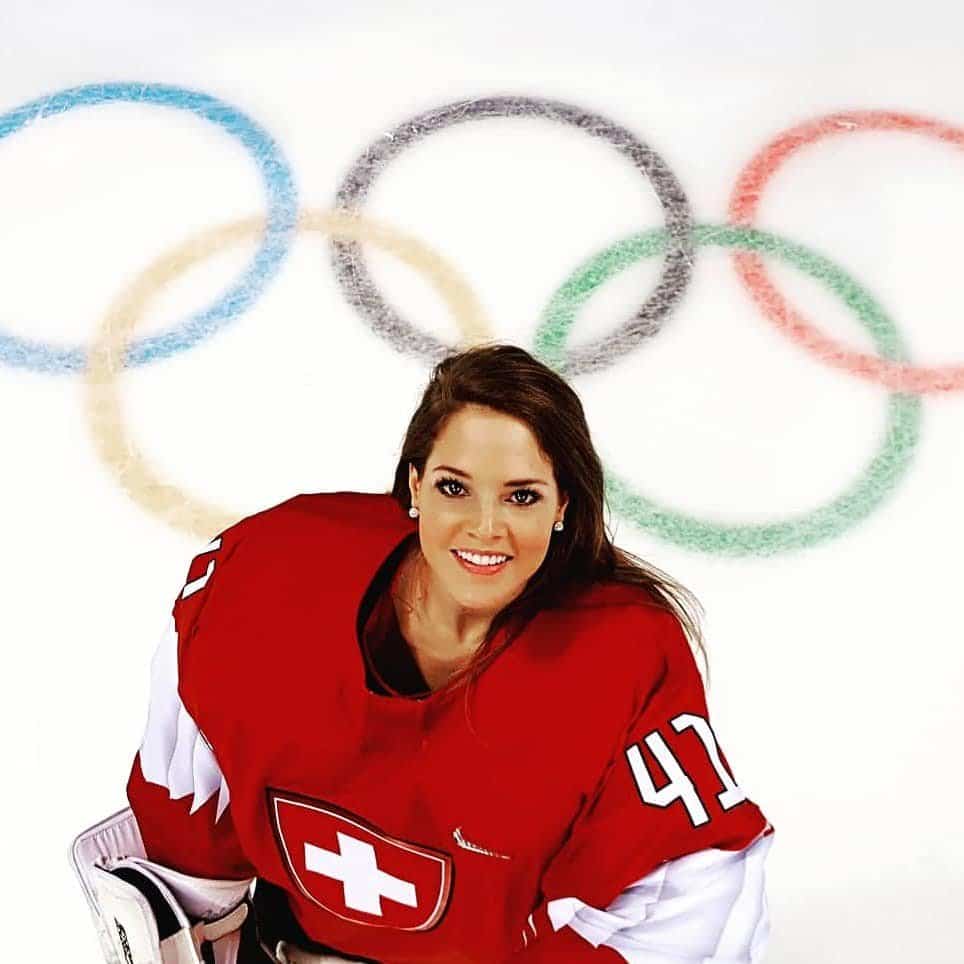 What surprised you the most about starting a career in the sport industry?
My career in the sports industry started when I was 4 years old… I just grew up with it [smiles].
What would you include on a list of your top three biggest accomplishments (or moments) in sport?
1 Olympic Bronze Medallist in 2014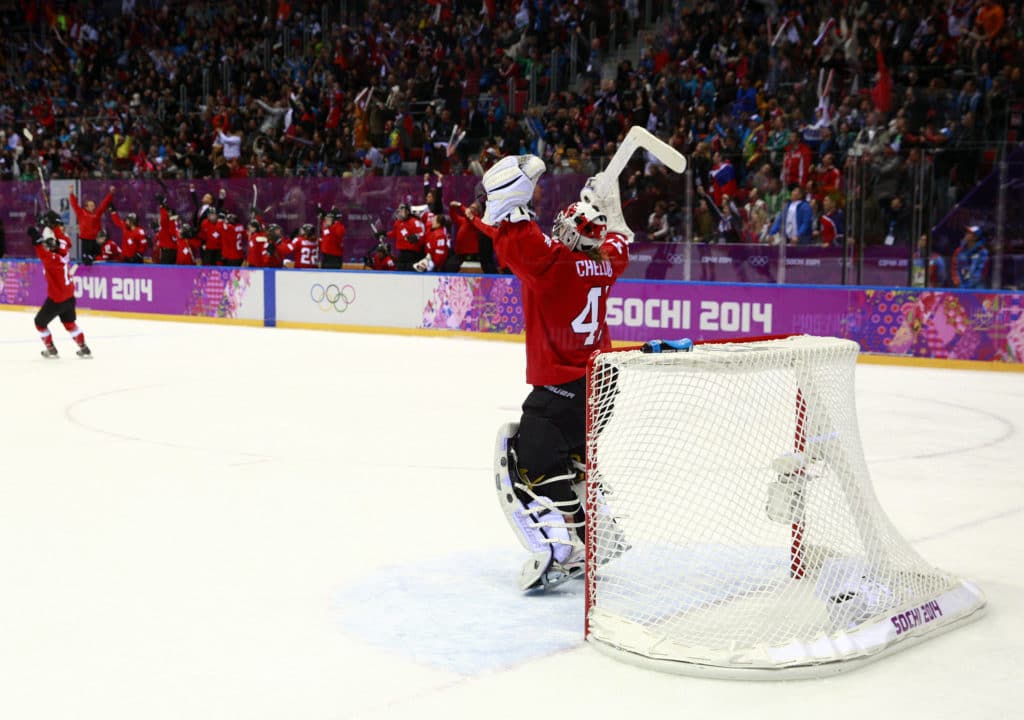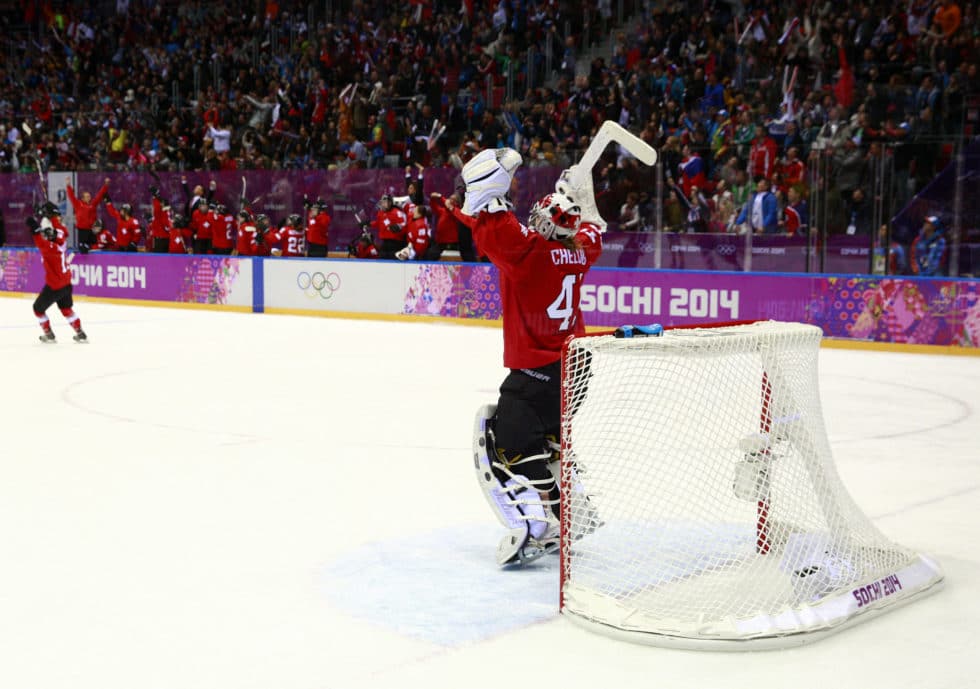 2 Olympic Tournament MVP 2014
3 World Championship Bronze Medal in 2012
Amanda's Final Thoughts
As a final thought, it was a pleasure to have the opportunity to hear from Florence Schelling, an Olympic gold medalist that I have followed throughout her career. Her passion for working with children is shown not only in her role as a coach but also in her willingness to help coach at kids and youth hockey camps throughout the summer months. As she progresses throughout her career as a coach, I am sure that she will continue to inspire children of all ages to work hard, play hard, and continue to pursue their hockey dreams.
---
Florence Schelling
Interview by Amanda Hope
Posted November 12, 2019 in Industry Profiles