Taylor Dean started her education with a desire to one day work for Maple Leafs Sports and Entertainment (MLSE). Dean's interest in working for the Toronto Maple Leafs drove her into studies as she aimed to make it in the sport of hockey. While many young Ontario-natives dream of playing for the Maple Leafs, Dean's interest was to work behind the scenes and to make the game day experience a great one.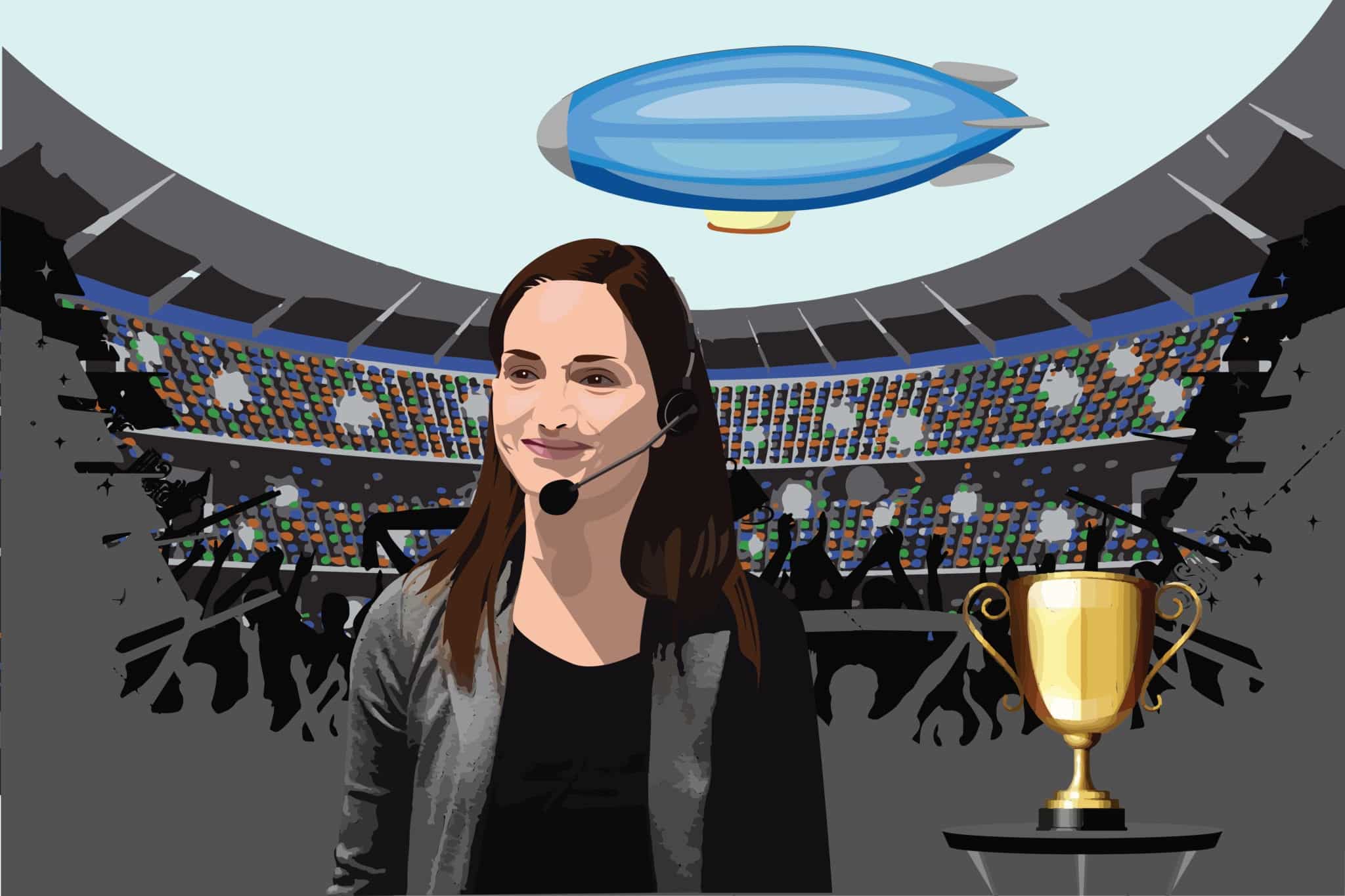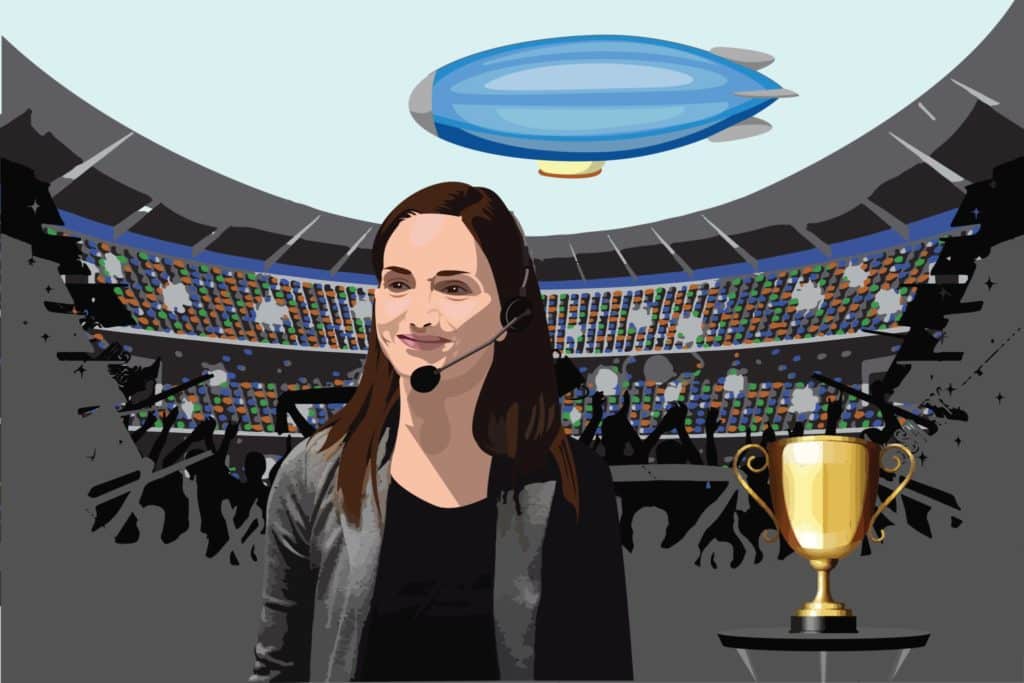 Like many people who go onto work for professional sports teams in non-coaching roles, Dean attended university and took Sport Management courses at Brock University. After graduating from Brock with a Bachelor of Arts degree in Communications with a minor in Sport Management, Dean entered George Brown University in 2009 gain a post-grad qualification.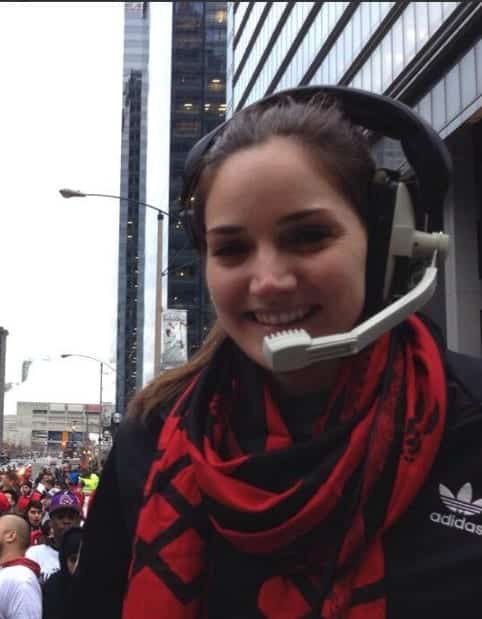 Her interest in George Brown College came thanks to the school's connections to MLSE. She knew the school's ties would give her an opportunity to work for the Toronto Maple Leafs or another of MLSE's sports franchises in the future. Dean achieved a Post Graduate Certificate in Sports and Marketing, and thanks to the hands-on nature of the course, learned areas that other Communications majors may lack due to focusing on more theory-based concepts.
Not only was she able to run events and learn to execute them during her post-graduate course, but Dean went on to work with Tim Hortons national NHL promotions department. The position allowed her to work with Canadian grassroots hockey development as well as oversee commercial shoots with NHL stars such as Sidney Crosby.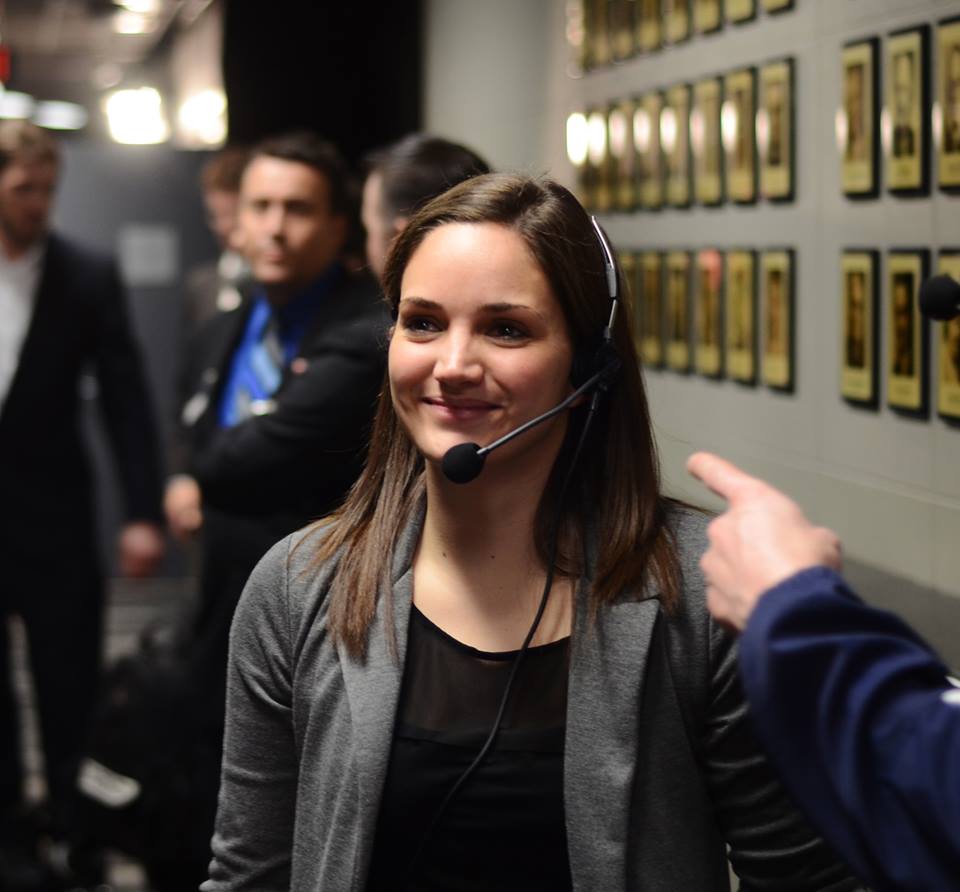 Position with MLSE
Taylor Dean's education and employment with Tim Hortons led to a greater knowledge of Communications, sports, and marketing, and to a position with MLSE. As Dean says, her departure from Tim Hortons was a risky leap. She left a well-paid job with benefits for a position with MLSE that was initially more of a risk than a reward. However, the risk paid off and now, Dean has found success in her role as Toronto Maple Leafs Game Day Operations Manager.
According to Dean, although the Toronto Maple Leafs are her base, she freelances outside of the hockey club. Dean believes it is important to diversify what she does to continue learning and growing in her career. She credits other entertainment sectors outside of ice hockey for teaching her ideas and concepts for running a successful live event.
The Job
Dean didn't walk into a well-paid, secure job when she began working for the Toronto Maple Leafs. In fact, many of the things she did originally were simply to pump up fans or to entertain them during intermissions.
Working as a coordinator and later a floor manager, Dean did not receive a full-time contract when she began at the hockey club. She worked from one short-term contract to the next with deals being for eight or 10 months at a time.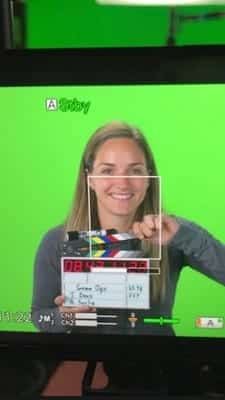 After five years of working for the Toronto Maple Leafs, Dean secured a full-time offer from the hockey club. It was a long path to full-time work, but it was one that was worth it. However, Dean stresses she was in the position to take the journey and work on short-term contracts.
Dean's advice for anyone looking to work in marketing is to not be afraid of short-term contracts. You should treat them like an extended interview and if you do well, the company will either hire you to a new contract or full-time position. A contracted position can lead to bigger and better things down the line.
As a member of the Maple Leafs staff, Dean has been working with the club for 10 seasons and without her, things wouldn't run smoothly on game day. But what does she really do?
What she does…
Taylor Dean has been working as a floor director for six years. The role is similar to that of an orchestra conductor. Everyone has their jobs to do, but without the floor director, people do not know what to do or when to do it. Dean must put everyone in place to complete their jobs when needed.
A live sporting event has multiple elements all working together on game day. A professional hockey game isn't just about the game itself. There are the introductions, national anthems, and other elements occurring before and during a hockey game. It is Dean's job to get the events on at the precise time and to make sure they do not run over. A segment, such as the national anthems, that runs over can cost the Maple Leafs a lot of money. According to Dean, if the puck isn't dropped at the right time on game day, the club is fined $250,000 by the NHL.
The Game Presentation Department has many working parts. It is a large department that tackles a number of areas. From the national anthems to the music played during the game to the videos shown on the big screens, Dean's department is in charge of it all. It can be overwhelming and far more than most people expect when they enter the Game Presentation Department.
Dean says that most NHL teams have seven to eight full-time employees in the Game Presentation Department. The Vegas Golden Knights have 11 which makes it stand out in the league. On the complete opposite end of the Golden Knights are the New York Giants NFL team, who have just one full-time person in the Game Presentation Department. Along with the full-time staff, there are contracted employees that work for the team during the NHL season.
An Inside Look
Recently, Scotiabank Arena gave fans a behind the scenes feature as part of their social media mini-series. Episode 6 was titled Leafs Game Presentation and featured Taylor Dean. See the short 6 minute and 35 second clip in the next section.
Inside Scotiabank Arena – Episode 6: Leafs Game Presentation

Something you may not consider when coming to a @MapleLeafs game is who dreams up the in-game entertainment. On this episode, we're bringing you behind the scenes of the production, music & more! #ScotiaArena pic.twitter.com/wczia9lezK

— Scotiabank Arena (@ScotiabankArena) March 19, 2019
The Ultimate Message
Like many people who have found their calling, Dean stresses that anyone seeking a job in marketing should find one they truly love. If they do, it will never feel like work. Dean has taken her love of sports and turned it into a career. She isn't coaching hockey or working in the scouting department, rather she helps create an unforgettable atmosphere that makes attending a Maple Leafs game even more memorable.
From working on season-long contracts to full-time employment, Dean is proof to young Sport Management students that hard work and determination pays off. Had Dean not taken a chance and left her previous position at Tim Hortons; she may have found herself unhappy in the marketing world. Now, she goes to work every day excited for the next Maple Leafs game.