Genadyne Charr is a Sales Account Executive for MLSE. First and foremost, she is my friend and former basketball teammate. We played college basketball together during the 2016-17 season. Genadyne is one of a kind. She was one of the most inspirational, well-spoken, hard-working, supportive, and positive teammates I had in my college basketball career. Many of my teammates looked up to her as a person for her bubbly personality and academic prowess.
[showmodule id="277368″]
Actually, this is the first part of our GroundbreakHER Story series leading up to the Summer Social event on Tuesday, July 30. For the next several days, we'll feature one of the many co-founders of this great initiative. For our first, I caught up with Genadyne. Not only did we talk about GroundbreakHERs, but we also chatted about her young career in sport.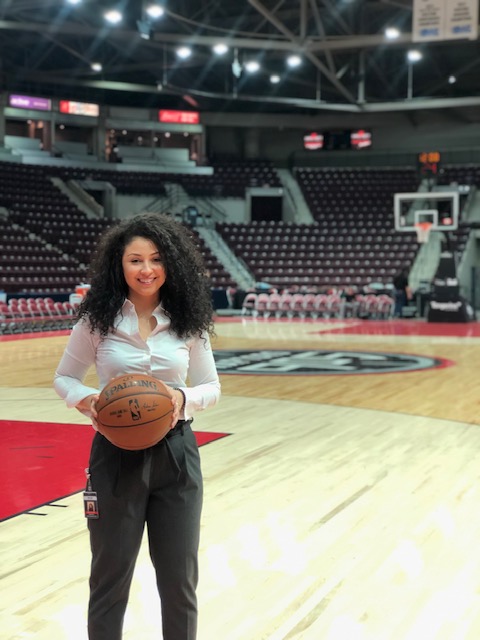 Tell us about your role as Sales Account Executive with MLSE.
My role is to reach out to new faces and places and build the brand. I specifically work in growth for the Raptors 905, which is the NBA G-League affiliate. So, I work with community members in Mississauga specifically and then the GTA to invite new businesses to experience the Raptors 905.
In addition to focusing on business packages, I work with groups. For instance, I work with groups such as youth basketball or special interest groups like skipping rope clubs. Likewise, I may work with anybody who just wants to have a good time at a sporting event.
So, I work through ticket sales, inviting people out and getting them involved in coming out to enjoy sport via group events.
What does a typical day look like for you as an Account Executive with MLSE?
My workday is between 9 AM to 5 PM. That's the time range that works best for reaching out to new clients. When my day begins, about half an hour in the morning is spent deciding who I'm going to be contacting throughout the day.
I try not to plan a week in advance, because sport can tend to be unpredictable. For instance, you don't know what you're actually going to be doing or who you need to talk to until you get to work. So, I keep my focus on the day-to-day.
I'll dedicate my day to day in hour time slots in order to stay focused. I place emphasis on new business but also on people that used to have season tickets or came to games regularly. I'll give them a call and just chat with them about their experience. Part of our discussion is geared towards seeing if there's any way that we could get them out to another game by improving the experience. In sales, this is what you would call a 'warm lead'.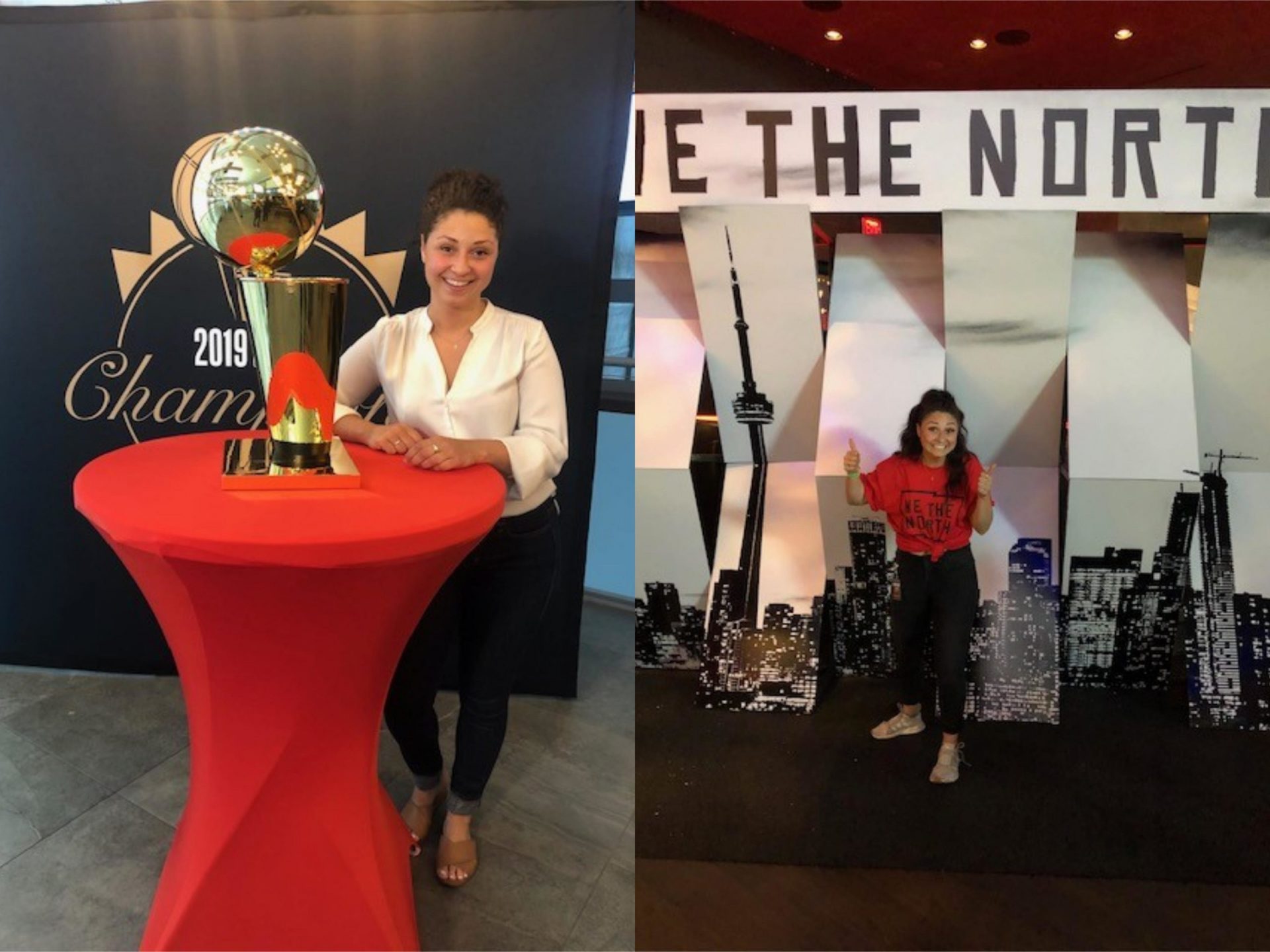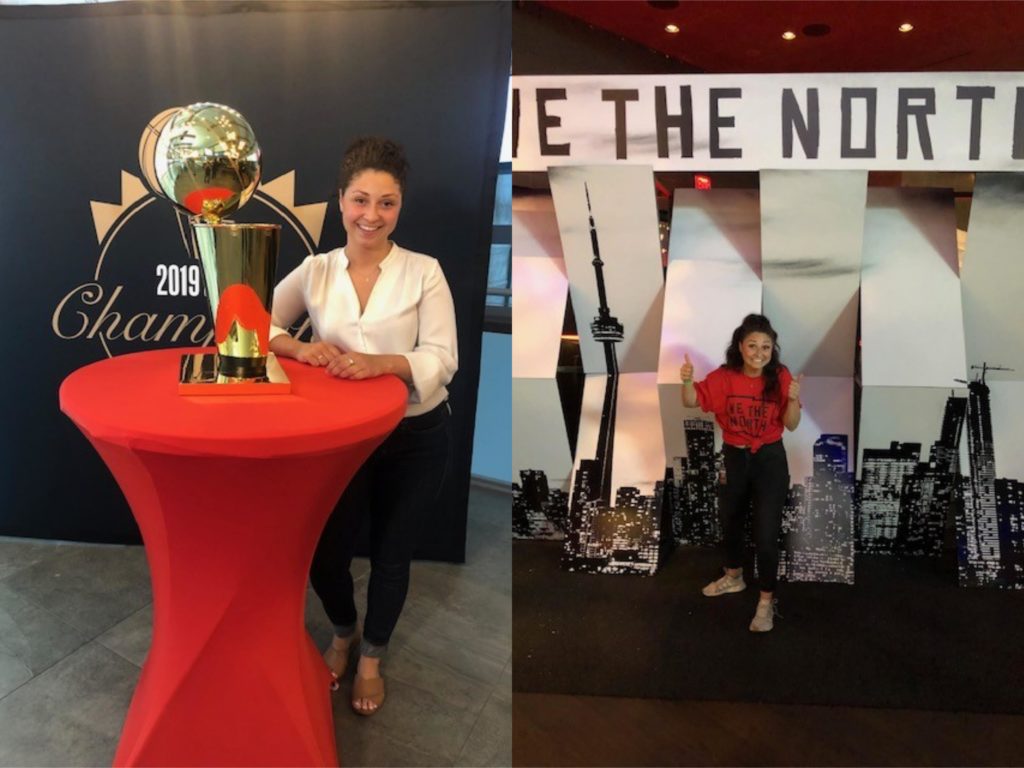 Occasionally, I'll take a little time out of my day to get to know others in the organization. Sometimes it's an individual within MLSE that I don't know too well yet. For example, I may meet with someone in a different department, such as marketing or global partnerships. Other times, I'll just meet with individuals under the sales umbrella for a chat.
And I like to spend time throughout the week getting to know them and just hearing where they're at in their sport career. It really puts the whole organization into perspective. Doing this helps me not to get tunnel-vision into just my aspect of work. I think it's really important to be in touch with the whole organization.
What's the difference between being a Sales Account Executive for MLSE vs. just Argos or Raptors 905?
As an Account Executive of Sales for MLSE, you have the ability to sell all properties. So, when I say properties, I mean all of MLSE's teams including the Raptors, Leafs, TFC, Marlies, Argos, and Raptors 905.
So, my computer system is set up for all 6 teams. This means I'm trained and able to sell for each of them. However, if having that many products you can get really distracted. So when I say that my focus is growth for the Raptors 905, I still have a keen eye on the overall MLSE brand.
When I sit down with my managers as an Account Executive of Sales with MLSE for one-on-ones (as we call them), our conversation has a focus. Generally, I have targets based on the Raptors 905. And in the summer, I have targets based on the Argos. I set myself a goal at the beginning of the year and then I can tell if I'm on track!
How do you handle calling people in sales and express confidence with them?
When people ask me what I do in sales, I usually tell them I open the phone book and call people. It's not that simple, but a large part of the job that is doing that.
It's not easy to do by any means, especially at first. But what really motivates me is invested in a brand and what I am selling. It makes a huge difference!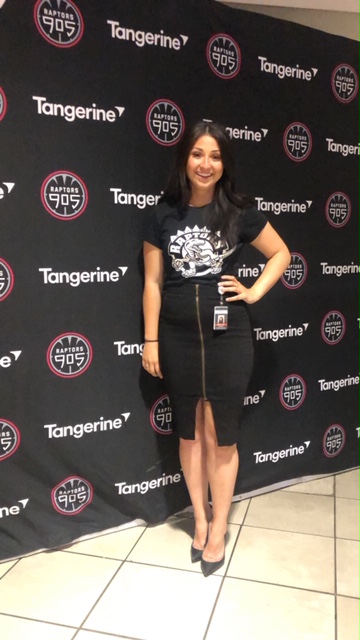 "If I didn't really feel like I had a purpose and that my call didn't matter, I couldn't and wouldn't do it."
Working in sport is being able to sell an experience, and create memories that will last a lifetime.
You get to introduce yourself, talk about a product, grow with them, build a relationship. But then you also get to be at the game with them! So if you picture yourself selling something tangible like a pack of paper, you're happy you've made the sale and you'll likely never get to deal with the customer again. But with sales in sports, when you're picking up the phone, you have a conversation. Some people say they have no idea who the Raptors 905 are. Hearing that gets me so excited because giving them an answer is something I am so passionate about it.
The confidence comes from the fact that even if you get a hundred "no" answers in a day, there's many more that will say "yes."
Tell us how you first became involved with GroundbreakHERs.
I just moved back to Toronto. So when I was in Winnipeg, I kept seeing posts about GroundbreakHERs because I kept in touch with everyone in sales at MLSE.
When I was in Winnipeg, I recreated similar events within the community. Obviously not under the GroundbreakHERs name, but I'd organize events with panels and conversations on what it means to be female in sports. When I moved back to Toronto, I had the opportunity to connect with some of the women on the sales team and join them in being involved with the initiative. They're very accepting to people joining, participating and volunteering. So it was an easy transition.
What does GroundbreakHERs mean to you?
GroundbreakHERs provides an area to express the things that don't always get talked about in sport. There are many female empowerment talks in general around the world. And I think that it's really nice to be able to filter it down to sport. It's wonderful to be able to do so in a safe environment, like a sporting event. Nobody really thinks of going to a basketball game and talking about serious issues. And nobody thinks about going to a soccer game and talking about their achievements over the past year. GroundbreakHERs is a unique initiative for women to talk about the things that matter to them in a safe space. And not forgetting to have a really good time doing so.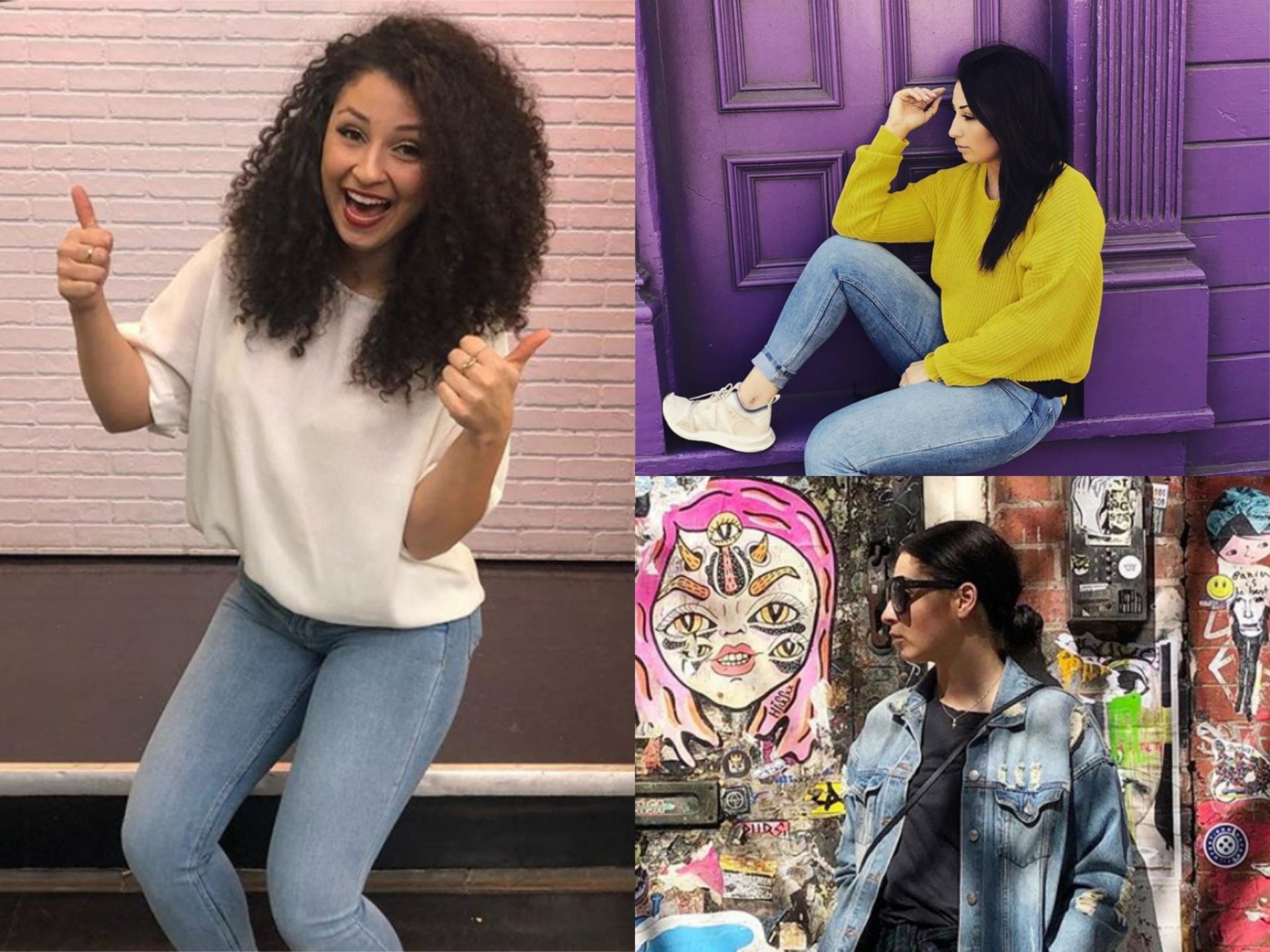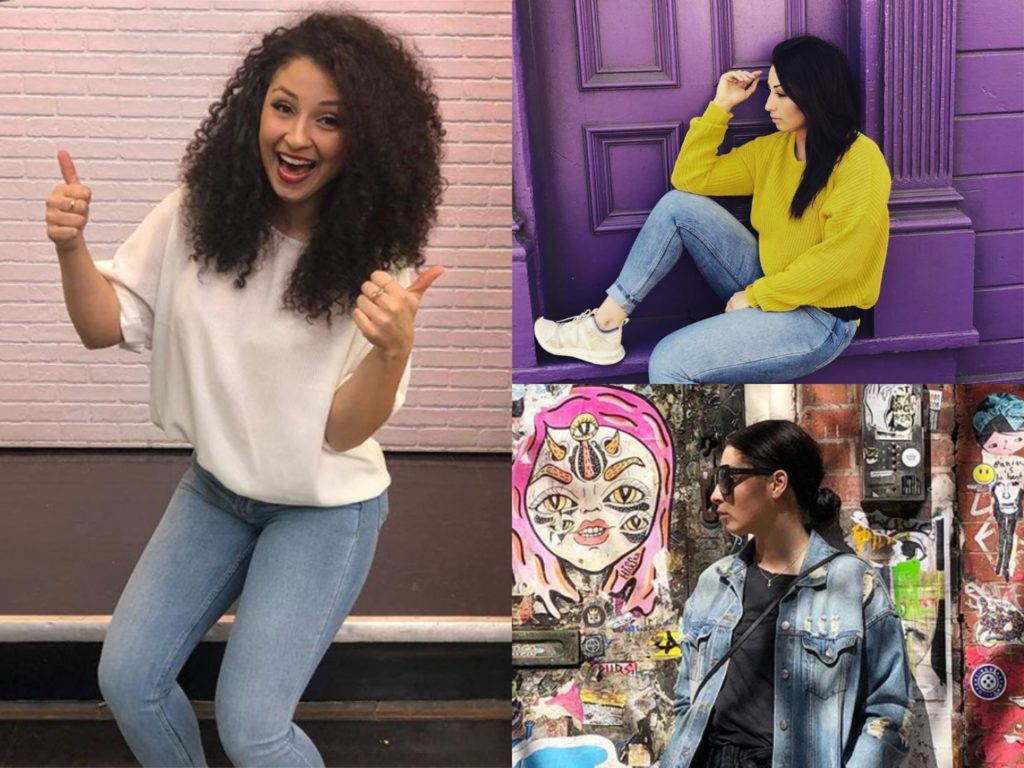 What will you be doing at the Summer Social? Run us through what a day looks like when there's a GroundbreakHERs event.
The Summer Social is a super exciting event because it is the first time we have done an event that isn't linked to a sport and that is just through the power of our network. Our network means the people that are following us through social media and attended past events. We get to party with them now!
"The Summer Social is the first time we haven't tagged teamed with a sport. The women put a lot of time into this event. They were able to connect with our followers and network base, to come together for what's going to be an incredible event."
Our team does a tremendous job of designating tasks and letting one person run the event. It's all hands on deck to make sure the event runs smoothly. Can't wait for the Summer Social!
---
Genadyne Charr
Interview by Dekota Kirby
Posted July 24, 2019 in Industry Profiles