Giovanna Perone, Associate Manager with Wasserman Media Group, works year-round on RBC Golf Business to bring visions and sponsorships to life. The job also entails working on player contract fulfillments, and anything within the hospitality field. In her position, Giovanna Perone travels a great deal, especially during the summer months, and finds excitement in the different experiences that she gets to have around the world! Like many sport-professionals, there isn't a "typical day" for Giovanna Perone, and the role of Associate Manager is fluid and ever-changing. I had the opportunity to interview Giovanna, and learn more about the role, as well as about the struggles she faced with pursing her University degree, and the impact that her mother played on her success. Join me as we learn more about the life and career of Giovanna Perone!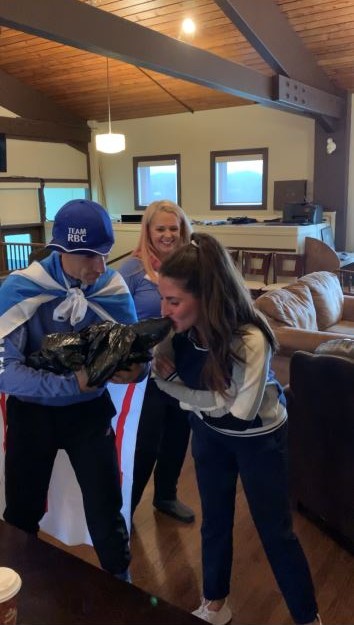 Tell us about your role as Associate Manager with Wasserman Media Group.
I am an Associate Manager in our Experience division. I won't get too into it, but Wasserman has a few different divisions you can work in, and mine is the side of the business that works with clients to bring their visions and sponsorships to life. So I get to plan and execute events and programs, which is definitely a highlight for me. I work on our RBC Golf business, meaning I'm basically all golf all year round. My role specifically works with different lines of business within RBC that want to do an activation or hosting space at the major events that RBC is the title sponsor of on the PGA Tour.
In addition to managing those projects, I get to work on player contract fulfillments (for any players that RBC sponsors on both the PGA and LPGA Tours), and anything hospitality wise. My team tends to refer to me as the swiss army knife of the group because I work on and get to support pretty much all parts of our portfolio, which I love. My role has me travelling a lot in the summer months for events, and I get to work with some really great people (both TOUR professionals and colleagues) and live through some really fun experiences (ie: getting "Screeched In" at 10am during an event in Newfoundland…if you don't know what this is, google it for a chuckle.)
What does a typical day look like for you?
Quite honestly, I don't really have a typical day, like most people in this industry. I usually try to get into the office around 8 am and settle in for the first 30 minutes or so. I catch up on any sports industry articles and look at my calendar to see what meetings I have for the day. Then it's a lot of tackling emails and trying to anticipate vendor needs or client needs for any upcoming projects. If I can cross something off my to-do list now for January, then I try to get ahead of it!
My role definitely has two different seasons. I'm currently in what I call my slow season. During these few months, I really try to be diligent about leaving the office at a reasonable hour, even if that means I jump on my laptop again once I get home, and I make it a point to try to get to know new people, both inside and outside of the company. This is also my opportunity to try and tackle some new skills or enhance skills I already have by learning about something that I may not consider a strength. Seeing as I have the time to dedicate myself to learning, I try to do what I can.
My busy months, which tend to extend from January through to October, end up being much more of a toss-up in terms of my day and how it will flow. It's typically much longer days as we approach event season, and it consists of a lot of emails (both answering and sending) and working with vendors as things really start coming to life. Then as soon as events roll around, I'm on-site all day every day making sure things run smoothly and tending to any and all client needs.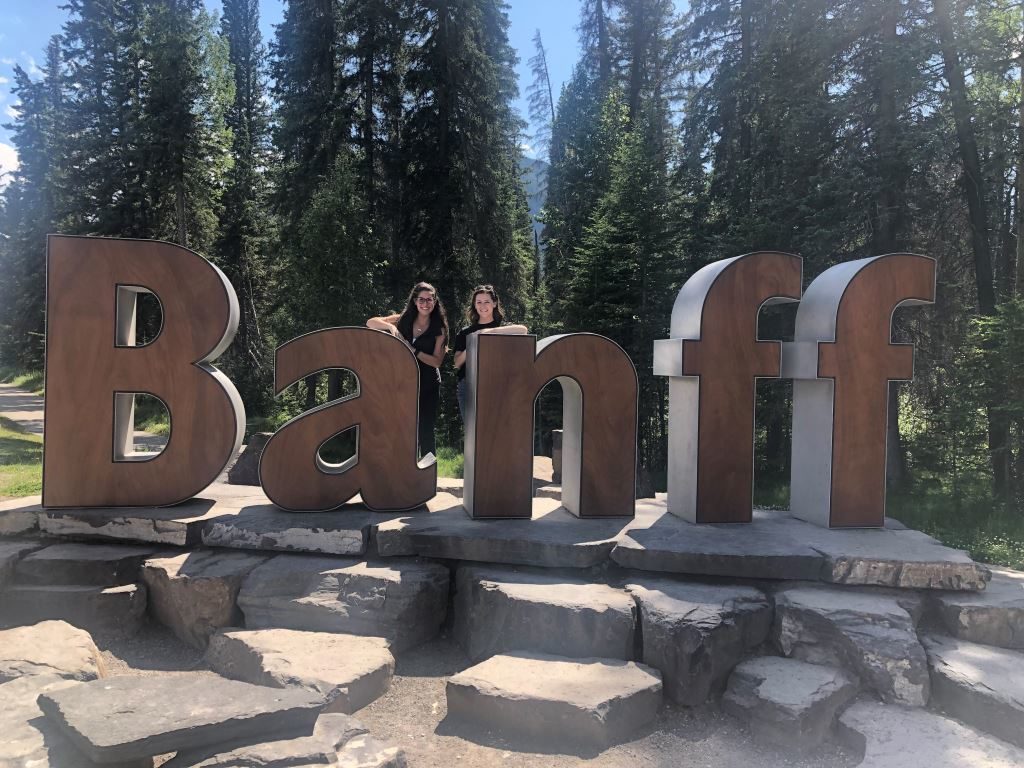 I noticed you also work as a Sales Representative for MLSE. Tell us about it and how do you find the balance between this and your role at Wasserman.
That reminds me – I need to update my LinkedIn! Ha! I worked at MLSE for 4 seasons before deciding I needed a change. It first started with me volunteering for them at the All-Star weekend in Toronto, and then they noticed my work-ethic and offered me a part-time job. I commuted into the city, as I was doing my post-graduate certificate at this time, and then eventually as I moved into the city, I kept at it. The past few seasons though, I've been working as an in-suite hostess at Scotiabank Arena, so I get to host companies in a private suite during games and concerts.
From the very beginning, I had to be honest with my bosses at Wasserman. My part-time job is something that I needed to help me support me living in the city because let's be honest, it's not cheap. So, I was able to work with them to keep doing what I'm doing! I'm very fortunate to have bosses that get it, plus it's a bonus for me that usually during my crazy season in golf,
I'm off from my part-time job and then when it's a busy season at my part-time job, things slow down at Wasserman for me. Is it a perfect scenario or ideal situation every time? Absolutely not, but I make it work and I've got an awesome team supporting me at Wasserman. I love my job and am committed to the people I work with, so I do what I need to do to ensure my work isn't being affected negatively with me trying to balance both jobs.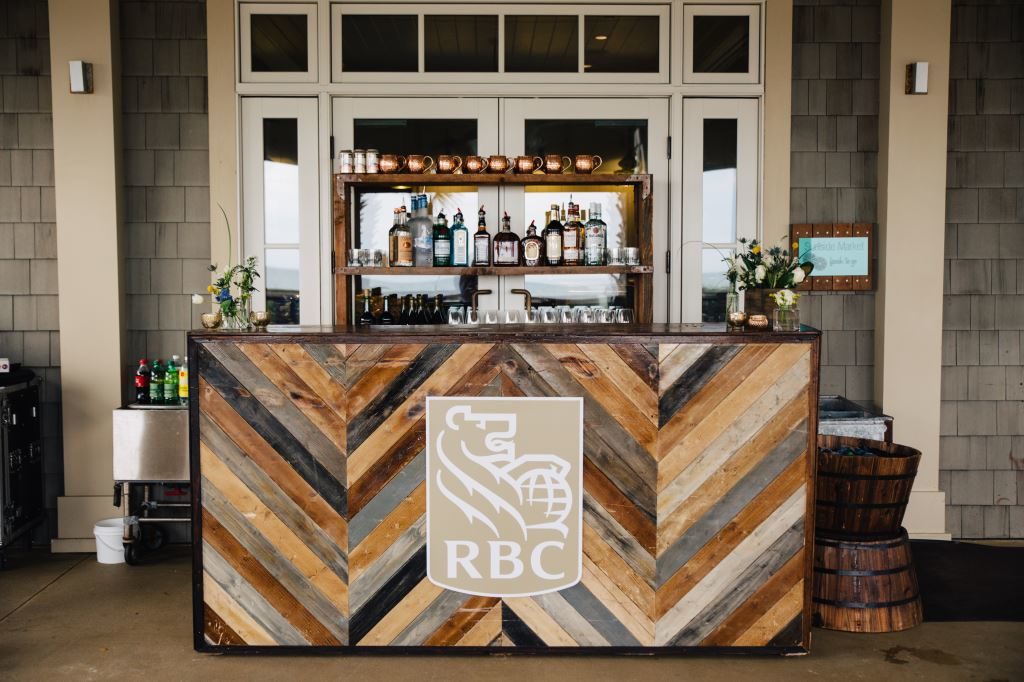 You majored in Economics for your undergrad and then later went on to receive a Sport Business Management certificate. What led you to pursue a career in the sporting industry?
Yes! I actually attended a 10-day conference when I was in high-school and it focused on Sports & Entertainment Management. This was something very new to me and something I hadn't ever considered. I thought I was going straight to law school and eventually going to become a judge, or at least that was the plan. But after this conference, I really started considering this whole world of sports and entertainment.
Quite honestly, it wasn't until my fourth year at university that I really decided I wanted to pursue working in sports. I'm not sure what went off in my head, but I just didn't love my degree or the job opportunities that I associated with it. I knew I had a passion for sports, I knew I was good with people, and heck, I could plan an event with my eyes closed, so I figured, why not? A few years later, and here we are!
[showmodule id="274416″]
Would you say your path to your current position was quite easy or rather challenging, and can you discuss why?
Good things rarely come easy. I wouldn't say it was the hardest thing I've ever done, but my path also wasn't a straight line from start to finish. I struggled to get through my university degree because it wasn't something I was passionate about, but I pushed through and eventually set myself up for what I wanted. For example, I knew I wanted to work at Wasserman, so I went into that interview and made sure that I left with them not wanting to hire anyone else. Am I saying you always get what you want even if you prepare? Absolutely not. Life doesn't work that way and unfortunately, you can't control everything, but you decide how to respond to things that come your way. You can either brush it off and learn from those experiences or sulk and complain about it.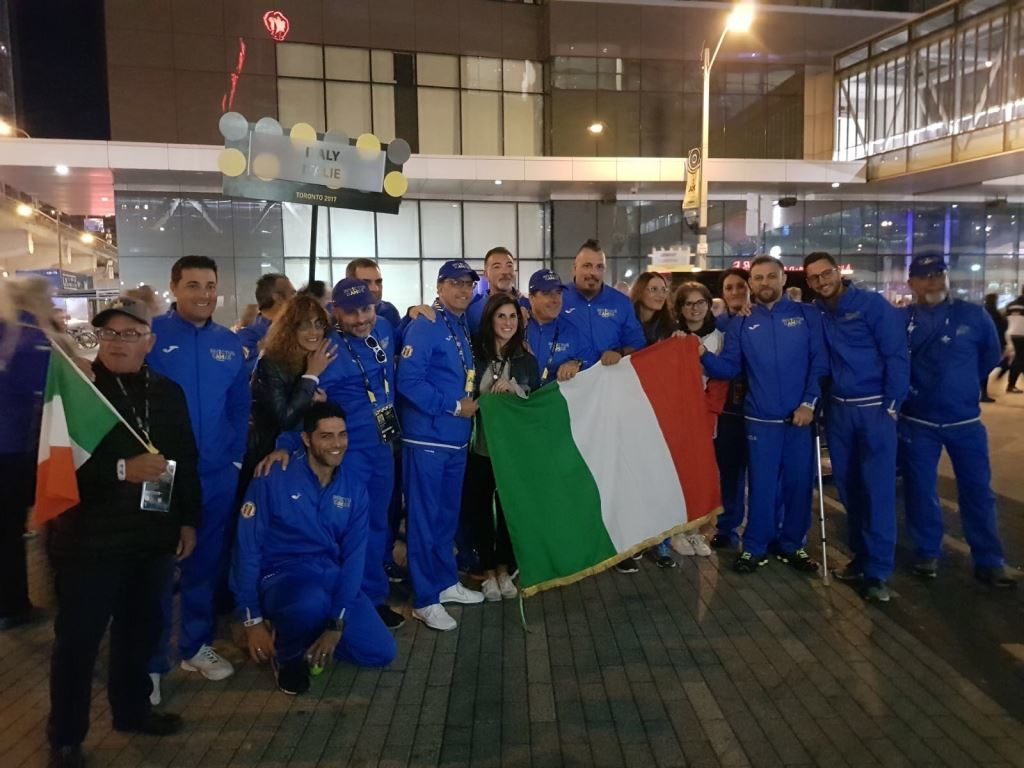 Here's the thing, I can't describe a super turbulent path that'll make for a story, that's not me. I've been very fortunate to have the support of the people around me encouraging me to pursue anything I wanted to and sure it hasn't always been easy, but I've found a way to make the best of the situation. Cynics, stop reading here and skip to the next answer, for those still following [laughs].
I'm a big believer in the energy you put into the world and that everything happens for a reason. Project what you want into the universe, put in the work to get there and keep a positive attitude.
Eventually, the universe will make things work in your favour. And if it doesn't, move on to something else!
[nnr_optin_fire id="17″]
Who or what has had the biggest impact on your career choice?
My mom's support has hands-down impacted my career choice. She is my biggest fan and has always been the biggest supporter of me getting to experience life, the world, and really any of my moves cross country. My mom may not be able to tell you exactly what my job fully entails (because there are a lot of moving parts and it's not the easiest to explain) but man does that women sure try and speak like the proudest human alive about it.
[showmodule id="278337″]
I'm a pretty ambitious person myself, so yes, if it wasn't for my own tenacity I probably wouldn't be where I am. I push myself to be outside of my comfort zone and take on new experiences, which has, of course, contributed to getting me here. But at the end of the day, I can promise you that I definitely wouldn't be where I am now without my mom's constant support.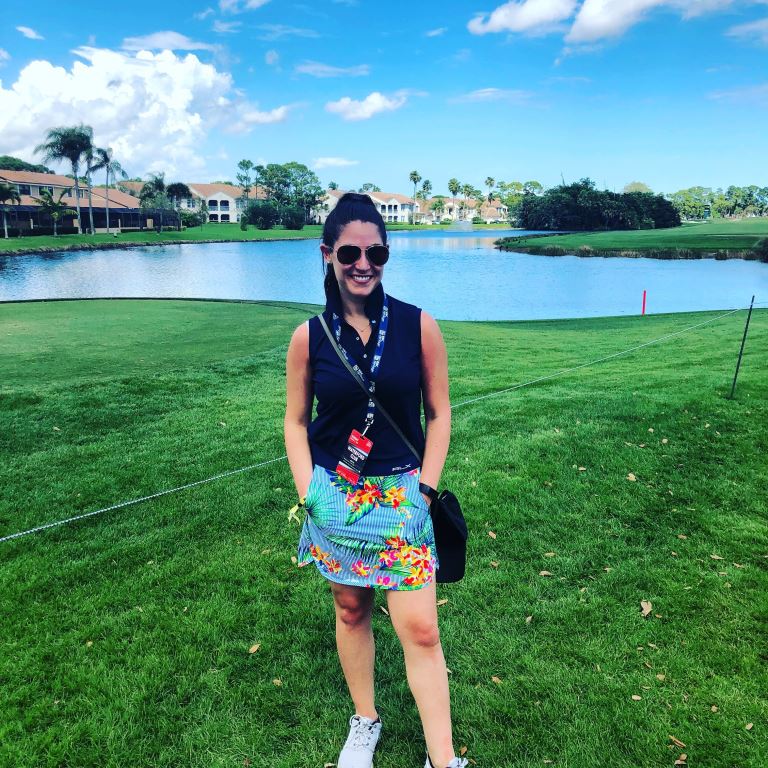 What are three essential skills required working for a sports organization that may/may not be on every job description?
I think a lot of people see working in sports and entertainment as very glamorous and that you get to watch and enjoy events all the time, which is not the case. Don't get me wrong I love what I do and enjoy events I put on, but I'm also usually working the entire time. So, my advice would be to keep in mind the following:
1 Work Ethic
This one is highly essential. You need to have a solid work ethic to be successful in this industry. Most positions in the sports and entertainment industry are not 9-5. You may get lucky and find one that is, but it's rare. So you really need to be willing to work hard and put in the extra hours if you want to go above and beyond in your role to get noticed. It's a competitive world, but also a lot of fun.
2 Social Skills
Again, super dependent on what role you are in and what you are doing. But working for an agency, and especially in my position, you need to know how to be social with your clients and the people you work with. It's a balance of making sure your clients are happy with the work, and then entertaining them and making sure you're being social at events.
3 Being a team player
This is a big one. I've seen Directors, VP's and EVP's get on their hands and knees at events to fix carpet or sweep floors. When you're on a team, you don't have solo success, it's team success. So if things are behind then you better believe we're all getting on our hands and knees to get the job done. What I'm trying to say here is that there is no room for ego, especially when you first start out.
You have to fit a majority of the qualifications on a job description, no doubt, but keep in mind, a lot of jobs can be taught, and you learn as you go. So try to ensure you check the boxes on the things you won't be able to learn on the job.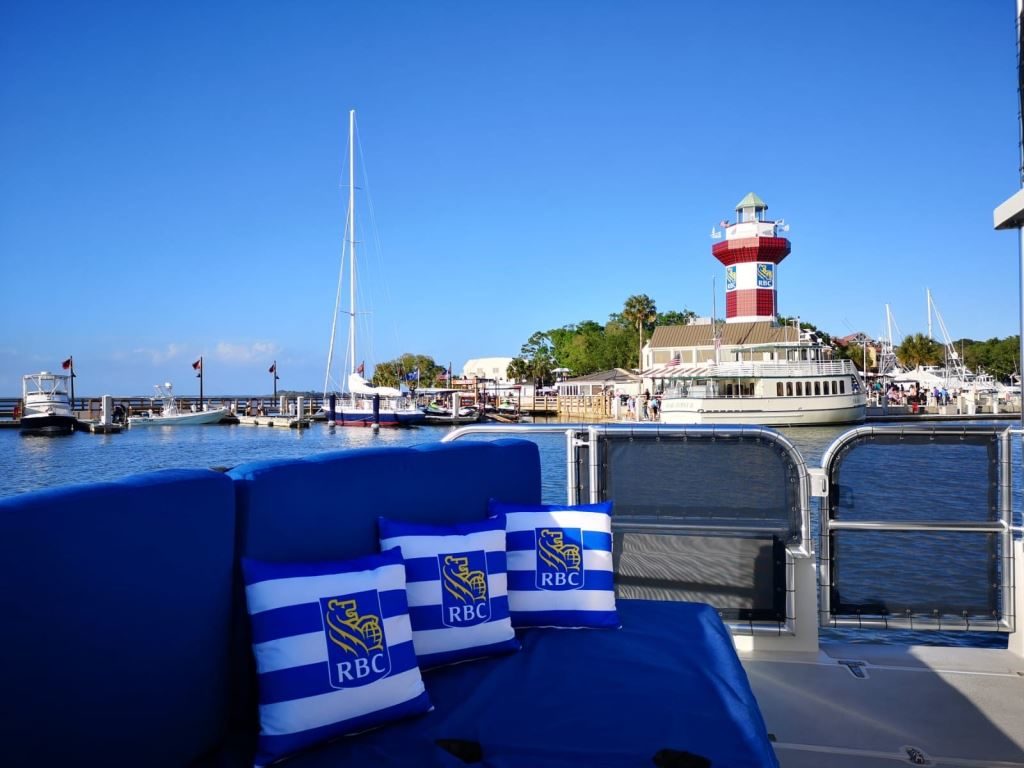 [showmodule id="274431″]
What would you include on a list of your top 3 biggest accomplishments (or moments) between working in sport?
This is a tough one. Mostly because getting through any event successfully is an accomplishment in itself! But if I had to narrow it down, the following would probably make the shortlist:
1 2019 RBC Canadian Open
This past tournament was especially an accomplishment with the number of people that attended and the new activations we had on behalf of RBC. I was able to lead some new pieces in 2019, which I think really pushed me outside of my comfort zone and allowed me to narrow down what I'm passionate about within my role. On top of it all, working with Live Nation, we were able to pull off the first concert in history at the RBC Canadian Open, which was incredible! The weather was completely out of our control, but I think the fact that we had perfect weather was just the cherry on top for me.
2 2017 Toronto Invictus Games
I came in as an intern for the Invictus Games, and then continued to work on it and help the team beyond my internship, but being a part of this incredible event was definitely a highlight for me. If you have never worked in the Games world, I cannot recommend it enough. It's a whole world in itself that a lot of people don't get exposed to, but is absolutely incredible. The people you meet along the way and the events you get to work on are just so different from anything else. I made friendships working at the Invictus Games that I still hold very close today.
3 The Road That Got Me Here
This last one is going to sound a bit cliché but stay with me here. One of the biggest accomplishments is honestly just my road to get here. Sure it wasn't turbulent or anything dramatic, but, I moved across the country, away from any family I have in Canada, just to pursue a career in sports. I consider myself very early in my career still and have a long road ahead and a lot to learn, but along the way, I've already had some pretty cool experiences (working for Tennis Canada, MLSE, Invictus Games) and that's attributed to me going after what I wanted. Again, I know it sounds cliché, but the reality is, no one is going to just hand you your dream, you need to be willing to sacrifice in order to reach your goals. That being said, I can't wait to see what the future brings!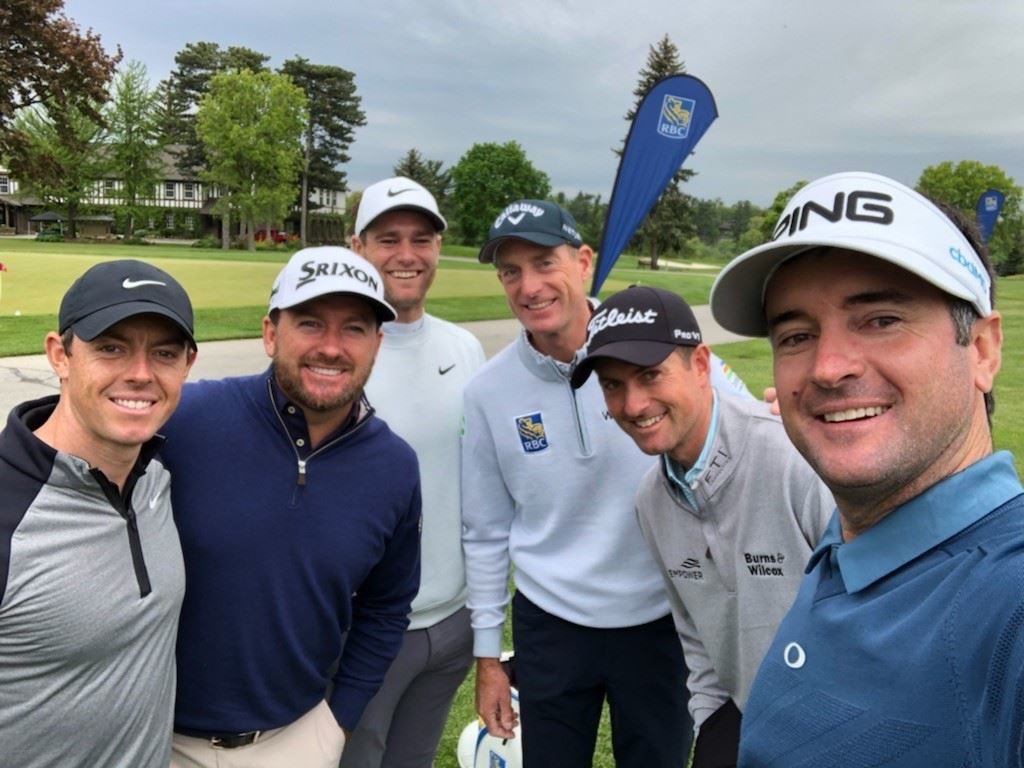 Hayley's Final Thoughts
If there is a piece of advice that we can take from Giovanna Perone, let it be that not everything important in a sports career interview can be written down on paper. The person and personality that you bring with you into the interview room can be just as important, if not more important, than the experience and qualifications that you have. Or as in the advice of Giovanna Perone, go into the interview with intention, and leave them so that they don't want to hire anyone else – be passionate and push for what you want – that's the route to success.
---
Giovanna Perone
Interview by Hayley Michie
Posted December 4, 2019 in Industry Profiles