When you watch sports, in person or on TV, what do you see? You see the players and what they are doing but you also see the ball they are playing with, the uniforms they are wearing, the padding they have on underneath and even the sneakers or cleats they have on their feet. So where did all that clothing and equipment come from? It came from the equipment manager. The equipment manager is an incredibly important part of any sport organization.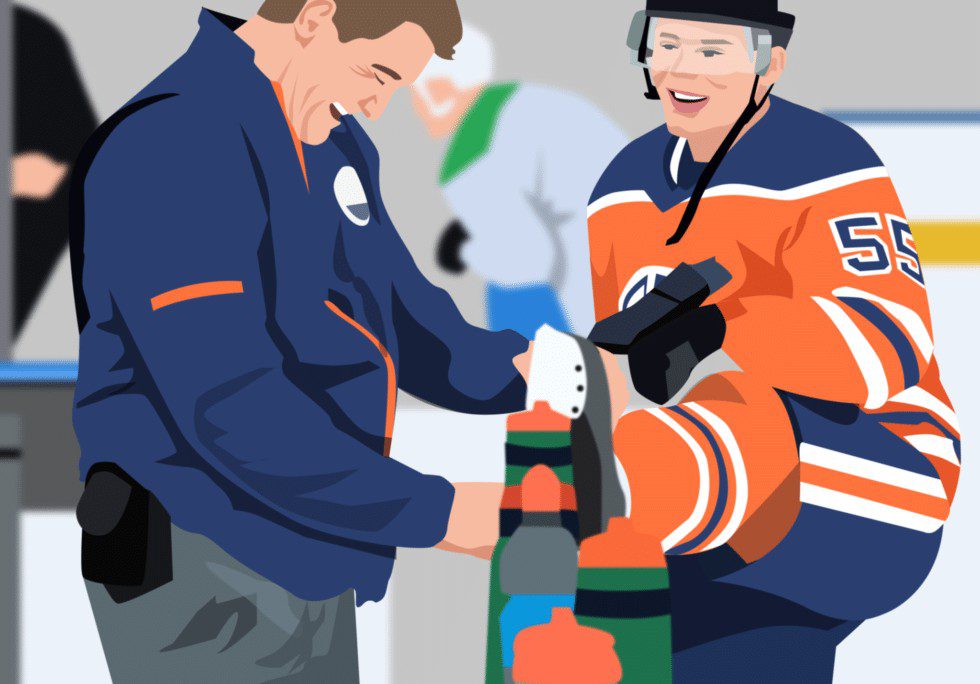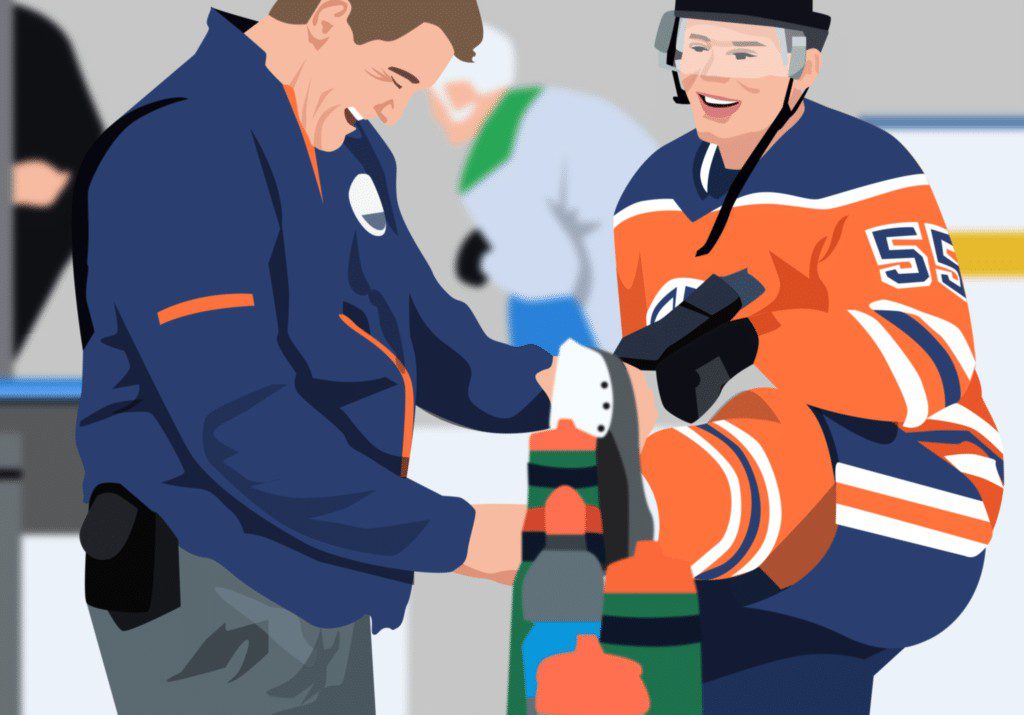 They are the ones responsible for what the players wear, what type of equipment they use and keeping that equipment maintained so everyone playing and watching the games stays safe. Here we will talk about what an equipment manager does and how you can tackle the path to becoming one.
What An Equipment Manager Does
The equipment manager is usually at the rink/arena/gym long before the players and coaches, and long after the players and coaches on any given day. Players and coaches aren't just sticklers on the court/ice; they are just as particular off the court/ice and equipment managers have to "roll" with it. There is little predictability in their world and they must make it work, night in and night out.
There are many parts to their job. Like most positions in sport, they take on many roles and have to deal with every aspect of the sport. This means that they have to worry about more than just the games on the field. They are responsible for many things that deal with player safety, business and finance and management of their department.
On the side of their job away from the field and the player, they have a lot of responsibilities. Like all departments, they have a budget and they must use that budget to provide everything the team or athletic department needs to succeed. The higher you get in the ranks of sports, the more much of this is taken care of by sponsorship deals and partnerships.
For example, if you are an equipment manager at a small college, you have to use your budget to buy uniforms, balls, bats/sticks, helmets, padding or anything else the school plans on providing their athletes. However, if you are the equipment manager for an NHL or NBA team, much of that is provided by team and league deals with companies like Nike, Spalding, or Bauer. Once the equipment is brought in by the equipment manager, they are then the ones responsible for keeping it clean, functioning and up to proper safety standards.
On practice and game days, the equipment manager has many important jobs. They lay out all the gear the players need and make sure everything on the field or court is in working order and safe to be used. After practice, they have to collect and launder all the uniforms or workout gear for the next day, properly break down and put away everything on the field or court and check to make sure nothing malfunctioned or was broken during the day's activities. If there are road trips involved with the team or department, the equipment manager is responsible for safely packing and transporting all the gear the team will need while away from home.
There are many other functions they might have as well and it differs from job to job, league to league, sport to sport, and team to team.
On a given day though, an equipment manager may have to do things like line the fields, talk to reps from equipment and clothing companies, print names and numbers on jerseys, put decals on helmets, even deal with the food and snacks that the players enjoy in the locker room. Equipment managers must be good at multi-tasking and up for anything.
Challenges for Equipment Managers
Equipment managers may have a myriad of challenges that come along with their job. But overcoming them is what drives them to be motivated each and every day.
1

Particular Players and Coaches

Players and coaches can be superstitious over their gear and game day processes. Most of them believe that if they have the same pre-game or during game rituals, then their success will carry over to every night following. Some NHL equipment managers must keep specific sets of gloves aside for players to use in a specific sequence. While the players would never know if the second pair of gloves was used before the first pair, equipment managers are entrusted to set the players up for success. Their role is an integral part of the organization and the players' performance every night.
2

Make-or-Break In-Game Situations

On top of the enormous pre-game responsibilities, equipment managers have to stay alert and present during games. For NHL, equipment managers, the difference between attentiveness and daydreaming on the job can be the difference between a win or loss, making the playoffs or missing them. Take this for example. The Toronto Maple Leafs' equipment manager was alert and aware when his player, Mitch Marner, broke his stick. He was quick on his feet and gave Marner a replacement stick which led to the below goal from last season.
3

Administrative Tasks

As previously mentioned, equipment managers have a huge amount of responsibilities placed on them, especially on game days. We have yet to mention that equipment managers also have a large number of administrative tasks that fall under their job description. Some of those responsibilities include:
Sending and replying to emails
Creating a budget for their department
Hiring, training, scheduling and firing people for their department
Planning logistics for the team
Working with other departments within the team to coordinate special events
Ordering gear and equipment from suppliers
Maintaining relationships with the suppliers, the team, the coaching staff and other departments within the team
4

Equipment Malfunctions

This year in college basketball, Zion Williamson of Duke was the best and most talked-about player. He was the #1 pick in this year's NBA Draft. The biggest game of the year for Duke is against their bitter, in-state rival, the University of North Carolina. Zion playing UNC for the fourth time was a huge deal. There was an enormous crowd, the game was on ESPN and even former President of the United States, Barack Obama was in attendance. Everyone was excited about this amazing match up! Then, just a few minutes into the game, Zion planted his foot to make a cut, and that foot broke through the wall of his Nike shoe. He fell to the floor, was taken out of the game and missed the rest of Duke's regular season with a knee injury.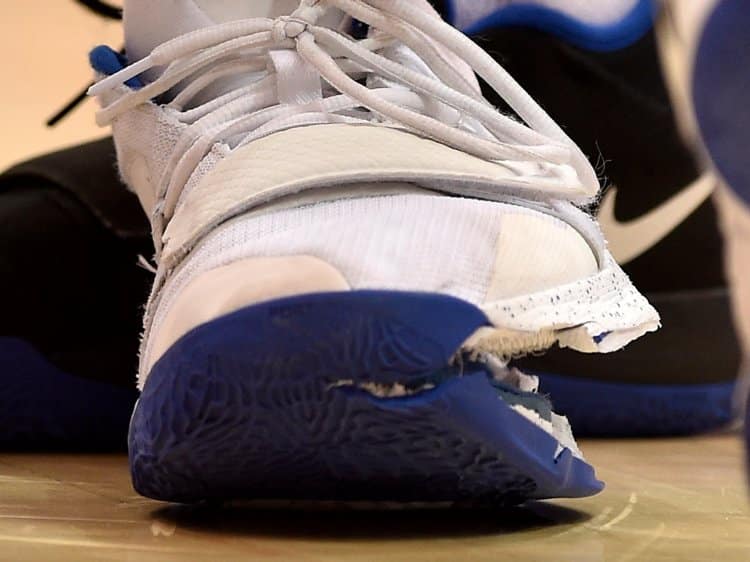 There are many, many stories like this that happen on a smaller scale every day in sports. That is why the job of equipment manager is so important. Yes, they take care of how players look and help them perform on the field but they are also responsible for their safety. In this job, you have to be so focused on details and pay attention to the small things because a little issue can turn into a big problem when careers, health, and even lives in some cases are at stake.
The Path To Become An Equipment Manager
Like every equipment manager in every league has a different set of responsibilities, they each have different paths that got them to where they are.
Many begin with formal education, like college or university, in a business or sport management discipline. During this education, many people are granted the opportunity to intern with different sport organizations. There aren't specific courses in equipment management, and many people don't start out directly as an equipment manager.
For example, the equipment manager of the Brooklyn Nets, Joe Cuomo, began his sport management career as an operations assistant in baseball. He actually had several different roles in baseball, before coming to his current role with the NBA's Brooklyn Nets. At the same time, the Toronto FC Academy's Riccardo Nero, began his sport management career in marketing.
NETWORK, NETWORK, NETWORK!
Both of these equipment managers are great stories about networking. They got to their current positions by working hard and working hard in front of the right people. Those people recommended them to friends in the industry and got them into their current positions.
Work for free! Be patient!
Another similarity between Joe and Riccardo is their drive and dedication to sport. They both spent extensive time volunteering and building up their experience on their resumes.
Put in the time!
Also, Philadelphia 76ers equipment manager Scott Rego is another excellent example. He has been with the team for 32 years. He began his journey with their organization as a team attendant during his time at Temple University. From there, he was promoted from assistant to head equipment manager, to senior equipment manager.
Athletic Equipment Managers Association
The first known meeting of the Athletic Equipment Managers Association (AEMA) was in 1973 in Atlanta, Georgia. Their purpose was to "promote, advance and improve the equipment manager profession." They recognized a need for standardization across the North American equipment manager profession. The AEMA held their first convention in 1975, and have held a convention each year since hosting a growing number of vendors and participants.
The AEMA has a certification exam that allows people to become certified as an athletic equipment manager. In order to qualify to take this exam, you must:
have a 4-year college degree AND two years paid, non-student equipment manager work experience, OR
have a 4-year college degree AND 1400 hours of student equipment manager experience
To remain certified as an AEMA equipment manager, you must complete 60 contact hours of continuing education every three years. This allows equipment managers to stay up-to-date on any new technology or advancements in their field.
Conclusion
While there is no one certain path to get from point A (where you are now) to point B (a career as an equipment manager), there are some similarities between different equipment managers' journeys. Work ethic and patience are key qualities for potential equipment managers to have. Networking and volunteering are extremely valuable activities to potential equipment managers. Getting an education, putting in the time and doing the work is absolutely integral for aspiring equipment managers.