Sport is about competition. Whether you are competing as an individual or in a team environment, the goal is to win. Nonetheless, just because you are competing doesn't mean that you can't show good sportsmanship and respect for your opponents and fellow competitors.
Sportsmanship: "Poor Sports" Attract Attention
But in today's media-driven society, it is often displays of poor sportsmanship that grabs the headlines. Players showing up their opponents or abusing officials, throwing or breaking their equipment after what they perceive as a bad call or a missed opportunity, or getting into a verbal spat with teammates, coaches or opponents are seen much more often that players showing good sportsmanship.
Poor Sportsmanship at the Youth Level
Even at the youth level acts of poor sportsmanship are prevalent. Parents complaining to officials over calls they make or complaining to coaches about their child's playing time. There have even been examples of parents and even coaches physically attacking officials.
Now, more than in the past, these events are captured on cell phones and are quickly shared. From there, they make there way to television highlight reels or social media posts where they are shown because they are deemed "good television." .
But that's really all they are. They certainly don't teach us anything about being a good sport. Most importantly, sportsmanship should not be considered a lost art and should remain the essence of what sports is actually all about. Good competition between players who are striving for the same things are healthy, but a respect for your opponent, coaches and officials should never be forgotten. And if you look hard enough, there are many examples of good sportsmanship.
U.S. Open: Shapo & Felix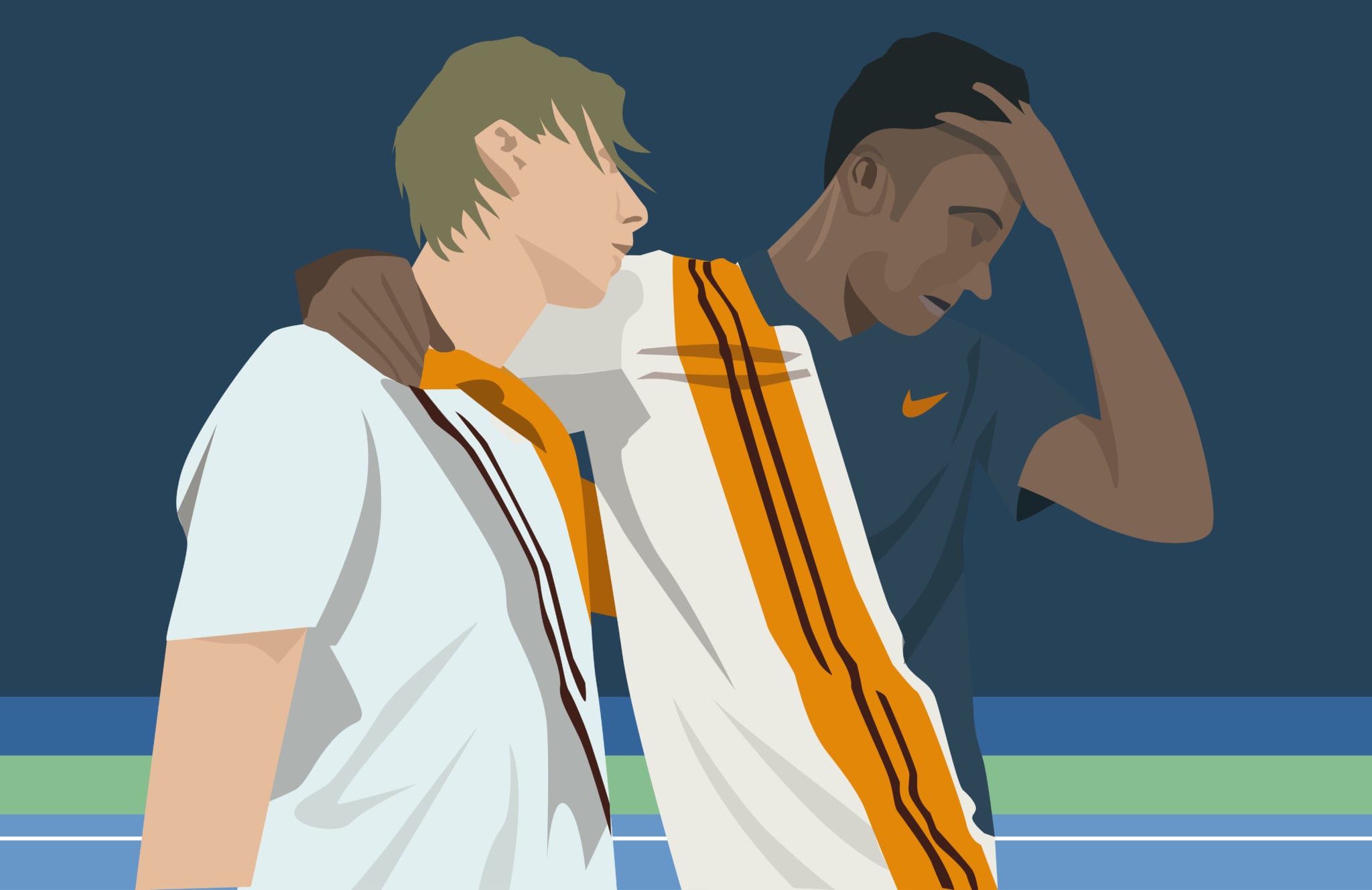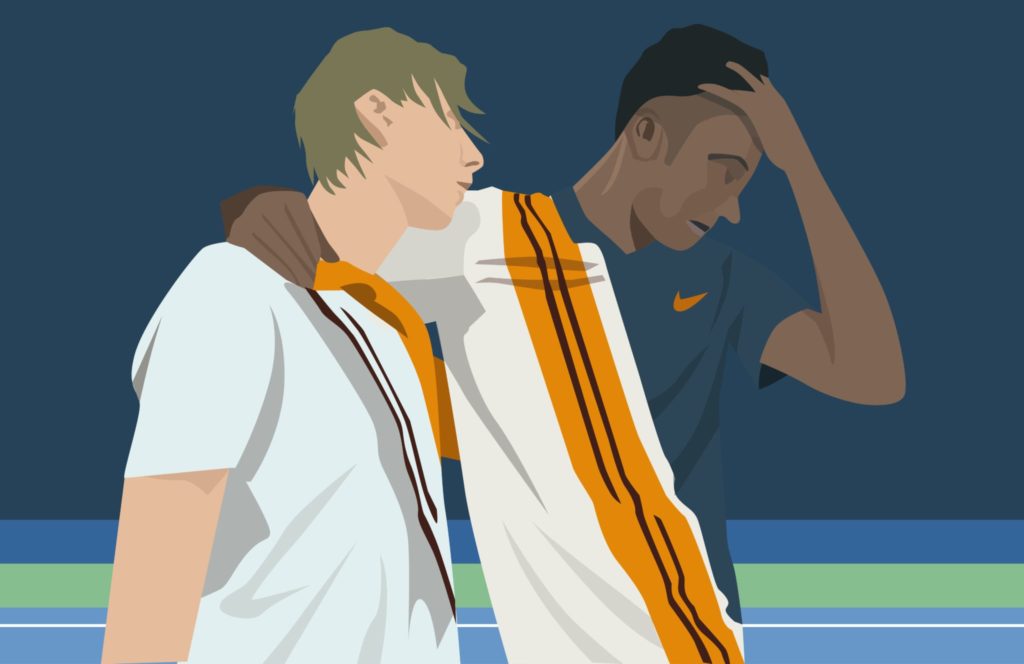 Firstly, good sponsorship occurred at the U.S. Open in August of 2018, during a tennis match between two young Canadian players, Denis Shapovalov and Felix Auger Ansillame. The two men had been playing against each other since juniors but this was their first meeting on tour. In the third set, Auger Ansillame was forced to retire due to an elevated heart rate. However, cameras caught Shapovalov embracing him right after and offering words of encouragement, clearly showing that he cared about him. See this link for more details regarding this situation.
Example of Positive Sportsmanship: USA & New Zealand Collide
Similarly, an incredible act of good sportsmanship at the Summer Olympics in 2016 in Rio occurred. During a 5000-meter event, distance runners Abbey D'Sgostino of the U.S. and Nikki Hamblin of New Zealand collided 3200 meters into the race and both fell to the ground. After that, D'Agostino appeared to bump Hamblin from behind and went down awkwardly trying to avoid landing on her.
However, Hamblin stayed down on the track and rather than continuing the race, D'Agostino stopped to help her up and encouraged her to continue saying "Get up, get up, we have to finish this." Nonetheless, D'Agostino was in pain unable to run and after helping Hamblin up, she then tried to assist D'Agostino. Subsequently, Hamblin only continued the race when D'Agostino told her to continue without her. Then, they would eventually finish the race. Neither woman had met each other before but both displayed the ultimate Olympic spirit and sportsmanship.
The Verdict
In conclusion, it's unfortunate that we don't see more examples of good sportsmanship in the sports world. Above all, it would be a great example for the youth of today to see more positive examples of good sportsmanship presented by the media rather the attention grabbing negative examples we see so much of today.