"Toto, I have a feeling we're not in Kansas anymore!". James "JB" Bryant, is the Director of Ticket Sales for the MLS's Colorado Rapids. His sport industry journey has taken him from soccer in Kansas City to baseball in New York, and now back in the MLS with the Colorado Rapids! Although new to the role, James explains why he loves his position and his impact he has on new recruits to his team. He explains that developing young professionals leads to a greater management team, and we couldn't agree more. Read below to see how James Bryant utilizes his past ticket sales experience in his new role with the Rapids. Enjoy!
Please note: The interview with James Bryant was conducted via a typed conversation. Editing changes were made to make it easier to read while maintaining the voice of the interview.
Tell us about your role as the Director of Ticket Sales with the Colorado Rapids.
It must be mentioned that I'm in the second month of this role so I'm sure there will be more as I continue!
In short, I oversee the new business initiatives which comprise of three departments. Inside Sales which is our entry-level team designed to training and develop young sales staff, group sales which focus on our corporate and affinity ticketing programs and finally our season ticket sales team who focus on driving new full season tickets, groups, suites and premium tickets. The entire group consists of 3 managers and 20 sales representatives.
For the team to be successful, my role is to drive all those initiatives to hit our overall goals and objectives we have as a department. I work with other departments such as marketing, business intelligence, digital & social, stadium operations to ultimately achieve these
What does your day-to-day look like?
It varies but there are common themes to it! First and foremost, looking months ahead and getting in front of our strategy and how we are going to execute. Our managers are specifically working with their teams on a day to day and looking a few weeks ahead/months. My goal is to clear the path 2-6 months ahead.
Each day and/or month will have a specific department that I need to focus on depending on the year. Currently, we are going through our group renewal campaign so groups are taking a lead right now. Once we get into the new year, that will pivot to more season tickets.
Finally, it's setting the tone for the culture for our department. Accountability is a huge component in making sure everyone is going to be successful. If my team isn't aware of the clear objectives we have set up, we have set them up for failure. It's my job to make sure everyone knows what they are doing, what their focus should be and how well they are doing at that job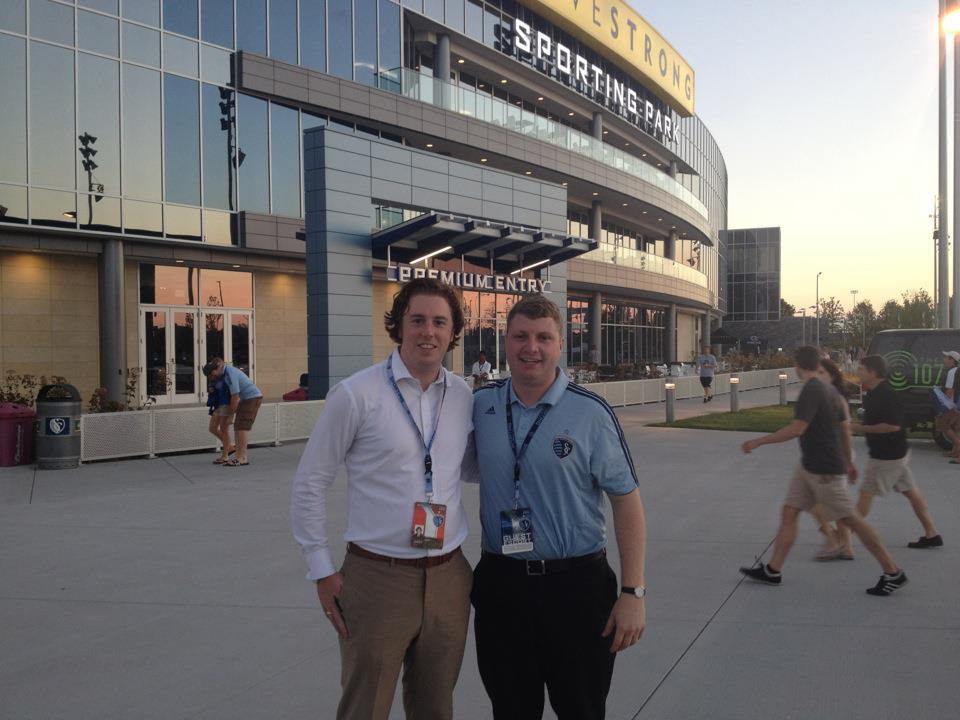 What is the best part of your position, and why?
Watching and helping individuals grow their careers. Always has and always will be. In my previous job as an Inside Sales Manager, developing young professionals was the biggest part of the job and being able to now help more senior members of our staff to grow to premium or management roles is an exciting piece I'm looking forward to happening.
You started in soccer (Kansas City), then moved to baseball (New York), and now have made your way back to soccer (Colorado). What was the draw of Colorado soccer that brought you back?
In any opportunity that I have had specific to my career, I have worked under the motto of "Go work for people, not logos". Over three and a half years ago, I had the option to go work with my good friend Jacob Hanselman who had taken the role I am currently in now with the club. It was an exciting opportunity to build an Inside sales program from scratch which is something that I knew doesn't come often in our industry.
Go work for people, not logos
Another piece was to be working within the Kroenke Sport and Entertainment (KSE) family. One of the best parts of working for KSE is the collaboration within the teams under the umbrella (Nuggets, Avalanche, Mammoth). I get to share best practices with other industry leads within the same city.
What did you learn in your time in baseball with the New York Yankees that you can apply to your current role as Director of Ticket Sales within a soccer organization?
I get this question a lot. To start from a sales rep perspective, the sales process doesn't change. You might think that selling baseball in the Bronx for one of the biggest brands you have to change your sales style and how to sell. It took me a while but understanding how I sold in Kansas City was very similar to how I was going to be successful in New York. At the end of the day, the goal is to connect with individuals, find the correct needs and wants of your customers and deliver an exceptional experience. The only thing that changes are the $ signs and objections you might face in the specific market.
From a management approach, I saw how my managers interacted with me as a rep and their teams. The managers that had a genuine interest in the individual as a person and not just a rep with a projected revenue dollar over their head always seemed to get the best out of their teams. Josh Rose who was our Group Sales manager at the time did an incredible job of this (right now is the CBO of FEVO and has 3 members of his staff from the Yankees at FEVO!)
What did you learn during your time at Elon University that you can apply to your current career?
Experiment. I really didn't know what I wanted to do with my career but I did know that I had a passion for sport and a passion for business. I wasn't aware of entry-level sales roles until I started investigating the career path others took and how impactful sales were. I think college is a huge part of finding out what you love but just as important as what you don't love. We work weekends, late nights, miss family and friend events in the name of the industry that we love and so many people would love to be part of. You have to love what you do and Elon gave me experiences to figure out both.
What are your biggest moments or accomplishments in your sport management career?
1

Derek Jeter Retirement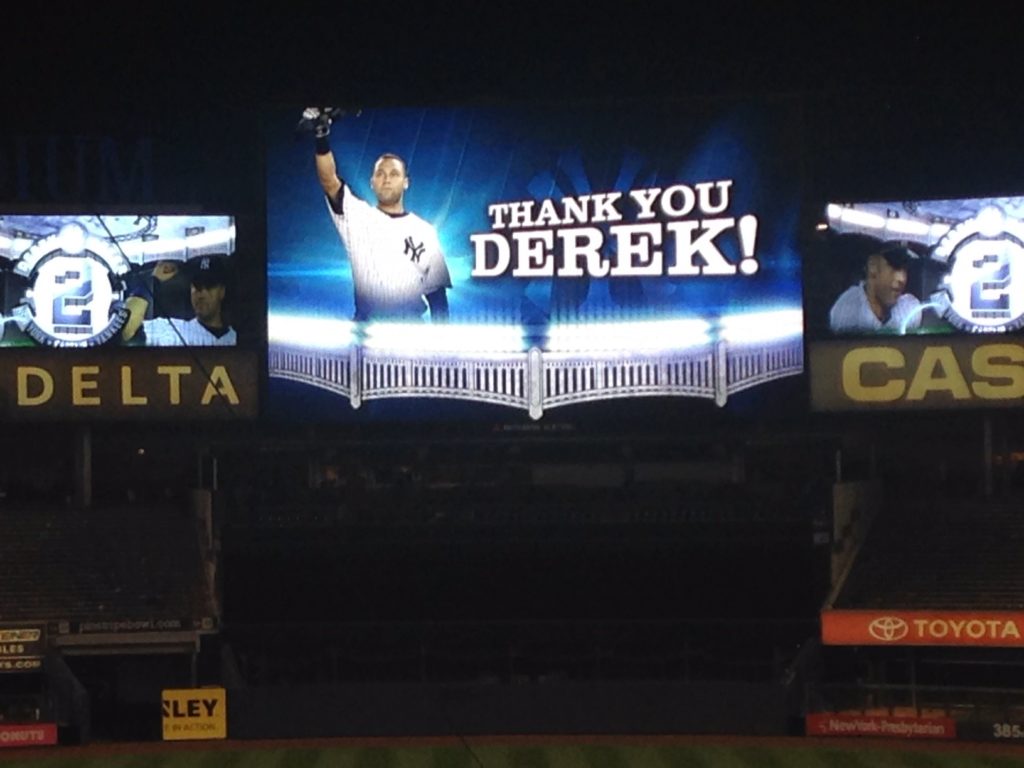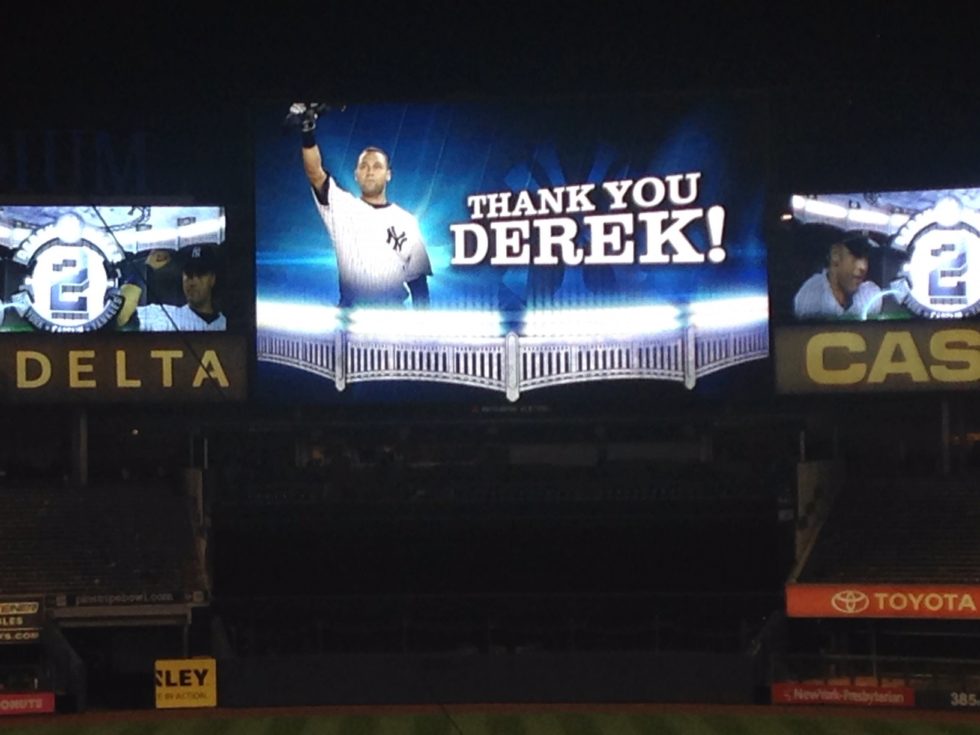 2

Opening LIVESTRONG Sporting Park in Kansas City
3

Over 35 individuals graduated and promoted out of the Colorado Rapids Inside Sales Academy to MLS, NFL, NBA, NHL & MLB teams
What advice would you give to prospective sport industry professionals looking to work in sport?
1

"Go work for people, not logos"
2

The best time to network is when you don't need a job
3

Driving revenue is KING
4

Never say "Foot in the Door" in an interview
5

Get creative with your application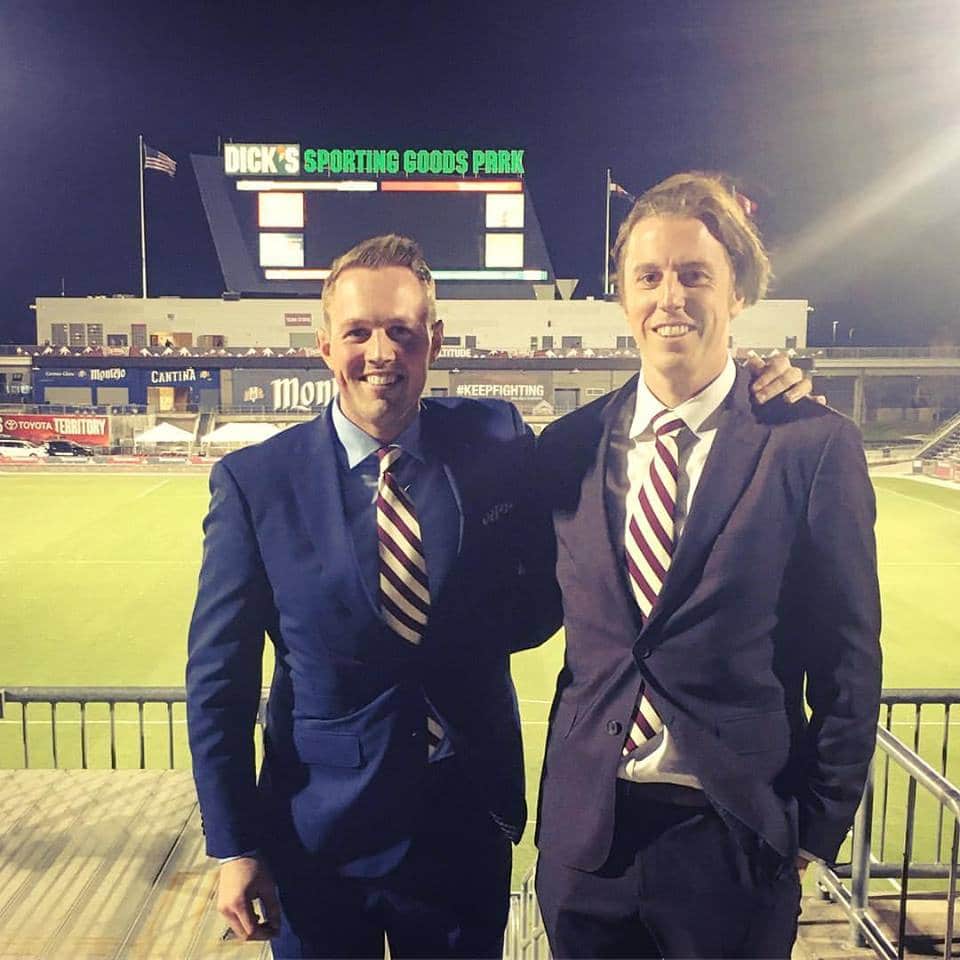 Anthony's Final Thoughts
As the Director of Ticket Sales, James "JB" Bryant is responsible for setting long term goals for his department, as well as setting the culture. James started his sport industry career in soccer with Kansas City, then moved to the New York Yankees and is now in Colorado, using what he has learned from the ticket sales departments to better his position today. James' philosophy of "work for people, not logos" is very intriguing and is some great advice for those trying to make it in the sport industry. At the end of the day, working in sport means, working with people; and what better way to enjoy the industry by working with a great team! I appreciate James taking the time to do this feature. I was able to take away some great lessons from it, and I hope you will too! We're looking forward to seeing where he takes his position to!
---
James Bryant
Interview by Anthony Clark
Posted November 7, 2019 in Industry Profiles