Jennifer Smart is Rugby Canada's Director of Events. She's also a Match Manager on the Rugby World Cup 2019 Organizing Committee. I knew we had to get Jennifer on our SPort MAnagement (SPMA) Hub after seeing her featured in a Twitter post by Rugby Canada.
She talks about everything with us, from how she ended up in her position as Director of Events and Match Manager to how she stays positive on those days when every. single. thing. goes wrong (I mean, who hasn't had one of those days?). Jennifer has a lot of useful advice that is relevant for many fields, and I had a great time getting to learn more about her and her position (and hopefully you do, too!).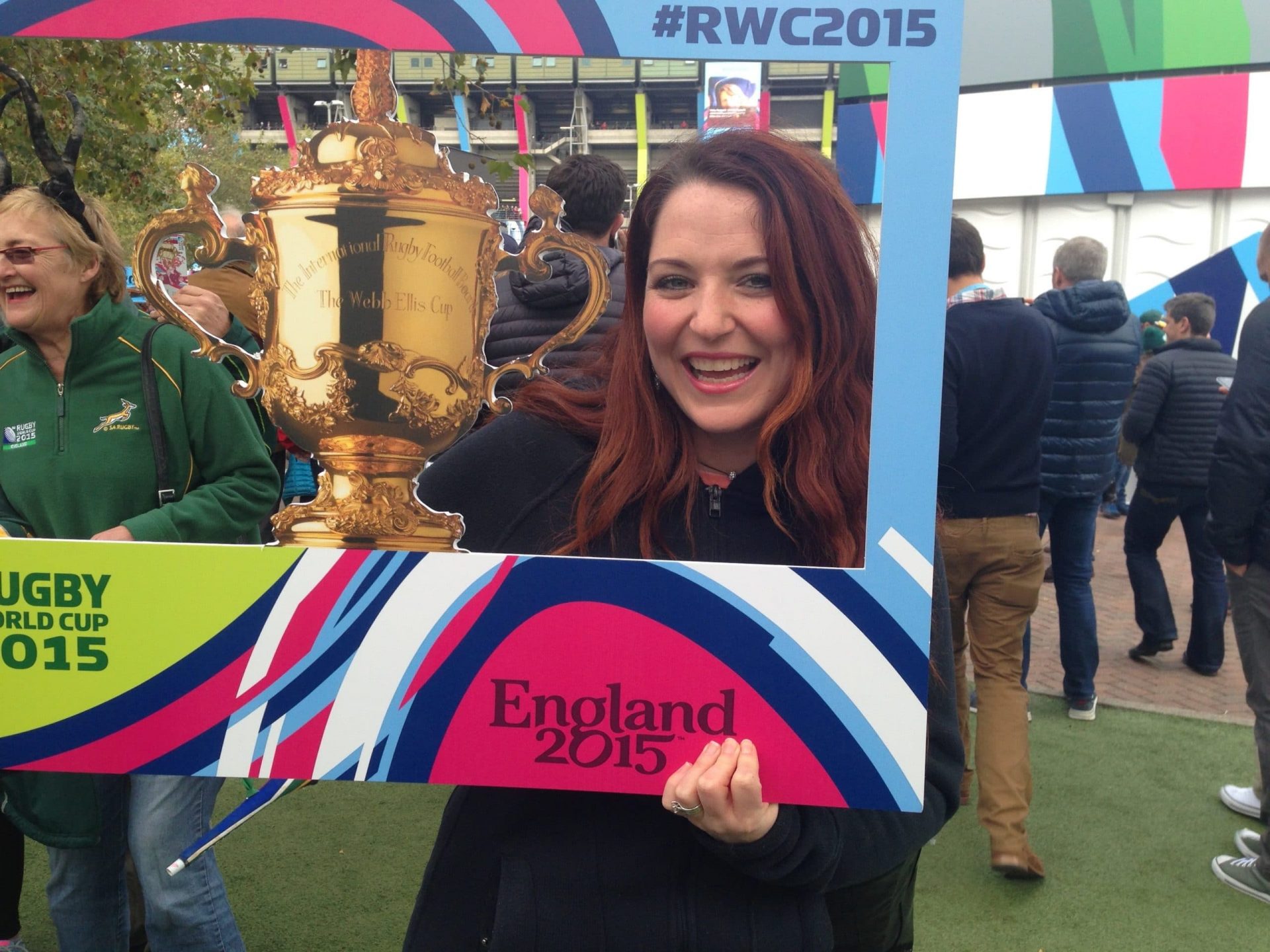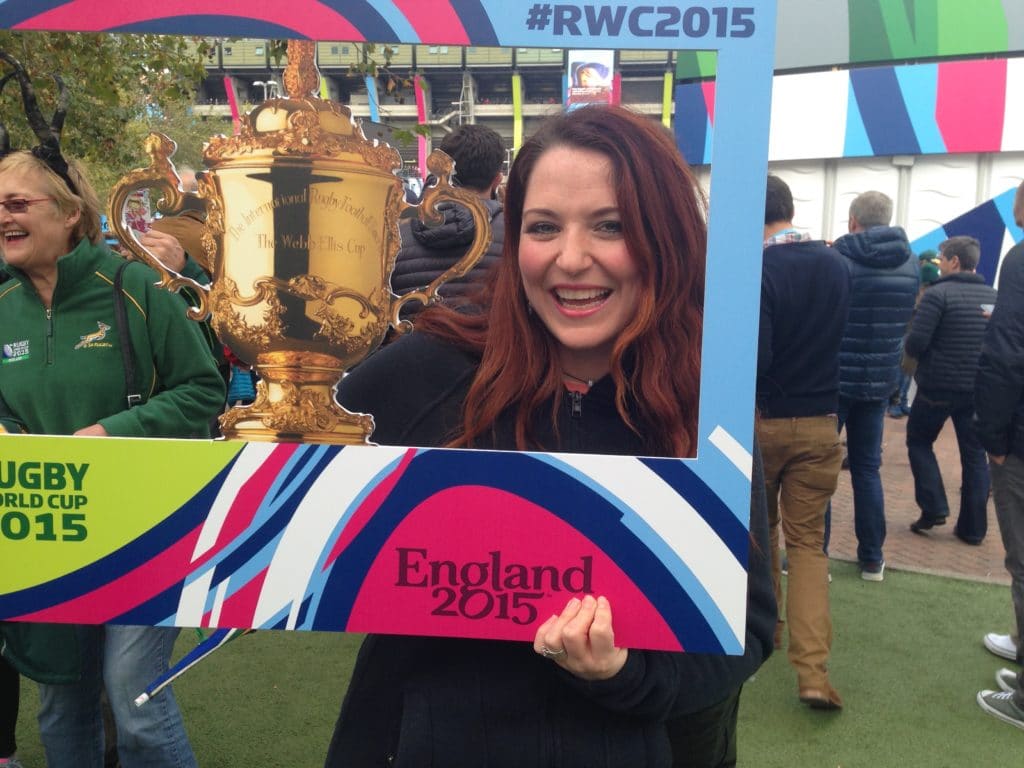 Please note: The interview was conducted via a typed conversation. Editing changes were made to make it easier to read while maintaining the voice of the interview.
Tell us about your role as Director of Events for Rugby Canada.
As Director of Events, it's my job to ensure that all of Rugby Canada's home events are delivered to a high quality and professional standard. This encompasses men's and women's senior international events, age-grade international events (U20, U18), as well as working with our Rugby Development and High Performance departments and our Provincial Unions on the delivery of Canadian regional and national championships.
I'm responsible for identifying and evaluating hosting opportunities that align with Rugby Canada's strategic initiatives. I was actually one of the key people pushing for Rugby Canada to submit a bid proposal to host a stop on the HSBC World Rugby Sevens Series. When the memo from World Rugby looking for expressions of interest came across my desk, I knew it was something we had to jump on. I worked with our CEO at the time and a wonderful bid committee to pull all the pieces together, and now Canada hosts one of the top men's and women's sevens tournaments in the world.
Integrating and ensuring collaboration with the other department leads within Rugby Canada is a key part of my role. What we do impacts the operations in other areas and departments, and what they do impacts our events. Keeping that line of communication open is important to finding efficiencies and identifying potential risks or challenges and ways to help one another.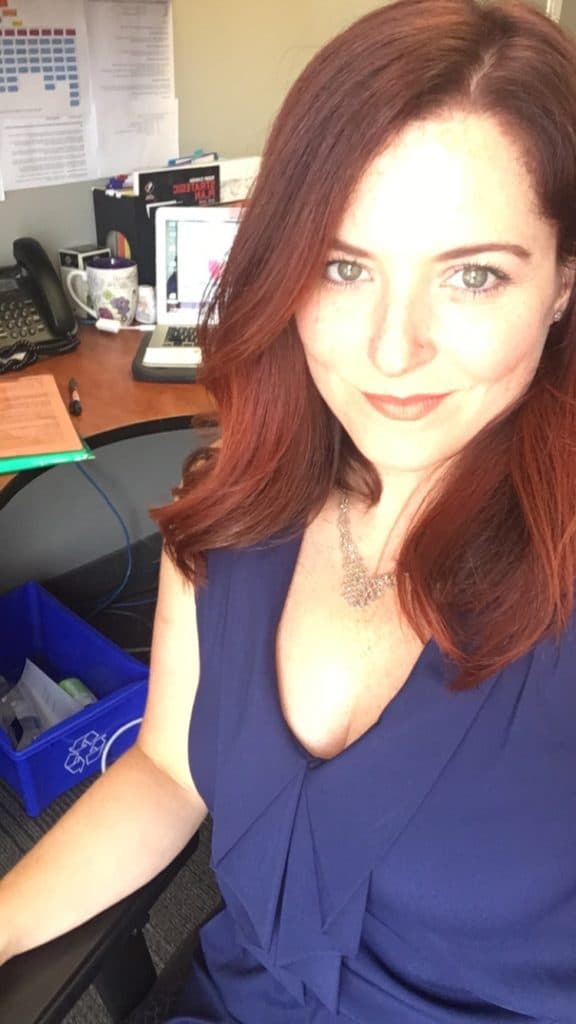 Working in events can seem glamorous to some people, but I can tell you with certainty that it is far from all glamourous! There is a ton of work that goes into making an event happen. I spend a lot of time on budgeting, reviewing contracts, in meetings with local organizing groups, and pulling together project plans. Smartsheets, Microsoft Teams and Excel are my best friends!
Working at Rugby Canada I get to work with a lot of amazing people; it's a bit like being a part of a big family. Sure you don't always agree, but at the heart of it all, we all have a love for the sport and a desire to see it grow and prosper in Canada.
What does a typical day look like for you?
That's a tough one! There are no typical days when working in the Event industry!
I try to always start my day with a workout to energize me and make me feel good. I currently subscribe to (and love) LeanSquad.
When I'm not in the thick of delivering an event, I'd start my workday by reading and responding to urgent emails, anything time-sensitive or marked urgent.
Then I try to put emails aside and get to the real work, starting with the thing on my list that I least want to do, like reviewing invoices, otherwise, they might get pushed off to another day! Then I move on to whatever task I've marked as the highest priority item for that day, like reviewing a visiting team tour agreement or drafting a game day operations plan.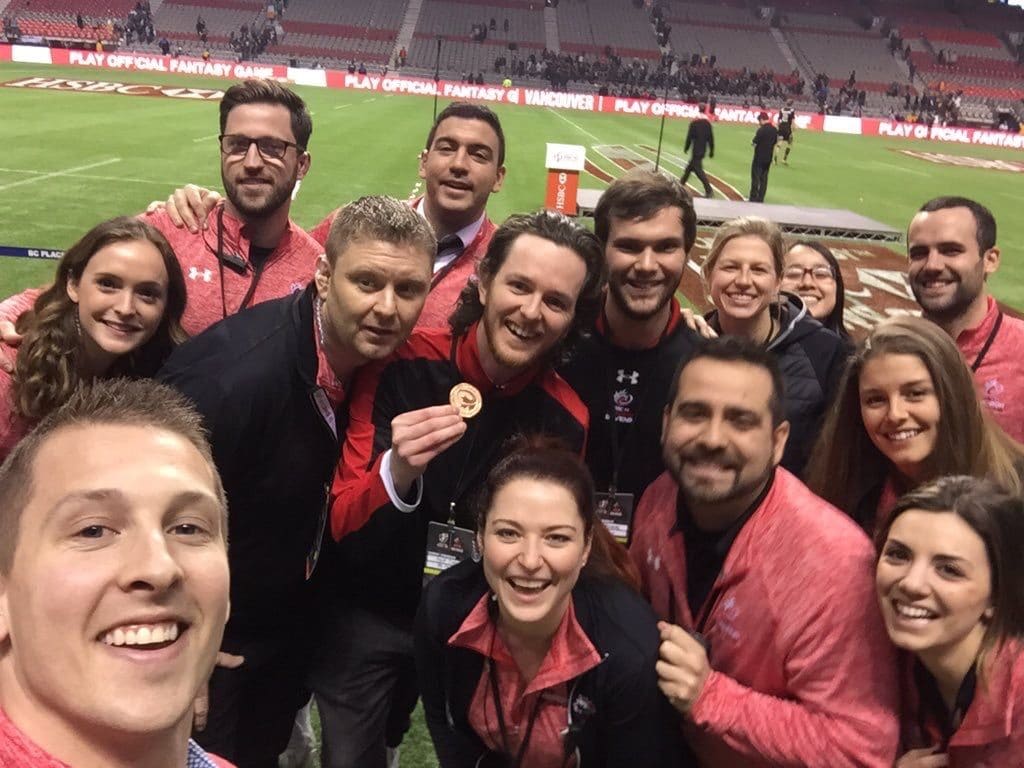 From midday until late afternoon or early evening my schedule is usually packed with meetings and conference calls. Typically they are internal meetings with my own team to update and provide status reports, or with other departments, such as a meeting with marketing to discuss the promotions and communications plans for a particular event. I also regularly field calls from hotel partners, visiting team unions, local tourism bodies, or other suppliers and stakeholders. Meetings and calls can be difficult to schedule at times, as I'm often working across multiple time zones.
As much as I believe getting away from your desk and work environment for your lunch break is much better and healthier for you, I find I often eat at my desk so I can continue to work. I don't recommend this tactic, but it's a habit I find hard to break. We always have a lot on the go at Rugby Canada, and there doesn't ever seem to be a slow season! I'm sure we're not the only NSO or sport organization that this is true for. I do try to fit in a quick late afternoon coffee run with one of my colleagues from time to time.
Before I pack it in for the night, I like to revisit my remaining emails and then plan out my "to do" list and priorities for the next day; if I don't, then I will be filled with anxiety for the rest of my night!
I love ending my day with my amazingly adorable dog, Stanley, and very supportive and wonderful husband, Brad. If it's nice weather we will sit by our fire feature out back with a drink in hand, and listen to some Motown or Brad's classics playlist, featuring the likes of John Denver, CCR and Led Zeppelin. In the winter months substitute "fire feature out back" with "fireplace".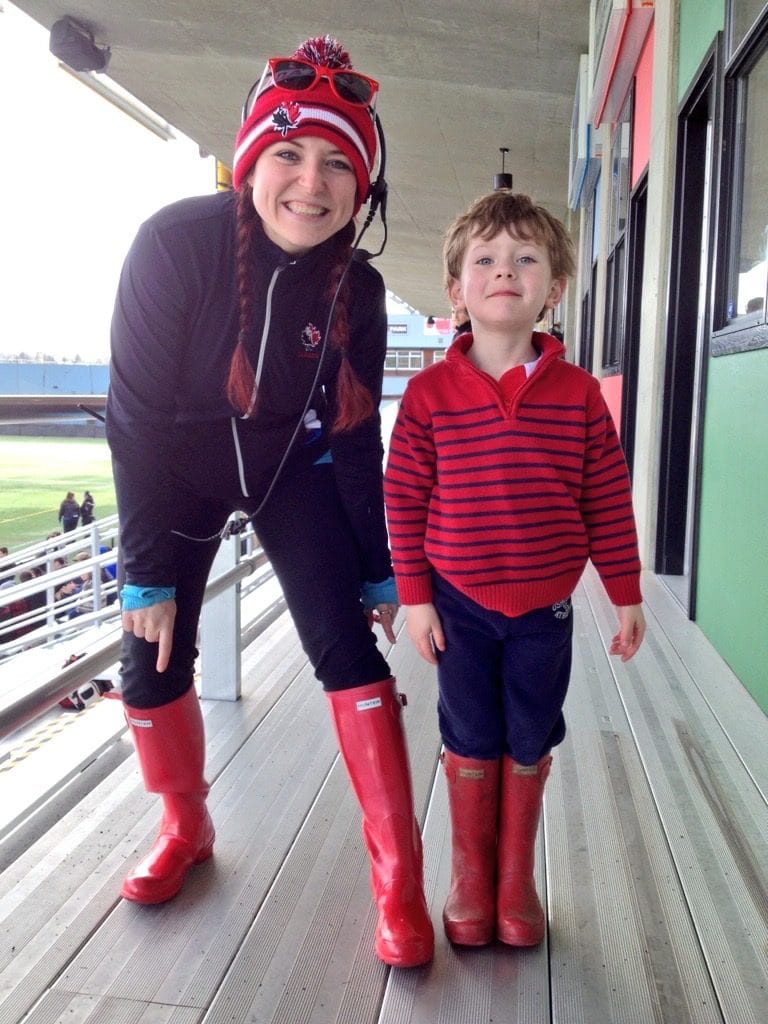 You've worked as a Match Manager for many Rugby World Cup's. What is the best thing about working these international events and why?
I don't know that I could pick just one!
It's amazing what you can learn from working with the best in the world, and across different cultures. I would say that working at both the Rugby World Cup in 2015 and this Rugby World Cup have helped me to grow as a professional in a significant way. I've learned there are different ways of doing things and developed my own leadership and communication skills.
Meeting so many new people from around the world is also incredible. I have a network of friends that literally spans across the globe! It's also so cool how you can have such varying backgrounds and be from different cultures yet have so many commonalities. I think it's that mix of differences and the love of rugby that makes the friendships work so well.
Lastly, and this would probably be the best thing if I had to choose, I am in love with watching a nation embrace and engage with the sport of rugby. It's truly inspiring and motivating to see communities fall in love with the sport through the Rugby World Cup, and to watch the athletes connect with the people. Rugby is the best sport in the world, rooted in respect, teamwork, integrity and so much more. I am overwhelmed in the best way by watching it all unfold around me.
"I would love nothing more than to see a Rugby World Cup come to Canada one day."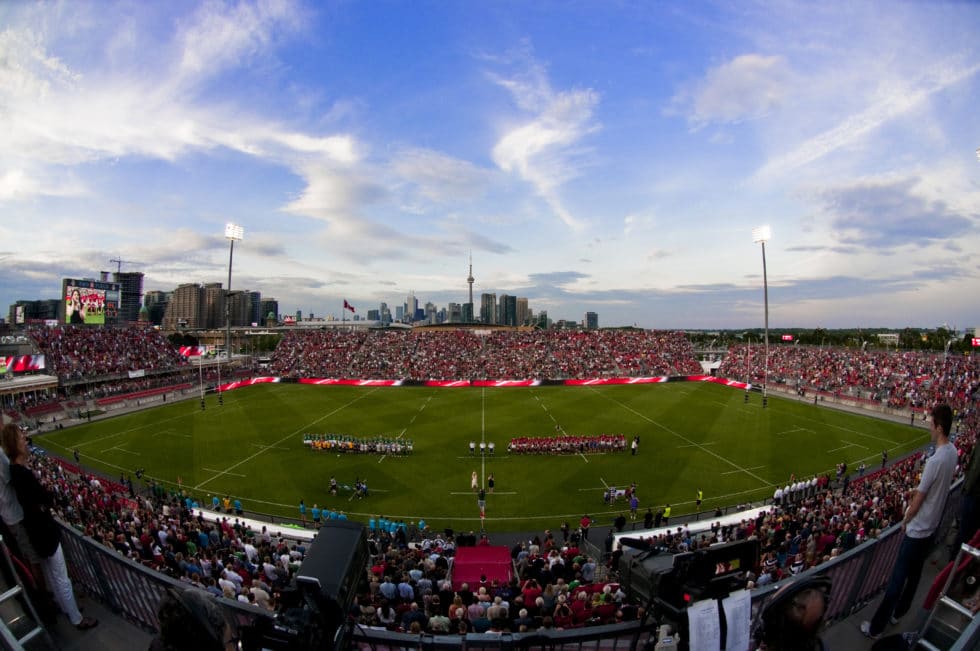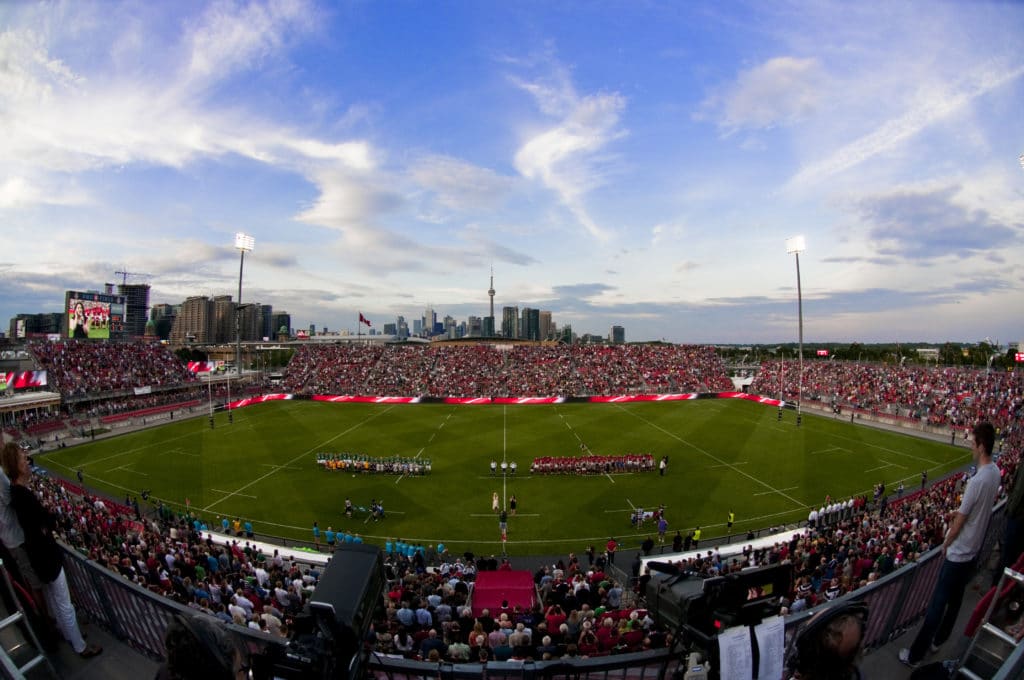 When did you realize you wanted a definite career in sport, specifically event management?
In high school, I had envisioned myself getting into PR or communications, which is why I decided to take communications and media studies at Wilfrid Laurier University. While studying at WLU I realized that I was going down the wrong career path. It wasn't that I didn't like my program, but it also wasn't exciting me.
I also wanted to get some practical experience as a part of my education, so I started researching different post-graduate programs that offered co-op or internship opportunities as part of the program.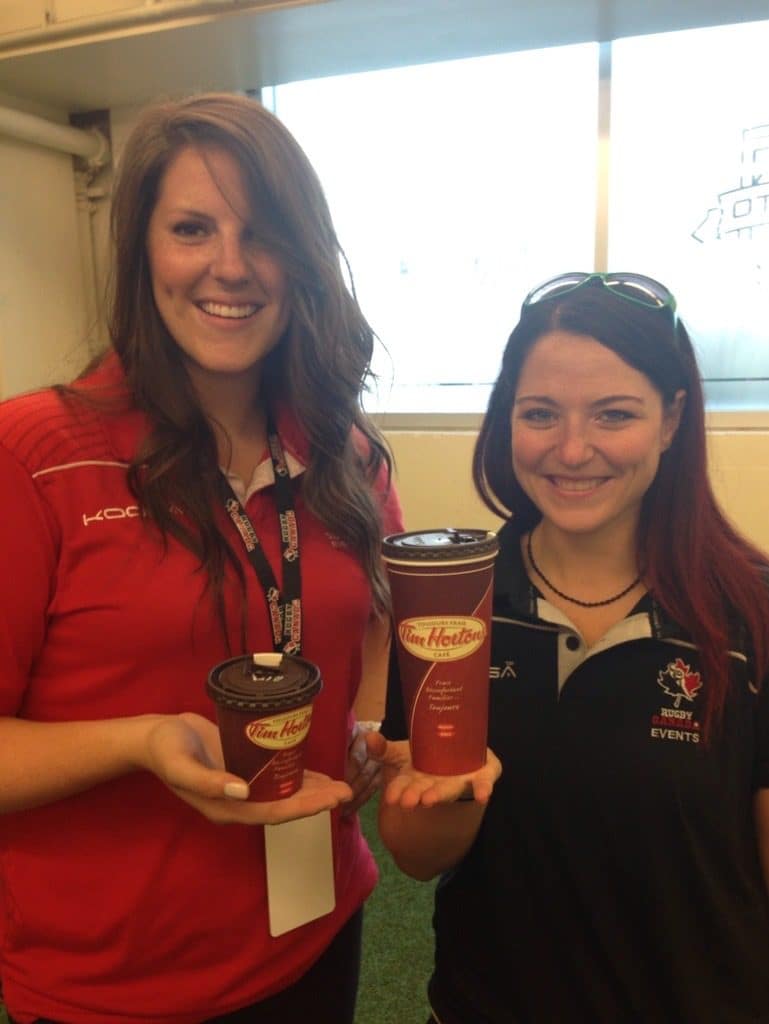 That's when I came across the Sport Business Management graduate program. As a lifelong sports fan and house league athlete, this program really excited me and so I decided to go for it.
At this point, I still didn't know what I wanted to do in the world of sports, and event management wasn't on my radar, but when it came time to start applying for the internships I found the ones that interested me most centered around events and experiential marketing.
I applied for several internships and in the end, I chose to do my internship in the events department at Rugby Canada. Rugby was a smaller sport, and at the time Rugby Canada had a very small number of staff, so I thought I would be given more responsibility and gain more valuable experiences there than at another internship where I might only be photocopying and answering phones.
I still did all that grunt work while I did my internship at Rugby Canada, but I was also a bigger part of the events team working hand in hand with the then Manager of Events. She taught me a lot and put a lot of trust in me. It was during my internship that I really fell in love with event management and knew that was where I wanted to take my career.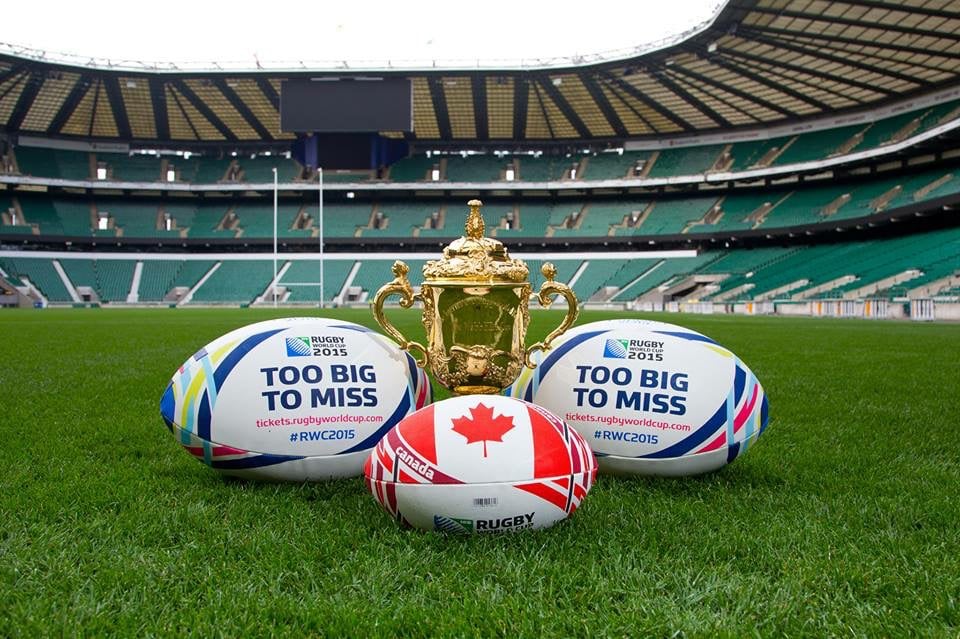 Planning for events is a long process. Often, situations occur causing the event plan to be changed on the spot. How do you maintain a positive mindset through such tough situations?
There's a phrase I use that took me a long time to actualize: There are no problems, only solutions waiting to be found!
It sounds so corny and cliché, but it is honestly true! I don't think there is an event in history that went off without a single hitch. So in reality, you have to know and accept in advance that something will come up and you will need to pivot.
The best advice I can give is to expect a curveball or two and be solutions-oriented. You don't have time to play the blame game, and pointing fingers or getting upset won't help anything. You just need to focus on finding the best solution. You also need to look at the bigger picture and find solutions that work for everyone. What you decide to do may have implications for other stakeholders, such as sponsors or the broadcaster. Sometimes the right solution will not be easy or ideal for you, but at the end of the day, you need to do what is best for the event and your organization.
For the record, it took a few years, a little meditation and repeating of the phrase "there are no problems, only solutions" as a sort of mantra, before I feel like I started living up to my own advise!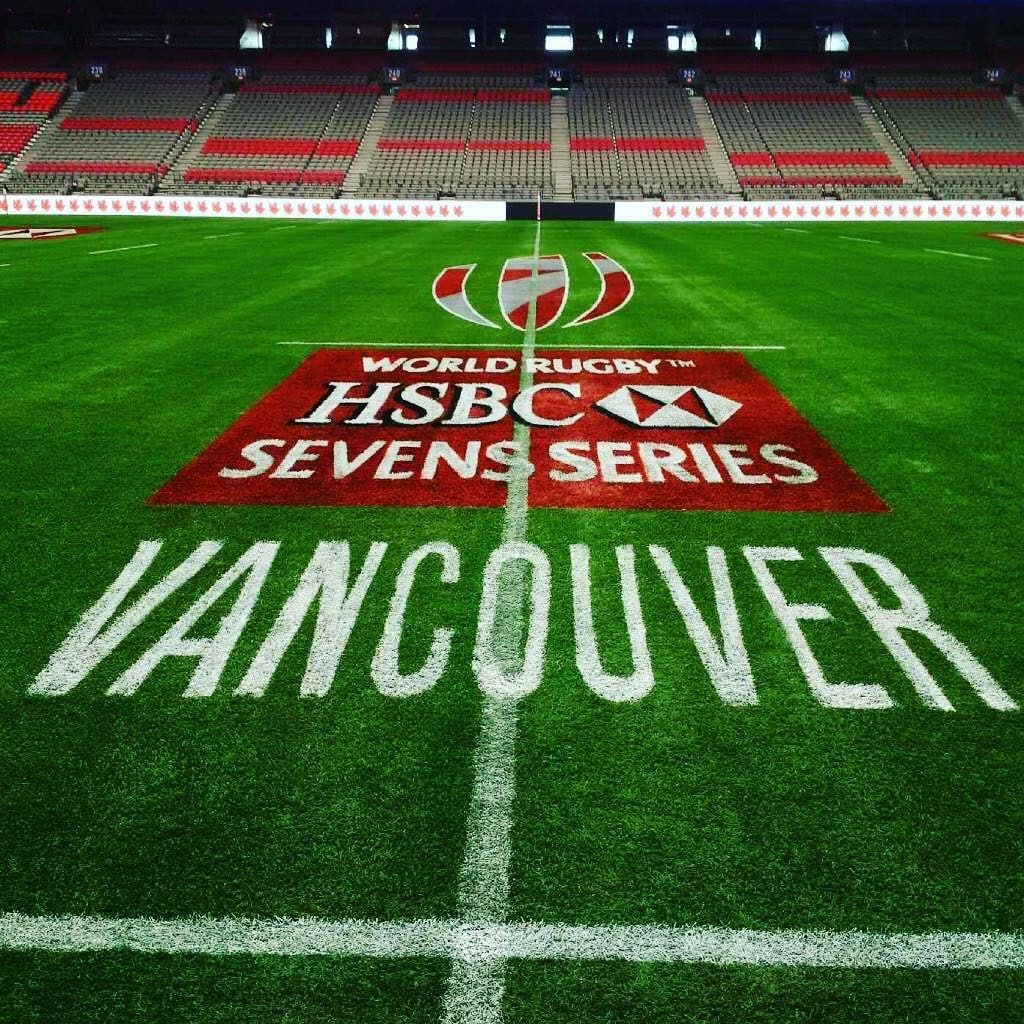 What did you enjoy most about studying sport management? Do you think your prior education in Communication and Media Studies plays a role in the career you have today?
I think the best part was learning about all the different careers there are within the sport industry, beyond those obvious ones. I think most people automatically think of professional sports, you know? Everyone wants to work for the Leafs or the Raptors, but the Sport Management program shows you all the alternatives that are just as awesome as working for a pro-sports organization.
I think my time studying communications at university was definitely beneficial. It taught me how to think critically and evaluate. It also allowed me to understand how and when certain forms of communication can be most impactful.
While I am grateful for everything my Communication Studies professors and TA's taught me, it was really the Sport Management program that helped lay the groundwork for my career. We studied things in a more practical way and there was a ton of engagement with real-life scenarios, and opportunities to speak with current industry professionals across a wide range of areas within sport. And of course, there was the internship opportunity which ultimately led me to Rugby Canada.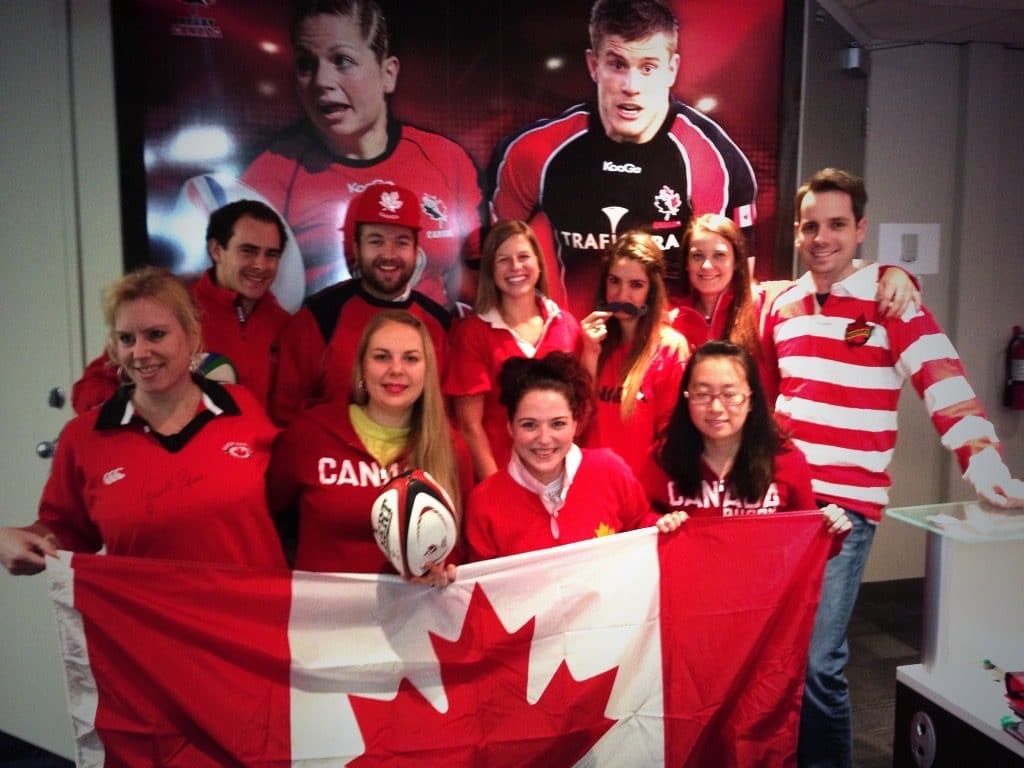 Through your travels with Rugby Canada, what have you learned from other cultures and the way they put on sporting events? Have you applied any of these methods to your own event plans?
I've been incredibly lucky to be able to travel across this beautiful country I call home. Canada is remarkable and so are all the wonderful and unique communities from coast to coast. I think what I've learned most is that it's ok to be completely an unapologetically Canadian in delivering our events. We don't need to fit the mold of rugby in England or New Zealand or anywhere else. While it's important to hold true to the values of our sport and to respect tradition, its also important to make sure we are living up to Canadian values of being inclusive and embracing the diverse landscape that is Canada. I hope we continue to push boundaries and raise standards.
The only times I've traveled for work outside of Canada has been for major rugby events – Rugby World Cup 2015 in England, Rugby World Cup Sevens 2018 in San Francisco, and now Rugby World Cup 2019 in Japan.
In England, I was surrounded by such strong and experienced professionals, that I learned a lot about being a leader. It was also there that I observed and adopted a very important philosophy for when asked a request, be it by a team manager, a colleague or another stakeholder. If you can do it, then you should. It's so simple, but makes a world of difference and is an attitude shift. I think sometimes we all have a tendency to say no to things because it wasn't planned for or doesn't seem necessary to us; but imagine if we all shifted our mindset and instead of looking for reasons to say no, we looked for reasons to say yes. It makes you a lot more friends, and makes the experience better for everyone. If the request doesn't break any rules, is within budget and doesn't negatively impact anyone then I always like to try to say yes where I can.
In San Francisco, we had an amazing team to work with and it was so important for the success of the tournament that we not only trust one another but that we lean on one another. Surrounding yourself with a great team and taking care of each other is something that was reinforced in a big way for me.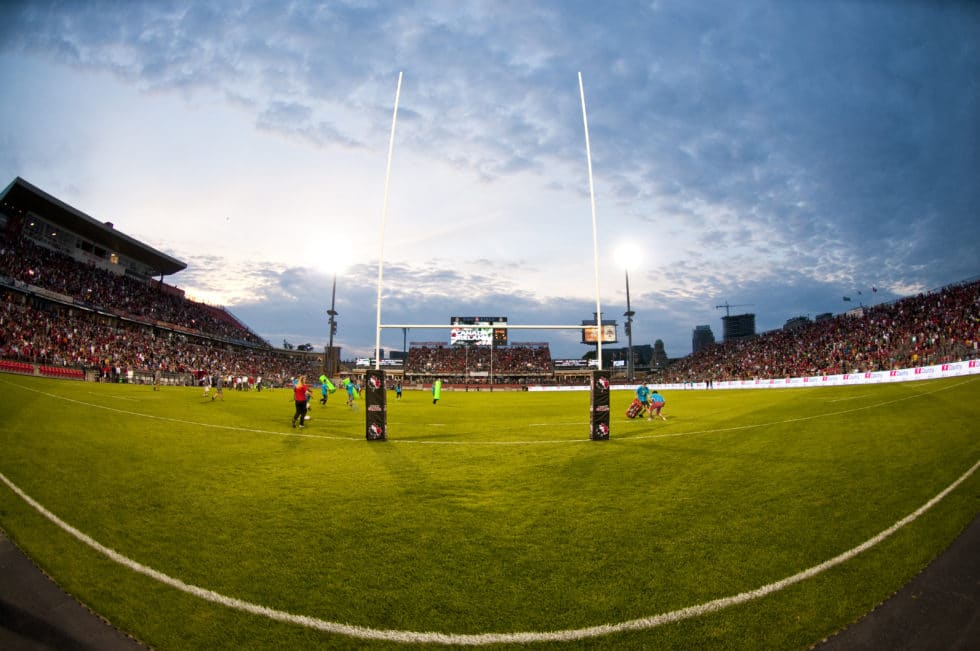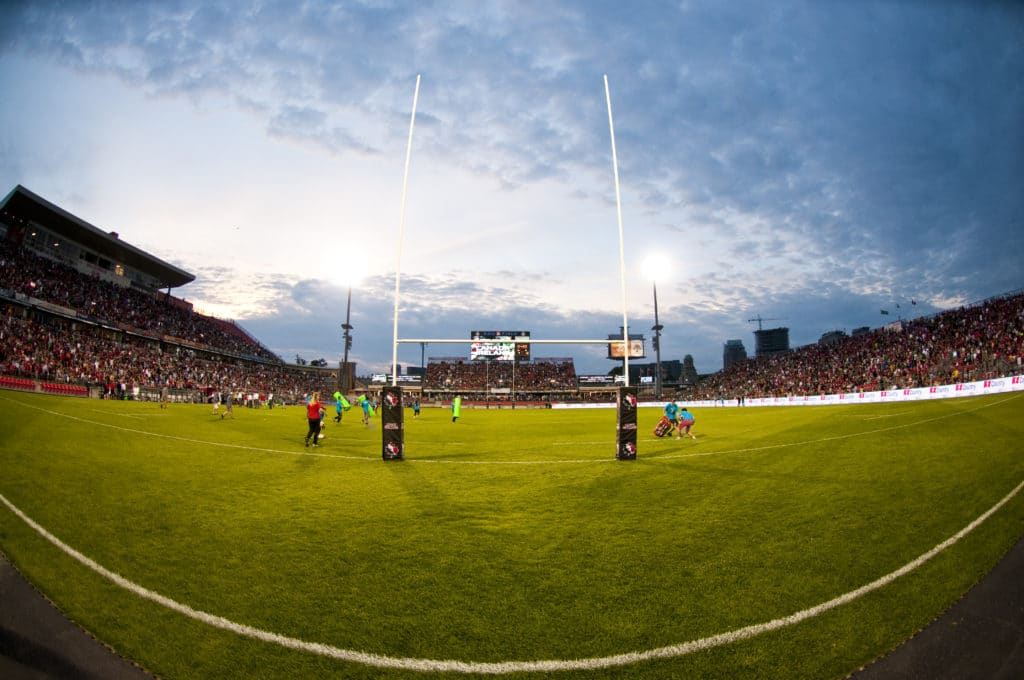 Here in Japan, it's been a big lesson in communication. Obviously there is a language barrier, and learning to communicate and ensure that your message is clear and everyone is on the same page has been a welcome challenge. I also hope that this experience has made me more empathetic and willing to see things in other ways. Being able to see through different lenses and perspectives is a great life experience that I hope will only benefit me when I go back home.
Each of the World Cups I've been a part of was wonderful and unique, but what they all have in common is that the level of delivery is 100% world-class. That is something I try to bring to all of Rugby Canada's events, and I think it's something the Canadian Rugby community has come to expect from our events.
What would you include on a list of your top 3 biggest accomplishments (or moments) between working in events at Rugby Canada?
After nearly 13 years with Rugby Canada, I can't narrow it down to just 3. I have five for you, in no particular order:
1

Being Selected To Manage Operations @ Rugby World Cup 2015

Being selected to manage match operations at Rugby World Cup 2015, Rugby World Cup Sevens 2018 and Rugby World Cup 2019. In fact, I'm the first Canadian (and first North American) to be selected as a Match Manager for a men's Rugby World Cup.
2

A Sell Out @ BMO Field In 2013

Selling out BMO Field for the first and second time with 20,000+ fans each in 2013 for the Canada v Ireland and Canada v New Zealand Maori All Blacks games.
3

2015 Toronto Pan-Am Games

Leading our events workforce to deliver a massive program of events in 2015, including six Women's International Fixtures, the Rugby Sevens at the Toronto 2015 Pan-Am Games, nine Men's International Fixtures, and three national competitions within the three months leading into the 2015 Rugby World Cup.
4

People Prospering

Seeing the staff members I've hired and mentored excel at what they do and continue to grow and impress. Of particular note are the likes of Paul-Henri van Thiel and Alana Gattinger, both of whom have gone on to be promoted into bigger roles within Rugby Canada.
5

HSBC World Rugby Sevens Series Hosting Announcement

When World Rugby announced that we had won the bid to host a stop on the HSBC World Rugby Sevens Series.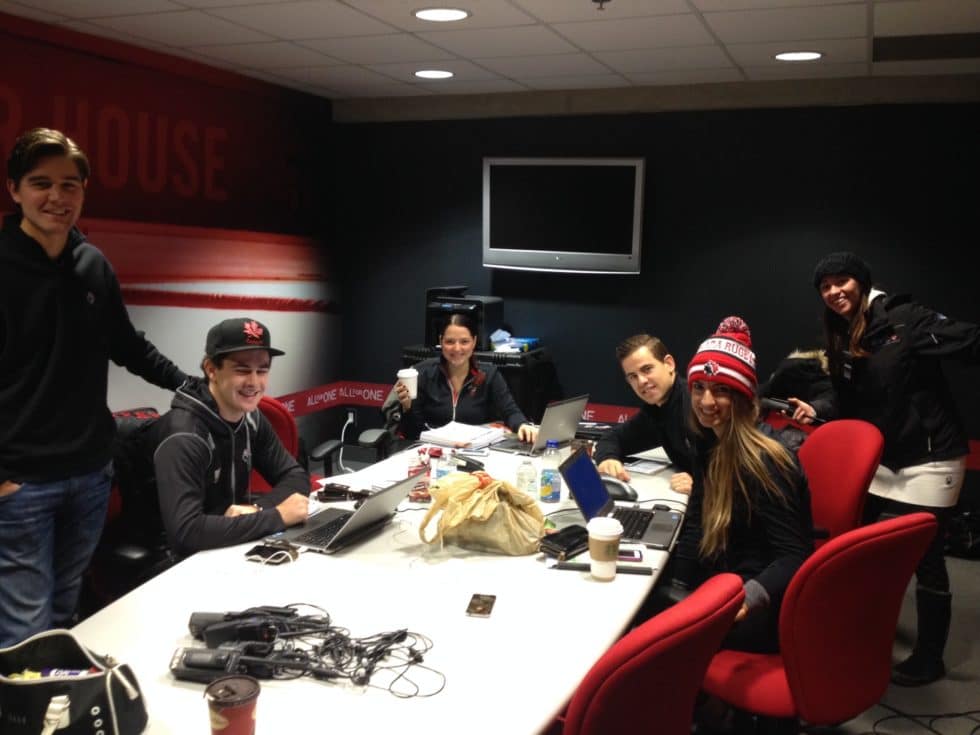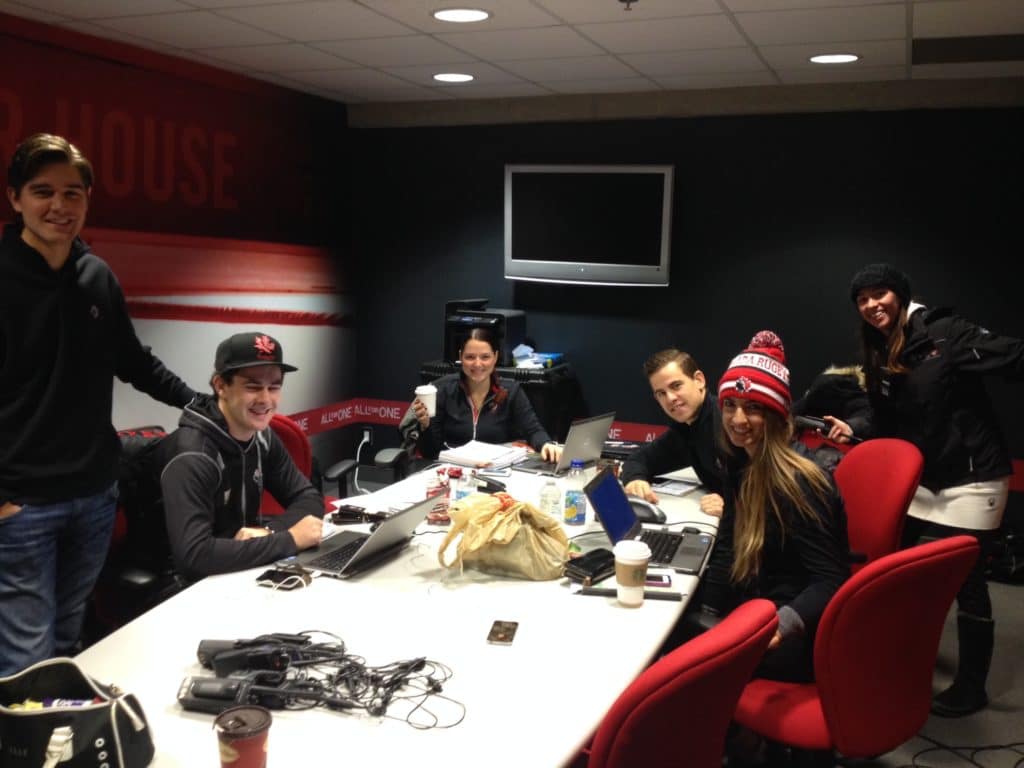 Final Thoughts From Hayley
Jennifer Smart is a great, smart person (pun intended). Jennifer definitely did not take the traditional path to having a career in sport, but look where she is now! Jennifer Smart is thriving and succeeding, and I look forward to hearing more about her in the future as she grows in her career, both personally and professionally. I, and the SPort MAnagement (SPMA) Hub team, really appreciate her taking the time to talk to us and tell us a bit more about her.
---
Jennifer Smart
Interview by Hayley Michie
Posted October 21, 2019 in Industry Profiles