Justin Savoie is the Promotions Manager for the Tampa Bay Lightning. Not only is he responsible for the in-game aspect of promotions, but he is also responsible for many community initiatives, some of the National Hockey League's most successful in fact. After hearing about Thunderbug's Kids Club & Student Rush in the wake of 200+ straight home game sell outs, I was so curious to learn more about the person behind these fantastic promotions. It didn't take long before I found him. If you ask him though, he'll tell you he isn't the only person behind these fantastic initiatives. But by the sheer fact that he's involved with them was enough for me. He shares the path that led her to working in sport, the all-encompassing nature of his role as Promotions Manager and offers three individuals we should interview next on the SPort MAnagement (SPMA) Hub. As a massive hockey fan, I loved getting to know Justin Savoie. But you don't have to be a hockey fan to appreciate the fantastic conversation I had with Justin below.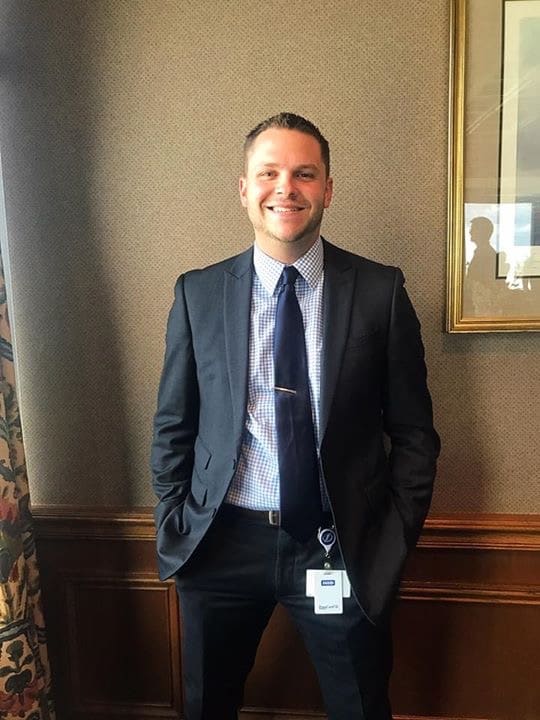 Please note: The interview with Justin Savoie was conducted via a typed conversation. Editing changes were made to make it easier to read while maintaining the voice of the interview.
Tell us about your role as Promotions Manager for the Tampa Bay Lightning. What does your day-to-day look like?
As the Promotions Manager for the Tampa Bay Lightning, I have a wide range of duties. The term "Promotions" is very broad, so there are lots of initiatives and tasks that fall under my scope of responsibility.
1

Our Media Buyer

I work very closely with our Media Buyer to build out the overall advertising strategy for the team. While the Media Buyer handles all of the "spots and dots", I handle everything else with regards to our media partners.

I work with each of our partners to build out promotions throughout the season (contests for fans to win tickets, experiences, etc. to specific games that may need a little added support). This allows us to have the media world talking about the games that may need a little extra help. I also work as our Media Relations representative, making sure that all of our media partners are assisting us with promoting the various initiatives that come up throughout the season.
2

Our Partners

I also work with our Partnership department to build out new and meaningful promotions with our partners. Promotions have become very important to our organization. Most of the promotions that we create are geared towards database growth in some capacity. While ticket sales have been very successful in the last few years, we need to continue to make sure that we have a pipeline of fans to keep us successful for years to come.
3

Our Youth Programs

Aside from the traditional promotions that I oversee, I also oversee a few of our youth programs. I currently oversee both our ThunderBug's Kids Club and our Student Rush program.
"Our Kids Club has continued to be one of the most successful Kids Club in professional sports (both in terms of revenue generated and total members)."
Our Student Rush program is a program designed to allow students the opportunity to secure game tickets for $25.
4

Marketing For Our Community Hockey

I also oversee the marketing efforts for our Community Hockey department. Community Hockey is responsible for the growth of the sport of Hockey in Tampa Bay. They are in charge of all hockey clinics, school visits, etc. Community Hockey has become a major initiative for, not only the Lightning but the NHL over the years.
"Community Hockey has become a major initiative for, not only the Lightning but the NHL over the years."
5

Grassroots Advertising

Aside from all of these things, I also handle a variety of other things that come up throughout the year. I am in charge of various grassroots advertising initiatives such as putting up banners around town, branding various items around town like boats, bike share baskets, rideshare cars, etc. I am in charge of ordering all of the giveaways for the organization, both full arena game giveaways, and smaller promotional item orders.
6

Liaise With Broadcast Partners

I also work as the conduit between our broadcast partners and our organization. I make sure that our broadcast partners know everything that we are promoting as an organization so that they know what to talk about for each game.
7

Other Tasks As Well!

These are just a few of the things that I am in-charge of on a given day. Like I mentioned in the first few lines, my position is very fluid and there are lots of tasks that come up throughout the season!
What is the best thing about your position?
For me, I would say that the best thing about my position is having the ability to market something that I am passionate about.
While Tampa is not a traditional hockey market, I have been a part of a major transition from a team that had a difficult time selling tickets to a team that has sold out over 200 straight games. Being able to see a lot of the hard work of both myself and my teammates around town gives me a sense of pride on a daily basis.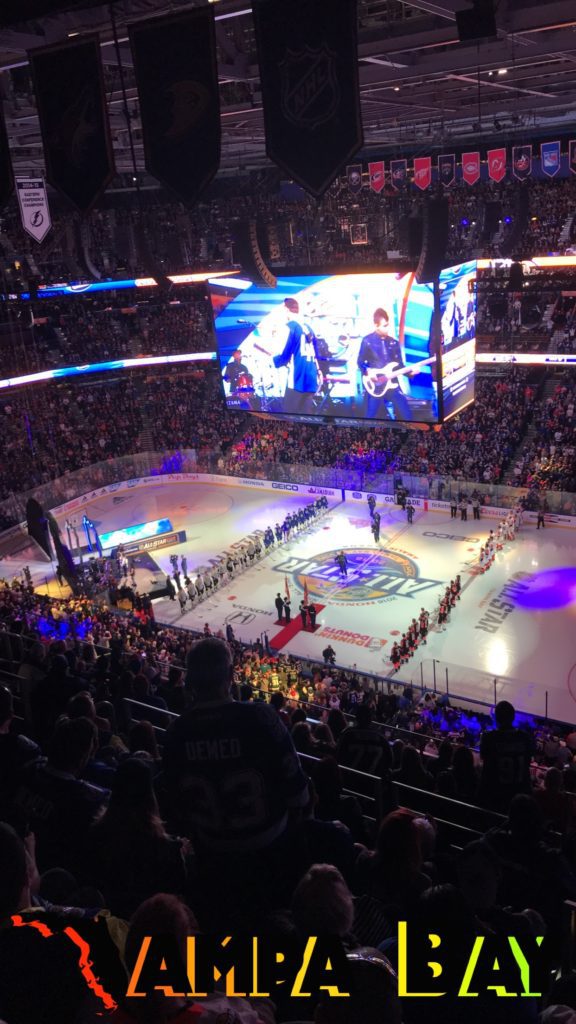 When did you decide you wanted a definite career in sports?
I would say that I decided I wanted a definite career in sports when I was in college. Back in high school, I didn't really know what I wanted to do. I knew I would probably end up working in business in some capacity but didn't really know what direction.
"When I came across Sport Management as a focus, I decided to try it since my passion had always been sports. During school, I did what most students did and partook in a few internships, most notably with the New York Rangers in the marketing department."
That was the first time that I truly got a glimpse into what went on behind the scenes of a professional sports team, and more specifically, in the marketing department of a sports team. I knew at that point, that this was what I wanted to do for my career.
How do you maintain a positive mindset through tough situations?
While it can certainly be tough at times to maintain a positive attitude through tough situations, I typically try to focus on all of the positives going on.
A lot of times, when things may appear to be going poorly, the average fan probably has no idea that those tough times are going on. A lot of times, we tend to be much harder on ourselves than we need to be. Most people don't even know when a mistake is made unless they are actually a part of what is going on.
I also try to remind myself that I am strictly just marketing a hockey team. A lot of what I do is not life or death. We are in the business of making memories, so that is typically what I try to focus on.
What would you say to someone who is struggling to succeed in the sport industry?
The advice that I typically give to folks trying to make it in the sports industry is to find what their passion truly is. A lot of people don't truly understand what goes into working in sports. There is this connotation that working in sports is always glamorous. While there are truly a lot of great perks to working in the sports industry, it's not always for everyone. I typically tell anyone that is trying to succeed in sports to be a "Yes Man/Woman".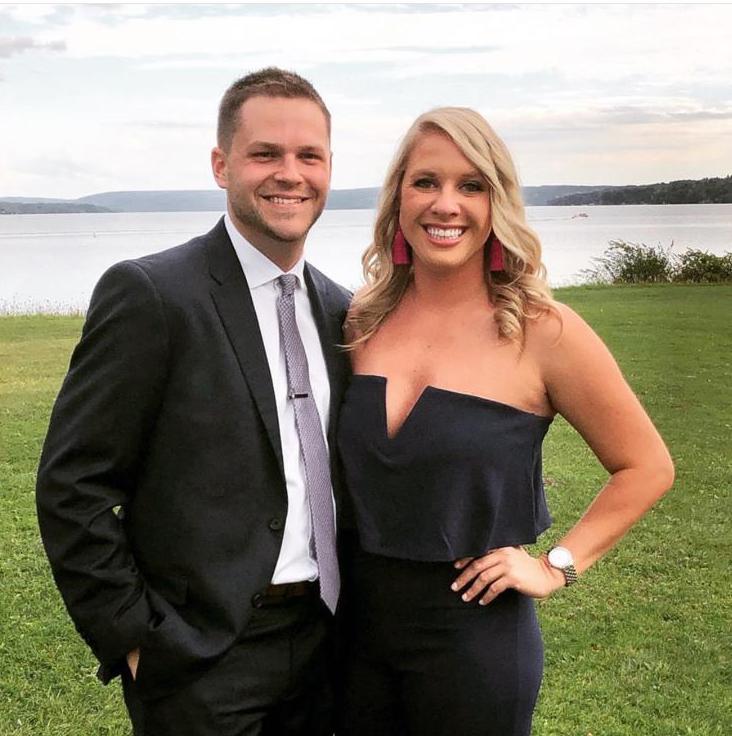 Take advantage of every opportunity that presents itself. You will never realize what your true passion is until you experience different things. Sports is a very small world where people seem to know someone everywhere. Make connections and keep in touch with them. You never know when that person might be able to help out in some way or when you might be able to help someone else out.
Who do you look up to?
There are a few people that I would say I look up to in this world. First and foremost, I would say my parents. Ever since I was a kid, my parents have always preached a work hard mentality. I like to think that I got my work ethic from my parents. Without their support through the years, I am not sure where I would have ended up. They taught me that hard work and perseverance go a long way in achieving a successful career.
Who do you think we should have on the SPort MAnagement (SPMA) Hub next?
It's always interesting to see the different paths that folks take to get into the sports industry. Below are a few people that I think would be great people to feature:
1

Patrick Abts

Pat is the Director of Consumer & Digital Marketing working with me at the Tampa Bay Lightning. Pat is a great friend of mine who has moved his way up within the organization pretty quickly. He also has a unique path to how he got where he is at.
2

Shannon Burrows

Shannon is the Senior Partnership Activation Manager at the Tampa Bay Lightning. Shannon also has a different path to how she got to where she is at. She also happens to be my girlfriend. ?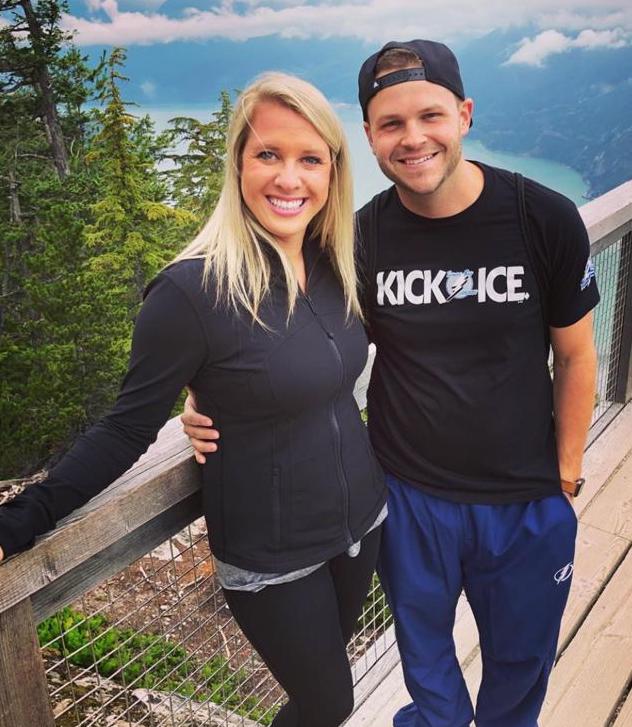 3

Brittany Austin

Brittany is the Director of Creative & Brand Strategy, also working with the Tampa Bay Lightning. Brittany is my direct report and has been with the Lightning for over 10 years. She has firsthand experience in the transformation that has taken place here over the past decade.
Thoughts from Anthony
As the Promotions Manager for the Tampa Bay Lightning, Justin Savoie performs many duties throughout a season. Indeed, his role in Promotions is very broad and so many aspects of the team fall under his purview. In fact, he is responsible for overseeing the department in charge of growing the game of hockey within the Tampa Bay area in addition to in-game promotions. From managing the team's community initiatives to working with their media buyer, partners, broadcasters, and more, Justin Savoie has his hands full indeed! But in a good way. He has tremendous passion and brings it naturally to everything he does with the Lightning. After all, that's what most successful sport management graduates possess, right?
---
Justin Savoie
Interview by Anthony Clark
Posted October 22, 2019 in Industry Profiles