Like many aspiring athletes, Chadrack, Meshack, and Abednego Lufile had dreams of getting their first scholarship, their first championship, and their first professional contract. Not many aspiring athletes can ever fathom what it would be like playing alongside their siblings at the professional level. While they continue to all have very separate careers, all three of the Burlington, Ontario natives journeys converged this past summer season when Chadrack, Meshack and Abednego all signed with the Guelph Nighthawks for the inaugural season of the Canada Elite Basketball League (CEBL). Their younger brother Elijah is still chasing his dreams of playing professionally and is on the right track having captured a basketball scholarship playing for ORU of the NCAA. I got the very special opportunity to speak with each one of the brothers to find out what it's really like to have made their dreams a family affair and what it's like for Elijah to be following in their footsteps.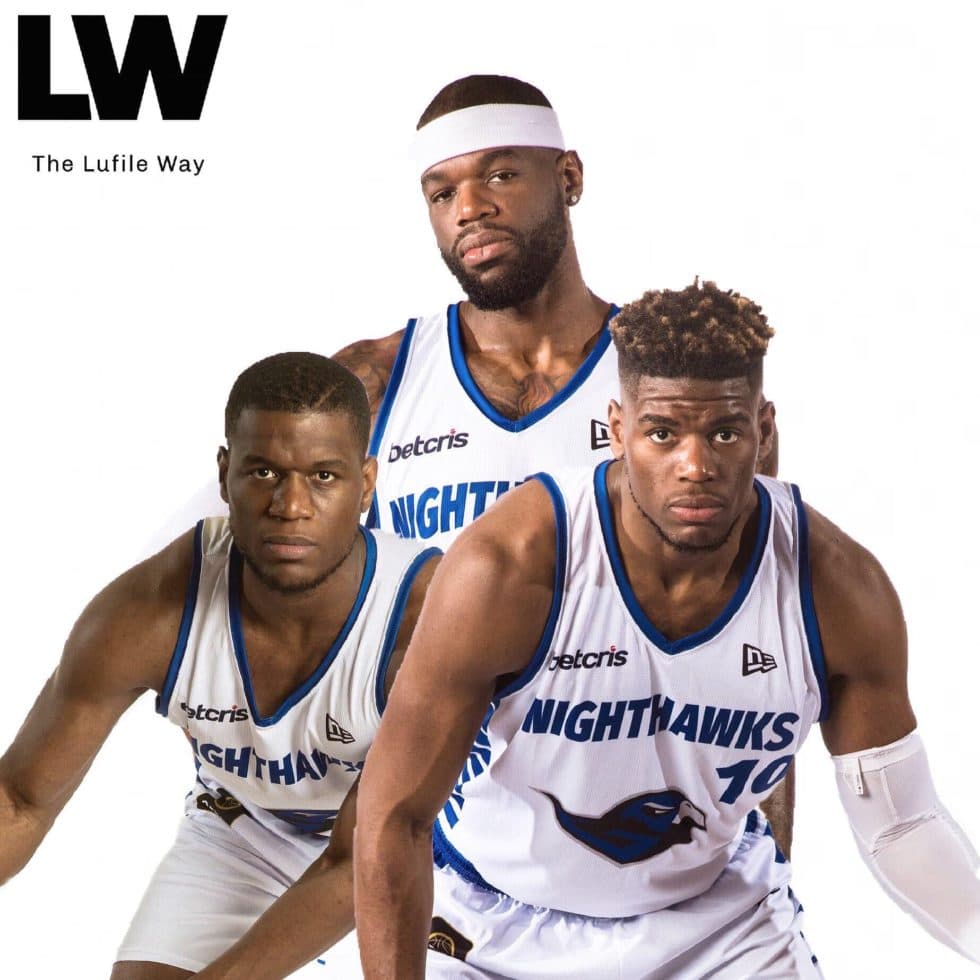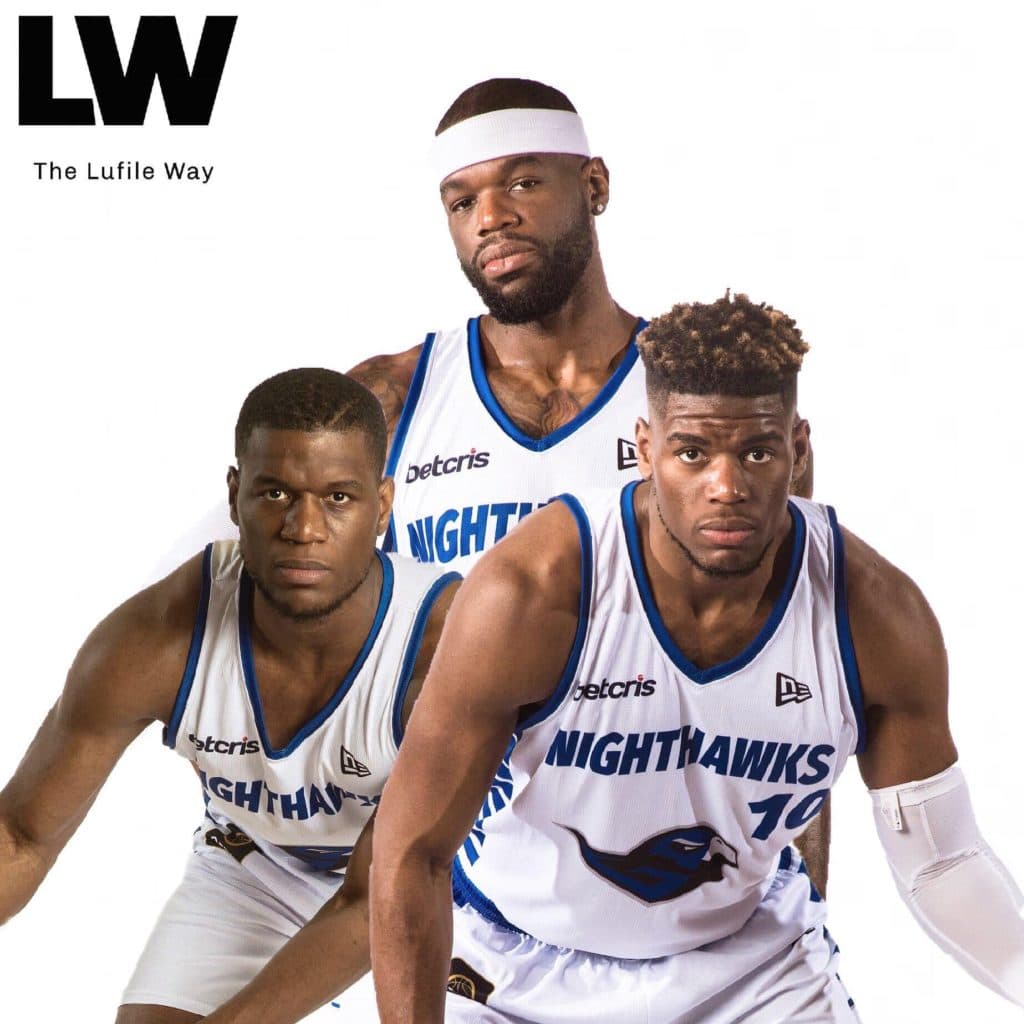 Tell us about your roles as professional basketball players. What does your day-to-day look like?
The role of being a basketball player is very repetitive, almost like University but without having to go to class. -Abednego Lufile
It's definitely true for all three Lufile brothers that they follow very repetitive daily schedules, however, they're not all the same. Meshack's daily routine is very fuel oriented. He's very focused on fulling his body with lean proteins, fruits, vegetables, and amino acids. However, he emphasized the importance of sleep as well, specifically napping during the day. On top of all the expected physical training and recovery, Abednego also highlighted the importance he sees in fitting community service into his daily routine. Finally, a day in Chadrack's life is all about squeezing extra workouts in by the sounds of things. He has a morning workout routine, followed by a trip to the weight room, all before his first-team workout of the day. After practice, it's all about rest, stretching and hydration for the oldest Lufile.
How does your day to day change between pre-season, during the season, and post-season?
Pre-season seems to be the ultimate grind for these athletes. This is when they eat heavy, lift heavy, and train heavy to prepare themselves for the upcoming season. Meshack says preseason is about exhausting his body to prepare him for the rigours of the regular season. Pushing his limits so when he's on the court it becomes easier. All three brothers agree that once the season starts it's all about maintenance and staying healthy. And once the seasons over, they all appreciate some well-needed relaxation and recovery before they get back to work.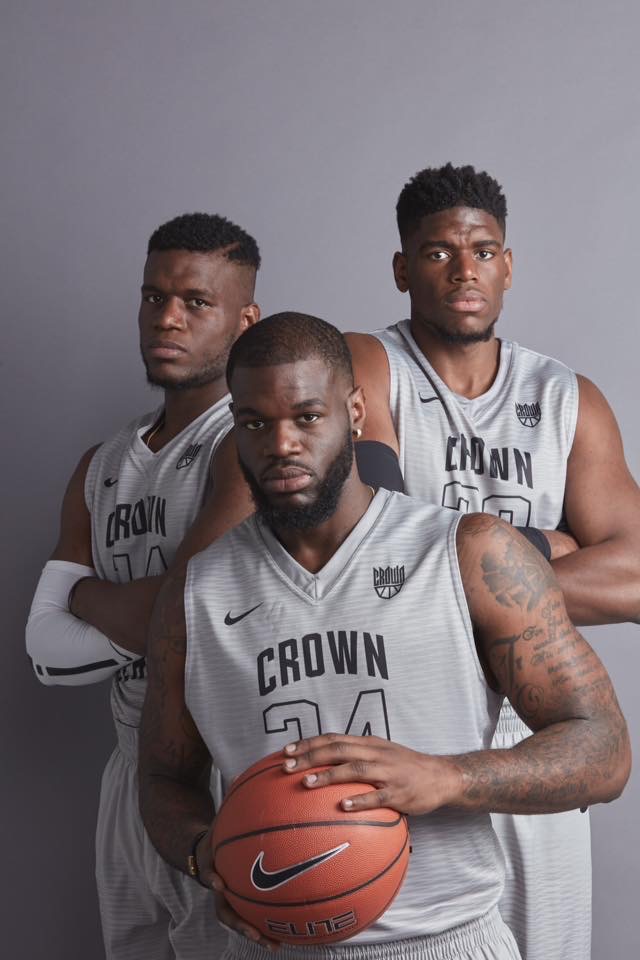 Chadrack and Meshack, you two previously played on the Halifax Hurricanes of the NBL-C together, and now all three of you just finished up a season with the Guelph Nighthawks of the CEBL.
What's your favorite part about playing on a team with your brothers?
We for sure made history being the first 3 brothers to play professionally on the same team. -Abednego Lufile
In sports from amateur all the way to professional, it's always preached to trust and treat your team like family, Meshack confirmed despite constantly having new teammates and having to rebuild trust. But hearing how touched he was to play with his own blood was heartwarming. Meshack said:
But with my brothers, it was literally family and probably one of the most special moments of my life; something I can truly never forget. Touching the floor with them was special. I can't explain it. It was something I never thought possible and I will always be grateful for it. When you're on the court together knowing how your brother will go to war with you any day.
Chadrack's favorite part was simply being together, learning together, and growing together, on and off the court. Abednego, on the other hand, pointed out that this was not their first appearance together, and he's right. The brothers first played in high school together, but more recently they appeared in the prestigious Nike Crown League. Being the first trio of brothers to play on the same team professionally is rather unique. However, playing in the same league sounds very familiar if you take a look at the NBA today and see not one, not two, but three Antetokounmpo brothers playing.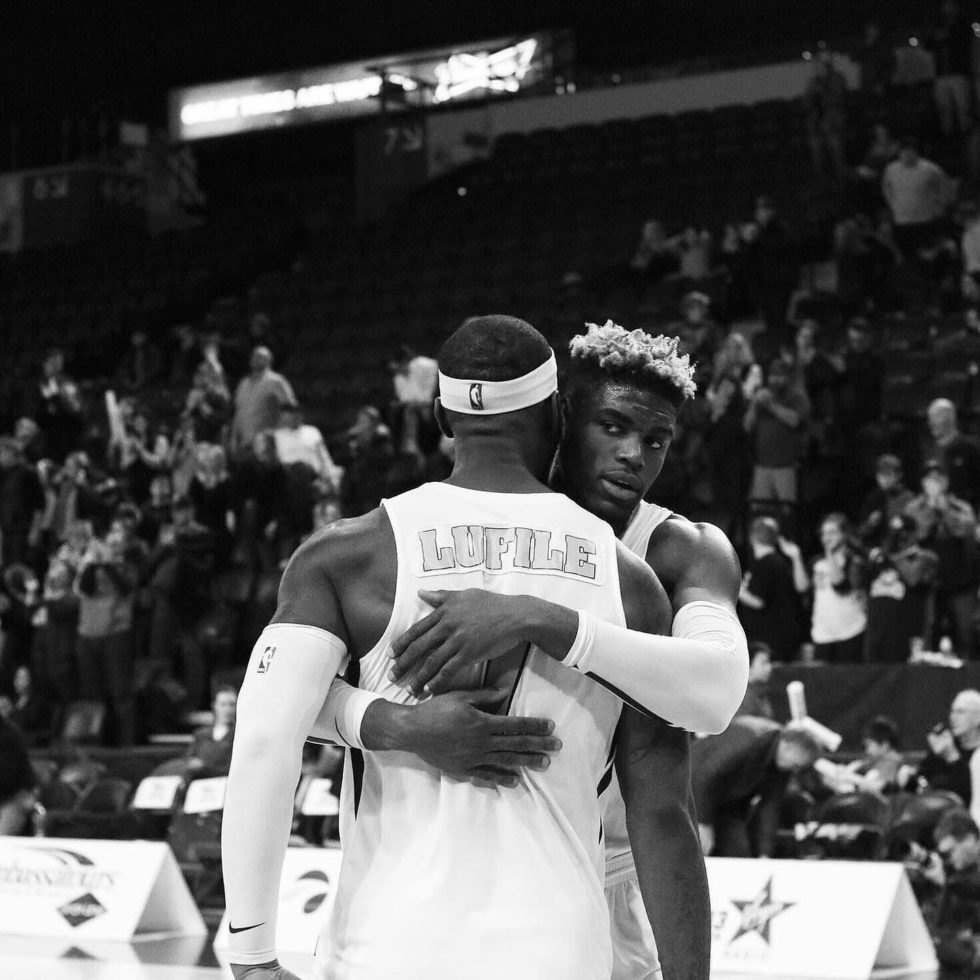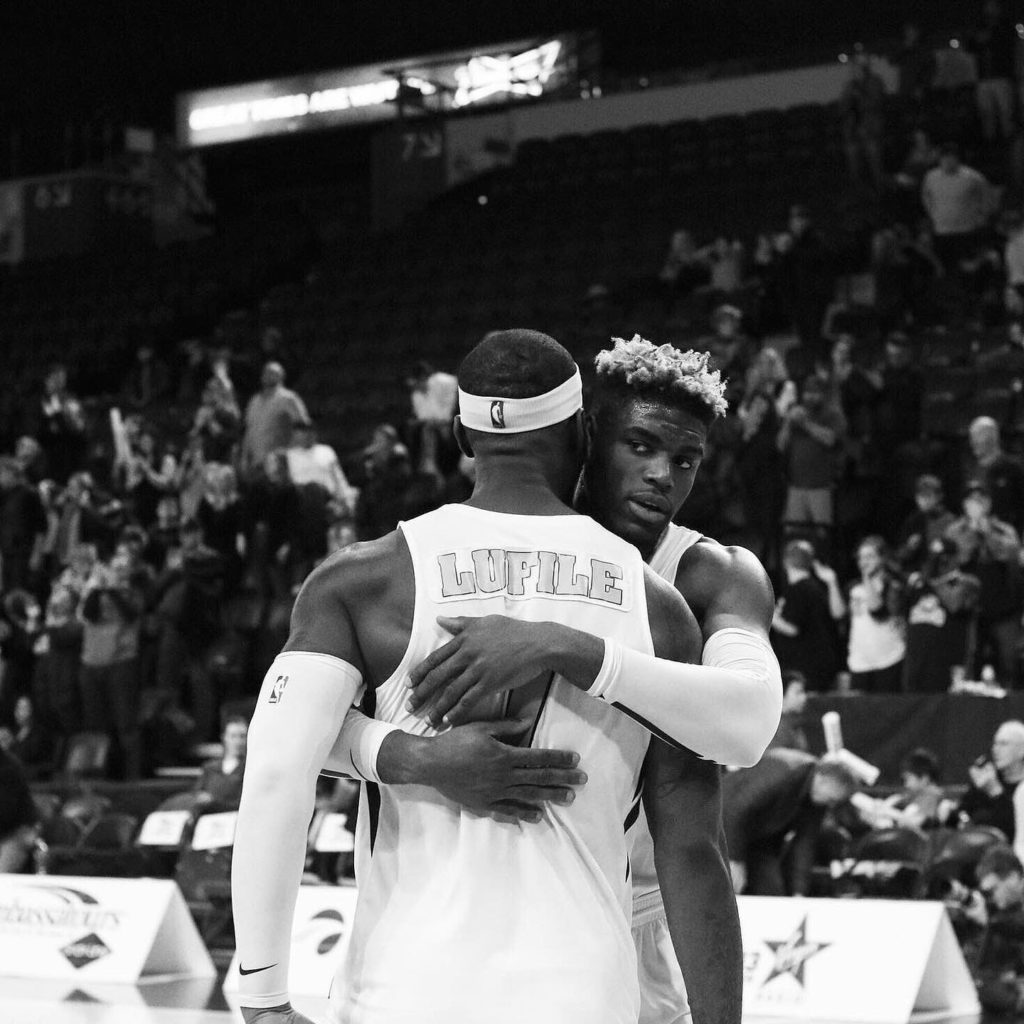 What's the most difficult part about playing on a team with your brothers?
It seemed to be unanimous that there is no major downside to playing together. While the men had to share minutes due to playing the same position this wasn't perceived negatively among them. Meshack said "honestly, seeing them do well and succeed to me was beautiful and something that I can never envy because their success is mine." and that ultimately summed up their feelings. Chadrack, like the others, could not come up with a downside to playing together and simply stated: "I don't think there was a difficult part playing with them it was a bonus for me to play and see them get better."
What's the most memorable moment of your career so far?
I had the opportunity to check in with all four brothers, including the rising star himself, Elijah Lufile about their most fond memory from their career thus far!
Meshack broke down two nights he will never forget:
1

First Buzzer Beater

My most memorable moment of my career was in my first pro regular-season game in the Netherlands I hit the game-winner for my team when I played for Aris Leeuwarden in the dutch basketball league, something I always saw on tv and you replay those moments from the NBA guys and top pros and for me to do it was special.
2

CIS Conference Championship

But in basketball, in general, my most memorable moment was winning the conference championship at my school in 2012 and finishing the season 19-1 the success that year helped propel my individual success and make me hungrier.

Abednego's most cherished memory of his career he described as "when we played the Niagara River Lions and I scored my first professional basket. I got subbed into the game and hit a corner 3 then my brother Chadrack came right back and hit a 3 right after me and we went on a run and the fans were going crazy!"

Chadrack on the other hand, I'm sure most of you would have probably assumed that he would have mentioned his NCAA Final Four run. But in actuality, there was no contest for him. He said: in my career, the highlight was playing with my brothers. Nothing beats that.

Elijah is still early in his basketball career however without hesitation, he knew exactly what to say. He explained his most memorable basketball moment so far as, "putting my jersey on with my family last name. It's a reminder of who I'm fighting for and representing." This humbled young player has laser focus.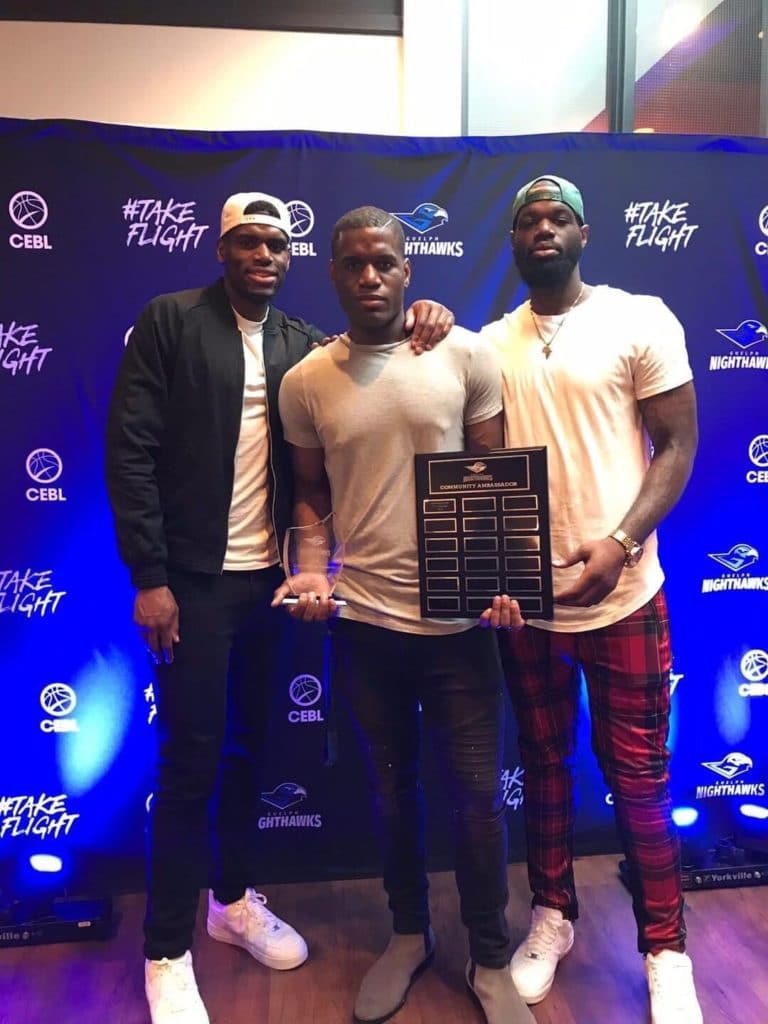 Would you say your path to your current positions was quite easy or rather challenging, and can you discuss why?
Everyone's always curious, in the sports industry especially, how professionals come to be. Where were they before the bright lights? How did they get there? It's fair to say for this family it was anything but luck.
Chadrack began by saying that he never felt odds were in his favour. He explained it was tough, "Nothing was ever handed to me and there is a lot of politics. I've always had to prove myself and I've bumped into some coaches that didn't have any favour in my direction until they got to really know me and my game."
Abednego elaborated on that by saying "None of us have grown up going to basketball camps, having trainers, having access to gyms or any sort of exposure. Money was never on our side growing up… we relied solely on talent to give us the edge in everything." He continued by proudly pointing out that despite these things, all four brothers have managed to both capture basketball scholarships to university and continue their careers onto the pros.
Meshack agreed that his journey has been anything but easy. Meshack never made his middle school team, and never played in high school. From being overlooked his entire career, to heartbreak, to sidelining injuries, and a whole host of disappointments, he has nothing but positivity looking back on it. "Adversity has become my rallying cry and I look forward to tough moments because I believe it builds character and also I don't think you ever lose, you always win because everything in life teaches you something. I always believed in myself and still do I know what I'm capable of and the god-given talent that God has given me. I joined REDA in grade 12, the Regional Elite Development Basketball Academy and the coach by the name of Terry Upshaw gave me my first real chance to get better I will always have love for him."
Finally, Elijah's journey is one that I'm sure they'll make a movie about one day…
I had a long journey. A really long journey. I was not a good basketball player nor did I have a high IQ. But that was not the thing that hindered me from continuing on my basketball career. It was listening to what others said about me.
However, this quickly became the least of his worries.
Later on, he got an offer from a junior college in Colorado but ended up having to redshirt both years. He remembers it being emotionally draining and at that point he recalled the voice in his head telling him "I'm not cut out for this." Elijah continued to reveal: "I had doctors misdiagnosing me with cardiomyopathy which would not allow me to ever play basketball in my life. It was devastating because I then started to believe my life and basketball were over." But he fully credits his faith and trusting in the Lord for having gotten him through it. He had finally gotten cleared to play basketball, but now he had nowhere to go. "But by God's grace, I ended up at Oral Roberts University. It's been a blessing." This is where he continues to play and just had the biggest game of his NCAA career with Chadrack there in the stands supporting him.
What advice would you give to an athlete looking to start a professional career? What's the best advice someone gave you?
"Bet on yourself" -Fred VanFleet
The best advice Meshack wanted to give aspiring athletes was what his former teammate Fred Vanfleet told him. He explained that to bet on yourself means to trust and believe in yourself because you can't expect anyone else to do that. "I believe I am able to relate to kids today who may have gone through the same struggles as me and be a beacon of hope for them. The other piece of advice Meshack wanted to share was "keep positive people in your corner and people that not only believe in you but people that will also tell you the truth even when it's hard."
"By faith, not by sight"
Abednego explained that this means to always believe and have faith in yourself despite what you see, hear, or feel.
Chadracks's advice to up and comers is to "never stop working, stay hydrated, healthy, and always listen to your body. And, stay away from people that don't want to be great because you are who you hang with and it's just reality."
Elijah wanted anyone reading this with athletic aspirations to keep in mind, "your body is your money, take care of it. Listen to your coaches, don't waste a day!!! And absolutely positively put Jesus Christ first."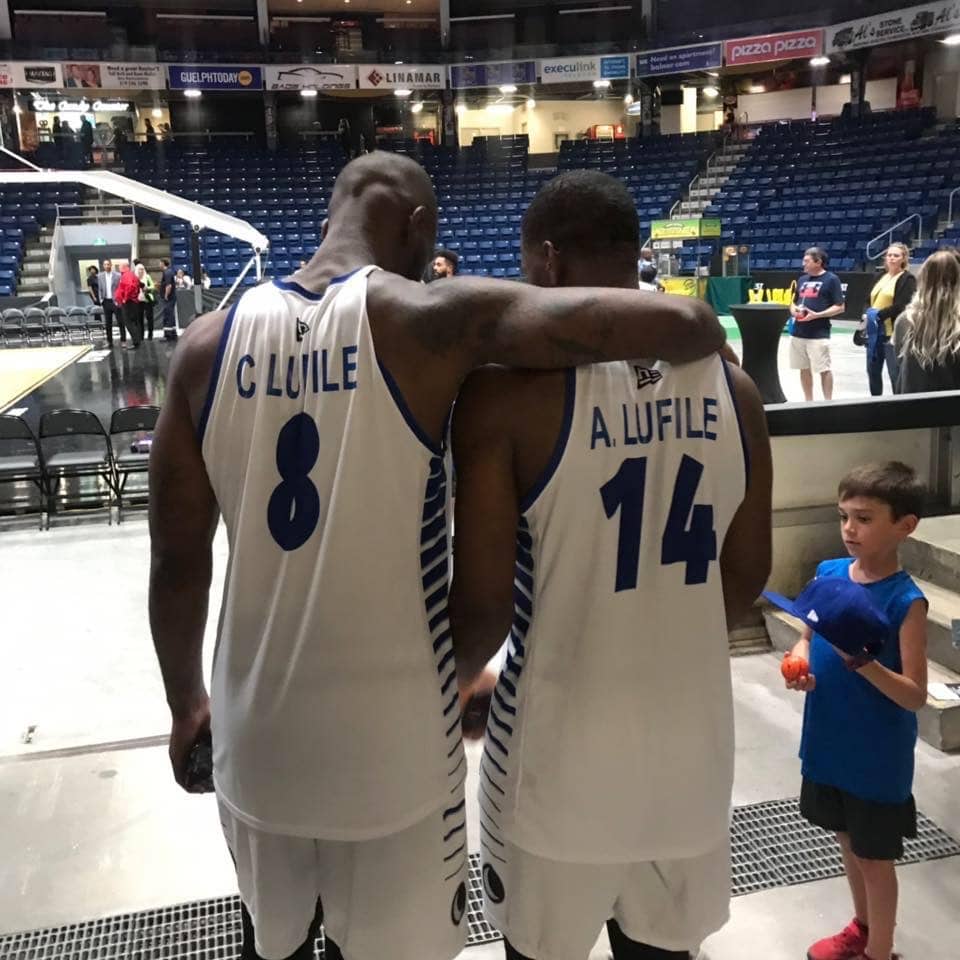 When was the point you realized that you were meant to play at the professional level? Take us through that realization.
The first of the Lufile brothers to realize he was meant to play professionally as you may have guessed is the oldest; Chadrack. He said he realized he was meant to continue his journey back when he was in high school. "Even after matching up against NBA protected guys, I held my own." He was a standout and from the very start attracting big names like Louisville, Texas. Georgetown, etc.
It took Meshack a little longer to come to his realization, but naturally so, since his love for the game developed much later. "I think it was my final year of college. I averaged around 16 and 9 and shot 68 percent from the field. I was a matchup nightmare and my love for basketball continued to grow. I didn't just look at basketball as a sport or hobby but my field of work, a chance to brand and grow myself, and make an impact in the community." This was fortified after his final college game and one of the worst performances of his career, scoring only two points. "I thought it was over but God had different plans for me. I received calls from agents who were interested in me, and I'll forever be thankful for that. Even in my most down moments, there was a light and from there I knew I was meant to play this game."
After Chadrack and Meshack made their dreams a reality, they immediately inspired Abednego to do the same. He remembers thinking if they could both do it, "why not me?" And the rest is history…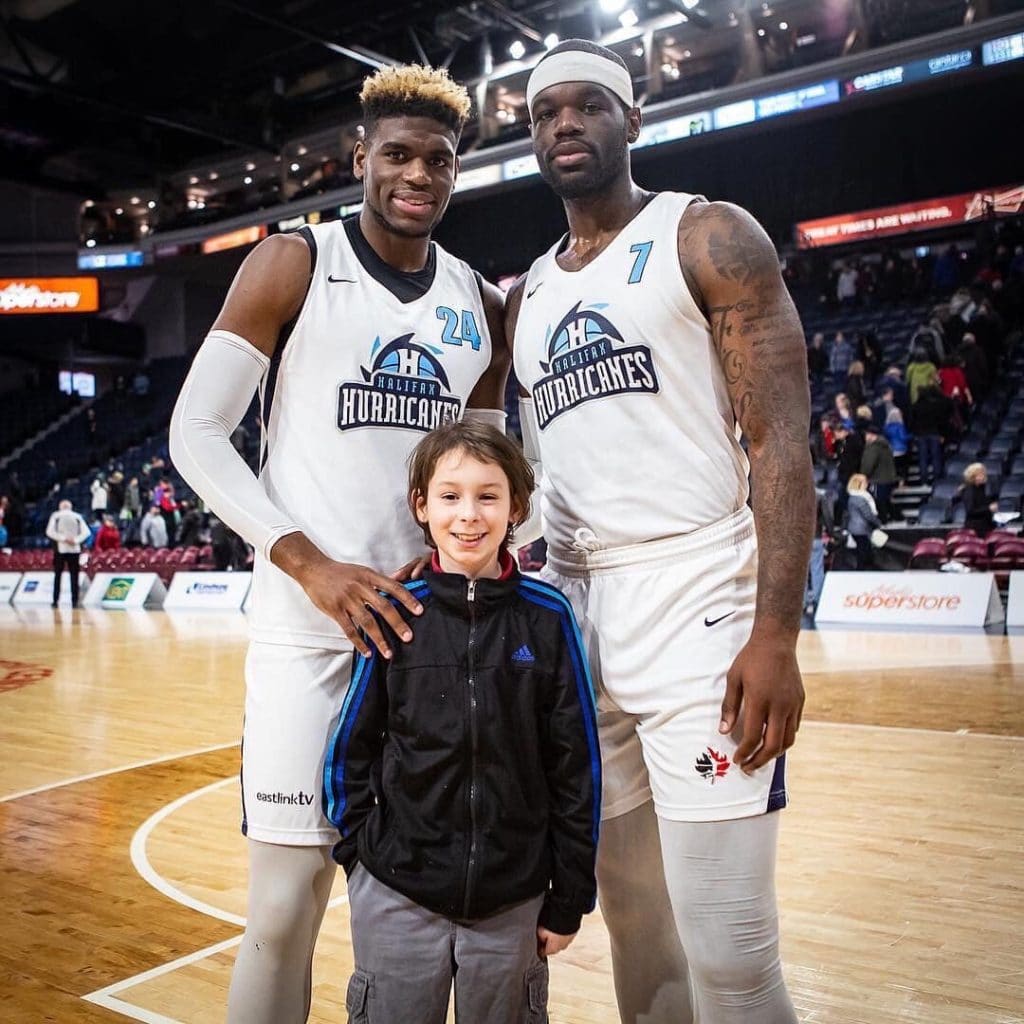 Do you live by any quotes, and could you share them with us?
If you know Meshack or follow him on Instagram, you'll hear him say or see him use two particular phrases:
1

#StillChasing

"When I say still chasing it simply means that I haven't reached my goal yet and I'm always chasing what my end goal is"
2

Elevation Requires Separation

"When I say elevation requires separation simply means, that sometimes in order to elevate yourself you must separate yourself from things, those things could be negative people, negative situations or whatever is holding you back in life. Once you find your purpose and change your surroundings you will start to see things elevate in your life." Meshack is currently playing in Romania's top league in the Liga Nationale. He says travelling to the other side of the world was the best decision for his career focus wise.

Abednego chose Proverbs 3:5-6, a biblical verse that states "Acknowledge Him in all your ways, And He shall direct your path". He said "This is a powerful quote for me because it highlights my dependency and faith in God. I know if acknowledge Him and involve Him in everything that I do then he will take care of the rest."

Elijah chose a quote by a basketball legend that was introduced to him by his high school math teacher and coach.
Good, better, best, never let it rest until your good is better and your better is best. -Tim Duncan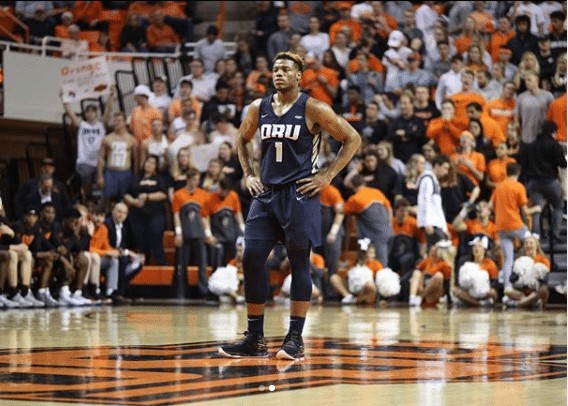 You three also have another athlete in the family, Elijah, who plays basketball at Oral Roberts University. Where do you see his career headed?
He's the youngest and they always turn out the best. We just hope the best for him. -Meshack Lufile
Aside from hard work, resilience, and determination, there's one more major thing that Chadrack, Meshack, and Abednego Lufile have in common. And that's unwavering support for their youngest brother Elijah.
Each one of their responses reads:
I truly believe he will be in the NBA. -Meshack Lufile
Honestly, I believe Elijah will be in the NBA. He is ready and you can tell by his production in the NCAA right now as a sophomore. -Abednego Lufile
I see Elijah playing in the NBA God willing and making a big improvement every year. Just like myself. -Chadrack Lufile
Only time will tell if they're right, but I know I'm not alone in saying, I hope they are!
Stacey's Final Thoughts
As final thoughts, the Lufile's are so much more than just basketball players. They're each on very separate journeys with stories worth telling, but the most unique part being that three of them converged. While they're each very talented athletes, the example they have set off the court of family, faith, companionship, perseverance, etc. are just as, if not more, admirable. I feel fortunate to have gotten to shed a little light on this Canadian basketball family legacy.
---
Chadrack, Meshack, Abednego, & Elijah Lufile
Interview by Stacey Leawood
Posted November 29, 2019 in Industry Profiles