Malcolm Farmer is the President at Texas Legends, NBA G League Team, of Dallas Mavericks. In his role as President, it is his job to oversee all areas, and his focus must be fine-tuned to whatever area needs it the most that day. Throughout his role as President of the Texas Legends, Malcolm has provided many newcomers to the sports arena with opportunities to work in sports, that they may not have otherwise had. His passion for uplifting others' passions is inspiring and made him someone that I really wanted to interview. Malcolm is a humble leader. When I asked him about his biggest accomplishments, he didn't mention any of these major ones, so I figured I'd showcase just a few as I lead into my chat with Malcolm.
Some Of Malcolm Farmer's Great Work
✔️ One of the first teams in the league to sell a jersey sponsorship
✔️ The first in the league to have their own team foundation (Texas Legends Care)
✔️ The first team to hang a car from the rafters of the arena
✔️ The first team to wear a different jersey at every home game (representing 24 different charities instead)
✔️ The first professional sports team to have a title sponsor of a foreign state (Chihuahua, Mexico).
Throughout his interview, he tells us about his role as the President of Texas Legends, what he finds most challenging about the position, and what he loves most about his career. So without further ado, here is what Malcolm Farmer had to say:
Please note: The interview with Malcolm Farmer was conducted via a phone conversation and then transcribed. Editing changes were made to make it easier to read while maintaining the voice of the interview.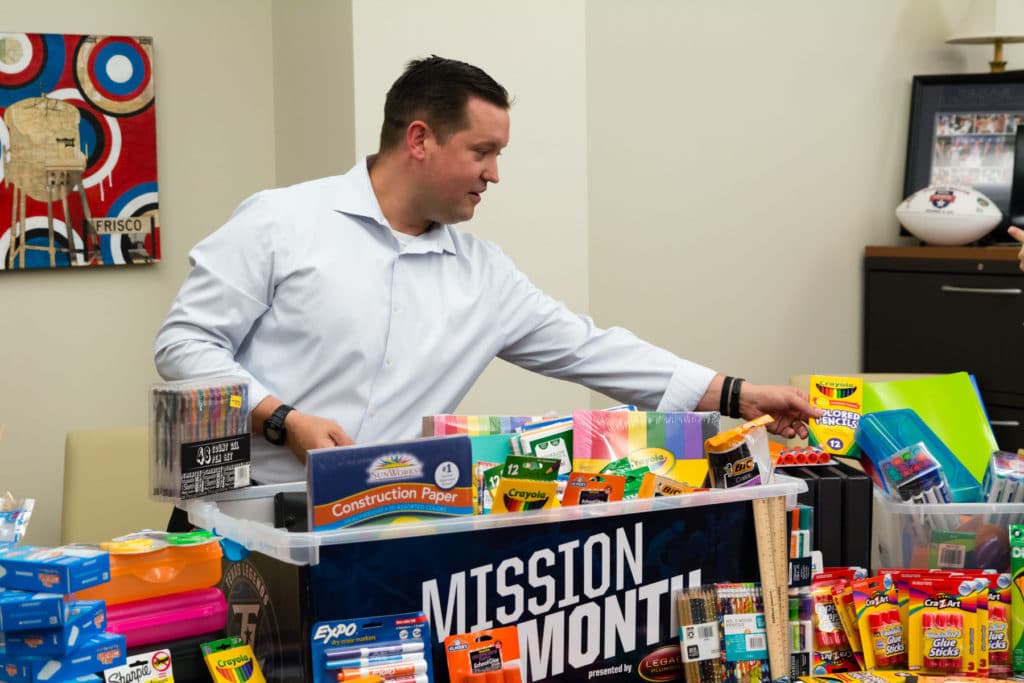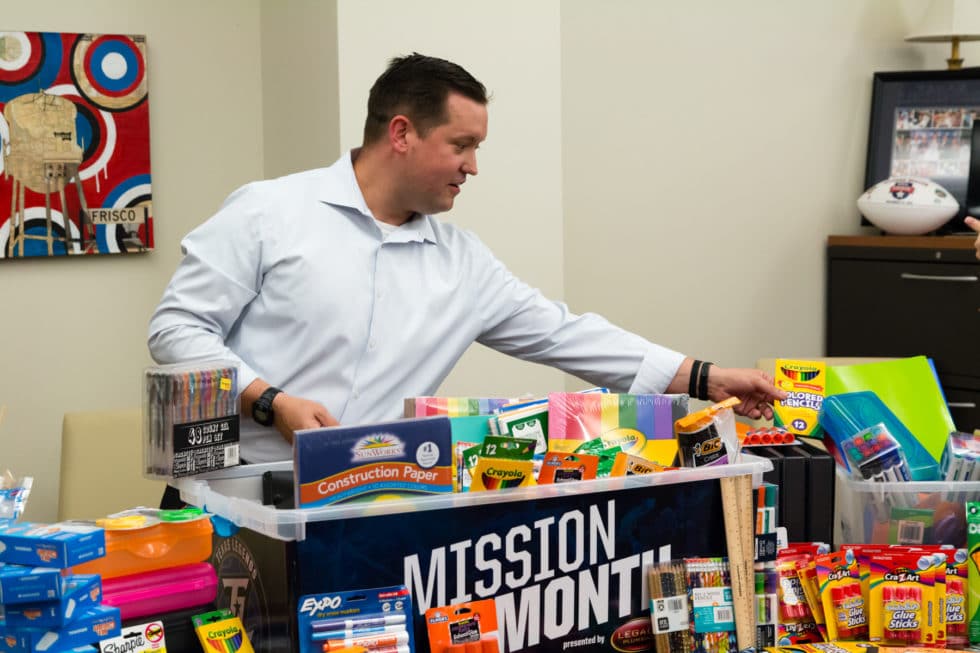 Tell us about your role as the President of the Texas Legends.
Well, the role of the President is to oversee all areas of our organization. Whatever area might require attention on a given day is where I try to focus. Often (especially during the offseason), the focus is on revenue generation, sponsorship, season tickets – that kind of thing. There can be days where it's the marketing element, days where it's the operational element, or there could be days where it's the janitorial element – whatever area really needs attention in each hour is where I try to spend my time.
Tell us about your role as the General Manager of the Texas Legends.
Our relationship with the Mavericks is extremely important. As you know, they've got a lot of different input and personnel, and it's my job to put into action the things that the Mavericks want us to have done. A lot of times that may involve being a liaison between our facilities and our practice facility, or even some of our different support areas like strength and conditioning. It also involves being a liaison between all of the different departments so that we can make sure we're all on the same page.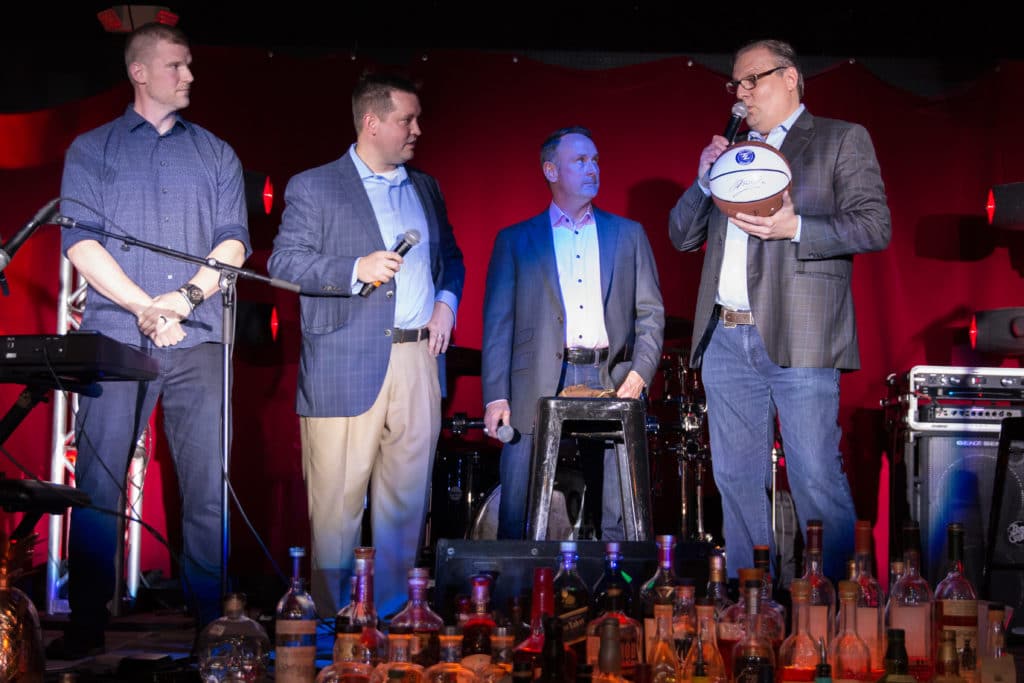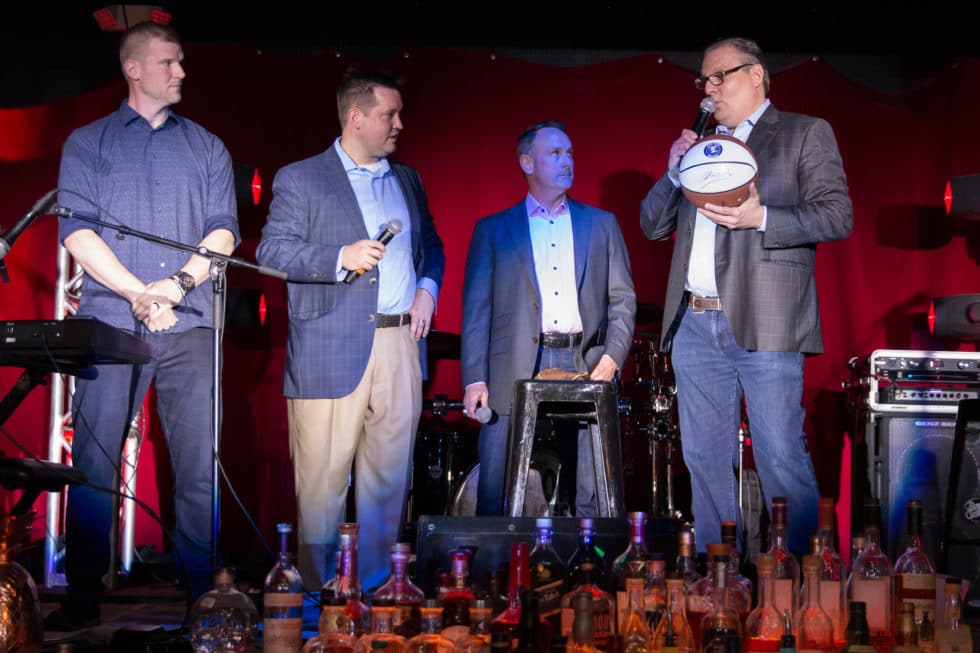 What does a typical day look like for you (offseason vs. preseason vs. regular season)?
So, during the proverbial offseason, it's not off. In a lot of ways, it can be busier than the actual season. The amount of time that goes into preparing all of the different things we've got going on – games and community activities, community engagement opportunities, etc – is a lot.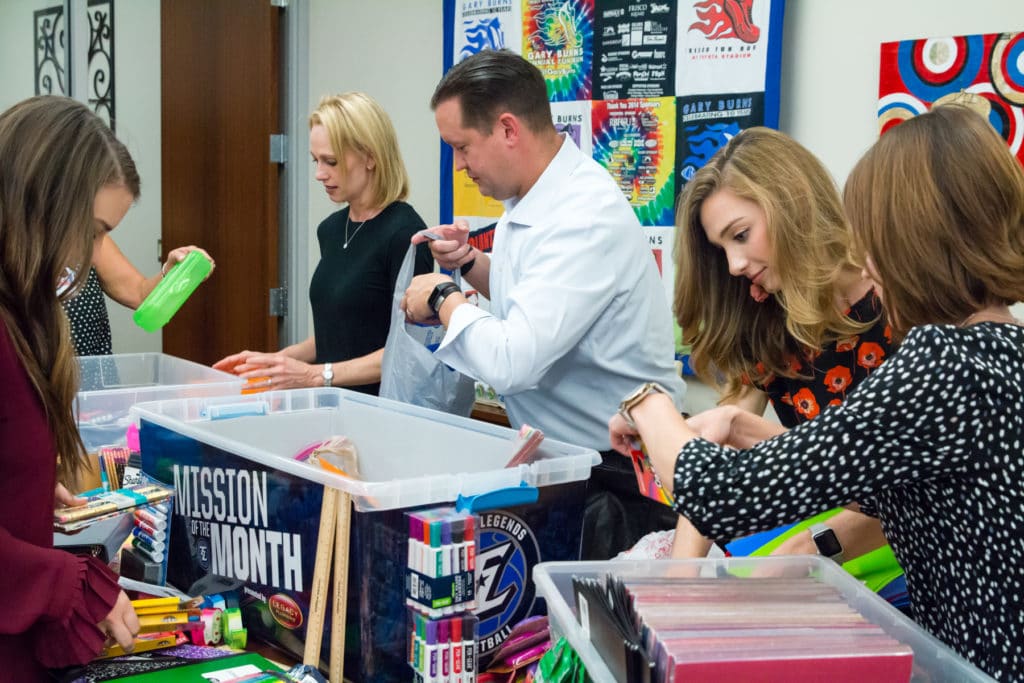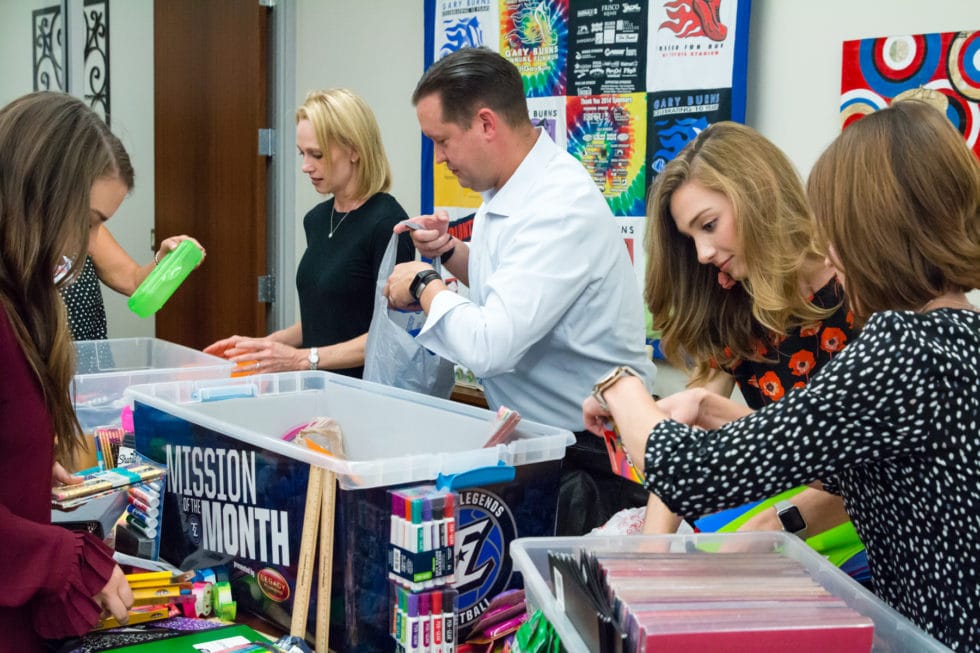 During the proverbial offseason, we'll often have anywhere from four to eight sponsor season ticket meetings during the day. These meetings can begin as early as 8:00 (or earlier at times) and they finish up with a happy hour at the end of the day.
So, that's during the offseason and that's certainly a large part of it. Then during in-season, the hours really don't change that much. We work a lot of hours in the offseason, and we work a lot of hours during the season. On game nights it's a little bit longer in terms of at the office, or at the arena getting things set up and torn down, but the hours are actually pretty similar in and out of season- it's just the responsibilities that change. During in-season, from a business perspective, it's all about putting all of the things we have talked about into action. We strive to go with the river, but there are challenges that come along with it. Time commitments and organizational pressures are constantly there. You have to accomplish a lot of the objectives – and you don't want to talk about it, you just want to be about it.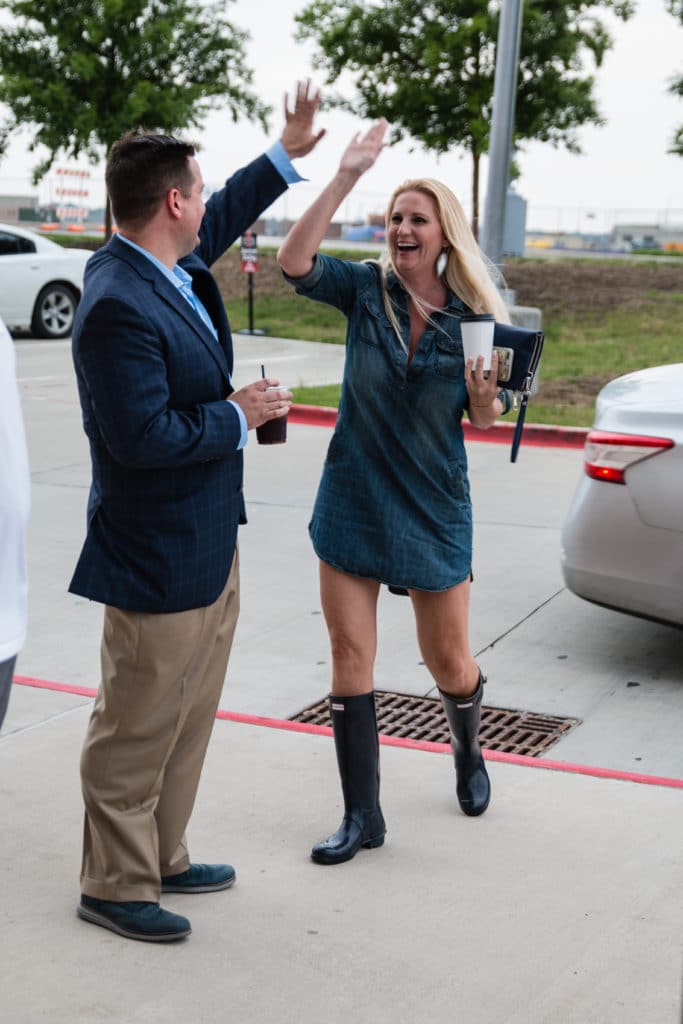 Having coached basketball (at Southern Methodist University and Western Illinois), would you say coaching helped you on the business/operations side of the industry? If so, how?
It certainly did, and I can only say that in hindsight because coming into this I certainly didn't join the team thinking that I was going to be running the business side. But what came to light for me very quickly was that a lot of coaching principles carry over. I'm not coaching skills on the court or teaching how to execute a play, but I am coaching habits and behaviors that you want to see repeated. At the same time, I'm teaching about the things that you want to phase out.
So my coaching career certainly taught me what things to do and not to do. Sometimes the best things you learn are through the mistakes that you make. I was able to apply a lot of those same lessons here on the business side.
The other thing that I think was very beneficial for me, again I didn't realize it when I first came here, was that recruiting in college is very, very similar to approaching a new sponsor. The entire process you go through in having conversations with a sponsor – running what their needs might be, their strengths and weaknesses, how you might fit it in – are very, very similar to the recruitment process of student-athletes in college.
In both aspects, you always want to have touchpoints, make your presentation, and come up with your proposal. In terms of these two things, the content may be different but the process is very, very similar. Once I made that correlation, the business side became much more straightforward for me.
[nnr_optin_fire id="17″]
What would you say is the best part of your position? And most challenging. If you could explain why it's the best part of your position, that'd be excellent.
Only one thing? Shoot [laughs]. I love that every day is different. I love that it's hard. You guys have interviewed others, and look, minor league sports is hard. It poses challenges that you may not see in other places – and I like that. I like that it's challenging. I like that it's not easy. I like that when we have the success I know how hard we worked to get there. I like those things.
I think some people get tired of it and want to know that it gets easier. But I've worked – and maybe someday I'll look back and think differently, but I don't think that it's got too much easier, maybe a little bit, but not much. I've read the book the Tipping Point by Malcolm Gladwell, and maybe someday I'll look back in hindsight and go, "oh there was the tipping point".
I certainly don't feel like we've gotten there yet. But I like that. I like when people doubt us and don't think we can do something, or tell us that "that's not something that'll get approved". I like that because we as a team, as an organization, we like to do things that are different, we like to do things that haven't been done, and we like to prove people wrong in that regard. So I like that.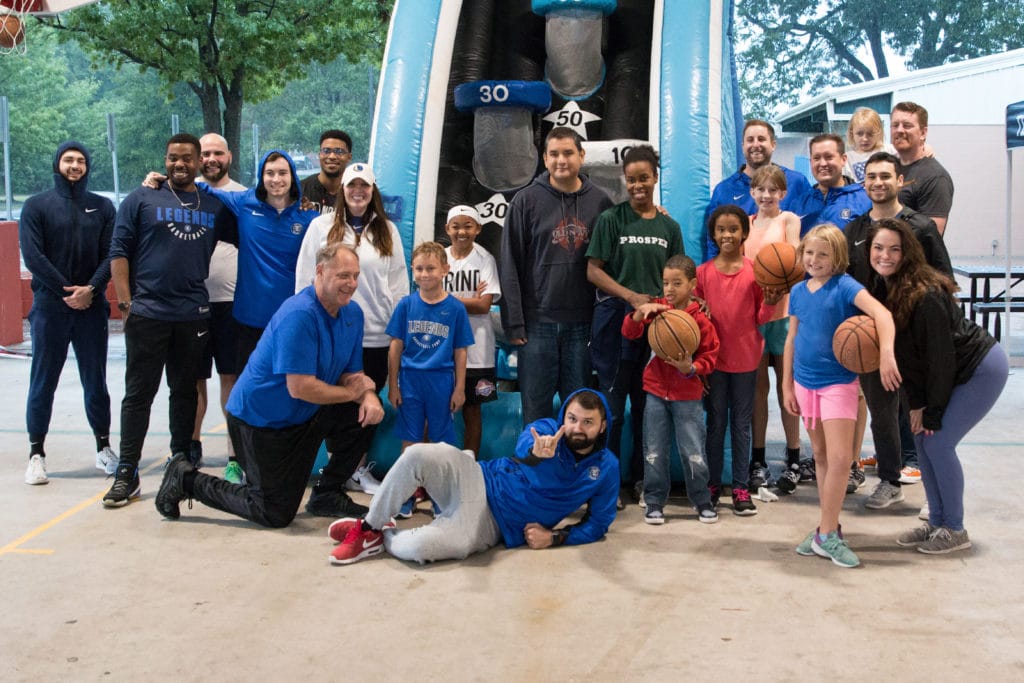 It's all in the mindset I guess. I like changing gears. I like that in minor league sports we have some people on our staff who have been here for eight, nine, or ten years. I don't think that's very frequent in minor league sports – it certainly hasn't been in our league, but it's given us a chance to grow as a team.
I like that we are continually able to give opportunities to people who may otherwise might not have been able to get in to sports even though it's what they wanted to do – maybe they lack the connections, maybe they lack the experience, whatever it might have been, I like that we can give them an opportunity to come and just work, and to prove that, "hey I might not be a lot of things, but I can be this". Those folks have been here for eight, nine, ten or years, and they've been able to turn it into a career of their own. I like that.
I like also that we're able to, on the flip side of that (this is all on the business side), bring in a new person with no experience, who just wants to work in sports. They're passionate and they want to work. I hear a lot of people talk about millennials, and every generation has their idiosyncrasies, but we've got people here who want to work, and they get after it. And you know, they might not have ever had a chance to work in sports if not for this kind of opportunity. We're making those dreams come true. Whether it turns in to a three-year opportunity or a ten opportunity, either way, it's really cool to see the satisfaction that comes from that.
If you could have a superpower to help you in your career, what would it be and why would you choose to have it?
I wish that I could just look at my computer and what I am thinking would just appear. I think that that would be great. Someday I presume that will be our technology – where you plug your brain in and if you can imagine it, if you can verbalize it, or just think the words, they show up. You know, I'm doing a proposal and I want to see a picture – I can just think of that picture and its there. I think that would make things much more efficient.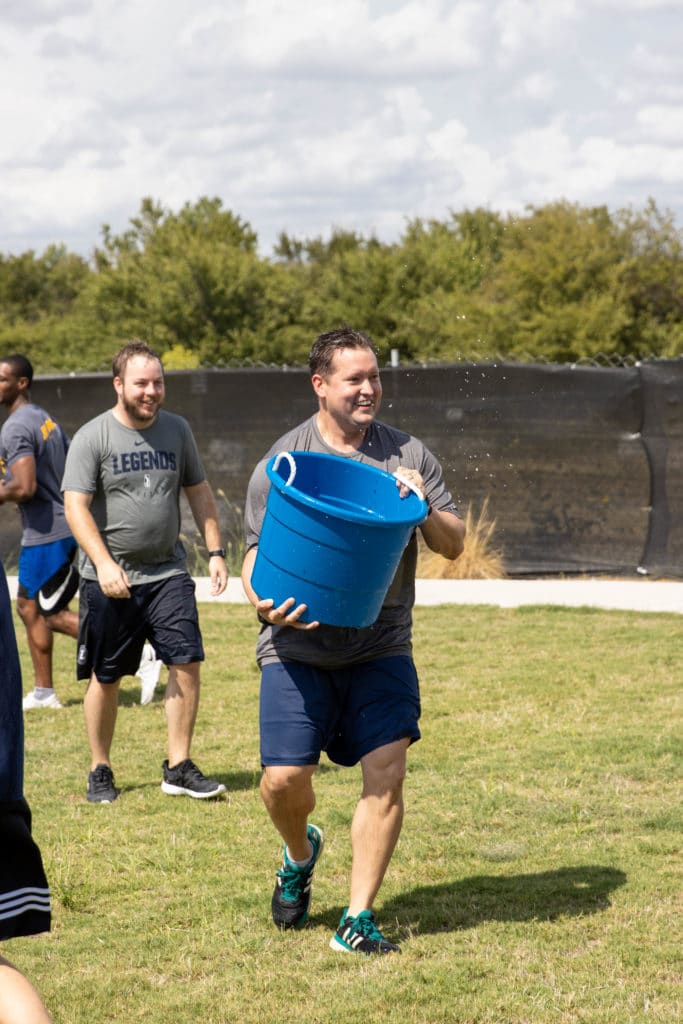 Phil's Final Thoughts
As a final thought, it was very interesting to hear how passionate Malcolm Farmer is about bringing other people's dreams to life. Despite his own successes, he has never forgotten about the people starting out at the bottom of the ladder – the ones who have no experience but are driven purely by passion and desire. It's people like Malcolm that bring dreams to life, and that inspire people to be brilliant in their careers.
---
Malcolm Farmer
Interview by Phil Goldberg
Posted November 14, 2019 in Industry Profiles
[showmodule id="274416″]