NFL TV viewership in Canada was up 19% last regular season! A lot of that has to do with the work of the marketing department at NFL Canada. One individuals stands out to us. That is Rachel Farrell, who started working on the marketing and events side of NFL Canada. We've been following Rachel Farrell's journey in the sport industry over the past year. Without doubt, Rachel has thrived in her role in the marketing department with NFL Canada.
Rachel Farrell's sport marketing acumen has been recognized across North America. Last year, Rachel was nominated for the NFL Commissioner's Rising Star Award. In fact, she was the first Canadian to be a finalist for the prestigious award! We at SPMA are thrilled to have Rachel join us for a chat. Want to know secrets to the NFL's rise in Canada and what it takes to make it to the big leagues of sport business? Then you must read on about what Rachel Farrell has to say.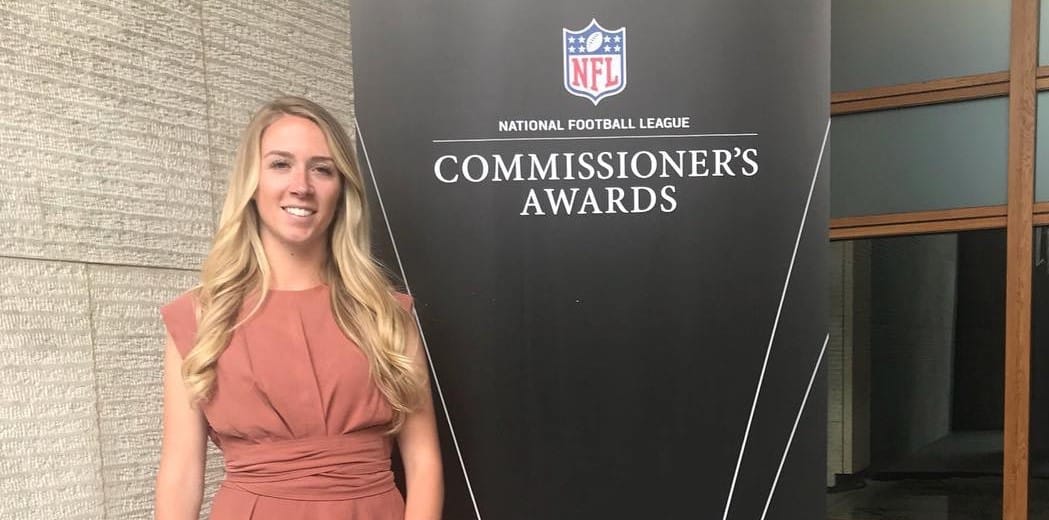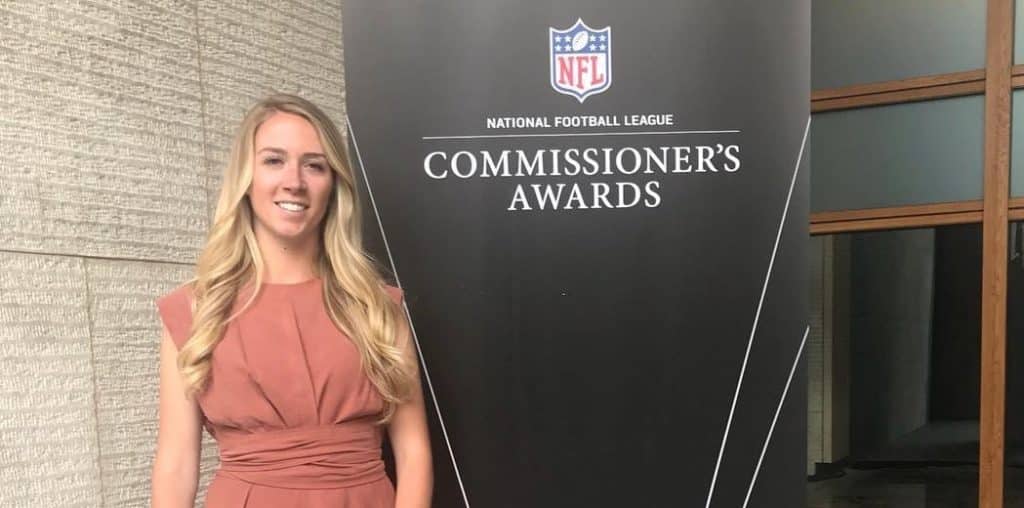 Tell us about your role within the marketing department of NFL Canada.
My official title is Associate Manager, Events & Marketing for the National Football League (NFL) Canada. This role consists of a number of responsibilities.
For one, I am the lead on social media. What this means is that I manage both paid and organic social with our agency. Included on the social media side is also content development, managing content calendars, metrics reporting, and more!
Also, I lead our Player Marketing initiatives. So this means I manage all player appearances in Canada along with our Player Ambassadors.
Furthermore, I lead Calendar Marketing, Youth Football, and Community Relations. Let me discuss what these are a little bit.
Calendar Marketing
With the Calendar Marketing initiative, I am leading how to leverage and localize all key NFL events. This includes events around the NFL from The Draft, Kickoff, My Cause My Cleats, and the Super Bowl. There's a lot more than that as well!
Youth Football
Youth football was my biggest project for the last 2 years. I led PLAY 60 which was an initiative to get youth active for 60 minutes a day. I ran 8 events across the country in partnership with 8 different NFL teams and got thousands of youth playing football! It was a blast.
Fantasy Football
Our Fantasy Football feature is through the NFL.com. It gives fans the chance to play fantasy football through our official website. They can create free custom leagues or join a league.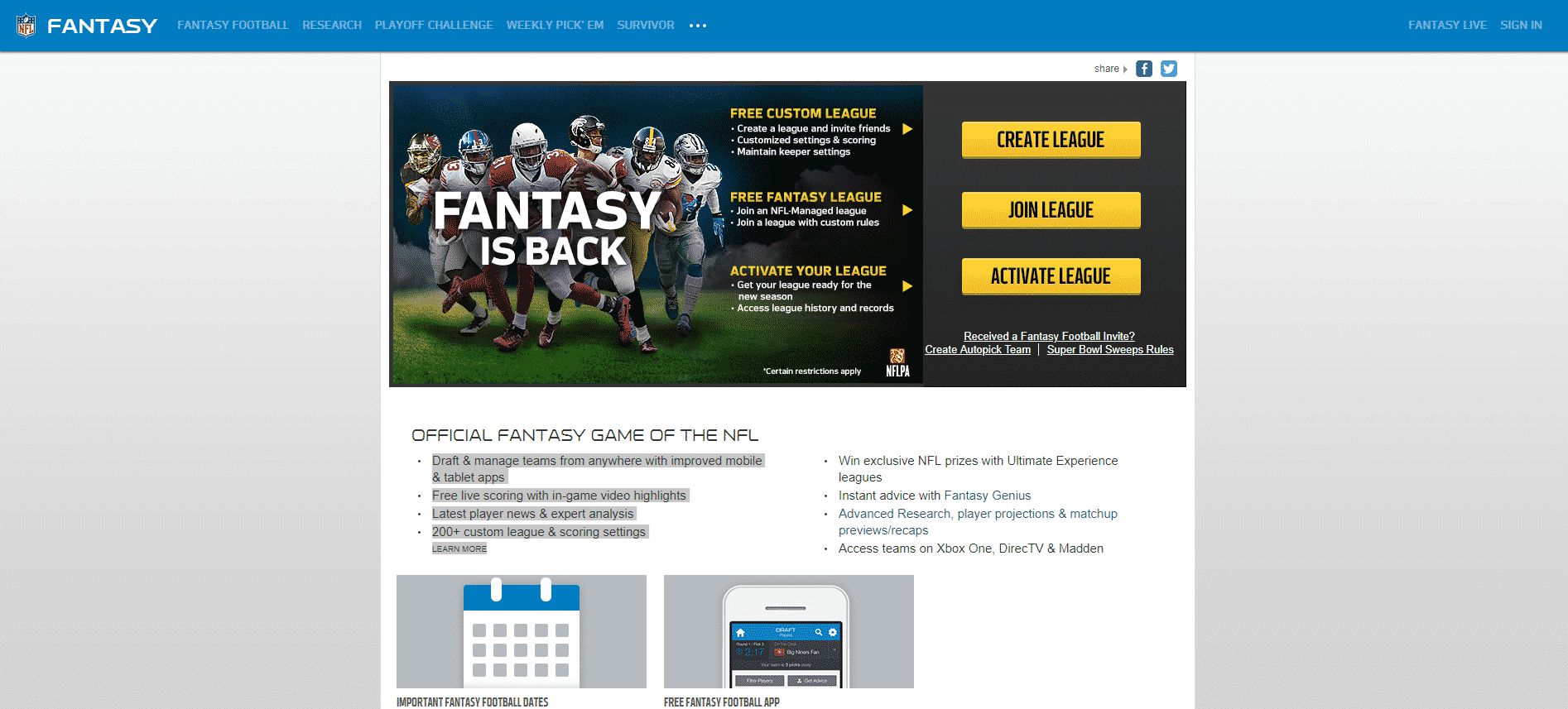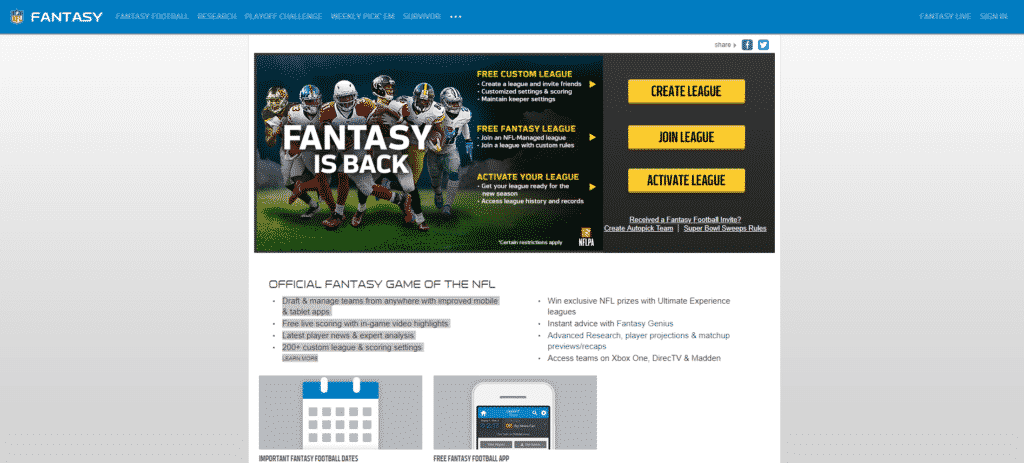 Our goal here in Canada is to ultimately get Canadians signed up and playing. This way Canadians can become more engaged with the NFL and hopefully tune into more games every week!
What's the hardest part about your role specifically. And working in sport generally?
My social life definitely takes the back burner in-season [laughs]! But, I'm a big believer in work-life balance, so I always try to make time.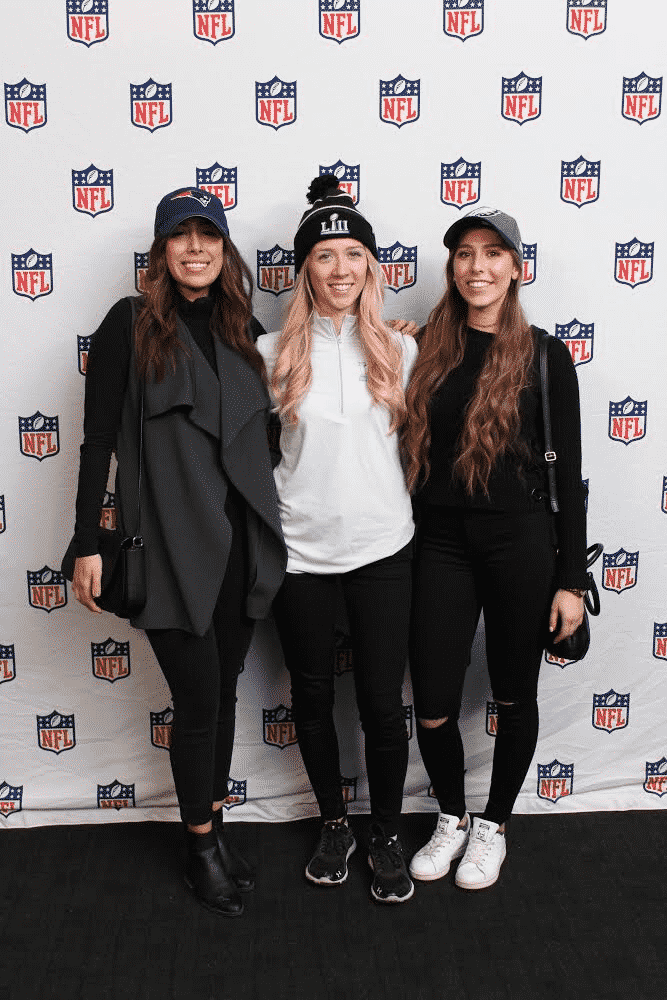 I'd say the hardest part about my job is not having any tangible assets. And by tangible assets, I mean we don't have an NFL team representing Canada. the closest we have is the Buffalo Bills, Minnesota Vikings, Seattle Seahawks, and Detroit Lions.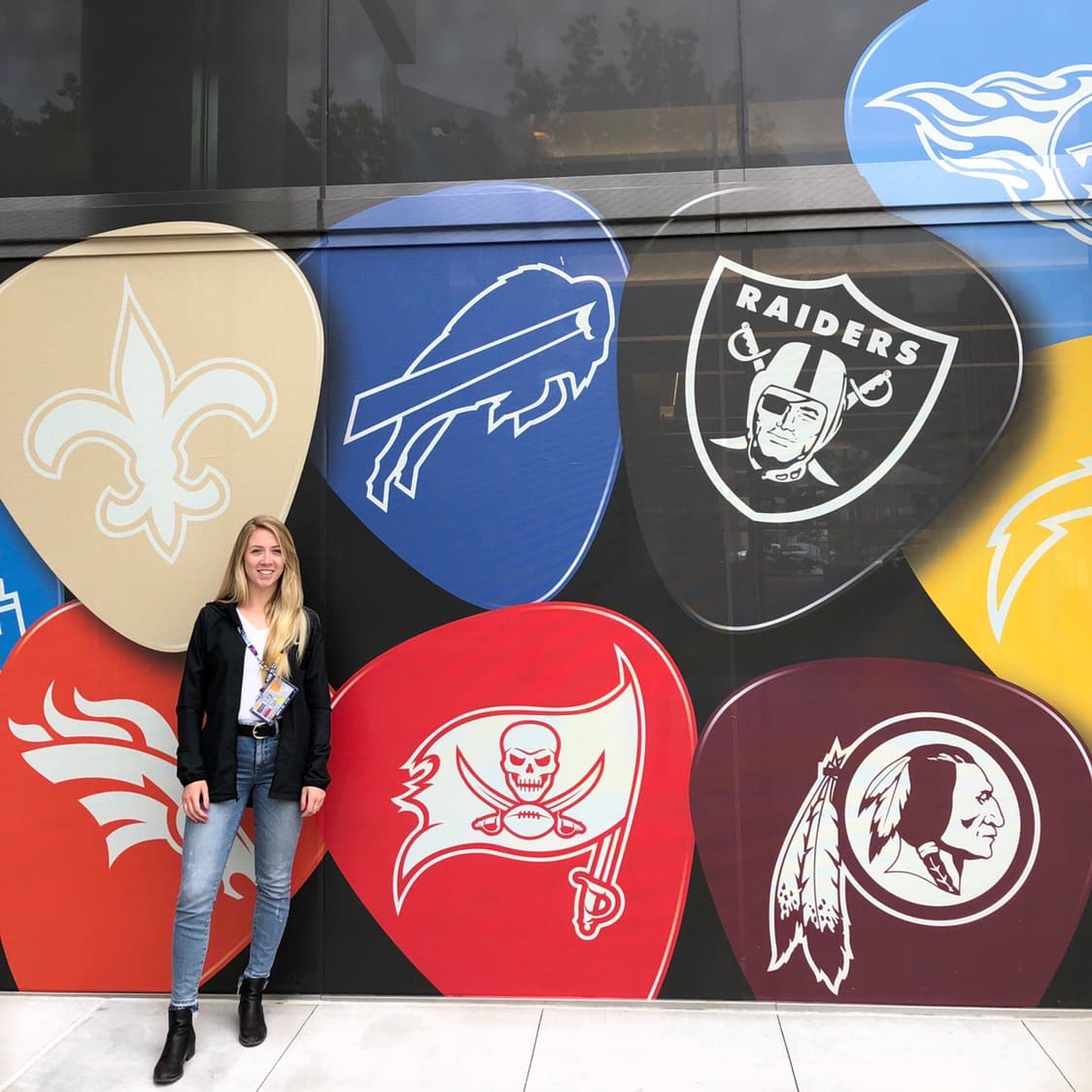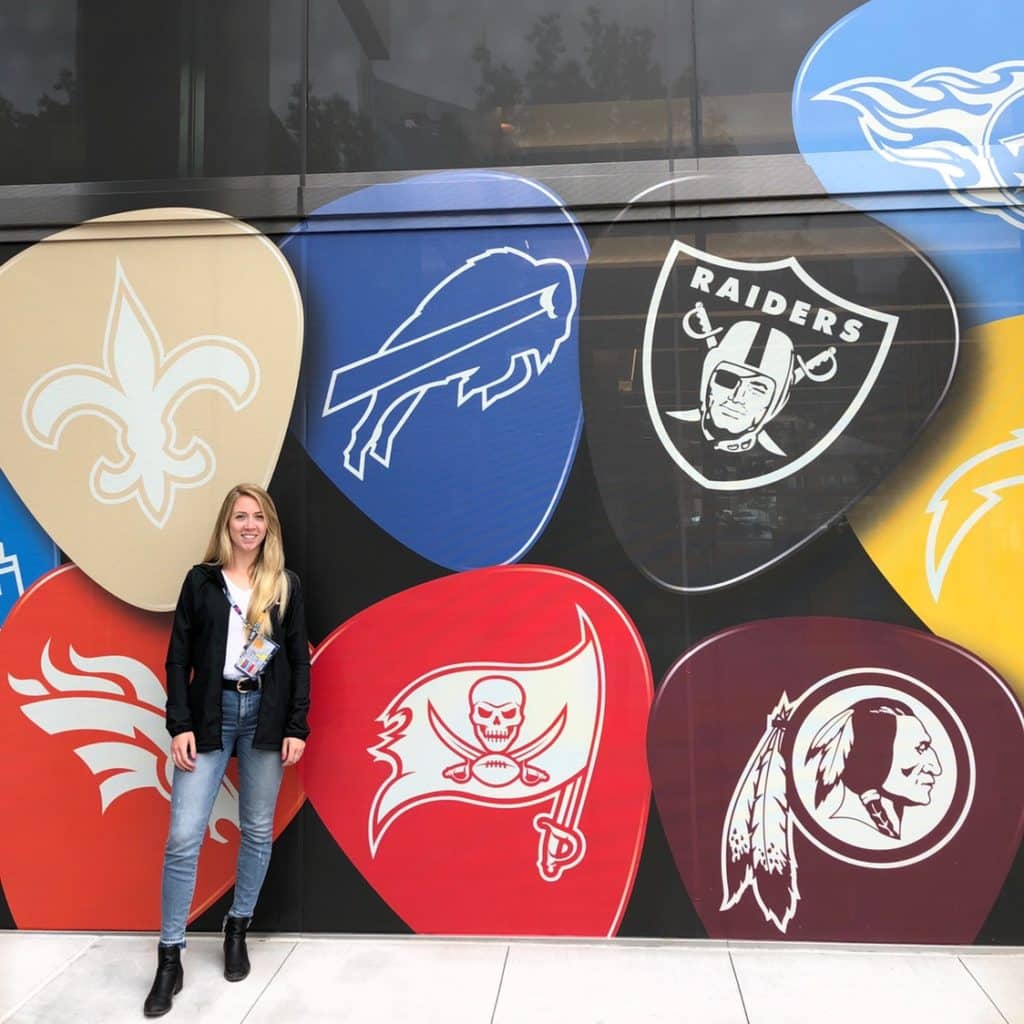 So one of the hardest, but yet most rewarding part of my job is being creative. I love being creative and thinking outside the box. Learning new things and more about the wants and needs of Canadians. But answering the question of, "how can I keep Canadian NFL fans engaged all year round?" is challenging at times. Working on marketing campaigns for the NFL in Canada need to be mindful, targeted and super creative. We have to must every ounce of creativity within our team to answer it. But we are fortunate to have a lot of talent here.
Can you provide us with insight into some of the creative with NFL Canada that you're a big part of?
A big one we do at NFL Canada is events. We do many of them. Canadians feel that the NFL is so far away from them so I work to make it feel closer.
Also, bringing players and legends of the NFL to Canada is a big deal for us. A lot goes into planning and organizing bringing them here. It starts with deciding on who to bring. And it continues into the logistics of actually bringing them for appearances.
Also, our marketing department here at NFL Canada launched an influencer program last year to get closer to our more casual fans. So what we did was connect with a number of 'influencers' across the country to promote the NFL. What they've been tasked with is anything from tuning into the game via viewing parties to connecting with our official online store, NFLShop.ca.
And we do tune in campaigns to get people participating in the game. A lot of this is done on social media during the season. It's a lot of fun.
You went to Guelph for Marketing Management and graduated in 2016 with a BComm. Let's go back to spring/summer 2016. Summer 16 (isn't that a Drake song ?). Can you describe what went through your mind about next steps in your career?
I love that question because that was a big deal for me. Growing up, I played hockey competitively, ran track, and watched every single Toronto Maple Leafs game. I love everything about sport.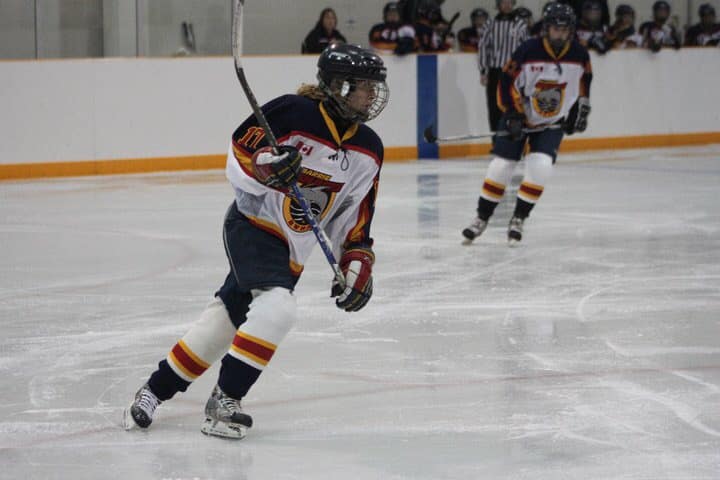 I knew one day I wanted to work in sport but at the time, it seemed nearly impossible to get into it.
"A constant question I'd pose to myself was this. How in the world does someone get to do that for a living? I knew I had to start somewhere to get into the world of sport business."
So, I worked for the Gryphons Athletics Department in my last year of University doing Events. From there, I moved to Toronto and did the Sport and Event Marketing post-graduate program.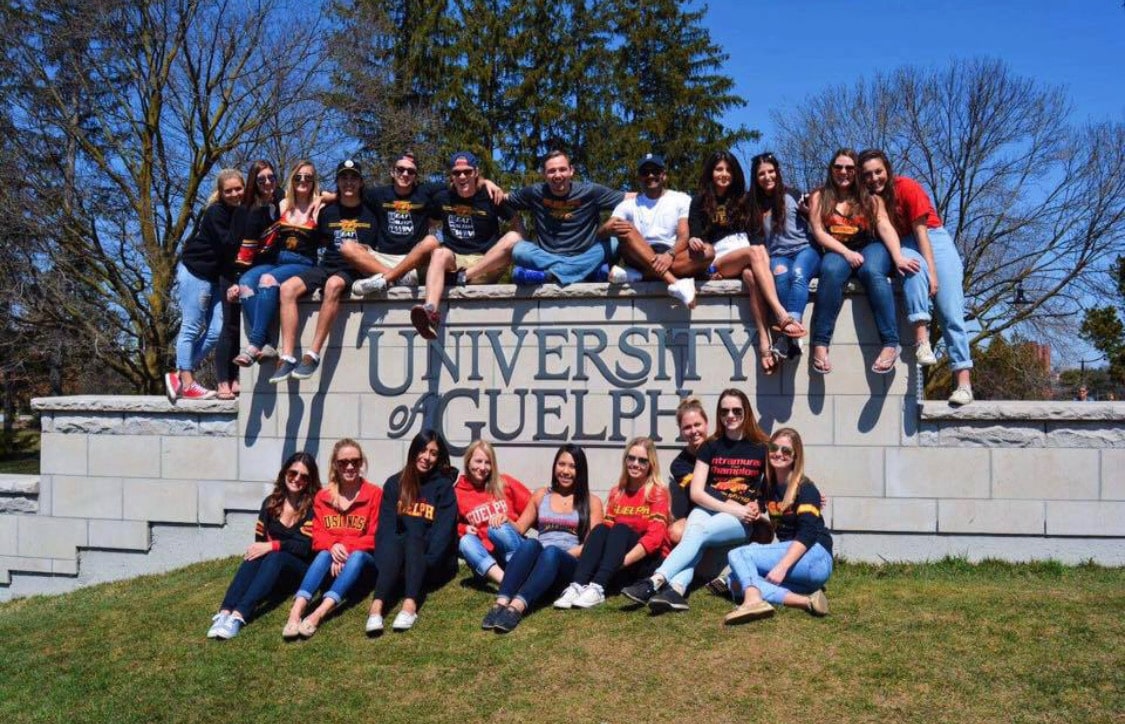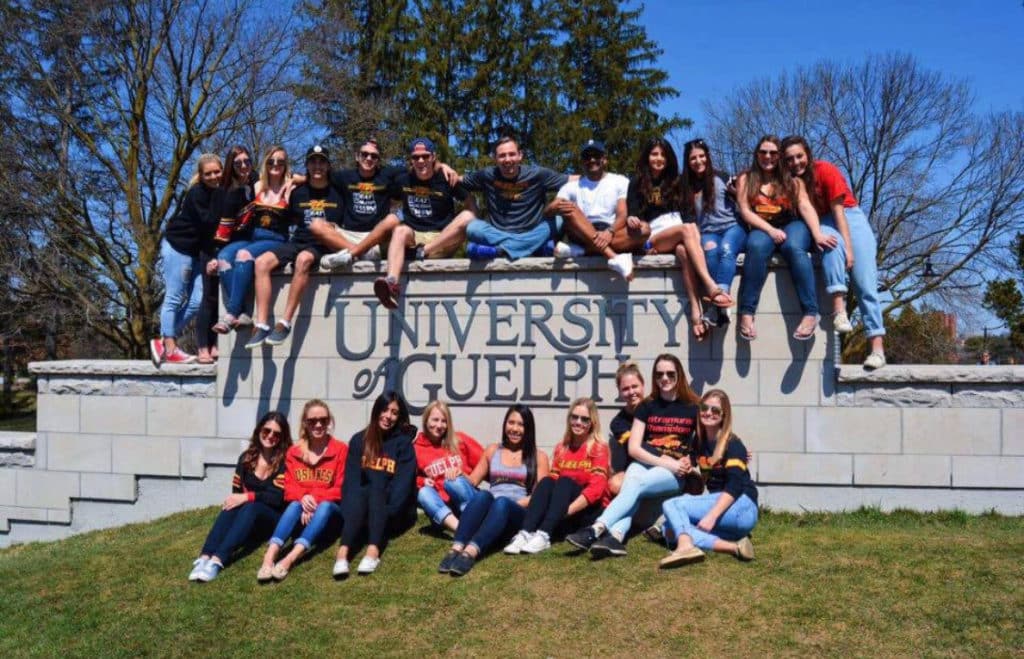 There's an internship as part of the program. So I got my internship in the marketing department at TSN. TSN owns the broadcast rights for the NFL in Canada. So that's how I got to know the NFL brand quite well. Once I finished my internship, the NFL was hiring!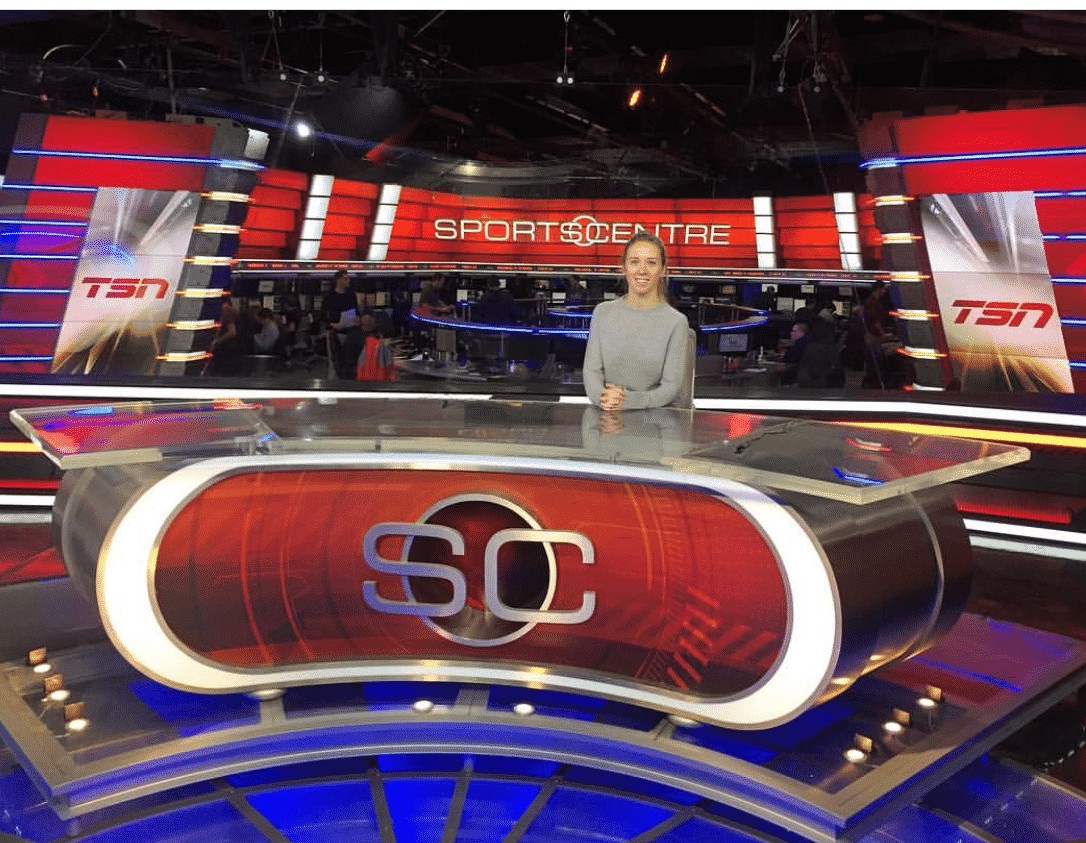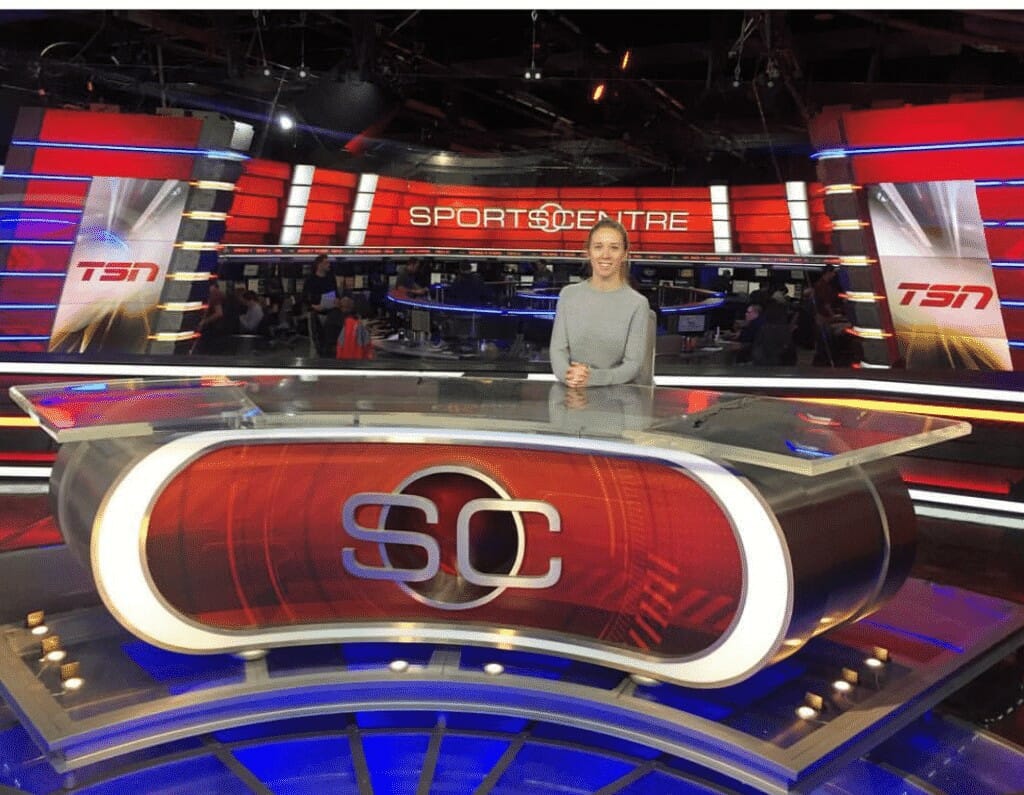 Imagine a young professional asks, "What are 5 essential skills I need to be a sport professional like you one day?" What would Rachel Farrell say to them in reply?
1

Adaptability

You definitely need to be adaptable, the sports world is constantly changing so your plans are constantly changing
2

Creativity

Creativity is key! How can you make your sport, brand, or player stand out amongst the others in a creative way?
3

Teamwork

Be a team player. Working in sport is so demanding that you need a strong team with you that you are willing to work very closely with.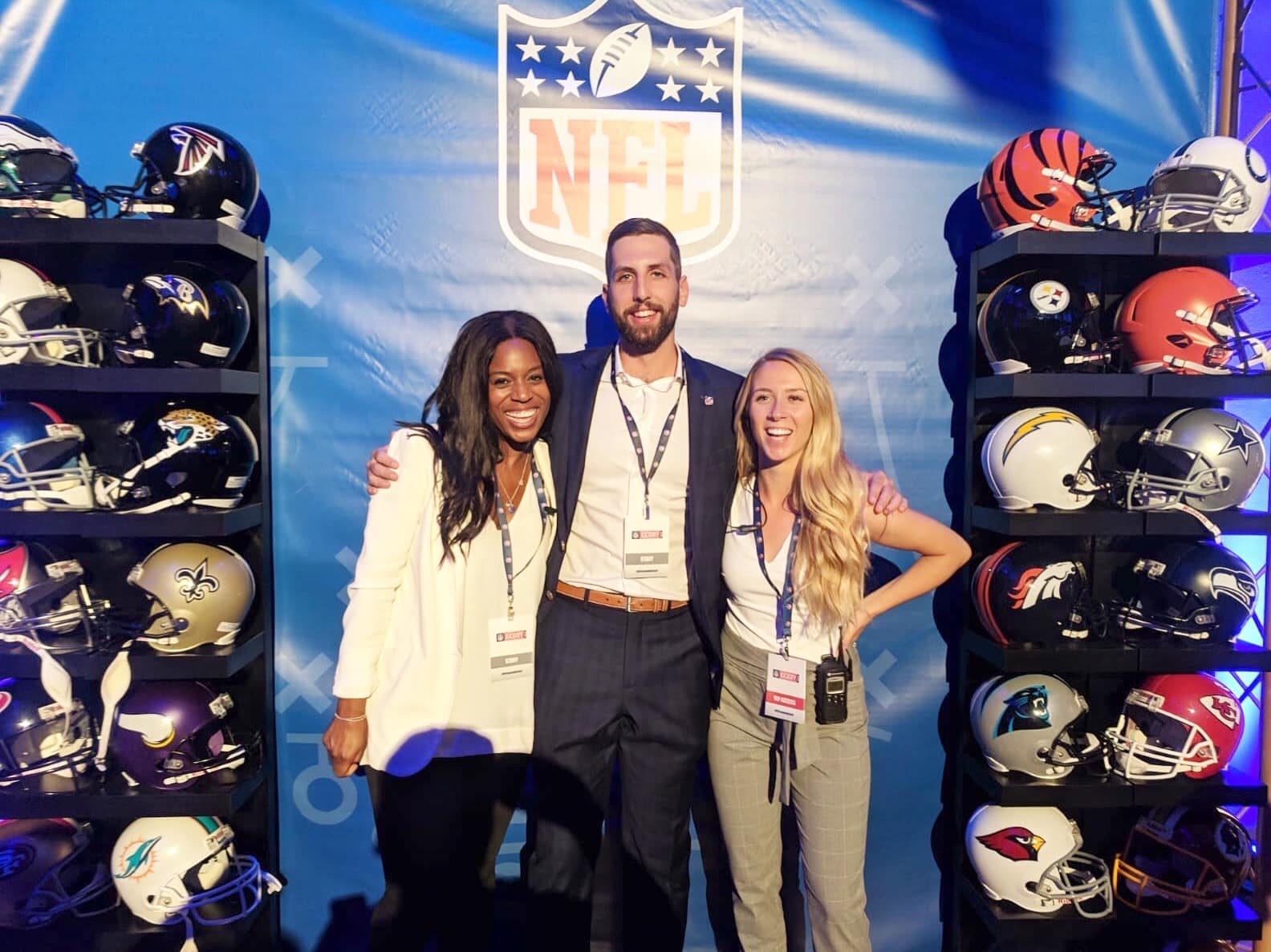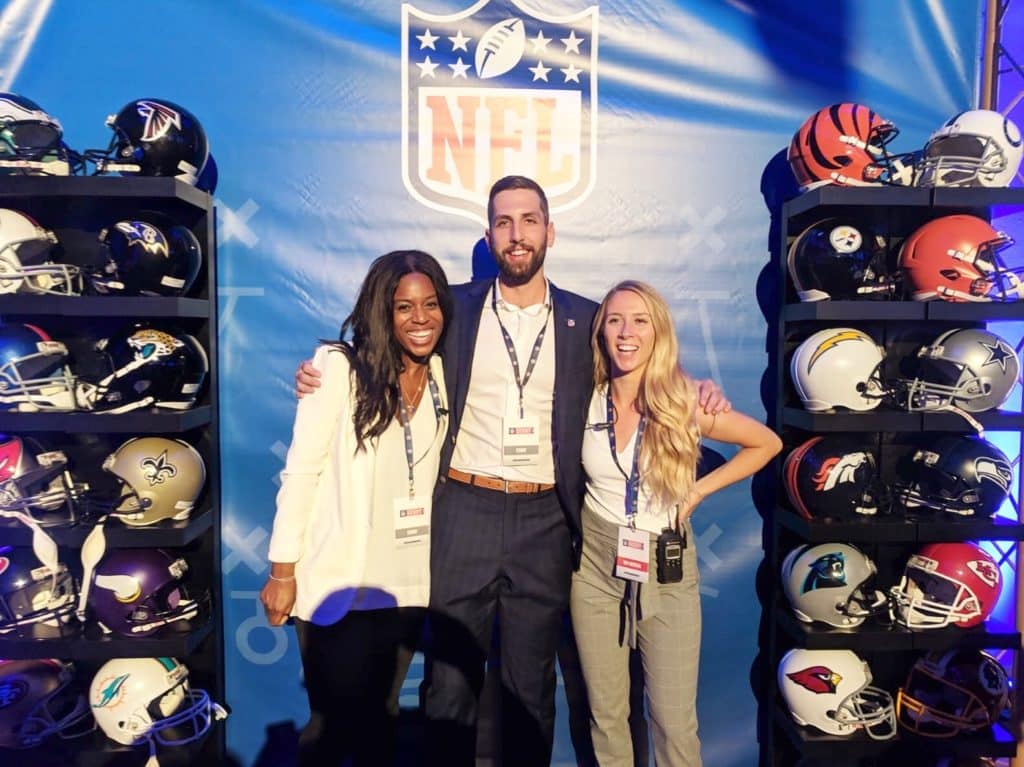 4

Passion and Enthusiasm

You need to be passionate about what you're doing and really love it. I cannot stress this enough. The sport industry can be very demanding. So to justify the demands, you need to be passionate about where you're working. Working in sport is special. Not many people go to work at a place they also go home and watch on television and read about on social media.
5

Confidence

Confidence is key! Sounds corny but it's very true. Believing and trusting yourself to be able to do a myriad of tasks is a very important skill to have. I call it a skill because it is something that needs to be developed a lot of the time. When you give off confidence, the possibilities about what you can accomplish are endless. Plus, having confidence rubs off on others!
---
Rachel Farrell
Interview by SPMA
Posted May 30, 2019 in Industry Profiles