Once getting comfortable in the professional basketball world, many athletes start to think: what's next after I retire? For Eric Dailey Sr, he seamlessly made the transition from pro to CEO, founding Dailey Training International. Since playing 10 years of professional basketball in Europe, Asia, and South America, he's been busy closing a major deal with one of the biggest corporations in the world, Walt Disney World Resorts and ESPN Wide World of Sports in 2009, being selected to the United Nations Millennium Development Goals (UNMDG) board in 2013 and being named the International Basketball Director, for the prestigious Amateur Athletic Union, (AAU) in 2014. In addition to Dailey's success, his wife sits at the pinnacle of women's basketball. A 20+ year basketball professional, including being a WNBA Head coach with the San Antonio Silver Stars and a head coach on the Division I NCAA level at (TCU) Texas Christian University. And, to no surprise, their son Eric Dailey Jr is already taking the world by storm at the young age of 15 years old. Meet the Dailey's…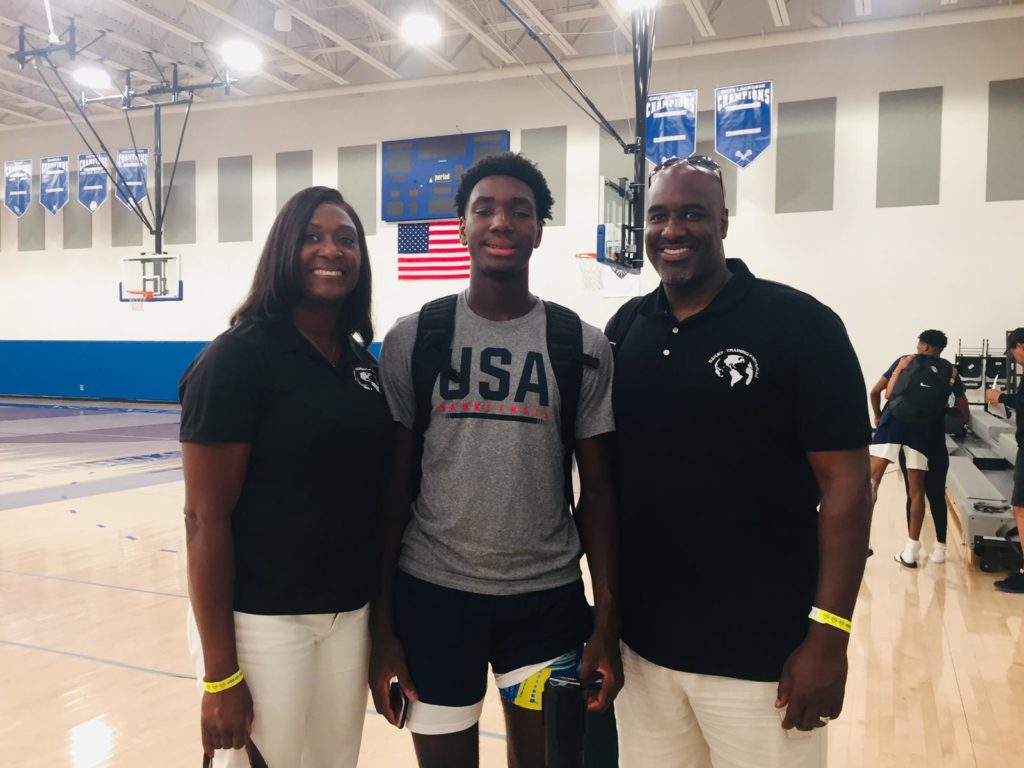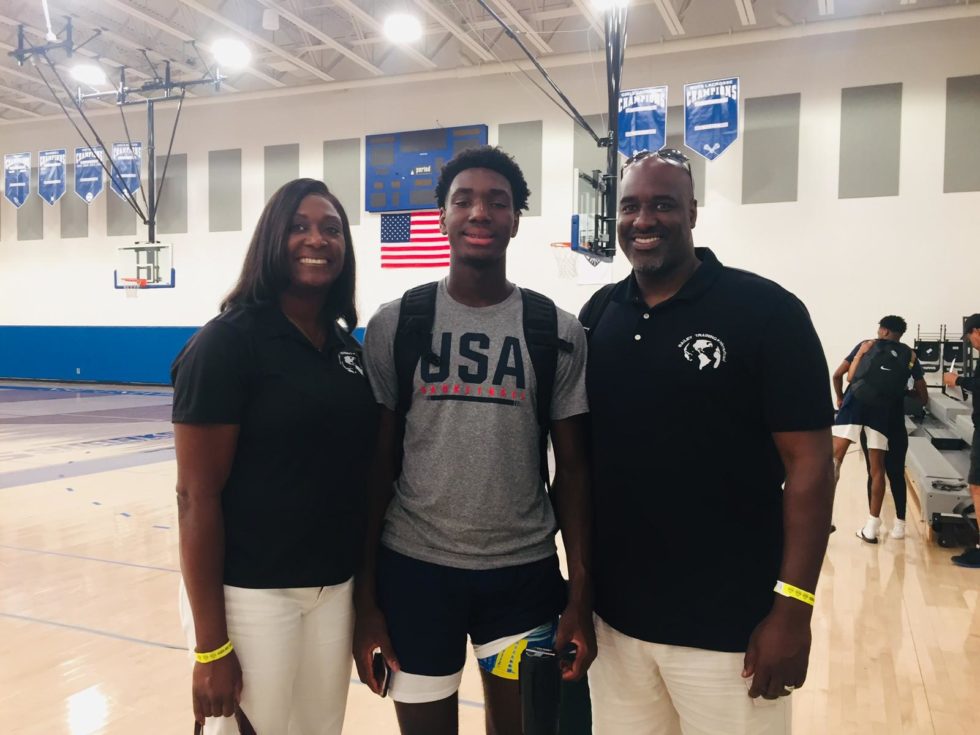 Please note: The interview was conducted via a typed conversation. Editing changes were made to make it easier to read while maintaining the voice of the interview.
Tell us about your respective roles, Eric Sr as the CEO & Founder for Dailey Training International, Eric Jr as an up and coming basketball player, and Shell as Head Coach and Director of Girls Basketball for IMG Academy.
Eric Senior explained that Dailey Training International was created to assist players with their transition and development into the basketball world. He founded the company after a ten-year professional basketball career because he realized that he has a lot of valuable information to share with the next generation of players so that they would not have to go through the hardships he went through during his journey.
Eric Junior is just 15 years old but has already been hard at work playing basketball internationally. He told me that hard work and his parents' mentorship is how he's gotten such exposure at such a young age thus far. Remaining humble he believes is very important for his continued success.
Shell has served as Head Coach and Director of the Girl's Basketball Program for 13 years. Her role is to develop and place young ladies in basketball programs in the US. Shell has a very impressive track record in her position at IMG. "Currently, we have placed 100% of our players in the 13 years that I have been in that position."
What does a typical day look like for each of you?
The Dailey's all start their day before sunrise, starting with Eric Sr who begins his at 4:30 am! Mr. Dailey explained that working internationally means keeping time change at the forefront of his mind. "I start working in Asia and Australia, as that part of the world is 12 to 14 hours ahead of the US, so it is generally afternoon there when I am meeting with those partners.
At 6 am Shell and Eric Jr begin their days with breakfast together before she brings him to his morning workout with his dad for an hour at 7 am before his team's practice begins. This gives Eric Sr now the chance to fit in a workout and begin to engage with his European partners since it is now between 3 and 5 pm over there. Eric Jr's team practice runs until 10 am when he hits the weight room, all before lunchtime and before school begins at 1:15.
While Eric Jr hits the weight room after practice, it's Shell's turn to step on the court and begin coaching for the day until her director duties take over at mid-afternoon. This is when she works her college recruitment magic for her athletes. Around 6 pm Shell finishes work and Eric Jr waits to be picked up from school and about an hour later Eric Sr is back to engaging with his partners in Asia before they all finally wind down for dinner around 8:30.
As busy as that sounds, things become even more hectic on game days for the Dailey's. On top of Eric Jr's games, Shell also assists with two of the girl's teams when needed. Basketball is a lifestyle for this family.
When was the point you realized that you were meant to do this career? Take us through that realization.
Eric Sr remembers in 1994 when he had to select his agent not knowing the ins and outs and realizing that education of the industry is the key to a prosperous professional basketball career. After his ten-year pro career and experiencing his own ups and downs in his career, he knew that the player's development was the key. I've talked a lot to Eric Sr about the whys and a huge one for him was maintaining the lifestyle he loved while he was playing overseas. Being able to continue a successful career in basketball after his retirement from playing is something many players dream of doing but few are able to do it successfully.
Shell too can also pinpoint the exact moment she decided to dive back into the game: I was reading a book called The Purpose Driven Life. I worked in retail management for 8 years and still involved in basketball in my free time but didn't know if I wanted to jump right into a sports career. I watched my coach and best friend do the job and it took a lot of time. You sacrifice personal life and freedoms that I was not ready to give up at the time. Nonetheless, I was told by many coaches in the business for a number of years, that I had what it took and I would be really good at it if I made the change. I took a leap a faith and it's been the most rewarding career for me.
For Eric Jr, his confidence began with his ability to hold his own against other athletes. But, it wasn't until people in the industry started voicing their interest in him that he saw career potential.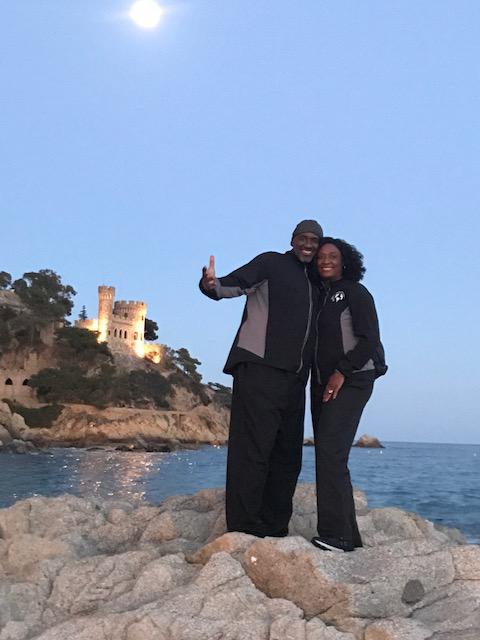 What is each of your favorite places that basketball has taken you at any point in your careers?
Eric Sr is perhaps one the most well-travelled people I have ever spoken with so naturally, he has been to many places he loves. But, the one that sticks out the most is Madrid, Spain where he played in 1995 and 1996. He credits this experience for having transformed him into a global citizen.
Shell has also been all around the world. She had the opportunity the experience African and Malaysian cultures which seem to have stood out most to her. IMG Academy is 78% international, that is one of the reasons why she loves international experience so much.
Eric Jr's favorite trip to date was playing in good tournaments in Spain and he's also grateful for his opportunity to play USA basketball to compete with the best in the country.
Career-wise, what are your ultimate goals?
Eric Sr's ultimate goal is to grow Daily Training International into a global empire; Producing events worldwide, helping players develop to reach their potential, and seeing the world and all that it has to offer.
Shell has coached and made an impact in College Division 1, WNBA and now high school. But, her ultimate goal is to be a national team coach. She admits she's truly living her dream, impacting players at all levels. She's quite passionate about mentoring young athletes.
Like his parents, Eric Jr is on the right track to achieve his dreams. His ultimate goal is an NBA contract. As a 15-year-old with international experience, it seems Eric Jr is differentiating himself from his American peers and pursuing a career more comparable to 20-year-old Luka Doncic, the front runner in this year's NBA MVP race. "I want to use that platform to build a business and inspire kids around the world," says Eric Jr.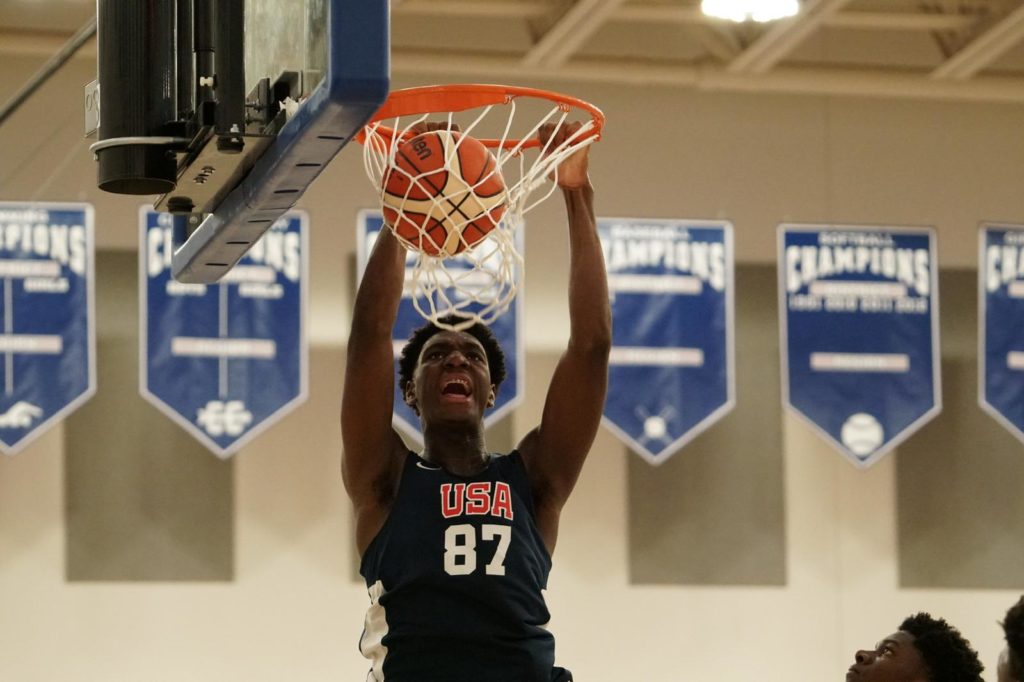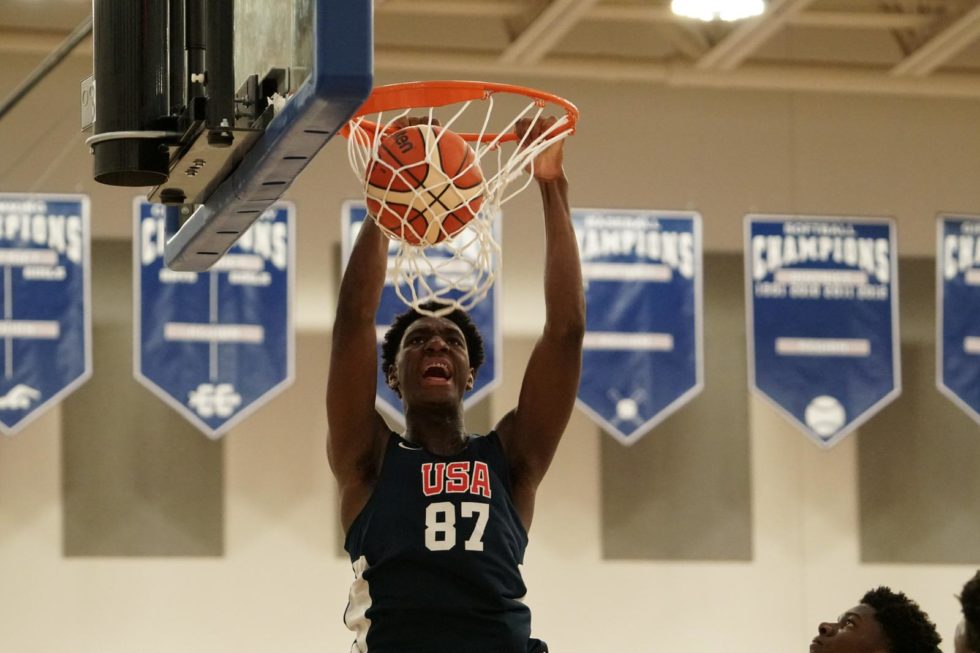 What does basketball mean to the Dailey family?
"Basketball has been our centrepiece and our foundation for years." – Eric Dailey Sr
Eric Sr explains, "It has allowed me to travel the world, gain a college degree, meet my wife and have my son, create business worldwide and continue seeing the world at the same time."
Shell elaborated even further, that they all have a great love of the game of basketball and respect every element of it. Whether they're coaching, playing, spectating, or whatever it may be, they want to represent it well. Respect, pride and discipline are all very important to them.
Shell explained, "Eric Jr wears the #3 because it represents our family, there are 3 of us. The big 3, family, name, and school are taken into account when any of us put a whistle around our neck or jersey on our back.
"Basketball gives us life experience that can lead to other success. It has created moments that helped build character and teaches us how to be great contributors to our society."
Basketball is our family. – Eric Dailey Jr
Eric Jr explained just how impactful the game is to the Dailey's. "Basketball is what we talk about all the time. Everyone has played at high levels and my mom coached at the highest level, while my dad played overseas for 10 years. Now it's my turn."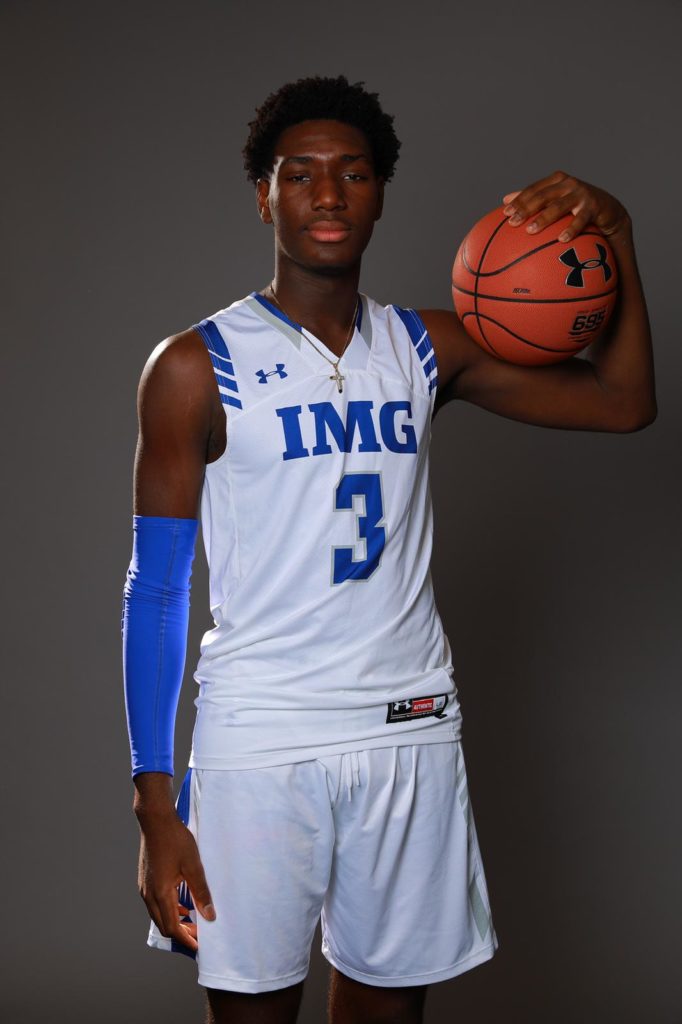 Shell, you've spent most of your career in basketball in the USA. However, Eric Jr. and Eric Sr. both seem to favour European basketball. Why?
While Shell personally played and coached in the US, she confirmed her appreciation for the European style of play. She admits the European players have a good fundamental base. "As a college and professional coach, I have recruited international players all over the world. Even in my current career, I have more international players than US players." Her connection to Europe is through coaching and recruiting. "I feel if you can blend the two styles, you can develop a really good player."
Meanwhile, Eric Sr says that he prefers Europe because it provides an opportunity to grow and new experiences. "After the basketball is over your experiences are all you'll have so we gain the experience by travelling and playing abroad."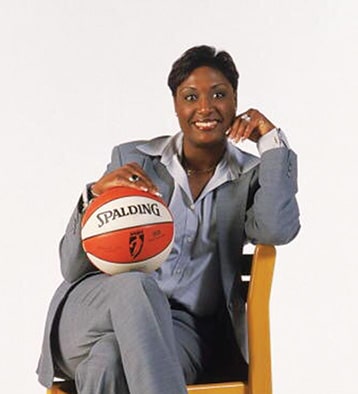 What is the single most memorable moment of each of your basketball careers to date?
Eric Sr's most memorable moment is coming back from two torn ACL's and continuing to play professionally for 5 more years after the second ACL tear.
Spoken like a true mother, no moment in her own career compared to the moment she saw Eric Jr put on USA basketball gear and get the experience of being in an elite group of basketball players at his age. "I experienced USA Basketball while in college, but he is doing at 15 years old." They share that experience and she is so very proud of him for that achievement. "I will never forget it. To walk around the Olympic complex with him felt so good."
Eric Jr already in his young career could not choose just one most memorable moment, instead, he selected his top three.
1

When I went played in Spain for the first time.
2

When I played against my dad's high school and my whole family watched.
3

When I got selected to go to USA basketball.
Stacey's Final Thoughts
The Dailey's are an amazing family. Their lives intertwine so perfectly thanks to their mutual passion for the sport of basketball. Eric Sr's first love was undoubtedly basketball, but it has led him to his love for travel, his love for Shell, and then came their son to carry on the family torch. Their dedication to the game has enabled Eric Sr to continue exploring the international basketball scene on the business side, but now it's Eric Jr stepping on the court with his two biggest fans in the stands. Stay tuned for more about Dailey Travels…
---
Eric Dailey Sr, Shell Dailey, & Eric Dailey Jr.
Interview by Stacey Leawood
Posted January 9, 2020 in Industry Profiles