Simply put, Michael Linklater has been one of Canada's best basketball players for a couple decades now. Sure, his name doesn't have the allure of Steve Nash and Andrew Wiggins. And no, Michael Linklater never played basketball in the NBA. Linklater's biggest success on the court comes from playing 3 on 3 basketball around the world. In fact, he's been the top-ranked 3 on 3 player in Canada for a while now. Yet perhaps his biggest success comes off the court, from his non-profit organizations. Boys with Braids and Prime Basketball Development are making a huge impact on Indigenous communities across Canada and the United States.

Michael Linklater is a member of the Indigenous community, Nehiyaw (Cree) to be exact. Born in 1982, he still plays for professional basketball in the Canadian Elite Basketball League (CEBL) for the Saskatchewan Rattlers. He is an articulate, caring, and familial man and it was our pleasure to be able to ask him questions one on one. In our conversation, we delved into differences between 5 on 5 and 3 on 3 basketball, his two non-profit organizations and biggest career accomplishments. Enjoy!
So you're a member of the Saskatchewan Rattlers in the Canadian Elite Basketball League (CEBL). And you've participated in several FIBA 3 on 3 world tournaments. What are the differences between playing 5 on 5 basketball and 3 on 3? Do you have a preference?
One of the major differences between the two games is 3 on 3 basketball versus 5 on 5 is that the former is played on a half court. On the other hand, 5 on 5 is played on half court. Both formations have their advantages.
Let's start with 3 on 3 basketball. With 3 on 3, I played in many different locations accross the world. That was a blast. And because the group of teammates is smaller, it creates for an excellent and intimate team dynamic. So, I enjoy playing on a team with great chemistry, which I find easier to accomplish in 3 on 3.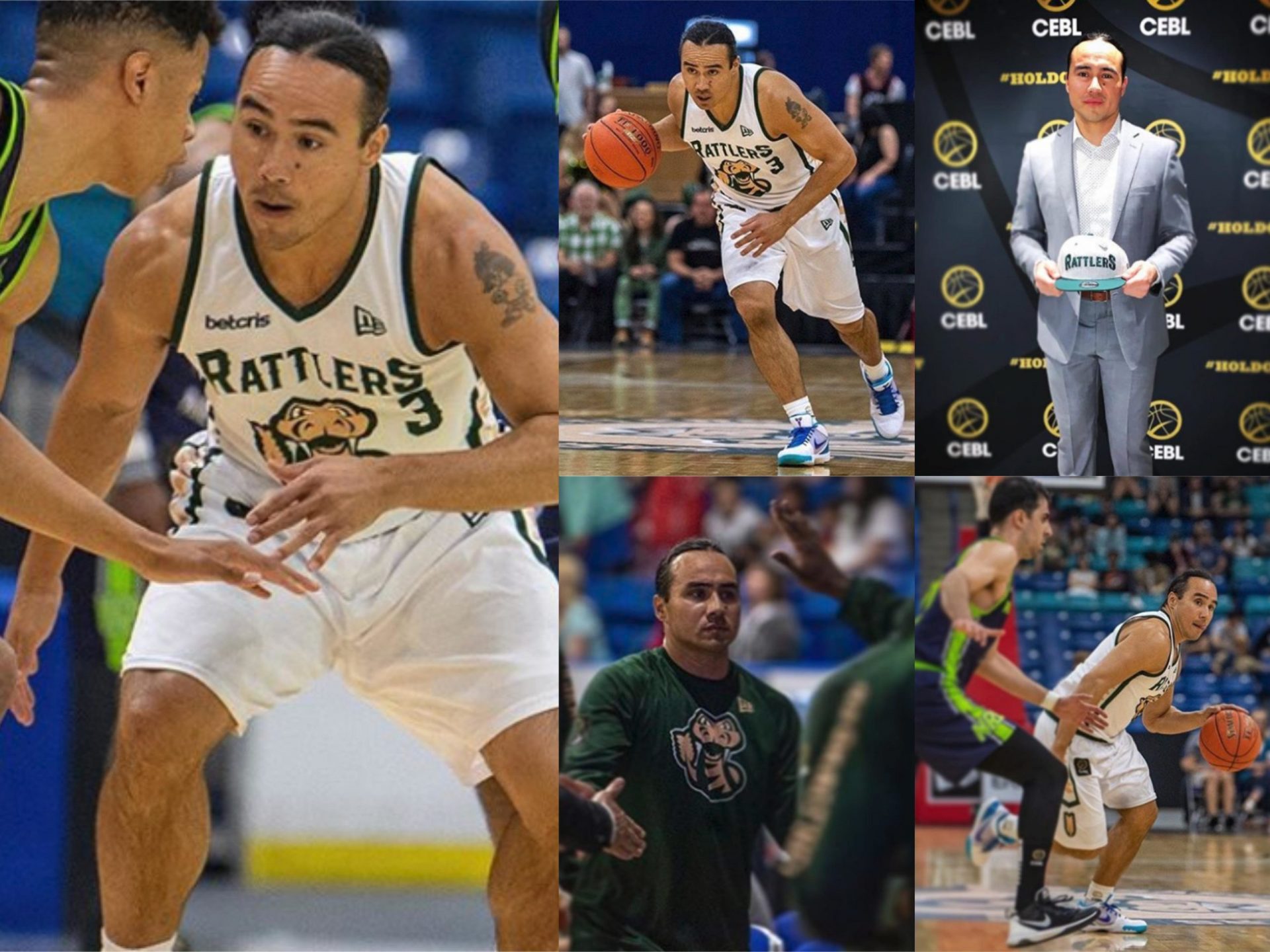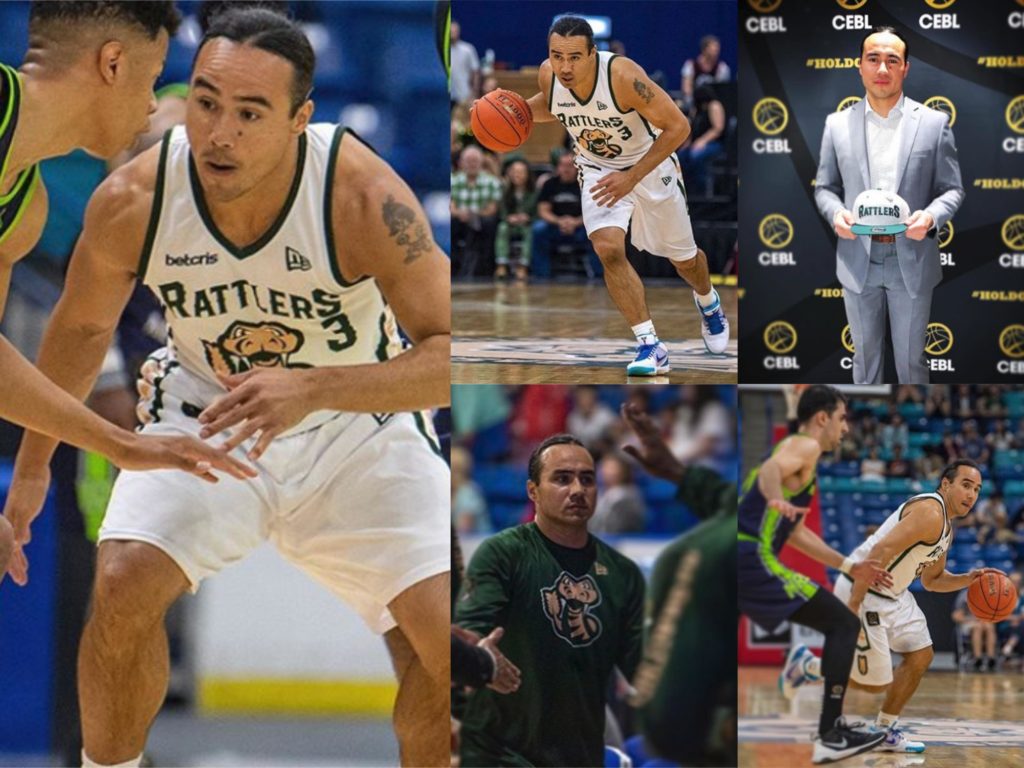 On the other hand, 5 on 5 basketball requires meshing more personalities. Depending on who's on the team, it can be challenging to do so. That doesn't mean I prefer to play 3 on 3. Both styles of basketball have their own advantages. But I must say that playing 5 on 5 basketball on the Saskatchewan Rattlers is wonderful. I get to play in front of my family, friends and community.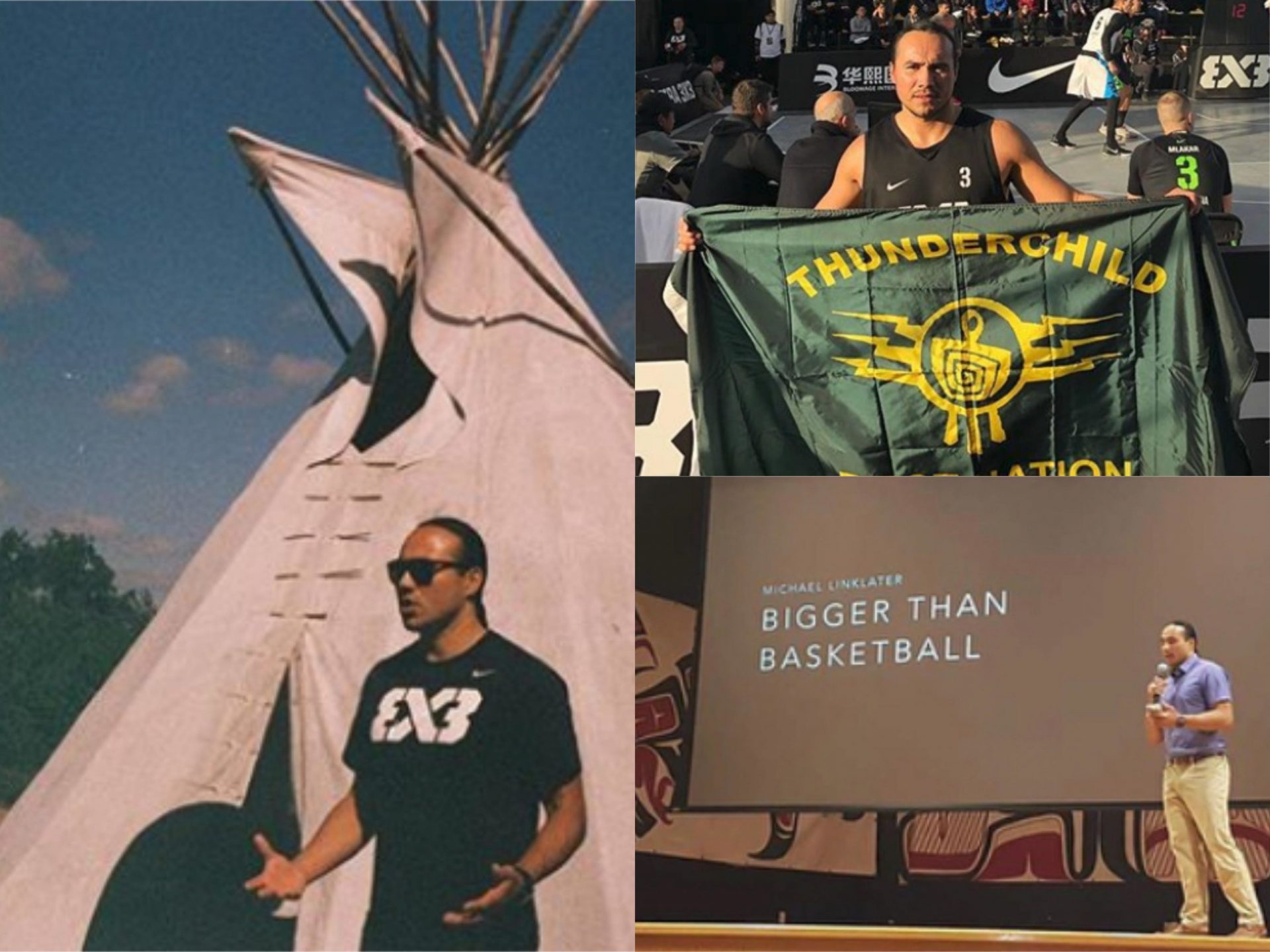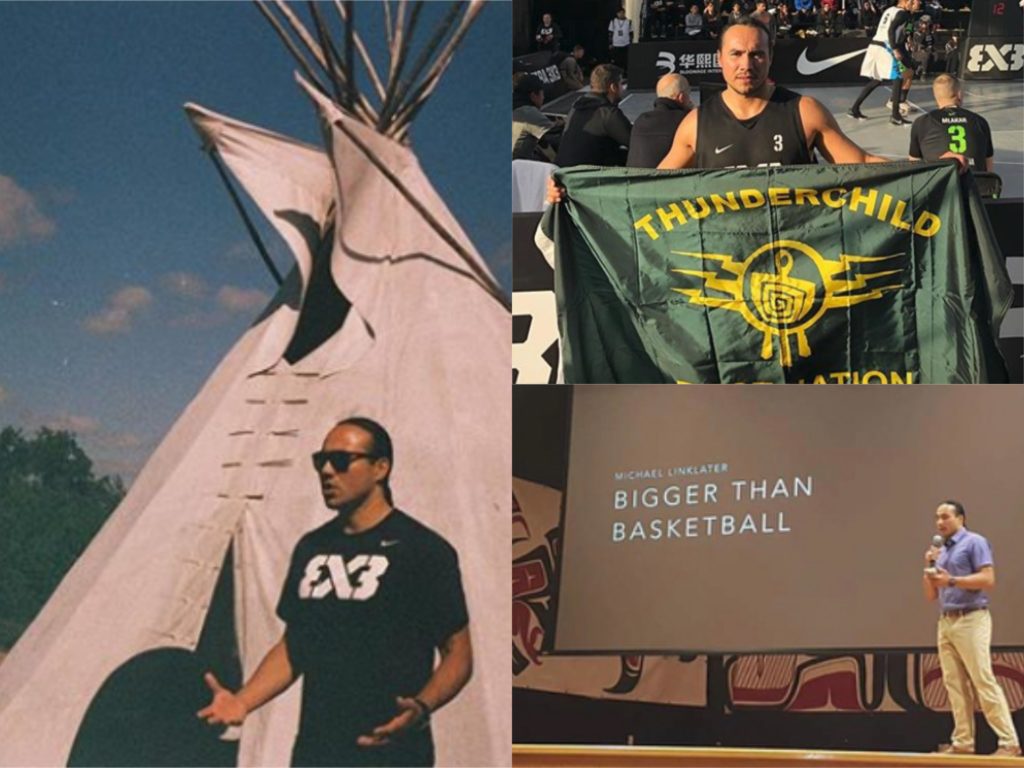 To answer your question on preference, I enjoy playing 5 on 5 and I enjoy 3 on 3. I love the game of basketball.
With 3 on 3 basketball making its debut in the 2020 Summer Olympics in Tokyo, do you intend on playing for Team Canada?
I haven't excluded playing in the 2020 Summer Olympic Games in Tokyo for 3 on 3 basketball as an option yet. To be honest, Canada Basketball is a little bit behind in their 3 on 3 basketball development now. In fact, they are going to have to determine if they're going to select a national team to represent Canada in 3 on 3 basketball at the 2020 Summer Olympics in Tokyo very soon.
Also, Canada Basketball will need to determine how they are going to go about selecting the team within the confines of some of FIBA's rules. For instance, FIBA has stated that each team must have 2 players ranked in FIBA's Top 10 and 2 from the Top 50. So. it'll be a possibility if Canada Basketball gets an invitation to the Olympic qualifier. I've been playing FIBA for over 7 years now, so I think I bring a lot of experience to the table. We'll see!
Tell us about Boys with Braids and what it means to you.
Boys with Braids is something near and dear to me. I grew up with my own issues having long hair and my own children and seeing kids on social media and parents sharing a lot of their own issues they experience was tough. So, any opportunity we have has to be able help these young kids through adversities they are facing is important and super meaningful to me. So, when that support is there, we help a lot of young people through the challenges they are facing. So, when I hear of Boys with Braids gatherings across North America, it really warms my heart and is very special to me.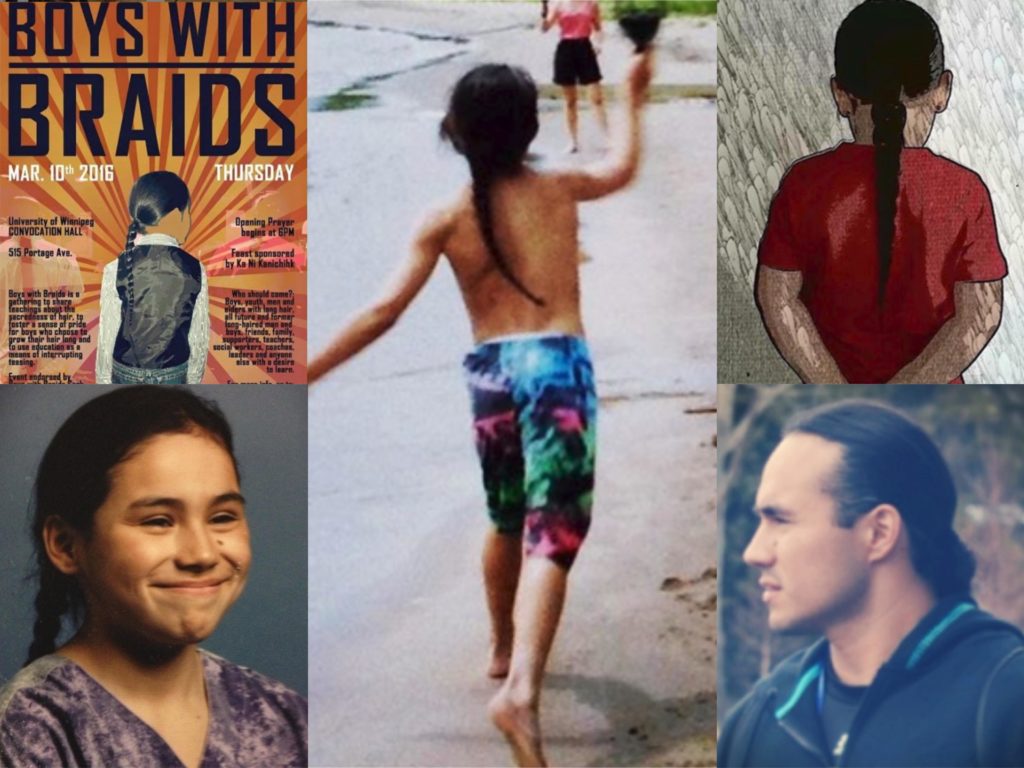 Tell us about Prime Basketball Development.
As I was starting to think about life after basketball, I was wondering what I'd do with all my basketball knowledge. I thought I needed to do something with the wealth of basketball knowledge I've acquired throughout my decades of playing. So, I created Prime Basketball Development to recycle and give all the knowledge that I was given to the next generation. And I think it's our job, duty and responsibility as current and past athletes to give back to the sports that have given so much to us. So, for me, one of my primary focuses was to be sure to target First Nations and going out to their community where they don't have the access to quality or experienced coaches as urban centres do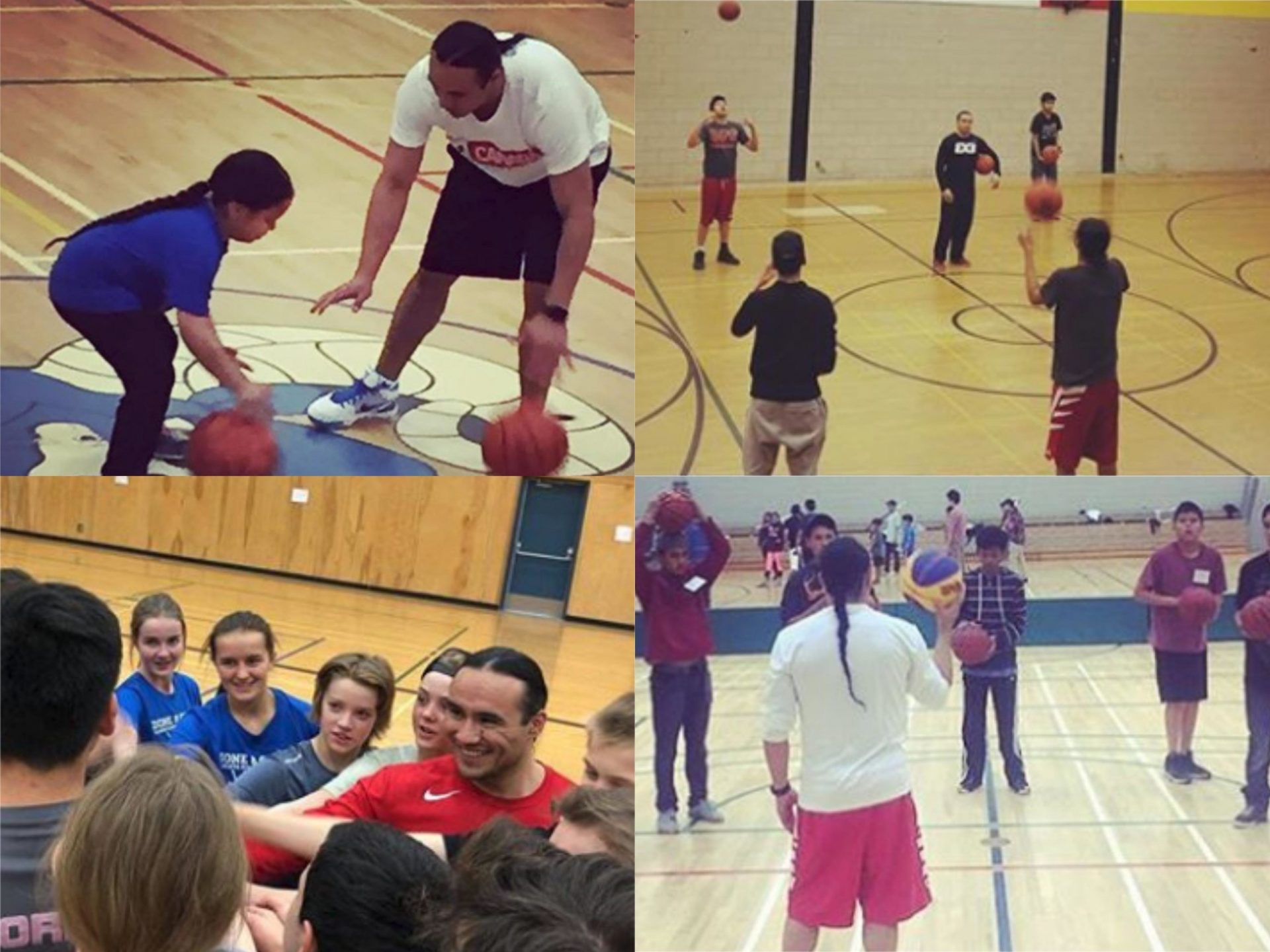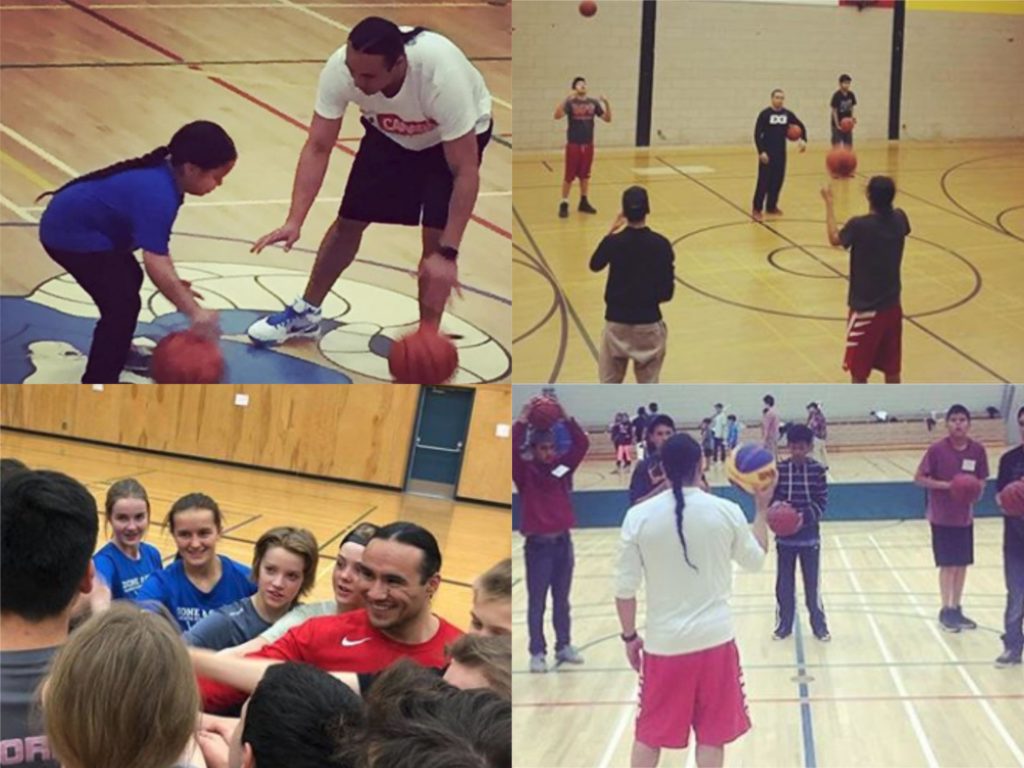 As a result, I created Prime Basketball Development! Where I can share what I know about basketball to youth and get them playing the game I love. I get First Nations people playing basketball at all different ages and levels. And I've worked with people of all levels from real strong players to those that touch a basketball for the first time when I show up in their community.
You have so many amazing causes going on between Boys with Braids and Prime Basketball Development. How does Michael Linklater find time to manage it all and be a member of a professional basketball team too?
Sometimes, it can become a little bit hectic. Especially when I have several things that are scheduled kind of close together to one another.
It's tough, but really, it's about finding the balance. I have four children, two boys and two girls, so that makes my time away from basketball very precious. That kind of time is rare, so I include my own children in many of the events, games and functions so that they can be part of it.
I am also coaching at the North American Indigenous Games next year for Team Saskatoon. So, I am always on the go with multiple events happening. But really, it's about finding as much balance as trying to overlap as many aspects of my life that I can is key. Enjoying each step of the way is most important.
Tell us your five big accomplishments you can think of on the top of your head when it comes to your life and basketball.
1

My Family

I talked about my two boys and two girls above. They are my everything and, without a doubt, my biggest accomplishment.
2

Being Drug & Alcohol Free My Entire Life

This is a big accomplishment for me because as a role model, I think it's important to be so. I think it's really important for us as Indigenous people to know about me. Alcohol and drugs have been a struggle that are ancestors have had since the day they've come to this continent.
3

Winning a National Championship with the University of Saskatchewan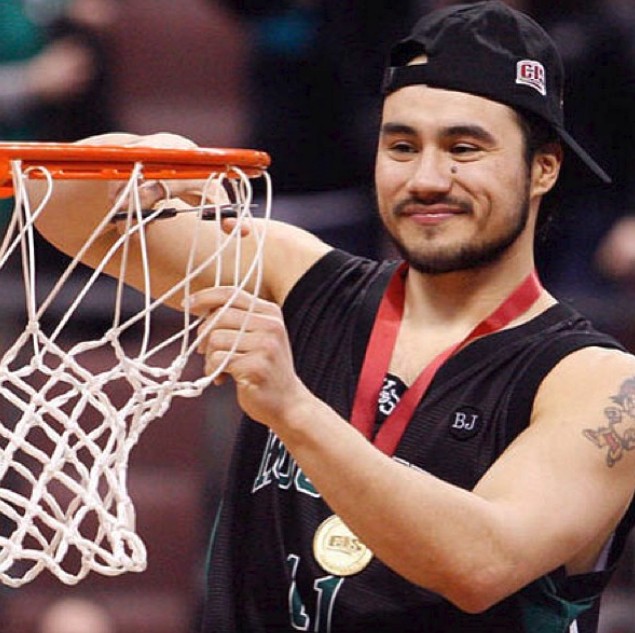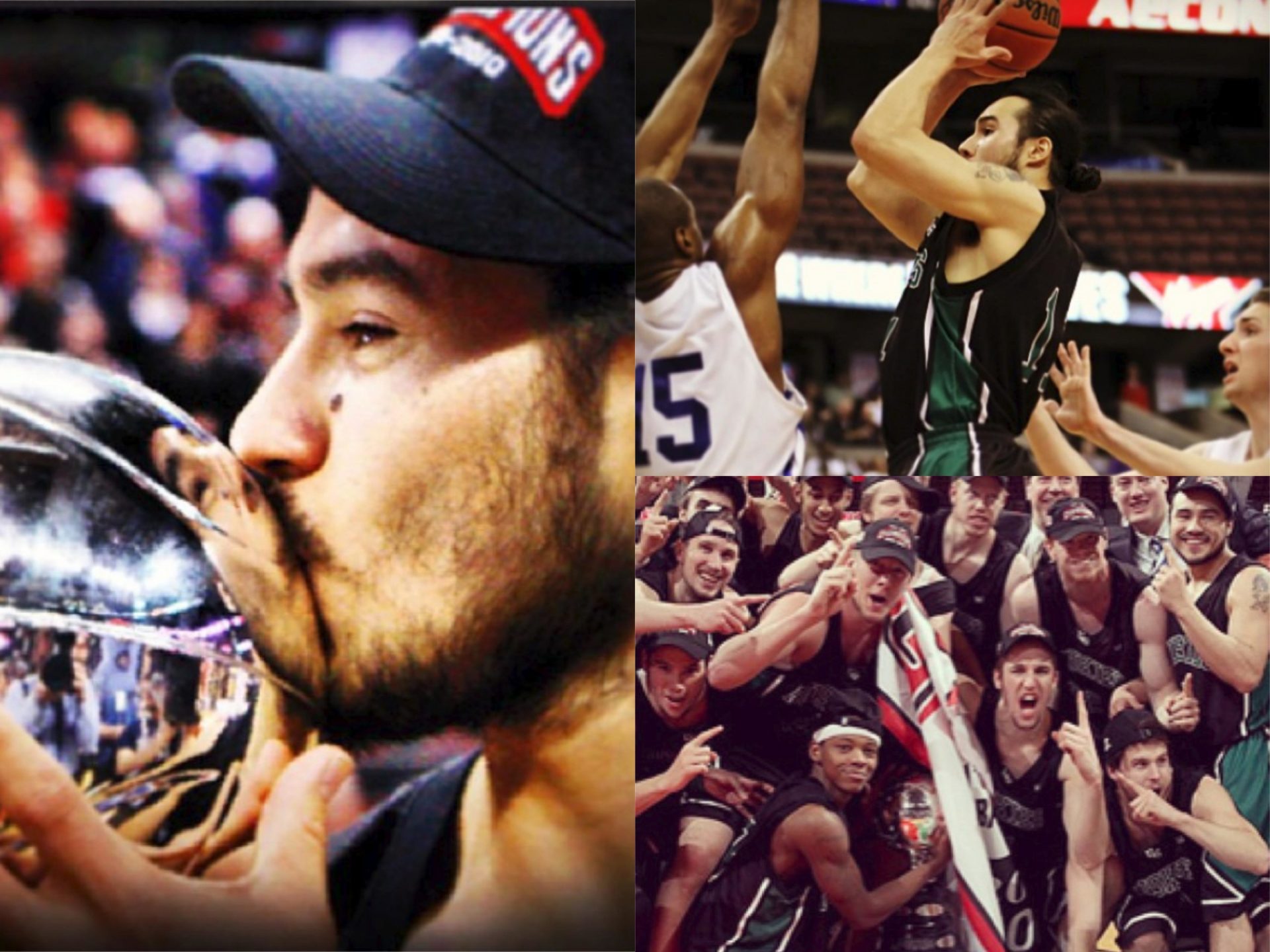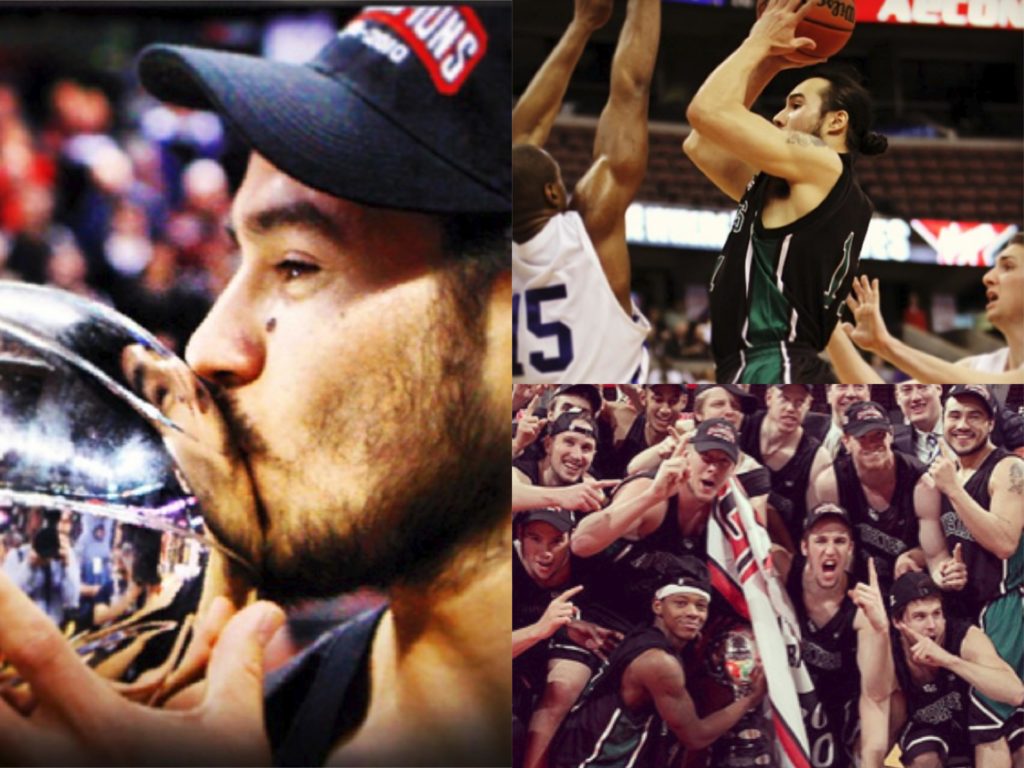 4

Representing the National Team at the World Cup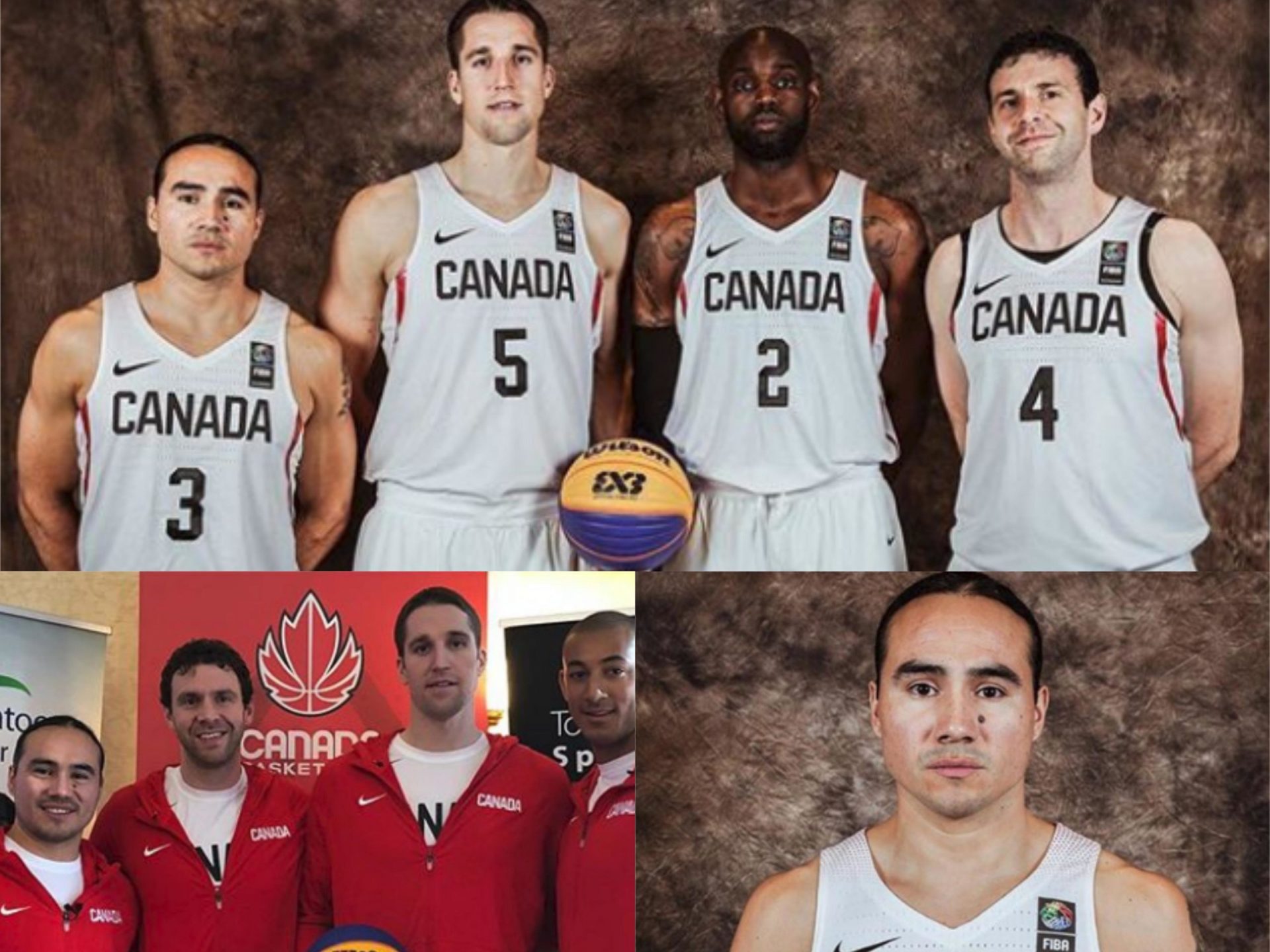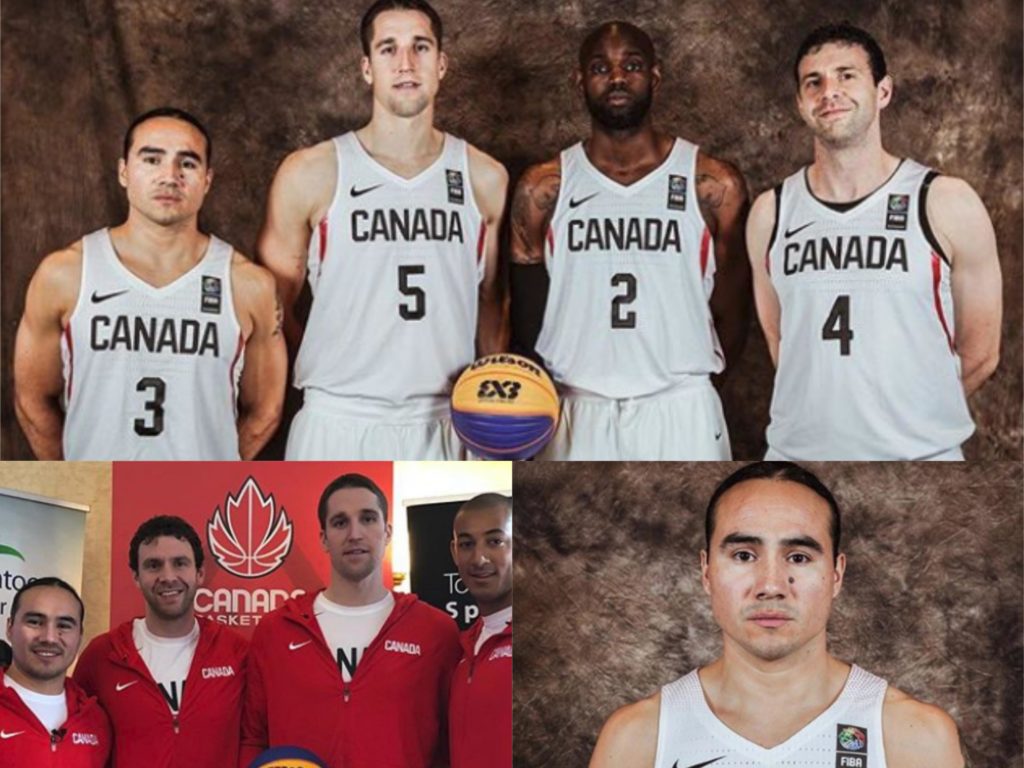 5

Winning the Tom Longboat Award in 2018

I was inspired to read and educate myself about Tom Longboat. What an amazing story. So to be able to be honoured and recognized with that award when considering some of the outstanding past recipients was a humbling experience.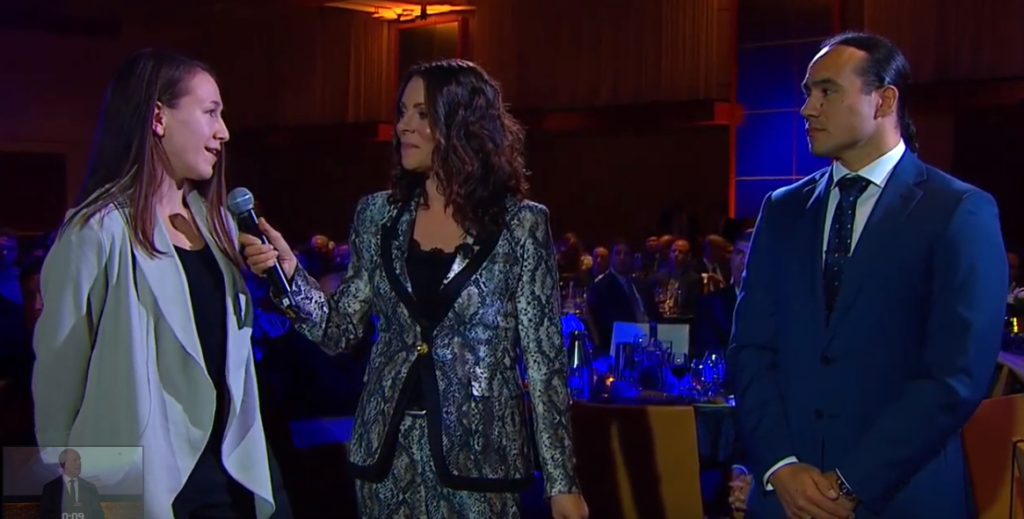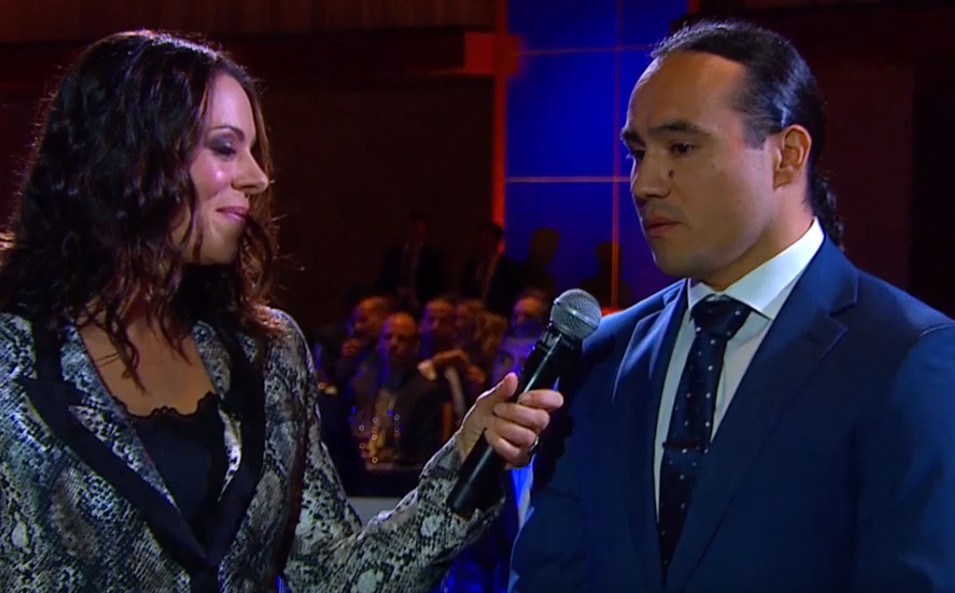 When your basketball playing career is over, what do you intend to do?
Nothing set in stone as we speak except for the fact that I'd like to dedicate more time spent with mt kids.
Right now I'm just going with the flow and wherever there's work to be done, I'll get in there and do it. But kind of what I'm seeing now is myself getting into coaching youth. I love basketball and seeing youth become success. So what I can tell you is I'll definitely be combining those two and be coaching. I'm not exactly sure of the avenue my coaching career. But I can see it involving my own personal development basketball programs. And I can also see myself coaching basketball teams. Just as I said with my Prime Basketball Development programs, I have so much to offer youth when it comes to basketball.
When it comes to Boys with Braids, I don't want it to stop just because I am not playing basketball anymore.
I also want to be more of a vocal leader when it comes to the many issues Indigenous communities face every single day. Whether it's just with Boys with Braids or something else in addition, remains to be seen.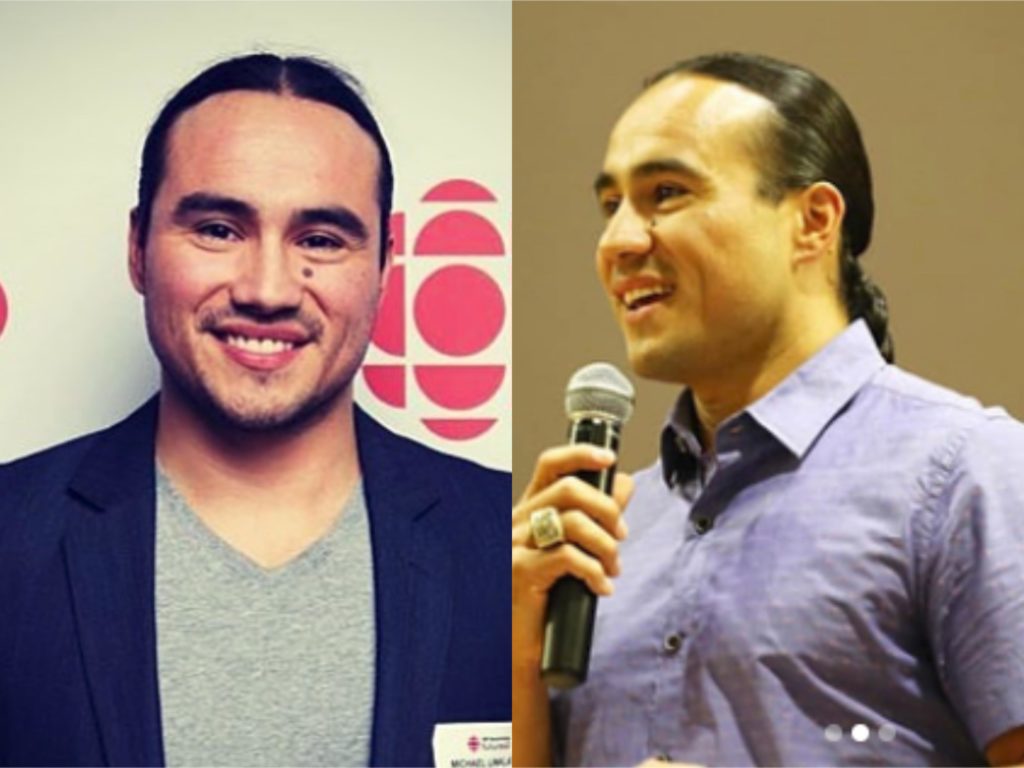 Final Words from Amber
It really isn't fair that just because Michael Linklater didn't play in the NBA, his name isn't well known on a national scale as a top basketball player. His consistent world rankings for FIBA 3 on 3 basketball prove his worth as a phenomenal Canadian player.
But what's more is his work off the court. Through Boys with Braids, Michael Linklater raises awareness of the cultural significance of Indigenous boys and men who wear their hair in a braid. Via Boys with Braids, Linklater also promotes the importance of preserving the sacred traditions of his ancestry within Indigenous communities across Canada. In addition to Boys with Braids, Michael Linklater brings basketball to Indigenous youth through his Prime Basketball Development programs.
With 3 on 3 basketball introduced into the 2020 Summer Olympics in Tokyo, we'll surely here Michael Linklater's name come up. Especially if Canada Basketball decides to prepare a team. When you do hear his name, think just because he never played in the NBA doesn't mean he hasn't impacted the world just as much as Steve Nash and Andrew Wiggins.
Be sure to follow Michael Linklater on Instagram to track the great work he does with Boys with Braids and Prime. As well, to follow his journey as a Rattler, 3 on 3 basketball endeavors and work with Indigenous communities across the continent.


---
Interview by Amber Somerville
Posted June 22, 2019 in Industry Profiles