Nick Lagios is the Director of Basketball Operations and Player Development for the South Bay Lakers, the G League affiliate of the Los Angeles Lakers. A career in sport involves a passion and dedication like few other professions. That's why when I asked Nick what superpower he'd choose, his answer had little to do with his job directly. For Nick, working in sport is perfect and everything he's ever dreamed of.
"If I could have any superpower in the world, I'd choose to have wings so I could fly. The traffic at LAX is a total circus, so if I could just bypass that and fly where I need to go that'd be great. Also, I'm a big fan of learning about different cultures so this would really help with that!!! "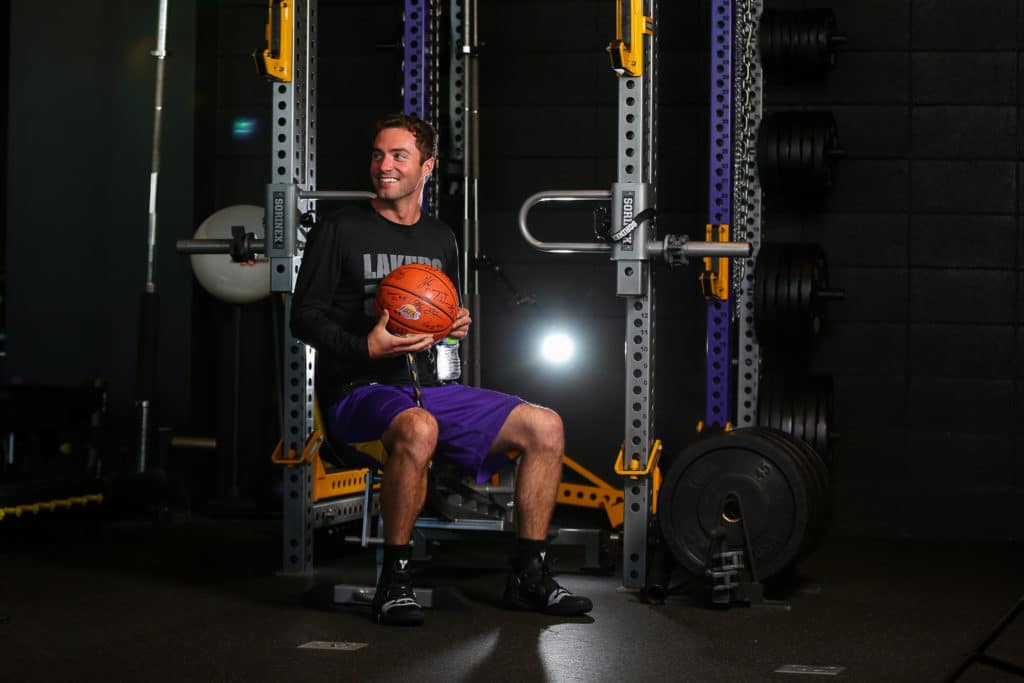 There are many travels in Nick Lagios' story. But traveling is just one aspect of his all-encompassing career on sport, which continues to expand rapidly. I chatted with Nick recently about a typical day at work, when he realized a career in sport was his destiny, his favourite moments, motivation, and much more. Nick, a graduate of a top-notch university geography bachelor's degree program in Colorado, is a well-versed, talented, creative, and motivational individual. These traits made for an excellent conversation with Nick Lagios about his fast-rising career in the world of basketball (no pun intended). Enjoy!
Please note: This interview was conducted via phone. Editing changes were made to make it easier to convey Nick Lagios' sport industry journey while maintaining the essence of the interview.
What does a typical workday look like for you?
A good way for me to describe a typical workday with the Lakers organization is around the clock! Every day brings a mix of activities. One constant is texts, phone calls and conversations with coworkers, players and agents.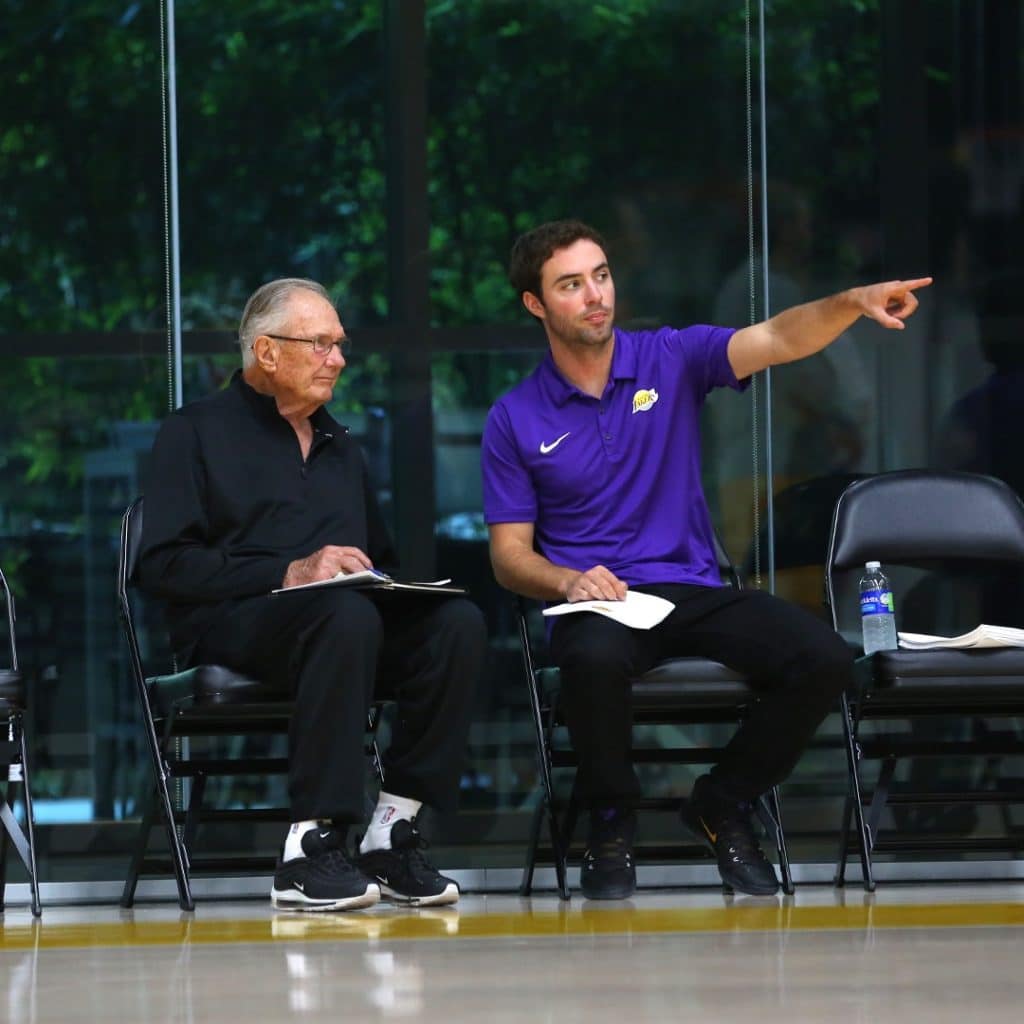 When you work in the sport industry, you don't have an off button so to speak. There are various times during the year where the type of daily activity changes a bit.
For example, in the offseason, I'll typically watch film in the morning on potential Summer League and training camp candidates. We create a big board of all the candidates and rank and re-rank them over and over.
The South Bay and Los Angeles Lakers practice in the UCLA Health Training Center at separate times. Our team is very much in sync with the Los Angeles Lakers organizationally, philosophically and strategically. So, during the season we come in and watch the Los Angeles Lakers practice in addition to South Bay's.
In the afternoon, we watch different players around the league to be up on what's happening in the G League and overseas.
On top of that, I'll travel throughout the year to major scouting showcases like Portsmouth Invitational Tournament, NBA Summer League and agent workouts throughout the summer. In sum, my day-to-day varies and that's one aspect I love about working in the Lakers organization.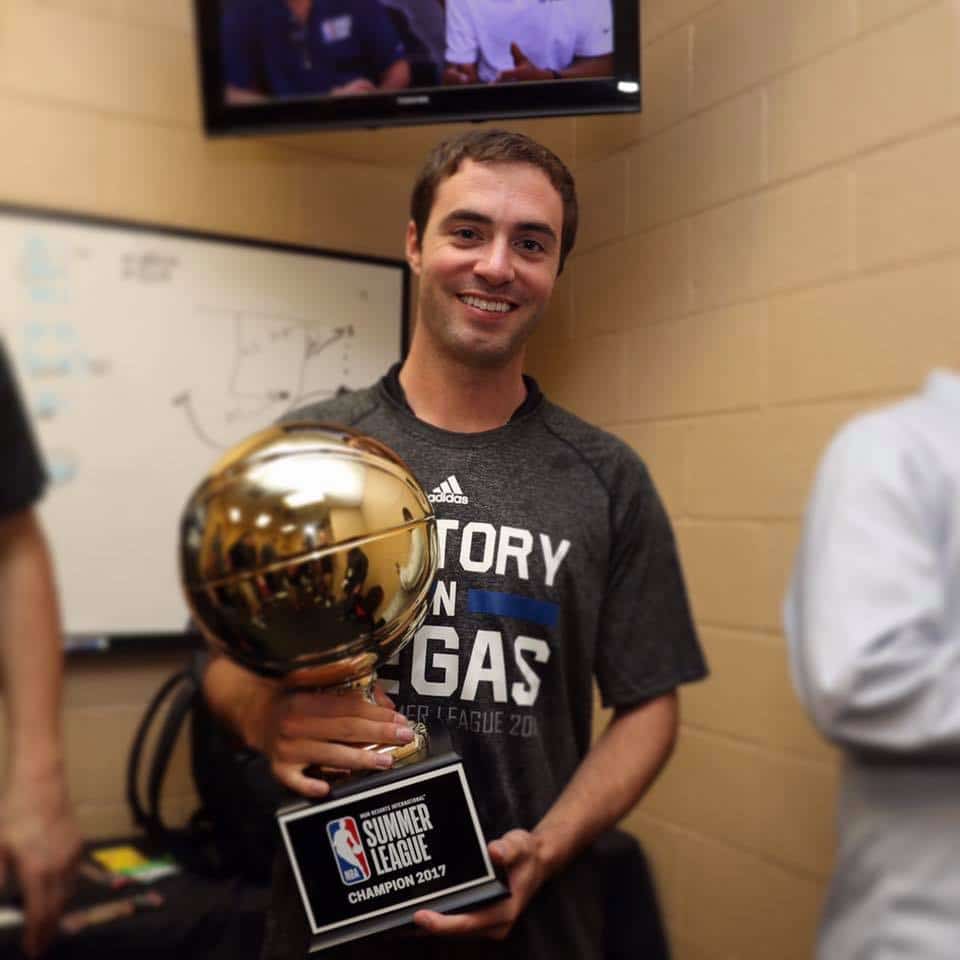 What is the best aspect of your career in sport?
I'm never bummed when I go into work! It's the opposite. I love going to work. It's like a family working for the South Bay Lakers and I truly look forward to coming into the office every day. Of course, we certainly put in long hours and weekends, but I sometimes forget that this is a job because I love it so much!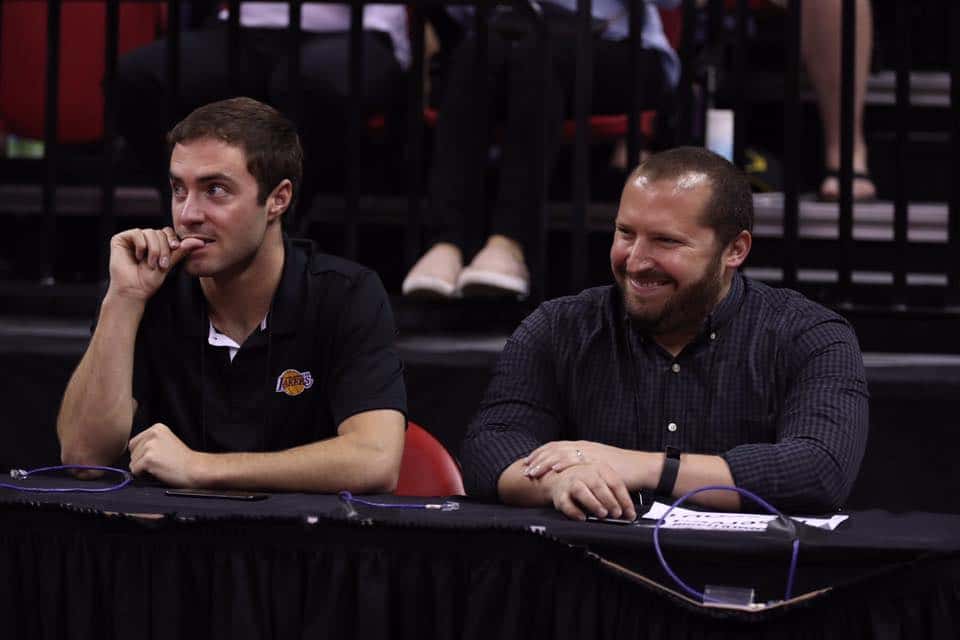 I like that you can control your destiny in your basketball career. Since a lot of the jobs in sports are year to year you can make decisions on where you want your basketball career to go and pursue different avenues to get where you'd like to be someday. There is an infinite number of different paths you can take and I find that exciting. From being an agent to a high school coach, retired professional player or an obsessed basketball fan like myself you can choose your path and you can make it. We all have different paths but the one underlying trait is that you have to be relentless and completely driven and you will get there regardless of luck.
I love that this sport and the people who work in it is like a family. A season is like a mini life of ups and downs. But at the end of the day, the ups are memorable the downs are learning experiences.
You build these bonds and friendships over time either with staff on your team, the opposing team and the players you work with. The turnover is high and feels a bit cold at times in sports but the friendships and bonds you build are anything but cold. Every year when we go to Summer League in Vegas, it's like a huge reunion where I see old coworkers, players or staff with other teams and is one of my highlights of the year.
A real tragedy struck our team and life in 2016 when our South Bay Video Coordinator Adam Cave passed away in a motorcycle accident leaving work. It was absolutely heartbreaking as Adam was a member of our basketball family. The people around you at work aren't really coworkers, they become family. We had all lost a family member.
Our team's response to the tragedy was beautiful and perfect. We all came together as an organization with Adam's spirit with us every day. We all went to the memorial service on the day of a South Bay game. His parents Bob and Susan came to the game that night and we had one of the most miraculous comebacks I've ever seen. We all know that the game meant something extra to the Cave family and to deliver just a bit of happiness to them was special. Adam's jersey still hangs in the locker room and his positivity and upbeat nature will remain with South Bay forever.
What do you struggle with the most in your sport career and how do you stay motivated?
Definitely balancing my personal life with my work life. It's especially hard during the season and is a constant across all sport industry jobs. Work-life balance has and continues to be an area where I continue to struggle. But not in a negative way. I love what I do, appreciate the nature of the industry and view my work in sport as my life.
Speaking of work-life balance, I'll always remember my time at Stanford. While working as a coaching intern there, I'd sleep in the locker room at least once a week and regularly be working over 100 hours a week [laughs].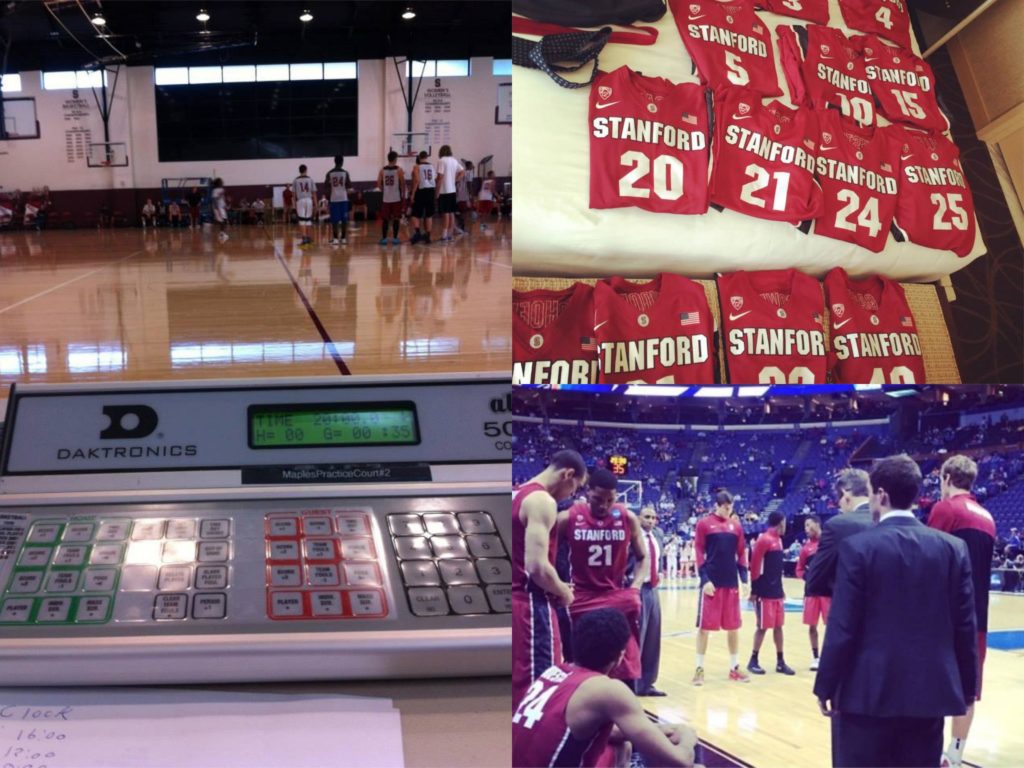 I just had to give my part to help the team going and it became my mindset, my purpose and my life.
"Actually, I remember Coach O'Toole, one of Stanford's Assistants and one of my all-time favourite coaches called me the steam that kept the engine running which meant a lot. We ended up rising up in the tourney to take down powerhouse Kansas."
Would you say your path to your current position was easy or rather challenging, can you please explain why?
I wouldn't say it was easy! To make it in the industry you need to sacrifice time and a social life outside of work, especially early on. I've had to miss family reunions, holidays, birthdays, etc. But, those around me get it. They know that I love what I do and that my job is a big part of what makes me, me. Yes, my career in sport takes over a large part of my life, but it's what I enjoy doing.
I've worked multiple jobs at once to stay afloat over the years. For example, I cleaned boats and yachts in Marina Del Rey bright and early then would come into the office around lunch in the summer. Working in sport, and specifically in basketball, satisfies me more than any other industry and is why I decided to pursue it.
My path to working with the Lakers organization was challenging. But without those challenges, I doubt I'd be where I am today. There was a lot of grunt work in the years leading up to today.
When I was living in Australia, I'd volunteer all my basketball hours, so I needed to shuffle between side jobs to make ends meet. For instance, I worked at Puma outlet stores selling shoes, cleaning boats at a yacht club and was a QA tester at a HUDL [laughs]. HUDL owns SportsCode which is the software we use to help analyze video from games. Their office was an epic 2-hour commute by bus then walk 30 minutes through a jungle type park. But those experiences helped shape me as a sport professional and trained me well for the reality of working in the industry.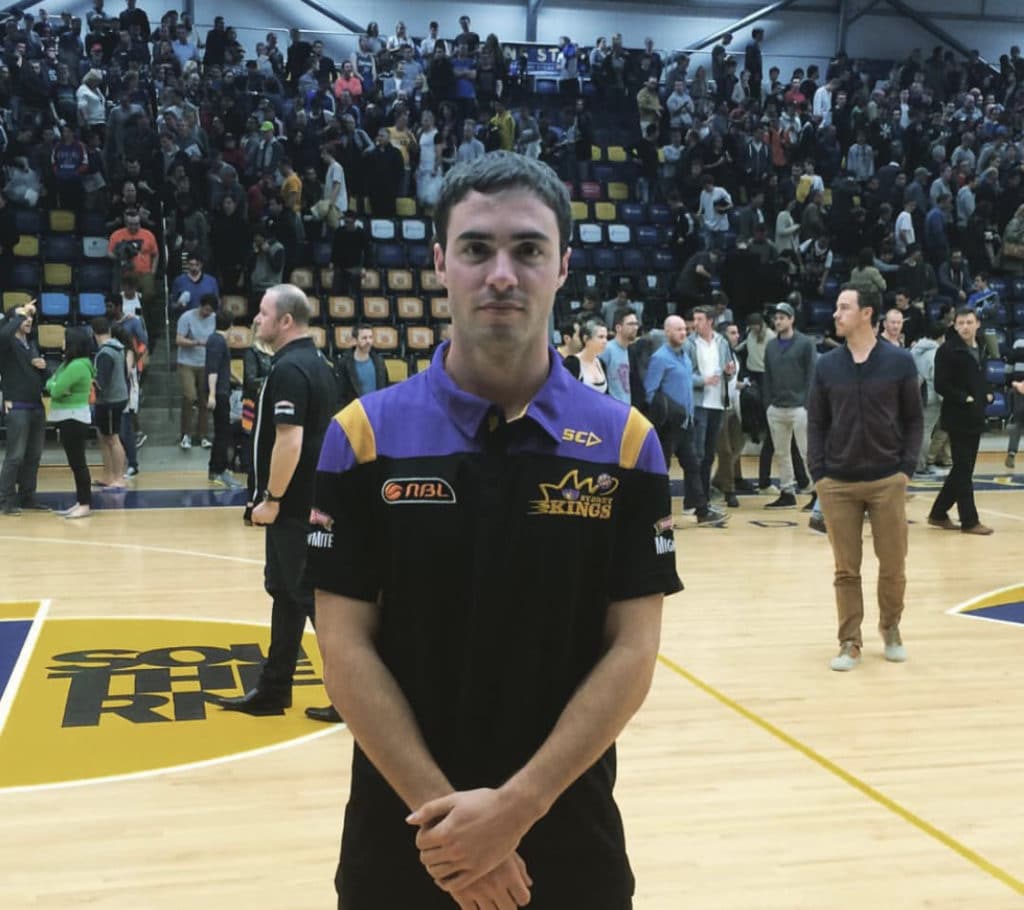 In addition to gaining a range of experience, what would you say are three additional traits required to work in sport?
1

Relentlessness

My goal was to work for a top-tier basketball organization and I was persistent in achieving it. My biggest pet peeve is when people say something is too difficult or hard to do. It's like nails on a chalkboard for me [laughs]. Dream it, envision it and do everything you can do to achieve it. Anticipate and try to embrace adversity but don't let it stop you from getting to where you want to go. Be relentless!
2

A Strong Support System

To get me through all the challenges, I've always maintained a strong support system everywhere I've gone to develop my basketball career. Many people have helped me get here, I'm extremely lucky. In the Bay Area, I stayed at my aunt and uncle's place, my college roommate's family and one of my friend's guest room all for an extended period of time. In Australia, I stayed with my friend's family for over a month as well as I was figuring out what was next.
3

Network & Connect

Making connections and networking is integral to establishing a career in the sport industry. I was given Tim Hudson's contact info moving down to Australia from an Australian coach who I met at the Final Four. Tim was the Director of Basketball of the Sydney Kings at the time. Tim fought tooth and nail to get me on the court with the Kings immediately. I'll forever be thankful to all these people and try to give back to the basketball community and the world in general. Without being connected with them, I wouldn't have had the basketball experiences to be where I am with the Lakers organization today.
What's the most memorable moment from your career thus far?
I've been working in the Lakers organization for almost 4 years now. So, there are so many memorable moments working in the organization to choose from. That's one of the best aspects of what I do.
If I had to choose one, it'd be the Andre Ingram promotion. Andre Ingram has been one of the most amazing players and humans I've worked with. At 32 years old, he became the oldest American rookie to play in an NBA game since at least the 60s. His first NBA game was against the Houston Rockets and was one of the most amazing, humbling and proud moments I've ever witnessed.
At the time, I'd worked with him for 3 seasons in South Bay. He's the ultimate teammate and veteran role model every team strives to have.
He had waited over 10 years for a shot in the NBA. We surprised him when we gave him his 10-day contract. The next day he was checking into the game vs. the Houston Rockets.
Eventually, Andre hit his first 6 shots and was one point away from being the game's highest scorer. He finished with 19 points and four 3-pointers. Andre's journey to get to that point was special enough. To seize the opportunity to play in an NBA game and excel in it was an incredible sight to see. That was probably my most memorable moment with the Lakers from many to choose from.
Another lighthearted, but memorable moment came when I worked my first U17 training camp at the Australian Sports Commission (ASI). I received a bag of t-shirts and clothing for the training camp. There was this moment of shock and awe that I just received all this "Australia" branded clothing. I laid the apparel out on my bed and had a moment with myself where I felt proud beyond words.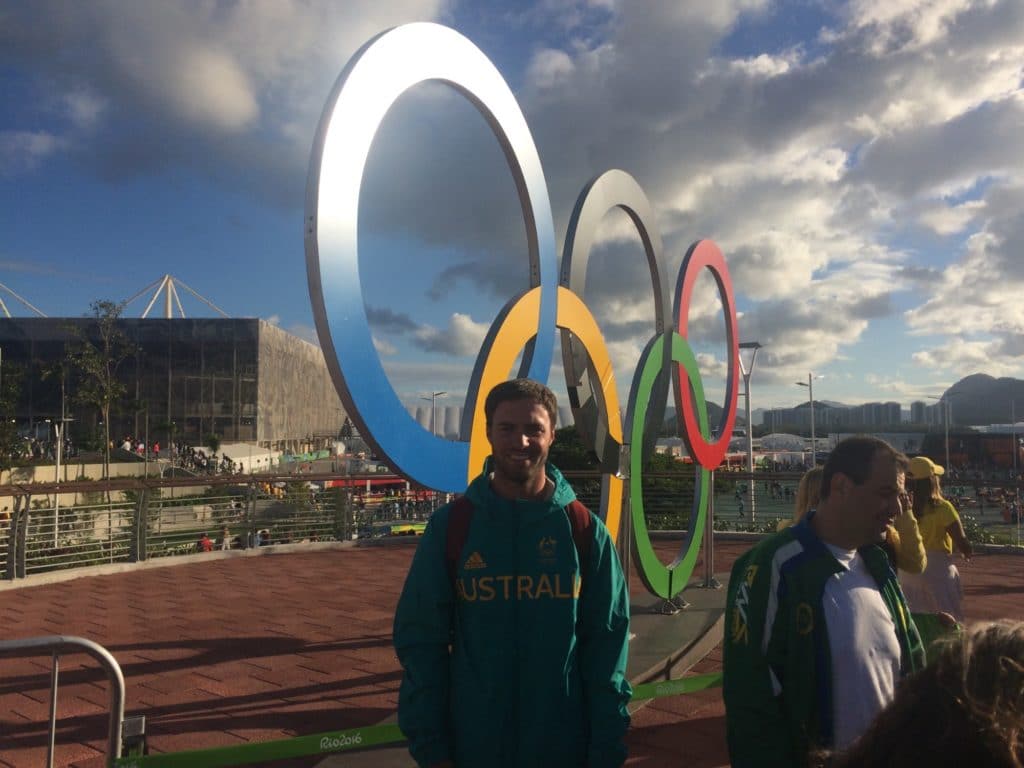 I'm not Australian, but the honour to help a country's national team was amazing. Eventually, I earned more opportunities to work with the youth national teams. Fast forward a year and I was off to Brazil to help the Boomers in Rio.
Thoughts From Phil
Nick Lagios was a delight to chat with. His range of basketball experience between Australia, NCAA, G League, and NBA made for a global chat (literally and figuratively). Rarely does a sport professional emerge from a Geography degree because it requires a little extra thinking to connect the dots. Nick Lagios connected the dots for his career in sport, just as one would create a map. Connecting the dots is part of what makes Nick Lagios a unique, bright and special director in basketball circles.
---
Nick Lagios
Interview by Phil Goldberg
Posted August 23, 2019 in Industry Profiles