Nick Reick is the Director of Basketball Operations for the Salt Lake City Stars, the G-League affiliate of the Utah Jazz. Nick has done so much in his career in sport, in such a short amount of time time. In fact, Nick Reick, a German native was just named Video Coordinator for Germany's national basketball team. The team is preparing to participate in the World Cup come September. Training camp officially starts on Monday, August 5. Before Nick Reick got brought onto Germany's national basketball team, we just had to talk to him about his fast-rising career in sport. He was super easy to talk to and open to sharing his story with us.
But before we share his story with you, you need to know how much high-profile work he's done in such a short period of time. It's super impressive!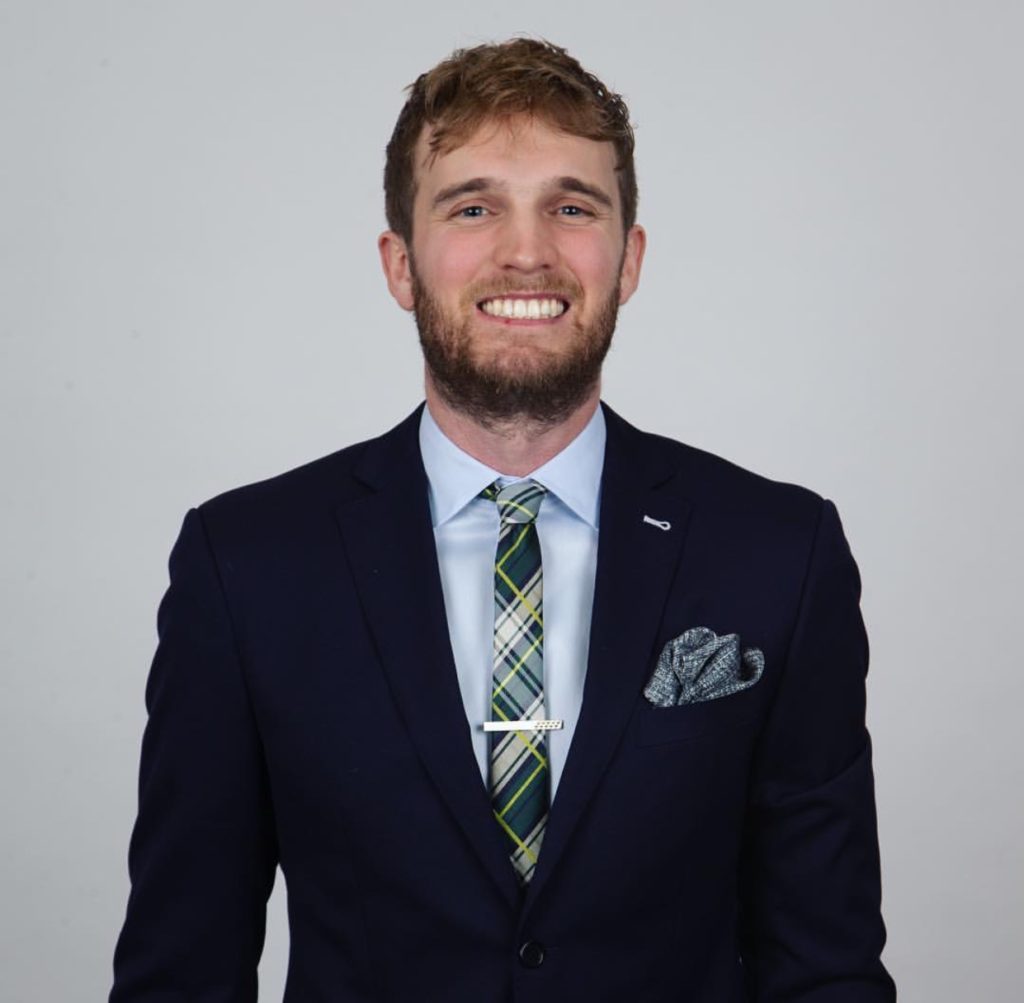 Nick Reick's Journey To Becoming Director of Basketball Operations for the Salt Lake City Stars
Los Angeles Clippers
From June to January 2015, Nicholas Reick was an Inside Sales Executive with the Los Angeles Clippers.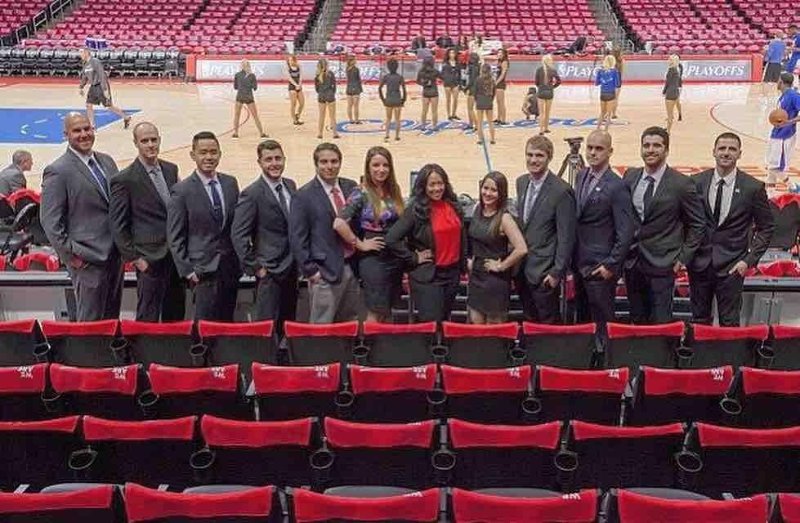 UCLA Women's Basketball
Shortly after, he became the Assistant Video Coordinator for UCLA's Women's Basketball team. He served in this role from July 2015 to September 2016.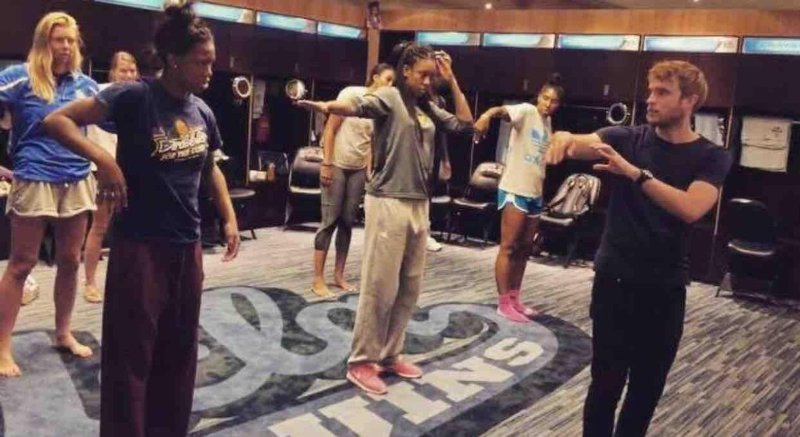 Chicago Bulls
Then, he caught on as an Assistant Video Coordinator for the Chicago Bulls in Summer League for the month of July (2016).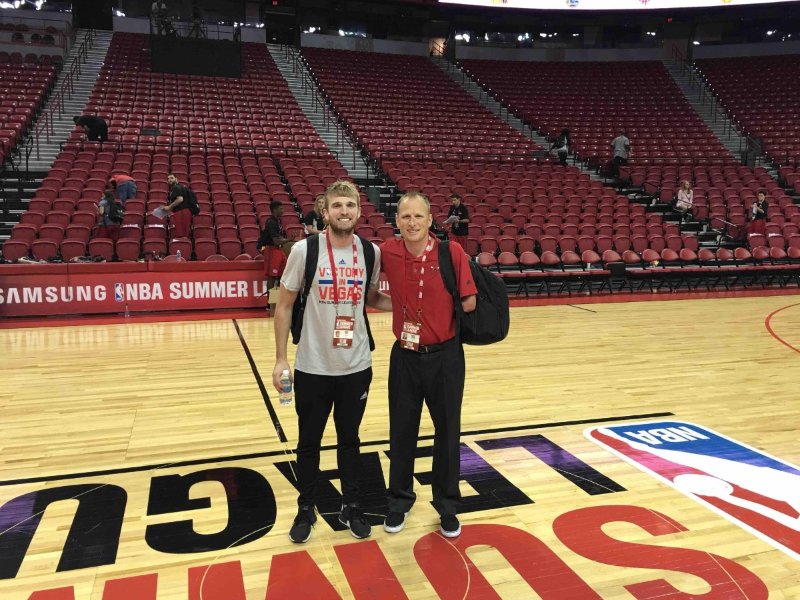 Westchester Knicks
Then, in October 2016, he became the Basketball Operations Assistant with the Westchester Knicks of the G-League. He was with the Knicks until April 2017.

Dallas Wings
Nick Reick was named Manager of Basketball Data Analytics and Video Coordinator of the Women's National Basketball Association's (WNBA) Dallas Wings. His role with the Wings began in April 2016. He was in that position for about 3 years.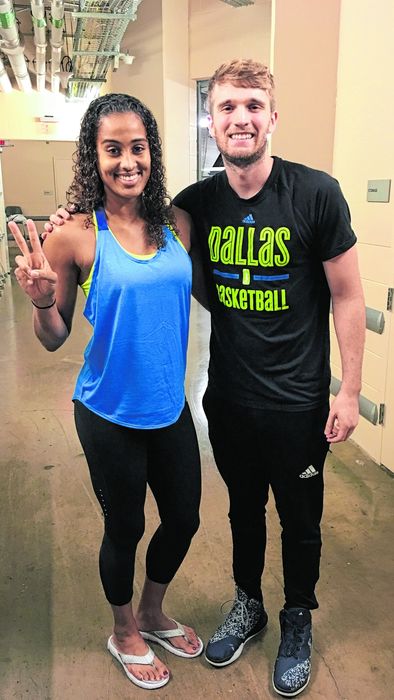 Salt Lake City Stars
Since September 2018, Nick Reick has been working with the Salt Lake City Stars as the Director of Operations. While with the G-League affiliate, he also dabbles in work with the Utah Jazz. Fresh off a summer internship with the big club, Nick Reick sat down with us to chat about a typical workday, his career journey and more. Enjoy!
What does a typical workday look like for you as the Director of Basketball Operations for the Salt Lake City Stars?
My workday starts the night before. I get in touch with the coaching staff about the practice and all other events happening the next day. For example, there may be a community event or team bonding experience we do. If it's part of the agenda for the following day, I'll ensure everyone is on the same page within the organization.
After I make sure that nothing clashes, I send out a daily schedule to the players, coaches, front office and public relations team so that everyone is on the same page.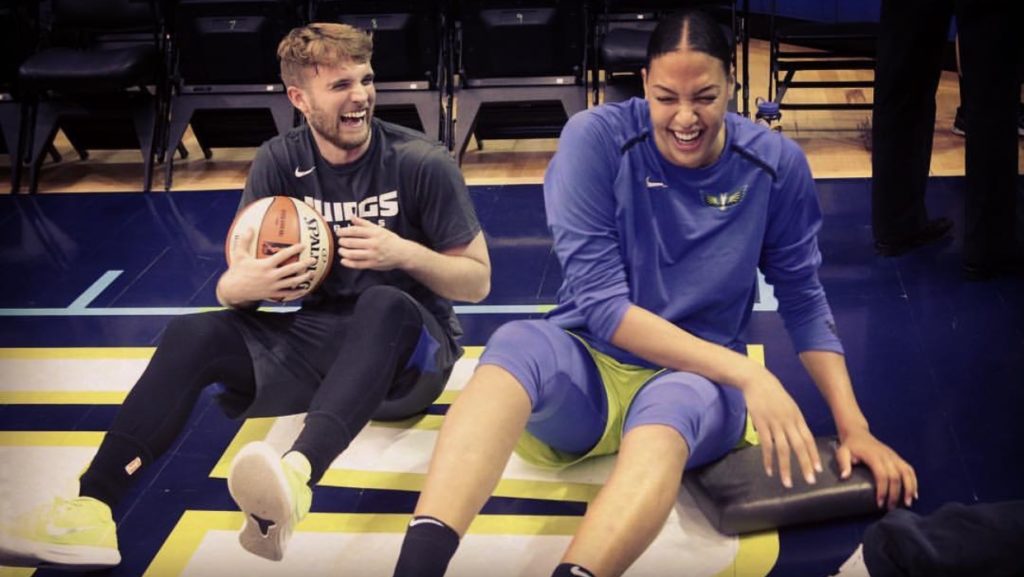 The first thing I do the next morning when I get to the facility is to check on our coaching staff. I make sure they have what they need for the day.
Usually, it is putting the finishing touches on game film or scouting reports that we will present to the players before practice.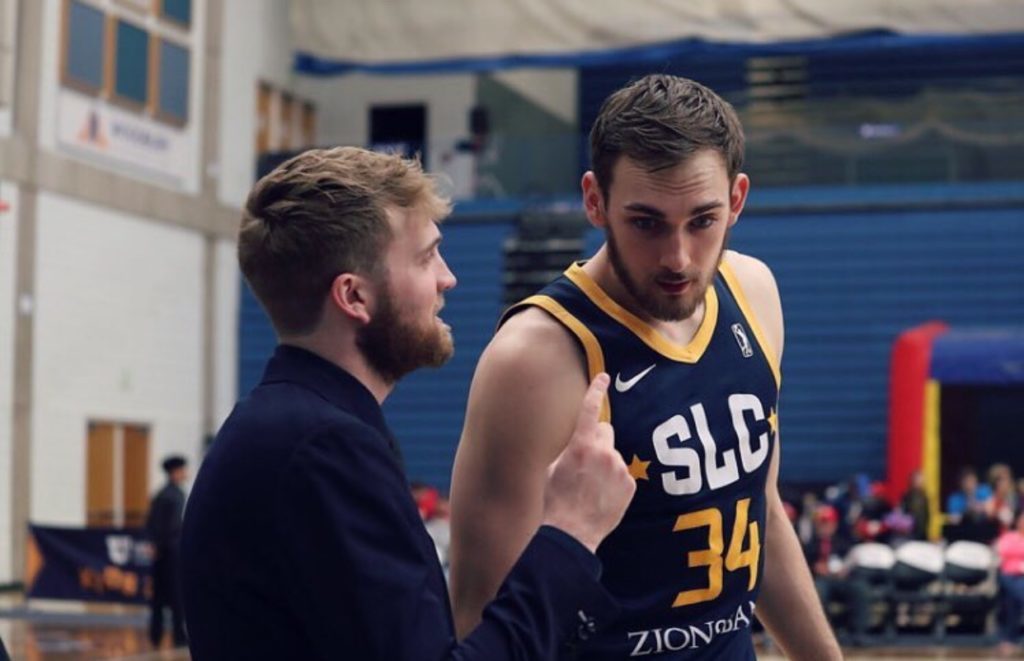 After that, here's a rough idea of what I do next:
We discuss practice and who is needed in what drill.
Head to the court and make sure it is set up for practice
Then I check to see if a player needs a rebounder, or more often than not a player will hit me up the day before and ask if I will get in the gym early with them to get some work in
Next, we practice
After practice get extra work in with a player if he requests it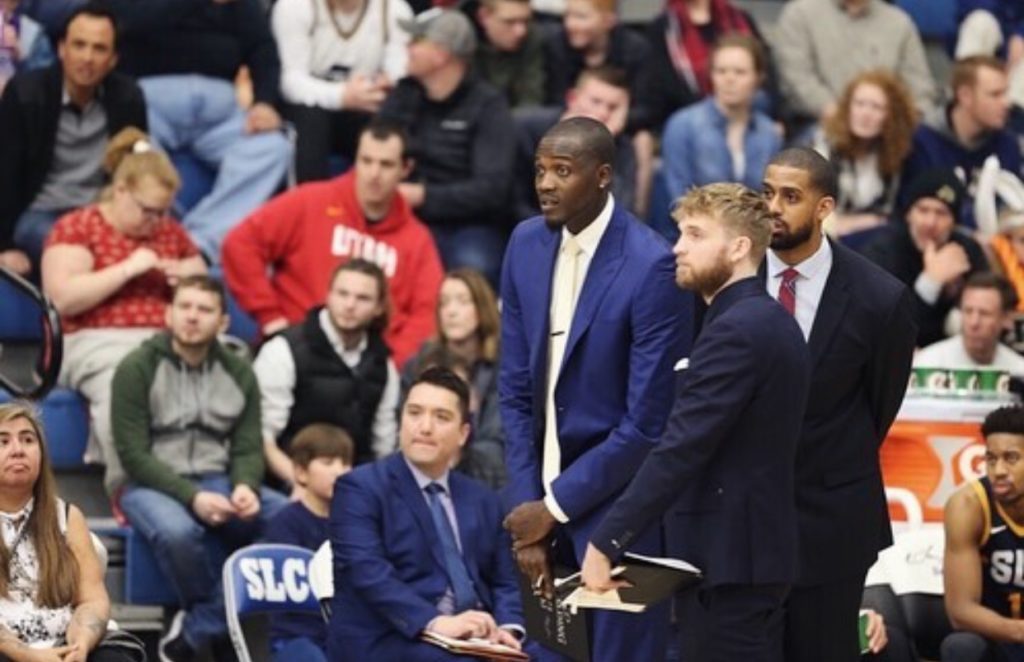 After that, activities vary immensely!
It is either me coordinating all our travel, flights, hotels, practices, food
Coordinating visiting team in market transportation and their practices.
Making sure players have all their paperwork done correctly. For example that they are insured, that they receive their paychecks and any other incident that might come up
Assisting the coaches with preparing scouting reports, game plans, personnel tapes
Side video work used to help player development
Analytics reports, we have certain philosophies and absolutes that we ingrain into our program and we use analytics to help track if we are accomplishing our goal. For example, we want to be top 5 in the league defensively. With analytics we can track why we are accomplishing our goal or why we aren't.
If players ask, I will come back in the evening to get shots up with them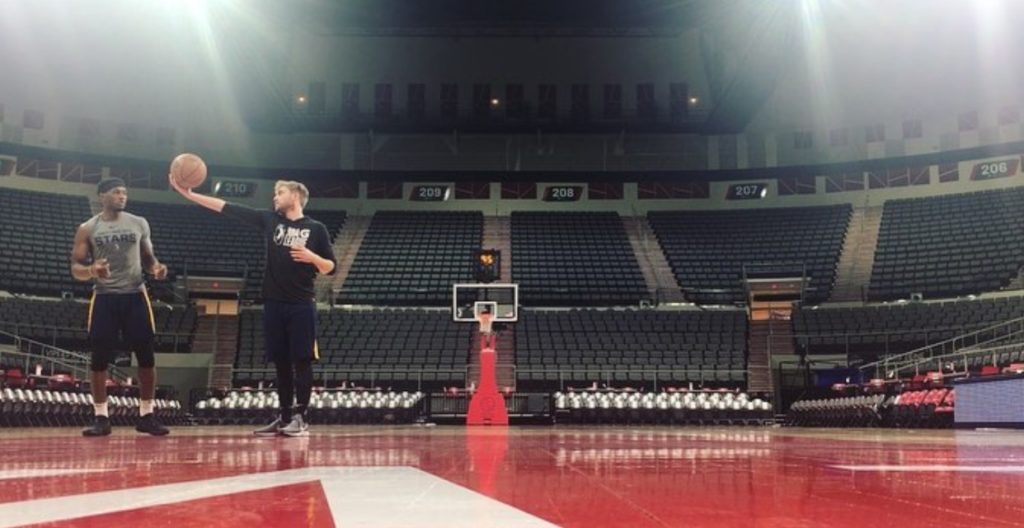 When was the point you realized that you were meant to do this career?
I do not think I have had that moment yet [laughs].
I grew up in Germany. My environment had very little interest in basketball. But, I fell in love with basketball after my mom was diagnosed with a brain tumor when I was in high school. I could not sleep at night and Then, I randomly came across Nate Robinson dunking on a player twice is height.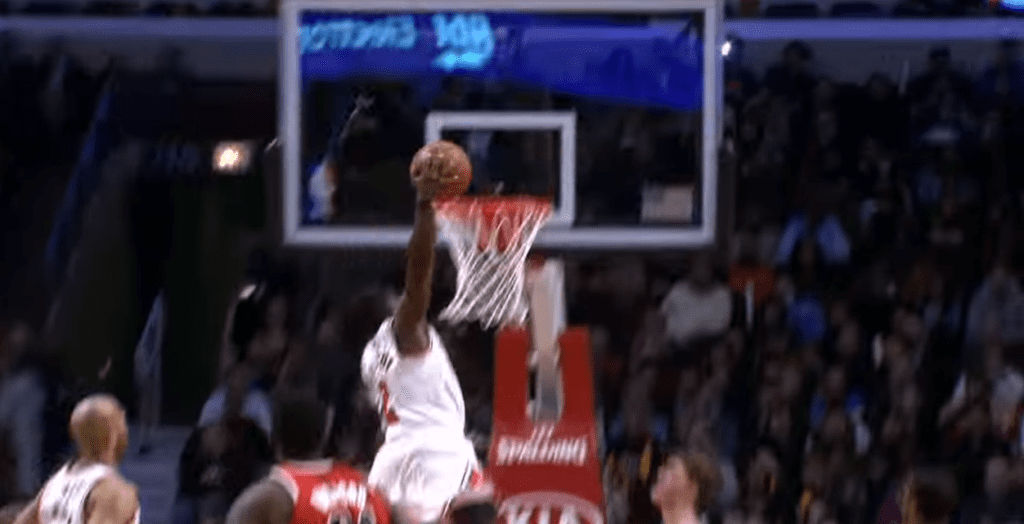 I immediately fell in love with the game. It worked out nicely because of the time difference between the United States and Germany. Games were on and I could not sleep. My mom is fine, so it is not a sad story. But when she had health issues and I could not sleep at night, I found basketball. I haven't looked back since.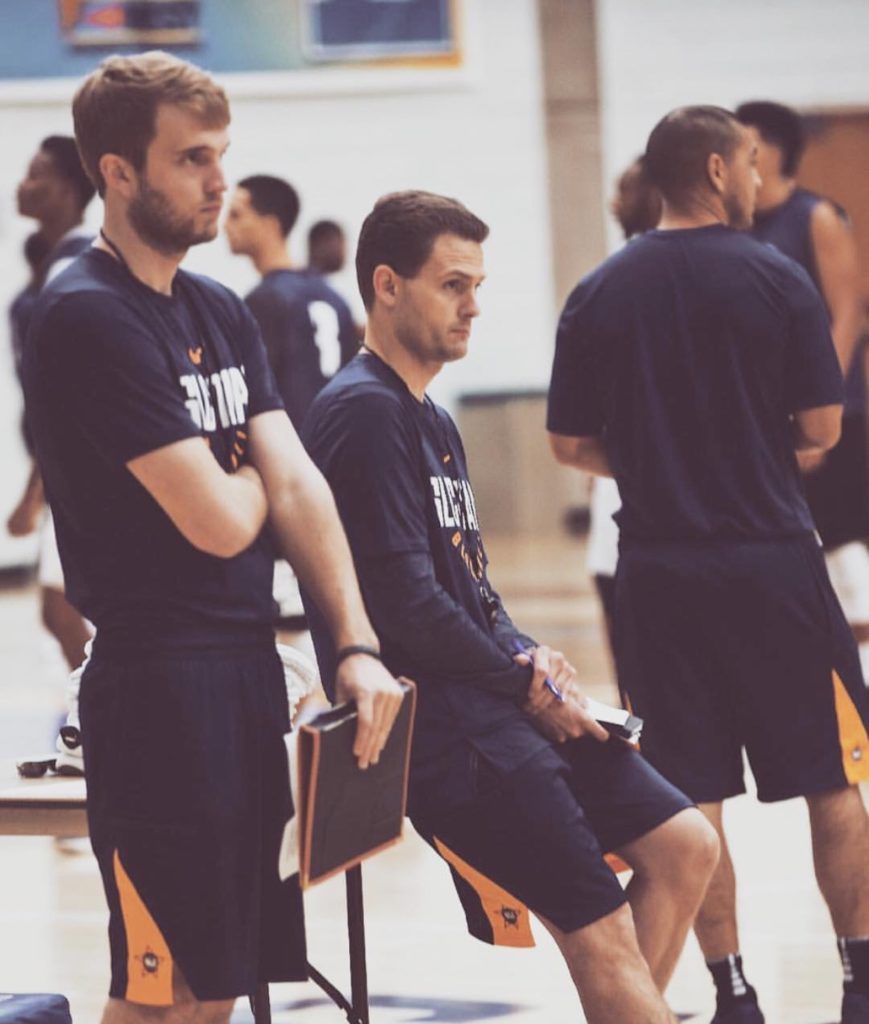 I am not sure if I will ever feel like I was meant to do this because it seemed so unattainable back then. Overall, I am grateful that a lot of people have given me an opportunity to be a part of their staff and organization.
What is the best aspect of your career in sport?
The best aspect of my career is that my life and joy is not influenced by time.
"I do not wait for the weekend to start. I do not hate Mondays, I do not constantly check the time to see when I can go on break or when I can go home. It is either a practice day or a game day. I wanted to do something I liked doing, something I would do for free, I just happen to also get a salary."
Also, I love the people I work with and the environment I work in. You spend so much time together that people become your family. It's a great feeling to work with people who are fantastic at what they do.
What do you struggle with the most in your sport career and how do you stay motivated?
I absolutely love what I do as the Director of Operations for the Salt Lake City Stars.
But being the envy of individuals that spent their entire lives in this environment is probably one of the biggest aspects of my career that I've struggled most with.
I moved to the United States of America after I finished my Bachelor of Arts at 22 years old. It took me a year to get my first opportunity with a team. So, pretty much all of my knowledge, experience and network started at the age of 23.
Most people in the industry have the advantage of being around it longer. That's because they are either former players, grew up in the environment (mom/dad is a coach or a former player), were with a team in some way or in a college athletics program.
Not being a former player, having parents that played or being with another college or team, I decided to work for 2 seasons in 1 year. I knew the WNBA season did not clash with the NBA or college season, so it was vital to me to work in the WNBA too.
I think it was challenging but I knew that going in. I knew there was a chance that it would not work out and I was okay with that. I told myself that any opportunity I get, I would give it my all and if it did not work out, at least I gave it my best shot. Thankfully it worked out! The biggest challenge is actually being so far away from my family and missing special occasions.
As I become more experienced and knowledgeable, I become hungrier to learn more. It is fun. The more I've been experienced, there's less of a focus on needing to prove myself. So, I'm getting close to the point where I can focus on developing and continually growing as a Director of Basketball Operations.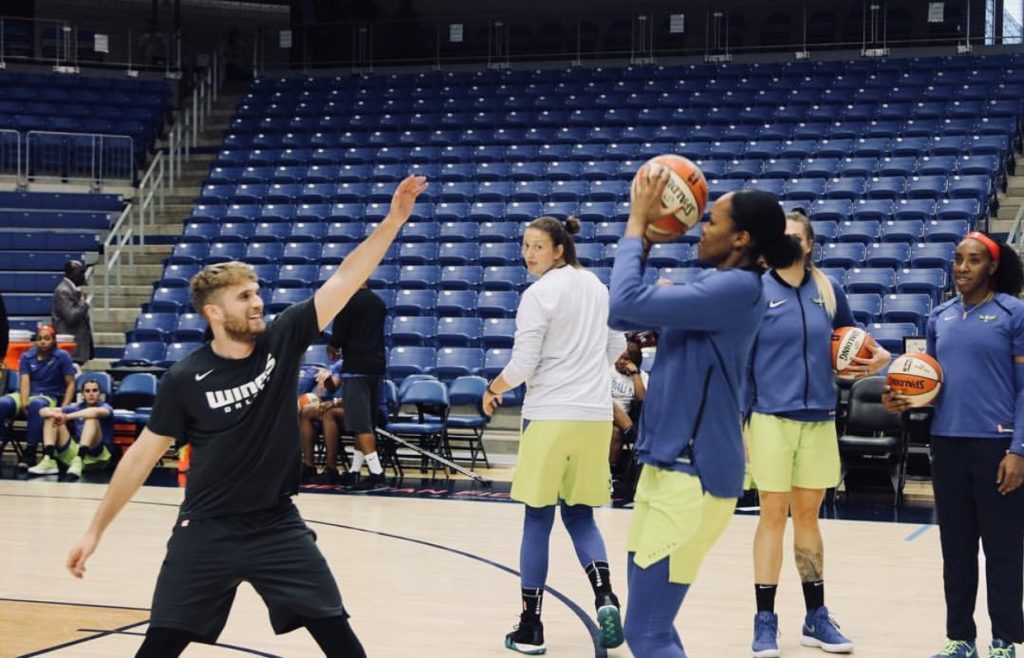 For everyone starting out their career, I suggest not worrying so much about your position and title. I heard a lot of people more qualified than me think they were too good for a certain position or task. A lot of those same people aren't with a team currently. So, you should really focus on getting on staff with people that care and give you the opportunity to grow.
Leaders similar to Cori Close and her staff at UCLA is who you should aim to work. Regardless of the position you may get at first, being apart of a team run by a leader such Cori Close is a privilege and honour. Titles and pay raises will come after.
Another similar environment to that is in the WNBA. The WNBA is a great place, especially if you are an individual looking to grow and expand your area of expertise.
Who would you recommend SPMA interview next?
These sport professionals would be great to get on SPMA. Each of their stories is unique and would be interesting to read.
1

James Fraschilla

James Fraschilla is a Video Associate with the Orlando Magic.
2

Claus Souza

Claus Souza is an Athletic Performance Coach at Auburn University and used to work with the WNBA as a Strength & Conditioning Coach.
3

Matt Jordan

Matt Jordan works with the National Hockey League (NHL). He's an Account Executive of Partnership Marketing with them.
4

Nicholas Lagios

Nicholas Lagios is in a similar position I am in the G-League. He's the Director of Basketball Operations & Player Development for the South Bay Lakers.
5

Travis Charles

Finally, Travis Charles is the Director of Basketball Operations for the Dallas Wings. He's on his sixth season with the club.
Final Thoughts from Phil
Nick Reick is extremely well-liked by his colleagues and players. To sum up Nick's reputation in the basketball world, Dallas Wings Head Coach Brian Agler said it best:
"Nick brings a unique skill set, as he brings a strong analytic background and understanding to the organization. This will give us many ways to critique and evaluate our team. Nick also has a great reputation within the professional basketball world."
Beyond the basketball world though, Nick's personality, drive, determination, kindness, and openness are equally commendable.
For all the above reasons, we'll be rooting Nick Reick on as he continues to morph into a recognizable figure within the basketball community.
Be sure to catch Nick helping the German national basketball team compete for the FIBA Basketball World Cup over the next little while too.
---
Nick Reick
Interview by Phil Goldberg
Posted August 3, 2019 in Industry Profiles