Ryan Benoit is the founder and CEO of The Positive Inception Clothing Line and Apparel. When I chatted with one of my favourite interviewees, Claus Souza of the Denver Nuggets, I asked him who he thinks we should interview next. He was eager to suggest Ryan Benoit. Why? According to Claus:
"Ryan is a Canadian sport management graduate. Also, he's a sports fanatic that through his disability found a way to motivate and inspire those around him. He has cerebral palsy, but that never stopped him from anything."

Claus Souza, Denver Nuggets Assistant Strength & Conditioning Coach on why we should feature Ryan Benoit
After doing a little research, I quickly realized that Claus is not the only person that recognizes Ryan Benoit's dedication, passion, drive, determination, compassion, hard work, and warm heart. As a sport management graduate, Ryan chatted with us to talk about his education, when he started his clothing line and provides advice to not only professionals in sport, but in all facets of life.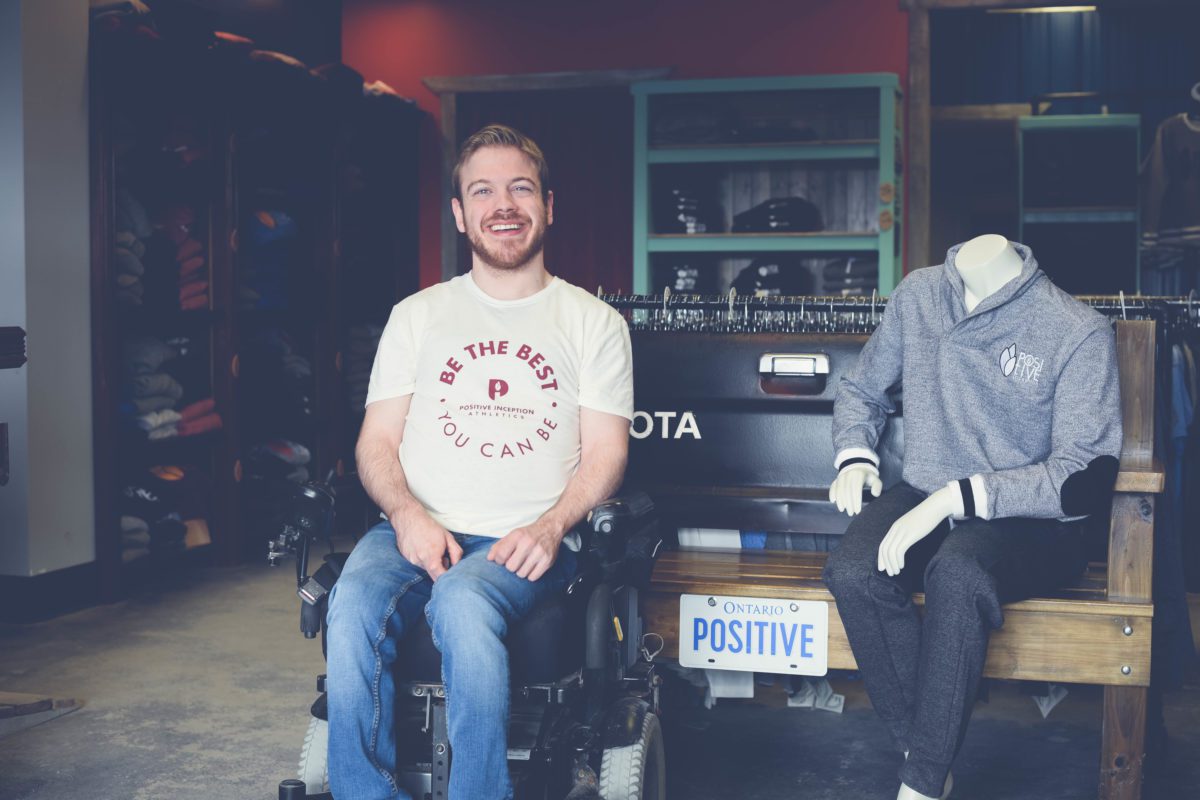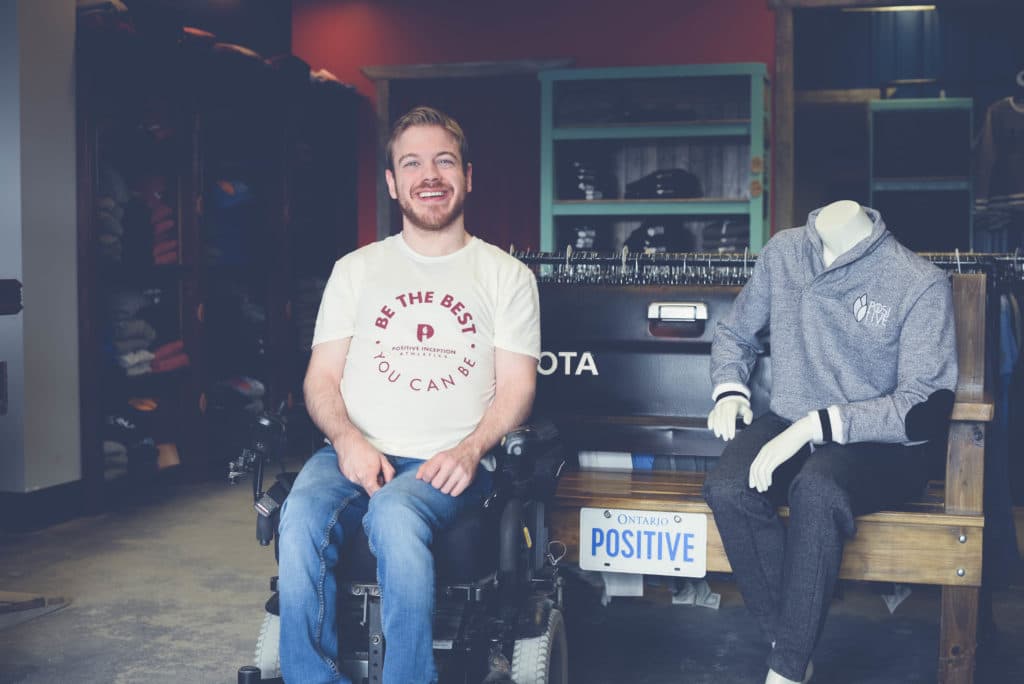 Tell us about yourself.
I am 26 years old. I graduated from a sport administration university program in 2015. The following year, I graduated from college in Human Resources and received a graduate diploma. In my third year of university, I started my own clothing line called The Positive Inception. I wanted to create something in which people feel comfortable in their own skin.
I was always into fashion and business so I decided to put the two and two together. I just wanted to create a brand to spread positivity, to make people feel good about themselves and just to try and make the world a better place. After I completed my studies, I decided to follow my passion and work on the brand full time.
How did your Sport Management degree help pave your career path?
I was born with Cerebral Palsy, and I have always been a big sports fan. Due to my physical limitations, I wasn't able to play sports like most people. I thought the sport admin program would be perfect for me, I love sports and I love business; It was a match made in heaven. My oldest brother was enrolled in the program at the time, and I was always intrigued by the program.
With the business degree, it allowed me to grain the fundamentals and knowledge of business and it just really fueled my passion.
It allowed me to gain confidence, as well as it allowed me to create some unbelievable connections/relationships and great friendships.
It allowed me to grow up in a way and it allowed me to develop an endless work ethic. At the time, for me, the program was really tough. I was never the smartest one in my graduating class, but I tried really hard.
Tell us about your clothing brand – The Positive Inception.
I just wanted to create something to remind people to reach their full potential, to dream big, work hard, to never give up and no matter what your limitations are, you can achieve anything, you just have to believe in yourself. I wanted something that people feel comfortable in their own skin.
Inception has the meaning of starting, or that it explains a new beginning. When starting something or beginning something in life, it is truly important to think positive, have positive thoughts and positive intentions. When committing to a project or to a certain individual, you have to make sure that you put your heart and soul into it. A big part of the brand refers to dreams. In life, positive dreams are extremely important. It is a special creation of your imagination. Dreams can consist of anything an individual wants.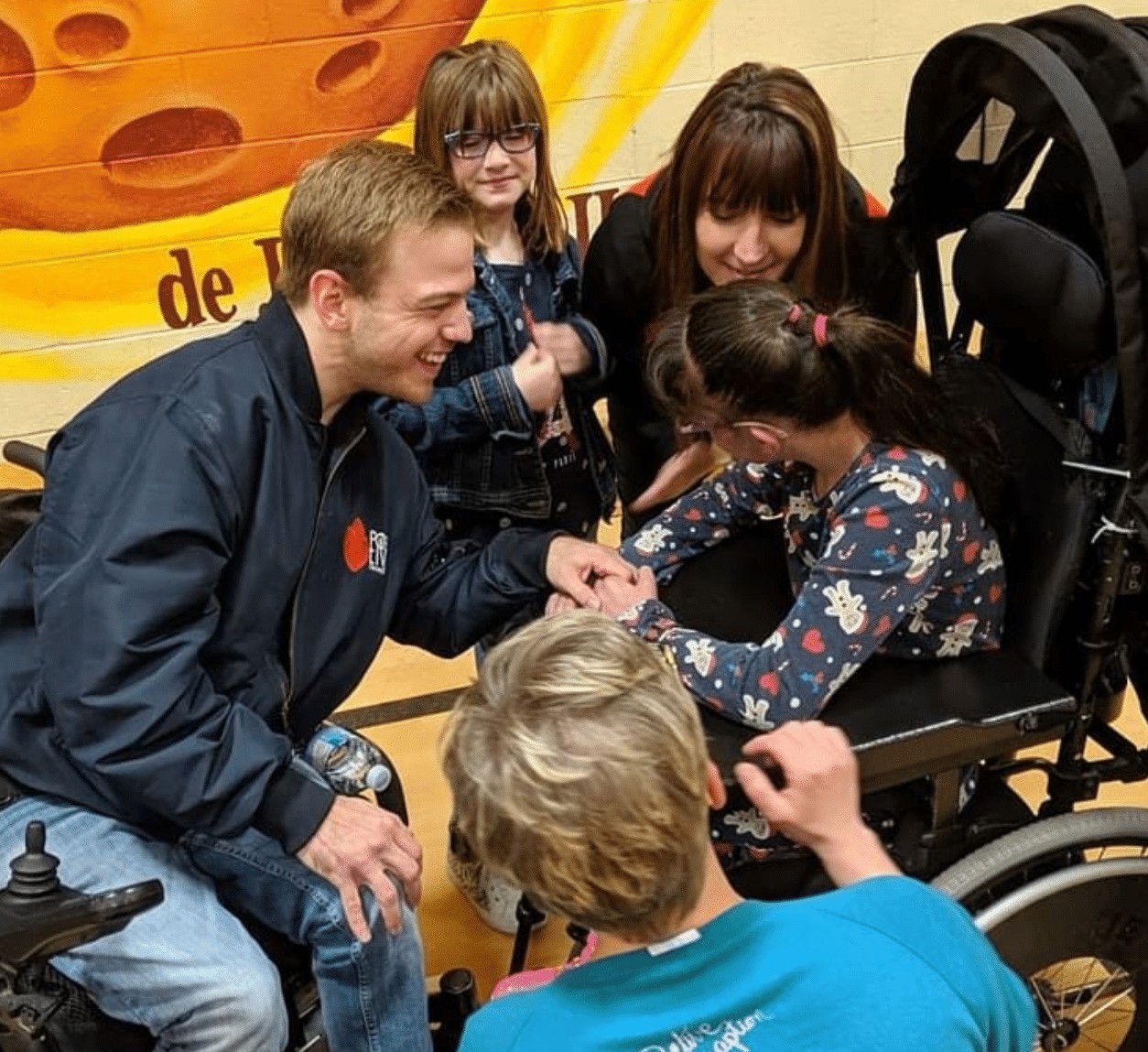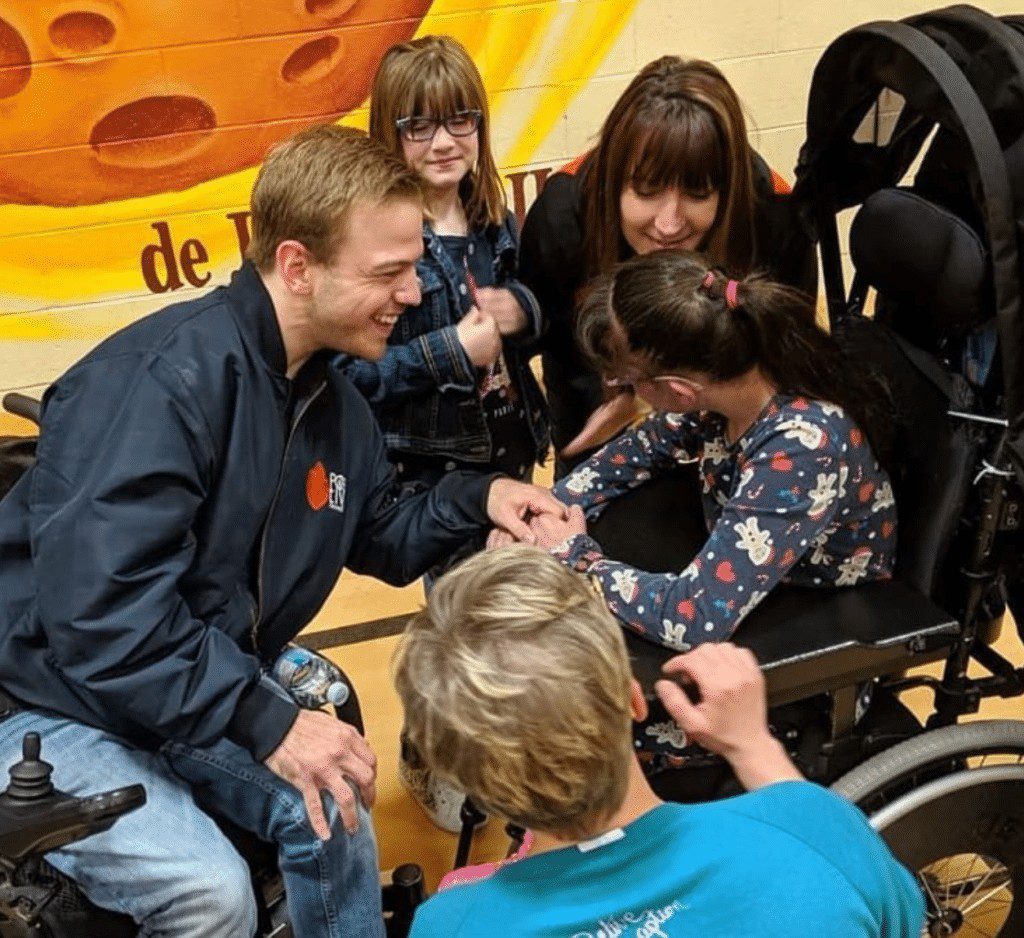 On a day-to-day basis, some people forget about the simple things in life. People become so corrupt with a daily routine, they sometimes forget who they are. It is extremely important to always be true to yourself and be true to others. To treat people as what you would want to be treated. It is also important to sometimes take the risk in what you believe in.
The great thing about The Positive Inception is that it has a different meaning for everyone because, in life, every individual is completely unique and different in their own way. Everyone has different dreams, obstacles to overcome and new experiences to begin. That's what makes the world so exciting!
I wanted to create something to allow people to be more positive, to help them gain a different perspective on life. I wanted to have a positive impact on the general public. I thought what better way to do so than with a clothing line. Having a positive mindset can do wonders to an individual. This is what I want to share with this clothing line. The world is infinite, and anyone can do anything they put their mind to. Life is full of endless opportunities.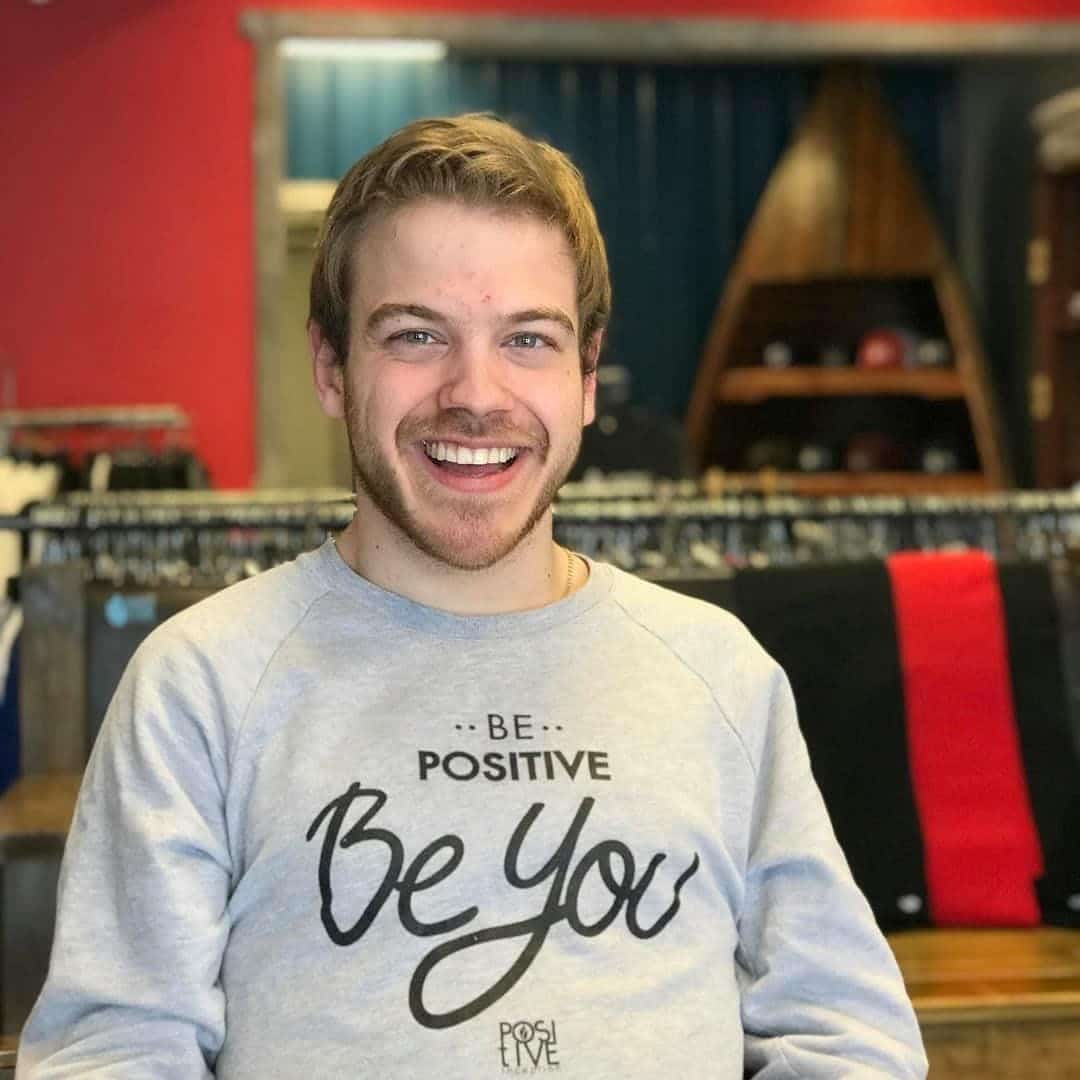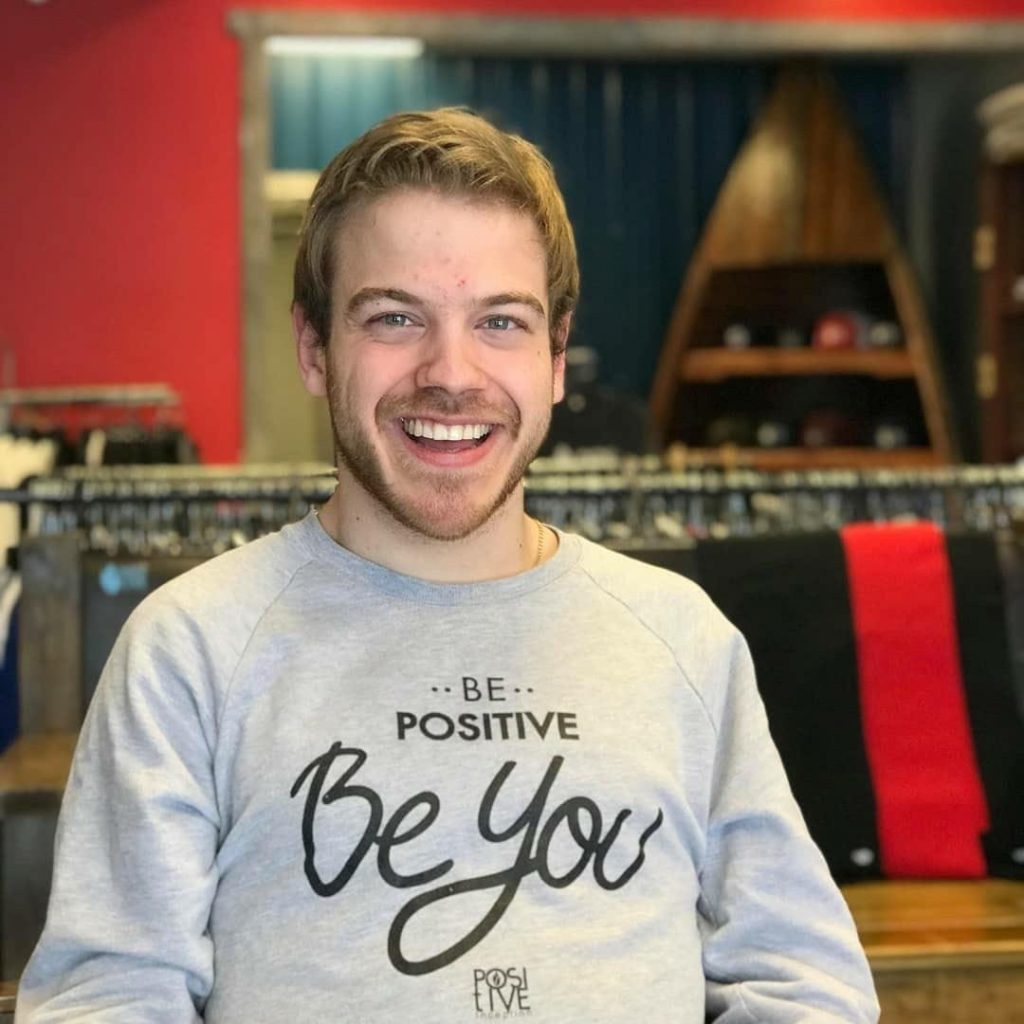 People get so caught up in what other people think of them. Most people care a lot about other people's opinion and thoughts. For the most part, that should not be the case. Unfortunately, individuals are divided into several stereotypes and are often judged negatively because of it. Stereotypes and people's opinions of you should not determine who you are or try to change the perception of who you are. I think the coolest thing you can be is you. It is important to try and live your life as the person in which you really are and not change yourself or your personality for anyone. If people do not like you for who you are, it is truly their loss because everyone is amazing in their own way. The brand is to remind people to be proud of who they are as an individual and to own their identity. It is a reminder to be the best you that you can possibly be and to shed light on the positive things around you. To appreciate people for who they really are, to accept their strengths, weaknesses and differences. You just have to own you and own the moment because every moment is a blessing.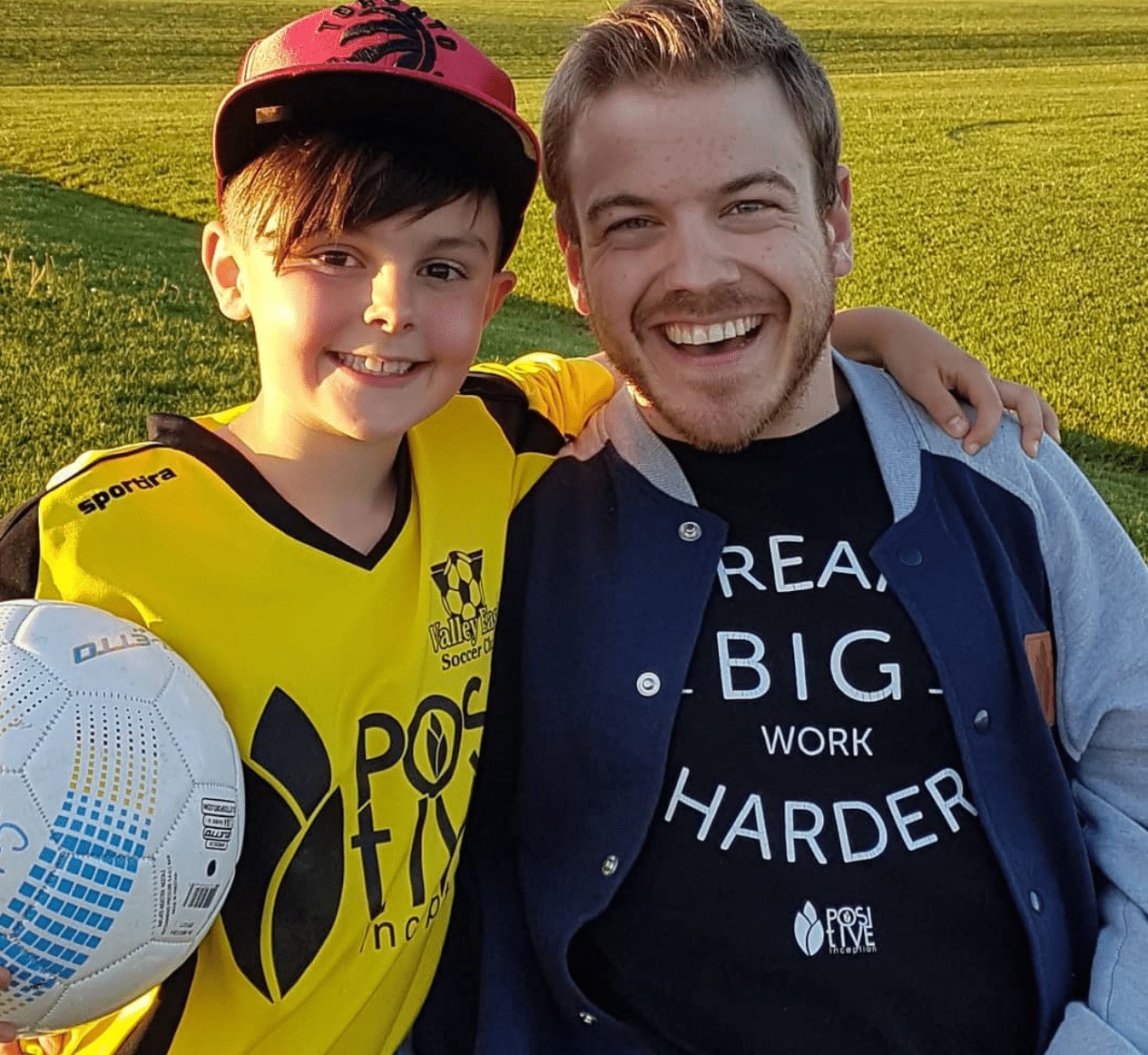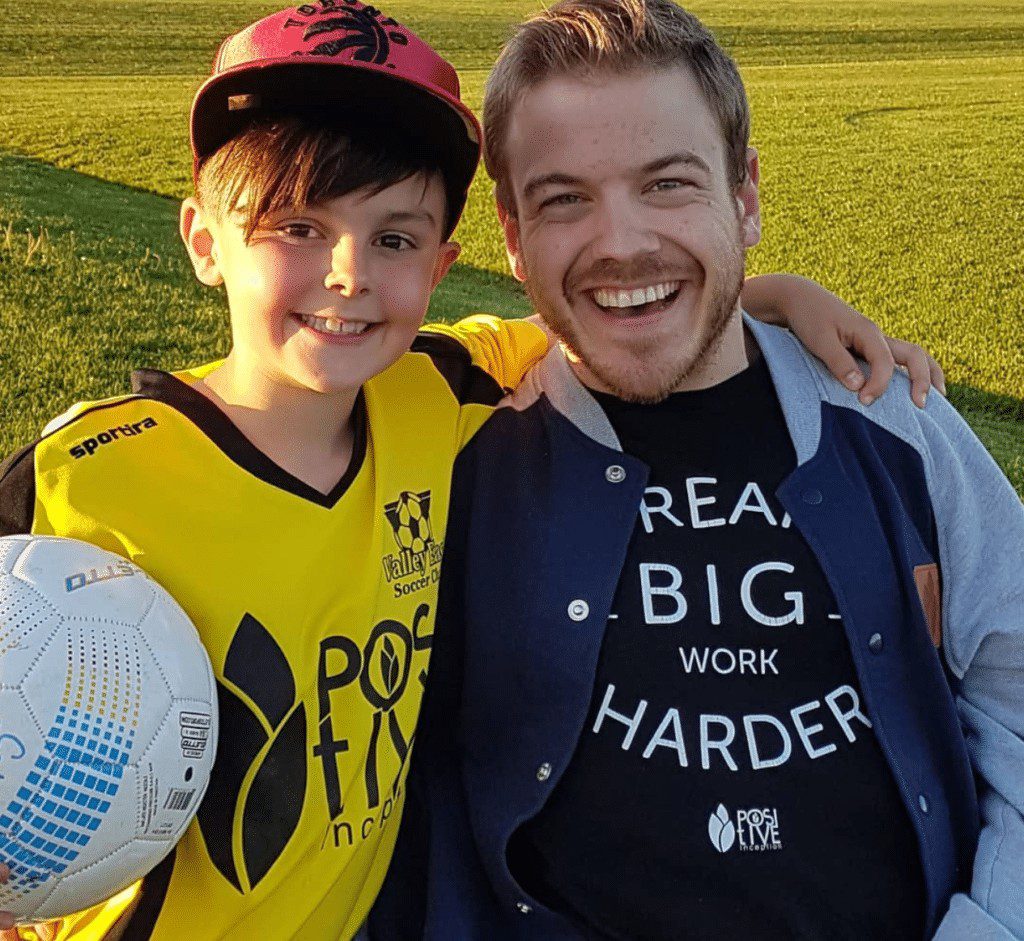 What is the hardest part of trying to build a brand in the clothing industry?
I think the hardest thing is just trying to be different, to be innovative.
When I started the brand, I was just a student, so that was tough, juggling that, school, internships, a part-time job.
When I first started the brand, I started with four (4) types of shirts, 50 of each. I would just sell them to friends and family, in the library at school out of my backpack. Word of mouth got around, and it started to get more and more popular.
Like anything in life, sometimes you have to take risks to grow. After graduating, I signed a five-month contract with the New Sudbury Shopping Centre (the local shopping centre). I had a 10×20 kiosk in the middle of the mall. That is when I first started to taste a little bit of success. After the mall, I did consignment sales with local stores. During the consignment sales, I knew I wanted to do something bigger, so I decided to open up my own store, a retail location as well as an online store.
Your Instagram description says "Work hard, have fun, make history. Those who are lazy pick up the remains of those who hustle." So true. Can you explain this and why this is something you stress?
Work hard, have fun, make history. (If you put in the work, and you're passionate it about it, everything will work out. It is also important to have fun with your loved ones, to have a balance, to reap the rewards of your hard work. Do things with the right intentions. If you do both of those, you will eventually make history in your own way.). Utilize the tools in which you've learned thus far and made your mark on the world. Don't be afraid, don't sweat the small stuff, we are all made to stand out, to shine in our own way.
Those who are lazy pick up the remains of those who hustle: For this one, I got this quote from a buddy, Marcus Foligno, The Minnesota Wild Forward. When I think about this, you can be the smartest person in the world but if you are lazy, you won't be able to amount to very much in life. You always have the opportunity to work harder and better yourself on a daily basis.
Can you speak about your involvement within the sport community in Sudbury, Ontario?
Ever since I can remember I have always tried to be involved in sports in some way. When I was in high school, I would help out by managing some of the school teams.
In University, I was fortunate enough to be the Laurentian University Lacrosse club Manager and the Marketing Manager for the Laurentian University Men's Varsity Hockey team.
I also had an internship at University with the Northern Water Sport Centre, where at the time, I would help raise funds to build the new facility. This facility is now built and it is to help promote the rowing and canoe community in Sudbury.
Currently, I am an ambassador for the Baseball Challenger Program. It is a program in Sudbury through the Toronto Blue Jays Care Foundation, to allow kids with disabilities the opportunity to play adaptive baseball.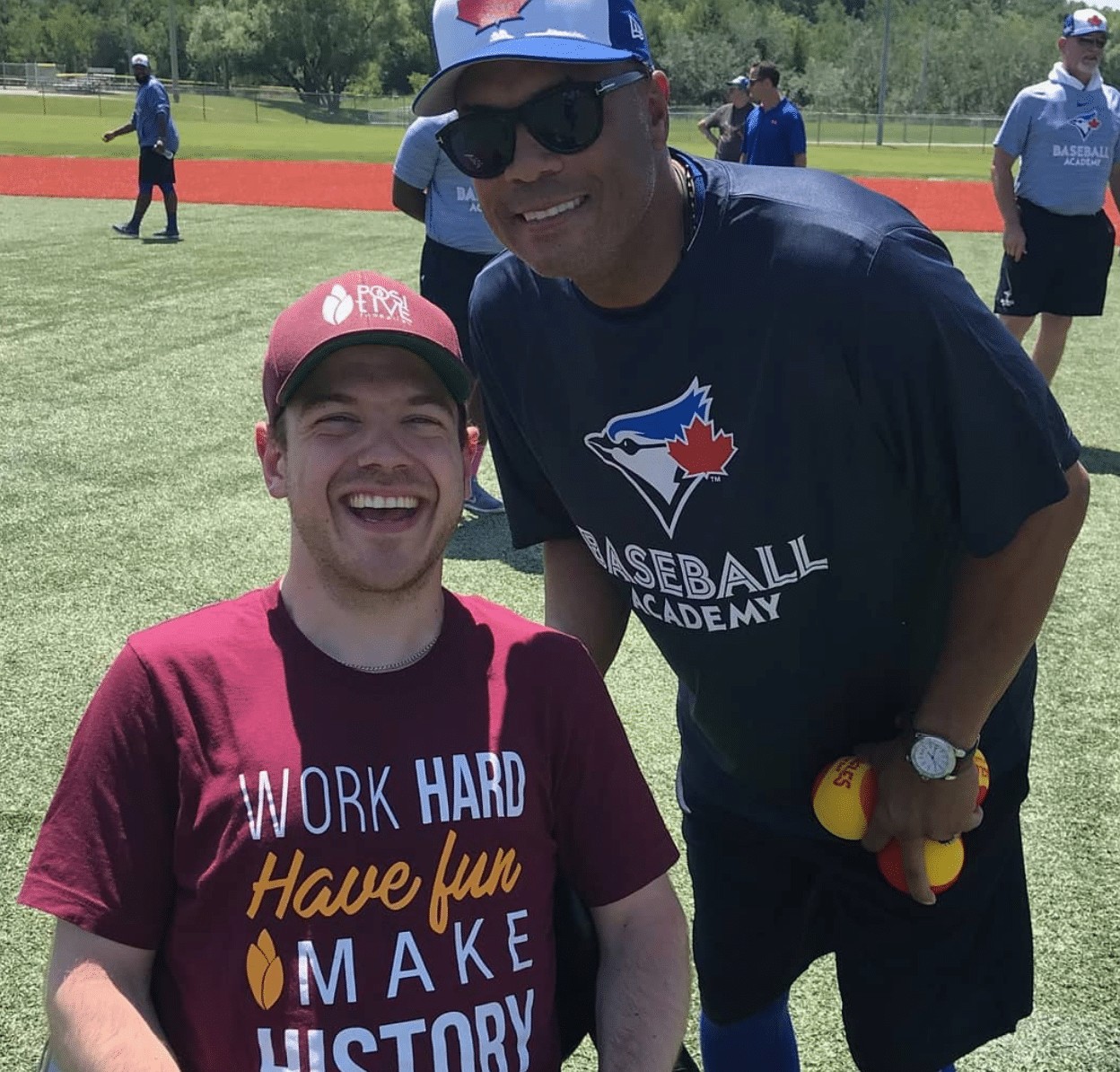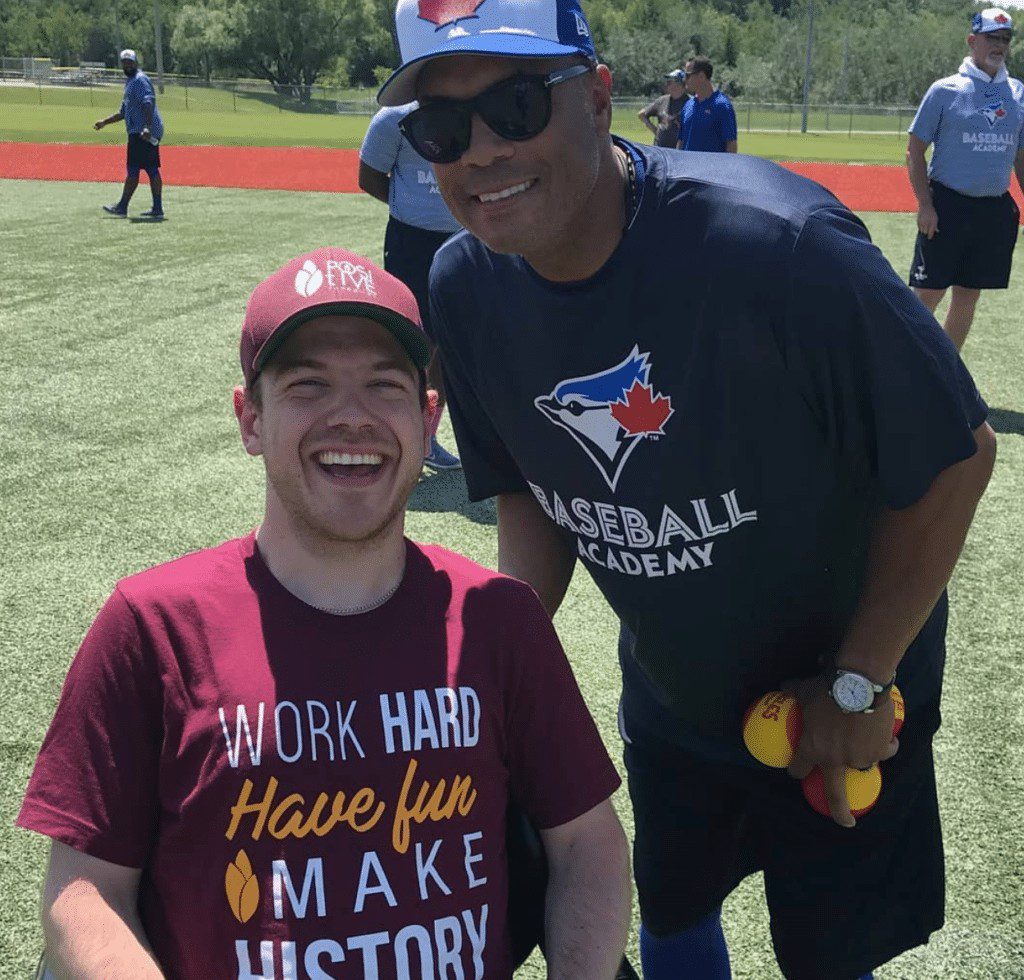 With the brand, I have had the opportunity to sponsor various sporting teams and events.
What have been a few memorable moments of your career thus far?
1 Graduating University
When I was first applying to university, a lot of people said that it wouldn't be a good idea to go to university, because it would be too hard or demanding. I did what I wanted to do, I believed in myself and my abilities. My goal was to finish University in four years, and I succeeded.
2 Creating The Brand
Having the opportunity to have a positive impact on people and to be a role model for others. As well as having all my close family and friends wear the brand, it is truly special.

3 Opening Up The Retail Location
Having the opportunity to meet new people every day and to be able to create some extraordinary friendships through the brand, it's absolutely awesome
4 Winning Special Accolades
Laurentian University Voyageur of the Year, a 40 under 40 award, Community Builders Youth Leader of the year award and Sudbury's Young Entrepreneur of the Year Award.
5 Being An Alumni Speaker
Being a Cambrian College alumni, and being asked to be the guest speaker at the 2018 convocation, that was pretty incredible.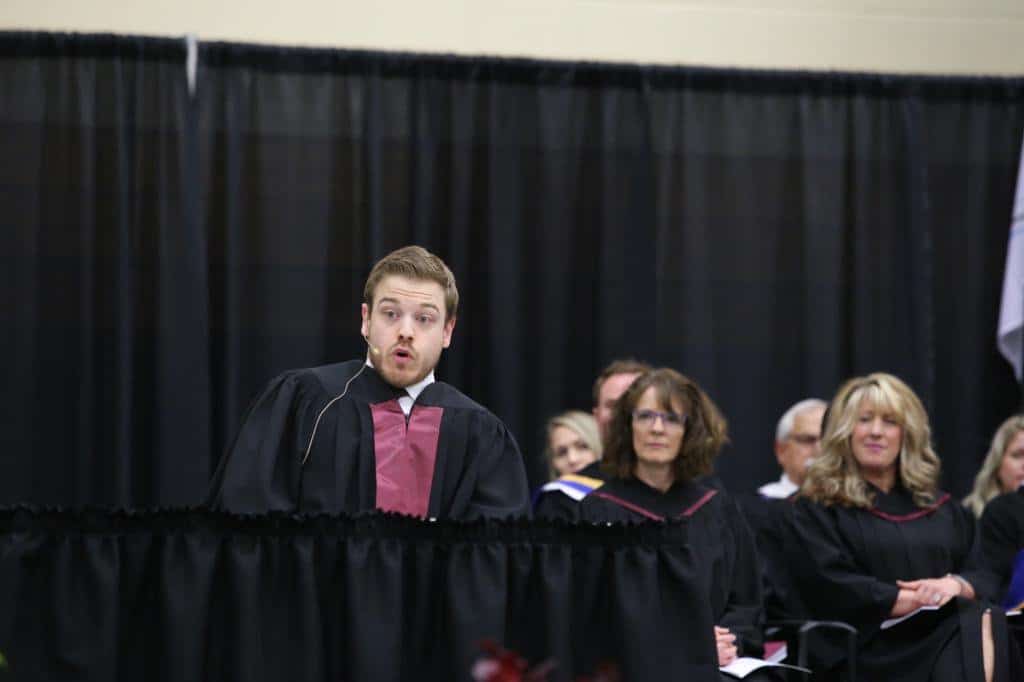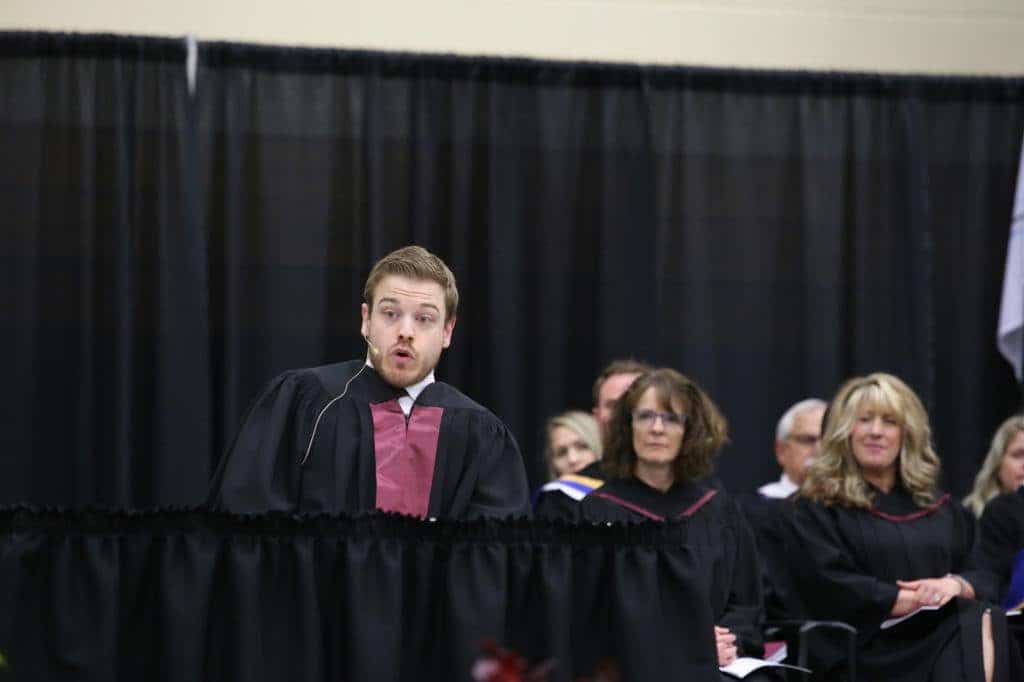 What advice would you give to a potential sport management graduates about their future?
Opportunity is a lot like hard work. My favourite equation is the following; working hard and work smart always works. It is important to have a great work ethic and to execute. To have dreams. To dream big, and to work harder. It is important to have dreams because they push you and motivate you, but if you don't have the work ethic to back it up, your dreams will never happen. Make your dreams a reality and your reality greater than you can ever imagine.
When I first started in business, someone once told me to have a successful business, there are three levels, all these levels are important. The first level would be to make money because if you don't make money you won't have a business for very long. The second level would be, to create a product or service to have an influence on individuals, in the third level would be to use that influence to have a positive impact on the world.
The impact you have on others is the best currency that there is. It is all about treating people the way they would like to be treated and treat others the way you think they would like to be treated. It is common sense but it is all about respect. Remember, how you make your money in life is more important than how much you make.
Do things for the right intentions, trust your gut feeling. Be you, do your own thing. Don't compare yourself to others, run your own race. Good things take time. Don't let people tell you that you can't do anything. People who say that they can do something and people who say that they can't, they are both usually right.
Enjoy the process. Yes, you will go through obstacles, but it is all part of it. Enjoy it, learn from it, because it will ultimately make you better overall. Don't be lazy. Those who are lazy pick up the remains of those who hustle.
If you could have a superpower, what would it be and why?
Have the opportunity to heal people or to teleport. I think it would be so cool to have the opportunity to make people better and cure their sicknesses. It would be awesome to teleport due to the fact that it would be easier to get to place to place. It would also give the opportunity to go watch sporting events all over the world and not have to worry about missing work the next day.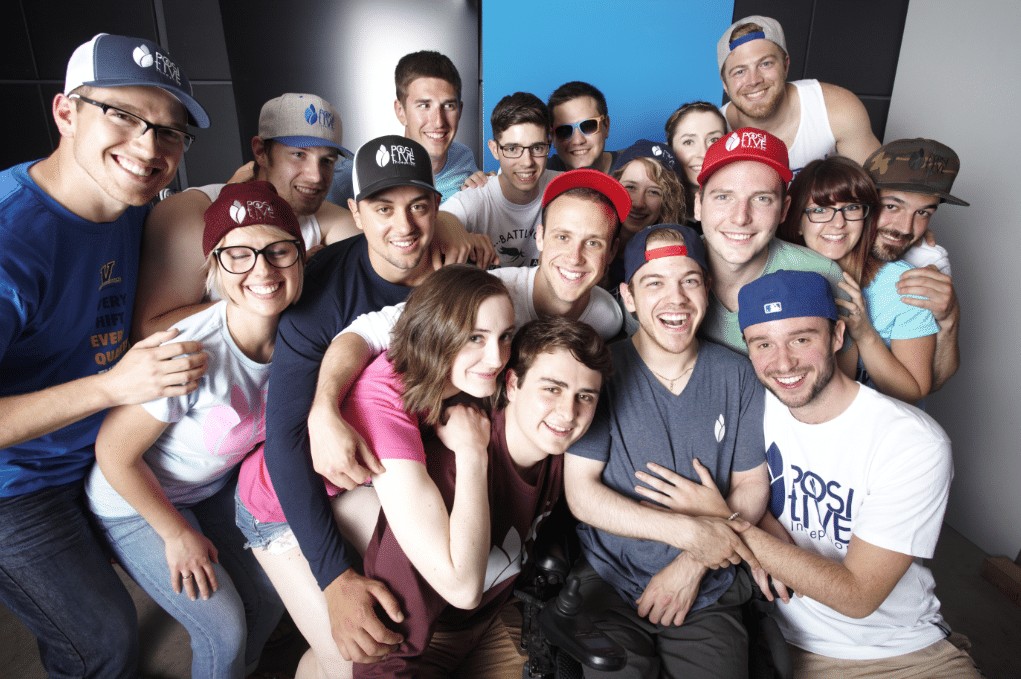 Who should SPMA interview next?
1 Jean Paul Rains
"JP" is the Director, Digital Strategy Acting Director, Communications; Laurentian University. As President of Rains Media, JP works with clients in Education, Health, and Financial Services. In his day job, he is the Director of Digital Strategy at Laurentian University and teaches Sport, Media & Communication and Sport & Social Media as a lecturer in the School of Sports Administration, within the Faculty of Management. Prior to that, he was the Vice-President of Strategy at Soshal, a digital marketing agency, where his primary function was to lead the development of solutions for clients (building websites, strategic marketing, social media and digital marketing).
JP is also an associate of Fraser Torosay Inc. a strategic communications company. He earned his Masters in Business Administration and Bachelor of Commerce, specialized in Sports Administration at Laurentian University and completed part-time studies at the Schulich School of Business at York University. JP is a past chair of the board for the Post Secondary Education Web Conference of Canada, a board member with the Laurentian University Alumni Association, a former voting member of the Laurentian University Senate, the president of the SPAD Alumni Chapter, the co-chair of the Golf Marathon For Hope and is a winner of Sudbury's Top 40 under 40. He is a published author in the Journal of Education Advancement and Marketing and he can be reached for comment by media for the technology and marketing sector.
2 Chris Ackroyd
He's the Senior Manager of Social Content and Sponsorship for the National Hockey League. Creator of the ¨Live in questions¨ blog. Also a Sports Administration Graduate From Laurentian University.
This guy is unbelievable, he works so hard and he has such a kind soul. He is so smart and has so much knowledge in the industry. He always wants to help people and he is an inspiration to many.
3 Alexandra Larocque
She's the General Manager of the Gym Zone, a gymnastics sporting facility in Sudbury, Ontario.
She graduated with a Bachelor of Commerce in Sports Administration in 2015 and Bachelor of Physical and Health Education with honours in Health Promotion 2016. She is running one of the biggest sports facilities in the city, inspiring the youth, through sport. Helping them become valuable contributors to society. Introducing them to healthy eating habits and helping them reach their physical potential. Helping them to learn and develop skills which in turn gives them the confidence to be successful in life!
4 Scott Rodgers
Scott graduated from Laurentian University in 2014, earning an Honours Bachelor of Commerce in Sports Administration degree. Following his post-secondary studies, he worked various jobs in the sport industry before winding up in his current role as a Manager, Statistics & Research at the National Hockey League in Toronto.
---
Ryan Benoit
Interview by Phil Goldberg
Posted September 23, 2019 in Industry Profiles