Post-game celebrations in sport. What would sport be without them?
Like most major sports, celebrating a win is something normally done in traditional fashion. Players will congratulate each other and try not to go out of their way to show their opponent up. In hockey, players typically go so far as to convene at center ice and raise their sticks to the crowd before skating off to the locker room.
But the Carolina Hurricanes are looking to change the rules. Playing in a non-traditional hockey market, the Hurricanes have had trouble attracting fans. Also, with the team not making the playoffs since way back in 2009, interest has not been high among fans. So in an effort to attract more fans and makes things more fun for those that attend, they've come up with some truly unique ways to celebrate after home victories.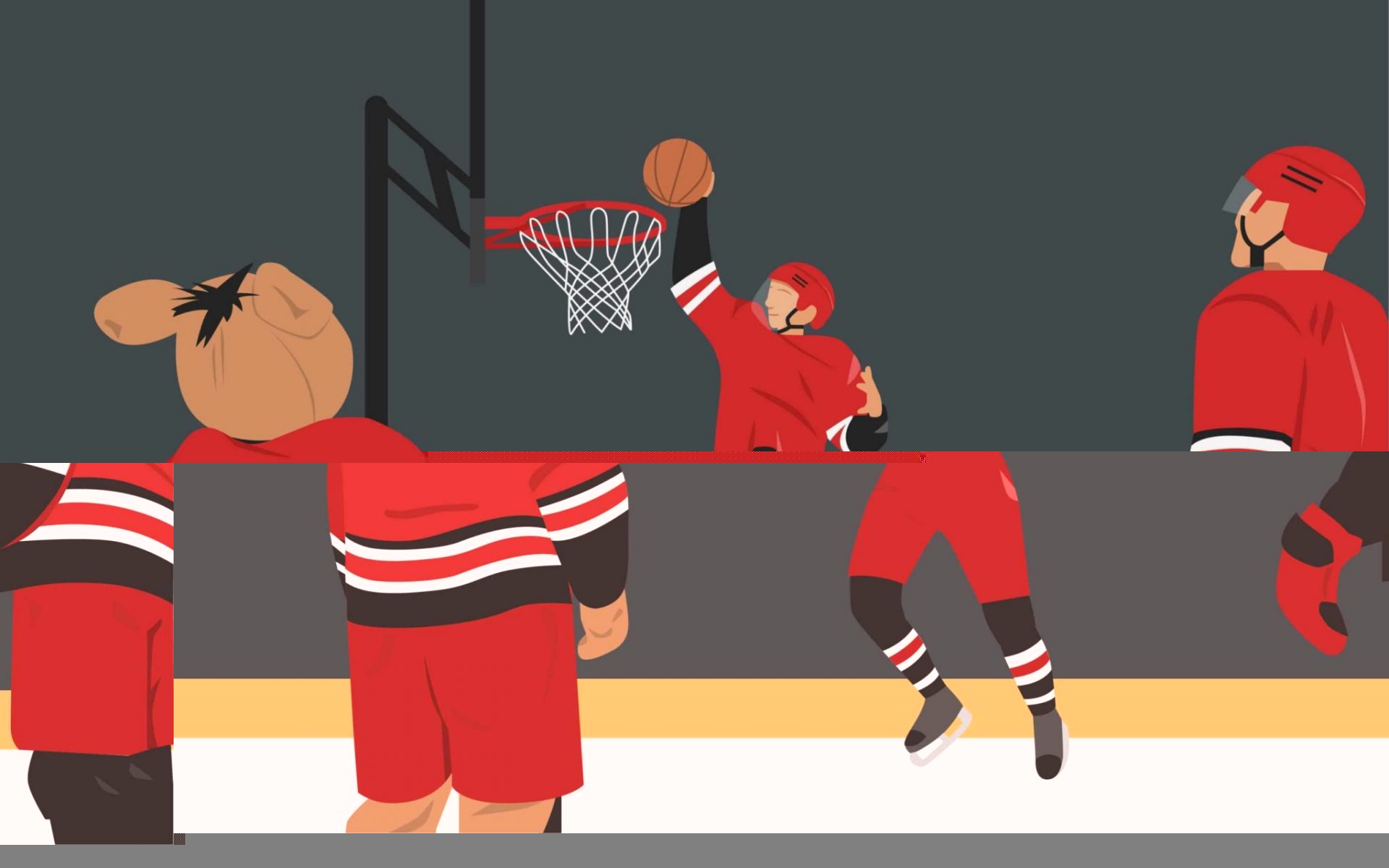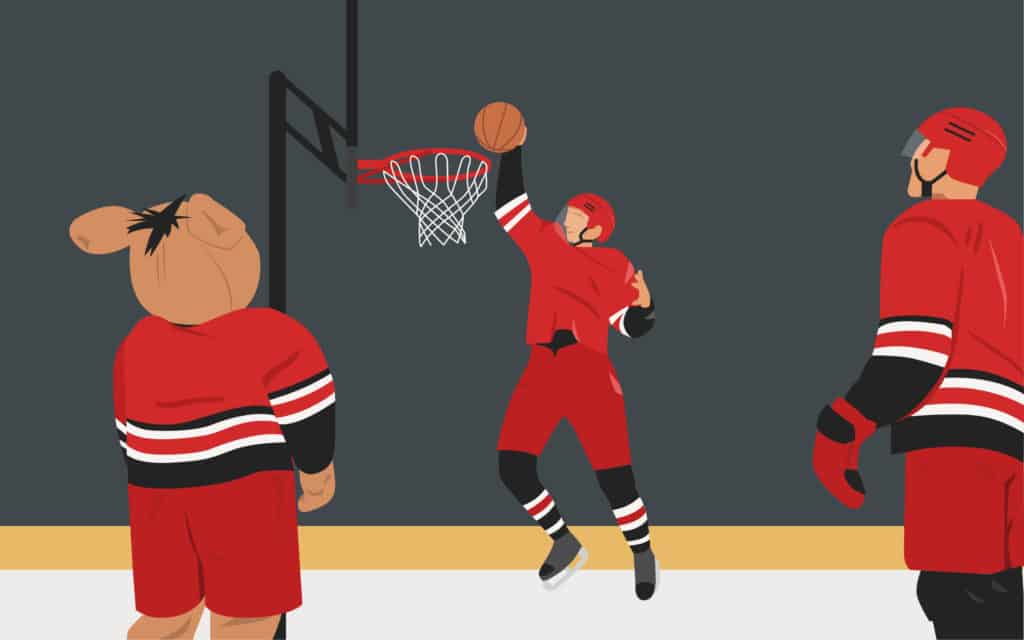 The idea originally came from discussions with management about doing something distinct and different. They also wanted to reinforce the fun factor and decided that a unique post game celebration would accomplish that.
"We want to have fun when we win. The game should be fun. We want the players to enjoy winning and the fans to enjoy being here. Our owner has been pushing that all the way. Why wouldn't you try something different?" head coach Rod Brind'Amour said, speaking of Tom Dundon, who purchased the franchise earlier this year.
The Storm Surge
In Carolina, they call it the Storm Surge, a different type of post game celebration using non-traditional tactics. And it certainly seems like the players are having fun coming up with unique subjects for their celebrations. Most begin with a slow, over the head hand clap. Call it a Viking Clap, which starts slow and increases in speed and intensity. The crowd joins in, anticipating the performance that comes after.
The inventive celebrations are usually short and well choreographed, and the fans seem to really enjoy them. In fact, it keeps them in their seats rather than heading for the car when the Hurricanes are close to wrapping up a win.
Going Bowling
One of their celebrations mimics bowling, where one player rolls a helmet towards a group of players who then tumble to the ice when the helmet reaches them.
Let's Play Ball
Another has a player using his stick as a baseball bat. A teammate throws an imaginary ball and the batter takes a swing and celebrates as if he hit a home run, stick flip and all. As he rounds the bases and heads home, his teammates then mob him.
The Limbo
Or how about doing the limbo. Players skate towards a neck high stick held by a couple players and limbo underneath it.
Duck, Duck, Goose
Then there's a friendly game of Duck, Duck, Goose. Players gather at center ice in a circle, sitting down. One player skates around them and tags another who then gets up and skates after him. This could go on for awhile but is cut short once the crowd gets the message.
There have been others and there will surely be more to come. And the fact that the Hurricanes are on pace to get to the playoffs this season, means their winning games. Which means more home wins and some new and unique celebrations.
"Bunch of Jerks"
But not everyone thinks that what the Hurricanes are doing is so great. Hockey Night in Canada's Don Cherry is one of them. Known for his outlandish shirts, ties and suits that made him stand out, Cherry doesn't like what the Hurricanes are doing to stand out.
"These guys to me are jerks," Cherry said. ". . . And I'll tell you one thing, they better not do this in the playoffs. . . . This is a joke."
"Young men expressing themselves for joy of winning," Cherry said sarcastically. "You don't do this thing in professional hockey. What are these guys? Jerks or something?"
The Embrace
Well, the Hurricanes took those comments and did something about it. They embraced it. In a subsequent game they left the ice briefly but returned as the arena dimmed the lights and showed the words "Bunch of Jerks" displayed on the ice. Players had T-shirts with the Bunch of Jerks displayed on them and began throwing them into the crowd. Fun.
Another hockey purist, first Sportsnet analyst and former franchise general manager Brian Burke called it "pee-wee garbage stuff."
Praised for Novelty
However, not all hockey announcers agree with them. NBC sports analyst and former NHL star Jeremy Roenick likes what he sees and has no problem with it. According to Roenick, since it's done after the game and the opposing team has left the rink there is no disrespect involved with it. He also thinks it's just plain fun, for both the players and the fans.
And the fact that the team does it together, Roenick also believes that it creates better team chemistry and looks at it as a great team building experience.
Increased Publicity
But one thing is for sure, this is probably the most attention the Carolina Hurricanes franchise has had in years. Most likely going way back to the 2005-2006 season when they took home the only Stanley Cup Championship in their history.
Who knows, this could lead to a lot of good things for the Hurricanes organization. Maybe this new found camaraderie and togetherness leads them far in the playoffs. Maybe it helps them attract a new brand of free agents and keeps the team relevant for a long period of time. That would be good for fans and good for business. More wins, more fans, more money.
The Verdict
That may be going out on a limb but you really never know. If anything, the Hurricanes have done what they said they wanted to do. They made things fun for the fans and helped the players enjoy and look forward to more winning. And there's certainly nothing wrong with that.