After doing a little research on public relations departments across the world of sport, we zeroed in on the Dallas Mavericks. The reason being: they seem to genuinely care about media needs. It's not that other sport organizations don't. The Dallas Mavericks seemed to have a lot of people dedicated to managing public relations. Plus, we Shark Tank fans and of course, their owner is Mark Cuban 😄. And they were extremely open to conversation. One particular member of their PR department we wanted to talk to was Laura Sorto.
Laura Sorto's official title is Basketball Communications Apprentice. In other words, Laura is the seasonal public relations intern for the basketball operations communications department. What this means is that she's at every shoot-around and practice to help with media availability. Also, I assist with game notes, updating stats before and after games, facilitating interviews, and working game nights. Cool right!
Even cooler is that Laura Sorto will transition into a more permanent role with the Mavs next season. However, it'll be in Player Relations.
We sat down with Laura Sorto to ask her specific questions about her career in sport public relations. We can't wait to share the path Laura has paved to get into the sport industry.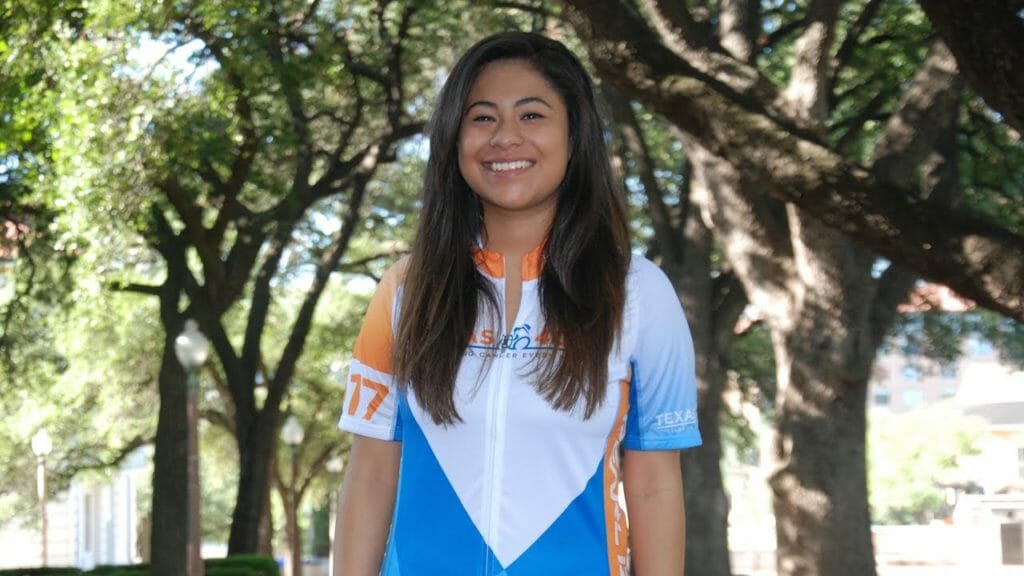 You went to the University of Texas. Can you tell us how your education helped in your path towards a career in sport public relations?
I actually graduated from two programs. One degree was a Bachelor of Science in Advertising and my minor was in Sports Media. The second was a Bachelor of Science in Kinesiology in Physical Culture in Sports.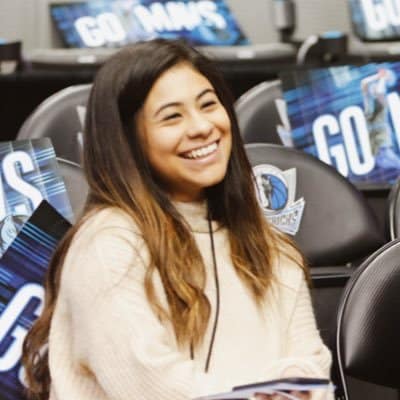 I'd say it helped a lot, especially with introducing media relations in sports to me. Definitely my internship within the athletics communications department at the University of Texas at Austin helped me gain a full understanding of what was needed to work in media relations for a sport organization.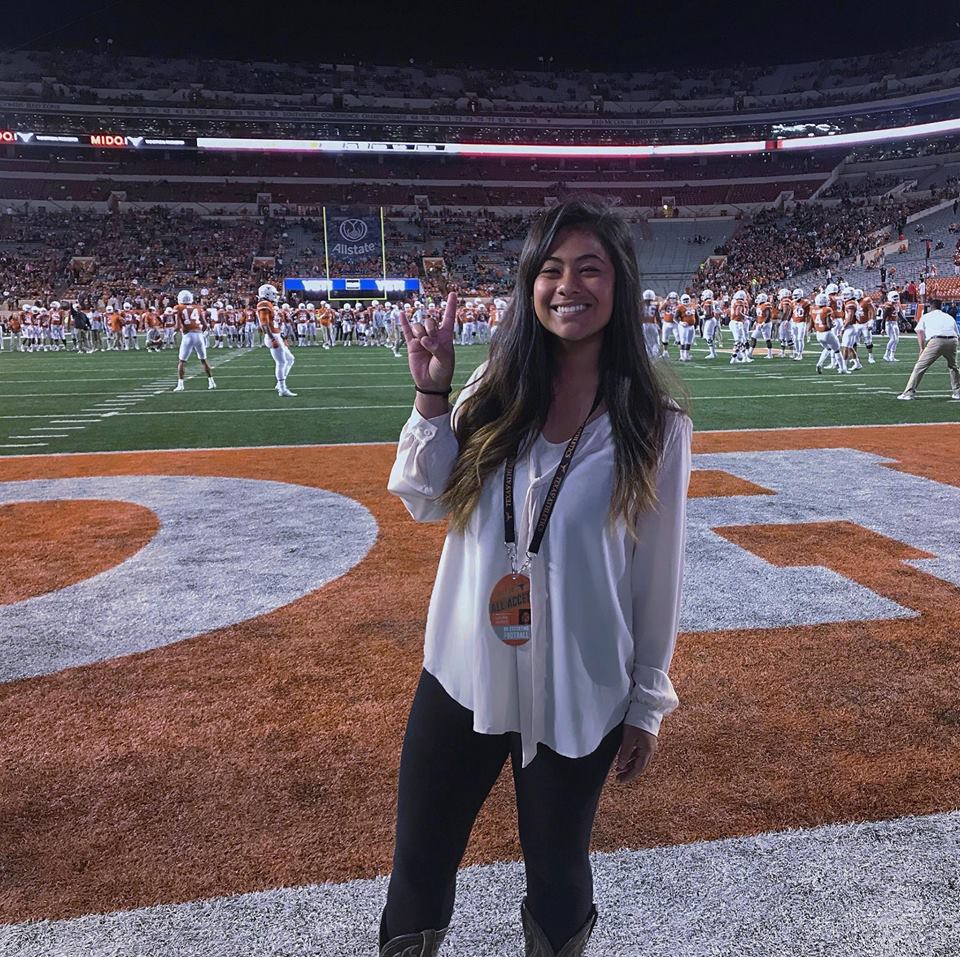 In my role at the University of Texas at Austin, I'd say that I just got a better understanding of what an SID (sports information director) does in athletic communications. And I learned what public relations and communications professionals do on a day to day basis.
Everything I learned from being a student assistant was essential to what I do now with the Mavs. All media relations roles are basically the same. It doesn't really matter which sport organization you work for.
The only difference was that the Mavs role was specific to basketball whereas at UT I worked with every varsity sport.
"It was honestly so much fun also! I think that's one of the major perks of the job, being around sports all the time."
I must say to all reading that it is crucial to get experience while in school. This is especially true if you're serious about breaking into sports PR world afterwards.
Tell us about your passion for sport
I'm a sports "fan". I've always enjoyed watching and following it. Funny enough, before I started university, I wasn't keen on a career in sport. That quickly changed when I took a course on public relations in sport.
As soon as I started taking this course, I knew where I wanted to work. I said to myself, "a career in public relations is where I want to work." I've yet to look back on that plan and doubt I ever will.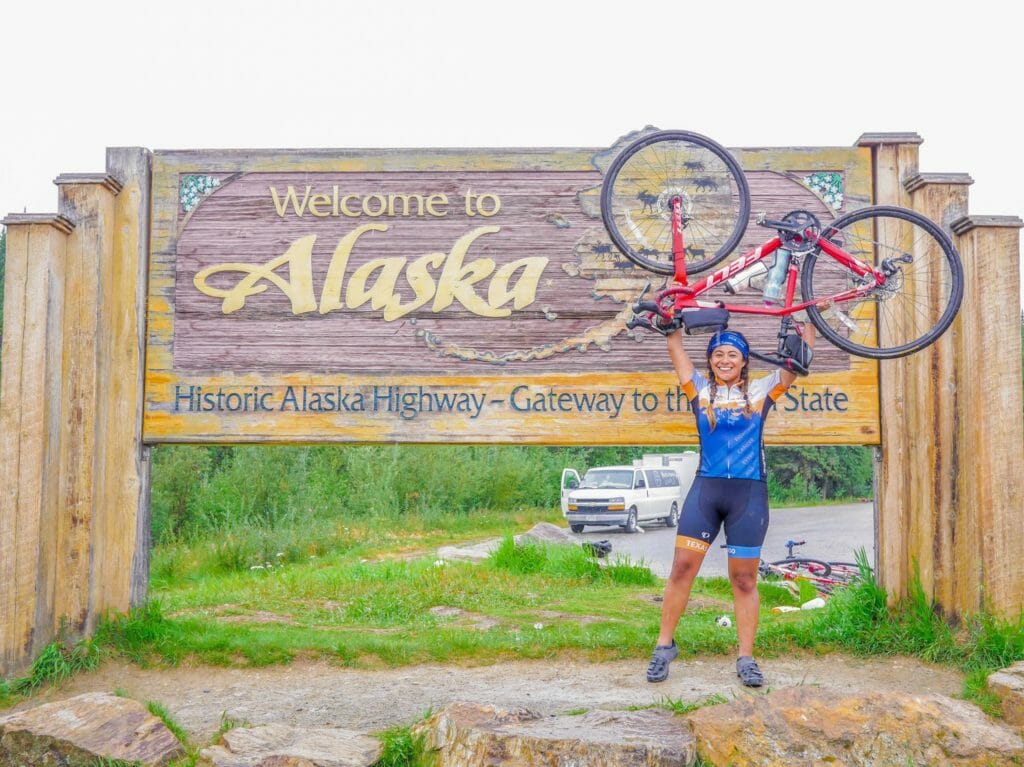 It's a perfect mix between communications and sport is a dream fit.
I've always wanted to work in communications. I like to say that sport found me and now I can mingle both of my passions.
I actually grew up in the Dallas area. So growing up, I was a huge fan of the Mavericks, Dallas Cowboys and even the Texas Longhorns. I'm just one of the lucky few that somehow has the opportunity to work at their childhood NBA team. So it was a bit harder to stay professional during certain games because I'd be a fan too.
What tools do you use on a daily basis?
Email
We do most of our communication and planning through our Outlook accounts.
InDesign
This program is a huge asset! Especially when working with game notes during the season and is also where we create our as seasonal media credentials and passes
Twitter
Believe it or not I probably spend about 1-2 hours a day looking at my feed because it's the quickest way to get what information our media is putting out there (team or player related).
What's the hardest part about working in public relations at the Dallas Mavericks?
The hardest part, especially during the season, is balancing our life outside of work. It's not a normal 9-5 job where we go in and leave at a certain time because we work around the "basketball" schedule. The balance comes in after the season (like right now). Without any games to get ready for until September, I have a much more relaxed schedule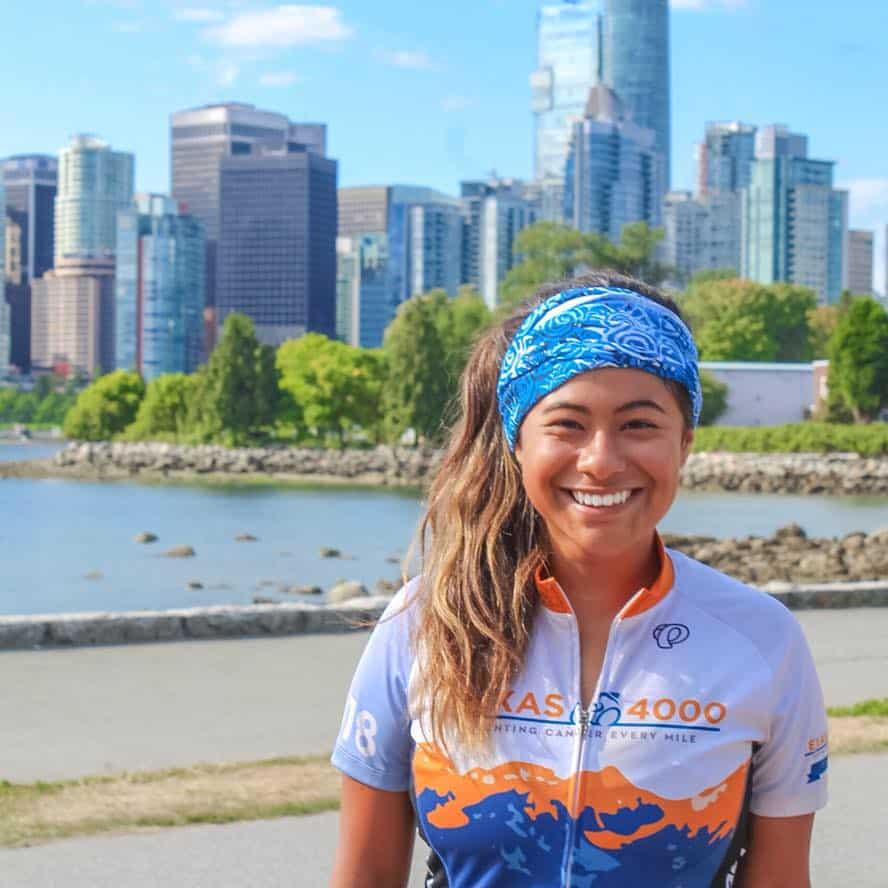 We have all definitely sacrificed time with family and friends, weekends and holidays, but at the end of the day, it's a very, very fun job and worth it in the end .
I usually go in around 11 a.m. and head out around 4 p.m. Of course, it depends on meetings but I have also taken a couple of days of vacation. This is something we definitely can't do during the season!
Since you do public relations work for the Dallas Mavericks, we'd like to ask you specifics. Can you tell us about your interactions with Mark Cuban and the players?
I've had small talk with him but he's actually very accessible and hands on with the operations aspect of the team so he's always around.
So I think when most people see my job description it look really "glamorous" especially since I work around professional NBA players all day. But I don't really see it that way.
They're normal guys who get paid to do a job, just like everyone else!
The main reason why I'm transitioning into player relations is because of certain conversations I've had with the players. The players want to be more involved with the business side of the team. What I mean by this is they want to do more community events. Also, they want to know more about who are corporate sponsors are. They want to know what we do on a daily basis. Thus, they want to know more about how the front office works and I am going to help them understand it better. It says a lot about their character off the court as well! As you know, I am transitioning into a role with Player Relations.
---
Laura Sorto
Interview by SPMA
Posted June 6, 2019 in Your Career in Sport