Preston Petri is the Soccer Communications Manager at Spurs Sports & Entertainment. In his Soccer Communications role, Preston is the go-between for the organization and anybody else looking to interact with members of the organization. Preston not only gets the chance to build relationships with members of the media, but also the players, coaches, and staff within the organization. Preston has always had a passion for sports and his media communications degree has led him to his goal of working in soccer.
Below is my feature on Preston Petri. We dive into what it means to be the Manager of Soccer Communications, as well as what Preston's favourite thing about his position is. The feature closes with a look at Preston's most memorable moments from his sports industry career thus far.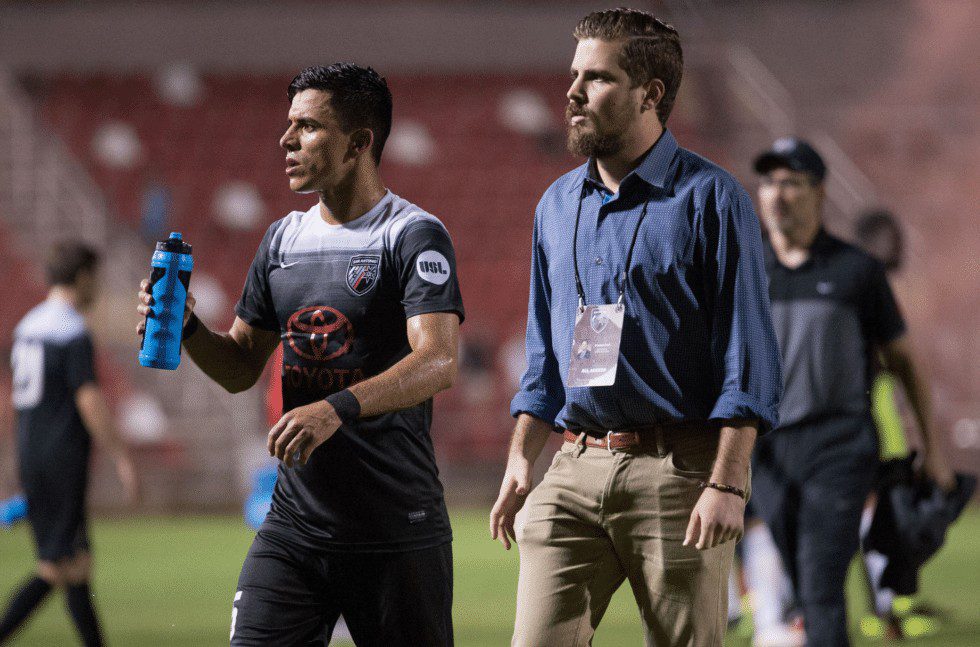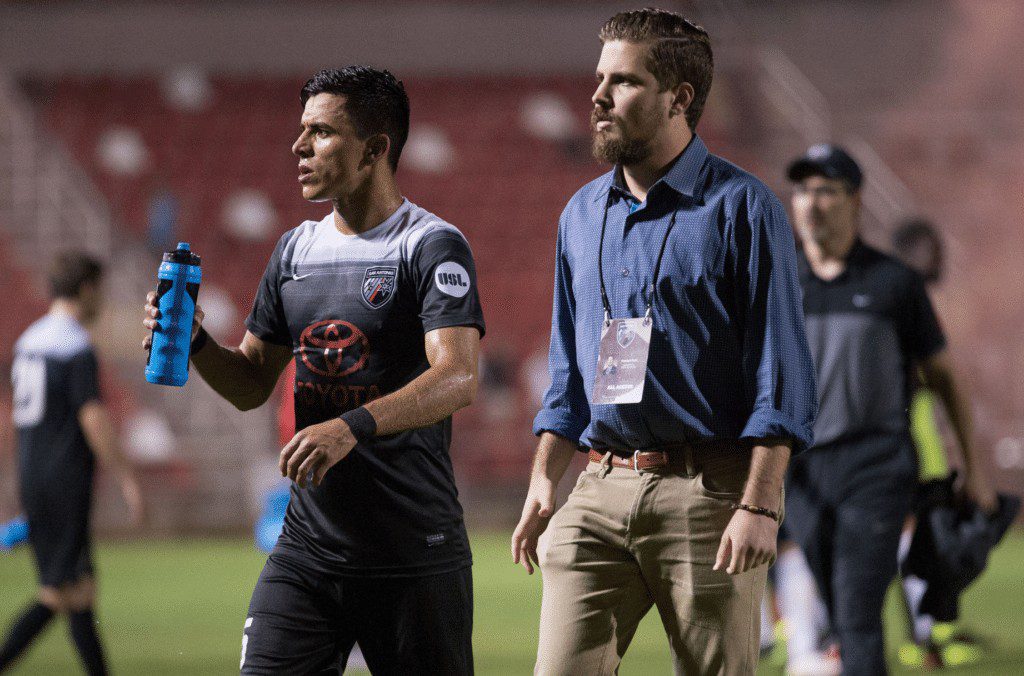 Please note: The interview was conducted via a typed conversation. Editing changes were made to make it easier to read while maintaining the voice of the interview.
Tell us about your role as Soccer Communications Manager at Spurs Sports and Entertainment.
In short, my department is the middle-man between the team and everyone else. I oversee all player appearances, media interviews, and any other public-facing issues revolving our players, coaches and staff.
In addition, we work on the overall PR strategy for the club as well as for any club initiatives/announcements that make take place during the course of the year.
"Our Spurs Sports & Entertainment PR motto is to 'Promote and Protect the SS&E Brand Both Internally and Externally', and we try to implement that with our club on a daily basis."
What does a typical day look like for you?
One of the best parts of my job is that there really isn't a typical day. Most of it depends on whether it is a game day or not, or during the season or not.
On a traditional day in the season, I am out at team training to facilitate media availability during and following the conclusion of practice. From there, we are just preparing for our next match at the weekend – whether that be game materials like the Weekly Update or Match Notes, or whether it is trying to drum up media coverage for the club and the upcoming match.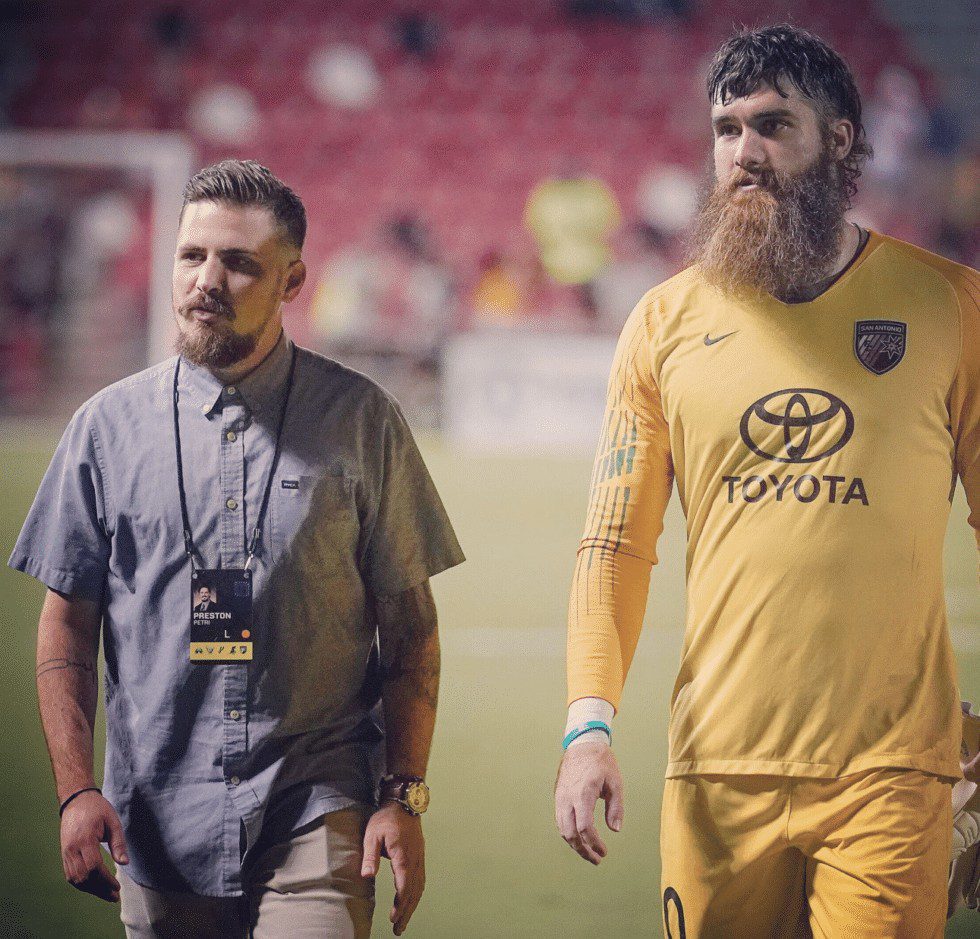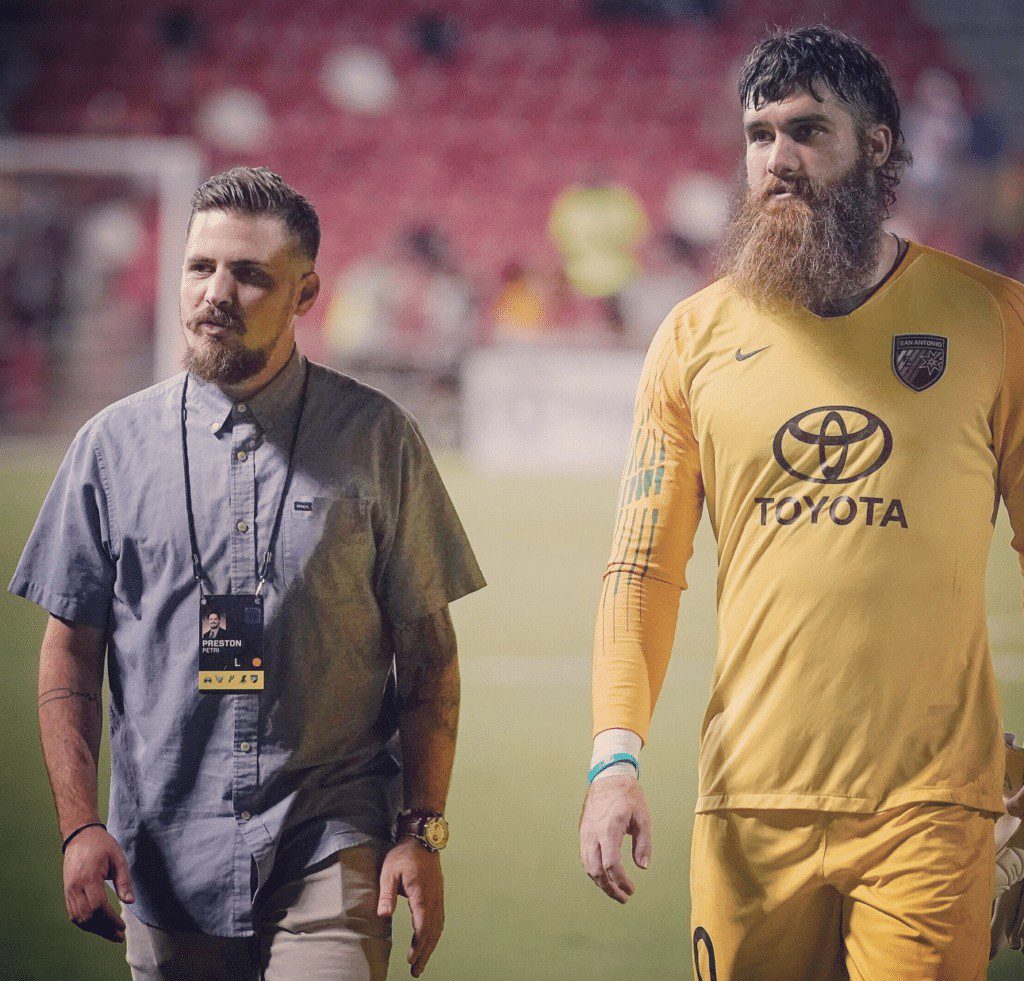 We could be pitching stories to local and national outlets, or have players appear on local sports shows or digital outlets to help garner coverage for the week. We have a wonderful internal content team here at the organization that we will utilize during the week to help stay relevant and tell our story. Essentially everything we do on a non-game day always has the game in mind.
On a home game day, our schedule becomes a little more routine. We prepare the press box with media materials, facilitate credentials, communicate lineups and statistical information to the appropriate places and handle pre and postgame media availability. My department is also responsible for all written internal content and social media, which there is a heavy presence of on game day.
[nnr_ads_in_posts id="3″]
You majored in Media Communications at Webster University. What intrigued you to pursue a career in media communications within the sports industry?
I always knew I wanted to work in sports. I initially wanted to be a sports writer, but after majoring in Journalism during my first two years at Webster, I realized it wasn't necessarily for me. I disagreed with some of the 'ethics' in journalism and noticed the start of the decline in the newspaper industry so I decided to change my major to media communications.
From there, I had an internship in sports radio where we covered the Cardinals and Blues and worked with sports PR people from those teams.
After I saw a posting for a media relations intern with the Houston Astros – my favorite team – I applied and thankfully got it. That is where I got my true crash course in sports PR and knew it is what I wanted to do for my career.
What surprised you the most about starting a career in the sports industry?
I think the first thing I realized was how competitive the industry is. There are only a certain amount of jobs in the country – especially in my department – and there are so many qualified candidates. It stuck out early on that I would need to do a lot to set myself apart. You also realize very quickly all of the intricate factors that go one behind the scenes to make a professional sports organization function.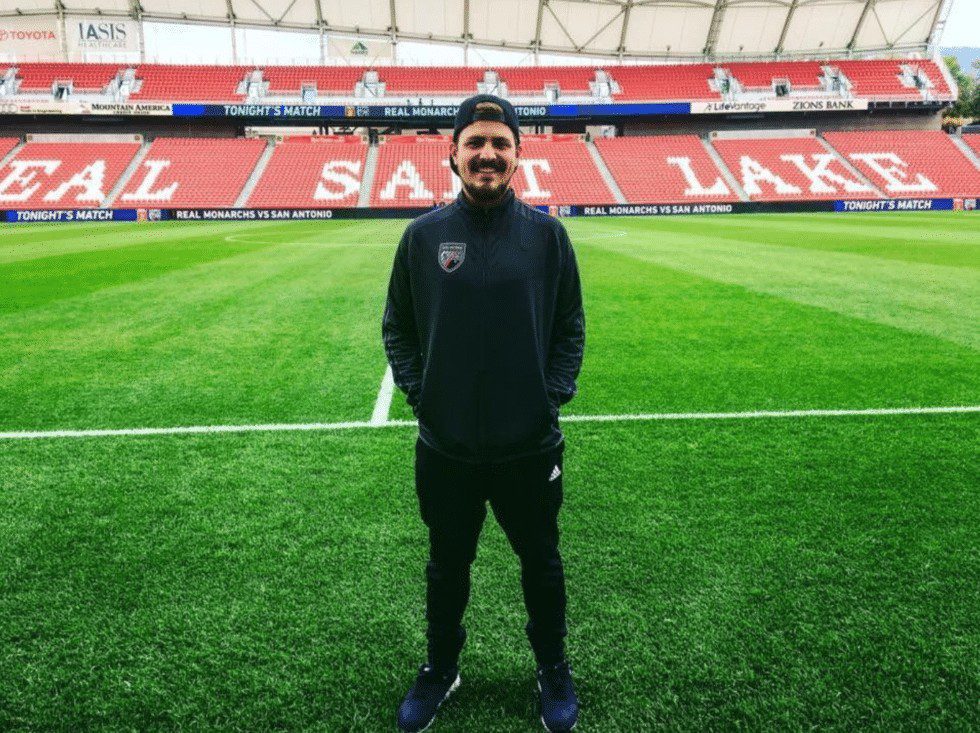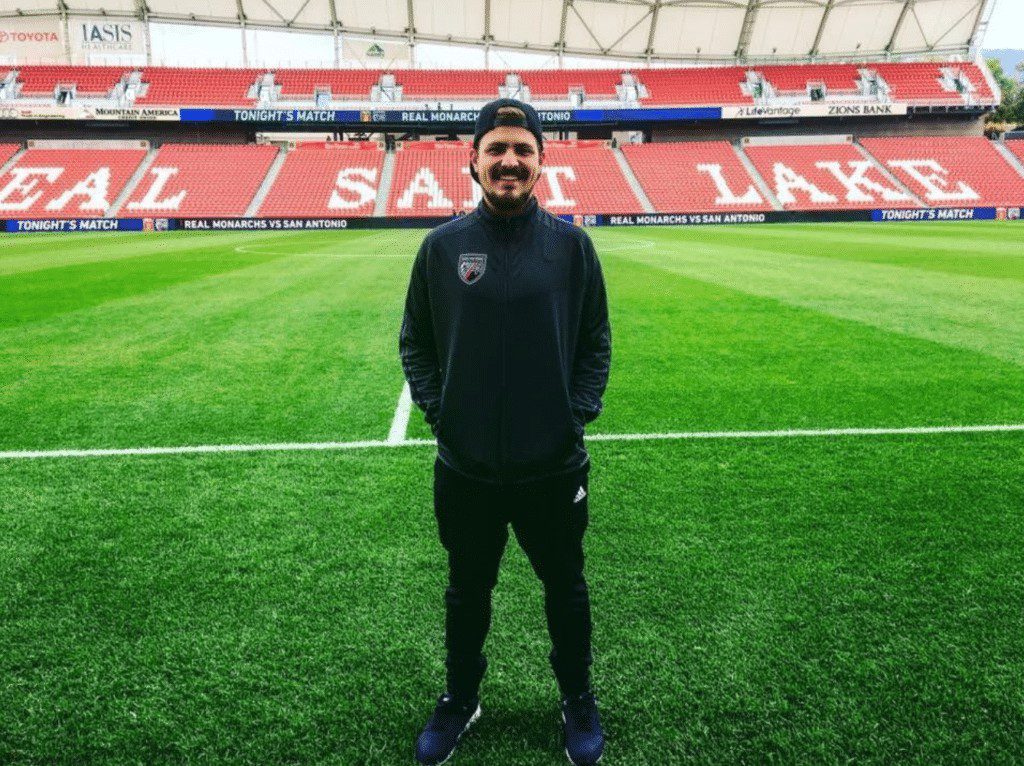 As a fan, you see the on-field product, you experience the in-game entertainment and you could even read about the on-field decision-makers and follow along with that process. But you really don't see all of the work that goes into making that stuff happen. The sales reps, the sponsorship deals, the building folks that literally keep the lights on – it all works together to make sure the fans have a great time and a great connection to the team. That to me is still one of the coolest parts of the industry.
[nnr_ads_in_posts id="4″]
What would you say is the best part of your position?
At the end of the day, its soccer.
"I'm a soccer geek and it's always special to be involved in this sport. Even on my worst day, I wake up knowing that I am going to go work in soccer, promote soccer players, watch matches, be at practice etc. That is still a 'pinch myself' type of thing."
But even more specifically, it is an incredible feeling to be a part of a team. To feel the wins and the losses. To bond with coaches, players and staff while all having the same ultimate goal in mind both on and off the field. Results dictate my work week, which can sometimes be stressful but I wouldn't have it any other way. There is no feeling like feeling a sense of purpose and belonging to the team you work for. Winning makes it even more special.
What advice would you have for young professionals starting out in order to be successful?
1

Be on time, be curious and show passion

Make yourself very useful. Be on time, complete tasks in a timely manner. Ask questions. The best interns or employees I have had are the ones that show a passion for what they are doing.
2

Willingness to help

When we decide whether to hire folks full-time, their willingness to help with any project is always a factor. Yes, your job description says 'this', but if we need you to do 'this' over here, you should be willing to help for the good of the team and the staff.
3

Network

And then just network. It is so important to have great connections in this industry and have people that think highly of you. It is never a bad thing to reach out and introduce yourself to someone in the industry. Most in the sports world is always more than willing to help or have a conversation.
What would you include on a list of your top 3 biggest accomplishments (or moments) between working in sport?
A few quickly comes to mind.
1

Being Involved in San Antonio FC's Launch

I was a part of the group that helped start San Antonio FC from the ground up. I tried my best to help where I could as the possibility of SS&E operating a soccer club kept progressing, and then once our expansion club was announced, we worked tirelessly for eight weeks to put a club together prior to the start of the season. Our sellout home opener was a really proud moment for me.
2

Working With Becky Hammon

I also helped form a PR standpoint with the retirement of WNBA legend Becky Hammon and her transition to a Spurs assistant coach – she was the first woman to ever hold that position. I think we probably underestimated the effect this would have globally, but we adapted and adjusted and ended up with some pretty impactful pieces in USA Today, the New York Times and others. Not to mention Becky is a fantastic person and just being apart of that process was amazing.
3

Many Memorable Moments

And then, not so much accomplishments, but there are some really memorable moments. Advancing to the ALCS with the Yankees in 2012 (I still have the cork from the clubhouse celebration) was a great one. I worked Super Bowl XLVII in New Orleans. Winning our first playoff match with SAFC in 2017 was amazing. And being apart of the Spurs organization when we won the 2014 NBA Championship will be something I never forget as well.
Final Thoughts From Hayley
It was with tremendous pleasure putting together this interview with Spurs FC Soccer Communications Manager, Preston Petri. Preston did not take sport management in school. Instead, he worked hard at his Journalism major before switching to Media Communications. You do not need a sport management degree to make it into the sporting industry; Preston's story is a prime example of this. Preston has had many memorable moments so far in his soccer communications career. We can't wait to see what the future holds for Preston and the Spurs Sports and Entertainment organization.
---
Preston Petri
Interview by Hayley Michie
Posted October 16, 2019 in Industry Profiles