Stéphane Côté is the Stadium Operations Coordinator for the Toronto Blue Jays. We've known Stéphane Côté for three years and we have tracked his journey from the Toronto FC to his current role with the Toronto Blue Jays. Below Stéphane tells us what it is like to work for Canada's only Major League Baseball (MLB) team.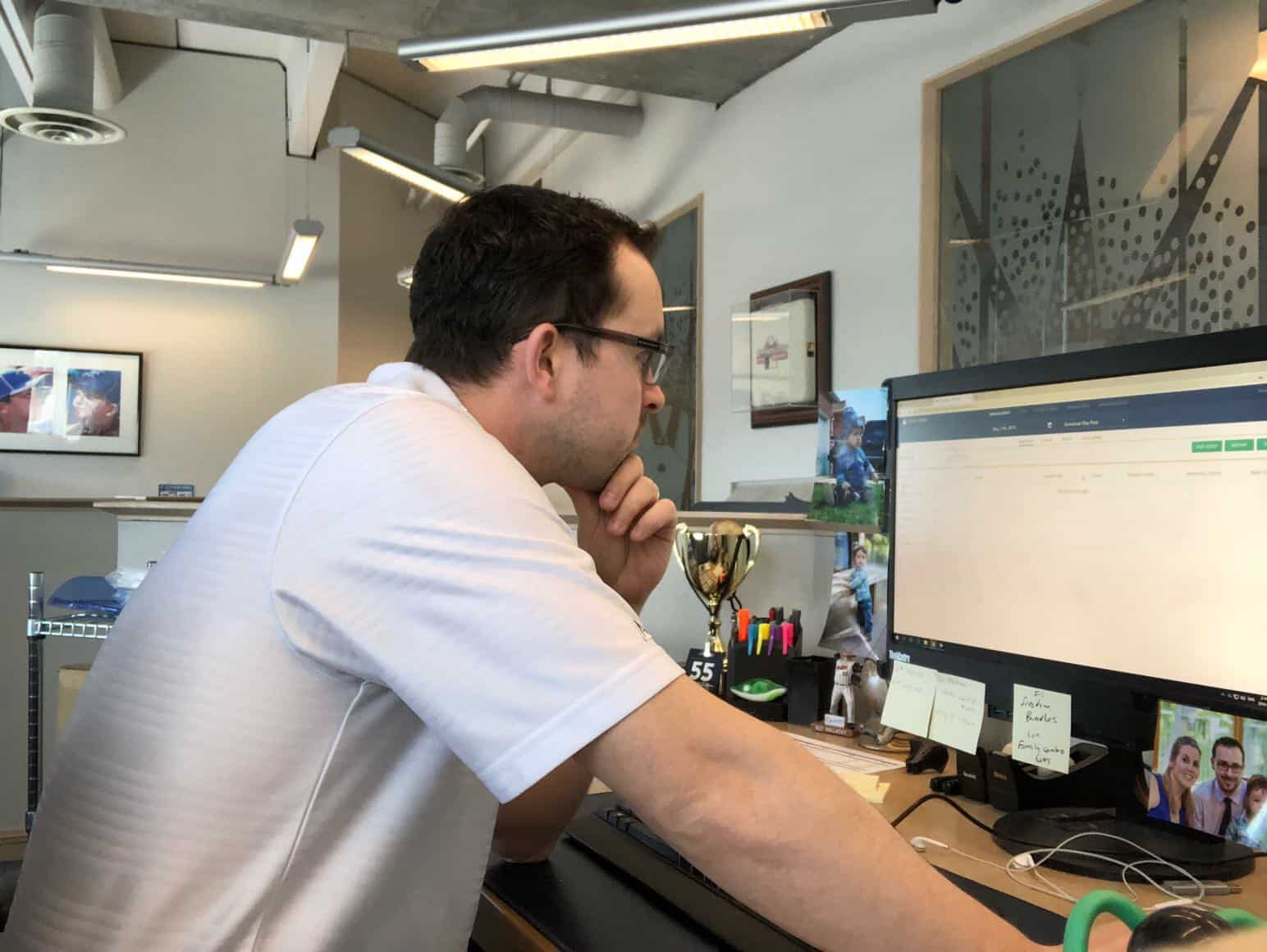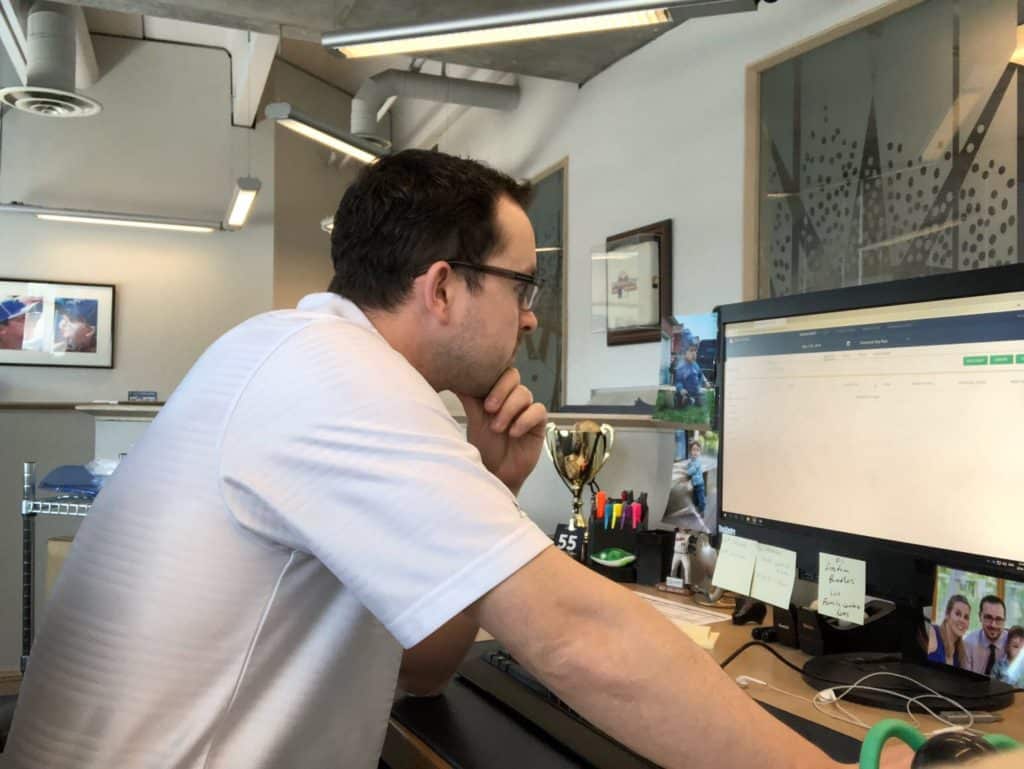 What does the role of Stadium Operations Coordinator entail?
I take care of and coordinate the day to day operations of the stadium. Whether it's getting new signage up, creating passes for contractors, guests, contest winners, I'm at the forefront. Anyone that needs to enter the property to take care of it, has to go through me!
On game day in my role as Stadium Operations Coordinator, I ensure that each department has an appropriate number of staff working. I also ensure all maintenance issues are forwarded to the appropriate departments to get corrected ASAP. I also keep all game staff up to date on any new details, activations and promotions for that day.
More or less, I am responsible for ensuring all our bases covered, (pun intended ?) so we can put on a successful, enjoyable and safe fan experience.
Aside from school, what work experience(s) best set you up for your current job as Stadium Operations Coordinator?
My role with the Toronto FC was a great experience without a doubt. For almost two years, I was on their Game Crew for Game Day Operations.
We would select contestants for in game contests and promotions and set up any halftime activations or contests that were taking place on the field (i.e. Timbits Soccer).
We also would lead and organize groups of children. These children would participate in various pregame ceremonies. For example, they'd be part of the fan tunnel (giving players high fives), holding banners and flags during warms up and serving as players escorts.
Working on game day for the Toronto FC definitely taught me about the importance of knowing details. Being logistical and using and sticking to a plan is a skill I learned in this role. It also taught me how to be quick on my feet.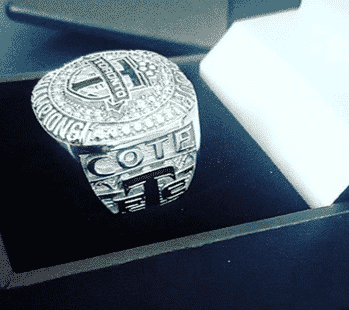 What does a typical week look like for you?
Technically, I have different work weeks based on where the team is: the off season, homestands or on the road. That's the nature of the Stadium Operations Coordinator role. All three work week types are very different from one another and all require different elements and tasks to be completed. For example, during the off-season season, the department mainly focuses on hiring.
My department is responsible for the majority of the game-day staff (ushers, ticket takers, security and ambassadors). During the off-season, I am tasked with reaching out to current staff to see if they plan to return for the next season. Additionally, once we have our job requisitions set up for new hires, I am the one who contacts all the candidates chosen for interviews and schedules them.
Once we have selected whom we hire, I set up these profiles in our database and send out training scheduling. I also create payroll cards for our department and all the other departments. It's a pretty time consuming process with a lot of back and forth with communications. During road weeks, I typically get everything I need for the homestand prepped. I am responsible for creating all operations passes that are needed for contractors, corporate partnership activations, third party security sweeps etc.
I prepare special access for certain people that need credentials during a game. Additionally, I create any guest pass requests for field passes, media passes etc., that are submitted by coaches, players & management.
That's basically the day to day for away weeks, but there's always other things that pop up throughout the week.
During homestands, my day to day activities as Stadium Operations Coordinator are pretty routine and actually my slowest time of the year. Basically, I distribute all the passes I made the week before on a game to game basis. Also, I bring guests down to the field for batting practice and create daily game notes for our part time staff. While most other departments are busiest during games, my department is actually one of the slower ones. In my job, I have to have everything done by first pitch (or earlier)!
How do you manage a life outside of work?
The Stadium Operations Coordinator role comes with some challenges, but nothing major.
Balancing work/life can be a bit tricky when working in sports, but it's a sacrifice you need to accept and make early on. But for the most part your family understands and you can make up for the time during the off-season.
One challenge is that sometimes games fall on special occasions. I end up missing those family celebrations because I am at work.
I do have to work almost every other weekend, so often I miss some things like swimming lessons, birthday parties, holidays or family gatherings. For example, there was a home game on Sunday for Mother's Day that I was at. So I missed the chance to celebrate with my wife and my young son. Unfortunately, I've missed some milestones with my son, like the first time he started crawling and walking. But I was there for his first word! You'll never believe what it was. It was "Blue Jay." A two for one! Here's a picture of his bedroom. He's already a huge Blue Jays fans, so one day he'll understand why I missed his first steps.
What tools do you use on a daily basis in your role as the Stadium Operations Coordinator?
I use the technical tools of Microsoft Office (Excel, Publisher, Word, Outlook, Power Point). There's really nothing unique about these. Almost every job in the sport industry requires at least a basic understanding of them. One unique tool I use on a daily basis is the MLB Guest Pass System and our own internal operations Pass System.
The MLB provides this software for all 30 teams.
It is designed for players, coaches and front office to request guest passes for the field, clubhouses, press boxes, or any other restricted areas.
It is the software used for on-field and event credential printing and scanning.
The database is MLB-wide, so if you came to BP in Toronto and then go to Boston, your profile would show up in their system when you checked in for BP in Boston. It's also used for players and coaches to invite friends and family down to the field.
Some are for contest winners who win experiences in the radio booths, media booths or just to go down to the field for batting practice as well.
What is the hardest part about your job as the Stadium Operations Coordinator?
The hardest part about my job would probably be the on-boarding process of our game staff during the off-season. Most of the communication is through e-mail and our staff age range is quite diverse.
There are some staff members that aren't quite as tech savvy as others. Thus, there is quite a lot of back and forth and having to walk them through the steps one by one. It's not that it's difficult, it's just very time consuming during a time sensitive window.
What motivates you to thrive in your role as the Stadium Operations Coordinator?
I do this job because I have been a die hard baseball fan since I can remember. Being around the game in a working capacity was something I never had imagined. Being able to be around the sport I love more than any is a blessing and a dream come true. That's one of the many perks working in my role as the Stadium Operations Coordinator.
"Also, being able to work for the only MLB in the country is truly special. There is only one person in the entire country that has my job. I take a lot of pride in that!"
Who else do you think we should interview about their career in sport?
Sandy Petinakis – She would be a great person to interview. I worked with her at TFC and she is now working for the Vancouver Whitecaps. She has done a tonne in the industry and has been one of the hardest workers I have ever met.
Kadeem Bandali – Coordinator, Game Presentation and Business Operations at Toronto FC & Toronto Argonauts. Kadeem was like me and started Sport Management late and moved up very quickly in his career. He was a great leader for our TFC Game Crew and always set us up for success made sure we were well prepared for every game. I learned a lot while working under him.
Riccardo Nero – Manager- Equipment Operations Toronto FC Academy at MLSE. Riccardo is one of the hardest working people I have ever met. He's had great sport experiences. He's put 110% effort into each of them. It'd be cool to hear his story on paper.
Daniel Marozzo – Blue Jays Ticket Sales Coordinator. He's a hard worker. His role is interesting as well. He coordinates the Blue Jays ticket sales team, which isn't easy to do One of the biggest reasons I suggest interviewing him is because I've seen him grow. He was a member of the game day staff for both Toronto FC and Toronto FC II for several years. I worked with him there so I've had the chance to see him grow. He really is a great dude and lover of all sports.
Michael D'Angelo – Coordinator, Fan Services for the Blue Jays . Not only is he great at his job, he has a comedy blog. He's a really fun and funny guy. He knows how to balance when to be serious versus comical very well.
Are there any final words of advice you'd like to give SPMA readers who want to reach your sport industry success?
Most definitely. Some advice I would personally give to SPMA students is to never turn down an opportunity. Whether it's a job, volunteering or just coaching a kids' baseball team, it's all experience. Even though you may think it doesn't relate to what career you're intending to pursue, you will still acquire new skills have an opportunity and platform to develop your existing ones. Don't be afraid to put yourself out there and step out of your comfort zone, you may even discover a new passion or career path you didn't even realize existed!
A quote from famous career coach Kristina Leonardi I do like and tried to follow while in school and shortly after was this one.
"Every person you meet is a potential door to a new opportunity—personally or professionally. Build good bridges even in that just-for-now job, because you never know how they'll weave into the larger picture of your life."
---
Stéphane Côté
Interview by SPMA
Posted May 18, 2019 in Industry Profiles