Matt Devlin is the on-air play-by-play announcer for the Toronto Raptors. He replaced Chuck Swirsky in 2008 and has since become the "voice" of the Toronto Raptors on TSN and Sportsnet telecasts. Matt Devlin's journey to become a mainstay on sports television has had many ups and downs. In this article, we uncover those and extract key lessons that many sport management professionals can take with them to their journey in the sport industry.
If there is one lesson to learn from Matt Devlin's career in sports media, it is success does not come quickly. Devlin traveled a long winding road in the sports media world making his own breaks in the industry. Sure, there were tough moments and difficult situations in an industry that is difficult to break into and even more troublesome to succeed in.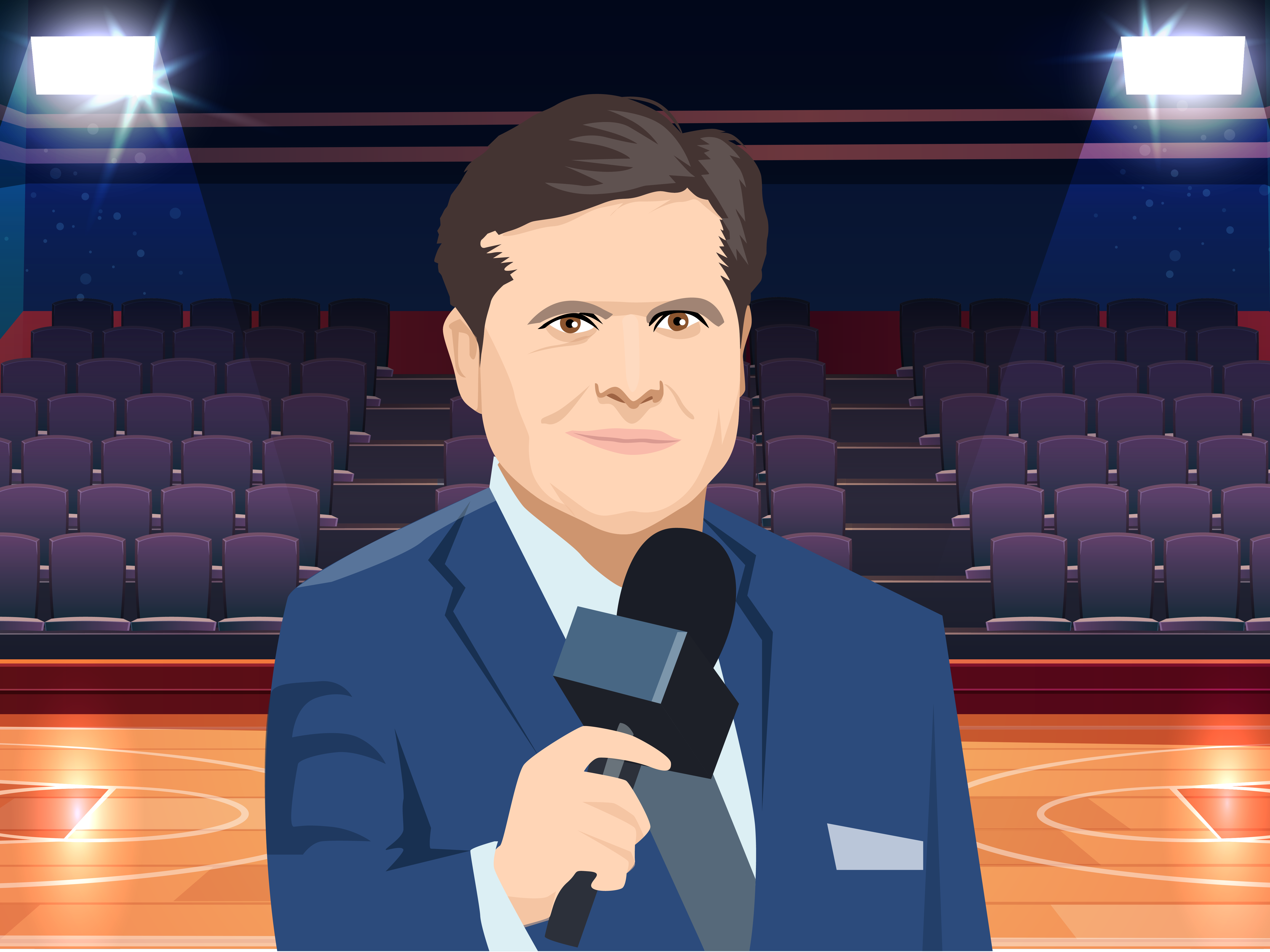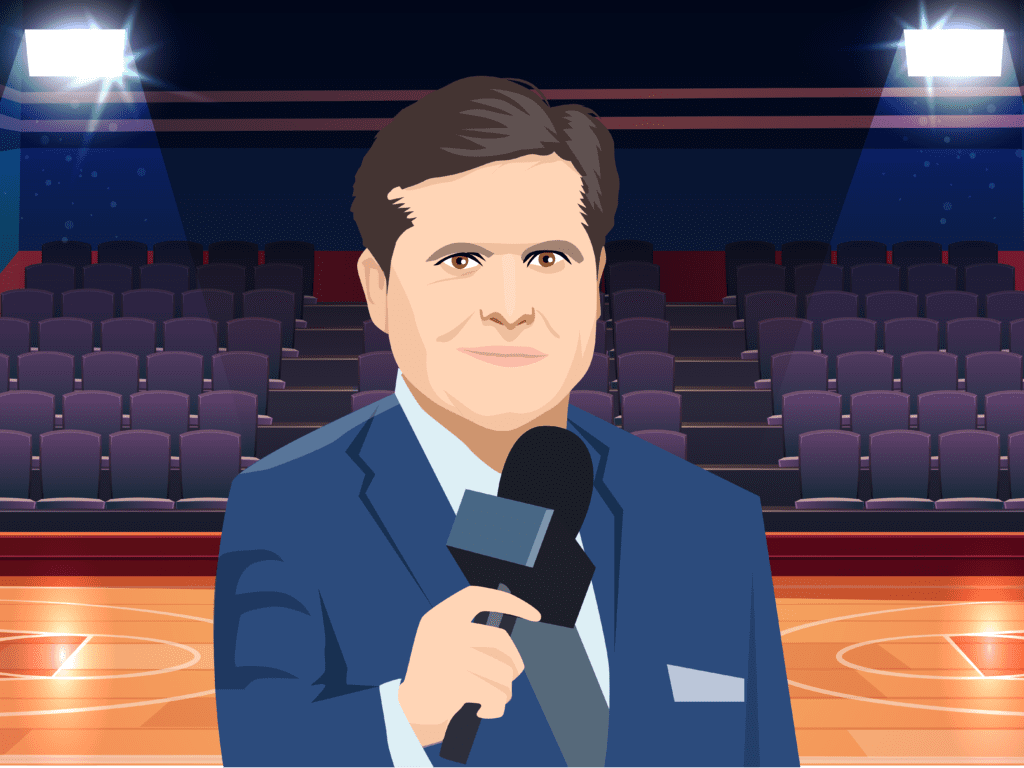 Devlin's journey to the top of the sports media industry started in a tiny Texas town and led him across the United States and into Canada. Today, Devlin is the voice of the Toronto Raptors, a role he has held since 2008.
His story is one of perseverance and hard work, which are two characteristics everyone in the news and media industry must-have. Without them, a career will end before it ever gets started.
Matt Devlin Lived in a Town Called Abilene
Matt Devlin finished high school and came to the conclusion that he didn't know what he wanted to do in the future. Although college was in his plans, Devlin was unsure about what career he would pursue. It is a similar conundrum that many students face and not everyone discovers the career they wish to pursue until deep into their university studies.
It was during his senior year of college that Devlin realised sports was where his future lie. Devlin had gained media knowledge as a communications major, but now he simply needed a way into the closed society that is sports broadcast journalism.
One internship led to another and before long, Devlin had relocated to Abilene, Texas, where he worked for an NBC affiliate station in 1990. At the time, Abilene had a population of just over 106,000, and despite the television channel's reach, Devlin made a paltry $5 an hour. Adjusted for inflation in 2019, the figure comes out to $9.72 an hour.
The first takeaway from Devlin's journey from Texas to Toronto was the pay. Working in television at small, local stations is low even if they are network affiliates. Devlin claims he was one of the highest paid employees at the station with a yearly salary of $14,000.
Interestingly, the Washington Times states $14,000 a year is still the minimum average salary television news anchors in the United States make per year.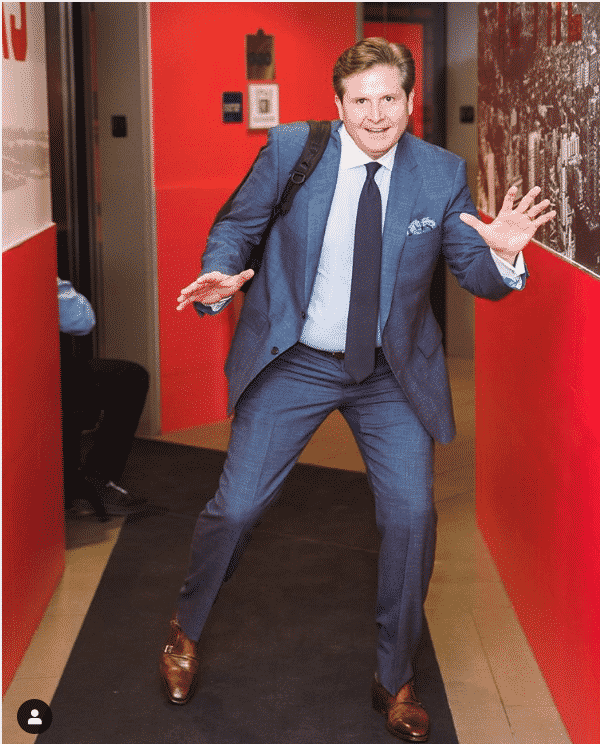 Matt Devlin Moves Onto Bigger Things
During his time in Abilene, Devlin developed an interest in sports play by play. He quickly pursued work in the area and what followed were seven years of calling minor league baseball and high school and collegiate sports.
By his own admission, Devlin credits his work doing play by play baseball to his development as a sportscaster. He spent 142 games each spring and summer travelling the dusty roads of America honing his craft. Much like the baseball players he spoke about during broadcasts, Devlin was improving his skills with every game. Yet, it wasn't fielding, hitting, or pitching Devlin was developing. Rather, it was his delivery, voice, and presentation that were matured. And like the baseball players on the diamond, he moved on to bigger and better things when the time was right.
Not all smooth
But it isn't fair to say Devlin's journey at this point was smooth. It wasn't at all and there was never a promise of consistent paychecks and big salaries. Working for minor league baseball teams, there were still days he was expected to help the grounds crew tarp the field or clean the bathrooms in the press box.
Devlin's early career was filled with moves from Texas to Illinois to California to Connecticut. While baseball gave him 142 games a summer to hone his craft, the offseason led to announcing jobs with small cable channels and talk radio stations.
Connecticut
It was while living in Connecticut that Devlin's career took a new turn. Now married and taking his wife on the same journey of the uncertainty of sportscasting, Devlin approached Sacred Heart University about producing and calling the school's basketball games.
A deal was agreed with Devlin earning $100 per game, but after just two broadcasts, the school's Athletic Director informed him there was to be no money. After careful consultation with his wife, Devlin approached Sacred Heart once more and agreed to continue broadcasting home games just to gain further experience for future jobs.
While many people would have said 'the hell with it' and turned their backs, Devlin did the opposite and it soon led to his employment with the University of Connecticut as the lead broadcaster for the women's basketball team. It should be remembered this was at the height of UCONN women's basketball in 1999 and the exposure Devlin gained was immeasurable.
READ MORE: Raptors Play-by Play Analyst Eric Smith: "Don't Sweat the BIG Stuff"
If you can make it in New York City…
Matt Devlin's success as a broadcaster of UCONN women's basketball games and a fill-in for the men's games, led to a position with the MSG cable network. He announced basketball for the channel which included New York Liberty WNBA games.
According to Devlin, there was no instant gratification in his career. Every day was used to improve with his sights set on how one position could move him to the next. He took a big picture approach which allowed him to move up the ladder. It is a much different ideology to what many people have today in the YouTube and social media instant gratification world we live in.
Devlin's moves were not finished. He left MSG for the Memphis Grizzlies for three years before taking a play by play position with the Charlotte Bobcats.
In 2008, he took a position with the Raptors as the team's lead play by play sportscaster. But Matt Devlin hasn't rested on his laurels with Toronto. He has worked with the Toronto Maple Leafs, Toronto Blue Jays, the Summer Olympics, and the CFL while working with the Raptors. Devlin's work is diverse and every step has led to the next. There are lessons to learn from his career, but the two biggest and most important are perseverance and hard work. Without those characteristics, he would have given up back when he was making $5 an hour in Abilene