In 2010, I interned for a baseball team that goes by the name the Thunder Bay Border Cats. My official title was Game Day Operations intern, but the job was wayyy more than that. I learned so many areas of the sports industry and what each entailed.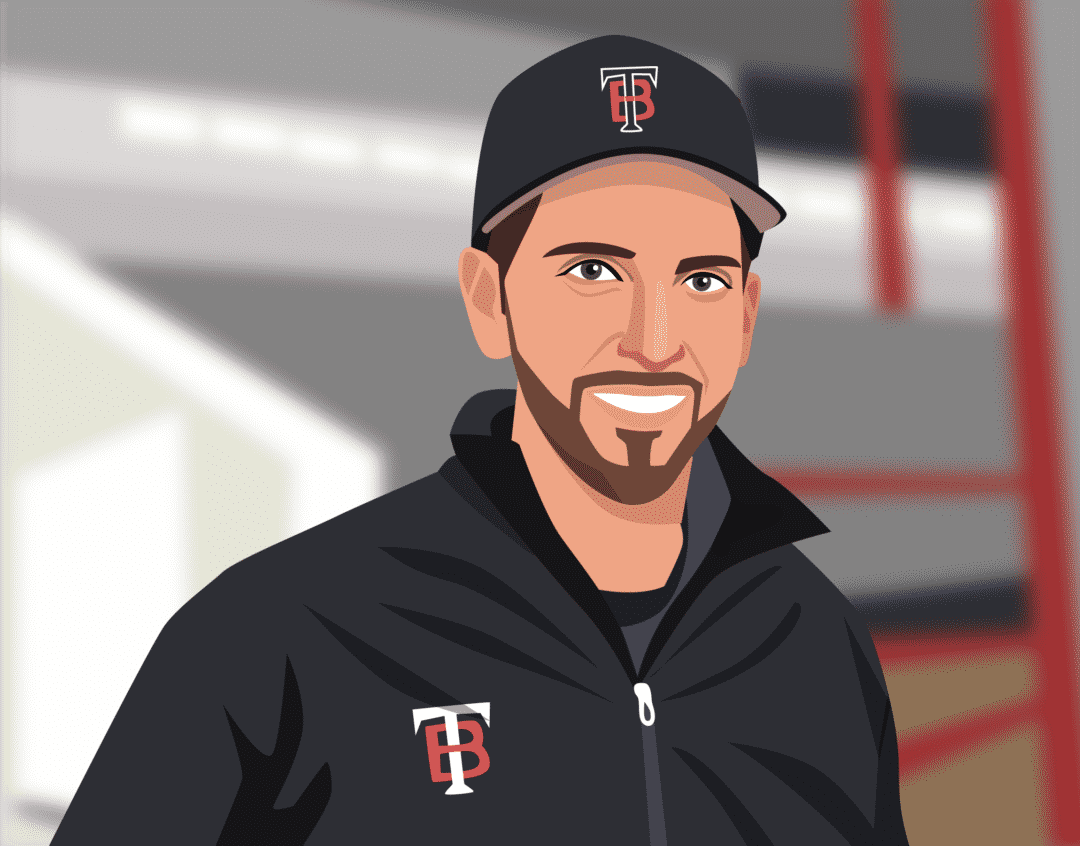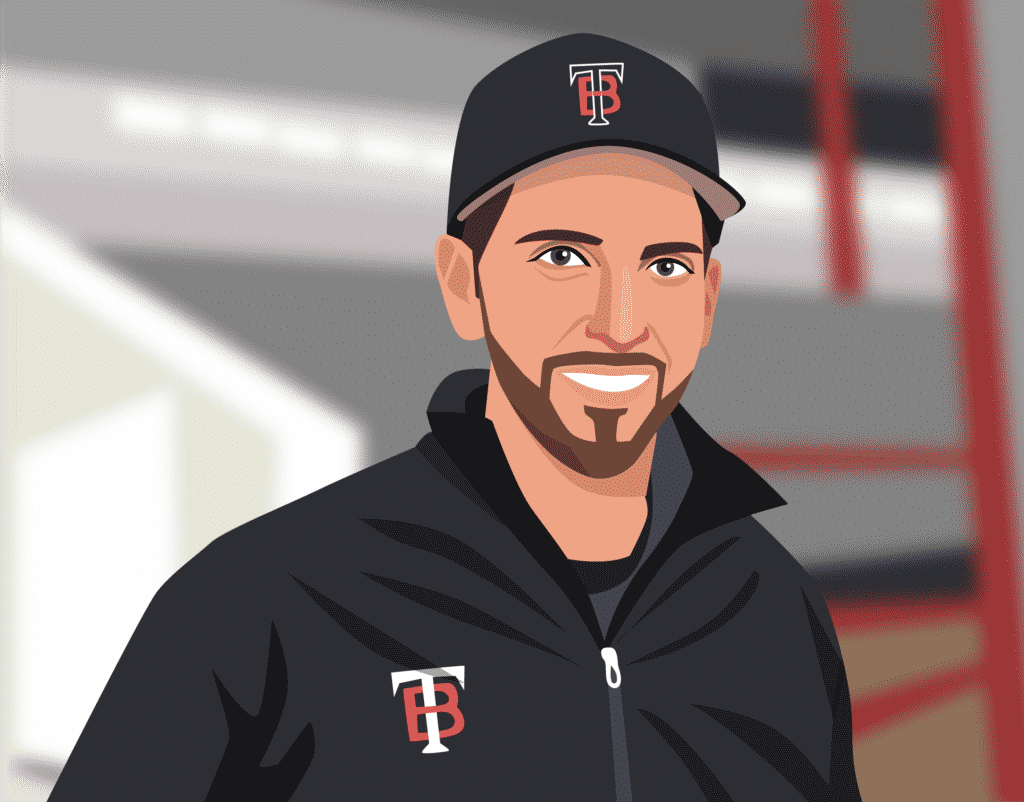 Funnily enough, I never thought to reflect on my internship experience with the Thunder Bay Border Cats in detail. Therefore, in this post, I'm going to break it down and reflect on what I think to be as one of the most engaging experiences of my life.
So, if you're interested, settle in, wait for my wind up, then catch the ball!
Who are the Thunder Bay Border Cats?
The Thunder Bay Border Cats are a summer baseball team who play in the Northwoods League. This particular league for top college and university baseball players; so you've really got to have some skill to make the cut. 22 teams provide these players with robust play during their summers, and they always leave a game excited for the next.
The cities in which the Northwoods League teams play rally behind their team in an extraordinary way. It is true, teams operate just like a professional minor league baseball team would. The fans, atmosphere, rules, wooden bats, signs and trades, etc. are all present.
Needless to say, the Thunder Bay Border Cats are the only Canadian team. The rest of the teams are from small cities in Minnesota, Iowa, Michigan, and Wisconsin.
Many of the Northwoods League Players make it to the Major League Baseball (MLB), and the notable alumni include Curtis Granderson, Eric Thames, Chris Sale, and Max Scherzer. The Thunder Bay Border Cats, in particular, have seen Jonathan Diaz and Blaine Hardy pass through.
About Thunder Bay Sports
The City of Thunder Bay is home to Lakehead University, and their varsity sports teams are nicknamed the Thunderwolves. Varsity athletics is one source of spectator sport for the citizens of Thunder Bay. In fact, the Thunderwolves boast the highest attendance in U Sports for hockey.
Additionally, the sports buzz in the city comes from its Junior A team: The Thunder Bay North Stars. The North Stars play in the Superior International Junior Hockey League (SIJHL). This league is notable, and fans of the North Stars have seen NHLers Robert Bortuzzo and Carter Hutton pass through.
Meanwhile, in the summer, the Border Cats capture the attention of the sport from Thunder Bay's nearly 122,000 residents. Roughly 640 people attended Border Cats home games the season I was there, which is 0.5% of the population.
To put this into better perspective, take a look at Toronto's attendance.
| | | | |
| --- | --- | --- | --- |
| City | Pop. | Avg. Attd/G | % of Pop. |
| Toronto | 2,731,571 | 20,157 | 0.74 |
| Thunder Bay | 122,000 | 640 | 0.5 |
I spent the spring and summer of 2010 living in Thunder Bay. One big takeaway? The people of Thunder Bay are genuinely dedicated fans of the Border Cats.
The similarities?
First, the local media covers the Border Cats nightly.
Second, the players make appearances in schools, and Blue Jays players do in Toronto, and;
Third, when the team is winning, many people in Thunder Bay talk about it and the attendance increases. We would call this a bandwagon/fair-weather fan phenomenon!
Why did I choose to Intern with the Thunder Bay Border Cats?
The opportunity to intern in a "big fish, small pond" role was intriguing. My official job title was Game Day Operations Intern, but the position was so much more than that, and I performed many tasks outside Game Day Operations.
Overall, I probably spent 10% in an actual Game Day Operations role. My job actually had plenty of variety, which I rather enjoyed because it provided me with many different experiences that I am now sharing with you today.
Below, I'll discuss each role I worked in with the Thunder Bay Border Cats.
Brace yourself; there's a lot!
1

Concessions

I would oversee admissions within Port Arthur Stadium during games. If we were understaffed one game, I would also help with checking the guests out. It was a pretty big task.

I remember once sneaking into the bathroom with a chicken breast in my pocket just so I could eat… Yuck!

On the back end, I would also create coupons and vouchers for discounts at concessions. Templates were practically non-existent at the time, so I was forced to design them from scratch! Here's bunch of the finished products.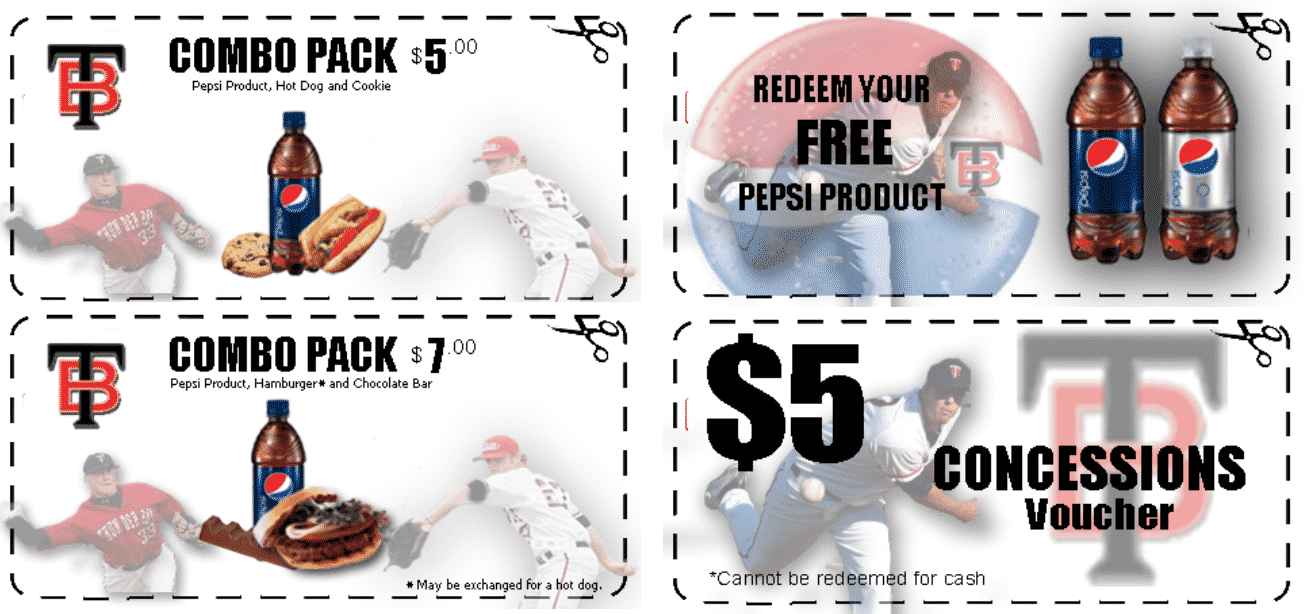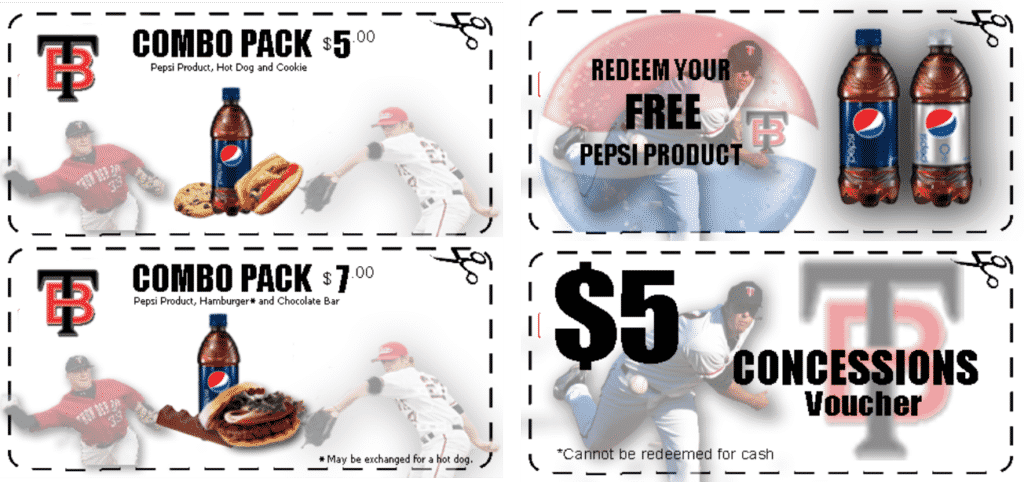 About three times per game, I would check in on the part-time staff on the front office's request.
2

Marketing

At times, I had to carry out some marketing. This included for:
Ladies Fan of the Game presented by Michael's Hair and Day Spa and Vaillant Florists and Gifts
Father's Day Draw presented by Future Shop – a very exciting Father's day
Redeem your free PEPSI product – this was huge
Again, this was a big responsibility because it ultimately meant the difference between people showing up and no one at all. It was really interesting learning the basics of marketing, especially concerning the sports industry.
3

Sponsorship & Promotions

Believe it or not, the Thunder Bay Border Cats had many sponsors. You can see many of them displayed on the outfield walls.

I had to communicate with corporate sponsors regarding event promotions and facilitate their needs. Some of the promotions were things like free admissions, free merchandise to the first 250 fans, auctions that donated the proceeds, and many more.

This was a great way for me to learn the basics and essentials of good promotion techniques.
4

Social Media

Back in 2010, social media wasn't as popular as it is today. But I had the simple task of connecting the team's new Facebook and Twitter accounts to the website. Also, I helped the Thunder Bay Border Cats draft a plan for its use during my internship!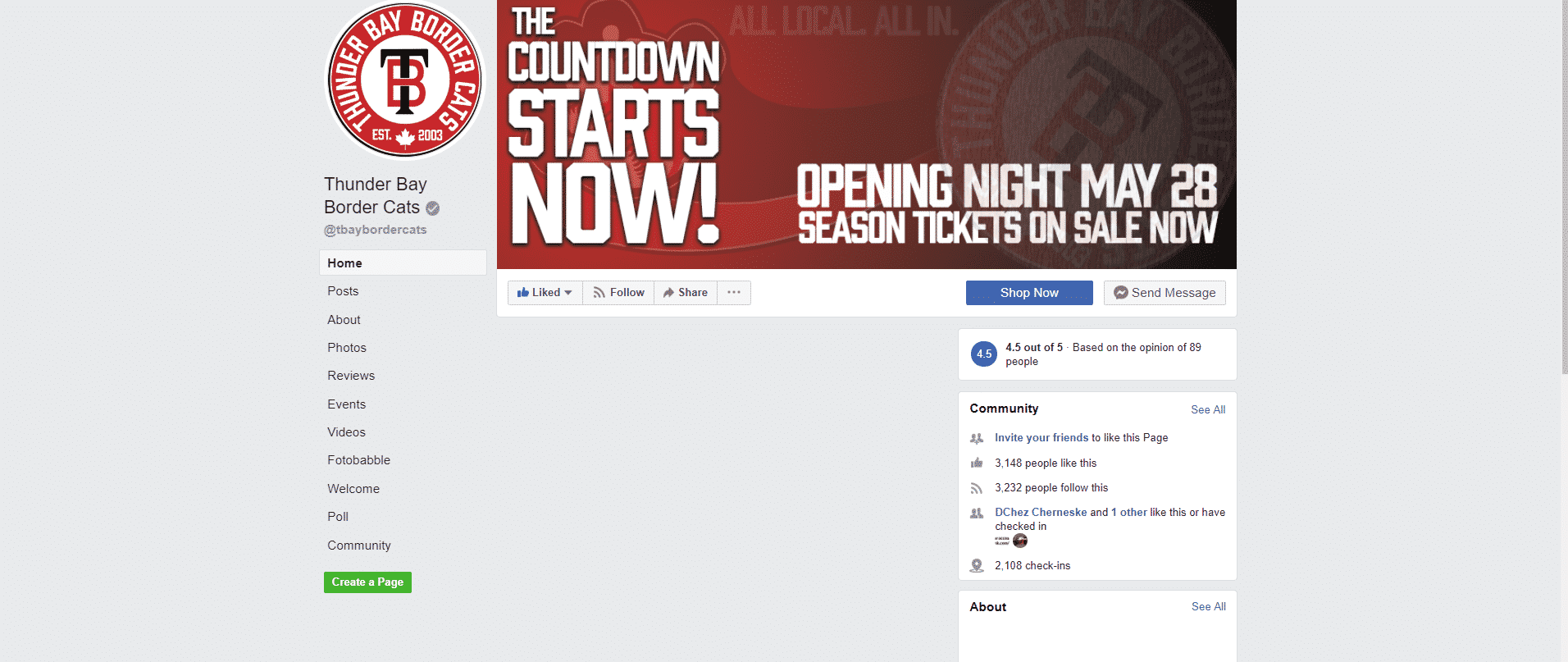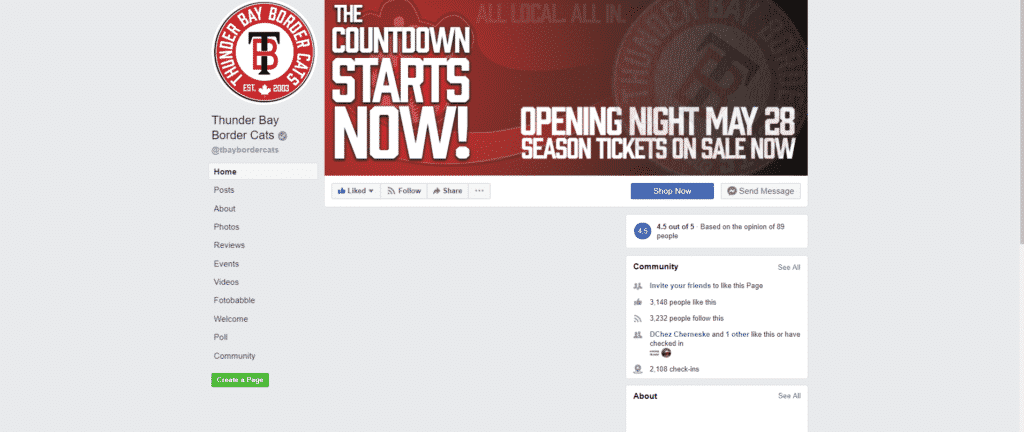 If you go to the Thunder Bay Border Cats Facebook page, posts didn't start until 2012; after my internship.
However, I still played Game Day Photographer on occasion. These photos would be used for website development, souvenir programs and marketing material.
And sometimes I'd develop that material. Like here: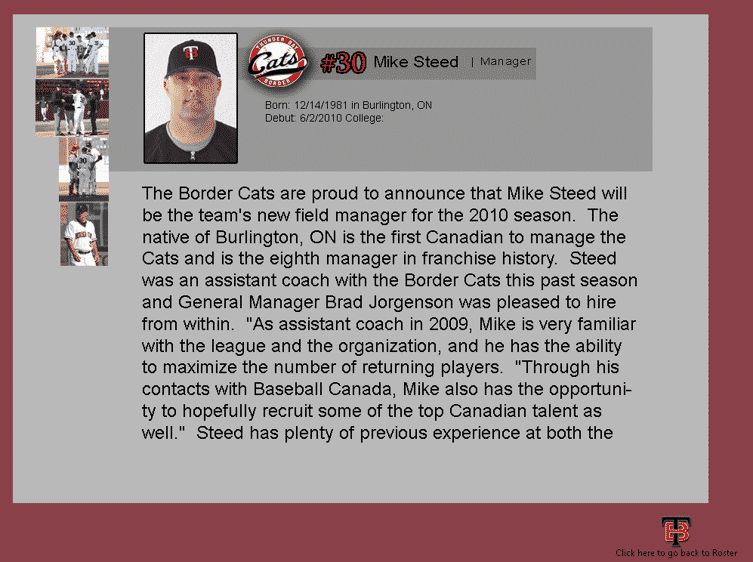 5

Account Executive

Another one of my tasks was to maintain a database of all season ticket holders, so I opened an Excel spreadsheet and created 3 columns. One for the name of the season ticket holder, another for their email, and the third for their phone number. I need to blur what it looks like due to privacy concerns. But I thought it'd be a nice visual touch to show you a snippet of what the sheet looked like: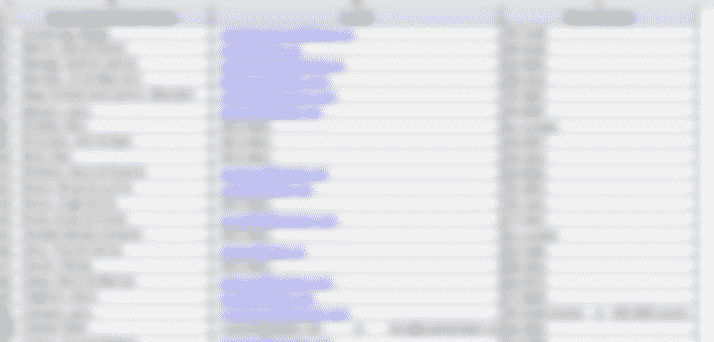 I know, I know. Not very helpful. Probably would have been pretty juicy to be able to see who's on the account list. Right?
You'd think that was it for being a account executive for the Thunder Bay Border Cats for my internship. But it didn't stop at compiling the Excel spreadsheet.
Once I compiled the list, a welcome letter went to each address. I had to draft it.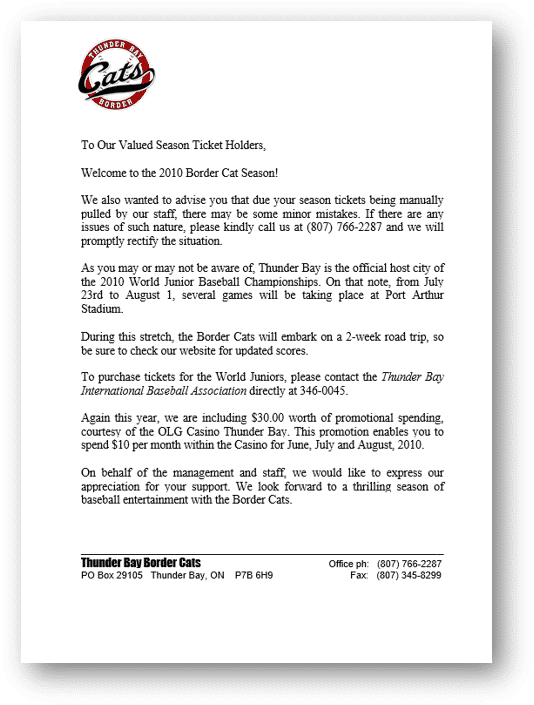 6

Community Relations

During my time with the Thunder Bay Border Cats, my most important task involved community relations. My internship project was creating an operational plan for community events.

I would love to share the details of this plan with you; however, I am bound not to by a confidentiality clause found on page v of the 65 report.

So, I'll only share broad details of the what.
What did I do?
I created 5 community outreach events. Each of these events had at least 2 Thunder Bay Border Cats players appear to meet, greet, and occasionally speak to local public elementary schools. Some were school-wide assemblies, and others were note-like clinics.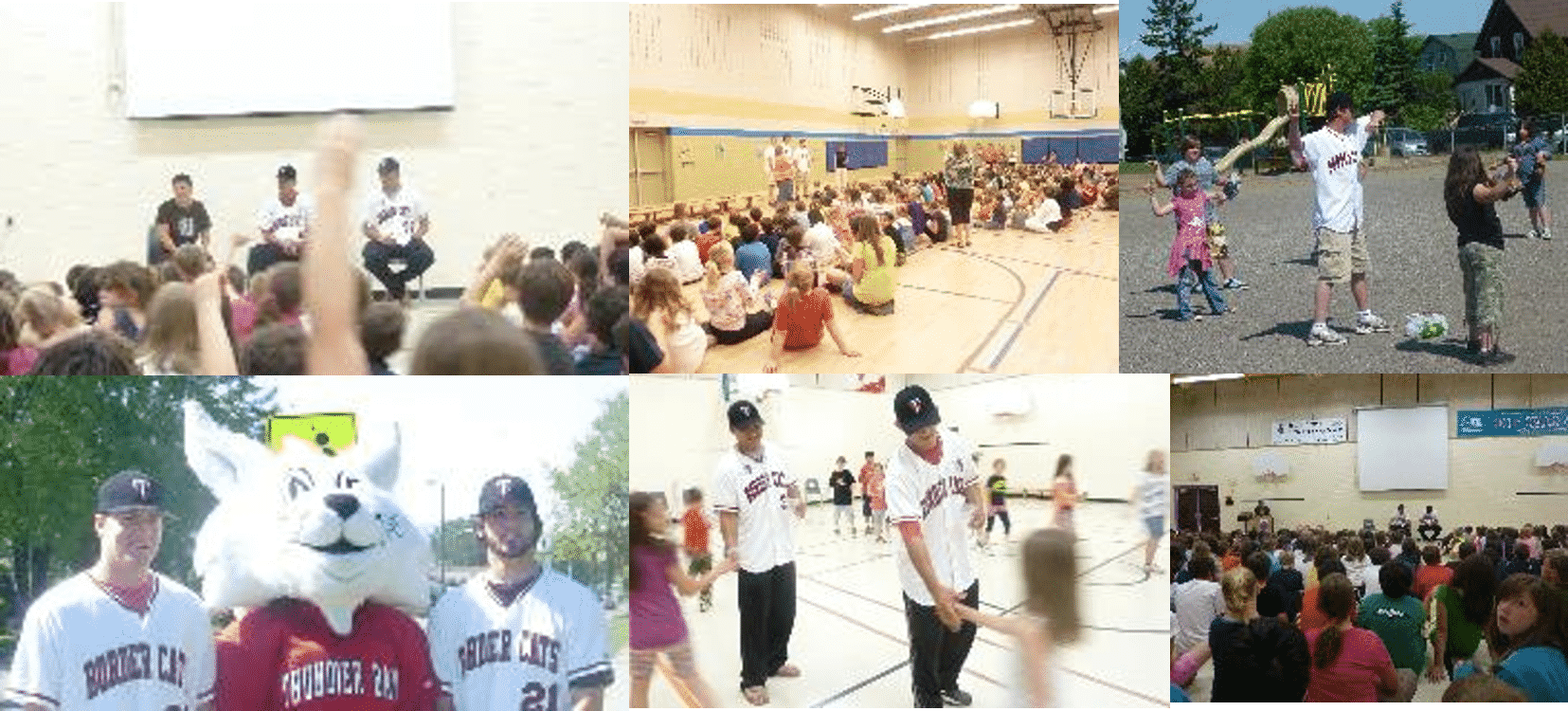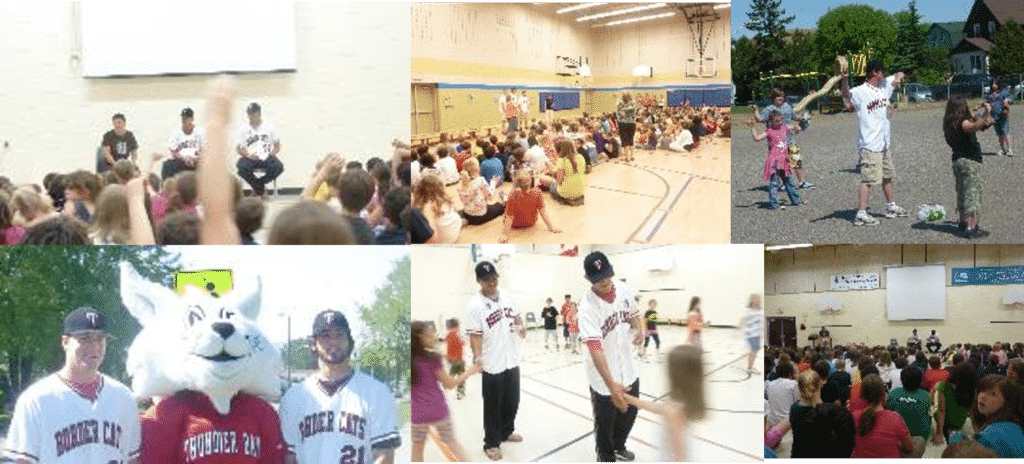 Each of these events had three stages.
First Stage: Plan – devise a strategy for the event
Second Stage: Deliver – follow through with the plan
Third Stage: Measure – assess the outcome
So that's the basics, but unfortunately I can't go into details about the rest of it!
7

Fan Engagement and Relations

While I was interning with the Thunder Bay Border Cats, I received notoriety in the local newspaper. There was a press clipping someone had randomly written, and I'm quite certain I know who wrote it.

If my assumptions are to be correct, then it was a very old lady by the name of Elinor Josen (obviously hiding her real name), who was a fan of the team for years. She often complained, but somehow, and some way, she absolutely adored me.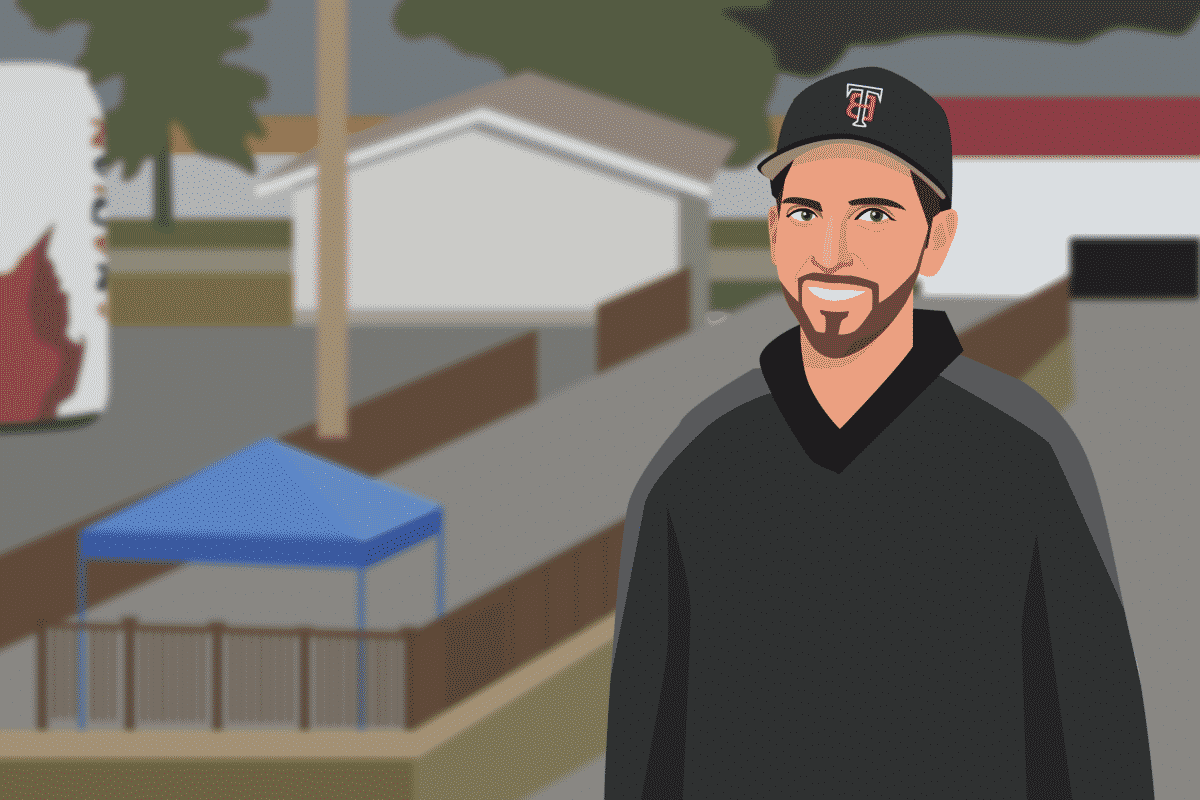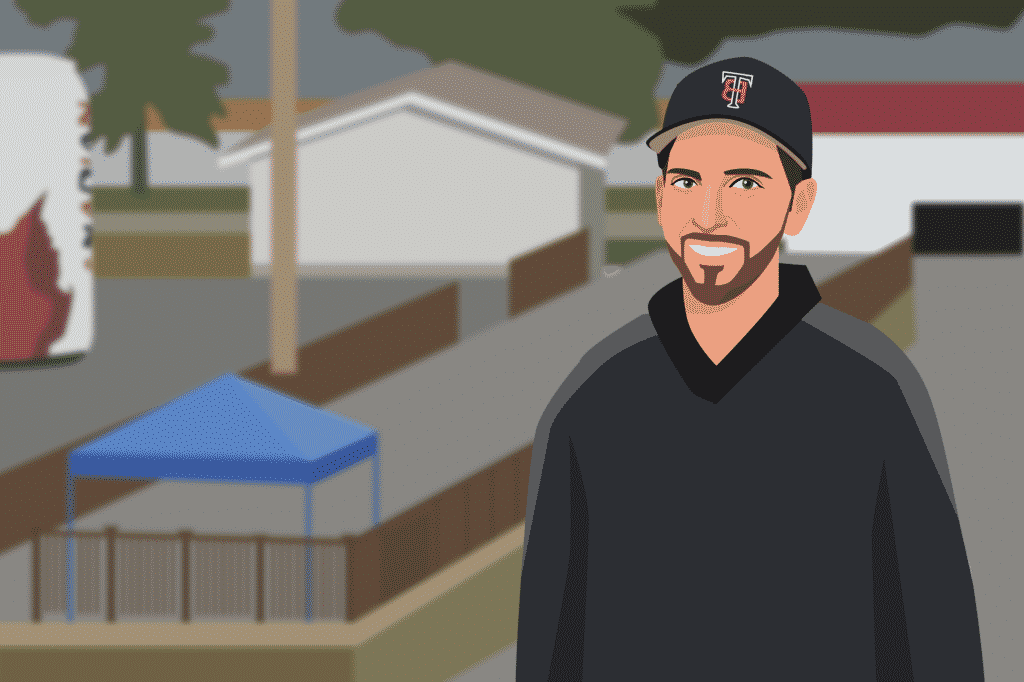 She always came by to see me. All I did was give her a freaking baseball!
She ended up giving me various things before I left and finished my internship with the Thunder Bay Border Cats.
She gave me a bag full of $2 toonies (Canadian coins).
3 pieces of paper with her phone number on it.
A little wallet, like I said, with more toonies.
She also gave me this weird as hell statue of cats!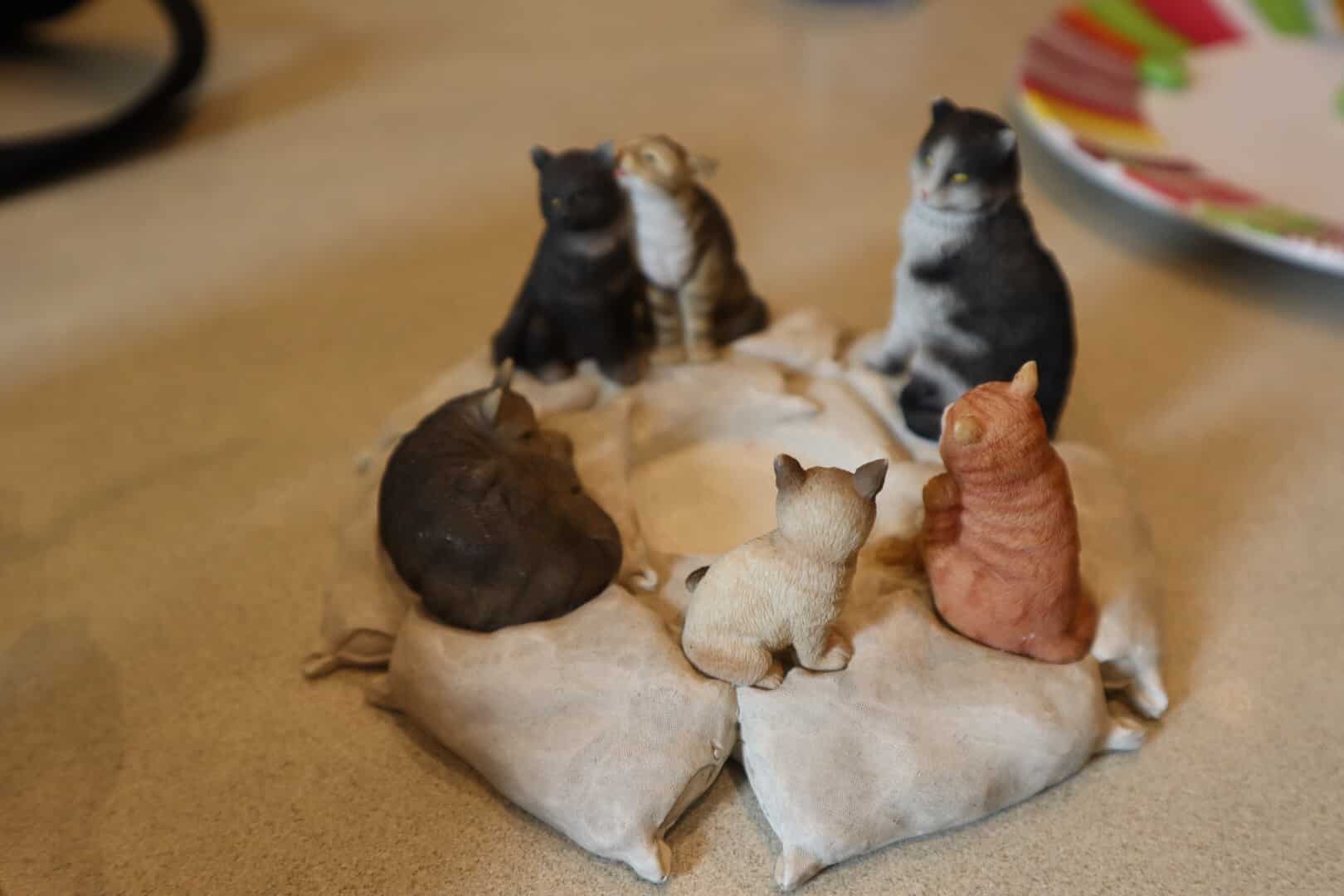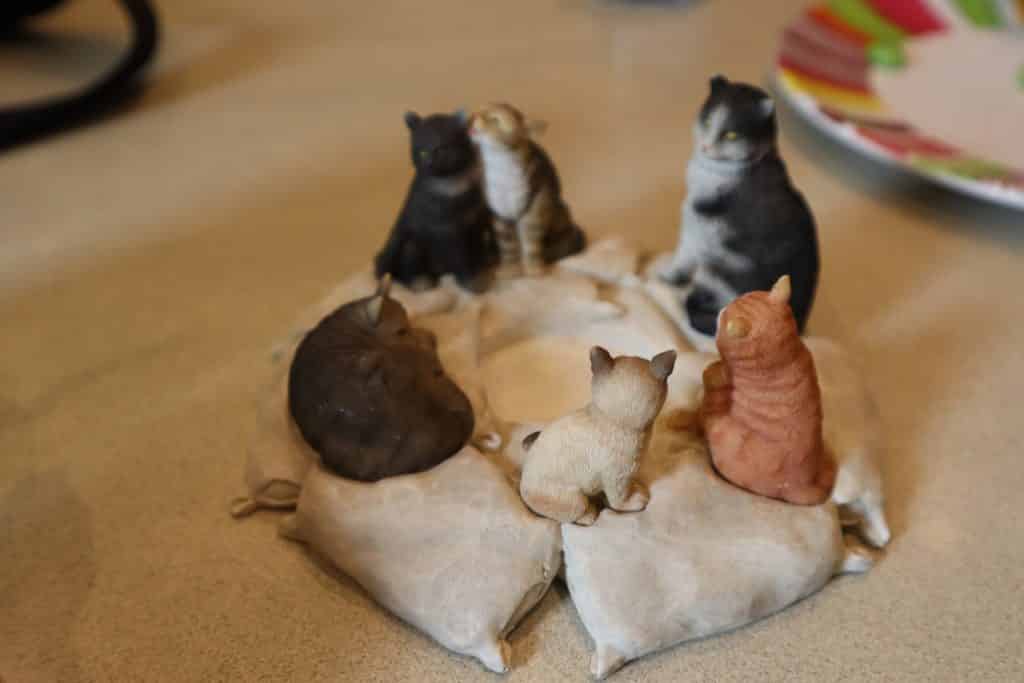 Look, I'm not one to jump to any conclusions, but I'm pretty sure this could have been the crazy cat lady from The Simpsons.
There was another story where I felt stalked during my time there by someone else, but let's not go there… That's a story for another time!
8

Ticket Sales

On occasion, I would need to jump into will call.

Will call is a type of delivery method where you pick up your tickets at the specific venue's box office on the day of the event.

Generally, customers would need to show some form of ID along with the credit card used to purchase the tickets. Let me tell you, not everyone is was as cooperative as this sounds.

The number of people who forgot their ID or didn't bring the same credit card with them was large and super frustrating. I'm not one to argue that I often misplace my belongings, but when you're picking up paid tickets C'mon!

I guess it's these type of situations where I can really say when life throws you a curveball, hit it out of the park.
9

Media Relations

My experience with the Thunder Bay Border Cats was significantly enhanced by one person in particular; the team's general manager, Bryan Graham.

He would often have me do post-game writeups and press releases. This wasn't because he didn't want to do them – he's actually a fantastic and willing writer. Bryan wanted me to learn how to do them! He believed that I could do them and gave me a shot at trying, something I really appreciated because I learned some valuable skills.

Below, you'll see Bryan's notes for how to do a post-game wrap-up, and below his notes, you'll find my very first post-game write up! Disclaimer: this was a rough draft. It's the only one I saved.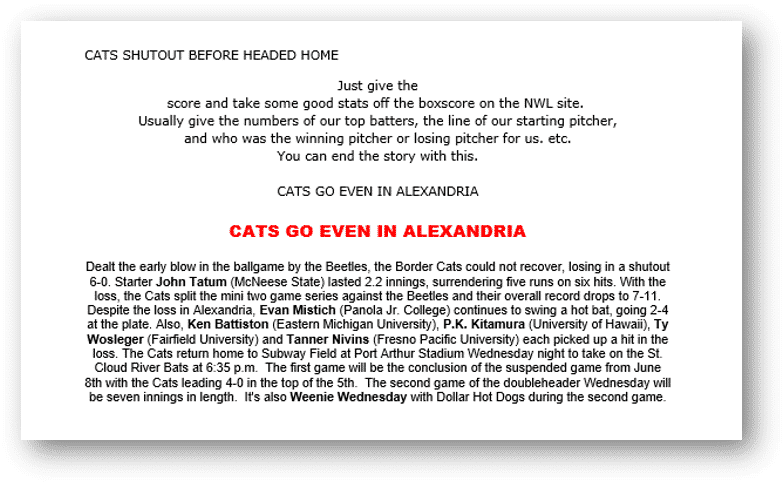 Bryan played a unique and crucial role within the Thunder Bay Border Cats. He was the General Manager, and also the Public Address Announcer.
This led to one of my favourite moments during games; traveling up steep stairs to the press box at Port Arthur Stadium.
Hot dogs, popcorn, chocolate, and soda at hand to serve the home and visiting media.
Another example of media relations was creating press releases. One of those was around Haley Irwin throwing out the first pitch at an upcoming Border Cats game. Here's a draft: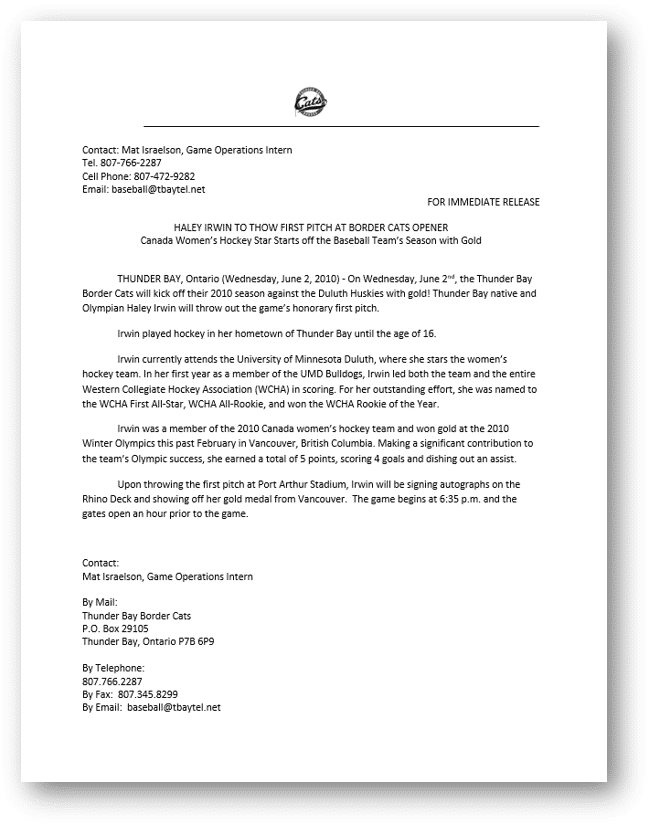 And here's the video of Haley Irwin. I loved writing press releases because I knew I'd be able to see the result of them. Such was the case when Irwin threw out the first pitch!
10

Player Relations

My job also included player relations such as:
Player and Coaching staff needs as they arised
Player relations regarding border crossings, passports, host families, uniforms, and general conduct.
Participating in host family/player outings
Fan services and client retention
11

Merchandising Manager

I managed several merchandising tasks, responsible for the developing and implementing of a visual strategy for displaying products. The role also included:
Concessions operations – customer service, food handling, sales, signage, merchandising, and inventory
General marketing and sales – COGS, contributing towards souvenir sales and retail wears.
Creating planograms and delegating tasks to sales employees
12

Travel Coordinator

I handled travel coordinator duties, such as coordinate logistics and travels associated with each game. The work included tasks like: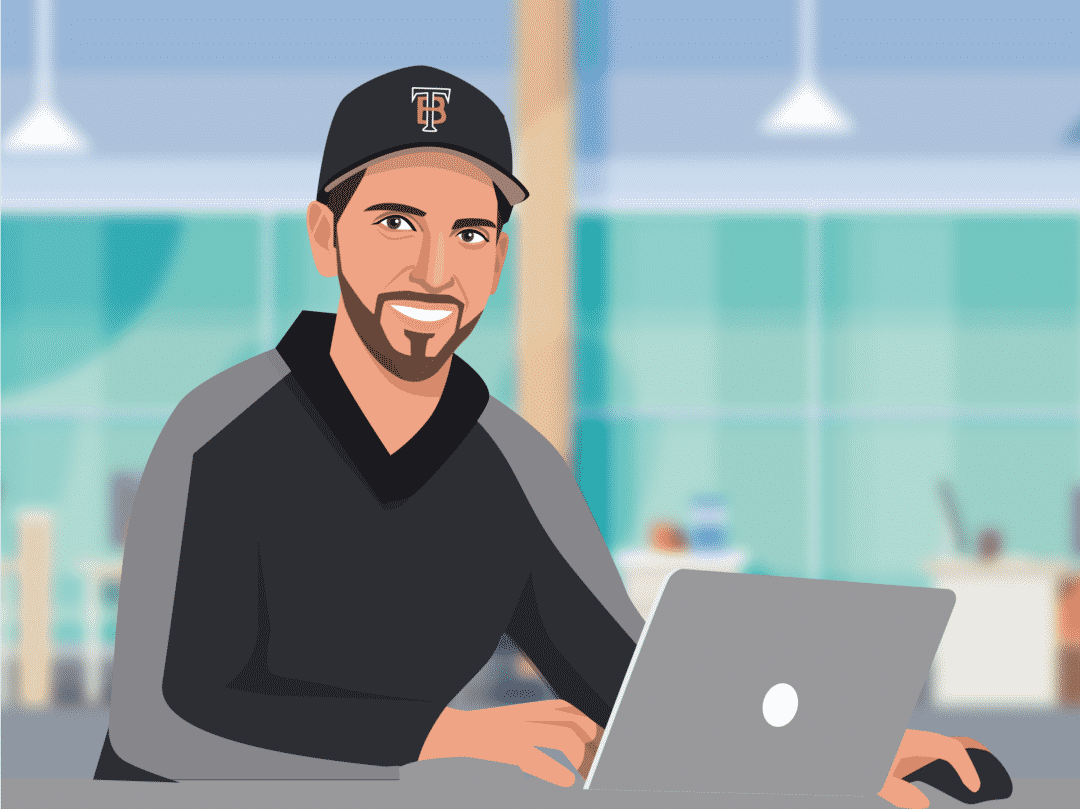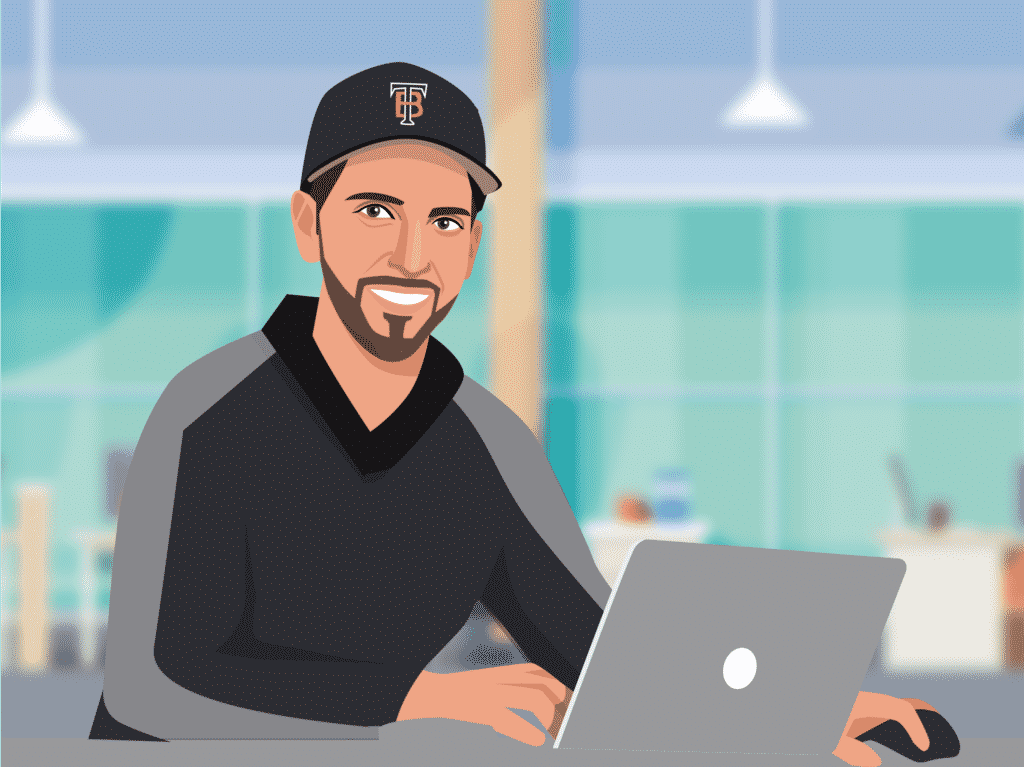 Making the travel arrangements for the team and organization, such as scheduling flights and ground transportation, booking accommodation, and handling any other required trip-related tasks
Processing reimbursements for the employees
Communicating responsibly – providing information to each traveller on where they're going, how they're getting there, what they need to do once they arrive, etc.
13

Facilities

I occasionally managed the Thunder Bay Border Cats' facilities. This wasn't always the best work to do, especially when it involved the bathrooms, but it also included the food stands, safety and alarm systems, plumbing, electricity, grass/field maintenance, and lighting.

This generally involved making sure everything was up-to-date and ensuring things that were broken or damaged got fixed.

While it wasn't the most enjoyable role I did, it was definitely necessary. The facilities are the foundation for everything else to succeed.
14

Event Management

A fun task was event management for the Thunder Bay Border Cats. This including duties such as:
The creation and development of the events
Studying the target audience
Devising the event concepts
Coordinating with any technical aspects before launch, and;
Of course, launching the event!
After the events concluded, I would often have to analyze the outcome, assessing things like what could have been done better, what went wrong so we can avoid it next time, and what went really well.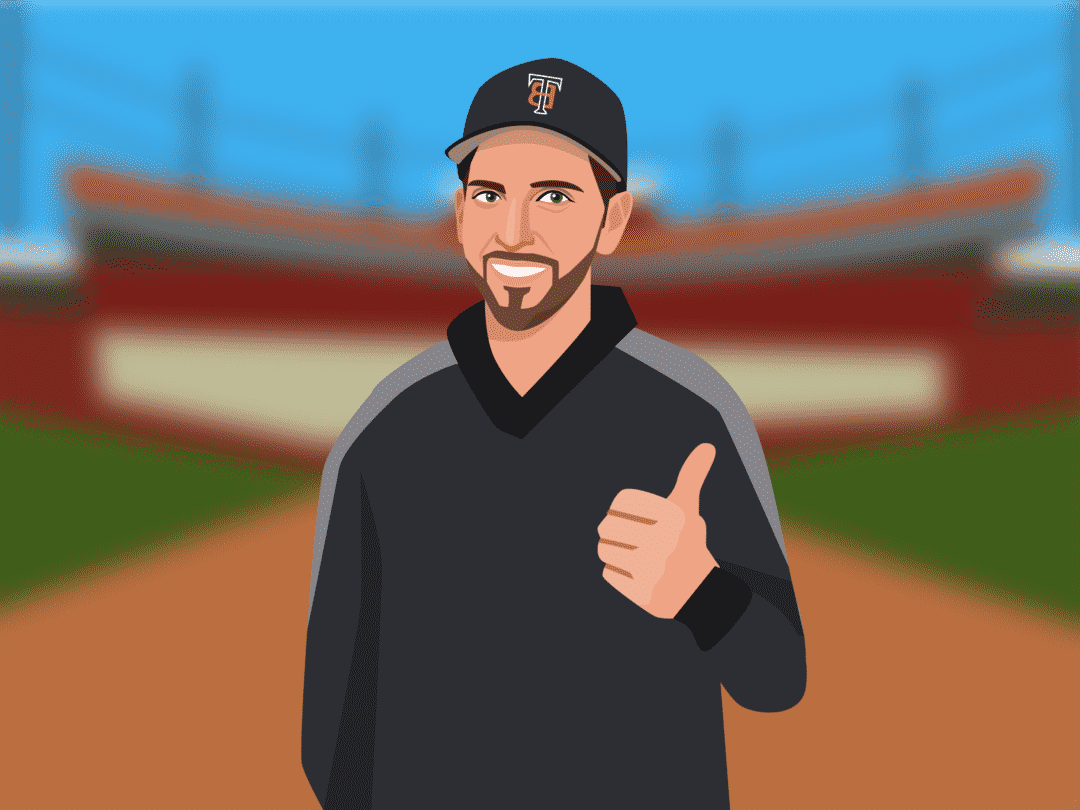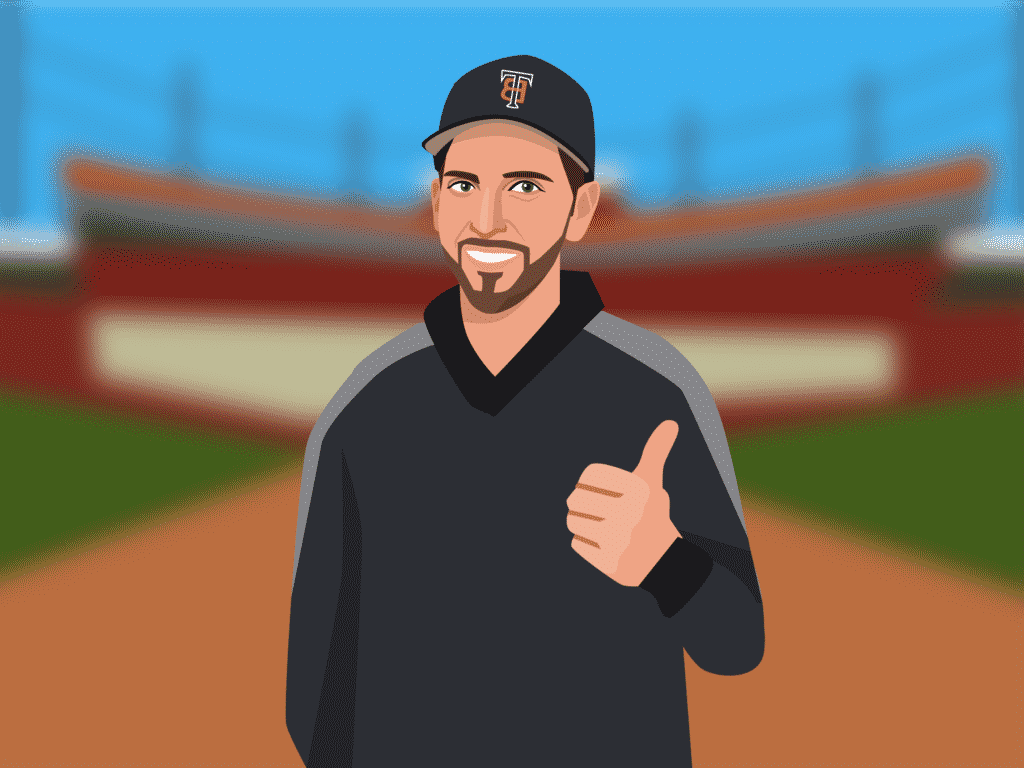 Just an Aside: Where is Bryan Graham now?
It's amazing to see that Bryan Graham is still with the Thunder Bay Border Cats today. A couple years ago, new owners took over. So the people that own Thunder Bay Border Cats now are not the same as when I interned. As a matter of fact, Bryan is now the Vice President of the team and owns a small piece of it. I knew he wouldn't be able to give up the press box! Bryan also does the public address announcing at home games. Good for him! That's all while Bryan also serves as the commissioner of one of Canada's most prominent junior hockey leagues: the aforementioned SIJHL.
Overall Reflection of my Internship with the Thunder Bay Border Cats
So there you have it; those were all my roles as a Thunder Bay Border Cat intern. Much more than you and I both initially thought, right?
For the majority of sport management students, internships are the icing on their career cake. Choosing an internship is an important decision!
Originally, I thought I would be organizing field promotions with the Thunder Bay Border Cats.
I thought I would be grabbing the microphone and going on the field, getting the whole crowd pumped up for an exciting game.
Upon my reflection, I am grateful that wasn't my job. I like to compare my experience to a sports management all-you-can-try buffet, and I tried a little bit from each tray.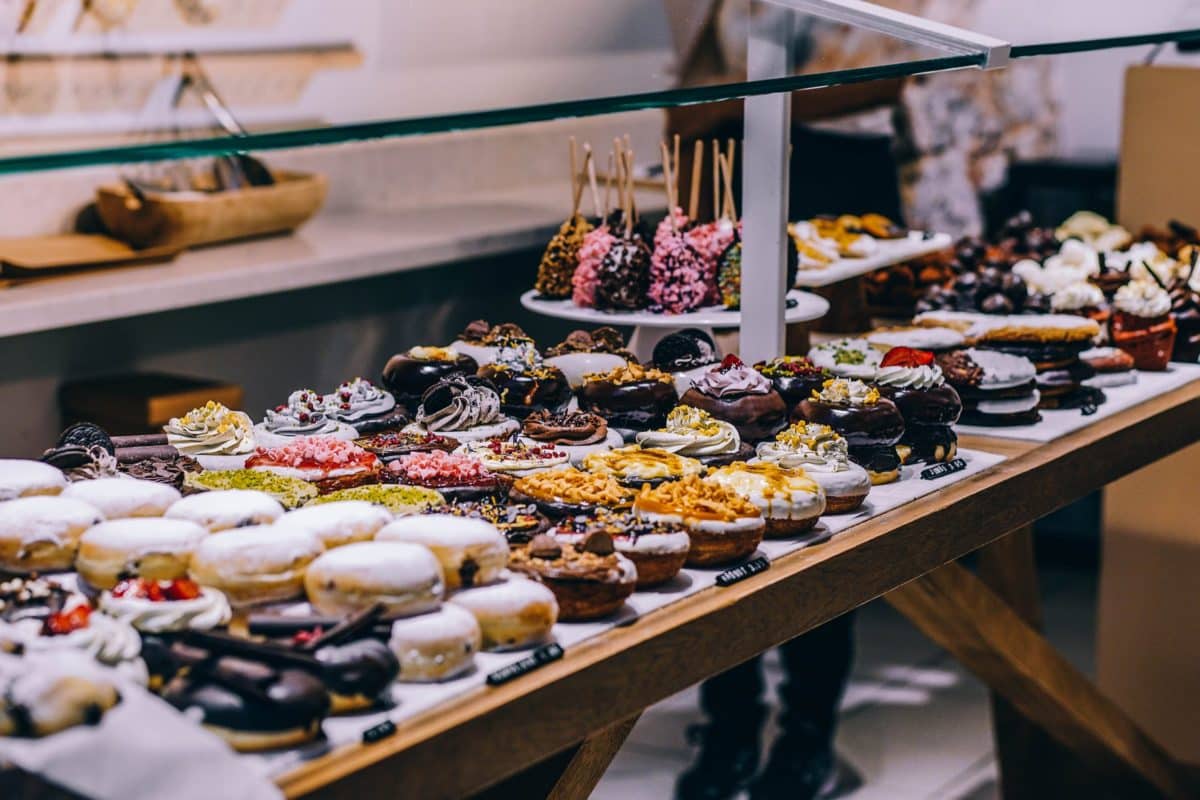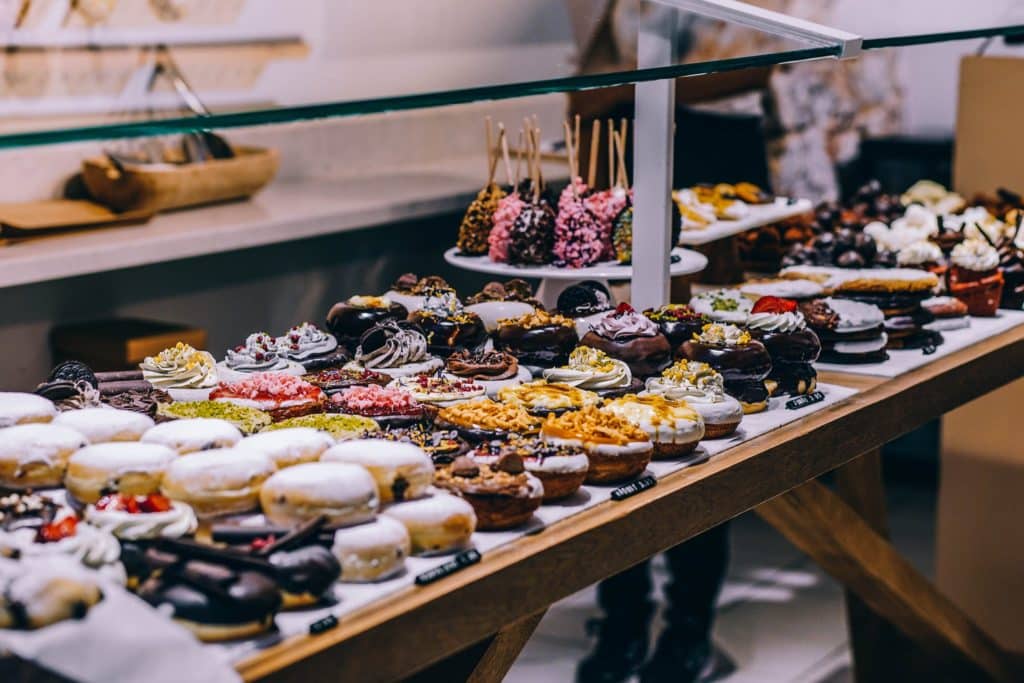 A bit of the Player Relations assortment and a taste of Concessions Management… There wasn't one role I didn't enjoy, and just like any buffet, some roles "tasted" better than others; but I absolutely relished trying everything! I think it has helped shape who I am today.
By the end of my internship, I saw myself working in each of those roles long-term, but I could never imagine not having my hands in as many of those different roles and areas.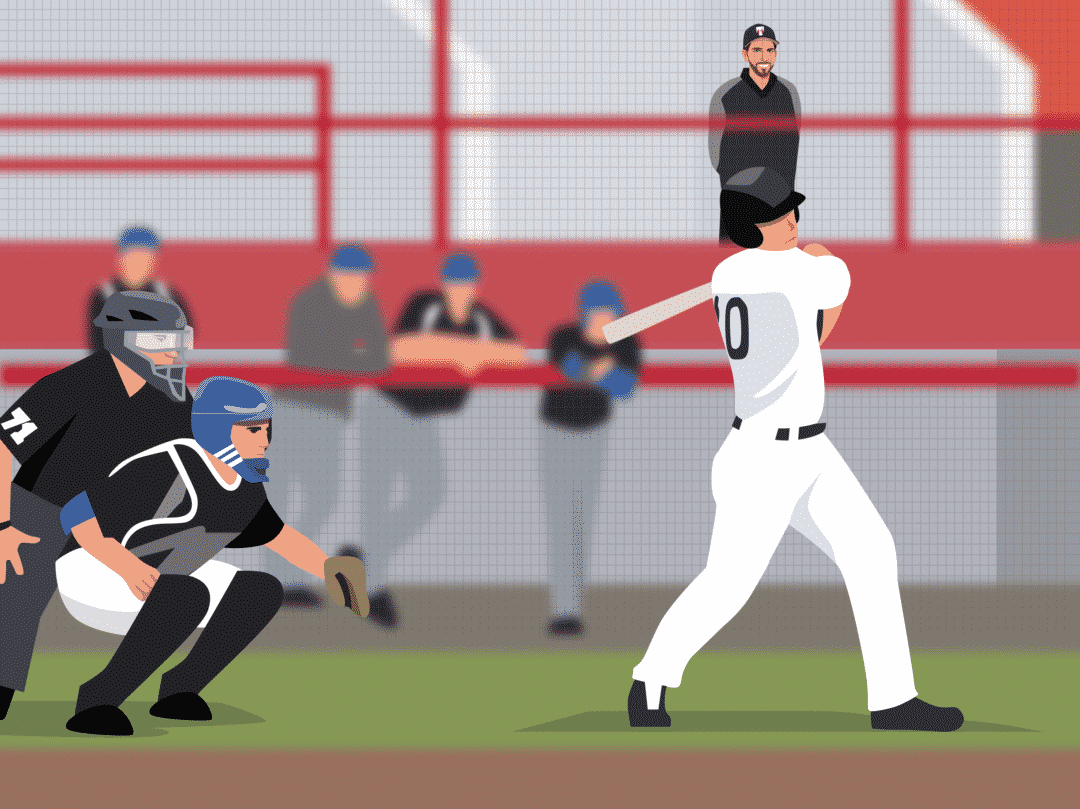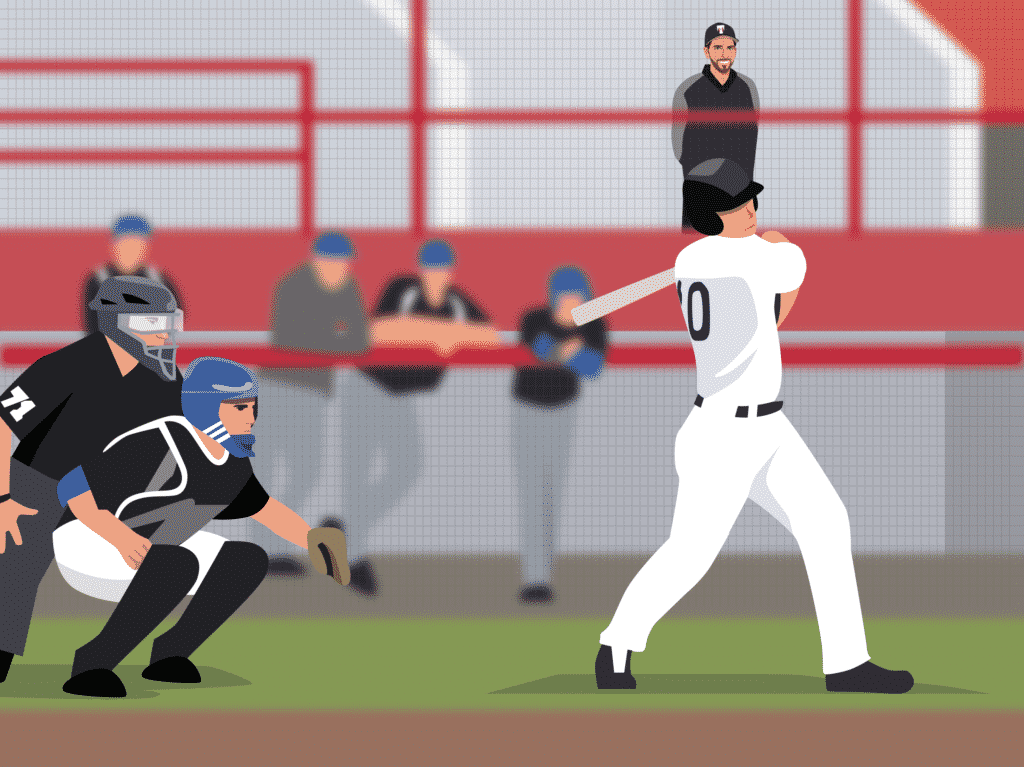 Now, today, I am living my dream educating sport management students in all of those areas, so relating back to my time with the Thunder Bay Border Cats is easy. Without them and the experiences they gave me, I probably would be nowhere near where I am today.
Soaking in as much information and trying as many areas of the sports industry, I can guarantee you will go a long way in achieving your goals and dreams.
It may seem arduous and trivial in the moment to serve players hot dogs. However, you'll quickly learn that it's definitely not all there is to it. I had a grueling experience involving strange stalkers, frustrating fans, and struggling with keeping up; but the outcome was I go so much out of it, and I got to see and do everything.
Ultimately, my internship didn't convert into a job with that organization. I knew it wouldn't be from the beginning, and I never saw myself living in Thunder Bay beyond my internship.
Regardless, my internship gave me a necessary taste for nearly every area the sports industry has to offer, and I am forever grateful for that.