If you like sports, you may have heard of the job of athletic director. That sounds like a fun job. But what is an athletic director? What does an athletic director do?
Well, there is a lot that goes into an athletic director's job. It's one of many careers in sport. Athletic directors have to wear many hats and deal with a wide range of opportunities and problems. Because of this, athletic directors can come from many different backgrounds and experiences. Here I will explain more about the duties and responsibilities, how you go about becoming one, the pros and cons of the job and what characteristics make a good athletic director.
What is an Athletic Director?
An athletic director is, simply, the head of the Athletic Department high school, college or university. They are the person that is in charge of everything that happens in sports at their institution. Usually, they report to the head of the high school, college, or university. That can be the president, dean, principal, or chancellor of the school.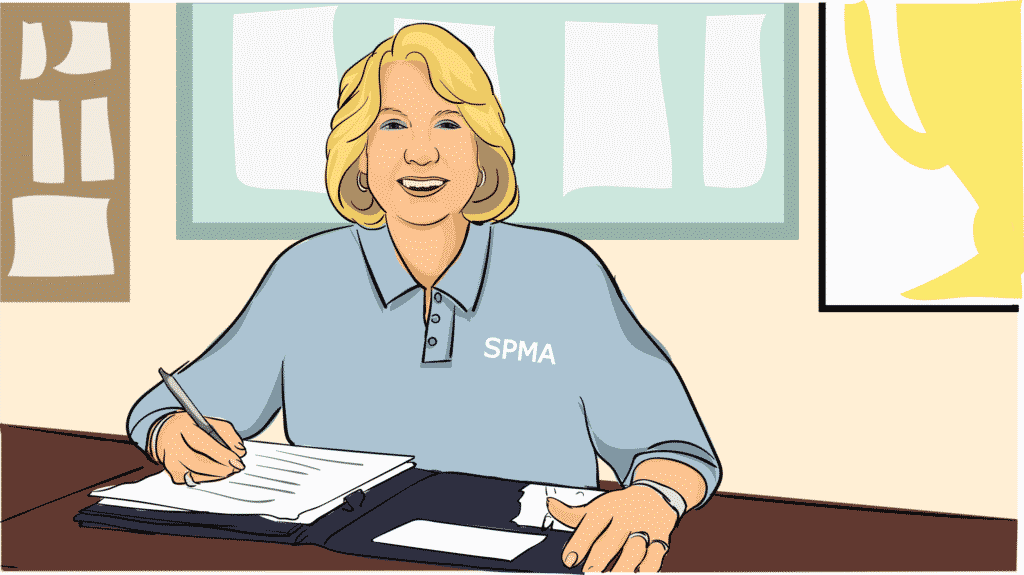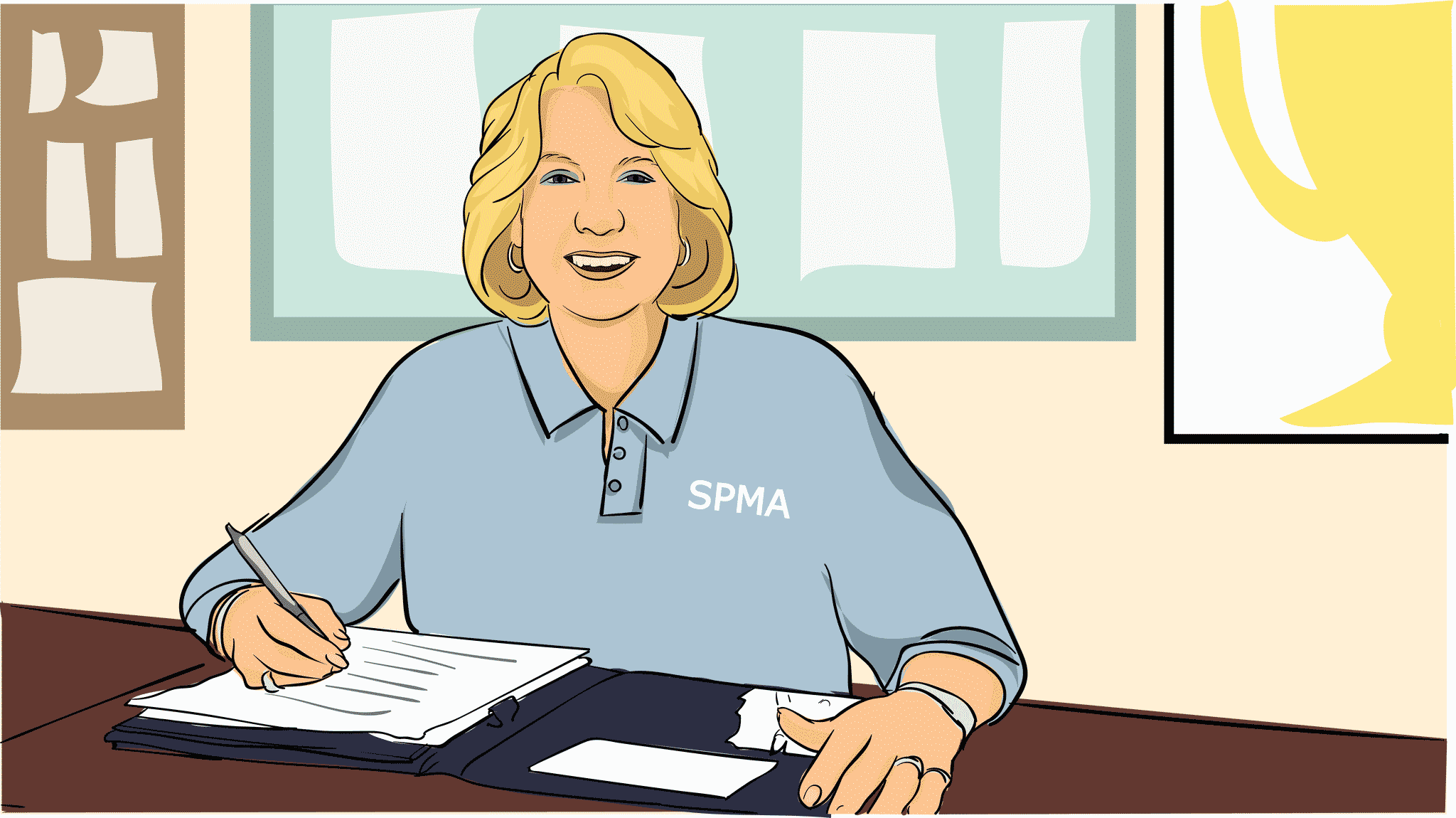 Other Names for an Athletic Director
The people who run the athletics department at a school are generally referred to as the AD, short for Athletic Director. However, the official job title of this position varies.
For instance, Fanshawe College calls the person that does this job the Manager of Athletics. Whereas Bowling Green State University calls this person their Director of Athletics. Furthermore, the University of Alberta has multiple Associate Athletic Directors. Lastly, Sonoma State University calls this position the Senior Director of Intercollegiate Athletics.
The reason for this is unknown. Needless to say, the answers probably lay somewhere in that old human resource textbook or notes of yours!
Regardless of the name used to denote the position, the job descriptions are nearly the same. Some of what an athletic director does includes the following.
1

Managing Athletic Department Staff

Everyone in the athletic department reports to the athletic director though. As the head of the department, they are responsible for every aspect of athletics including the business side. This includes planning, organizing, staffing, directing, coordinating, reporting and budgeting.

Depending on how large and how well funded the school and the department is, the director may do much of this him or herself. Or they have a large staff that handles many of the details. Wouldn't that be nice?
2

Hiring Coaches

On the sport side, there is a lot for the athletic director to manage. They are responsible for staffing the main positions in the department including the hiring of head coaches.

Those coaches are usually in charge of hiring their own assistants but the director will set the budget and sometimes have the final say on those positions as well. On the flip side, they are also responsible for firing those coaches from time to time when things are not going well or the coach has done something wrong.
3

Dealing with the League

They also work with their school's athletic conference or league if they have one to set team schedules. Often, the conference takes the

lead on scheduling conference matchup's with input from the athletic directors and the directors themselves are more responsible for setting up out of conference matches.
4

Coordinate Travel

They also have to coordinate the travel for all the teams. Again, depending on the size of the school and the department much of the

travel details may be handled by an assistant or even a whole department of assistants.
5

Managing Budgets

The business side is becoming a more and more important piece of being an athletic director nowadays. While there will always be a lot of

time dedicated to dealing with individual sports, a huge part of the job is to focus on managing budgets and producing revenue. Especially at larger schools, the role of an athletic director is very similar to the role of a CEO at a major corporation. They oversee all the different "departments" and must make decisions on things like ticket sales, TV contracts, facility costs, and human resources. How directors divide up their budget is a very important piece of their job.

So, as an athletic director, you need to decide how to fund each sport from the budget the school gives you or how to divide the profits from big money sports (mainly in the United States) like football or basketball to fund the sports that do not produce profits.

Let's take a small private high school for example. Their athletics department runs with an athletic director managing it. From charging students to be part of teams to fundraising events to allocations from the school's ownership, the athletic director is given $25,000 to work with from the get-go.

What does the AD do with this money? That's where a strong business acumen comes in!

Therefore, knowing how to manage profit is key to the job.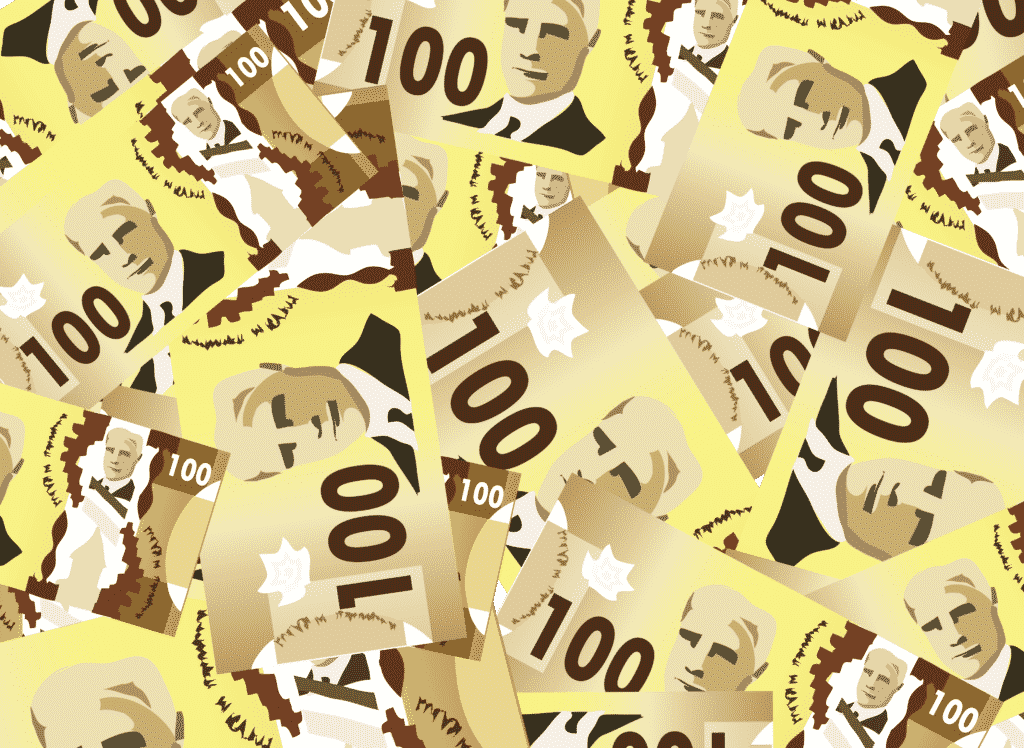 How to Become an Athletic Director
There are a number of paths to becoming an athletic director but there are a few factors that can increase your chance of landing the job.
The first thing that helps, but is not mandatory is being an athlete. This was more of a requirement years ago but many schools still look to their own athletic alumni to staff their department. The advantage of this is that the people they bring in know the department and have a passion for the school and their sports.
That's how I landed my job as an athletic director! I was the captain of my high school basketball team and was very dedicated to improving the entire department.
The downside to this is that being a good athlete in no way guarantees a person will be able to run an athletic department. Nor does being involved in many aspects of the school's athletics promise that either. Many athletic director job descriptions cover the following areas.
Education
Generally to be a college or university athletic director, you'll need to have at least a Bachelor's degree. Namely, a degree in a sport-related program is appealing. So for instance, a Bachelor's degree in Athletics Administration, Sport Management/Administration, and/or Leadership. Needless to say, some current athletic directors like Ken Babcock of Durham College simply have a diploma in Sport Management. So there isn't quite a one size fits all requirement. However, it's important to note that requirements were a lot different when Babcock was hired over 30 years ago!
But as many public colleges and universities have funding tied to hiring positions, a Bachelor's degree seems to be an absolute minimal requirement to be an athletic director at any school.
Experience
Minimum of three years of experience in collegiate athletics administration required. Usually the number is between 5 and 10 for serious consideration.
Skills
Public speaking and able to present well;
Respect for others;
Strong verbal and writing skills;
Have great organizational skills;
Show leadership skills; and
Solve conflicts
Certifications
Coaching certifications may be considered an asset;
Valid First Aid certification from the American Red Cross or Canadian Red Cross, including CPR training; and
Travel extensively (both local and extended).
Despite common asks in athletic director's job descriptions, many ADs are hired for other reasons. As a matter of fact, when schools use other methods as well for finding possible directors, they may lean towards people with an athletic background. I was by no means a phenomenal athlete, but I was heavily involved in numerous sports within the athletic department. I wasn't great at playing any of them, but I sure was dedicated to the athletic department.
Another way to become an athletic director is to work your way up through the athletic department. While there are some directors who do the majority of the work themselves, most departments have at least some staff and many have large staffs that help run their sports programs.
For example, Pepperdine University has several jobs that work under the AD within the athletics department.
On just the admin side, the following roles exist under Director of Athletics Steve Potts.
Faculty Athletics & Institutional Representative;
Senior Associate Director of Athletics/Senior Woman Administrator;
Associate Director of Athletics – Business Operations & Facilities;
Associate Director of Athletics – Academics & Compliance;
Assistant Director of Athletics – Sports Medicine;
Assistant Director of Athletics – Sports Performance; and
Athletic Chaplain
Aside from AD Potts' core admin team, there are several other units that support it in which they call the following:
Advancements;
Business operations;
Academic support;
Compliance;
Facilities;
Marketing and communications;
Sponsorships;
Sports medicine; and
Sports performance
There are entry-level positions like assistant athletic directors at smaller schools and at larger schools, the way in the door may be something like a part-time assistant who helps with statistics collection or booking team travel.
No matter where you start, working your way up the athletic department ladder and learning everything you can is a tried and true method of one day becoming an athletic director.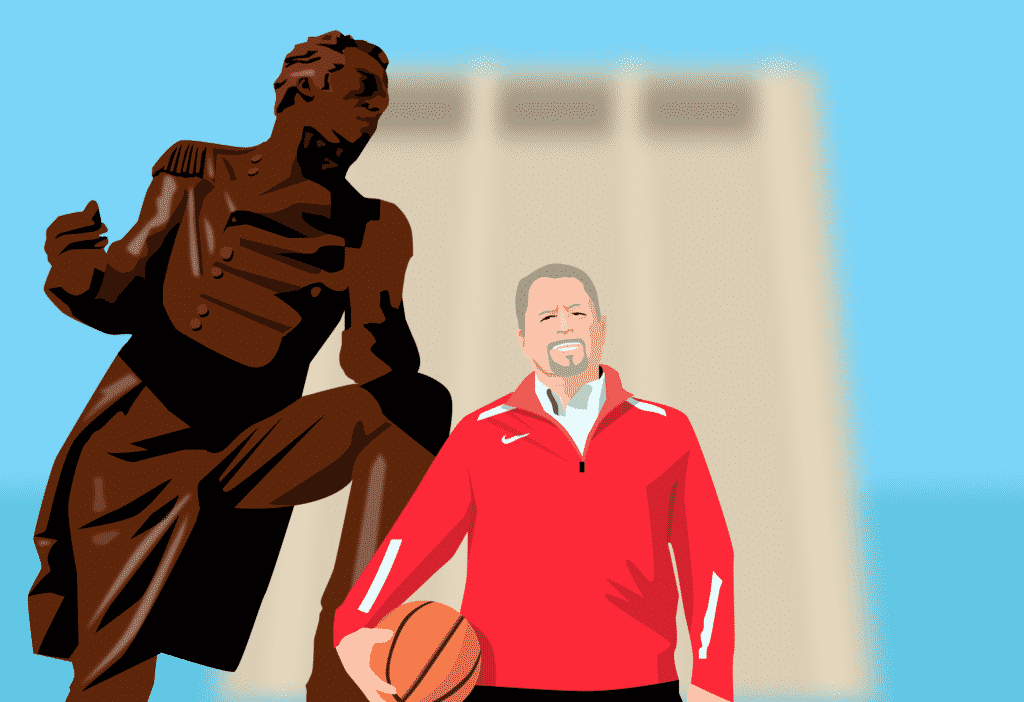 A more recent way we have seen people get an athletic director position is by having success in business. As directors spend an increasing amount of time on the financial and management side of their jobs, schools are looking outside of the college and university world for candidates. Today you will find athletic directors with all kinds of diverse backgrounds and experiences. Some of today's biggest and most important athletic directors have run a wide range of other businesses from TV networks to pizza chains to financial firms. If you can demonstrate success in another business, schools are more likely to turn their athletic department over to you.
Pros and Cons of Being an Athletic Director
Like any job, there are some great parts about being an athletic director and some parts that are not so great. Here are some of the pros and cons of the position.
Pros:
Get to be around and work with sports as your job.
Helping student-athletes thrive both athletically and academically.
Athletic directors are usually very well paid (minus part-time high school ones)
You get to fulfill your competitive spirit long after your playing days are done.
It also comes with a nice salary and paychecks.
Cons:
It is a very high-pressure job at many institutions.
As the head of the department, you will have to occasionally deal with the difficult decisions of firing coaches and disciplining student-athletes.
It is increasingly less about sports and more about business and finances.
You most likely will not be able to make every sport happy.
Characteristics of a Good Athletic Director
Of course, every person and every position are different so there are many things that make a good athletic director. However, there are some common traits that many directors share that make them good at their job.
1. Knowledge of Many Sports
For example, most athletic directors are extremely passionate and knowledgeable about sports. And not just the big, popular sports, but many sports. As much as an athletic director has to focus on very well-known sports like hockey, basketball, and soccer they also have to have knowledge and passion for sports like wrestling, field hockey, swimming, golf, even bowling at some schools!
Directors who can deal with multiple sports with the same interest and enthusiasm are usually more successful.
2. Strong Management Skills
Being a good manager is also a characteristic of good athletic directors. There are so many different parts of the job that people who can manage themselves and others will have much more success. Being able to divide how you spend your own time in this job is very important as so is being able to tell other people how to manage their jobs. You do not want to micromanage though. A good manager in this position will clearly define what they expect from the people working for them and give them the freedom and support to do the job to the best of their abilities.
3. Able to Frame Messages
The AD is responsible for clearly communicating the program's vision to everyone involved with it. This demands great communication skills in both spoken and written form. Plus, the director needs to adapt to all the different audiences he or she will address. Getting the message across to coaches is different from doing the same with students, parents, peers at the organization
4. Decision Making Prowess
Finally, one more shared trait of the best athletic director is being a strong decision maker. When you look at this job, you will see that most of the job is about making decisions. Deciding who to hire, how to manage the money, how to best serve the student-athletes and how to try and win as much as possible are all major pieces of the position. They can make good decisions for the long term and quick decisions when necessary have a much easier time doing the job than people who find it hard to make final decisions.
Conclusion
Hopefully, this has answered some of your questions about what an athletic director is and what they do. It is a very important position in any college or university and the most important positions within the athletic department. If you want to be an athletic director someday remember, there will be many challenges in managing such an important role but it will also be very rewarding. If you are someone who loves sports and wants to find a way to be involved in them as a career, being an athletic director could be the job for you!