In the coming days, you're likely to wonder who is Steph Curry's father? That's because Steph Curry's father Dell has a deep history with the Toronto Raptors. The 2018-19 NBA Finals will be contested between the Golden State Warriors and the Toronto Raptors. For Golden State and their star, Steph Curry, this will be their fifth straight Finals appearance and 10th appearance in team history. For the Toronto Raptors though, it will be their first appearance ever in the Finals. That might not seem very good but considering the team was created in 1995 and made the Finals in the franchise's 11th playoff appearance it is pretty impressive! Teams like the Memphis Grizzlies, New Orleans Pelicans, Charlotte Hornets, Denver Nuggets and Minnesota Timberwolves have never made the NBA Finals.
The first time the Toronto Raptors ever made the playoffs was in the 1999-2000 season. In the first round of the playoffs, the Raptors lost 0-3 to the New York Knicks (the first-round series were best of 5 then). The first two games were played at Madison Square Garden, home of the Knicks. Only Game 3 was played at the Raptors home, the Air Canada Centre that year. However, there is an interesting connection between that game and this year's NBA Finals. During that game on April 30, 2000, in the stands to watch the Raptors 87-80 loss was a young Steph Curry.
Why was a future NBA superstar in the crowd that day to watch a first-round playoff game? Because his dad, Dell Curry was on the Toronto Raptors during that game. He was part of a great Raptors team that I watched growing up as well. Those years helped form my lifelong career in sport too.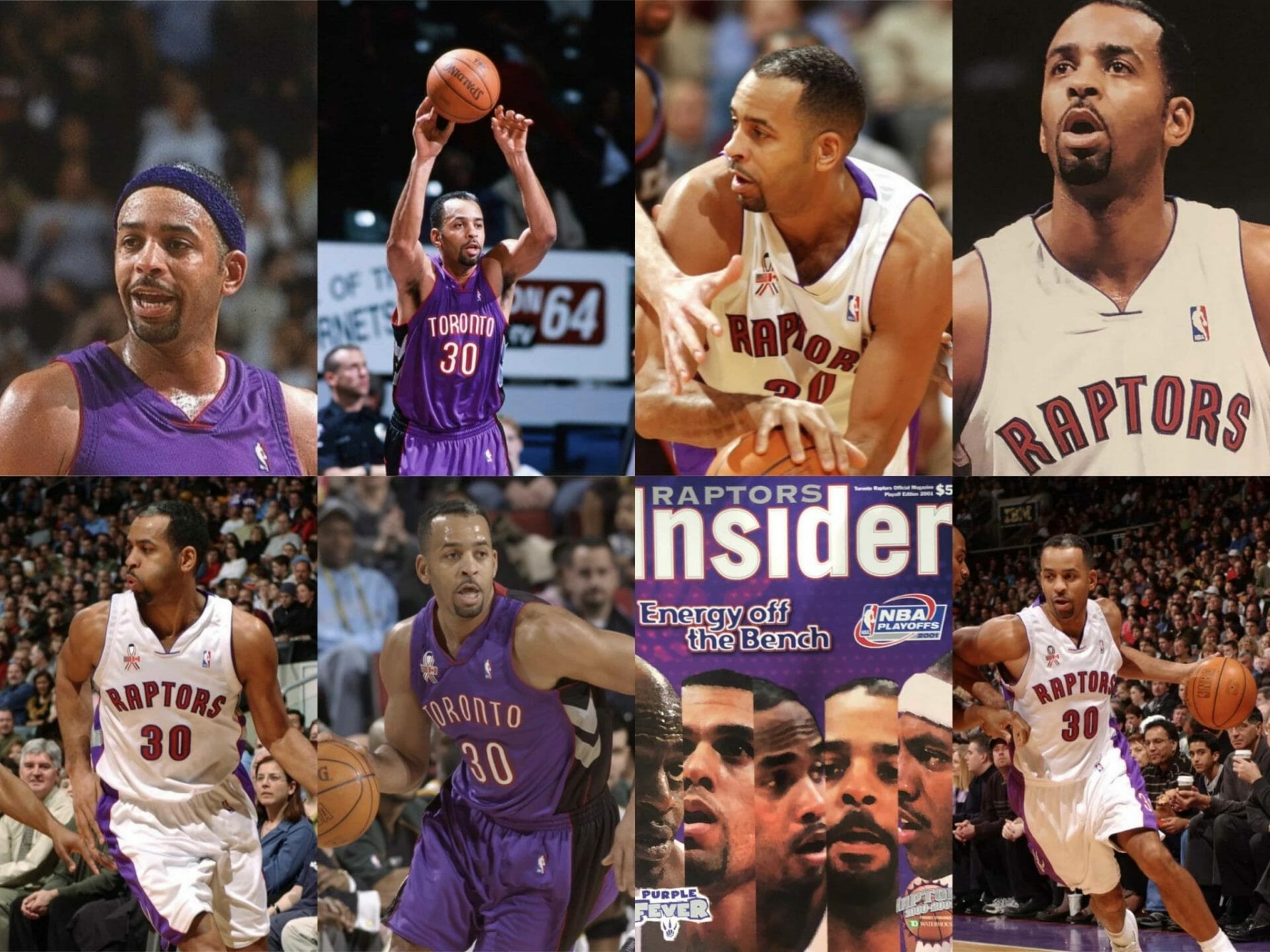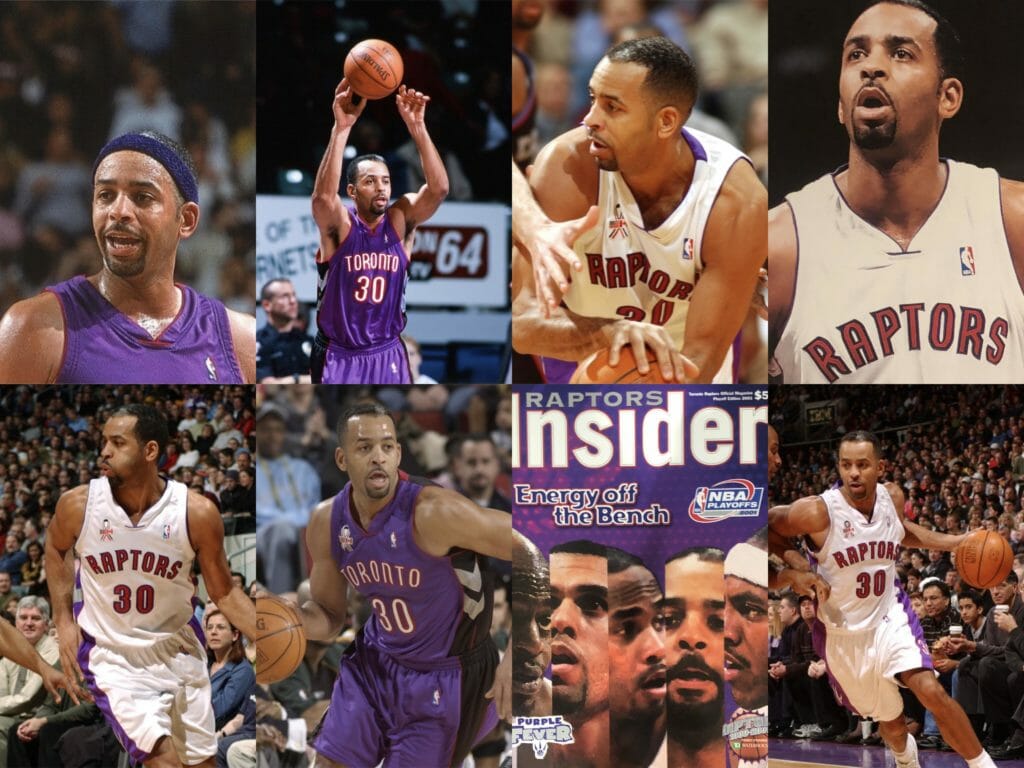 As the Raptors make their first finals appearance, it is nostalgic for me and many other Raptors fans who have been with the team from the beginning. From taking BJ Armstrong with their first pick in the Expansion Draft to the Chris Bosh and Vince Carter days to the Kawhi Leonard trade, the Toronto Raptors have come a long way. Believe it or not, the Golden State Warriors star Steph Curry was in Toronto to see some of it in person watching his father, Dell Curry.
Who is Steph Curry's Father?
Steph Curry's father is former NBA player Dell Curry. Dell Curry is 54 years old and played in the NBA for 16 seasons. Over the course of his career, he played for the Utah Jazz, Cleveland Cavaliers, Charlotte Hornets, Milwaukee Bucks and for the last 3-years of his career, the Toronto Raptors. He had a great career where he was never the superstar that his son would someday become. But he was a fantastic shooter off the bench and a tremendous role player who contributed greatly to a number of very good team.
Dell Curry in High School and College
Dell Curry went to High School in Fort Defiance, Virginia where was a very good basketball and baseball player. He is his high school's all-time leading scorer and after his senior year, he was named to the McDonald's All-American Team and won the Virginia Mr. Basketball award that goes to the best player in the state.
From there he would stay close to home and attend Virginia Tech where he would also play basketball and baseball. He was a standout player for the Hokies and was named his conference's player of the year after his senior season. He had such a great college career that Virginia Tech retired his number (30) in recognition of being one of the best players in school history. He was so good at baseball as well that he was twice selected in the MLB draft, once out of high school by the Texas Rangers and once from college by the Baltimore Orioles. However, basketball was his passion and he decided to pursue a career in the NBA.
Dell Curry's NBA Career
Dell was drafted by the Utah Jazz in the 1986 NBA Draft with the 15th pick. He was selected in that round ahead of Basketball Hall of Famer's Arvydas Sabonis and Dennis Rodman and All-Stars, Mark Price, Kevin Duckworth, and Jeff Hornacek. He played a season for the Jazz before being traded to the Cleveland Cavaliers and then being selected in the 1988 Expansion Draft by the newly formed Charlotte Hornets.
Dell enjoyed 10 years of very successful basketball with the Hornets. He became an offensive weapon off the bench who could score a lot of points very quickly with his accurate three-point shooting and quick release. He was such a valuable substitute he even won the NBA Sixth Man of the Year Award in 1994. He retired as the Hornet's all-time scoring leader and is still one of the franchise's top shooters in multiple statistical categories. He would go on to play 1 season for the Milwaukee Bucks before signing with the Toronto Raptors.
Dell Curry Toronto Raptors Years
From 1999 to 2002, my mom and I went to every single one of Dell's home games in a Raptors uniform. In fact, we sat directly behind his family.

Dell's wife and Steph Curry mom, Sonya along with their three kids. Then Stephen was 12 years old, Seth was 9 and their sister Sydel was 6. Here's a bunch of images of them when Dell Curry was playing for the Toronto Raptors.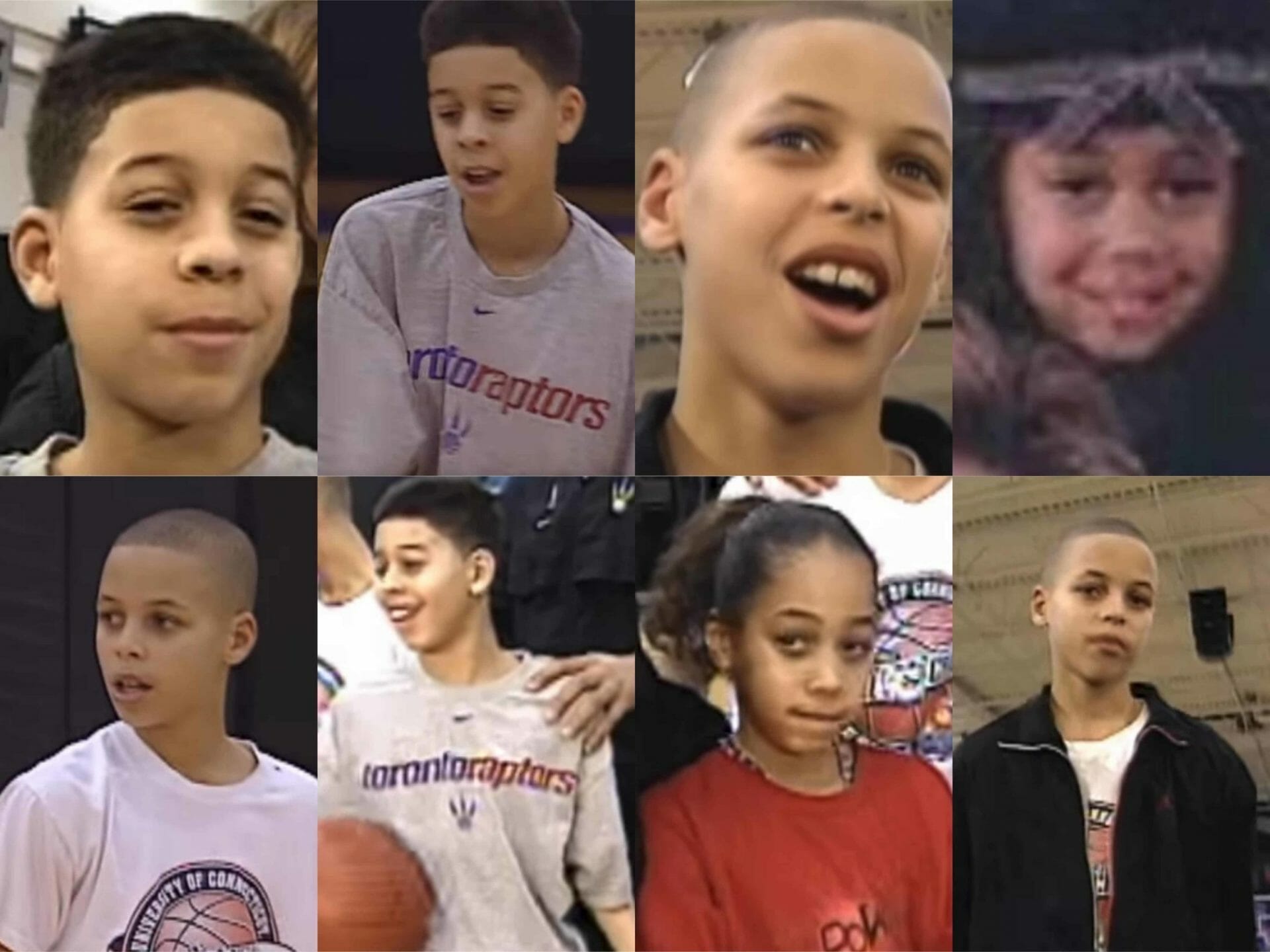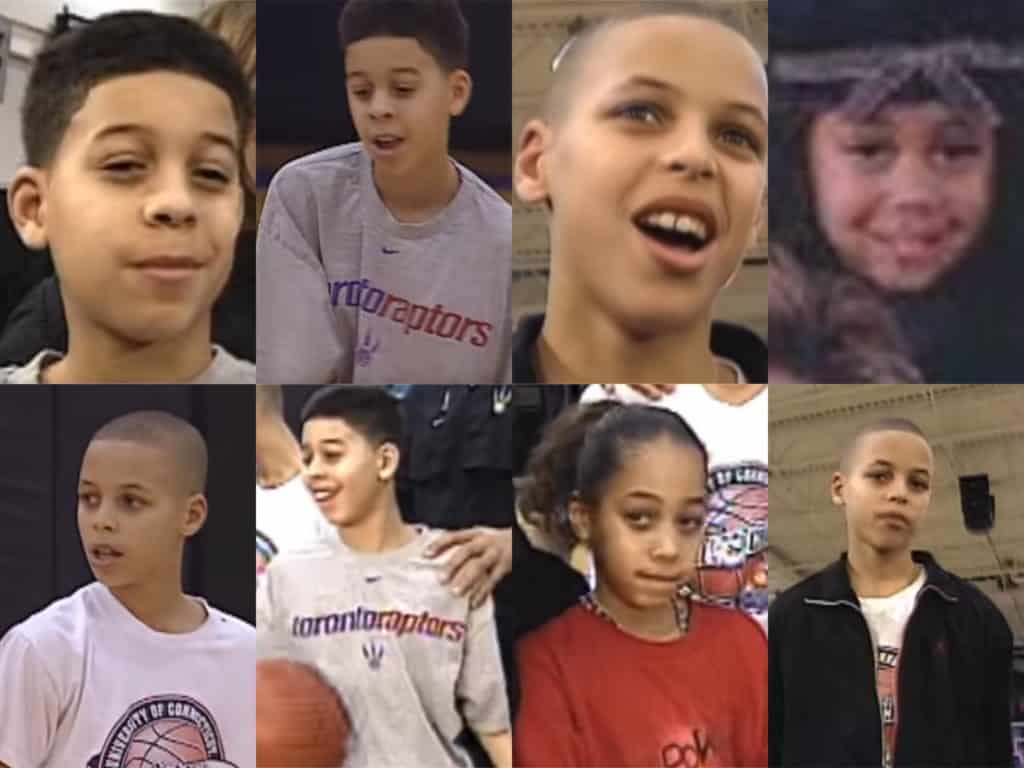 A LOT has changed this then.
Sydel would go on to become a very good volleyball player who played for Elon University.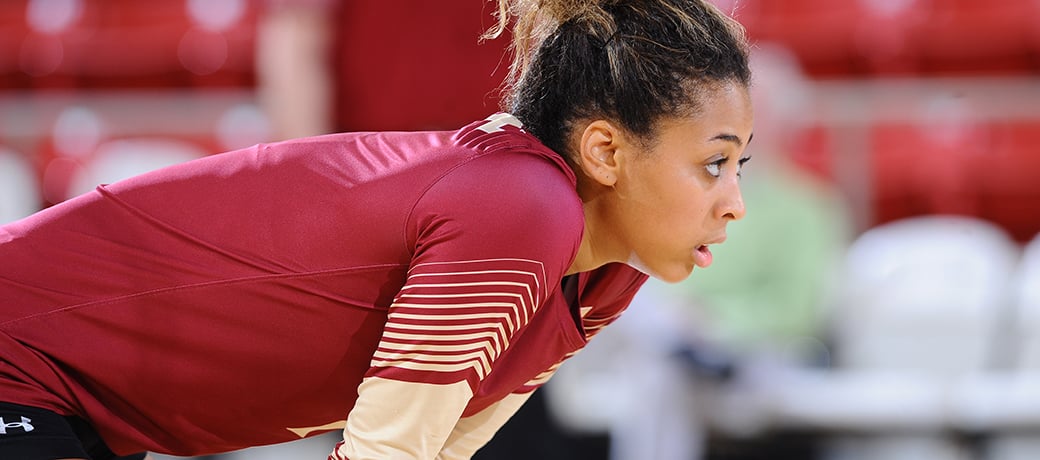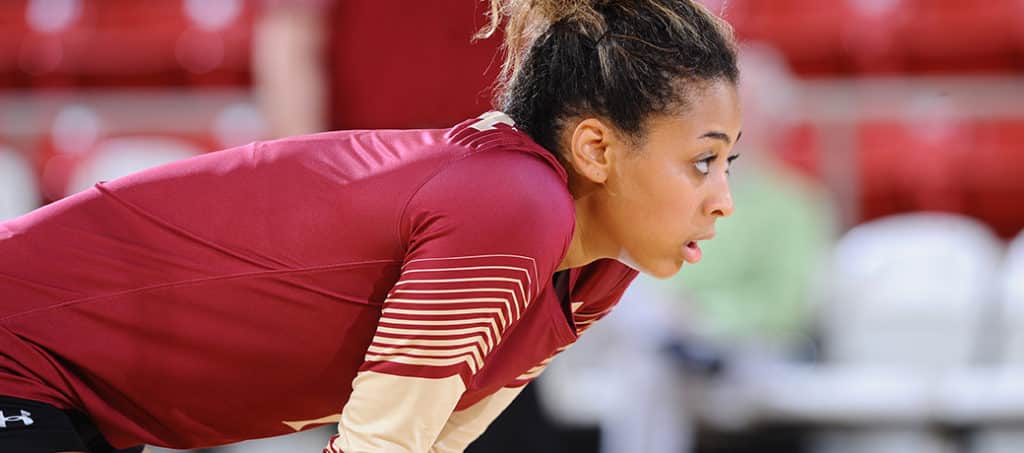 Seth followed in his dad and his brother's footsteps and played basketball for Duke University before making it to the NBA and playing for the Portland Trailblazers. Meanwhile, his journey to become a regular NBA player took a lot of time. He's bounced around the NBA for many years playing for the Grizzlies, Cavs, Suns, Kings, Mavs. He's also been on the Magic and Warriors, but didn't play in any regular season games with them.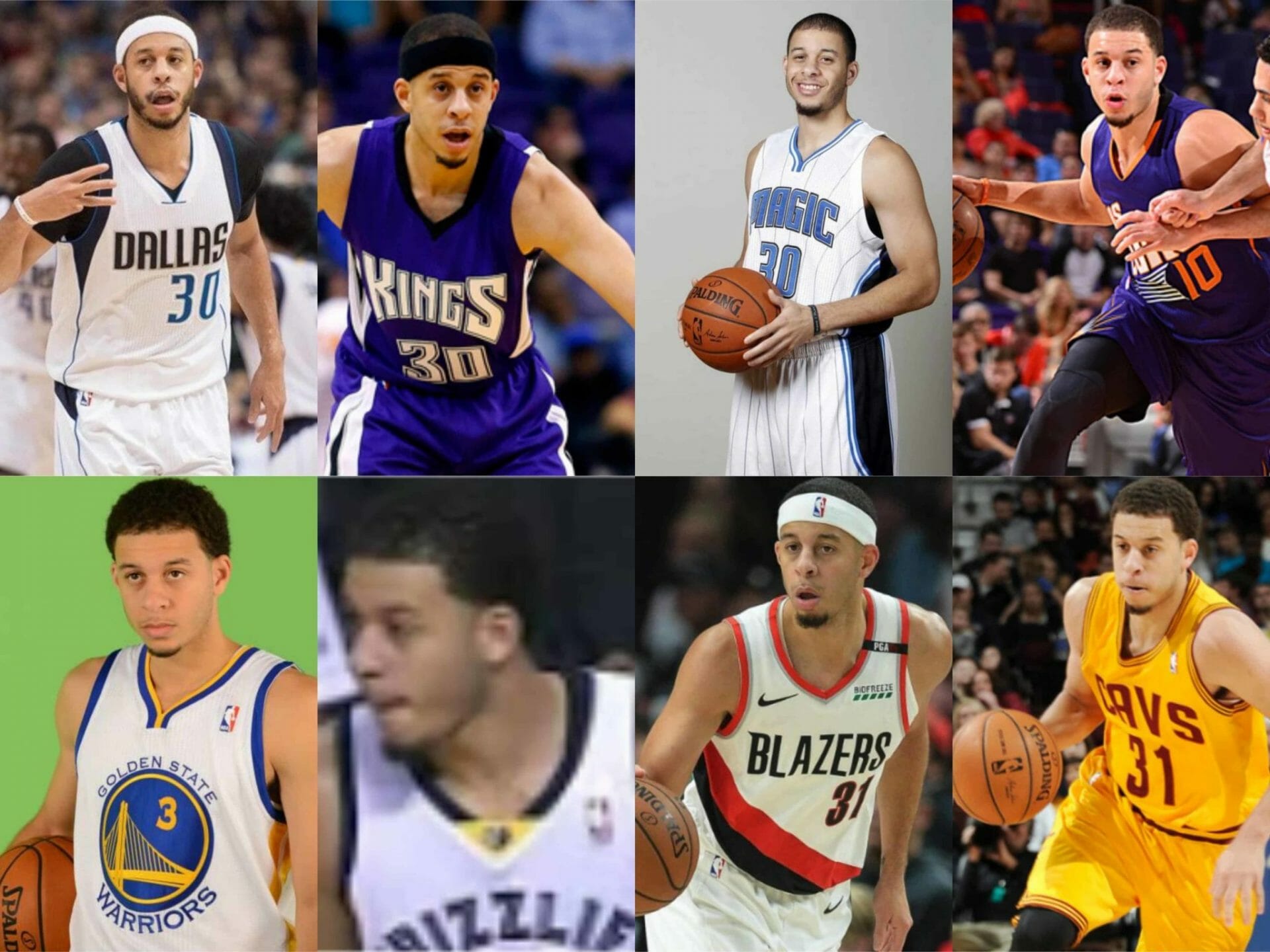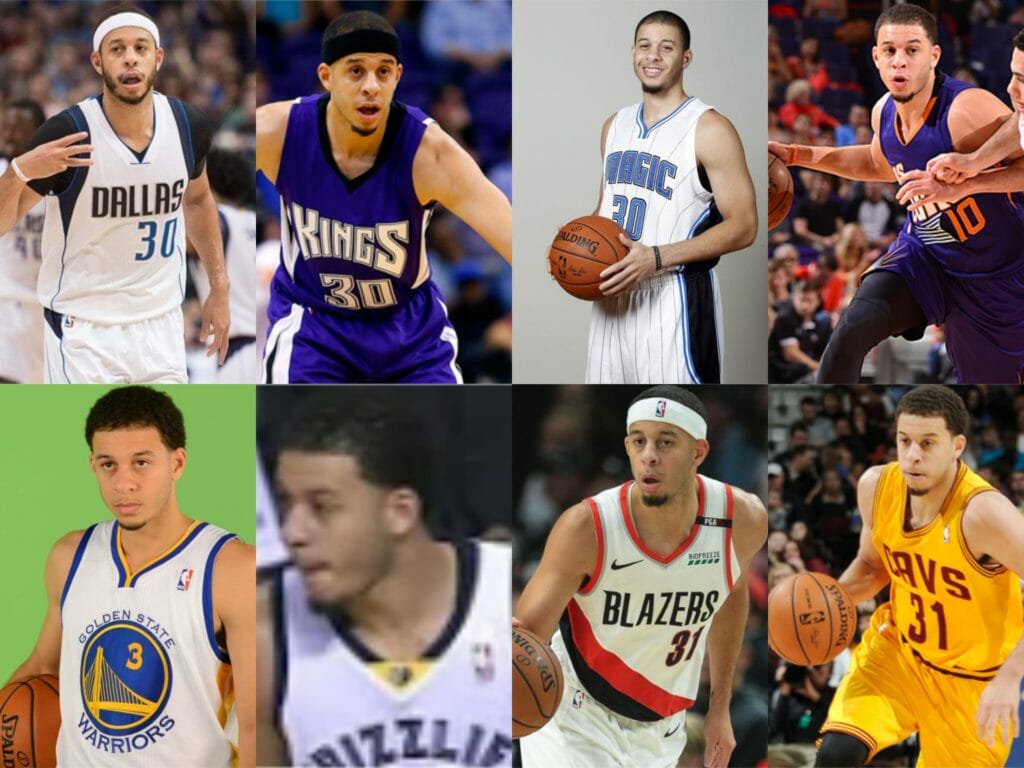 In fact, Seth and Steph met in the Western Conference Finals where Steph's Warriors swept Seth's Blazers 4-0.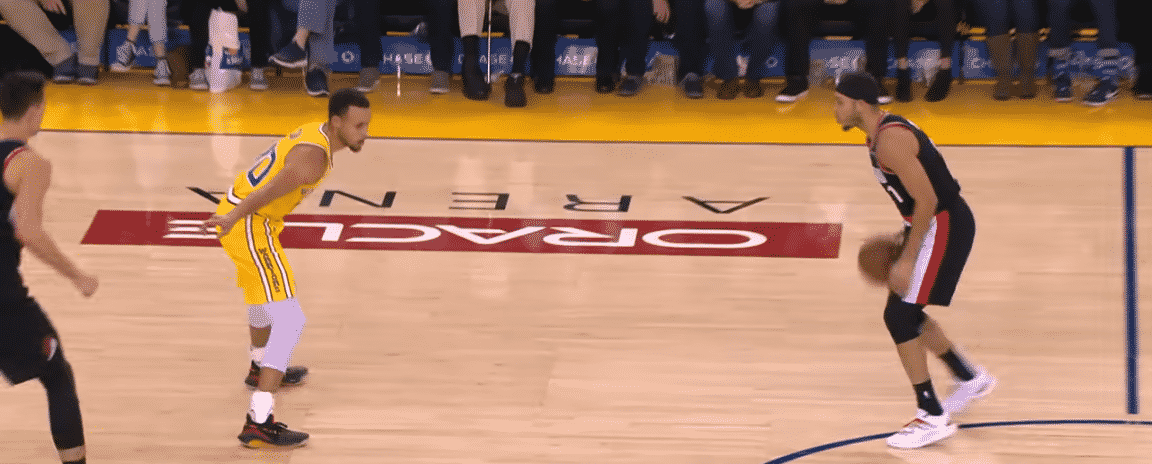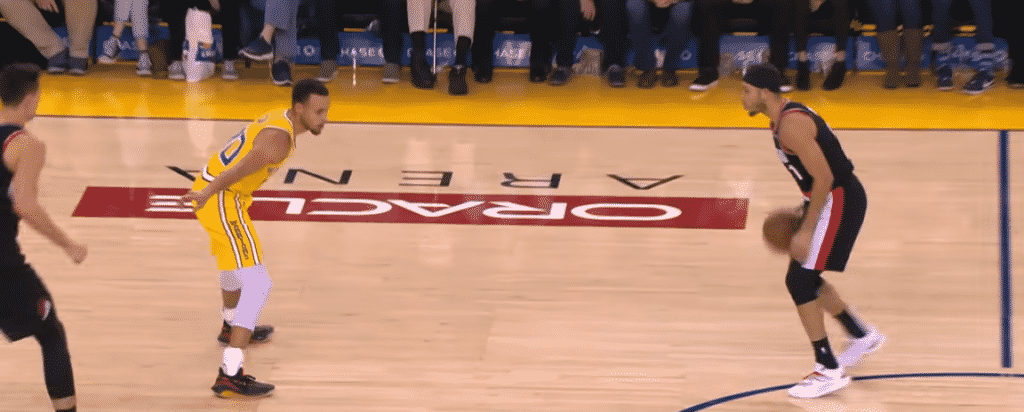 And the media ate up the brother vs. brother story. Especially because Steph and Seth's mom and dad Sonia and Dell were seen in the crowd divided on which son to cheer for. Some games they were seen wearing the other son's jersey. And sometimes, they'd get creative.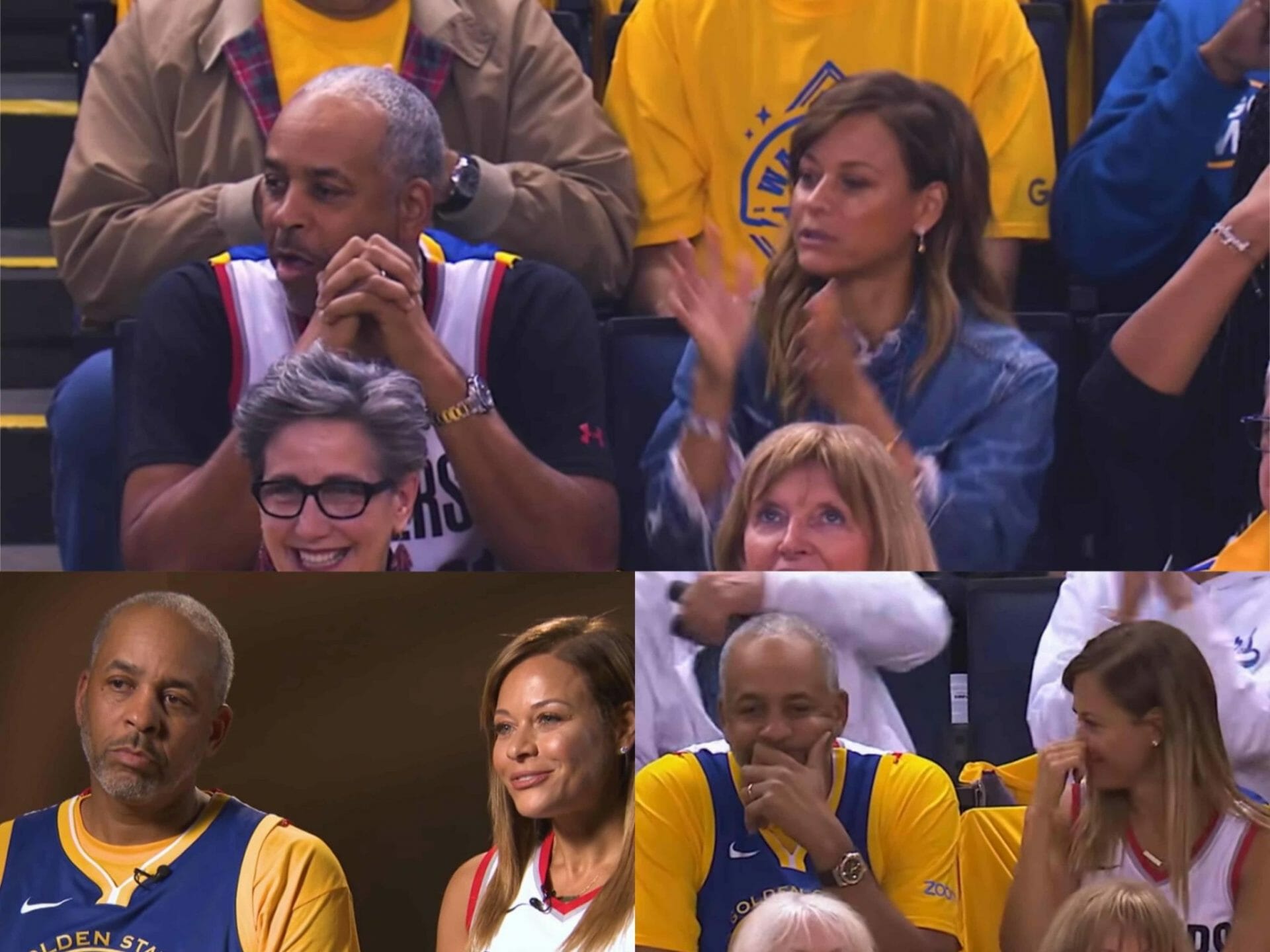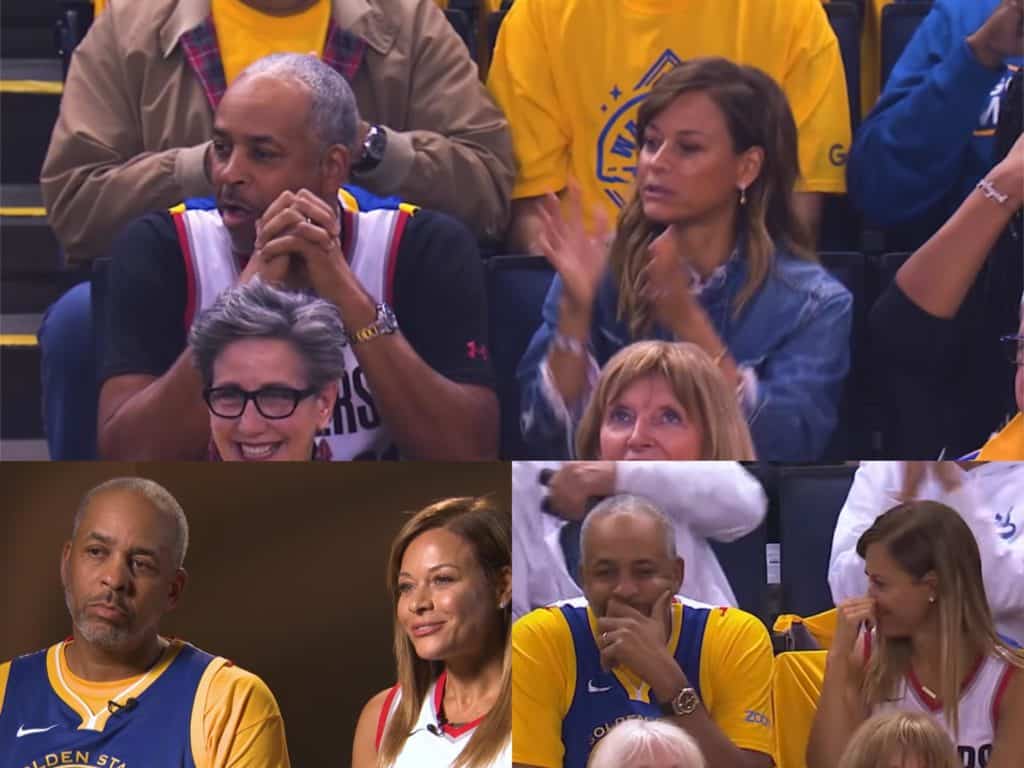 Dell Curry joined the Raptors in their 5th year of existence for the 1999-2000 season. He and fellow NBA veterans Antonio Davis and Mugsy Bogues were brought in to help Toronto's two young superstars, Vince Carter and Tracy McGrady, reach the next level.
While his time in Toronto would never result in an NBA Championship or even a Finals appearance, the team would make the playoffs in all 3 years, even revenging their previous first-round loss to the Knicks by beating them to advance to Round 2 in the 2000-2001 season.
Lifelong Raptors fan and adult critical care medicine doctor Shankar Sivananthan shared his memories of Dell Curry on those teams. He said:
"I became a season seat holder in 2014 towards the end of my residency. The Dell days were mostly watched in my mom's basement. I just remember that the ball got to him (Curry) off a pass and instantly went up. No hesitation, nothing. Went up, and usually, swish."
That was Dell Curry's legacy throughout his career but especially on those first successful Toronto Raptors teams. He was a great offensive player who could shoot the lights out as they say. This shooting is the main basketball characteristic Dell passed down to his sons. Steph Curry has become one of the best 3-point shooters in NBA history but how do his stats match up with his father's?
Steph vs. Dell Curry Stats
Steph and Dell Curry are both primarily known for one main commonality. Three-point shooting! So, it only stands to reason we should start with their 3-point shooting percentages. As mentioned, Dell is an all-time great 3-point shooter and has a career average of 40.2% from downtown. His son though may be the greatest of all-time though at 43.6%.
In the playoffs, the numbers get a little further apart with Dell dropping to 35% and Steph going down to 40.8. While percentage-wise they are pretty close, in terms of points you can see why Dell was a role player and Steph has been named NBA MVP on more than one occasion. Steph has averaged 23.5 points during the regular season and 26. 1 during the playoffs while his dad's averages are much lower at 11.7 regular seasons and 6.7 in the playoffs.
However, during his time with the Raptors, Dell did have some amazing playoff numbers. In his first playoff year with Toronto, he shot 66.7% from deep and during his last year, he made an incredible 80% of his threes! Even Steph has never done that in the playoffs. His best year was just over 42% although as one of his team's best players he did take a lot more throughout his career both regular season and playoffs.
2019 NBA Finals
When the 2018-19 NBA Finals tips off in Toronto there will most likely be some familiar faces in the stands. We will once again see Sonya Curry and probably her kids Seth and Sydel joining her. There will be Steph's wife Ayesha and their kids, Riley, Ryan and Canon.
But there will be a big difference this time. It's been almost 20 years since the first time they watched a Toronto Raptors playoff game in person. And this time it will be current Warriors player Steph Curry on the court and former Toronto Raptors role player Dell Curry cheering from the stands.
Indeed, Steph has come a long way since his days in Canada, playing for Etobicoke's Queensway Christian College middle school team but he has followed in his dad's footsteps and now will face his dad's old team in the finals. So if you are attending any Raptors home games in person, take a walk over to section 117. You may even see the Curry's in their old seats!