I grew up playing for two soccer-oriented Community Sport Organizations (CSOs). As a youngster, I just played the game! I rarely thought of organization, planning and strategy that went into games, practices and day-to-day operations. How ignorant of me. Right? I didn't think about those things until I started my career in Sport Management at Durham College. It was during my studies there that I saw social media's rapid pervasiveness into the realm of sport. Likewise, I knew by my second year that I wanted to help sport organizations understand the undoubted need to connect with their stakeholders via social media.
My Background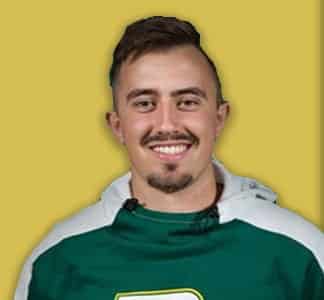 I started playing soccer with the Aurora Youth Soccer Club at the age of 5. Eventually I finished playing at the community-level with the Markham Soccer Club when I was 17. It was the experiences gained at these two clubs that propelled my 3-year college varsity career with the Durham Lords Men's Soccer team. Hey look, they still have my profile on their site. Cool!
I played goalkeeper during the duration of my playing career. Indeed, like most goalkeepers, I decided at a very young age that I liked standing in front of a cannon. So I did that until I finished my varsity career. A lot of pain. And I mean a lot of pain. All jokes aside… I am grateful for the existence of these CSOs.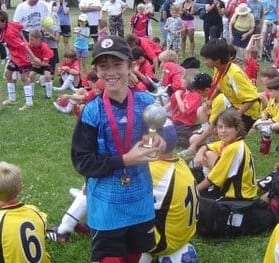 Without these CSOs in my life, who knows where I'd be? I surely wouldn't be playing at a private soccer club and my interest in Sport Management probably wouldn't have come so naturally.
My Mission
It is now my mission to help non-profit sport organizations, including those at the community level, use social media as a tool to enhance their perception. After all, increased perception leads to more exposure and interest in the club. What's more is increased exposure and interest can lead to profit growth! Isn't that what non-profits want?
Wait a minute. Slow down Trevor! You just said you want to help non-profits make profit. How does that make sense?
Debunking a Common Non-Profit Myth
Okay here we go…
Just because non-profit is in the name, people often assume this type of organization doesn't make money. That isn't true! As a matter of fact, they must at least break even financially in order to survive. So they rely heavily on making revenue to make up for the staffing, equipment, transportation, and other expenses.
Typical funding sources for CSOs include:
Provincial governing body flow
Volunteer commitment (free labour)
Sponsorship dollars
Membership fees
+ more
Thus, since non-profit organizations MUST strive to make money, they should adapt social media principles for commercial sport businesses. But because of their community-driven nature, CSOs should exercise flexibility in their approach.
Who has interest in a CSO?
Social media can pave the way for coaches, parents, athletes and supporters to all form community; albeit digitally. It opens a conversation where everyone can be helpful and social. It essentially creates a team identity to which all members can be associated with, this in turn can help for planning events, rides trips etc. The feeling of community cannot be underestimated in any sport where the ultimate goal is to be the best team possible.
Sponsors = Revenue & Pay Some Expenses
Without a doubt, establishing and maintaining community via social networks is a great platform for parents and other stakeholders to connect. Nonetheless, the credibility of having organic followers cannot be understated in its ability to generate and maintain interest in your CSO.
To illustrate, let's look at the North Toronto Soccer Club. They boast a list of 57 sponsors, including Tim Hortons, Pizzaville and Tridel. Why do these companies sponsor CSOs? Lots of reasons! From a businesses' perspective, sponsoring a CSO can:
Improve consumers' perceptions of them
Link consumers' beliefs about them to an enjoyable soccer club
Gets businesses closer to the people in their area through sport; and

Yield them a financial return… but it may not.
Think about it. Let's assume my child's community soccer team's jerseys have Menchies' logo on it (and thus are sponsored by them). I may think that since they are a kind company and good to my kids, I'll choose them any day over Yogurty's to eat frozen yogurt. I'll even tell my friends to go to Menchies. In a nutshell, One reason is the belief that CSOs connect with community members in ways that many commercial organizations cannot. That belief is generally true.
If it is to be fully recognized, local amateur soccer organizations must continually engage their members using social media.
What is social media?
Social media is communication through through online communities. It is through various platforms such as Instagram, Facebook and Twitter that users can share info, ideas, personal messages, and other content (e.g., photos & videos). Lots of statistics exist on how many Canadians use social media and which platforms they use the most.
But what doesn't exist is analytics on which networks people use within each soccer CSO's community use the most.
So let's say the East Hamilton Soccer Club are looking to create social media accounts. Wouldn't it be great if we could know how many people in Hamilton use Facebook versus Snapchat? This would be fantastic. But unless the East Hamilton Soccer Club does primary research on their own, a Google search is only good enough to find out what Canadians in general use the most.
Secondary Research on Canadian Social Media Use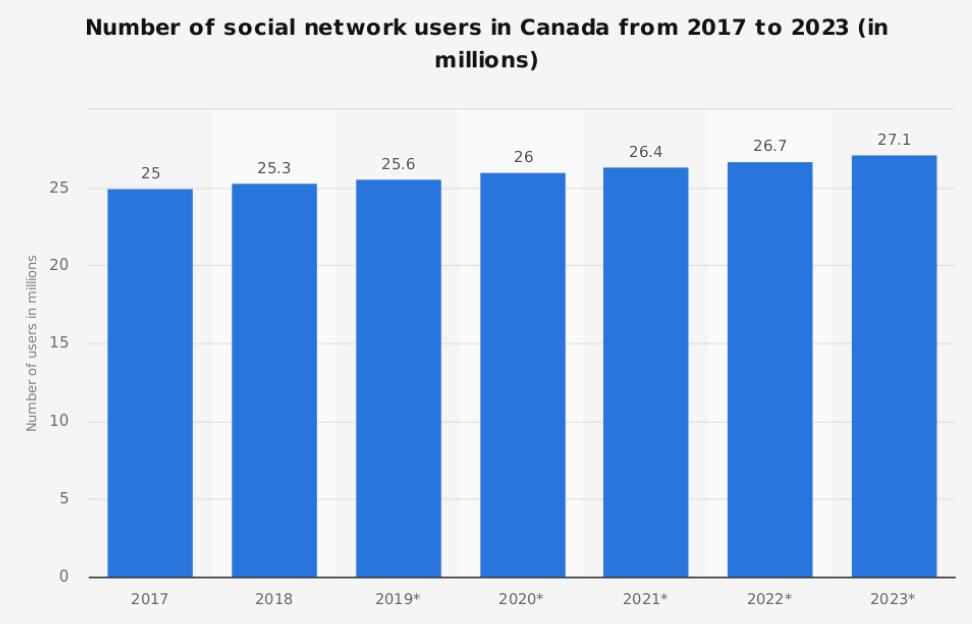 According to a recent study from Statista from February, the number of social media users in Canada is going to grow over the next four years. In 2018, there were approximately 25.3 million social network users in, and in 2023 that number is expected to grow to 27.1 million. Also it's undeniable that Canadians are using it more frequently.
Why is Social Media Use So Important for CSOs?
In addition to providing parents, coaches, athletes (with parental waivers signed of course), and administrators a platform to connect to your club, having a strong social media presence is attractive to sponsors. Not only can you boost about your presence when negotiating sponsorship deals, you can add more flexibility and creativity when creating attractive packages.
For example, if you are negotiating a sponsorship deal with Carleton University for the Ottawa City Soccer Club, you could offer a package that includes mentions, connections and contests via your social media account(s).
Where to Start?
To start, choose the social media accounts you'd like to use. But choose them wisely. You want to be active on it. What active means is open to a future discussion. Nevertheless, to put things plainly, you'll need to dedicate at least an 20 minutes per day on each platform at the minimum. A short list of what you'll be doing on each is:
Commenting
Liking
Engaging
Researching
Responding to users
Making connections
Which platform(s) to pick?
More research from a survey by Pollara shows the percentage of internet users in Canada who used selected social media networks as of May 2018. The majority of responding active internet users (age 18 and older) said they accessed Facebook daily. Here's a full breakdown of the results: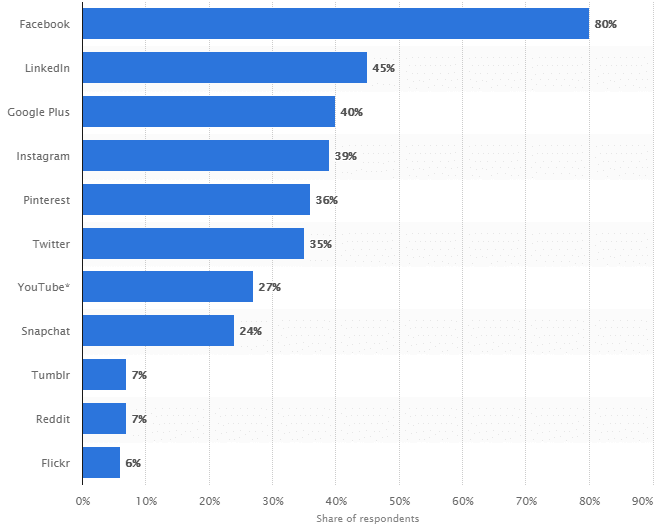 Google Plus literally just shut down this month so don't worry about getting on that one. However, making a Facebook page, LinkedIn and Instagram profiles, Twitter account, and YouTube Channel are an absolute must. Most of your constituents likely use those social networks frequently. A random search of Ontario community soccer clubs yielded the Erin Mills Soccer Club. They are active on Facebook, Instagram, Twitter, and YouTube.
Just making an account is not enough. In fact, if you just make an account and let it sit there, you could decrease your credibility. So simply making an account won't get you anywhere. Signing up for Instagram probably wouldn't yield followers or engagement from an A-List celebrity who does nothing with it thereafter. Chances are that Kawhi Leonard, who says he doesn't have social media, wouldn't gain followers just by creating an Instagram account. You must put in work. Social media is a commitment that is very likely worth it for your soccer-oriented CSO.
Build an Audience
Because CSOs are regional to their area, they should first focus their efforts gaining social media followers from within their community. That is not to say they shouldn't expand beyond it. The more organic, genuine followers that sponsors would be interested in attracting to their brand, the better.
Start off by putting your social media links on your website's home page. This is a must for credibility and ease of accessibility. The Richmond Hill Soccer Club does this really well. When you go to their website, you can clearly see that they have accounts for Facebook, Instagram, LinkedIn, Twitter, and YouTube. They put icons of each platform in an organized fashion directly under the menu on the right side. This is a must step for building an audience.
On the other hand, the Aurora Soccer Club's social media links do not appear on their home page. Making it easy for your constituents to find your social media accounts is an absolute must if you want to gain a greater social media presence.
In addition to the home page of your CSO's website, you should include your social accounts in everything! Cross promoting accounts on all social media, signs, email signature, and cards are a great way to let your constituents know that you take online networking seriously.
Considerations
Social media is a vast and growing area of sport marketing and public relations. I chose to take more of a financial management approach to social media by providing rationale for community soccer organizations to use it regularly to engage their stakeholders. However, that is not to say that social media doesn't come with its drawbacks. There are two potentially damaging financial drawbacks to engaging regularly on social media.
First, it costs money to hire someone to be active on social media. Creating content costs money too. We can go into why creating content costs money in a future article. But at least consider that! Some CSOs generate more revenue than others and thus are able to create more content. Very cool that the Richmond Hill Soccer Club started doing podcasts recently!
Second, if a volunteer or intern is tasked to manage the social media accounts, they may not put as much of a time investment in ensuring its done regularly and appropriately. Social media managing requires an employee that is motivated by more than just a love of the game. It is a full-time job. If not taken seriously by a volunteer or intern, damage could potentially ensure to the CSOs reputation.
The Verdict
To conclude, this is merely justification to soccer-oriented Community Sport Organizations to be active and engaging on social media. There are many more careful considerations that must be made when posting such as the type of content and organizational voice. We didn't get into that in this post. I wanted to leave you with some anticipation for that. So the verdict is having a social media account is important to engage with all that are interested in your CSO. Too many soccer CSOs in Canada do not link their social media pages well via their website (I won't name any names). However, with basic knowledge about which platforms to be on and how to start building an audience; hopefully soccer CSOs realize they must do better on social media if they are interested in generating more revenue.
---