There's a steadily growing number of A+ athletes born with Amniotic Band Syndrome. Initially, this may be a shocking thought. You may be wondering the following question. How could someone with Amniotic Band Syndrome (ABS) possibly be an A+ athlete, let alone thrive in playing sports?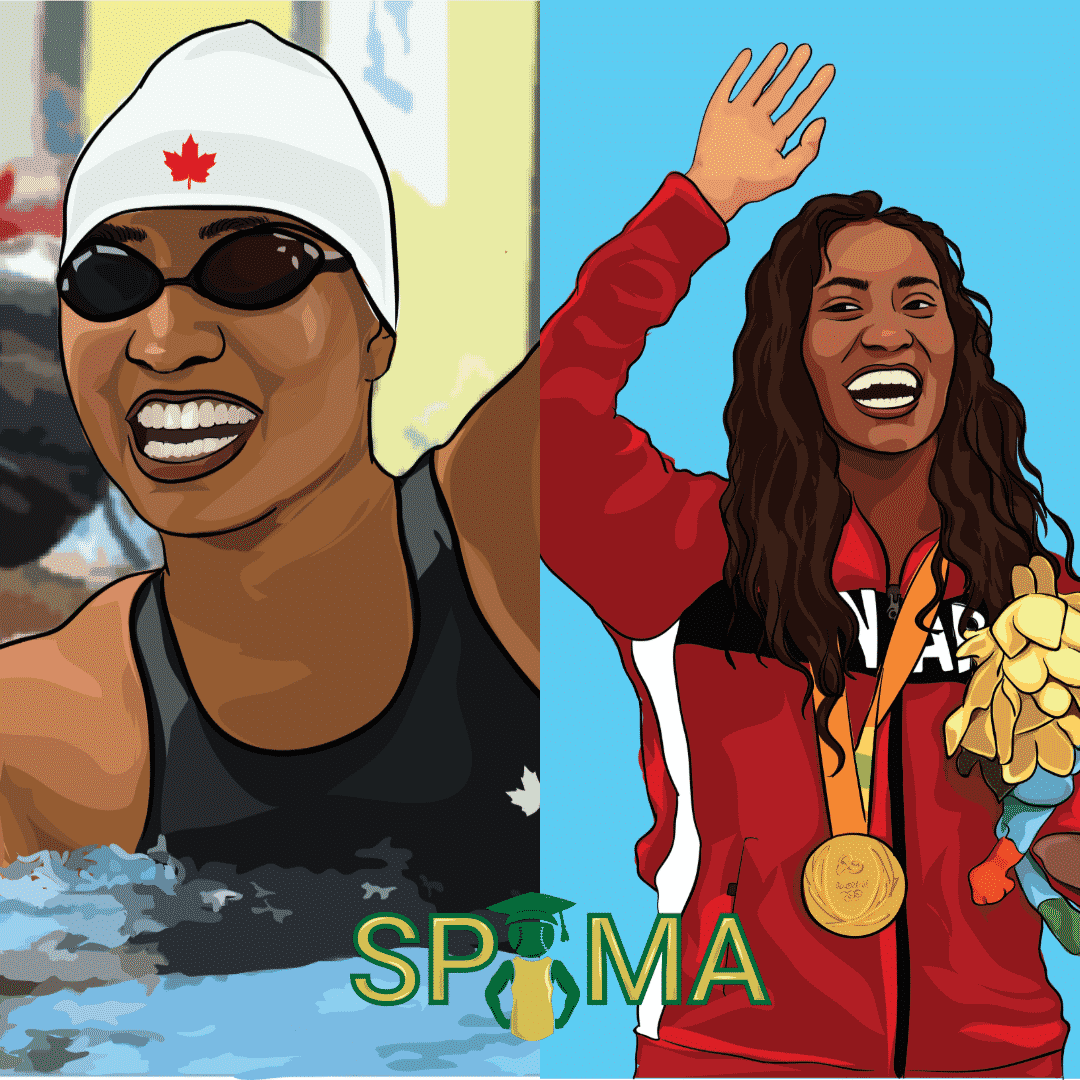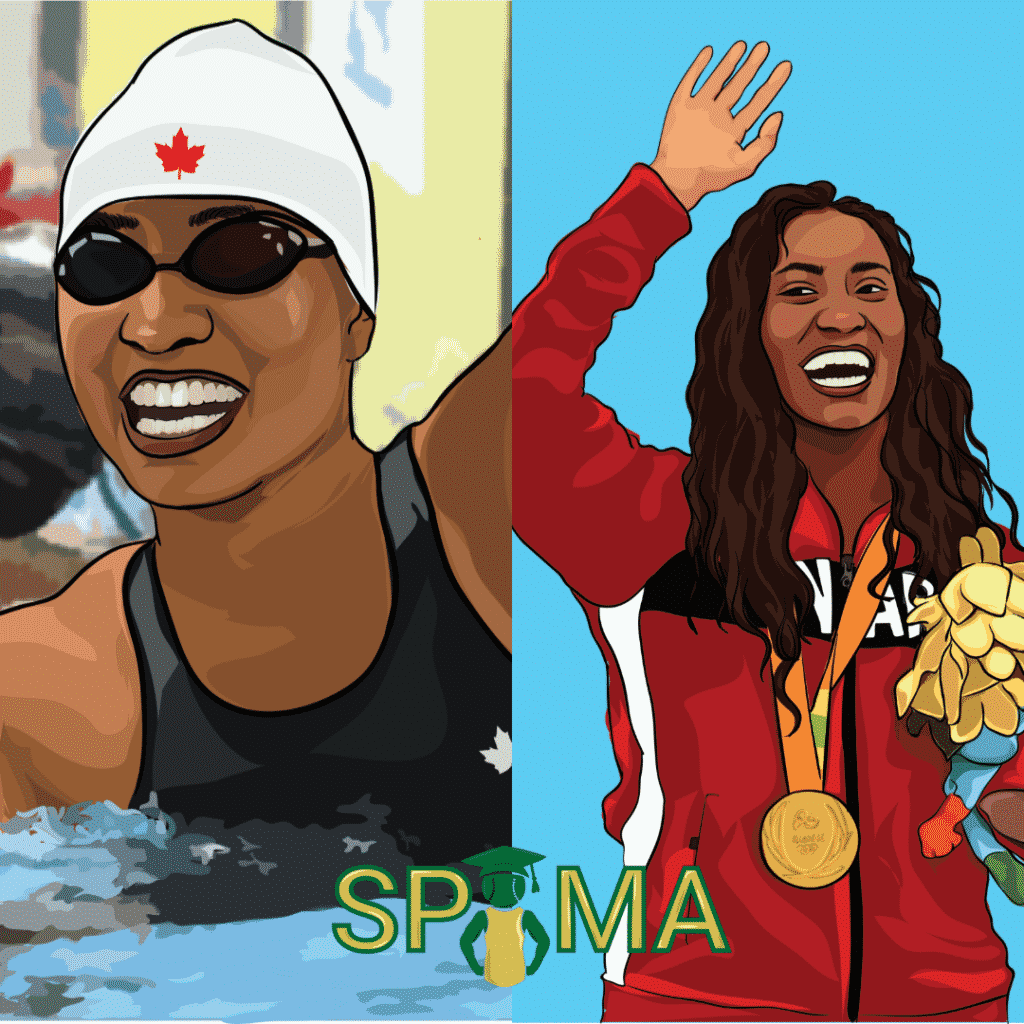 ABS can result in losing body parts while still inside the womb. Elite success in sport often requires a perfect body. And this something Amniotic Band Syndrome, unfortunately, takes away.
So that's why we implore you to understand that just because someone is born with Amniotic Band Syndrome does not by ANY means close the door to playing sports. And taking it one step further. ABS does not mean a person cannot become an elite athlete.
So we want you to leave that door open a few minutes while we share the stories of seven extremely successful A+ athletes who were born with Amniotic Band Syndrome affecting their upper body.
Katarina Roxon
Sport Conquered: Swimming
Katarina Roxon is a Canadian Paralympic Swimming Champion with only one forearm. She finished on top in the 100-metre breaststroke finals, and she achieved multiple medals in several championships.
In fact, she won GOLD for Team Canada in the 100 metre breaststroke at the 2016 Rio Summer Paralympics.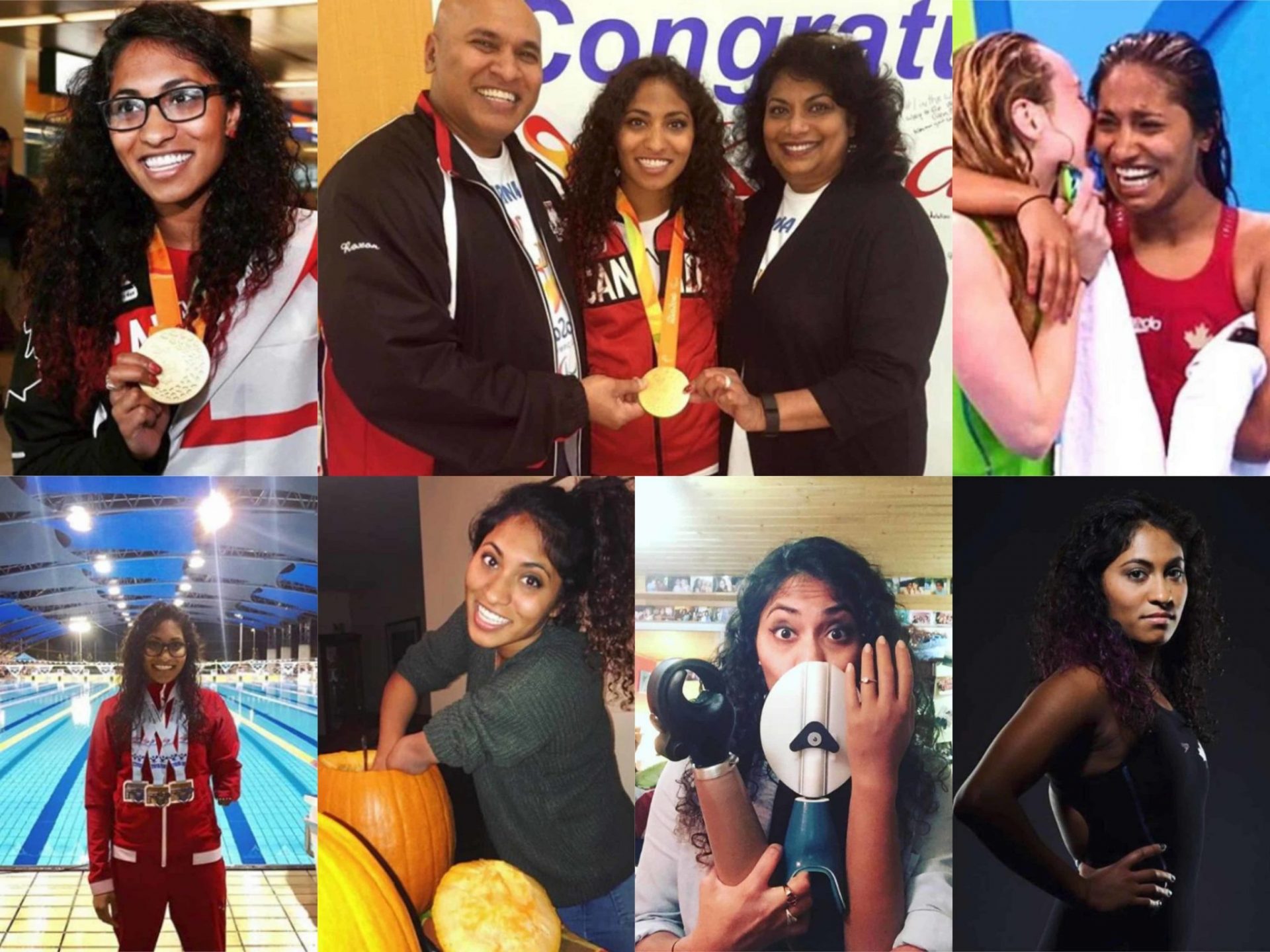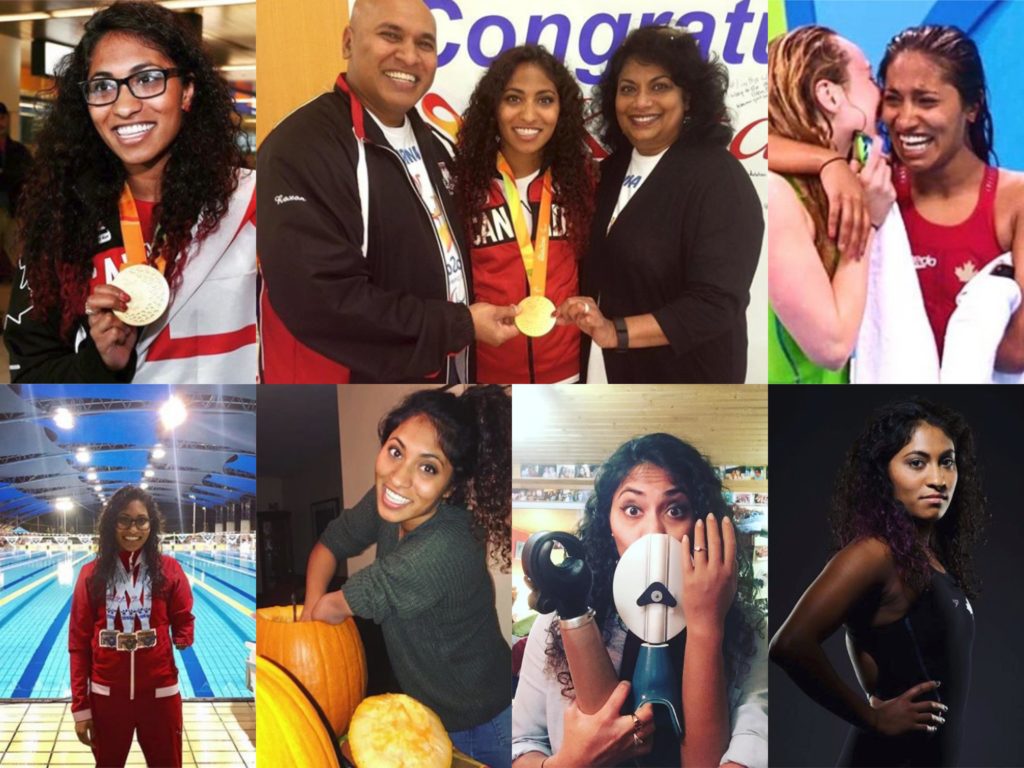 Roxon got involved in swimming at the young age of five years because her parents considered it an essential skill anyone should have.
The Canadian Association for the Advancement of Women and Sport and Physical Activity included her on the 2016 Most Influential Women List, and it's no wonder why. Her spirit and smile are infectious! They captured the hearts of Canadians. Just watch her victory and subsequent reaction: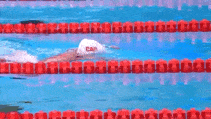 Her achievements as an elite Paralympic swimmer are extraordinarily inspirational, and she is regarded as one of the most influential Canadian women. In fact, she's been given an Order of the province of Newfoundland and Labrador and a road named after her! That's her hometown. As a matter of fact, of Route 490 in the province is now called Katarina Roxon Way.
Despite her success, no one quite knew why Katarina Roxon was born with only one arm.
After getting in touch, Roxon confirms to us that was indeed born with Amniotic Band Syndrome.
"I was born with Amniotic Band Syndrome, and I wouldn't change it for the world ?"
We are thrilled to share a deeper convo we had with Katarina Roxon. We asked her three questions. Her answers sit right below the questions.
How do you describe Amniotic Band Syndrome to people that ask you what it is?
No one usually asks me about Amniotic Band Syndrome. If people ask me how I was born with one arm, I tell them, but I don't think it's ever been explained to them as Amniotic Band Syndrome exactly ?. But ABS is what I was diagnosed with at birth.
Here's what I say to most people that ask. I just tell them I was born with one arm. Sometimes they want to know how and I explain to them, that strands from the amniotic sac got tangled around my arm, cutting the circulation and my arm never grew. So now I have a nub!
When did you first understand what ABS is? Did your parents tell you?
I first knew about ABS when I was in primary school. My parents explained to me how I got my nub. Stating that In the womb, there are fibres and it got tied around my arm and my arm just stopped growing. It was Gods will for me to be born the way I am, and to help make a good difference to others. I definitely agree with them. Having one arm has opened so many doors for me, not just swimming but being able to see the world in a different lens, to be able to connect to people on another level and to love everyone no matter what they look like, and what their abilities are.
The 2020 Summer Paralympics in Tokyo, Japan are just over a year away. Tell us your plans!
Currently, I am in hard training for Tokyo. The next step on that journey is World Championships this September in England which I am preparing for.
I'm excited to see the challenges for this next year and a half. I'm in a really good place, mentally and physically leading into the 2020 Games, and I have an amazing family who has supported me from day 1 and continue to support me.
This is definitely not a journey I could have done alone, I am forever grateful to my family for all the sacrifices they have made for me to achieve my dreams. Tokyo 2020, like the last 3 Games Cycles for me has been a true family effort!
Is there anything else you'd like to say to SPMA readers?
I'd like to leave readers with a message about Amniotic Band Syndrome and sports. Also, the message extends to all kids, with a disability and without.
My message to all kids, if they have a disability or not, is that anything is possible, if you dream big, and have determination. This life is their story, and they can make it as great as they want, but it will take hard work, and a lot of heart to reach any dream they desire.
---
Through public engagements, Roxon continues to be an advocate for people with disabilities and raise awareness of the opportunities available to them.
Alex Hurlburt
Sports Conquered: Baseball and Football
Our next athlete who was diagnosed with Amniotic Band Syndrome affecting their upper body is Alex Hurlburt. Alex stands in at 6 foot 3 feet (192 cm) tall and 232 pounds (105.23 kg) and is a baseball and football player. However, he's currently focused on football and that's where you're sure to hear his name for years to come.


You'll see Alex Hurlburt playing in the NCAA Division I Football Championship Subdivision (FCS). He'll suit up for the Montana Grizzlies whom play in the Big Sky Conference. And he'll play the Linebacker position. While Alex plays on the University of Montana's football team, he'll also be starting his freshman year (known as first year in) in the classroom studying Business Administration.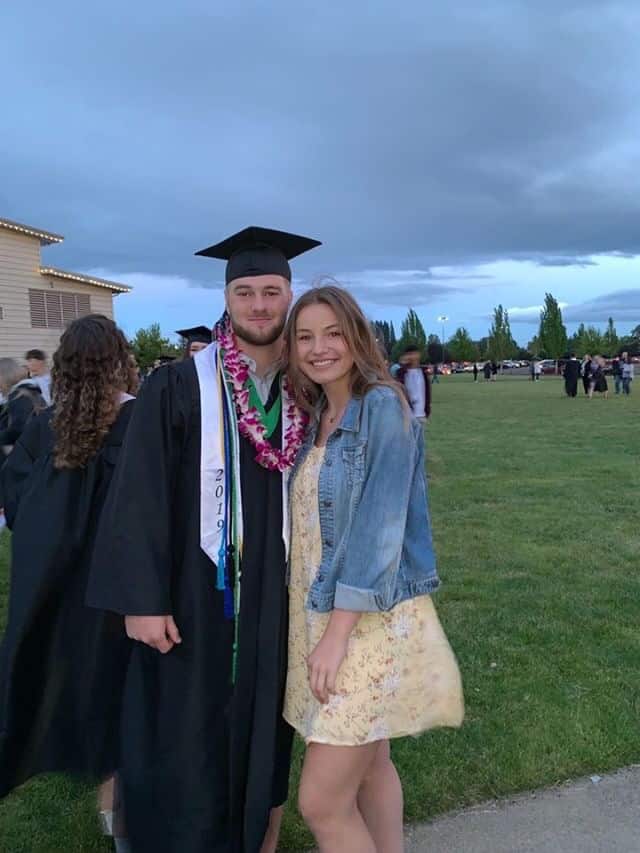 You're sure to hear more about Alex, not only for his linebacking prowess but for doing so with a unique body. Born with Amniotic Band Syndrome, Alex has dominated a number of sports on his way to being a prolific high school (so far) athlete in the United States.
Why has Amniotic Band Syndrome never stopped Alex from playing sports and becoming a phenomenal athlete?
The parents of Alex Hurlburt, Ed and Julie Hurlburt, knew something wasn't right after an ultrasound was performed in the year 2000.
The doctor that had done the strangely long procedure was very hesitant to stay anything.
Finally, they got it out of the doctor that their baby's left arm, below the elbow, was missing. Ed was stunned in disbelief, and Julie had many things running through her mind. Receiving this news was very emotional for both parents – their baby was going to be born with a difference.
They only wanted the best for their son, so immediately they taught him that "Can't is not an option" and because of this, he has learned to overcome many challenges. No one or nothing would ever stand in his way of accomplishing many things, especially not a missing forearm.
Hurlburt went on to become a great athlete and an inspirational figure for other ABS diagnosees. He's truly a prime example that just because you don't have a perfect body, it doesn't mean you can't achieve greatness or excel, but entirely the opposite. With the right mindset from birth, Amniotic Band Syndrome and sports can be an excellent mix. And Alex is the perfect example of that.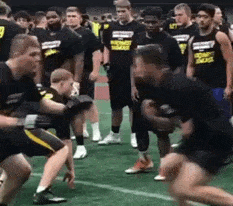 We are so excited to be able to share this. We did a little interview with this outstanding athlete who doesn't let Amniotic Band Syndrome stand in his way of dominating sport. Here it is:
Alex, you're an incredible multiple sport athlete! Wrestling, baseball, football, etc. You've chosen to enroll at UM for Fall 2019 and play football. Do you plan on doing any other sports while there?
At this point, I'm just going to be focusing on football and getting ready for the season. I'm really excited to get the season started so I'm just doing a whole lot of training for that at the moment.
"Never say can't" – love this quote you live by! What was the biggest difficulty you've encountered in sport (and perhaps still face today)?
"Never say can't" has been at my core since day one. My biggest difficulty I've encountered in sport is people believing that throwing "disabled" jokes at me is going to hurt me. Nothing anyone says or ever will say about my body is going to stop me from whatever it is I am trying to achieve.
Tell us when you first understood what ABS is…how would you describe it to people when/if they ask?
I didn't understand what Amniotic Band Syndrome was until only pretty recently. Like, I knew that ABS is the reason I am missing my left forearm. But I didn't really understand what happens inside the womb until lately. Now, I am learning more about it because it seems like it's more common nowadays.
What advice would you give to parents of children with ABS who fear they may never be able to be a successful athlete like yourself?
Allow them to try anything and everything. Encourage them to try things even if they do not believe they can do it.
You show a lot of your workouts on Instagram. We love them. Tell us about why you put them!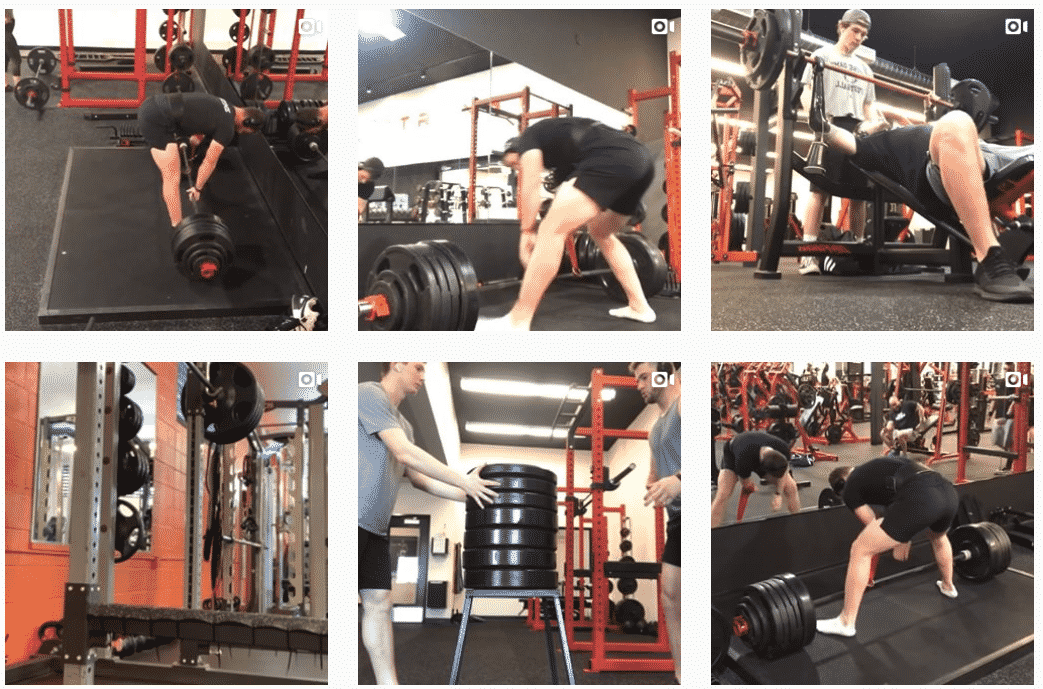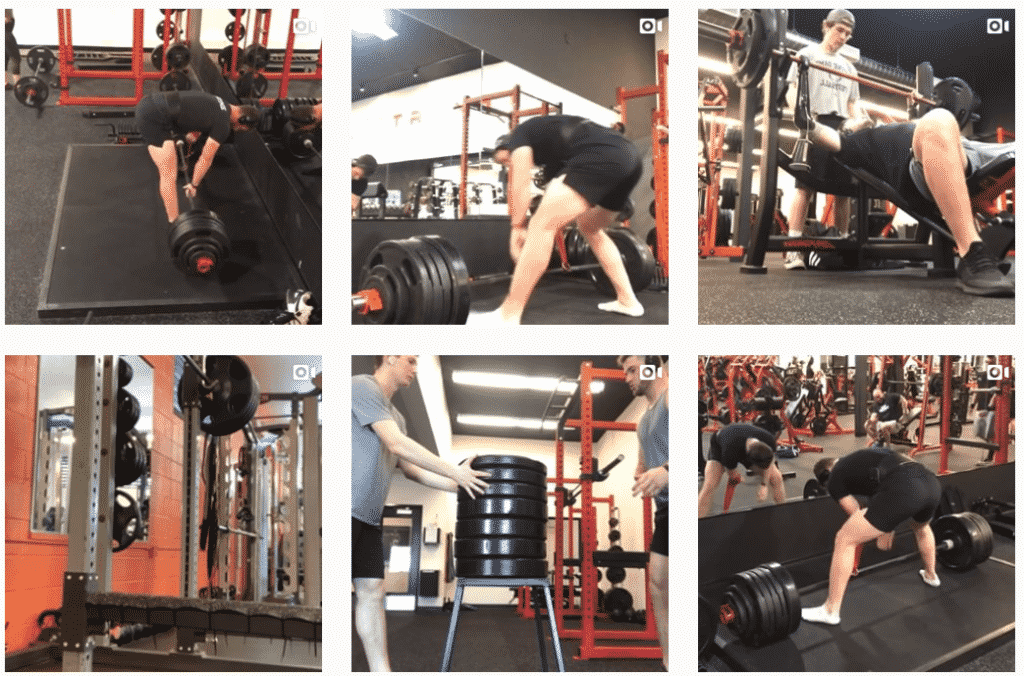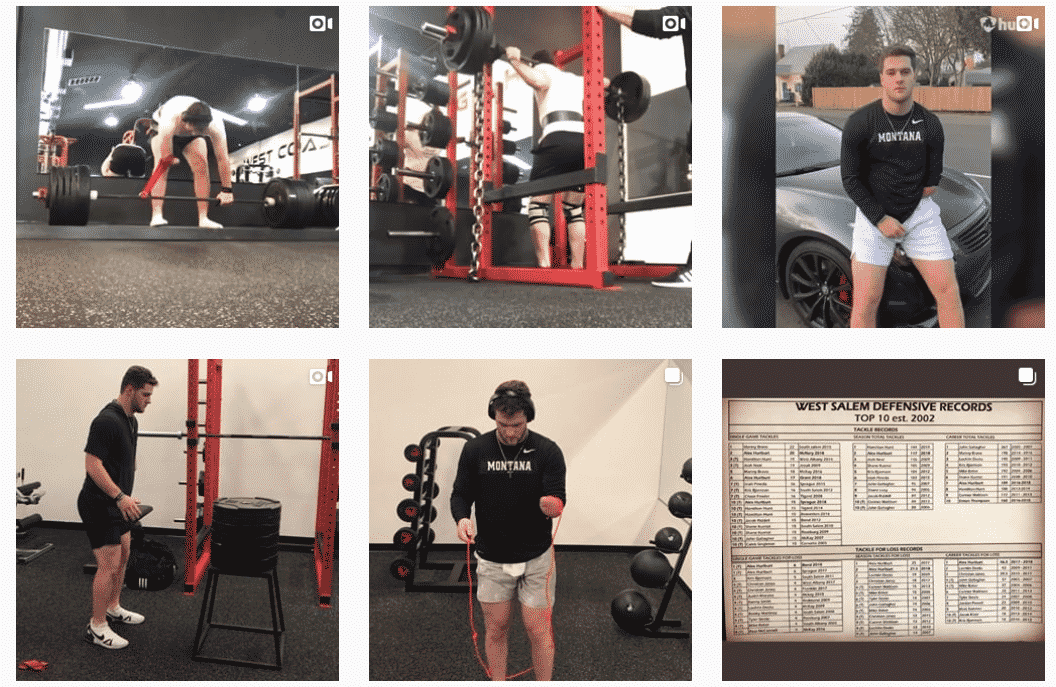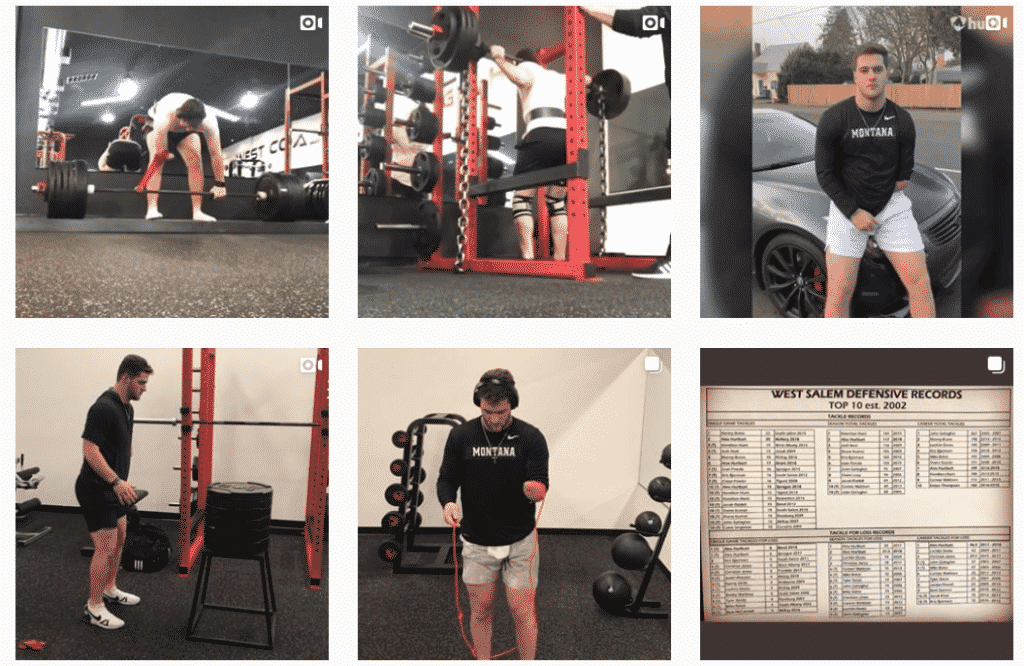 Just for fun! I love showing what I do, and I love helping people with questions they have in regards to workouts and my circumstances.
---
Alex Hurlburt… a name you'll be hearing for years to come. Mark our words!
Carson Pickett
Sport Conquered: Soccer
Carson Pickett, an athlete who has excelled playing the sport of soccer, plays professionally for the Orlando Pride of the National Women's Soccer League (NWSL). This league is the HIGHEST level of women's soccer in the entire United States.
At first glance on the soccer field, you wouldn't realize that Carson Pickett was any different to the other players. However, she diagnosed with Amniotic Band Syndrome.
Pickett was born without a left forearm and hand, but she definitely hasn't let this hold her back from doing what she loves best – sport!
Under a prosthetic specialist, she was admitted to a children's hospital at only six months old. This doctor attempted various types of prostheses on her, but her gestures always suggested that she didn't appreciate the doctors attaching things to her body.
After the doctor tried again by wanting to help her crawl with the help of a prosthetic arm, she seemed to have had enough. She removed the artificial limb and started crawling across the floor without it.
From that moment on, Pickett was destined to be an A+ athlete. Both of her parents loved sport, and from her young age, she was always taught by them never to say the word "can't" or "no", and to never back down from a challenge.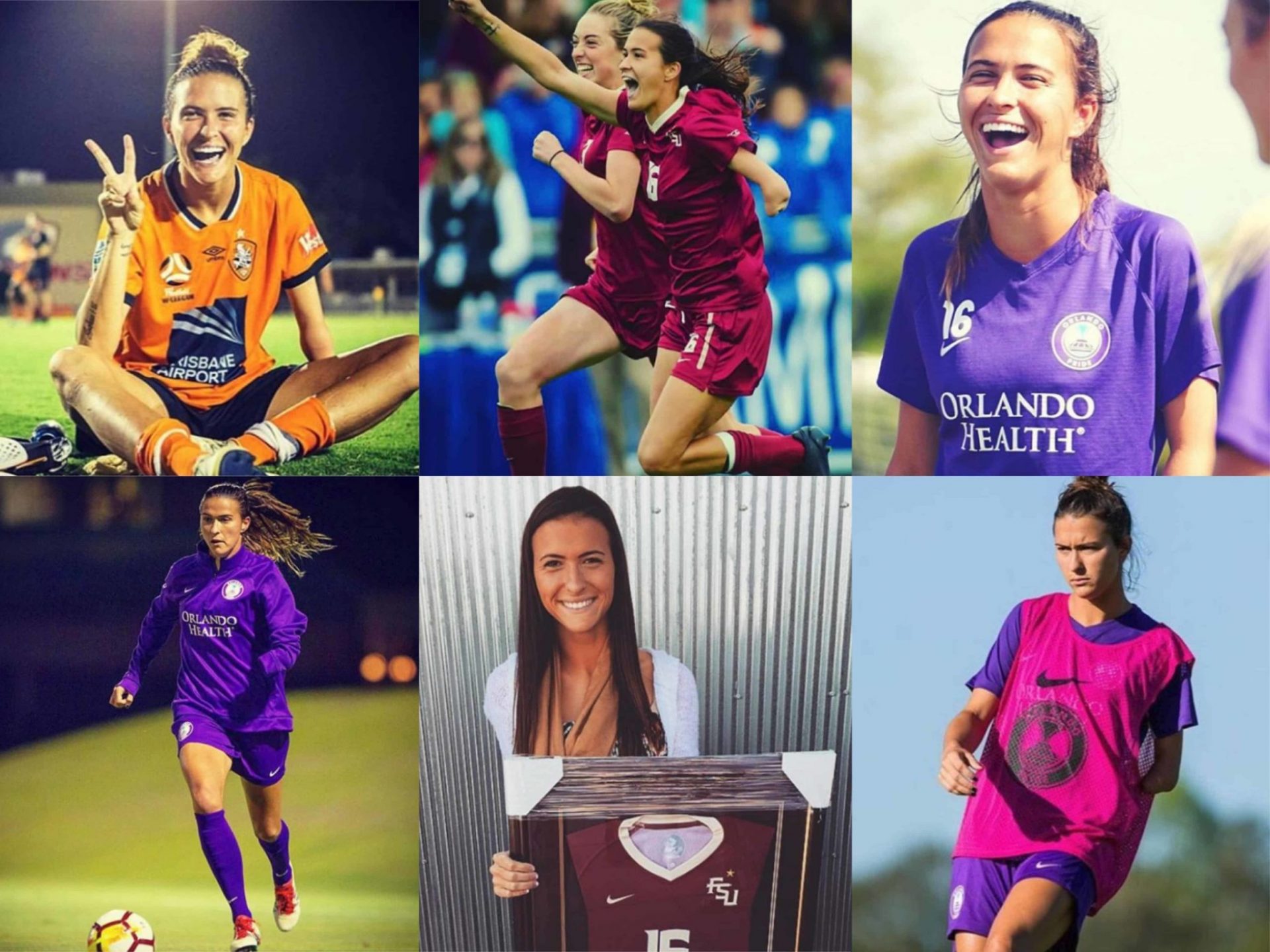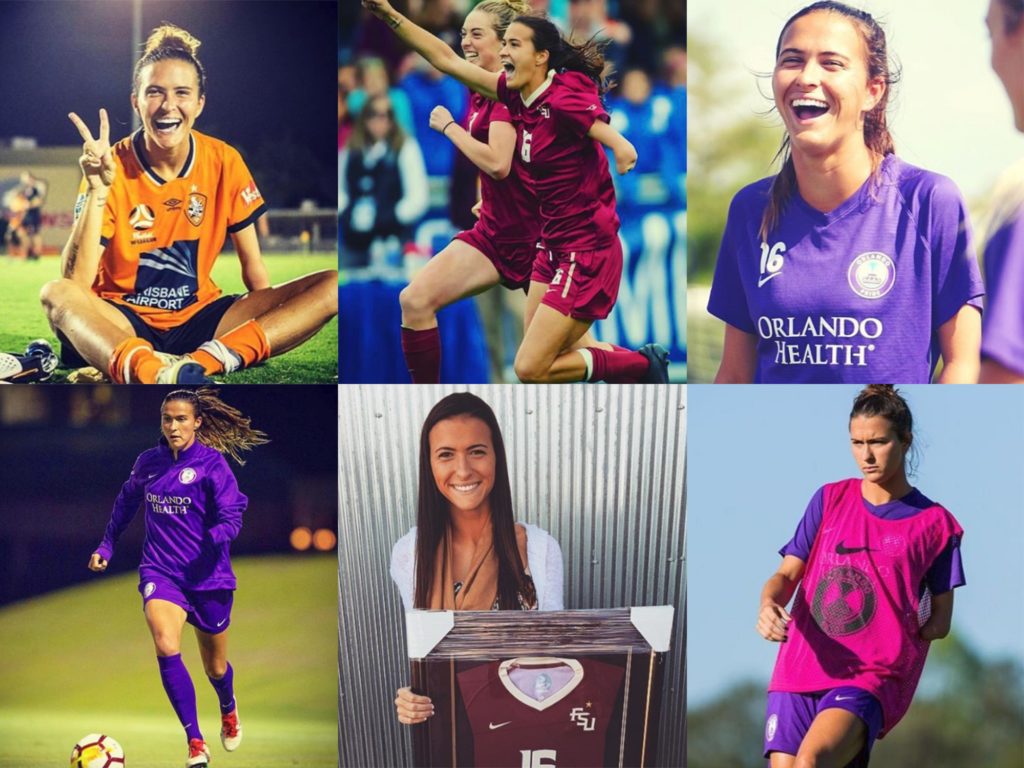 This drove Pickett never to give up or quit. She didn't want to let down her parents, but most of all, she didn't want to let down herself.
Carson Pickett proves that if you are missing an arm, you don't need an artificial replacement to become a professional athlete or justify what you can do. Show the world just how capable you are without it!
Shaquem Griffin
Sport Conquered: Football
The most famous of all athletes with ABS, Shaquem Griffin is a phenomenal inspiration. He's most famous because he's currently playing on the Seattle Seahawks of the National Football League (NFL). And the NFL is Americas largest and most popular professional sports league. This mega athlete and sports star was born with Amniotic Band Syndrome, which led to the amputation of his left hand when he was just 4 years old.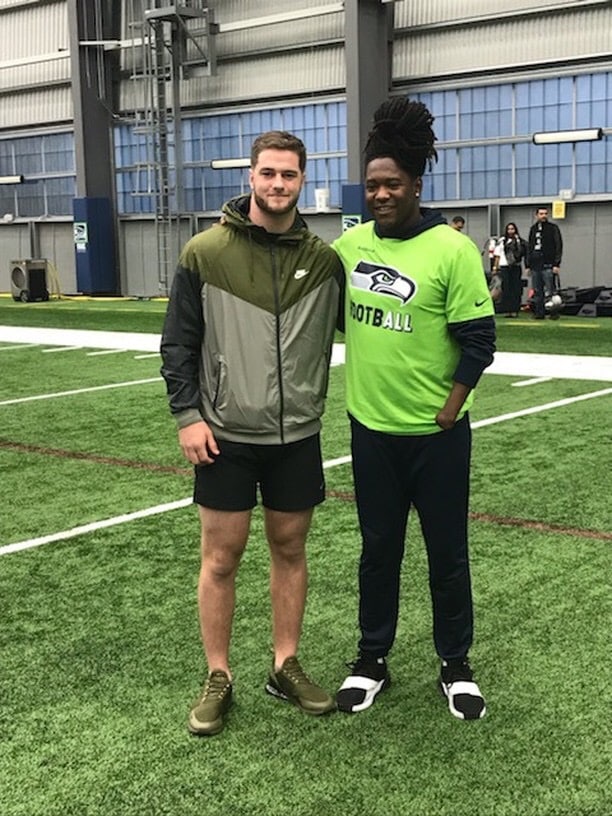 Griffin is an absolute trooper in addition to a heck of an athlete with ABS. At this age of 4, his mother found him in the kitchen where he was holding a knife with the intense need to cut his fingers off due to the agonizing pain they were causing him. The following day his parents scheduled the amputation procedure.
Today, Griffin is a world-wide known athlete. He's been drafted in the NFL, a Peach Bowl champion, Peach Bowl defensive MVP, AAC Champion, and many more.
Check out this link for more information about him and his personal life.
Jim Abbott
Sport Conquered: Baseball
Jim Abbott is a former Major League Baseball (MLB) pitcher, despite having no right hand due to ABS, and is known for his perfect game. He is perhaps the most celebrated athlete of his era that has a significant disability.
From 1989 to 1999 he played ten seasons in MLB for several teams including the New York Yankees and California Angels. He also became the first U.S. pitcher to beat the Cuban national team in Cuba in 25 years!
Aside from the fact that he had no right hand, he was in perfect condition with a height of 6 feet 3 inches and 200 pounds of weight on him. This was his prime, and his physique could have easily served as a model for the perfect baseball player.
Even though he had one hand, everyone around marveled at how smoothly he could both catch and throw the ball; without any indication of struggle whatsoever.
From day one, his parents ensured that his life was as normal as possible. They often encouraged him to try new things and definitely played a critical role in helping him to gain confidence with his condition.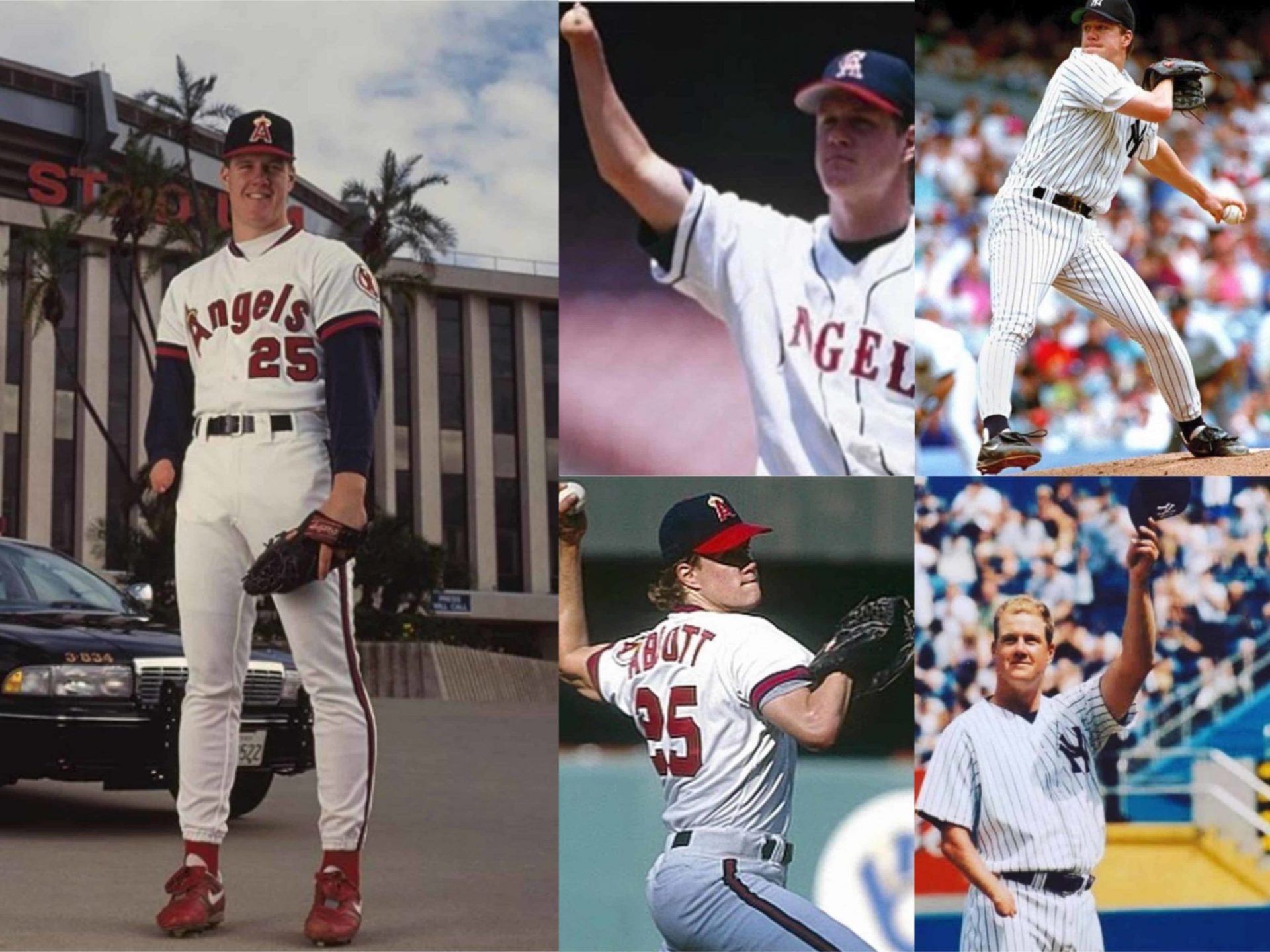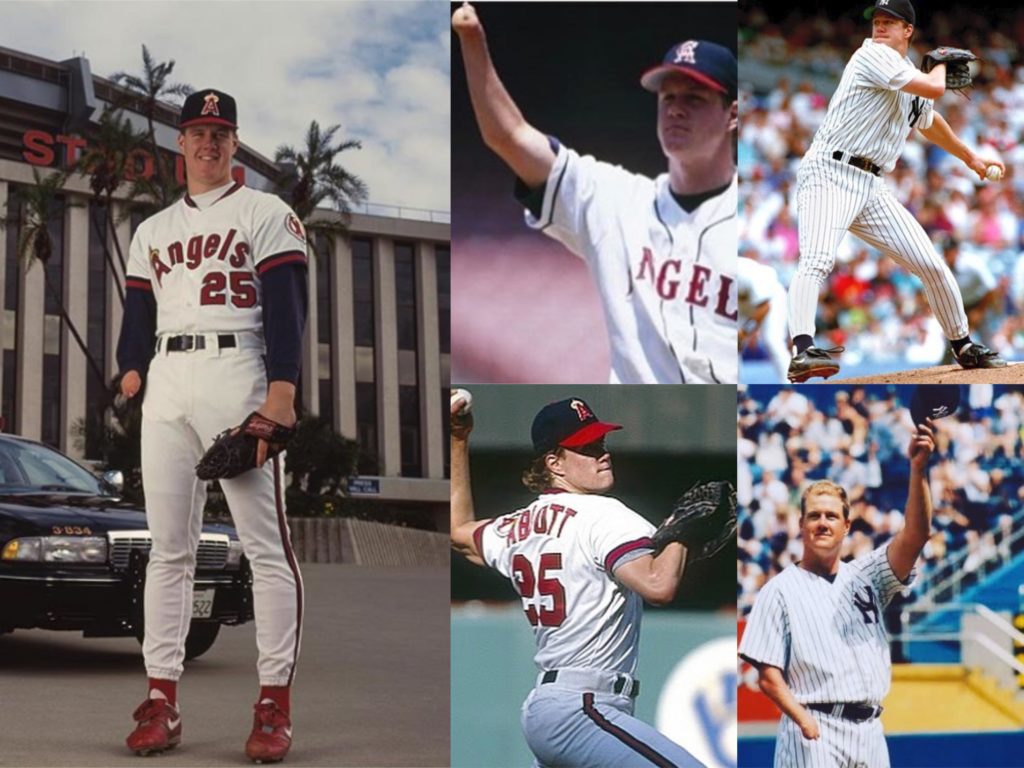 As a result, they decided they would let Jim play sports because that is what he wanted to do. Mike Abbott, his father, mentioned that although he helped out with some little things, it was ultimately Jim who took it upon himself to succeed.
After showing an interest in sports at a young age, Jim developed extraordinary hand-eye coordination. This allowed him to do particular physical things with one hand that would usually require two.
One example was that he spent hours and hours throwing a rubber ball against a wall and practiced catching it as it bounced back. It was his father who assisted in developing the glove-hand switch technique that allowed Jim to throw and catch the ball with one hand.
In addition to this, his hitting was also exceptional. By batting on the left side, wrapping his left hand around it and using the stub of his right arm, he was able to generate astonishing power.
After years of consistently practicing these techniques, Jim had perfected them, and that is what everyone had the amazing opportunity to witness for those 10 years he played.
There were many losses. There were many wins. Overall, Jim Abbott is a remarkable individual with a determined and fearless personality who has encouraged those around him to accomplish anything, no matter the limitations of your condition.
Nick Newell
Sport Conquered: Ultimate Fighting / Mixed Martial Arts
Nick Newell was born with Amniotic Band Syndrome that affected his left arm, which ends just below his left elbow.
Stacey Newell, his mother, tormented herself after the c-section that delivered her baby. She wondered if it was her fault that he turned out this way.
Natural instinct quickly kicked in, though. She knew that he was going to be just fine and that they would figure it all out in the end. Now was a time for nurturing her baby and building a special bond.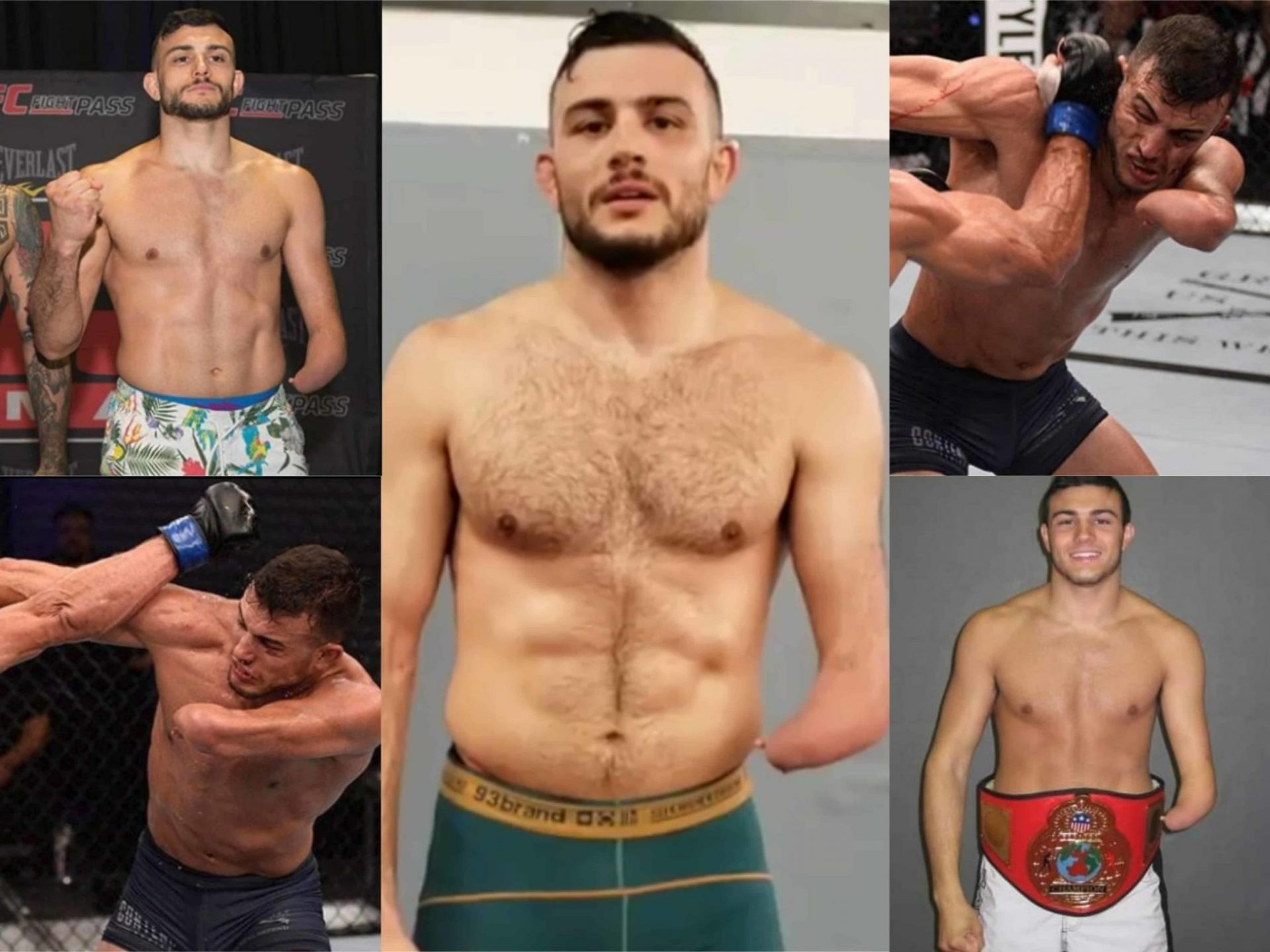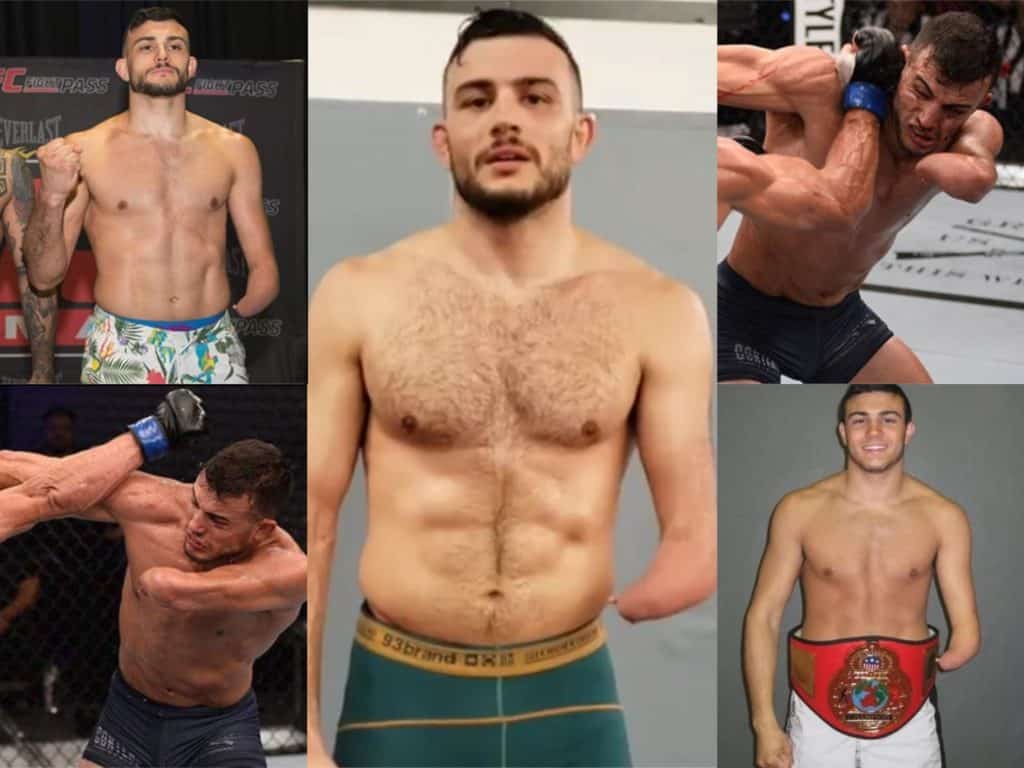 Nick Newell's father was not involved in this stage of his life, and things weren't easy for Stacey. She struggled to teach a child how to function using only one hand when she herself had two.
When Stacey realized that she wasn't going to be able to teach Nick anything properly, she stopped trying so hard to do so. She allowed him to discover his own way of learning how to do things physically, even when it included falling down and picking himself back up again. This was a critical moment in Nick's life.
While Nick was given a prosthetic hand when he was very young, he hated it and quickly discarded it at about 3-4 years of age.
He began playing sports at a very early age, starting with soccer, because you don't need two hands to play soccer! (according to Nick).
After that came Baseball, Wrestling, and Mixed Martial Arts (MMA). All sports that were challenging to overcome, but nevertheless, he excelled at them.
Having no left forearm and hand since birth is all he has ever known. It wasn't from an accident or a war, and it was never really "lost", it was just never "there". He was born into this world without it, and so he hates to classify it as a disability.
MMA is where he is at today, and he absolutely loves it; inspiring everyone around him to achieve more.
Ashley Young
Sport Conquered: Equestrian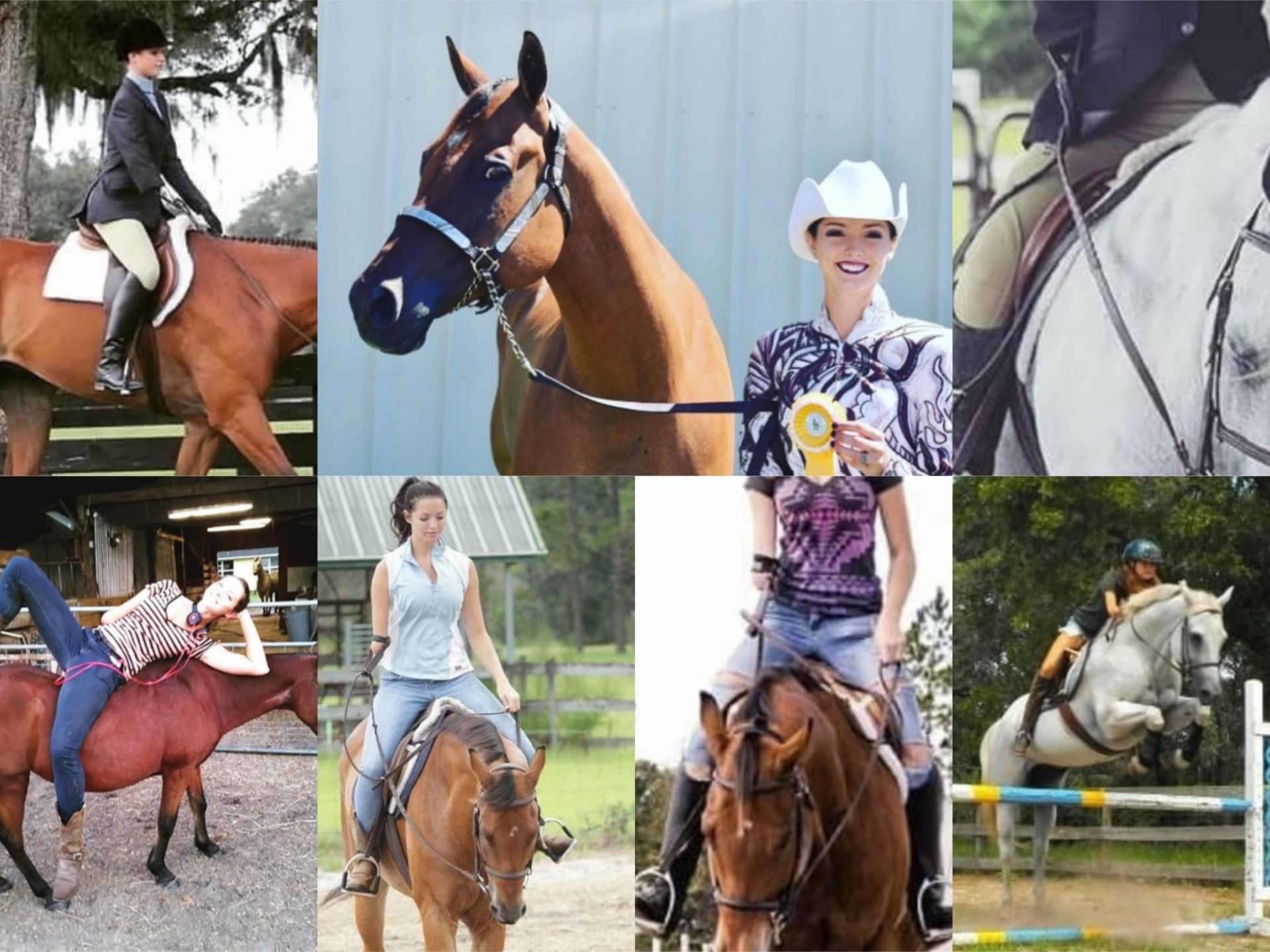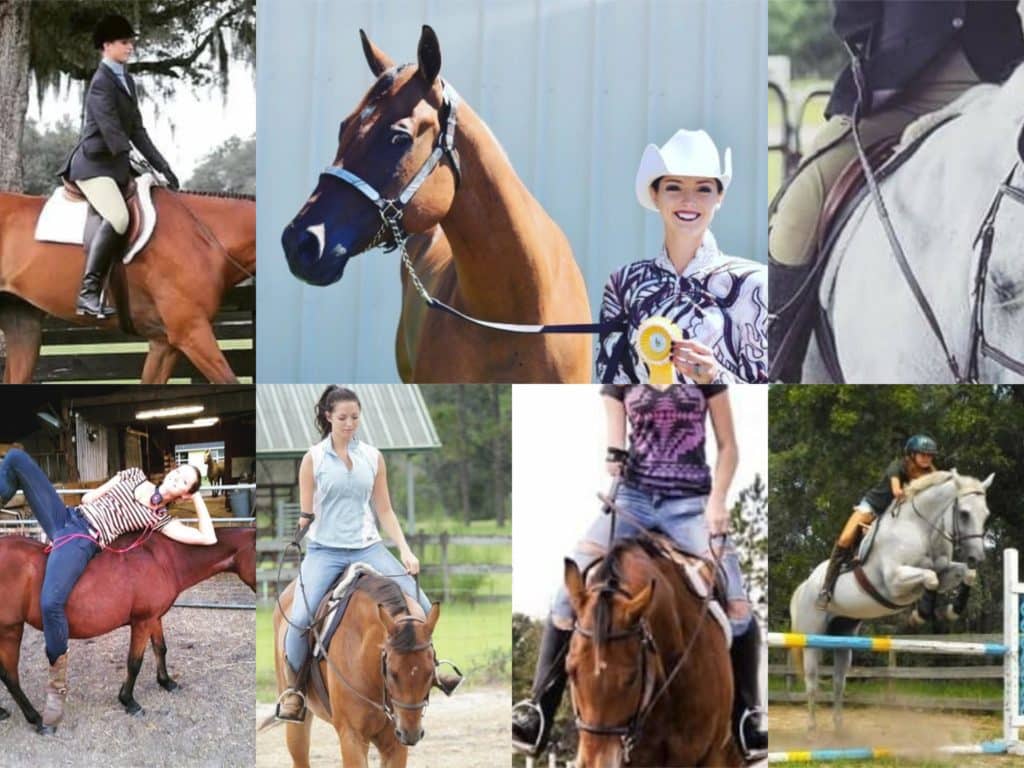 Ashley Young makes our list of top athletes and sports stars born with Amniotic Band Syndrome. But there's a bit of an asterisk next to her name because Young tells us this:
"I'm may or may not have ABS. There's never been a definitive answer on this given to me. When I was born, doctors said Amniotic Band Snydrome may be the reason I was born without a right forearm."
Regardless, Young is a phenomenal athlete in the sport of equestrian. While some might thing equestrian (AKA horseback riding) is not a sport, the Olympics beg to differ. Just check out its Wikipedia page.
Horseback Riding with One-Arm (possibly due to Amniotic Band Syndrome at birth)
But how can someone who quite possibly has Amniotic Band Syndrome ride a horse? You may be wondering that as you read on. Ashley answers the question in an Instagram post with the hashtag #cowboysrgood (her go-to horse hashtag by the way). She writes:
"Well when I first started riding I started doing western (a discipline that only required one hand). When I saw all of my barn friends riding English I knew I wanted to do the same. And with the help of my mom and my neighbor, we came up with a leather strap that holds on to the reins so I can have control with the right side. It gets held together by a leather string and is tied through and on the reins. Then I have one side of velcro wrapped around the end of my arm and the other side of velcro wrapped on my strap and secured by electrical tape. That way if I fell off I wouldn't still be attached to my horse"
Young's Athletic Accomplishments
We didn't just want to tell you how someone with one-arm can ride horses. So we asked Ashley Young to talk about her accomplishments in the great SPORT of equestrian. Her answer:
In horseback riding, I competed at the 4h state championships and ended up 8th highest point earning competitor in 2013. I then competed at 4h regional championships and won 5th place in Hunter Under Saddle and 3rd place in Hunter Showmanship. I have also competed at the AQHA Novice Championships placing in the top 20 in all of my classes and the IBHA world show I ended up 5th highest point earning competitor.
---
Young is an ambassador for a wonderful organization called the Lucky Fin Project, which among many other activities provides education on limb differences. And on their website under 'SPREADING LFP LOVE', you will find a photo of her doing gymnastics.


Ashley Young has used the sport of equestrian and the horses used in it to overcome many obstacles life has thrown at her ?. And that is why she is included on our list of athletes born with Amniotic Band Syndrome that have conquered sports!
Honourable Mention – Jessie Heims
We need to mention Jessie Heims, another phenomenal athlete with Amniotic Band Syndrome. However, ABS affects her lower body. Our article focuses on the upper body. But we couldn't finish this article without at least mentioning her. Jessie Heim's story and ABS reflection were so in-depth that we decided to do a full article on her, check it over here!
Conclusion
Disabilities can be present from birth or acquired later in life and can be caused by many different factors.
A huge takeaway from this post is that people with Amniotic Band Syndrome should understand that they don't need to be limited in their sport potential because sport in no way limits who can play it.
From being blind to missing fingers and toes to missing a limb(s), there are countless sport and para-sport options to look at. And there are plenty of idols to take inspiration from, just like these seven we highlighted above.
You can adapt to it, learn ways to overcome your personal obstacles, and you can show everyone just how far you've come to get there.
It just proves that if you're in perfect bodily condition and you're complaining about not being able to achieve something, you have no reason to be! These ABS affected athletes have not let a missing part of their upper body (minus Jessie Heims who has a missing leg) hold them back from doing anything.
There are millions of athletes and thousands of people with physical disabilities in the world – and many of those athletes have a physical disability that is not letting it stop them from reaching their full potential.
It's time to take courage from their achievements and become your own idol!