Last September, Brandon Currie became the Assistant General Manager of the Niagara IceDogs in the Ontario Hockey League (OHL). At 22 years of age, Brandon Currie is still one of the youngest to assume this position for an OHL team. In today's business of sport, age is just a number. Some of today's most notable leaders in sport are young professionals hungry to instill their organization with a willingness to improve. Nonetheless, not many are able to accomplish what Brandon Currie has at such a young age. Those that do have something special and Brandon Currie is no exception.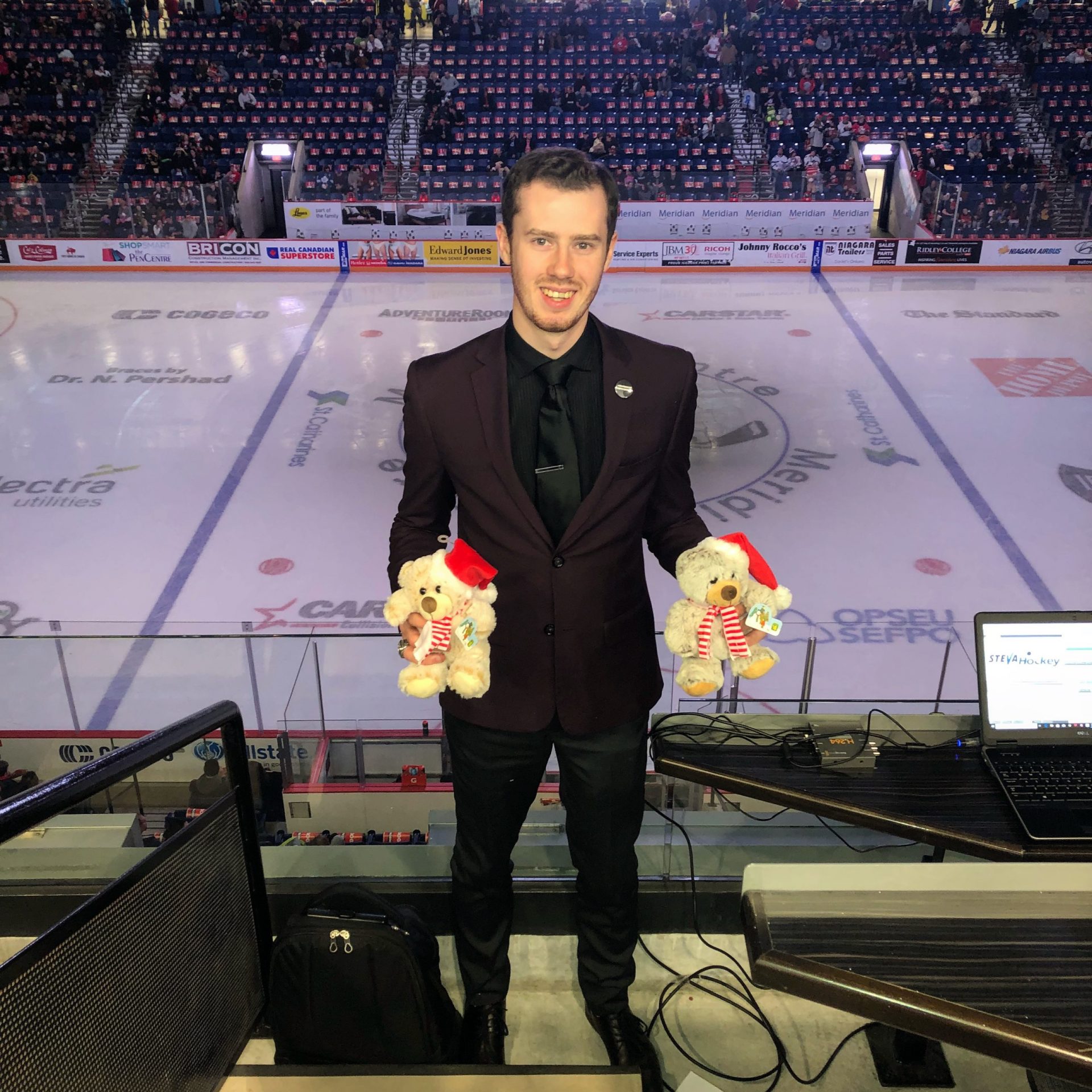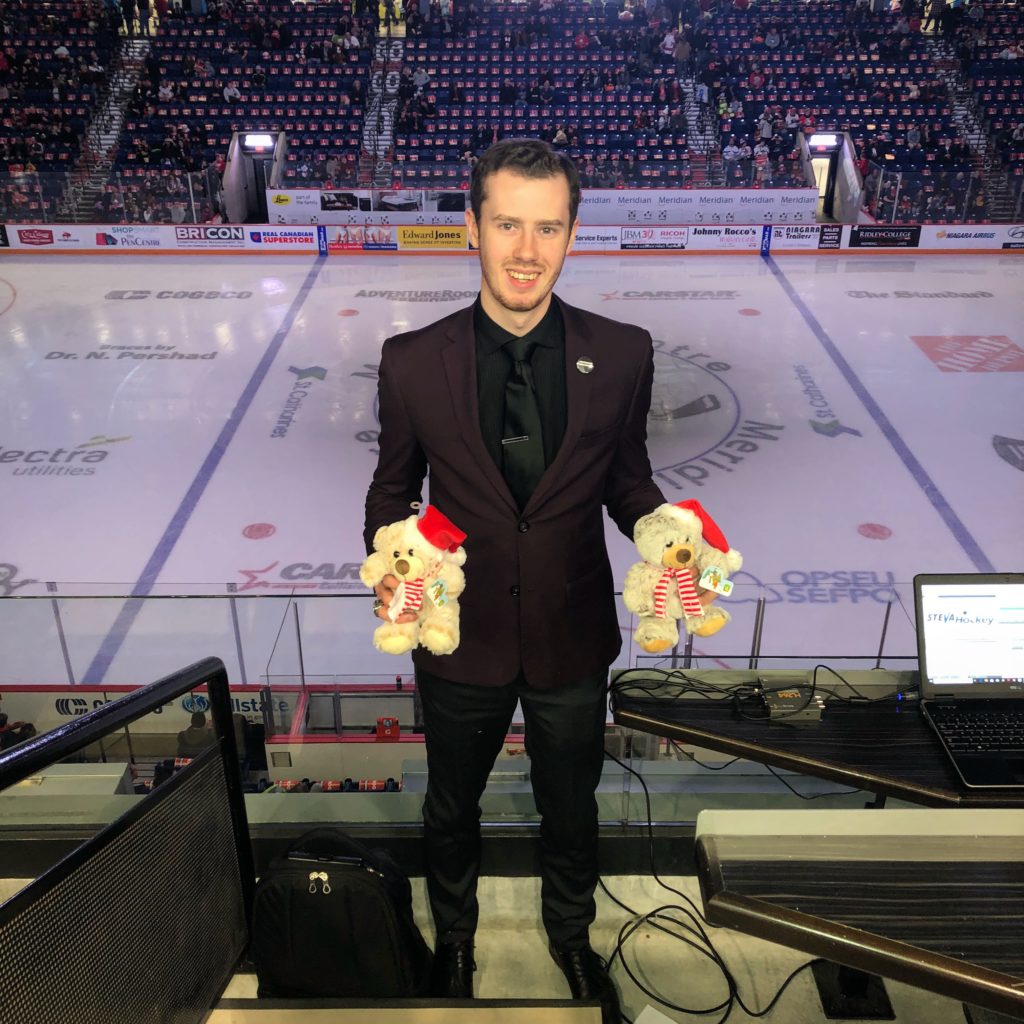 Tell us about your role as the Assistant GM of the Ice Dogs.
My role within the organization is very comprehensive. I oversee a multitude of areas within the Hockey Operations Department, such as Analytics, Player Development, Scouting and Team Operations. I also work closely under our General Manager with all administrative duties, personnel decisions, as well as draft planning and execution.
What does a typical day at the job look like for you?
One of the best parts of the job is that every day is unique, so it's tough to explain what a typical day looks like. A typical week will include most, if not all, of the following:
Planning and executing all aspects of a road trip. This includes responsibilities such as booking our team bus, any required hotels, and team meals.
Preparing and presenting statistical analyses for the coaching staff for the purpose of evaluating our players, and potential opponents.
Watching and filing reports on Minor Midget players in anticipation of the OHL Priority Selection, as well as other levels such as Midget, Jr. B, and OJHL for free agent signings, and for the U18 Priority Selection. In addition to this, I also scout European Players at International Tournaments and over video to prepare for the CHL Import Draft.

Watching our prospects play for their various junior teams in order to evaluate their progress, as well as keeping consistent communication with them and their team's coaching staff.
Completing and filing all paperwork required by the league throughout each week.
Speaking with agents, and personnel from other organizations about various topics.
Beyond that, there are always other responsibilities which arise that require my attention depending on the week, but those are the most consistent duties I see weekly.
Talk about how you became the Assistant GM of the Ice Dogs.
My pathway is a little more unique in the sense that I never played hockey, so it took a lot of steps to get to where I am now. I grew up as a big fan and always knew that I wanted to be involved in some capacity. As I developed a stronger understanding of business, I quickly saw how it was intertwined within sport, and realized that I could have a strong career within the industry on the business side of things.
Early in my first year of Sport Management in university, I was fortunate to be able to shadow along with an OHL Scout from another organization, and he taught me a lot about how to scout. From having this relationship, this led me to an opportunity working the shot clock for his organization on their game nights, a job I was later able to do for the IceDogs. This role allowed me to be at all the Niagara home games and provided me the opportunity to meet Nino Bourikas. I was able to develop a strong relationship with him, and when the season ended he hired me as a Business Operations Intern with the organization to assist him in Community Relations.
As the summer continued on, I was able to begin assisting the General Manager with some administrative duties and developed a relationship with him. When the season began, I approached him with all my reports from the previous season and asked if there was a scouting role available. We then worked out a Hockey Operations Internship where I would continue to assist him with his administrative duties, while still being involved in scouting. I also began providing some analytics for the coaching staff.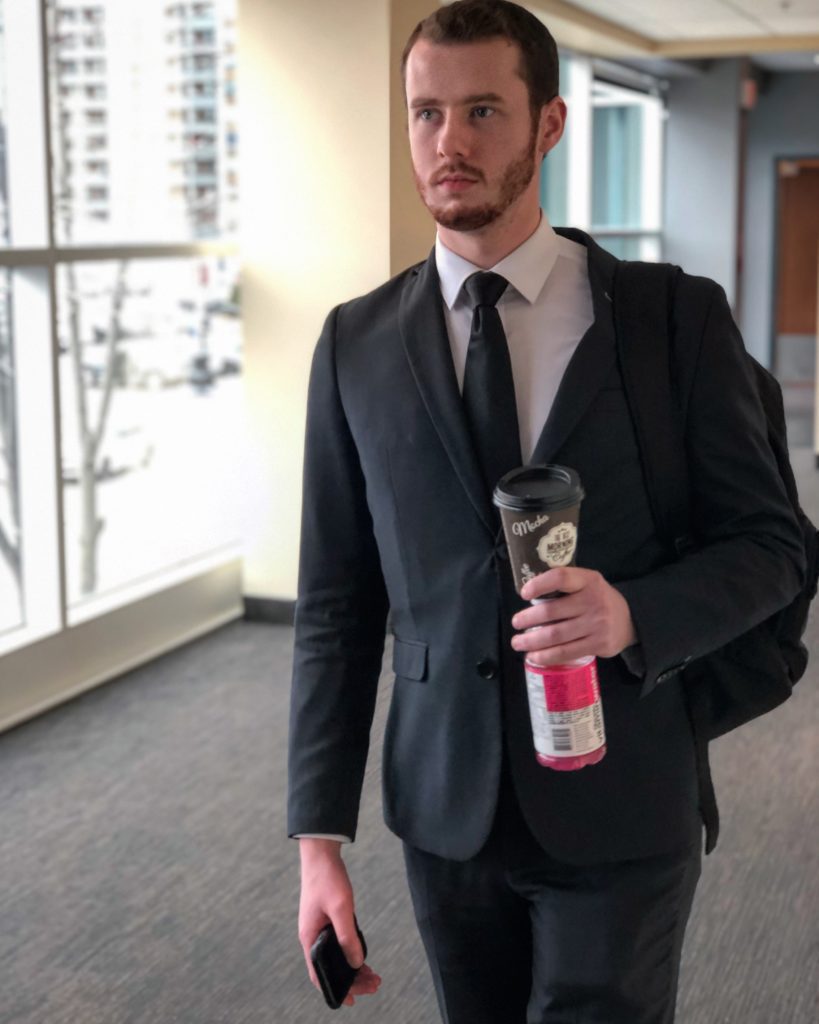 After the hockey season ended, I accepted a role with Toronto FC (TFC) of Major League Soccer and worked for them during the 2017 Season, where I was fortunate to be a part of their historic championship run. As the hockey season began to approach, the IceDogs offered me a promotion to Director of Analytics / Midget Scout. This meant that for about 5 months I balanced schoolwork along with TFC and the IceDogs. Once the MLS season concluded, I began to take on more responsibilities with Niagara and my role began to rapidly grow.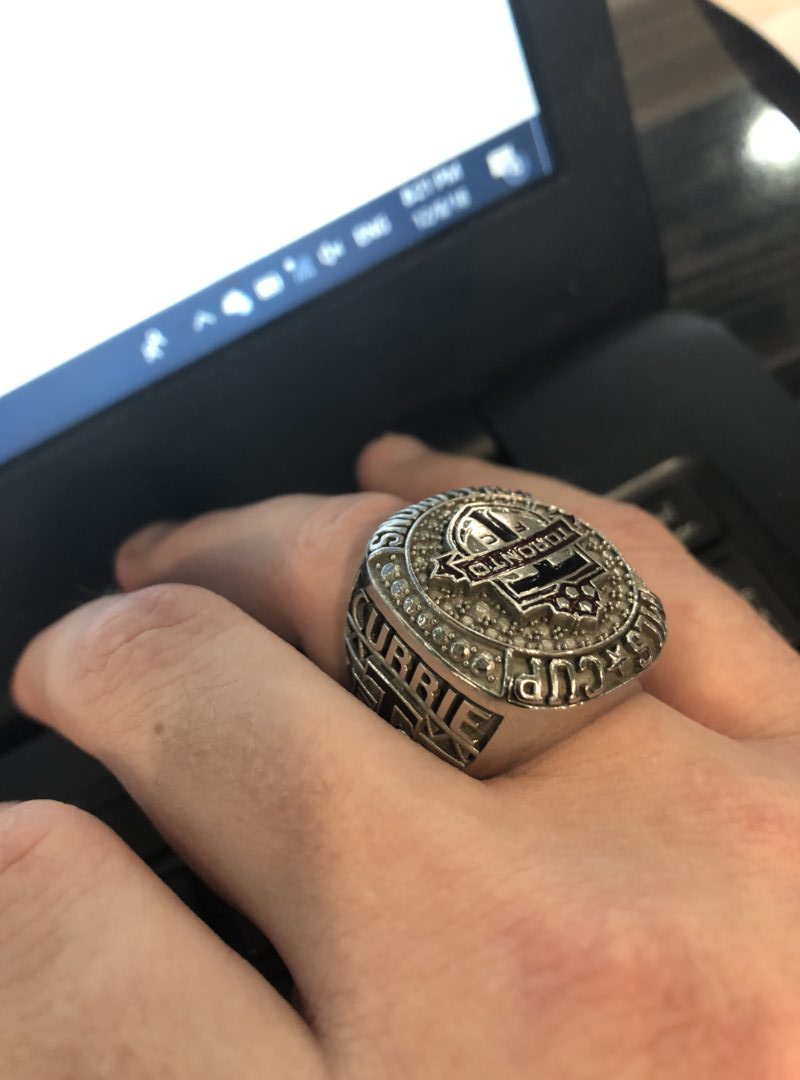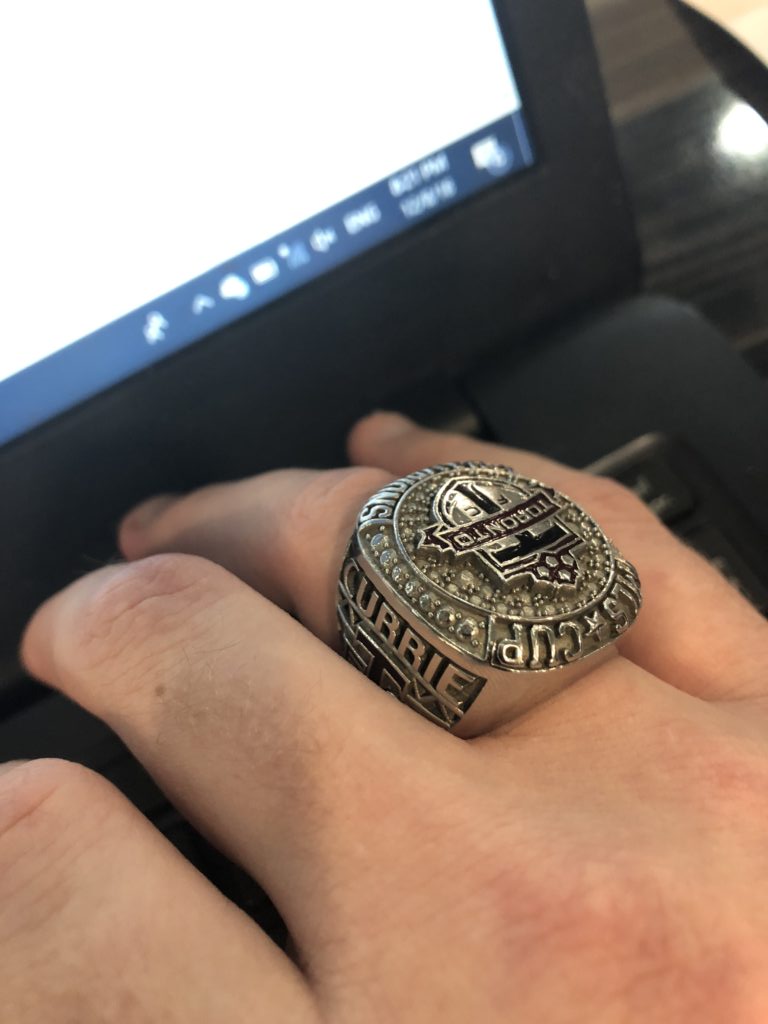 Towards the end of the 2018 offseason, I met with the General Manager and was offered the Assistant General Manager position in recognition of the increased responsibility I had previously taken on. It was officially announced just prior to the beginning of the 2018-2019 season.
What motivates you to work in sport?
I have always been very competitive, so the opportunity to work in an environment where you are always competing and striving to outsmart the opposition was something I wanted to be involved in. Beyond that, it's simply just my passion. I enjoy watching hockey, and it is a surreal feeling to watch the team and know you had a part in putting it together. There is nothing better than having a job that makes you want to spend as much time working as possible.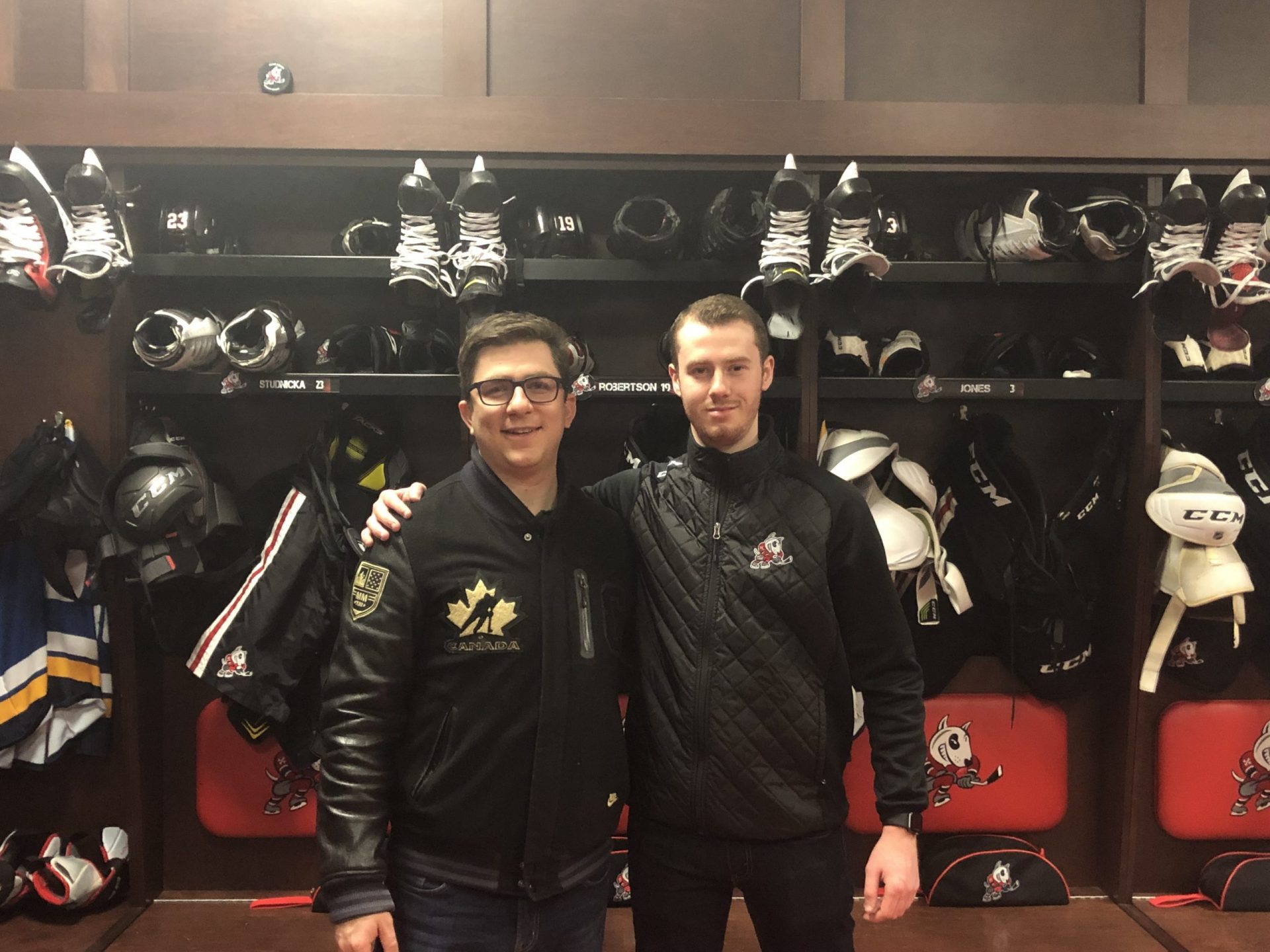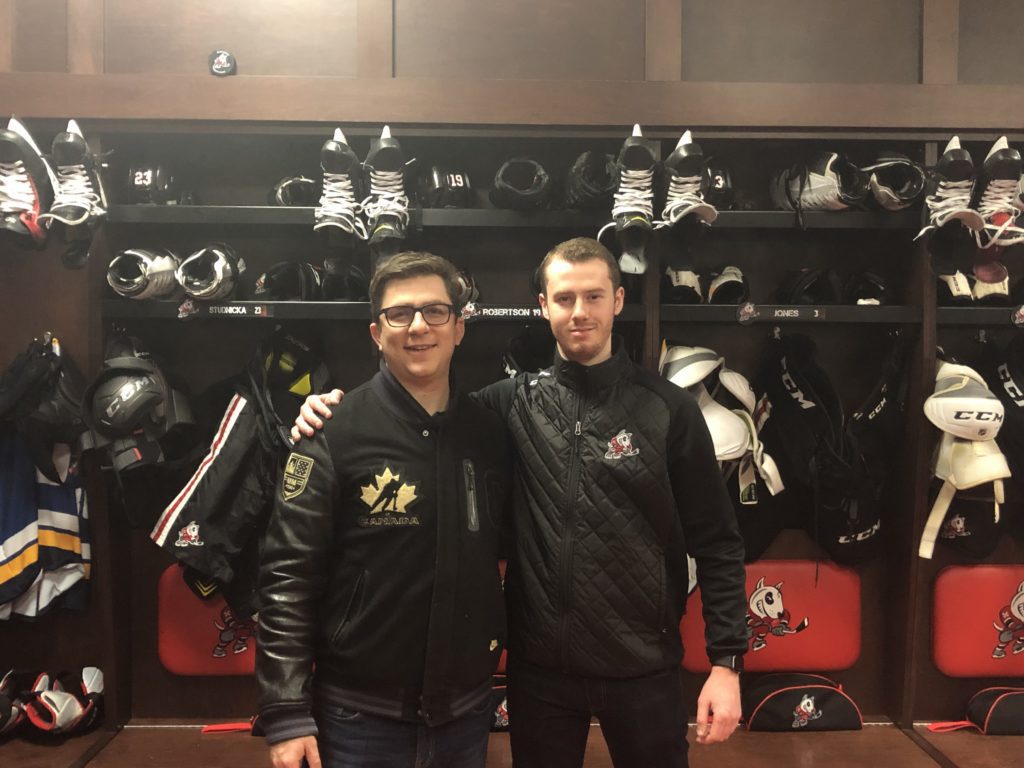 What's the hardest and easiest part about being the Assistant GM of the Ice Dogs?
It's tough to really say what's easy or hard, as each aspect has its own challenges and rewards. I'm going to break the rules and change this question to "What part has the most pressure, and what part is the most satisfying?"
Pressure: The part with the most pressure is being responsible for, and involved with, a lot of difficult decisions. There's a lot of pressure to getting everything right. Even something as simple as making the wrong decision on what the team meal is could have an impact on a certain player's performance. On a larger scale, decisions such as who to draft, who to trade for, and who to sign are all situations where if you're wrong too much, it can cost you your job. There is certainly a lot of pressure on making sure you're prepared for all scenarios and on putting your neck out there for what you believe is the right choice.
Satisfying: Easily the most satisfying part of the job is winning games. Ultimately that is why anybody involved in sports is in the role that they are, because they want to win. So to be able to watch your team achieve a victory, it becomes a feeling like no other.
How did an education in Sport Management help you achieve your goals?
I think the largest benefit with the Sport Management program is the amount of networking you are able to gain through it. Connecting students to their alumni whether it's through guest speakers, networking events, or simply just through an email introduction is important. So I took advantage of that when I was in school. The ability to be able to make these relationships early allows for many benefits down the road.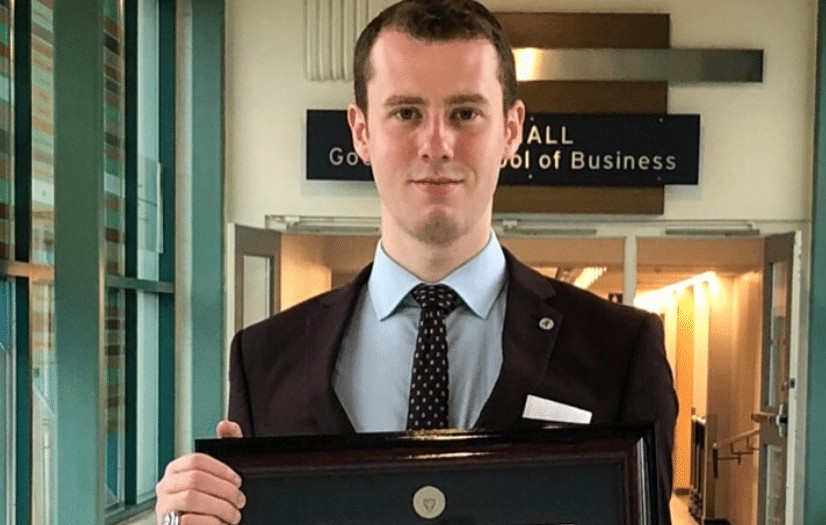 As well, the courses you take within the program are very applicable to the situations you'll experience when you are working. For example, Event Management continues to be the most relevant course I took while in my program. This class teaches you the importance of planning, stressing the importance of accounting for every detail and potential issues. For example, I am currently planning the logistics for our upcoming training camp, and I have referenced past notes multiple times already to help with my planning. There are many other classes that help prepare you for the industry, such as Organizational Behaviour, Finance, and Marketing that are of great benefit, but Event Management is the one I benefited from the most.
Lastly, the flexibility the program provides was a tremendous help in me being able to pursue this position. Courses such as the 4th year internship or a 3rd year independent study are great ways to gain credits while being involved in the industry and allows valuable opportunities to gain experience without falling behind in school
What are three main areas of personal development aspiring sport professionals should focus on and why?
I would say the three main areas for them to focus on would be:
1. Their ability to problem-solve.
2. Their ability to communicate.
3. Their ability to be organized.
When you begin working in the sport industry, you are faced with multiple unique challenges on a daily basis, and you won't be able to take everything to your boss for help. You have to be able to quickly identify issues and solutions efficiently in order to allow your organization to be successful. If you can't put out a little fire early, it could become a much larger fire by the time it gets to your boss's attention. So I would say the most important skill to have and develop is to problem solve, especially while under pressure.
Beyond that, the other two areas would be communication and organization skills. It's important to remain organized so you don't lose track of assignments, and that you always have what you need ready to go. As well, it's imperative to know how to communicate efficiently. This means being able to send professional emails, knowing when to speak and when to listen, and making sure that information is relayed to all involved people when necessary.
Who else you think we should interview for SPMA next?
1

James McGregor

James was the Director of Amateur Scouting for the Edmonton Oilers and held various roles throughout the organization. He has a great story of how he got to his position, as he initially began in Ticket Sales for the organization.
2

Nick Williams

I worked with Nick when I initially joined Niagara. He was the Manager of Game Day Operations at the time and has since gone on to join the Canadian Hockey League. He provides a fantastic insight into the operations of events and how they are run.
3

Freddy Lamay

Freddy is the Video Coach for the Belleville Bulls of the American Hockey League. He would be a great interview because of how many different jobs in hockey he has worked in order to progress in his career. Previously he was the Manager of Hockey Operations for the Brampton Beast of the ECHL and he ran the Analytics for the St. John's IceCaps of the AHL.
---
Brandon Currie
Interview by SPMA
Posted August 10, 2019 in Your Career in Sport