Nino Bourikas is the Director of Community Marketing and Group Sales for the Niagara IceDogs Hockey Club. The IceDogs are one of the most illustrious minor hockey teams in the world. For an Ontario Hockey League (OHL) team, their city rallies behind them like few others.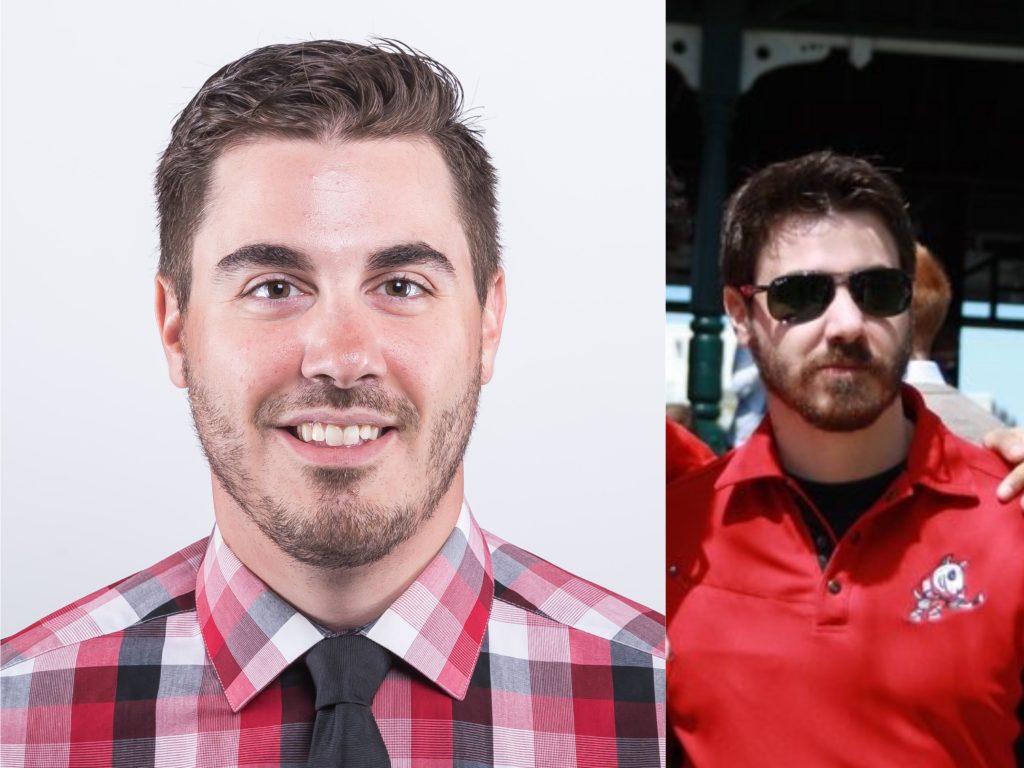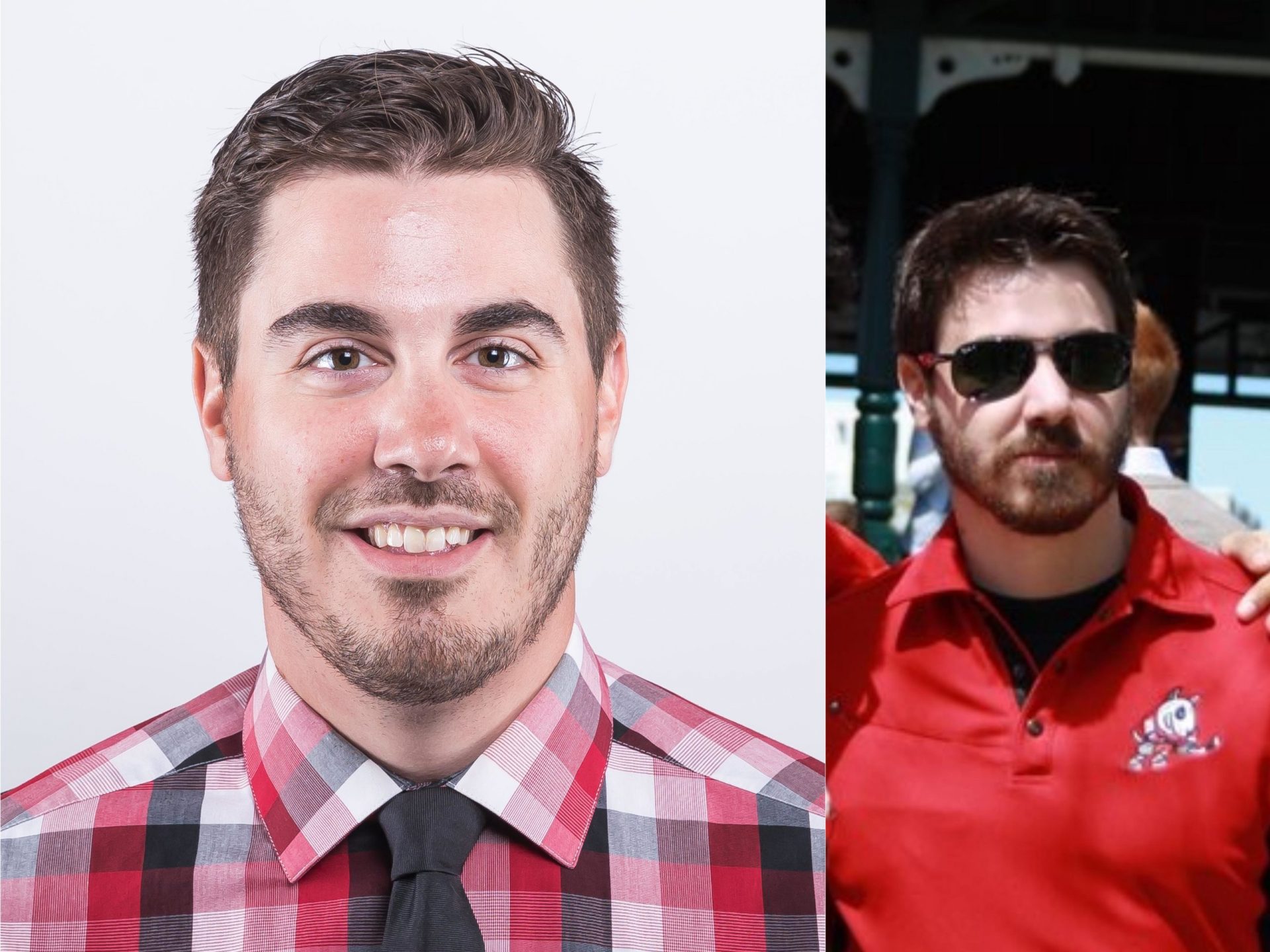 I've known Nino for over a decade. We first started our paths in the sport industry as classmates 12 long years ago. Having this relationship has given me a front-row seat to each step of his sport career. And indeed, Nino's had some pretty incredible sport experiences to date. From being a standout in our graduate class to doing his Master's in Florida, Nino's growth has been fun to watch. Nino is the second closest interview we've done, other than Kishan Mistry who was interviewed by his brother. So it was really exciting for me to interview him about his role as Director of Community Marketing and Group Sales. While we talked about his role, I managed to get him to talk about his passion for sport (and the Buffalo Sabres) and drop a little advice to aspiring sport professionals. Enjoy!
Tell us about your role as the Director of Community Marketing and Group Sales with the IceDogs.
My role as Director of Community Marketing and Group Sales with the IceDogs is an all-encompassing position. I find myself using lots of different sport management skills in everyday affairs including community relations, athlete relations, marketing, sales, event planning, sponsorship, etc.
That's one thing about the sport industry that can't be found in a textbook. Even though you may have a title, your job isn't always contained inside a box. Working in sport is a team effort.
What does a typical day at the job look like for you?
One of the things I like most about my job is that no day is ever the same. I wear many different hats here with the IceDogs, so I've been able to develop my skills in different areas of sport management. An average day can include some or even all of these: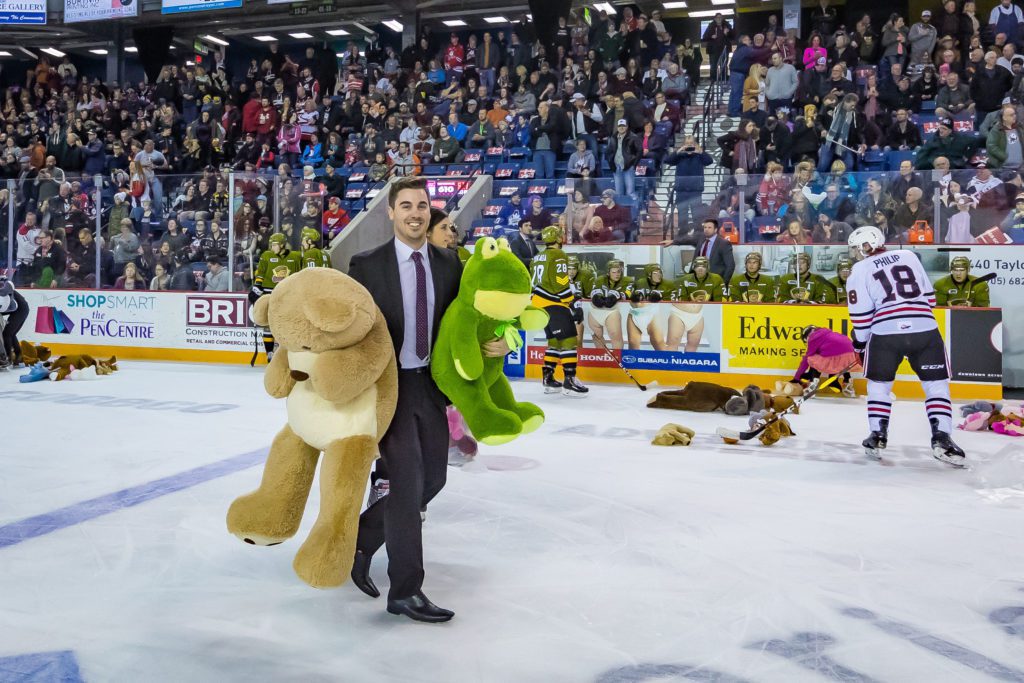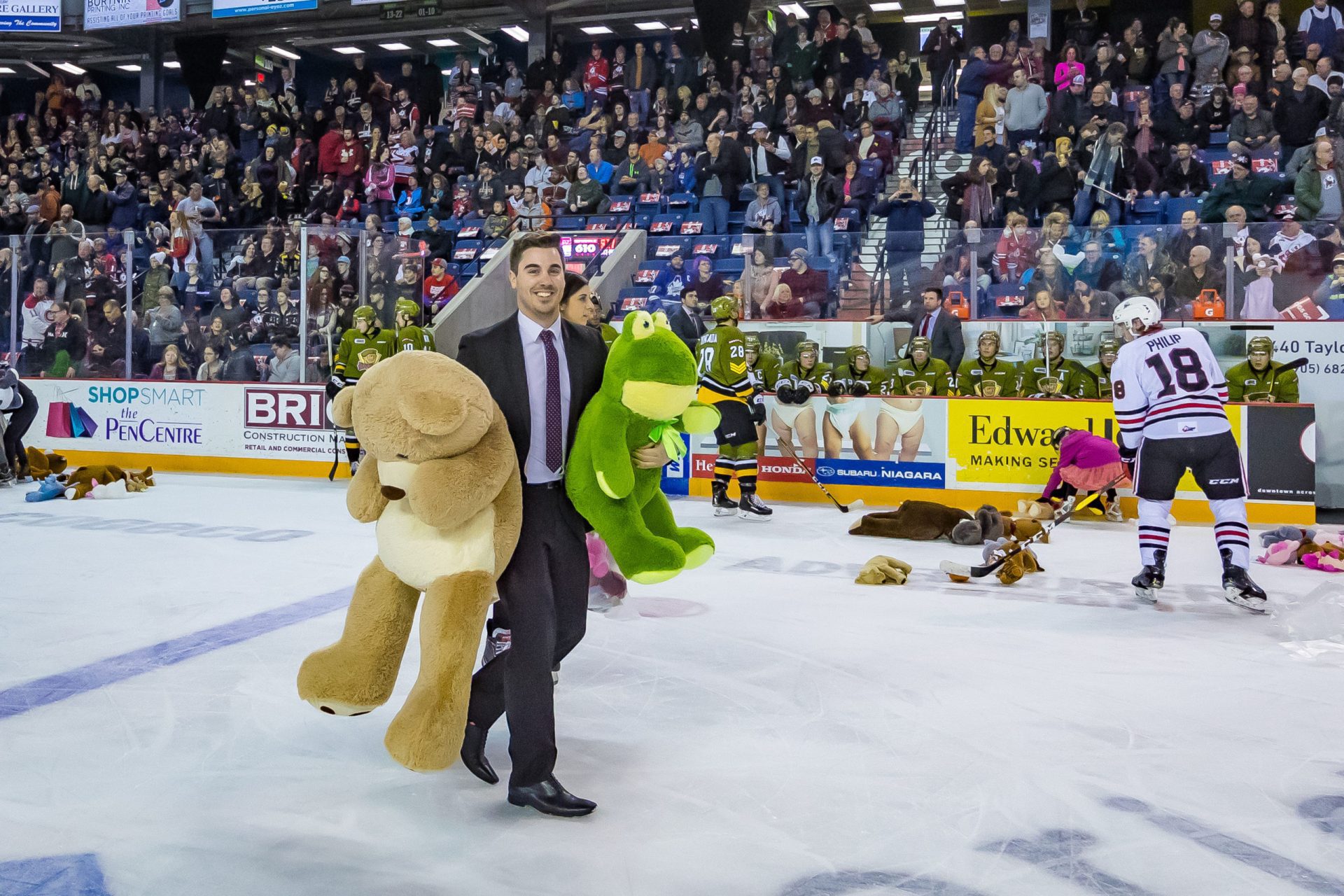 Activating a team or league-wide sponsorship
Leading an assembly with our players at an elementary school
Booking our mascot for a community event
Booking a team outing in the community
Managing a new group ticketing account
Processing a donation request
Assisting in game-day procedures
Managing Kids Club registrations and activities
Etc.
Every day is different. Some days may include one activity from the above list and others may include tasks I've never done before. But I'm always up for a challenge, no matter what my day brings. At the same time, learning something new every day is an aspect of my role as the Director of Community and Group Sales with the IceDogs I cherish.
What motivates you to work in sport?
Personally, I enjoy being a part of something that is bigger than me. The community here in Niagara really rallies around the IceDogs. It's a lot of fun (and a lot of work) to be a part of the long playoff runs. Being a bit of a sociable person, it's nice to walk around the rink and chat with so many fans during any of our home games.
It wouldn't be a Nino Bourikas feature without mentioning my love for the Buffalo Sabres. As long as I can remember, I've been a Sabres fan.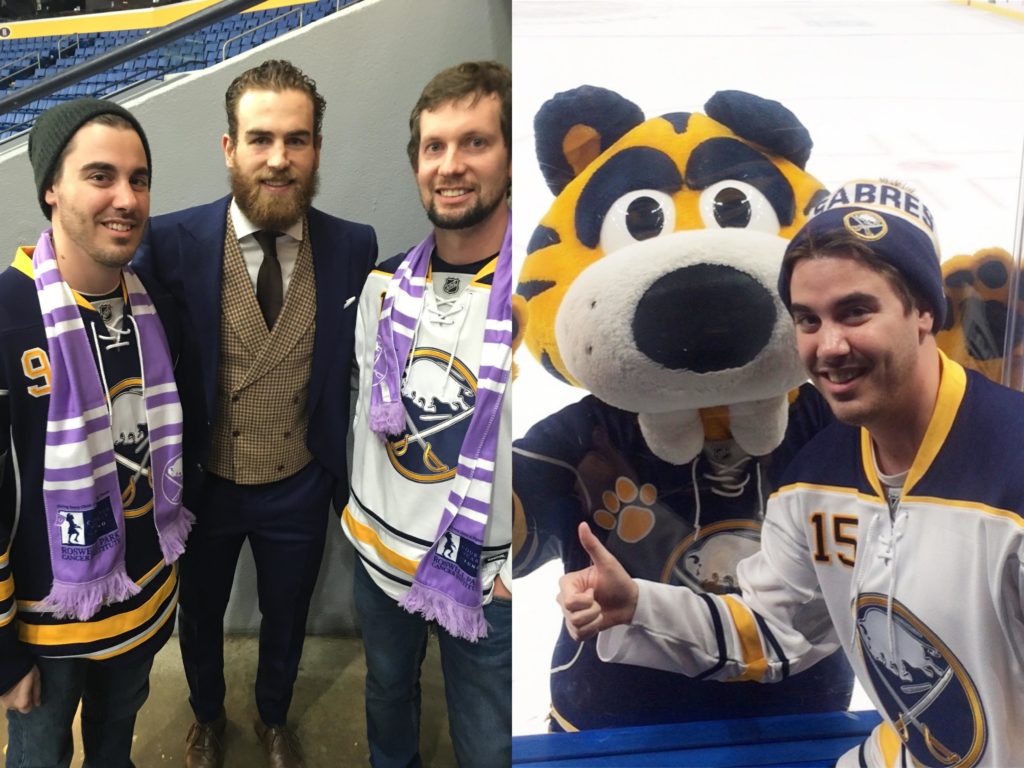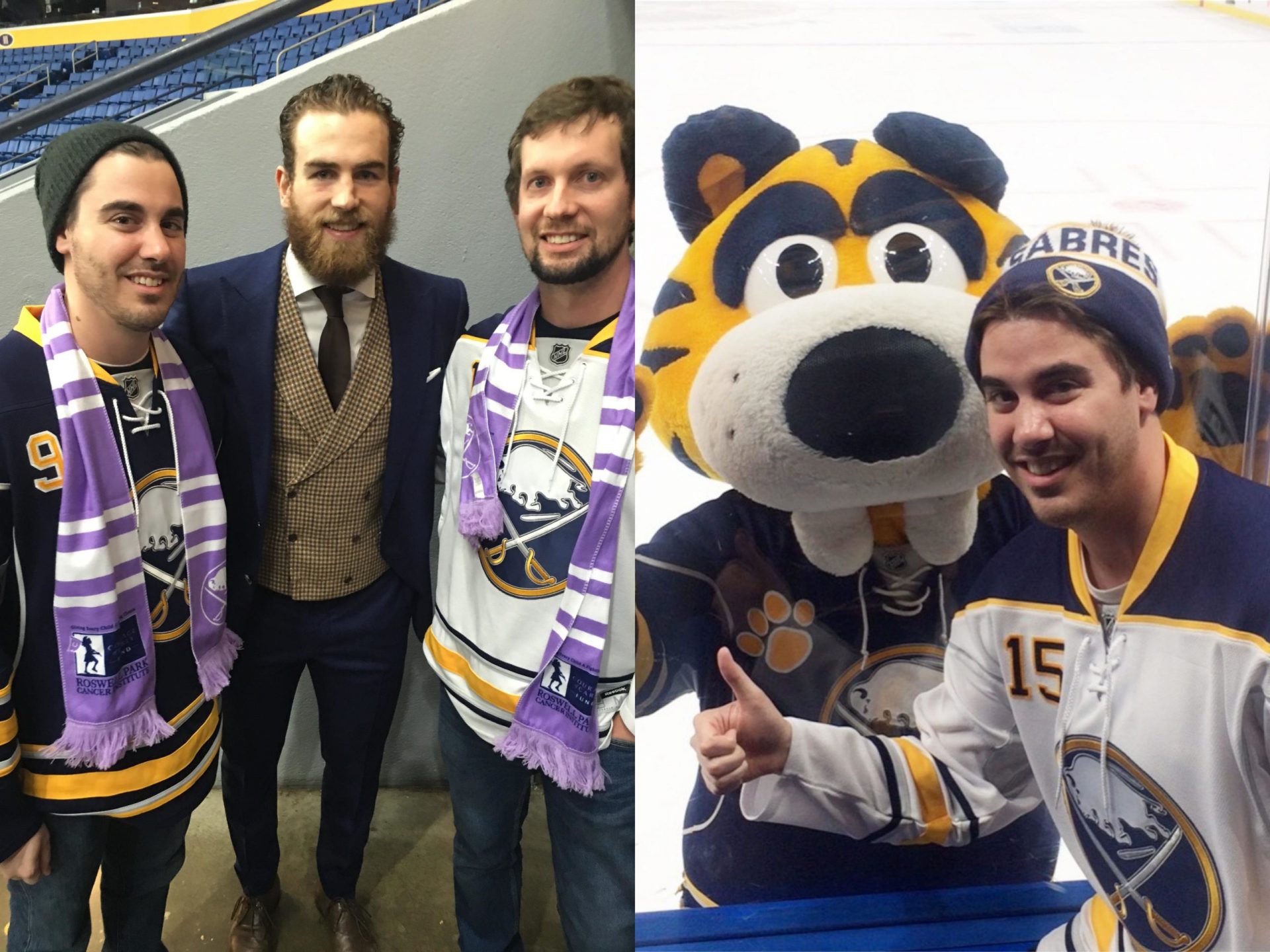 "When I look back on photos of myself in elementary school, my appearance changes as the grades go on. What doesn't change is what I'm wearing. I wore a Buffalo Sabres jersey to class picture day in elementary school for four straight years!"
My passion for the Sabres evolved into one for the game of hockey, other sports and the business side of things.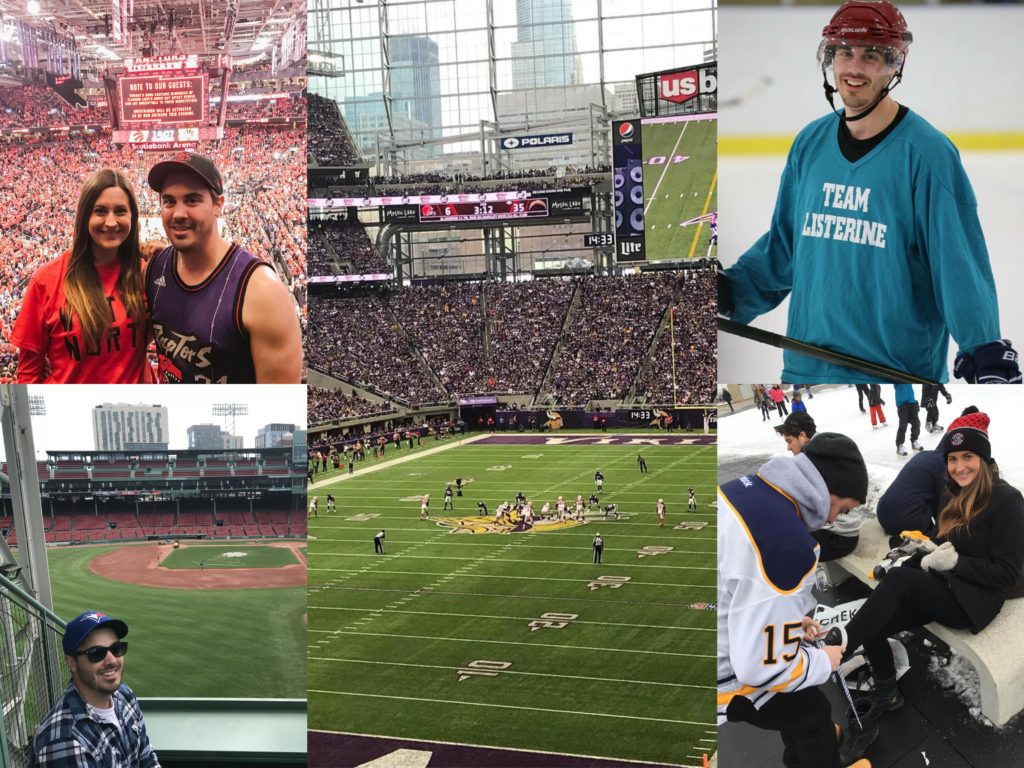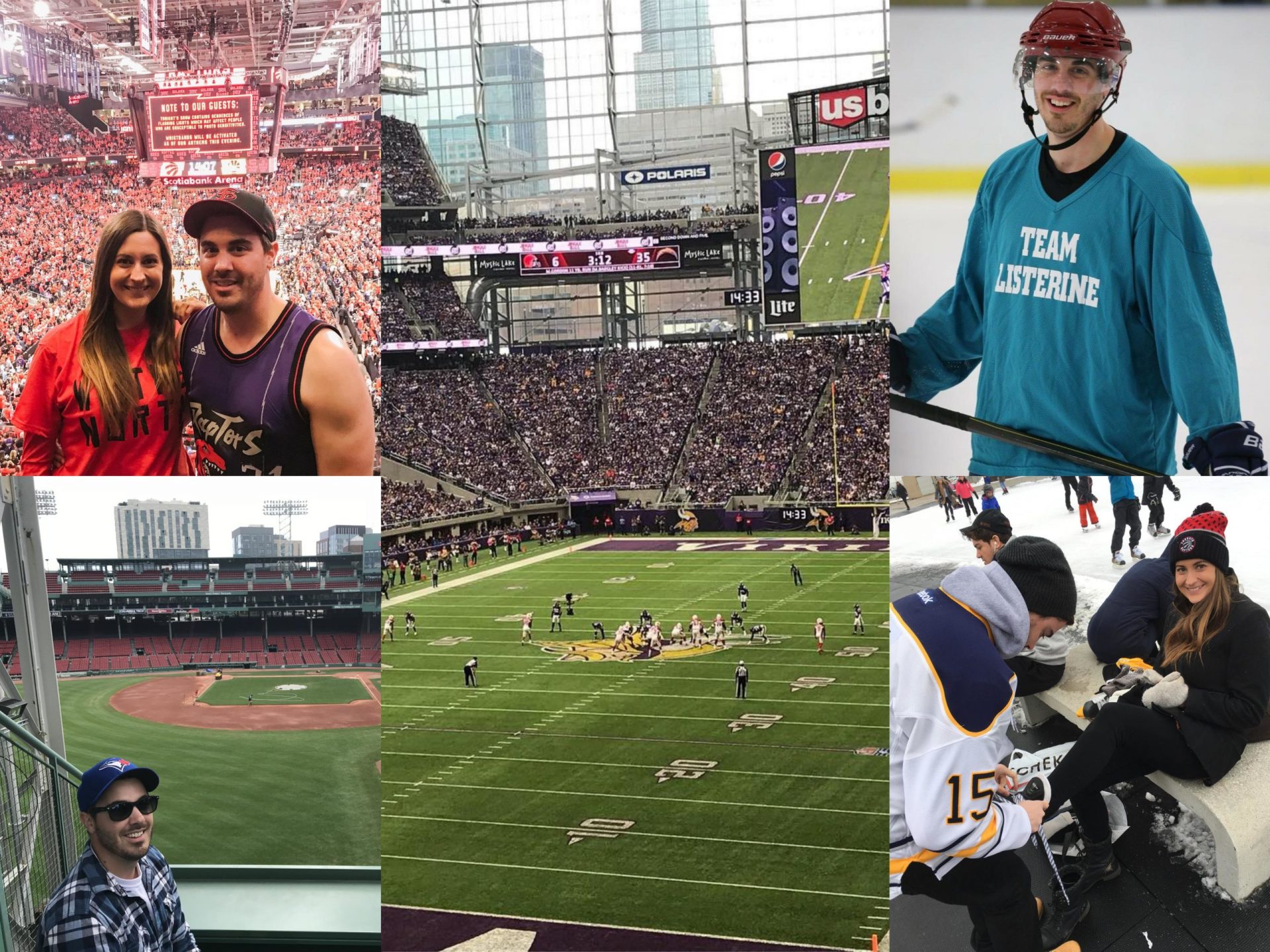 By sharing this with SPMA readers, I hope why I am motivated to work in sport is answered clearly. It's my passion. There's not another way to put it. My love for sport on the playing surface, behind the scenes and in the front office defines me.
Tell us as much as you can about getting your Master's degree in Miami.
Blasphemy!??? I know you wrote Miami on purpose Mat!!!
I actually attended Florida State University which is in the state capital – Tallahassee, Florida. The University of Miami is one of Florida State's biggest rivals when it comes to athletics and it's ingrained into your DNA to dislike the Hurricanes from the day that you step foot on campus – haha.
"My experience at Florida State was incredible. I don't have one negative thing to say about it. The (MS) Sport Management program was educational and fulfilling. "
I completed an 8-month internship within the Athletic Department. This experience exposed me to hands-on marketing and promotions within an intercollegiate environment. I was lucky enough to be a student down there when the Florida State men's basketball team won their first-ever ACC Championship too. So that was really cool!
Despite the experience being one that I'll never forget, going to Florida wasn't easy at first. I have to say that I was a little nervous to be moving down that way as a Canadian and essentially starting everything from scratch. The student body at Florida State was amazing and I'm lucky enough to have graduated with a few lifelong friendships.
What's the hardest and easiest part about being the Director of Community Marketing and Group Sales?
Hardest: The most challenging aspect in my role as Direct of Community Marketing and Group Sales with the IceDogs is training our players to know how to act and understand the importance of being in the community is sometimes a challenge. Because our league is essentially a cycle with the players coming and going every 4-5 years, I have to constantly be working with the younger ones to ensure that they're comfortable with the public. They are still just kids after all – ranging from 16-21 years old. It's also important for me to work with our hockey staff to ensure that I'm not asking too much of our players. Their on-ice, workout, and in-school duties take precedent on most occasions. It's all about finding that right balance.
Easiest: Everybody in the Niagara Region wants to be a part of or included in some sort of IceDogs community outreach. So coming up with new and exciting ways to engage with our fans is easy. No doubt, when you have that kind of interest level in the product, my job as the Director of Community Marketing and Sales becomes that much easier.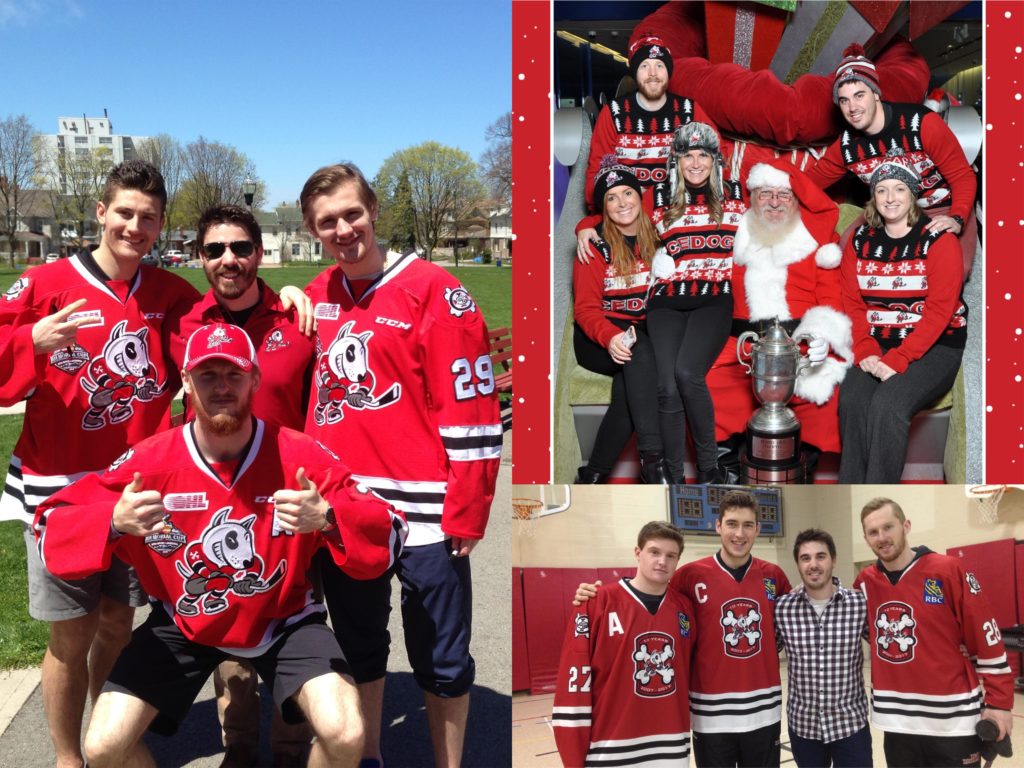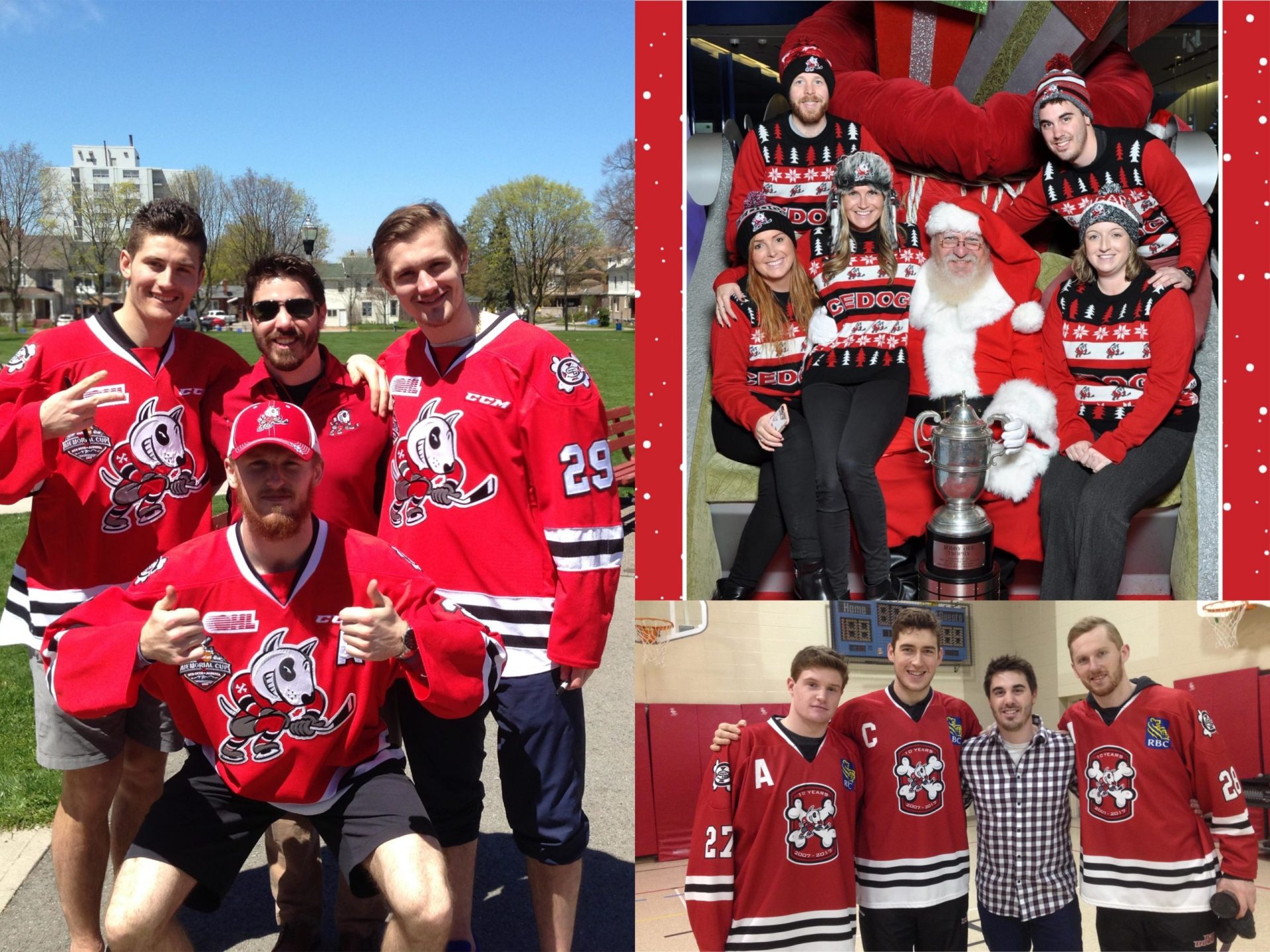 What are three main areas of personal development aspiring sport professionals should focus on and why?
1

Communication Skills

Creating successful relationships with all sorts of stakeholders will always make things easier for you.
2

Sales

Sales are the lifeblood of so many sport organizations. Often, it's the easiest way to get your foot in the door. And it's quite rewarding. So before closing the door on considering a sales position in sport, consider the benefits.
3

Confidence

Always be confident in yourself because professionals can see right through a facade. So work to be proud of who you are. At the same time, never be afraid to suggest an idea that you've come up with. It could end up turning into a hit. But if you keep it to yourself, you may never realize the success it could have been.
Who else you think we should interview for SPMA, other than our boy Kyler (he's coming to us this weekend)?
1

Steve Barry

Steve Barry is the Program Coordinator at Sport Western. Steve would be a great interview as he started his own business in adult recreational sports before moving over to a role at Western University.
2

Tyler Ferguson

Tyler is the Director of Business Development, T. Litzen Sports Ltd. Fergy travels quite a bit and gets to work with a lot of the big universities here in Canada to take care of their Nike uniform and apparel accounts. He'd be great to get on here for a feature.
3

Adam Halberstadt

Adam is the Manager, Sales & Service, MLSE – Marlies and Argonauts. Adam has been with MLSE for quite some time now, and would probably be an interesting profile with the Raptors winning the NBA championship in June.
---
Nino Bourikas
Interview by Mat Israelson
Posted July 18, 2019 in Your Career in Sport