Bryan Graham is the Commissioner of the Superior International Junior Hockey League (SIJHL). As the title suggests, Bryan Graham wears many hats in the sport industry, especially within the community of Thunder Bay. Our President Mat Israelson had the pleasure of working under him way back in the day and says that Bryan is one of the most relaxed, cool, collected, and friendly people he's ever met in the industry. During the offseason, he often handles corporate relationships between sponsors and the league. During the season, Bryan Graham can deal with anything from editing video of games, to disciplining players in the SIJHL. Bryan Graham's history in officiating and player operations in the East Coast Hockey League (ECHL) eventually led him to his current role. A fun fact about Bryan Graham is that he is also President and Part Owner of the Thunder Bay Border Cats in the NWL. Not to mention, he's also their game day public address announcer! Read on to learn more about the commissioner role and get a glimpse into a role where managing multiple complex roles collide. Enjoy!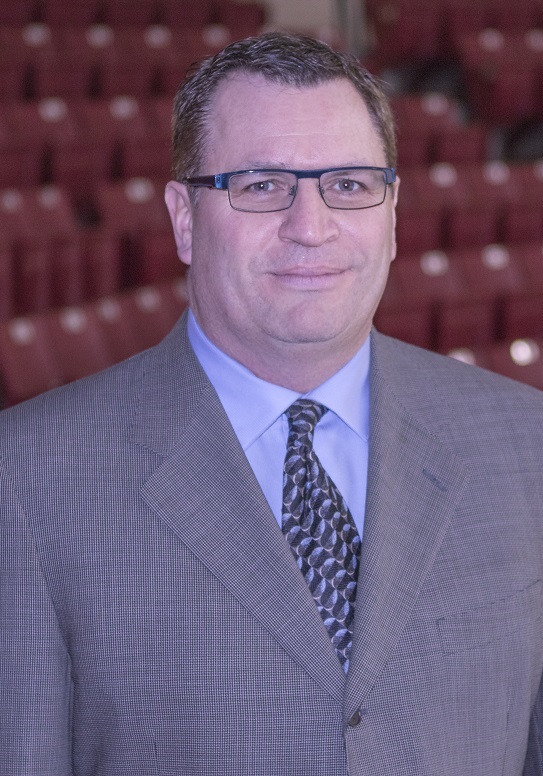 Tell us about your current role as commissioner of the Superior International Junior Hockey League (SIJHL).
This is my sixth season in the SIJHL as commissioner. I handled all the business side and the hockey operations side because that was my background in the game. I worked for an extended time in the United States in minor professional hockey. Mainly with the ECHL (East Coast Hockey League) as an on-ice referee and as a director of officiating and vice president of hockey operations during my total of seven years in that league.
What does the day to day look like for a commissioner of a hockey league both in season and out of season?
Day to day in the offseason is more preparing for the upcoming year. Trying to develop more corporate partners for the league, getting ready for our annual dinner meeting which is held in June. Also, setting up the league playing schedule is another big task during the offseason. When the season starts, each team plays a 56 game regular season. After that, we have about five weeks of a playoff to determine our champion.
When the puck drops, it's far more hockey related. Dealing with player discipline, reviewing video, and dealing with officiating for the league because of my officiating background. Handling a lot of the partnerships we have in place during the season and facilitating that. All of our games are broadcasted on Hockey TV and they are a major partner of the league. I also handle media requests in the off-season. But again, a lot of the stuff when the season commencing has to do with what is happening on the ice over the course of the season and the playoffs.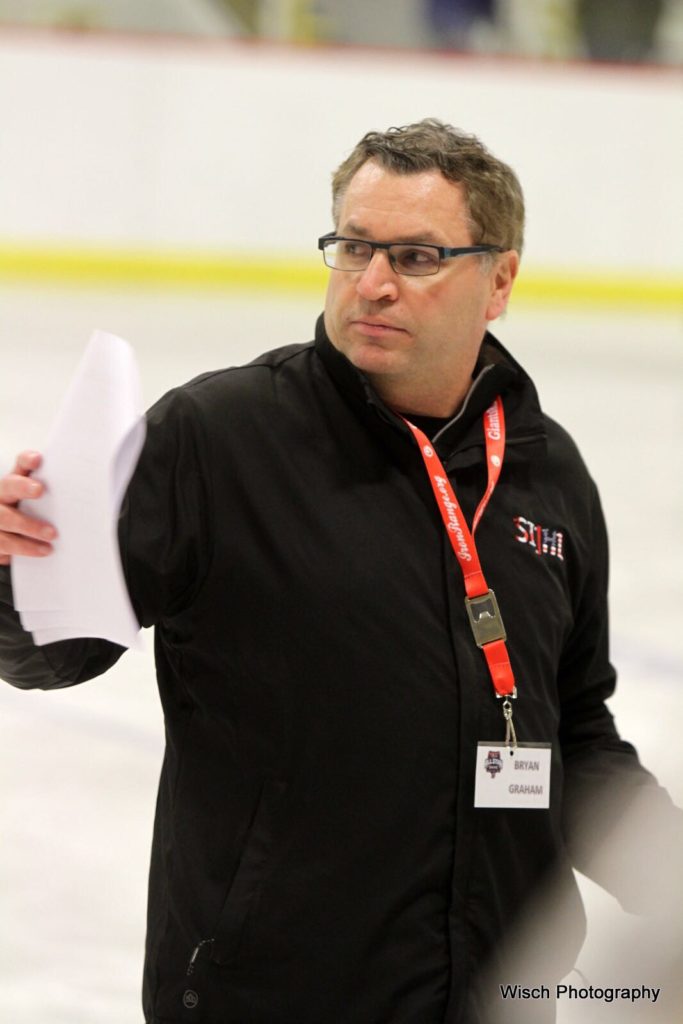 What made you stand out as a candidate to be commissioner of the league?
After my days in the ECHL, I moved back to Thunder Bay in 2005 where SIJHL head offices are located. I had preliminary discussions with the league then but it didn't go very far. Then in the summer in 2014 the position came open and I was asked to apply by one of the general managers in the league. I think what enticed them with me was they knew about my experience within the game and especially in hockey operations on a professional level. I also knew other people in the league who then also approached about the role. So I then interviewed for the position and I was fortunate enough to eventually get the role.
How difficult is it to reach out and get partnerships and what role do you play in it as the commissioner?
It is challenging at times. I know a lot of different companies have difficulty with this. The one thing when you're trying to get a national sponsor is you have to get your foot in the door. It's about getting that contact and be able to make your pitch on what our league can provide.
We're in a different situation than some of the other nine Jr. A division leagues in Canada. We have two American clubs in our six-team league. Finding a national advertiser that can work with all six teams can be challenging because you're dealing with companies that may only be exclusively located in Canada or the United States and aren't looking to market their brands in other countries. So that's one of the challenges. Right now we're really focused on our website. We're actively monitoring the number of hits we receive and were continuing to grow and develop partnerships of more of an online variety.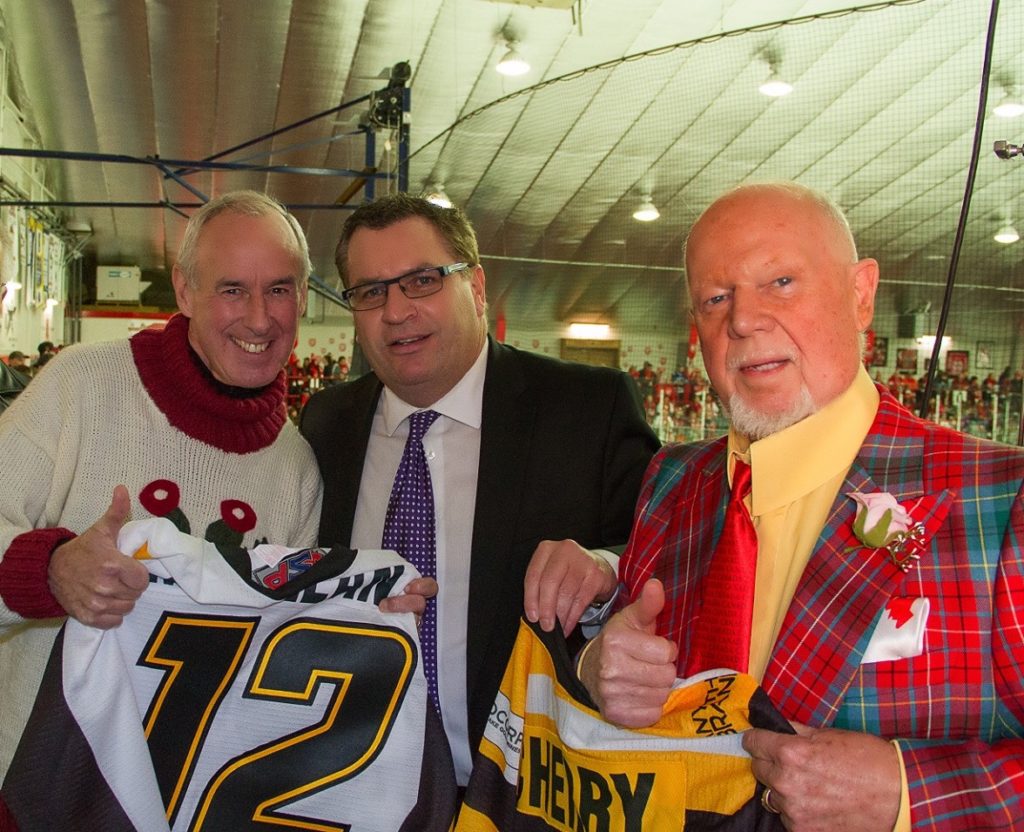 What would say is the most challenging aspect of being the commissioner?
The most challenging aspect would have to the time that goes into it. When we play during the regular season it's a seven day a week job. It is great to be involved in the game and whenever you can be involved in sports and make a living out of it it's fantastic. I think I'm very fortunate. But, I do wear a lot of hats in the league. I do also have great support and have surrounded myself with some very good hockey people in the league, including media and website content staff.
However, you never know what will come up each day and each game. Player discipline takes a lot of time and the reviews and going through that. Trying to make the right decision that's fair. Not only to protect a player that's injured but to tell player if you step over the line you will have to miss games and sit out because of that. That would have to be the most difficult part of the job by far. Only because you have to make tough decisions that are very time-consuming. But you want to make sure it's done in a diligent manner and all those bases are covered when you make those difficult decisions.
"You want to make sure it's done in a diligent manner and all those bases are covered when you make those difficult decisions"
What would say is the most rewarding part about being the commissioner?
I would say when you see players move on to the next level. Obviously at the Jr. A level we are trying to move players on to the next phase of their life and hopeful that includes hockey when they move on to college. Some players go onto to major junior hockey in Canada from our league.
Also, to see the coaches that move onto higher levels and our officials when they're selected to work both regional and national championships. That's very close to my heart because of my past as an official. But ultimately, just seeing the success of the league, seeing how much fans enjoy the product and love coming out to the rink is very rewarding.
One of the best things about our league is we really have players that work hard in the community. They're out there going to schools', going to churches', going to community centres. They're doing a lot of work off the ice which really makes them apart of the community. These young men come from all parts of North America to our league, our cities, our towns. So, that's very rewarding when you see them out there and they but into it and I think that's a win-win for everyone.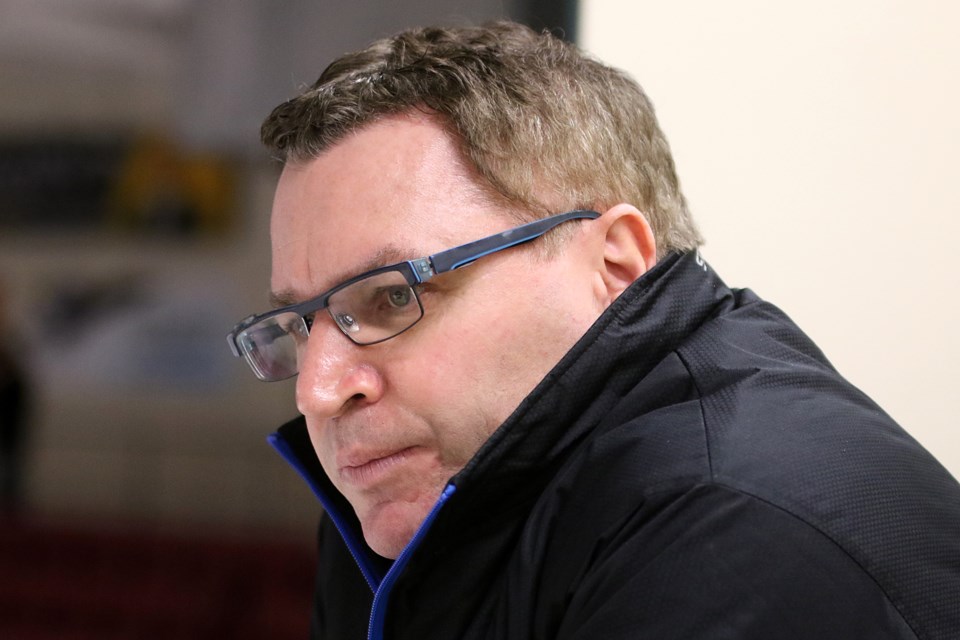 What are the three skills or qualities a commissioner needs to have to be successful in the sports business?
I think leadership. A lot of times you don't always have the same opinion from all six teams when you're trying to do something on a corporate side or beyond the ice in the terms of a new directive. I think being the leading role in the room at the board level is very important. I think developing trust amongst your executive members, your teams, your coaches, your players, also very important. I think to buy into working hard. Waking up every morning being focused and you're trying to do the best job as possible. Sometimes all your decisions aren't the most popular. But you're trying to do what's best for the league and for everyone that's involved.
What advice would you have for someone who's trying to break into the business side of sport?
I think there is a lot of internship opportunities out there if you look hard enough. Whether you're in sport management or not, I think getting in is important. A volunteer or a paid internship can go a long way getting your foot in the door. There are great stories of people in all levels of sport who started out as a web coordinator, in ticket sales and moved their way over time by being loyal and being a hard worker and became a general manager. Whether that's hockey, baseball, etc. So, I think if you're interested in sports, it's a great way of making a living.
Sometimes you think this is a fun thing that I'm being paid to do, especially if you are really into sports. You can be male or female, the opportunities are out there. I think once you get on with an organization, you see what work you can accomplish. It's also very important on a team level, that when positions open up in the league front office, they always look at teams and their employees. That happened when I was in the ECHL because they already knew so much about the league, their C/V's stood out and they knew people. Their devotion to the league and the peopled attached showed their commitment. If your interested in getting in, go and get an internship, volunteer, just get into the day to day operations of the club or organization.
Would you say passion is a huge motivator in sport to keep going and stick through those difficult times?
Absolutely! You have to have a passion. You have to be true to yourself. I'll admit there are nights I don't sleep well when I have to make a big decision. I try to use as many resources that I can to make the right choice. I'm fortunate we have nine other presidents and commissioners in the CJHL (Canadian Junior Hockey League) which is coast to coast. So you can rely on so many resources. But passion is so key. You have to sometimes have to have the willingness to make tough decisions and not be the most popular person in the room. But at the end of the day if the people you're working for trust you and know you've gone through the due process. I think it goes a long way in successful in your role.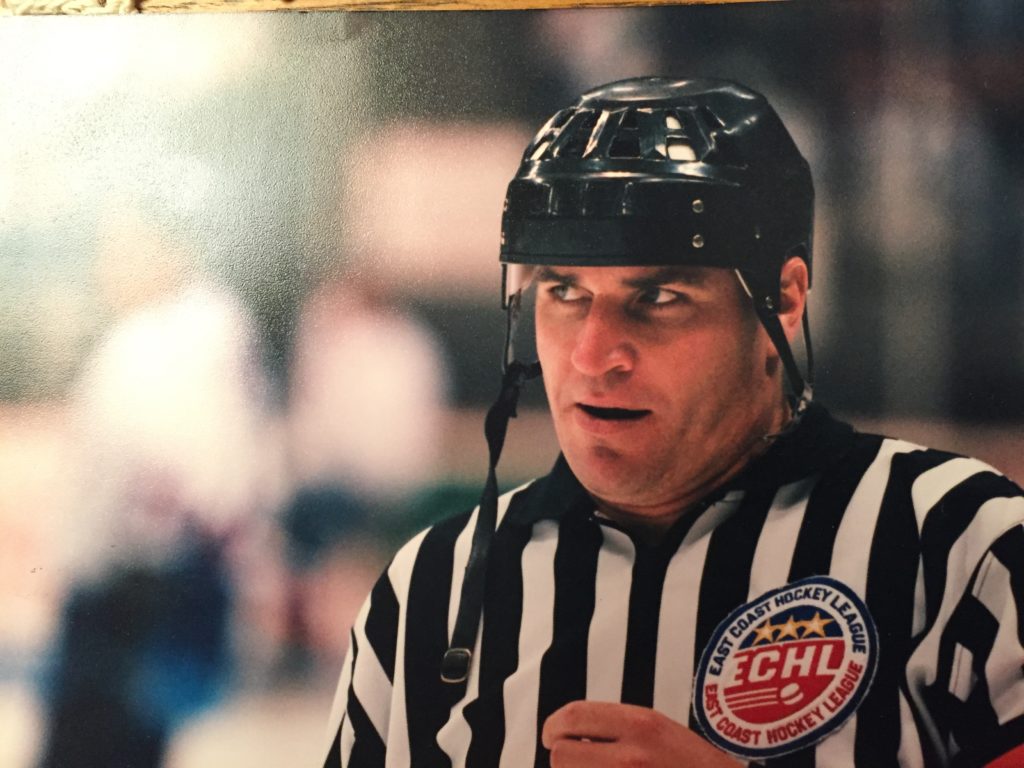 Final Thoughts From Anthony
Bryan Graham plays a vital role in the SIJHL: Commissioner. He has to balance relationships with players and team management, spectators and sponsors, alike. Bryan Graham has a very unique perspective of hockey because he started off officiating in the ECHL. He then moved to player operations, and now as Commissioner of the SIJHL. Bryan's life is dominated by only hockey; he also plays an important role with the NWL's Thunder Bay Border Cats. I am very grateful that Bryan offered me and SPMA readers the opportunity to dive deeper into what a position like his is really like, where hockey and the on-ice product are equally as important as the off-ice administrative duties.
---
Bryan Graham
Interview by Anthony Clark
Posted February 5, 2020 in Industry Profiles