Christopher Flynn is the Senior Manager of the Oakland Athletics sports business academy called "The CORE." Christopher has been with the A's for almost three years and has seen the start and development of The CORE program. The CORE is an innovative sports business development academy, built around the A's baseball club, aiming to introduce recent university and college graduates to the sports business world. Christopher shares his path to working in this leadership role with the Oakland Athletics and has an interesting story to show for it. His sport industry journey began in 2009 with working for a Bay Area women's soccer team called the FC Gold Pride and continued for in soccer for nearly half a decade with Sporting Kansas City. It was really interesting to hear how grit, hard work, determination, and high-level networking jump-started Christopher's career in sport. It's these characteristics and skills that Christopher imparts on his The CORE mentees on a daily basis and our readers in this conversation. For those of us navigating and often crafting our own careers in the mercurial waters of the sport industry, this interview contains plenty of terrific insight and inspiration. Enjoy!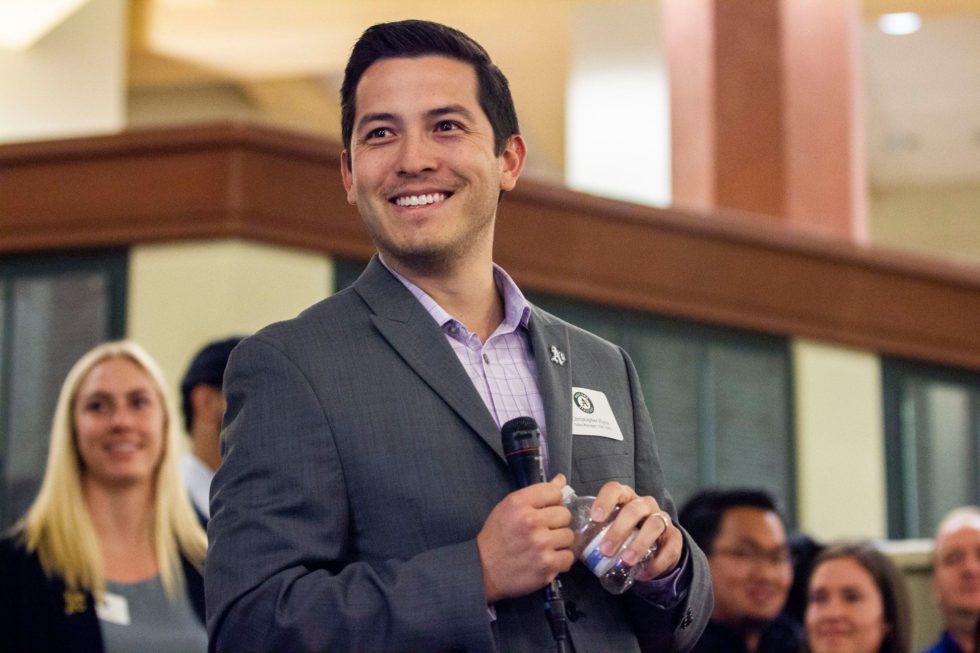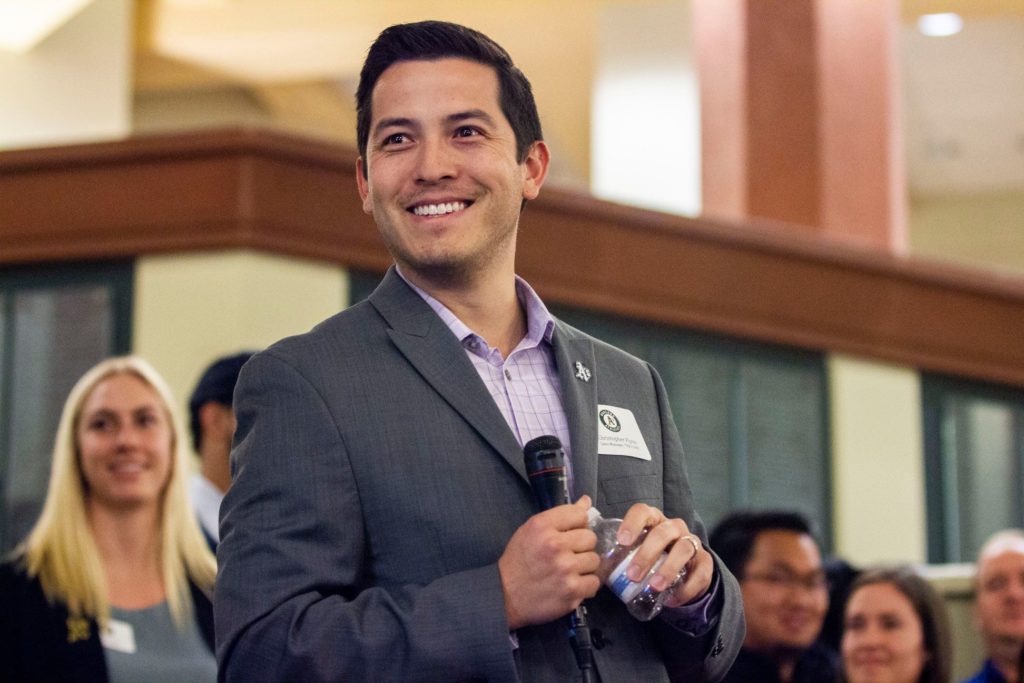 Please note: The interview with Christopher Flynn was conducted via a typed conversation. Editing changes were made to make it easier to read while maintaining the voice of the interview.
Just over a year after it's implementation, tell us about The CORE program that you manage and what separates it from the way other teams around professional sport do entry-level sales?
What separates The CORE from other traditional entry-level sales programs is that it provides a well-rounded curriculum to learning the business side of sports. While we train heavily in sales and service similar to other programs, we take it to another level by providing learning opportunities and projects with the other departments at the Oakland Athletics, which have included new ballpark experience ideation through the Office of the President, sample partnership proposals through Corporate Partnerships department, unique and innovative premium seating options through our New Ballpark team, and most recently strategizing around TikTok engagement with Brand and Marketing. Our program introduces you to all facets of our business, in addition to the high-level networking, both internally and externally, you'll be exposed to as a result.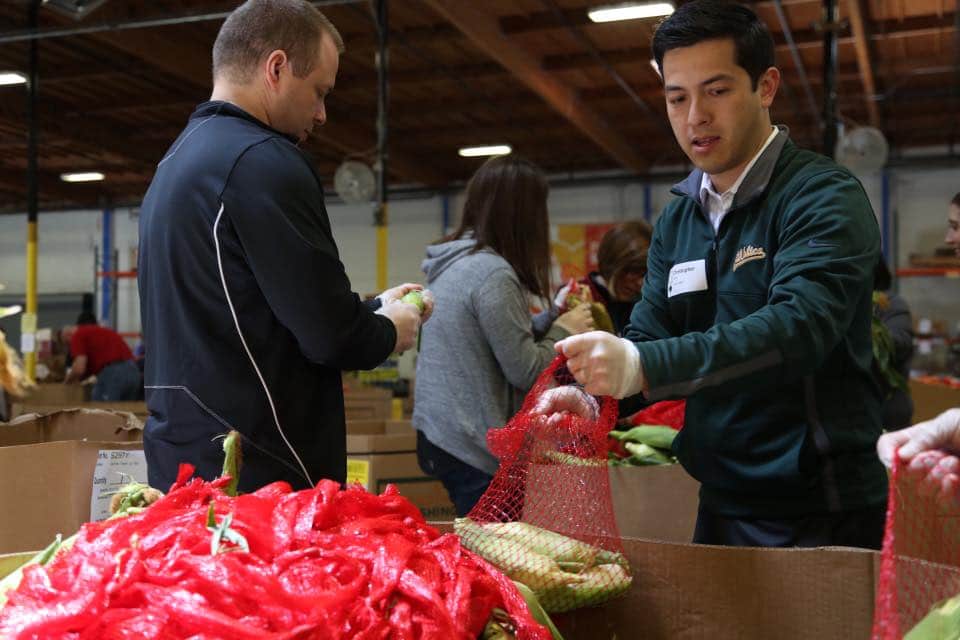 I know it's early in the program, but what have some of the alumni noted on the page gone on to do?
We are very proud of those that have come through this program! Since inception, we've had roughly 85% of participants take their next step in their sports career directly from The CORE, whether that's here at the Athletics or with other organizations across the country (New Jersey Devils, Colorado Rapids, Golden State Warriors, UC Berkeley athletics, and more).
Amazingly, that statistic doesn't account for people who decided to take their next step outside of the sports industry so we have a strong track record for overall development. Though our program is young, we've already promoted multiple people into managerial roles to develop the next generation of sports industry stars.
Is your recruitment limited in scope? Would you consider hiring internationally now that you've been doing this for a year?
I would say we certainly have a local focus, but ultimately we recruit where the best talent exists. We have great relationships with local colleges and universities to help in our own backyard, but we've also travelled to Southern California, Portland, Las Vegas, Denver, Cleveland, and Atlanta to ensure we're leaving no stone unturned. This is in addition to the numerous, amazing sport management programs and student clubs out there that are all over the country. We would certainly consider hiring internationally and we've already come close to a number of different occasions.
Tell us about your role specifically as the Senior Manager at The CORE for the Oakland Athletics.
I oversee all recruitment, hiring, onboarding, training, curriculum, and overall operations of the program. It's certainly not a one-person job – I have a great team surrounding me to assist where needed and I certainly couldn't do it without them. Ultimately, it's our collective goal to give members within The CORE all of the tools necessary to succeed at the next level.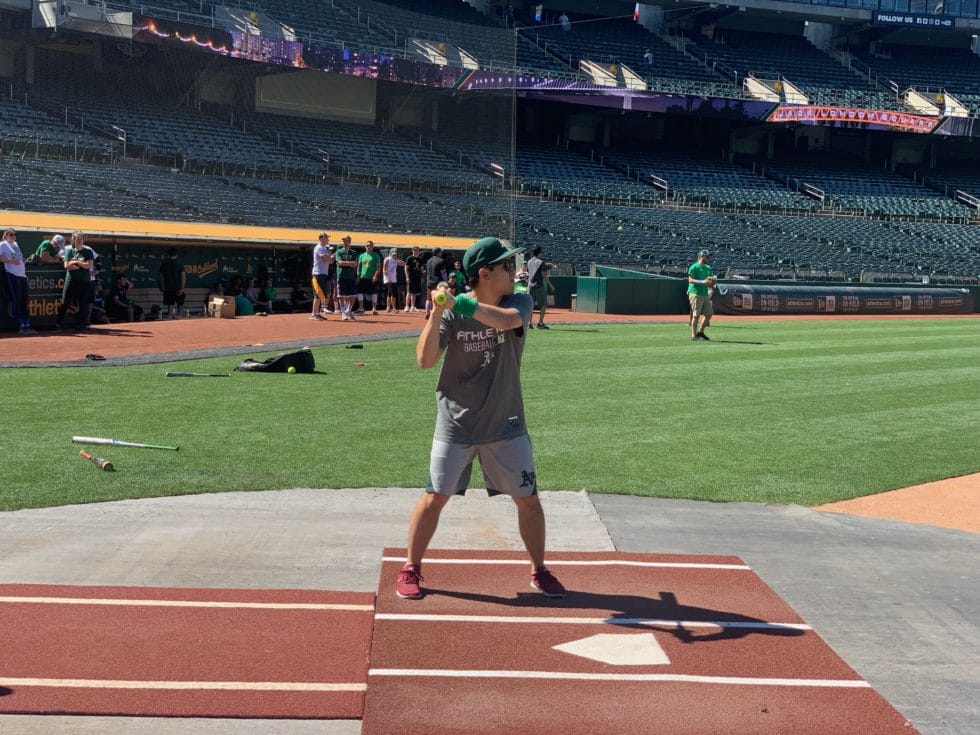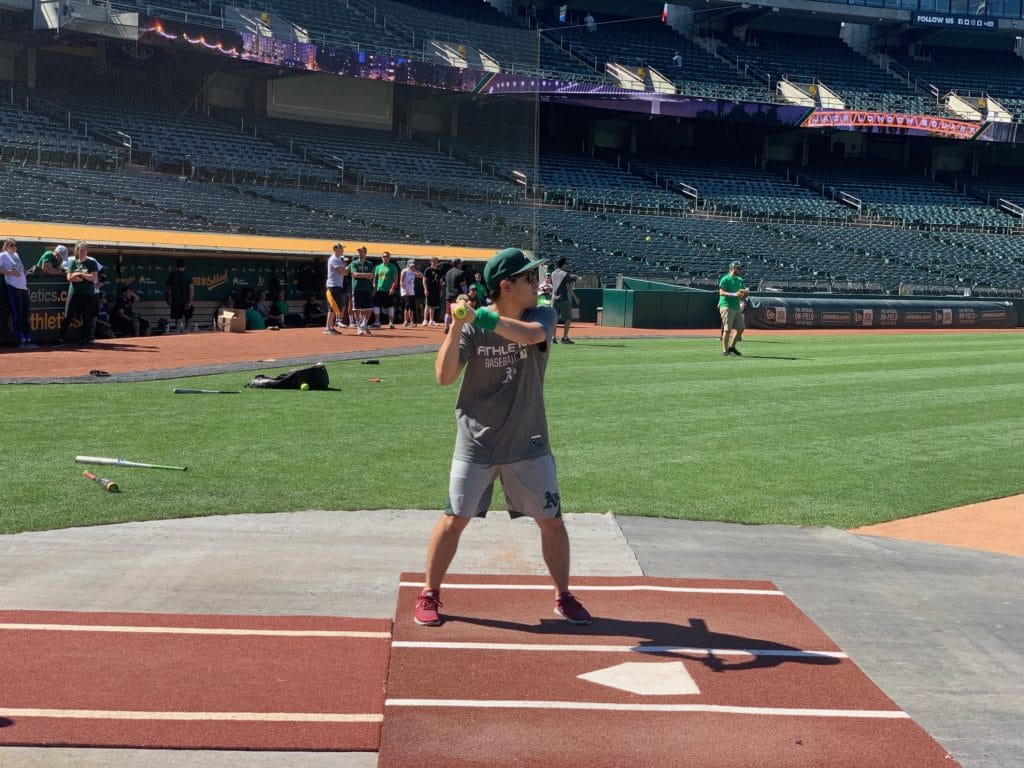 What does a typical day look like for you (offseason vs. as soon as spring training hits)?
It's quite cliché, but also true – no two days are alike! What people don't often realize is that when it's our offseason (from a play on the field standpoint), we're still operating at 100% on the business side preparing for the next season. There are certainly cycles where different activities, or focuses, take up larger amounts of time and effort, but the variety is what makes the job interesting.
Talk about your decision to double minor in Sport Management and Athletic Coaching while in your B.A. program in Psychology at UCSB. Take us through the decision and why you think the three areas of study complemented one another.
I'm not sure if they complimented each other so [we have] disagreements! I think similarities exist between my major of Psychology and my minor of athletic coaching as it relates to team dynamics, motivation, and ultimately why are they way they are. I wish I could share some sort of groundbreaking thought process and strategy as to how I landed on those, but ultimately I chose psychology because I thought it was fascinating, I chose sport management because I liked sports and why not, and I picked up athletic coaching because it was only a class or two more in addition to what was required of the sport management courses … not exactly rocket science-type insight.
When was the point you realized that you were meant to do this career?
I don't think there was a lightbulb moment for me, but I knew I wanted to be a part of the sports industry full time. Upon graduating, the first thing I did to try to break in was to reach out to every single professional, semi-professional, or amateur sports team/entity in the greater San Francisco Bay Area, as well as some others that were non-local for me. Ultimately only one team got back to me, a women's soccer team FC Gold Pride, and I was fortunate that they took a chance on me. Growing up, I played varsity golf and club roller hockey through high school at Santa Teresa in San Jose, but soccer never crossed my mind even as a spectator. A lesson I learned early on was that the business side of sports is exponentially more important than which sport your team actually plays. Fans enjoy the sport, industry professionals enjoy the business.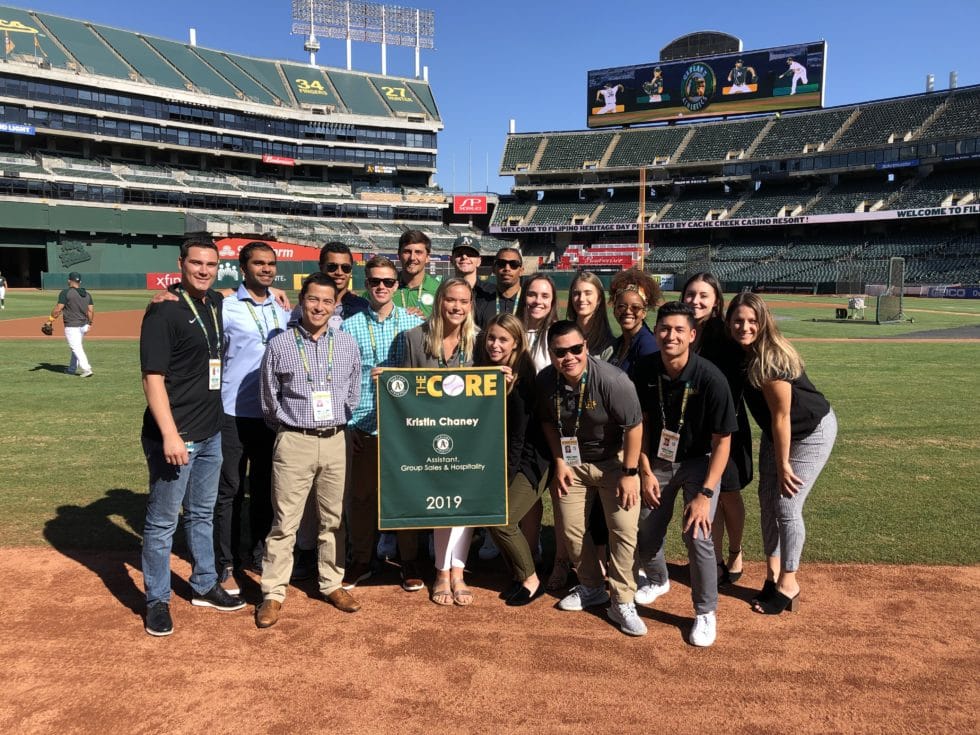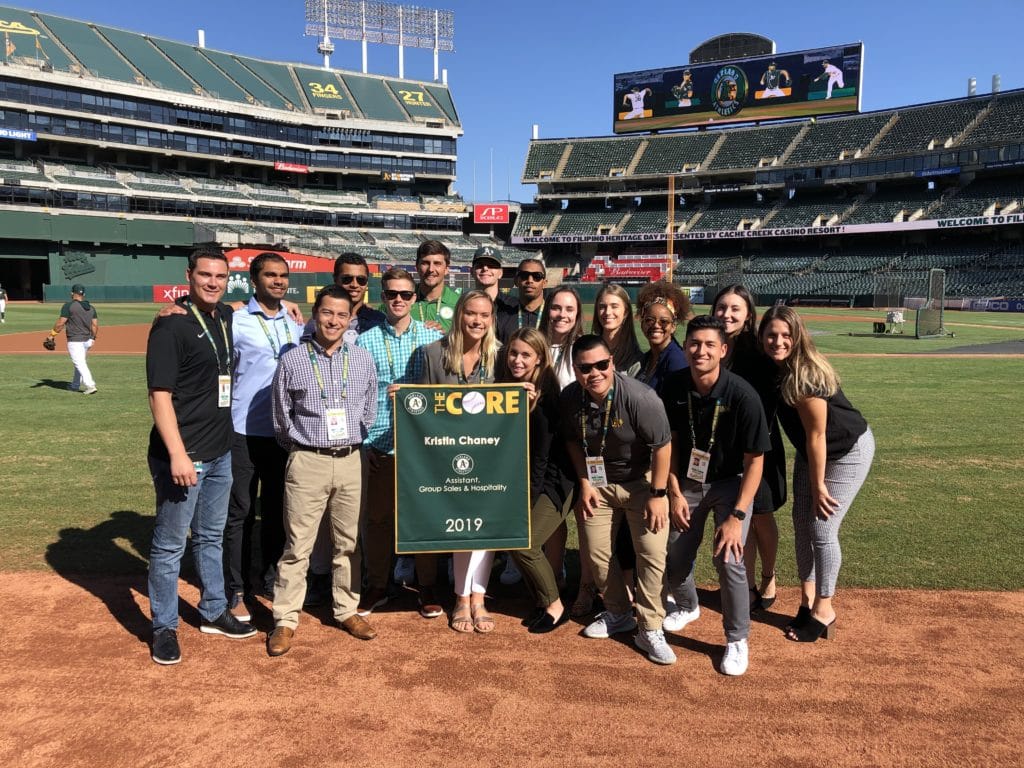 Being the Senior Manager of The CORE, a fantastic program for budding sport careers, what would you list as three essential skills needed to succeed in the sport industry? If you could explain each choice, that'd be great.
I think everyone has unique recipes for success. Some pretty common denominators are:
1

Enormous Work Ethic/Grit

The easiest thing to control. This industry is one of the most competitive and smallest ones out there. If you're not working hard, you will be passed up by others who are seizing their moment. Regardless of your position, new or tenured, you've gotta bring it every single day.
2

Openness To Learning & Coaching

We live in a constantly changing world and as such best practices are ever-changing. If you're just starting out, there's a lot to get caught up on but everyone has something to learn every single day.
3

Networking

This is an incredibly small industry. The more people you can make a positive impression with, the better your reputation will be. No one knows where their next opportunity will come from but if you're well connected with a great reputation, the frequency of those opportunities will come around much more often.
Discuss how having a program to start off in like The CORE would have propelled or changed your career in sport.
I believe I would have benefitted in a number of different ways. I think the most impactful is learning what options are even available on the business side of sports. While I liked sports growing up, I had no idea professional sports could be a career and what that looked like and The CORE gives participants a much better understanding of what that landscape looks like. It was also incredibly beneficial to learn sales, especially as someone trying to break into the industry.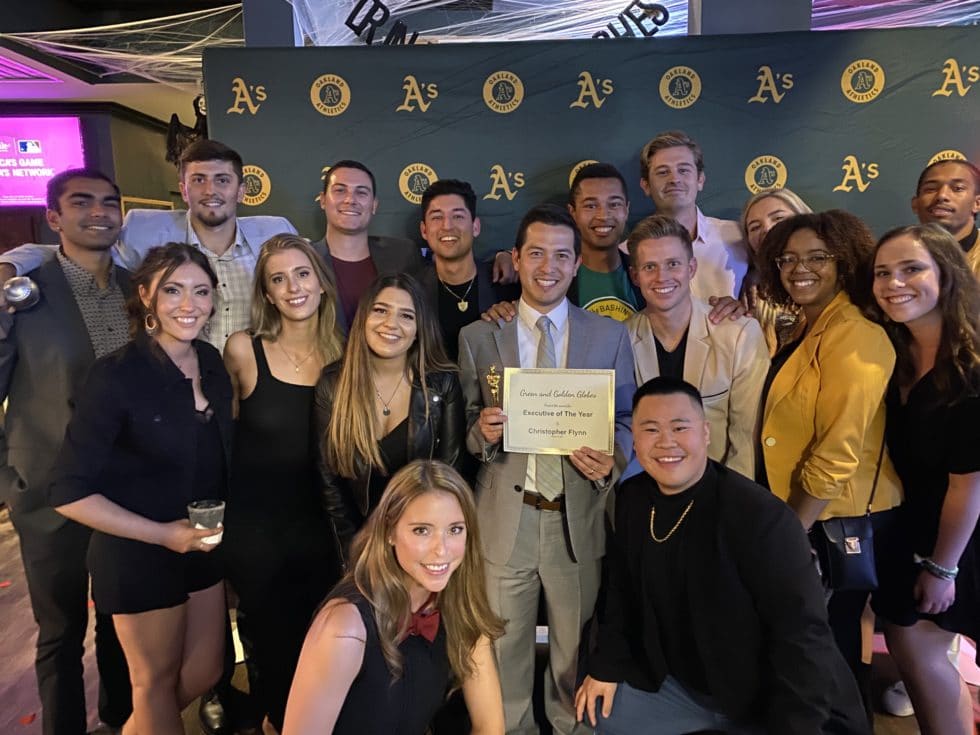 It's so important, not just to learn how to generate revenue, but how to properly position yourself and your ideas – selling yourself!
Final Thoughts
I couldn't agree more with Christopher Flynn. Everything he said in this interview, from having a tremendous grit to being open to learning to the importance of knowing how to sell yourself are all critical factors to success in this industry. Those that succeed in doing so, tend to achieve what they set out to. Having someone like Christopher Flynn to keep you in check as you grow and having a top-notch front office team to work around in the Athletics, would have been my all-time dream situation when I graduated from university. Through his work with The CORE, Christopher Flynn mentors, develops, nurtures, and mentors countless young sport professionals and positions them extremely well for future success in this industry.
Among many, Christopher Flynn provided me personally with a takeaway that I'll never forget. It's a pretty simple insight, but it's brilliantly put. Christopher said, "Fans enjoy the sport, industry professionals enjoy the business." That's something everyone reading this should takeaway too. If an opportunity comes up for you to work on the business side of sport, but the job isn't in the sport you love most, think twice or three times before you turn it down!
The CORE program is game-changing, providing recent graduates an incredible opportunity to work in sport while gaining necessary exposure to the industry. For more on The CORE, check out their website here. Also, come back to the SPort MAnagement (SPMA) Hub in the near future. We are going to continue highlighting great stories that come from the business side of the A's including success stories and great industry insight.
---
Christopher Flynn
Interview by Mat Israelson
Posted October 30, 2019 in Industry Profiles