Derek Szilagyi is the Alumni Relations at Wilfrid Laurier University, Brantford Campus. Okay. I know. The first question you may ask when seeing the first sentence is, "What the heck does that have to do with Sport Management? Come on SPMA. Know your message." We know our message! In fact, Derek's story is right on message. That's because Derek is a Master's graduate in Sport History and Sport Management and the first we've covered that has an honest gameplan for his next sport career steps. In 2014, Derek obtained his Master of Arts (MA) in Sport Management, with a concentration in Sport History. Also, he has 6+ years of experience working in university athletics.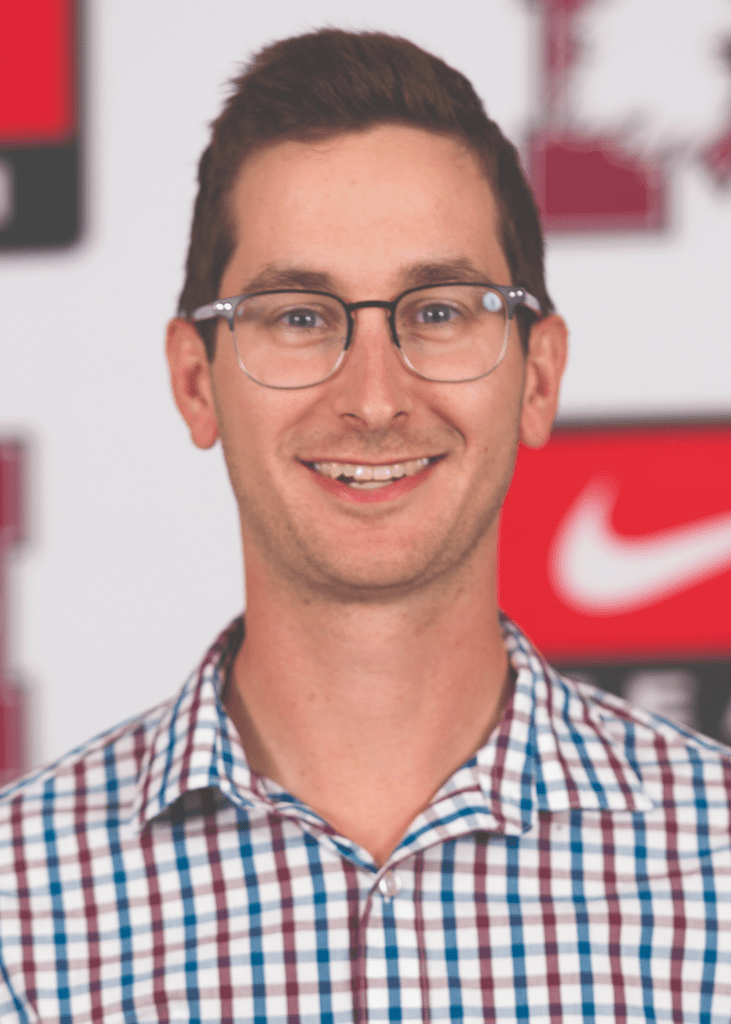 Derek's Sport Experience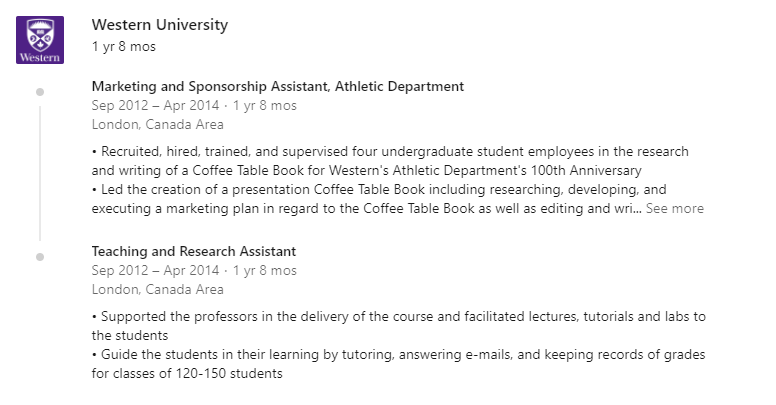 Now, Derek is focused in on working with Laurier on fundraising and alumni engagement. We chat with Derek to talk about his Sport History and Sport Management Master's degree and gaining experience from all angles of university sport.
Please note: This interview was conducted via phone. Editing changes were made to make it easier to read while maintaining the essence of the interview.
Tell us about your career in university athletics.
I started at the University of Waterloo when I was a student and on their game-day operations staff at their basketball games. I studied history and business and while I loved sport, I did not think it was attainable to build a career. I thought about teaching, working in human resources before I looked hard at a career in college sports.
I met with the then-Warrior athletic director, Bob Copeland, for an informational interview and basically asked, "how do I get to where you are?" He gave me plenty of great advice and part of it was to get a masters degree and work experience. I also met with Peter Baxter, current long-time director at Laurier, and he re-iterated the same idea: get a masters and get experience.
This led me to the University of Western Ontario, where I did my Masters of Arts in Kinesiology focusing in Sports Management and Sport History. My research would look at the history of naming rights, and the history of March Madness and how it leveraged television in popularity, for example. I worked with Jason Young, then-Manager of Sponsorship, Marketing, and Ticket Sales and learned so much about the industry from him and had the opportunity to be his assistant with the Mustangs.
I had other great mentors at Western in Dr. Kevin Wamsley, my academic supervisor who taught me so much about academia and Dr. Jim Weese, who taught me about the concept of "punching your ticket" (via Richard Peddie, former CEO of MLSE) – in that executives need a full range of experience and each stop in your career should "punch" one more experience off your ticket to get that coveted job, in my case, leading a department of athletics.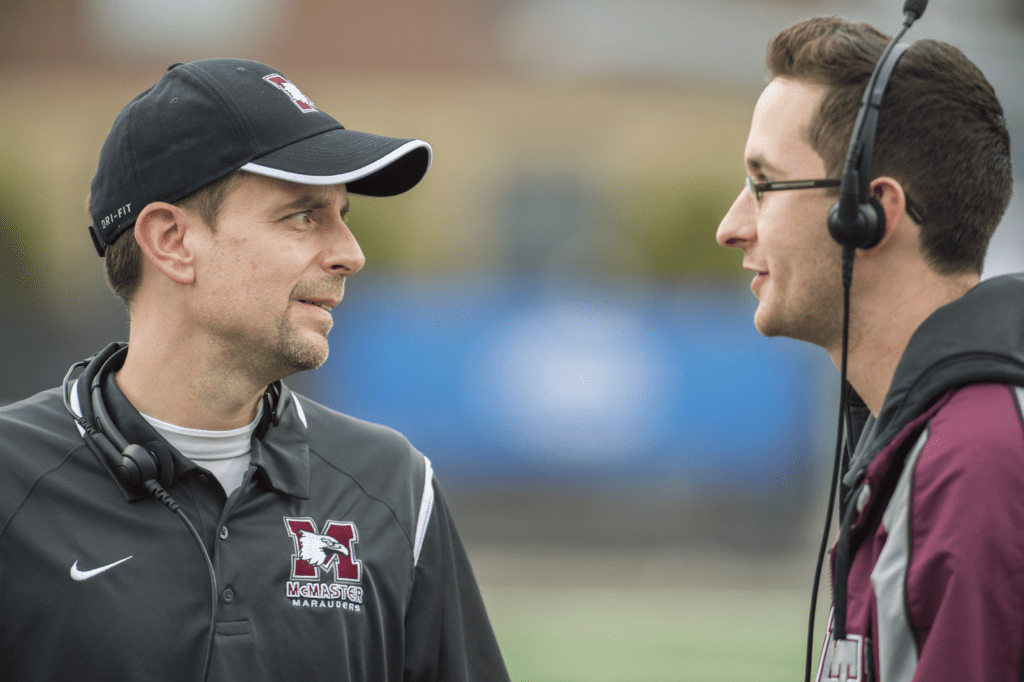 After my degree, I ended up taking a job as the Home Events Assistant at McMaster University, running all of their varsity events and conference championships and summer rentals. It was a crash course in event management and McMaster is well known for running great events, so it was awesome to learn from that and build my skills in an atmosphere of excellence. I then was promoted to Athletic Operations Coordinator.
In this new role, I was responsible for all the teams' travel and other administrative support in addition to sport oversight of 20 sports which included budgeting, planning, schedule, hiring coaches, running fundraisers and other supporting events. I also still was an event manager for home games and conference championships and was able to create different mechanisms for tracking all the team's budgets throughout the season. I can't say enough about this experience and I loved working with the coaches and impacting the student-athletes and the student-employees.
Looking at my career "ticket" I had experience in leading full-time and part-time employees, marketing, sponsorship, ticket sales, budgeting, relationship-building and event management. So, I had to think of what other tickets needed to be "punched" and that led me to taking on my current challenge to punch the ticket for alumni engagement and fundraising. I now oversee the alumni engagement programming for Wilfrid Laurier University's Brantford campus, which has over 3,000 students and 6,400 alumni and continues to grow every year.

What's your ultimate goal? Do you plan to get back into sport directly again?
More than a title or a number of zero's on a paycheck, a successful career is about being a position to serve and have a positive impact and better the lives of others. That goes beyond a singular job title or career path.
Yes, that is my ultimate goal, whenever or wherever that may be. I love the quote: "I don't know what my future is but I know who holds it" – that God is control of my career and where I am supposed to be.
There are also so many other careers in higher education and in sport, that I would say that being too narrow might blind you to other great opportunities that are out there and that can "punch your ticket" in so many other interesting and impactful ways.
Most of your career you worked in higher education and most of it has been in sports. Have you always wanted to work in higher education and why is that?
I always loved college. Even when I was a kid, I always wanted the college experience and maybe that's why I moved from small-town in BC to a university town "out east". Universities are such important places for the students and for the communities they are in – a great city cannot be great without a great university and a great university cannot be great without a great city.
I met my wife at Waterloo, I met life-long friends. Being able to serve others is so important and being able to serve students has been amazing and such an impact on my life and outlook. I think everyone working in higher education can tell story after story of knowing a student in their first year, then seeing them graduating a new, complete person that is off to law school or something else to change the world.
Have you always wanted to work in the sports side of the higher education and doing the combo of it? And why is that?
Athletics has always drawn me in. I grew up two hours north of Spokane, Washington. I was young when the Gonzaga Bulldogs went on their first run and I'm still a huge Gonzaga fan. Just to see how that university went from 2,000 students in a relatively small city and have the entire city and region rally around that school and basketball team. How the athletic department and team were able to make an impact on the alumni, the community, on the students. Now there are 6,000 students there and have a number of new buildings.
It's been great seeing GU have an impact on the community, and I've always wanted to be a part of something like that. I just kept dreaming of having that impact on a community and having that shared experience with students, student-athletes, coaches, staff, alumni, and a wide community is something that has always drawn me in.
In Canada, what type of roles are available to work within an athletic department generally? Can you explain the logistics?
There are jobs in all different fields within an athletic department. There are marketing jobs as well as sports information/public relations. There's usually administration roles which are HR and office administrator type roles, including finance. Of course, there is coaching and more and more sports and schools are having full-time coaches. Facilities and events are a big part of it. There are so many events throughout the year that they need people to run these events, including facility rentals. Most departments have a full-gym to run in addition to the varsity side of sports, as well as a recreation department including intramurals and clubs. External relations includes sponsorship and ticket sales and alumni relations, development, sponsorship, and ticket sales. Essentially, the revenue generation side.
That all ties into your average athletic department. We're seeing more and more people get hired – generally, they get hired with some sort of Sport Management background whether it's from a college or a Master's degree.
There's a combination of people who work their way up from a coordinator or entry-level job, and then they become a manager and then associate director, then director. A few people do work their way up, but there's plenty of other managers that have worked in other industries as that well-rounded work experience definitely is attractive.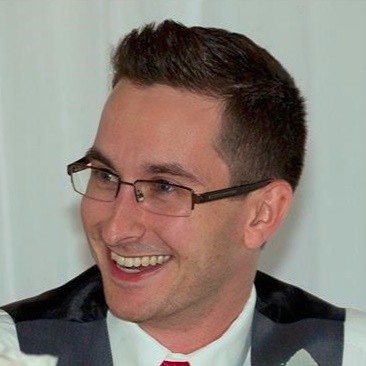 What does the "Sport History" part of your Sport Management Master's degree mean?
It's a Master of Arts in Kinesiology and under that umbrella is a couple of different fields. I was focused on Sport History.
My academic supervisor and the program was very supportive of my goals and interests. I took courses History of Sport in the United States, Olympic History, and Sociocultural Sport classes along with independent studies.
I was also able to take Sports Management: Organizational Theory, Sport Marketing, the Art & Science of Coaching, and Sport Leadership. In the Master's I was able to conduct my own research, rather than writing reports on what other people had already written.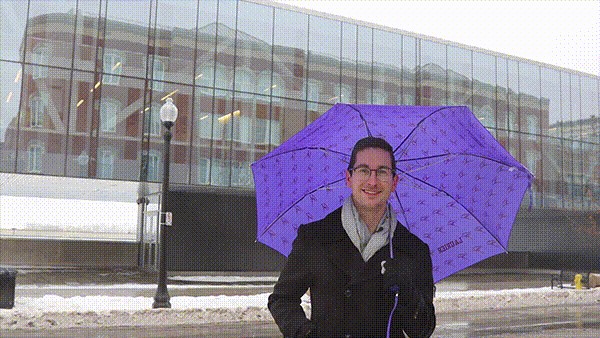 I examined sport management issues through a historical lens, such as the history and impact of naming rights in higher education and athletic departments and the history of March Madness and how the tournament leveraged television to become what it is today, for example. We did original research and some of my cohorts went onto PhDs and others went into industry as well.
The most significant part of my Master's was that they taught us how to think and how to tackle problems. Essentially, we were taught to be leaders and problem-solvers, in addition to academic researchers.
Thoughts From Haley
While Derek Szilagyi's current role isn't sport-centric, it's clear that fundraising and alumni relations are an important aspect of working in university sport. Whether Derek's plan is to get back to a more sport-centric role remains to be seen. However, one thing that's clear is Derek Szilagyi's drive, passion and determination for working in higher education.
Let's go back to what may have been your initial thoughts when reading this article for a second. This feature had A LOT to do with sport. One huge takeaway is the basis and nature of a Sport History Master's degree. It was neat to learn about it. I didn't know you could do a concentration within a Sport Management Master's degree!
Derek has a lot of experience working in university athletics. So, I really enjoyed hearing about it and how Derek's current role with Laurier is expanding his knowledge of university administration beyond sport.
We'll continue to monitor Derek Szilagyi's career journey. If Derek's career journey so far is any indication, the future is exciting and we thoroughly look forward to it.
---
Interview by Haley Morey
Posted August 20, 2019 in Industry Profiles