Doug Bentz, Vice President of Marketing and Digital for the San Jose Sharks, holds several different responsibilities including performance marketing, branding, digital creation, content production, and customer experience (among many more). In his role, Doug Bentz works hard to make sure that branding for the Sharks matches their values and that the non-profit arm continues to give back to the community continuously. If winning an Emmy Award for their commercial campaign, a Golden Matrix for best game presentation in hockey, and the JD Power Award for Best Fan Experience in the Bay Area isn't enough, look no further than one of their latest giveaway collections. For proof of the San Jose Sharks' continual investment and dedication to game day excellence, look no further than last Saturday's home game against the Dallas Stars. Ticketholders were given the third "Shirsey" in the jersey giveaway collection called "Open Water." It features a design by San Jose native and SAPC25 mural artist, Jeff McMillan. The Mural illustrates a shark chomping hockey sticks off the Santa Cruz coast with the lights of the Shark Tank and Santa Cruz mountains in the background. Indeed, Doug Bentz and his team are behind this incredible collection! In one of my favorite features yet, we chat with Doug Bentz about what a typical day looks like as the Vice President of Marketing and Digital, as well as when he knew he was meant for this position, and why communication is the key to his success.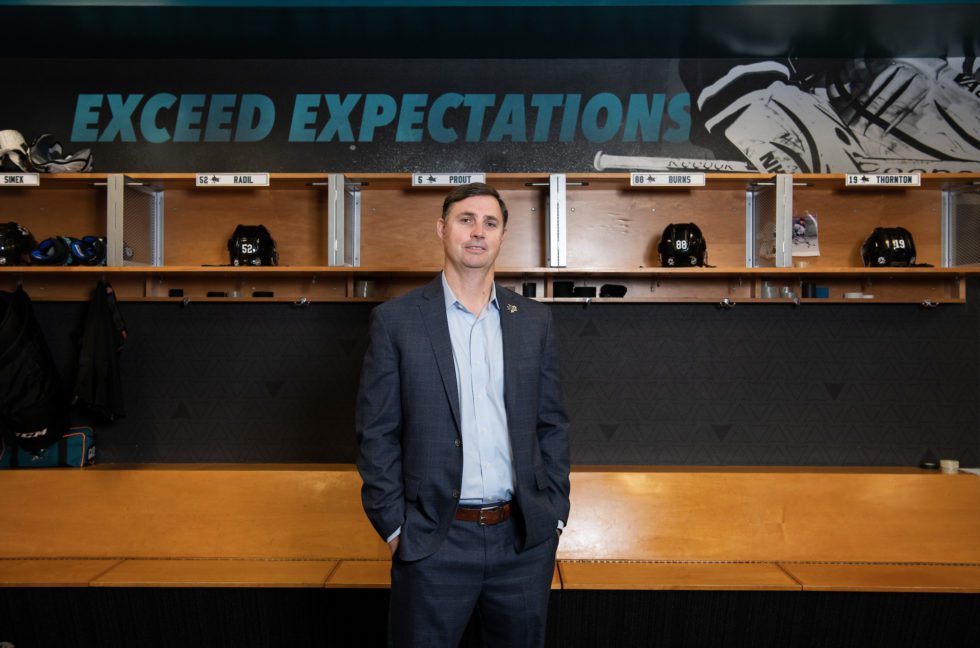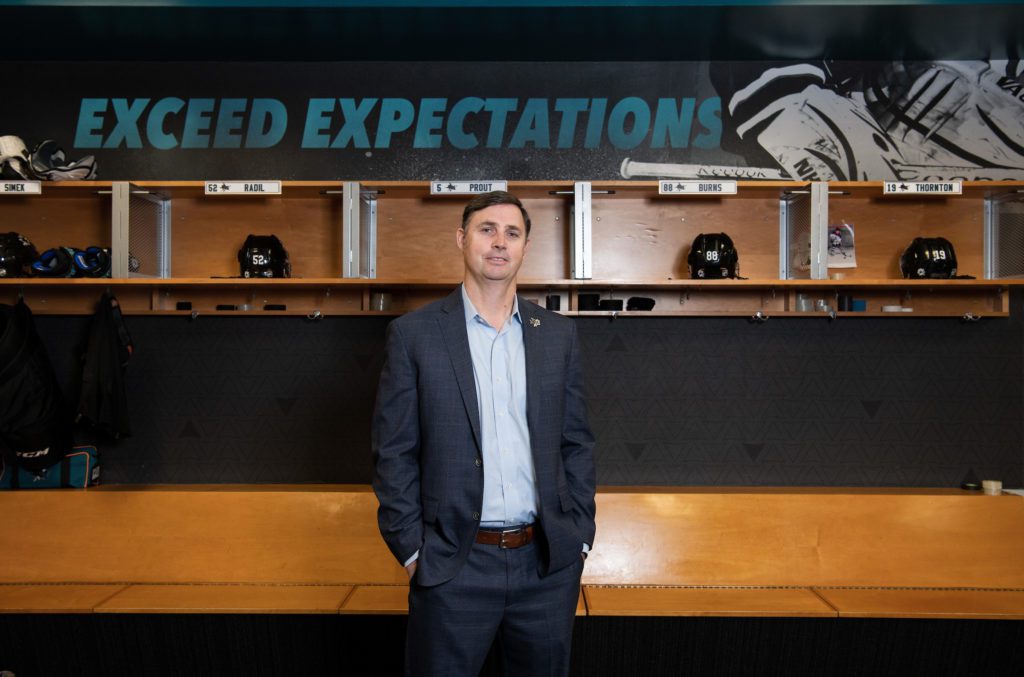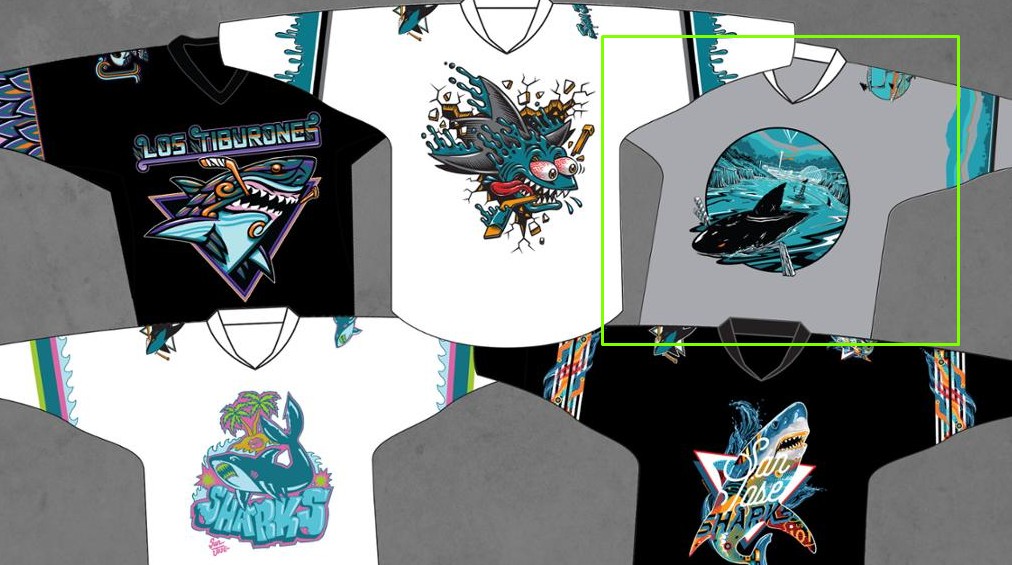 Tell us about your role as the Vice President of Marketing and Digital of the San Jose Sharks.
As the Vice President of Marketing and Digital, I lead a team responsible for Performance Marketing, Brand & Creative, Digital Experience, Content Production and Live Event Production (aka SJSharks Productions), Customer Experience, Fan Development and Community (Sharks Foundation and Community Relations). We brought all of these areas together into a single team to create consistent, unified experiences.
The team supports the entire organization which includes the AHL's San Jose Barracuda, SAP Center (non-hockey events), and three ice facilities (Solar4America Ice at San Jose & Fremont, Oakland Ice Center) and collaborates deeply with the Ticket Sales and Partnerships teams to drive revenue.
Personally, I am a member of our leadership team and heavily involved with developing corporate strategy, including our vision/mission/principles which are re-defining the organization's culture. I lead the strategic planning for the Sharks brand and marketing initiatives to ensure the Sharks brand DNA and value proposition are reflected in all aspects of the business. I also lead our New Ventures team that is exploring and developing new business concepts.
Finally, I serve as Sharks Foundation Board President leading our non-profit arm which has given back over $6M during my tenure while also driving brand storytelling around our #HometownHeroes mission.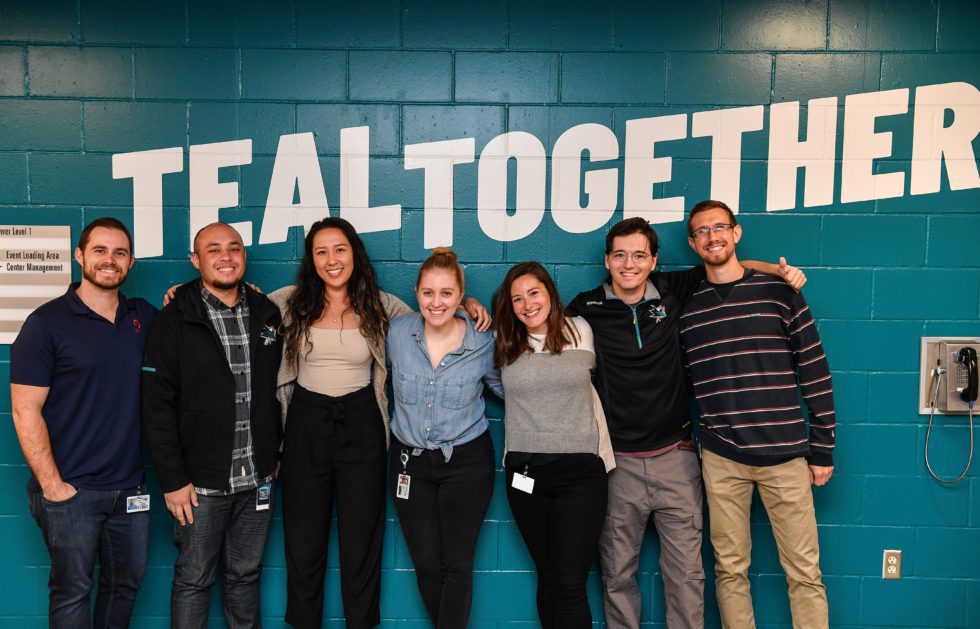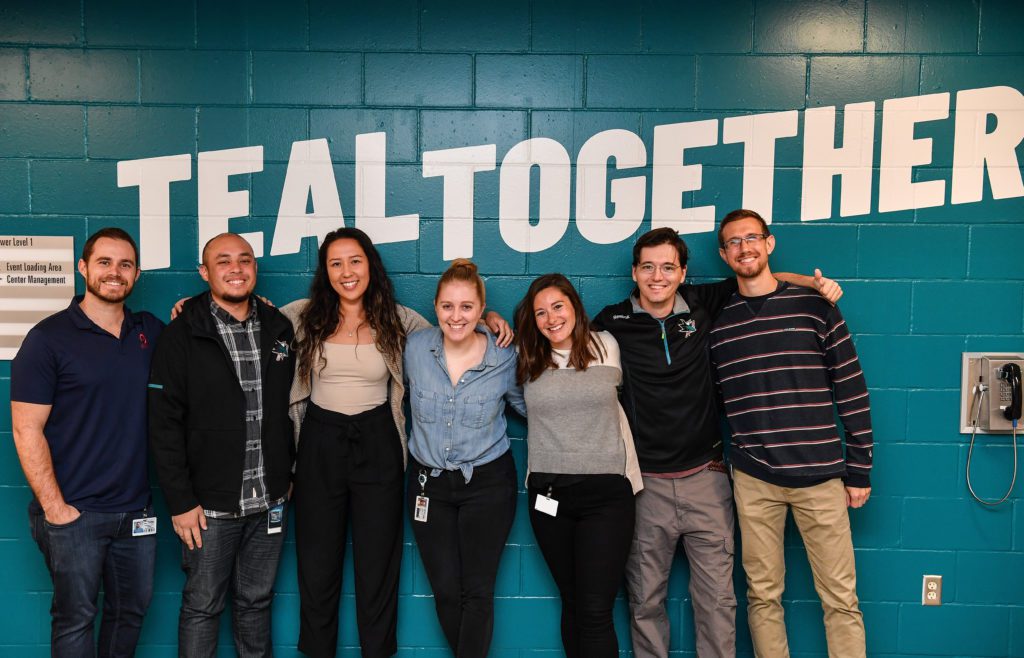 What does a typical day look like for you?
A typical day is usually atypical. Every day is different based on the wide range of areas I'm involved with. Marketing is all about people, so I spend the majority of my time with my Marketing team, collaborating with other areas of the business, and the leadership team, or thinking about our fans and community and how we can best serve them. I set aside a portion of my day to reflect on what the team is working on or has accomplished, so I can celebrate wins and provide feedback. I also try to write every day, whether that's on social media, a strategy document, or through our internal collaboration tool. Aside from work, I make sure I spend quality time every day with my family, where I am present and not distracted by work and the internet.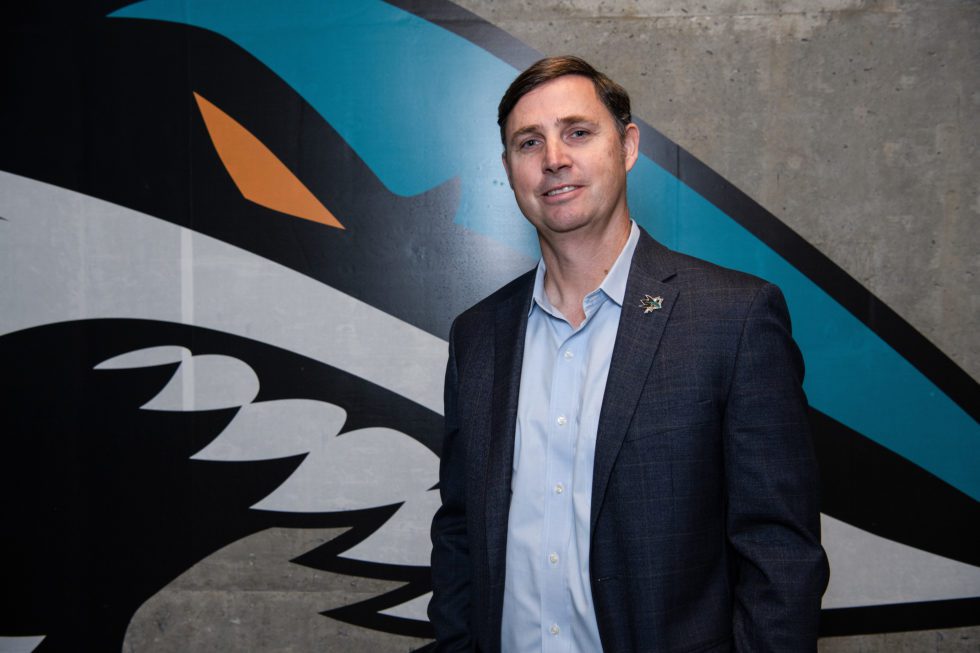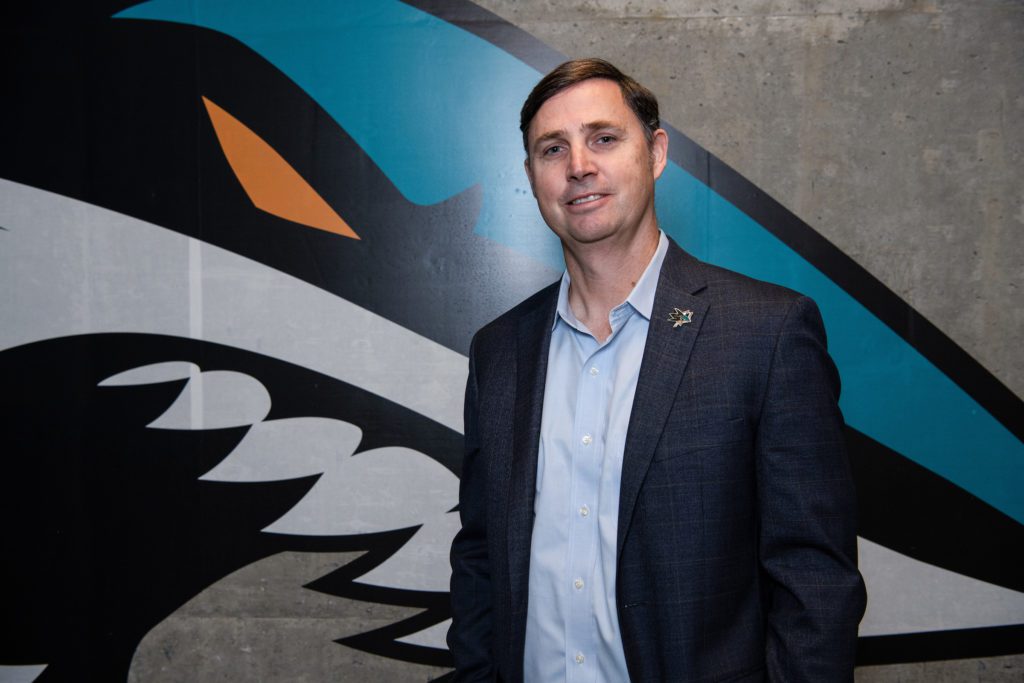 When was the point you realized that you were meant to do this career?
Sports have always been my happy place, but when I was younger I didn't think about it as a career. I played several sports growing up and basketball and track in high school and have logged thousands of hours watching any athletic competition or ESPN. That's as far as my athleticism took me.
I actually went to college to study architecture. When in college I found architecture wasn't for me, but sports still didn't click as a career. I worked at two ad agencies to begin my career, which I feel was valuable in terms of learning about several different industries. I helped open an office in NY for one of the agencies, but when it closed during the dot com boom I had some free time to think about how my passions could intersect with work. That's when I knew I wanted to work in sports.
I took the time to get my foot in the door using my marketing experience from the agency life. I have certainly learned the difference between loving sports, loving sports business, and understanding and leveraging the power of sports. It's important to know those differences if you want to work in sports.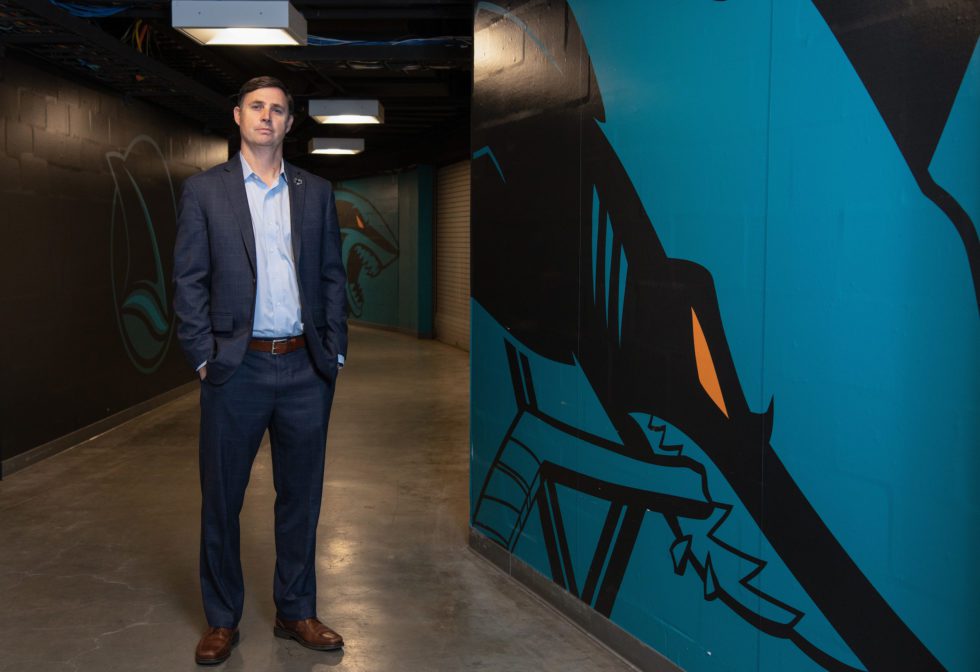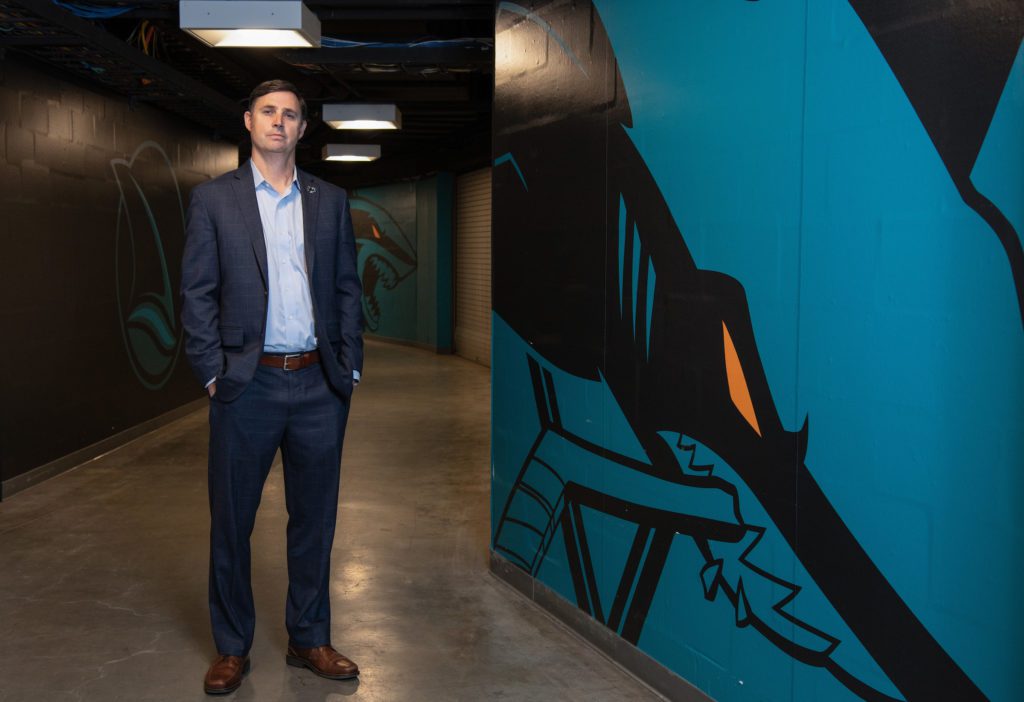 How important is it for people working in marketing within sport to be able to write? What level of writing is expected? How much writing is required for a role in the sport industry?
The key to effective marketing is communication. Communicating ideas, emotions, or value propositions to your customers or the public. Getting the right message across, at the right time, is critical. Writing is a tool for communication. And it's not just for external marketing. Much of my writing is for internal communication – things like conveying our strategy, business proposals, or brand-related messages. For me, I spend considerable time writing.
Every sport marketing student must learn about the 5 P's of marketing (product, price, place, promotion, etc) in school. How relevant is that learning in the workplace for you today?
It's relevant because that is the foundation of marketing. However, the expectations of what marketing can deliver and what our customers expect means there much more involved. Things like driving organizational purpose, culture, innovation, growth, technology, etc must be learned as well because Marketing can have an impact, if not a lead role. Even during my career the idea and role of marketing have evolved considerably so it's important that I remain adaptive, flexible, and never stop learning and challenging myself and my team.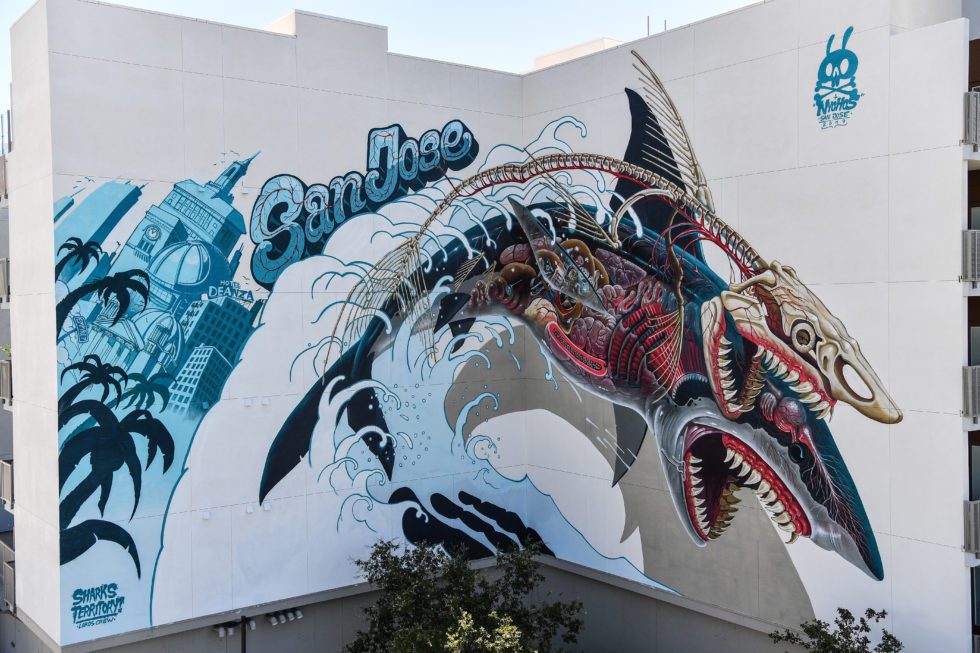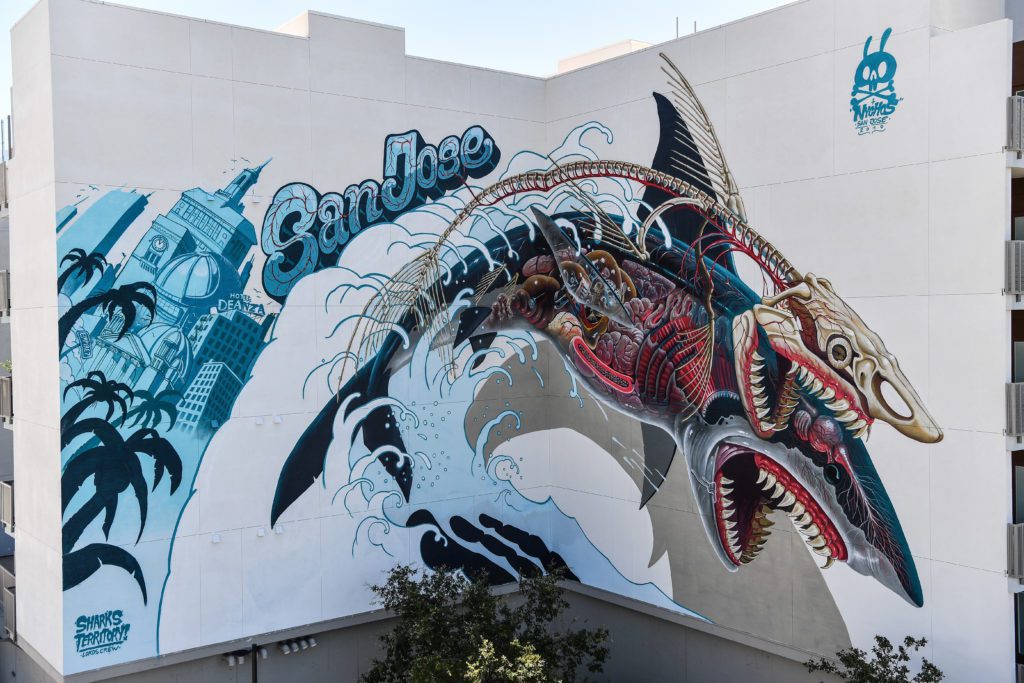 You've been behind some incredible innovations in your role from playoff mode to LED wristbands to augmented reality bobbleheads to intermission improvements (not limited to those). Tell us about the importance of all stages of the sport marketing process from executing on ideas to tracking data to know if an idea worked.
1 Organizational Strategy
It all starts with our organizational strategy. It's important that our marketing initiatives aren't in a silo but based on the organization's objectives. This also means it's clear what we're trying to accomplish and what success should look like, which helps for the tracking stage because the KPIs are set.
2 Collaborative Planning
Collaborative planning is also important. Most of the campaigns or initiatives we execute involve several other parts of the business – ticket sales, partnership, media relations, public relations, operations, etc.
Making sure everyone is involved and heard in the planning stage is a key element for successful execution. With the foundation of a solid plan that is based on objectives with measurements and is communicated to the team, the execution stage can be implemented with a clear vision.
3 Measurement & Evaluation
Then we need to stay accountable for measuring the KPIs that were set. If we don't have this process, we may be doing things that aren't moving us towards our ultimate goals and the execution may be more difficult.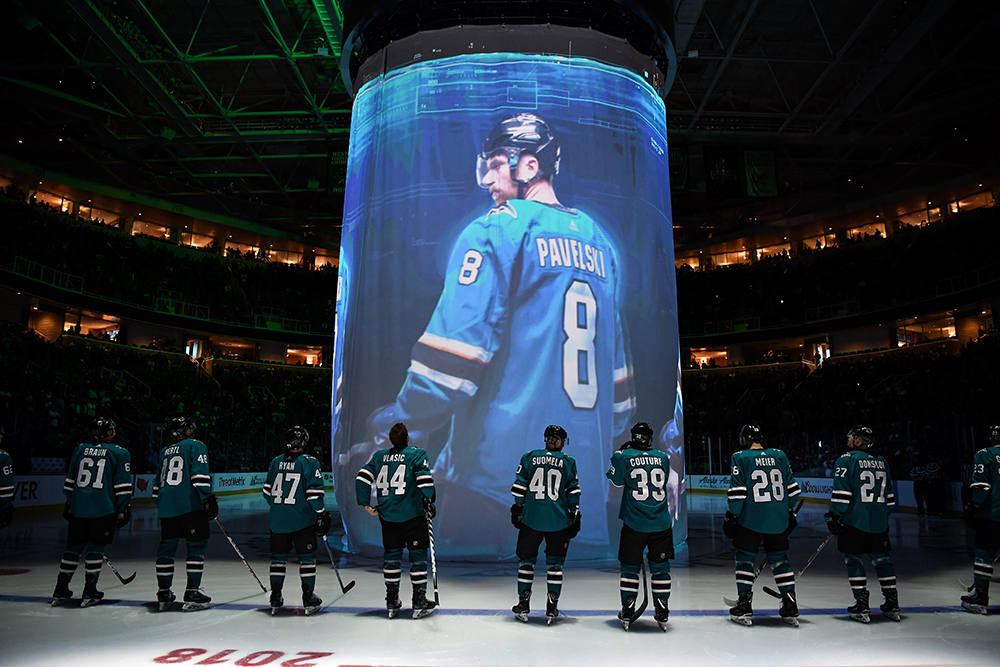 A common label people working in marketing and digital get is that they are creative (sometimes more creative than most people working in sports). Is this realistic? Beyond creativity, which you have a ton of, tell us about other skills and abilities required and/or often overlooked when working in sport marketing?
We are creative, but it takes much more than that. For me, marketing is about understanding people, developing ideas and communicating the message. Now creativity plays an important role in each of those areas, but so is the ability to understand and draw insights from data, telling effective stories, engaging with people to learn and deliver messages, and thinking strategically about how marketing plays into the organization's strategy. I have seen many ideas that would be considered creative, but miss the mark on what we're marketing. I also would encourage all of those just starting their careers to put an emphasis on public speaking. That is critical in today's world, especially in marketing.
What would you include on a list of your top 3 – 5 biggest accomplishments (or moments) working in sport?
1 Getting my first job at the NBA
If I didn't get in their industry my life would be very different. I spent a lot of time and effort getting my first job, and even when I did, I was working two jobs to make ends meet. Plus, I couldn't have asked for a better organization at which to learn the ropes.
2 Emmy Award/Golden Matrix Award/JD Power Best Fan Experience Award in same year
Two years ago, we won an Emmy for our commercial campaign, a Golden Matrix for best game presentation in hockey, and the JD Power Award for Best Fan Experience in the Bay Area. Considering these were all team efforts and recognized our team's high level of performance, this is one of my top accomplishments.
3 Sharks Foundation Named #14 of Silicon Valley Corporate Philanthropists
Considering the Fortune 100 companies that reside in the Silicon Valley, it's an amazing honor to be amongst them in terms of giving back to the community. This is a priority for our organization, and an award like this symbolizes that. I am extremely proud of the work we do with the Foundation.
4 Teal Together
In my time with the Sharks, I've never been more proud of our current campaign. It's because we took a different approach. Teal Together is more than a Sharks marketing campaign. It's an organizational campaign that aligns with our Principles of inclusion and community, it brings together all of our properties, it's a rallying cry for the front office, and it was developed through the collaborative effort of a cross-functional internal team and our agency. Teal Together aims to welcome everyone to be part of the Team Teal experience, no matter who you are. This message is consistent with our investment in the community, our support of public art (see the mural and artist series), and focus on taking feedback and elevating the end-to-end experience for a diverse array of audiences. Everyone in the organization plays a role in being Teal Together.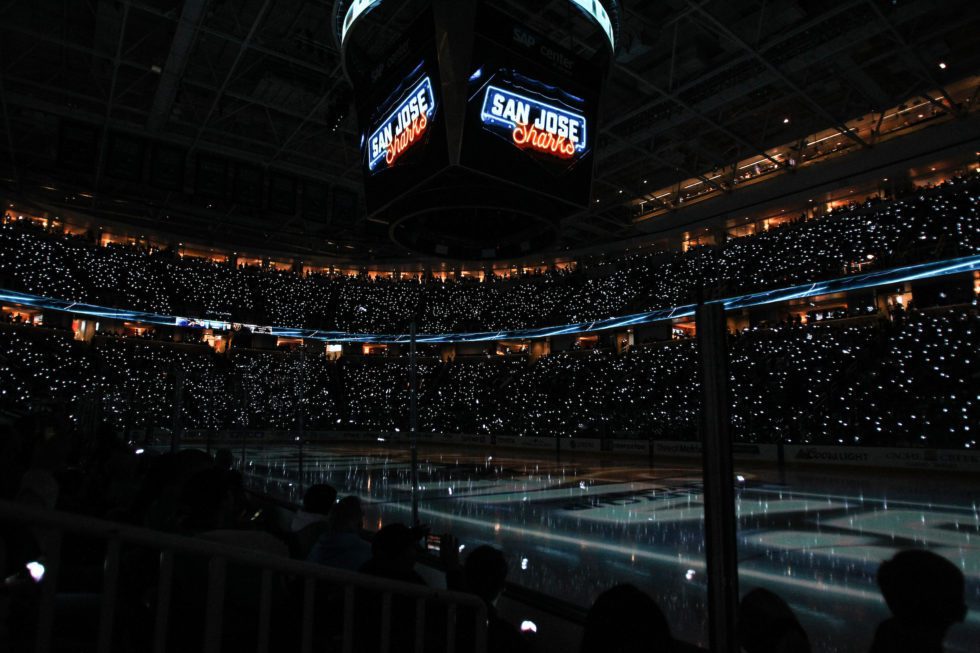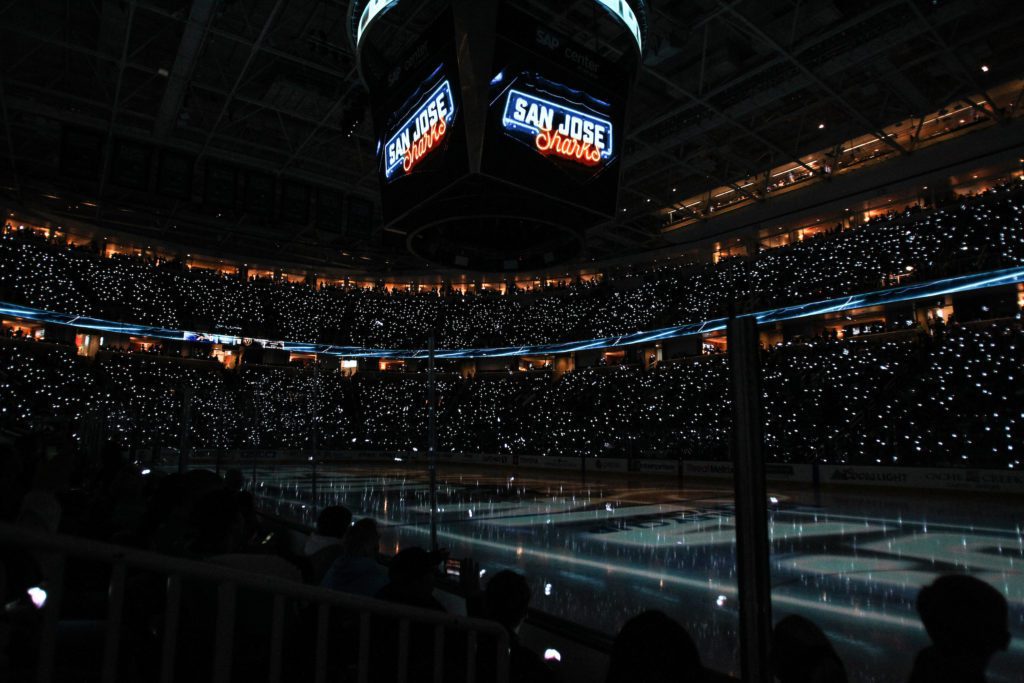 If you could have a superpower to help you in your career, what would it be and why would you choose to have it?
I'd like the ability to stop time. There is so much I am interested in learning about, more than time allows. I would also love to spend more time with my team and co-workers if I could stop time. I'd also like to stop time so I could enjoy my kids at their current ages (5 1/2 and 4)! Time flies.
Mat's Final Thoughts
To anyone looking to get into the world of sports marketing, heed the advice of Doug Bentz. Not only is he the Vice President of Marketing and Digital for one of the most innovative teams in the NHL, the San Jose Sharks, but Doug Bentz is also incredibly insightful. Doug Bentz puts sports marketing in perspective in this piece. Surely, marketing is about more than getting creative, it's about "understanding people, developing ideas, and communicating the message".
---
Doug Bentz
Interview by Mat Israelson
Posted January 16, 2019 in Industry Profiles