Elaina Pappas is the Vice President of Marketing & Fan Development with the Utah Jazz. We began following her work since she was named one of Utah Business' 20 in Their 20s for her outstanding work with the Jazz in the 2017 playoffs. Her calm, poignant and confident demeanor caught our attention. The advice she offered in this clip relating to never doubting your creativity, taking up space in your work environment, always feeling deserving, and being a woman in sport was powerful. So, we thought we'd check in with her two years later for an interview with us. Today, Elaina is a creative force to be reckoned with in the realm of professional sports marketing. It was an honor and pleasure to feature her below. Not only is Elaina humble and down to earth about her accomplishments, but she is also extremely insightful. Enjoy!


Please note: The interview with Elaina Pappas was conducted via a typed conversation. Editing changes were made to make it easier to read while maintaining the voice of the interview.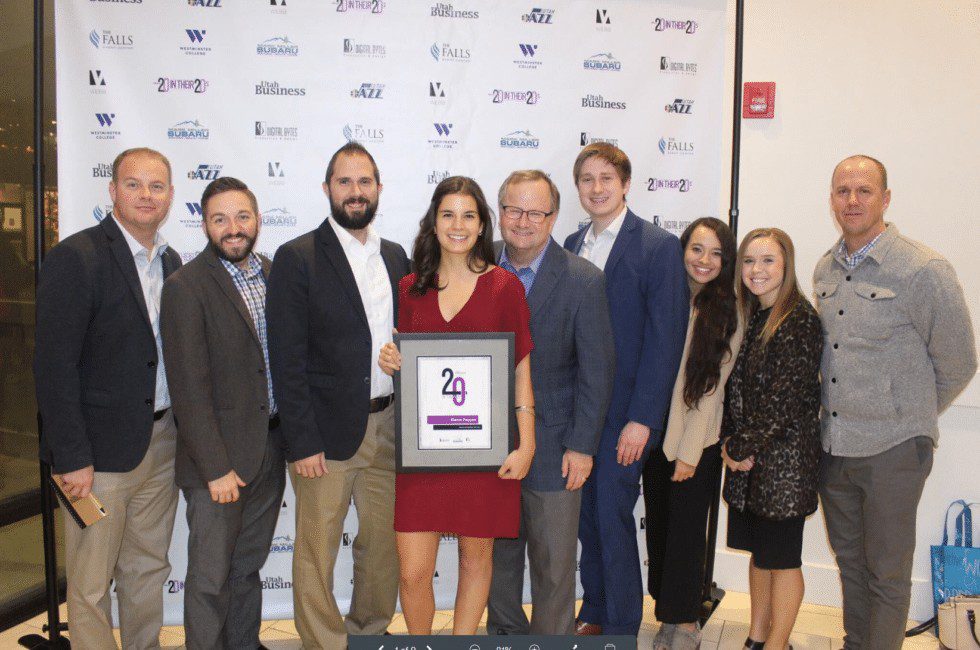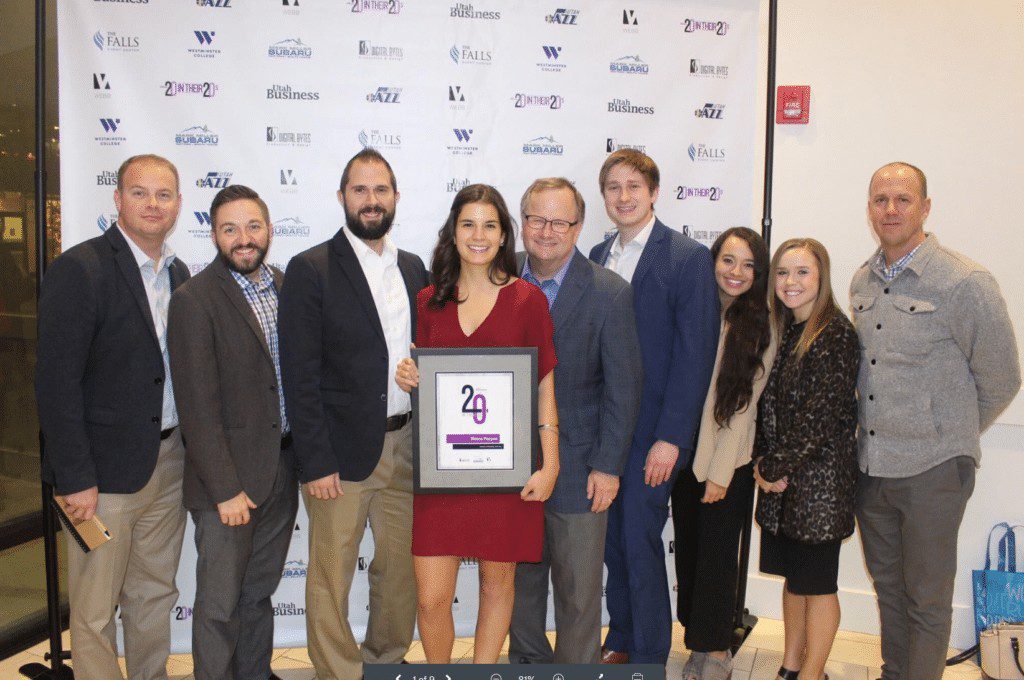 Tell us about your role as the Vice President of Marketing & Fan Development with the Utah Jazz?
I'm responsible for leading the development and execution of the Utah Jazz marketing plan. This includes everything from paid media to the annual brand campaign and consumer promotions. I also oversee Fan Development which includes Camps and Clinics, Kids Club and our Jr. Jazz program which is the most successful across all of the other Jr. NBA programs. It's a very collaborative role and I interact heavily with our ticketing, corporate partnership, basketball operations and public relations departments.
The Jazz brand is one of the strongest in Utah and it has national and international reach. My job is to continue to position the brand in a way that creates connection and memorable experiences for fans and enhances our community through basketball. That doesn't mean our fans have to be at the arena; they could be halfway around the world but still feel that same sense of community and shared passion.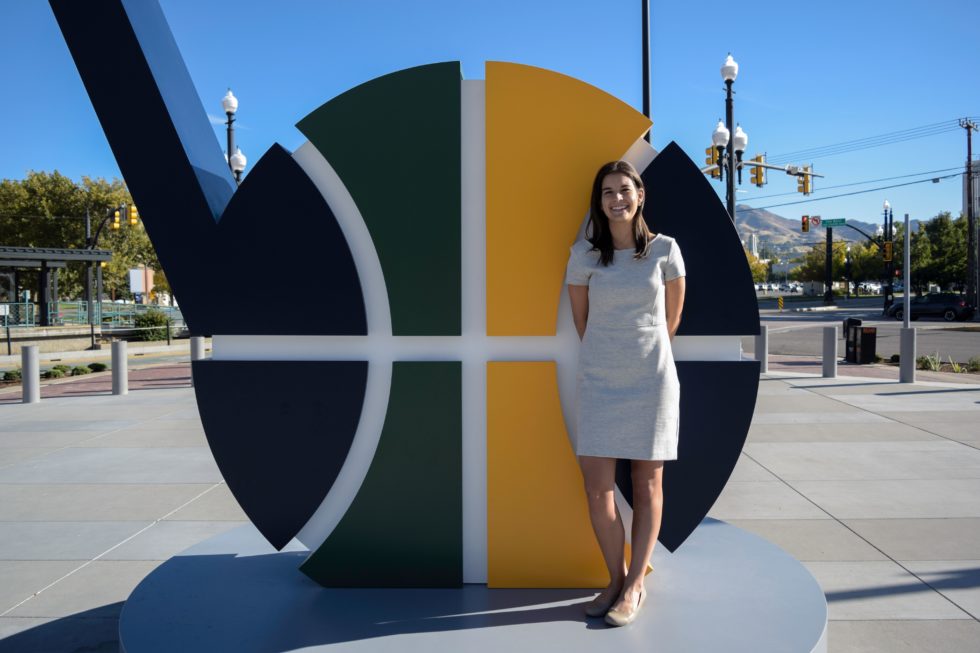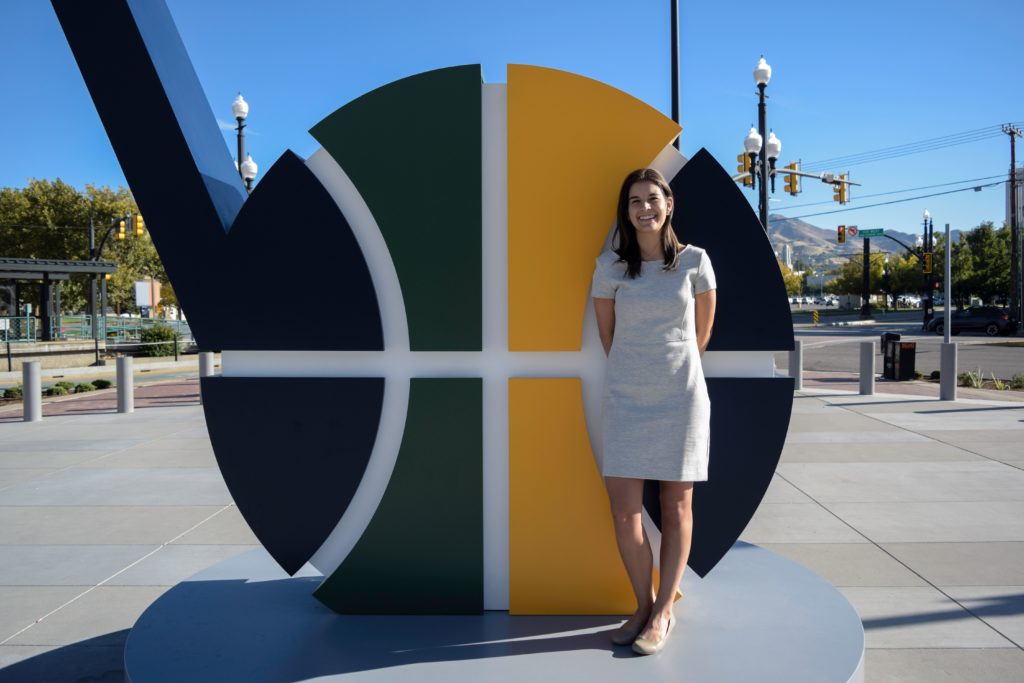 What does a typical day look like for you?
In my new role, the biggest difference I have seen in my responsibilities is making sure my team feels supported and they have all the tools they need to succeed and achieve in our collective business goals. Most of this includes making sure there are clear direction and responsibility but then giving them the autonomy to make decisions and take lead in each of their areas. I help provide strategy and purpose.
As I mentioned, my job is extremely collaborative and it's not unusual for me to start my day off with the creative team working on our next intro video before meeting with ticketing to strategize our efforts around selling out the next home game, and then meeting with corporate partnerships to work on a renewal deal.
Ultimately, we on the business side have the same goals as the players: winning an NBA Championship. And I believe everything we do affects the strength of our brand, the perception of our team, and fiscal health of our business. All of those "little" things help make us a strong contender in a very competitive league.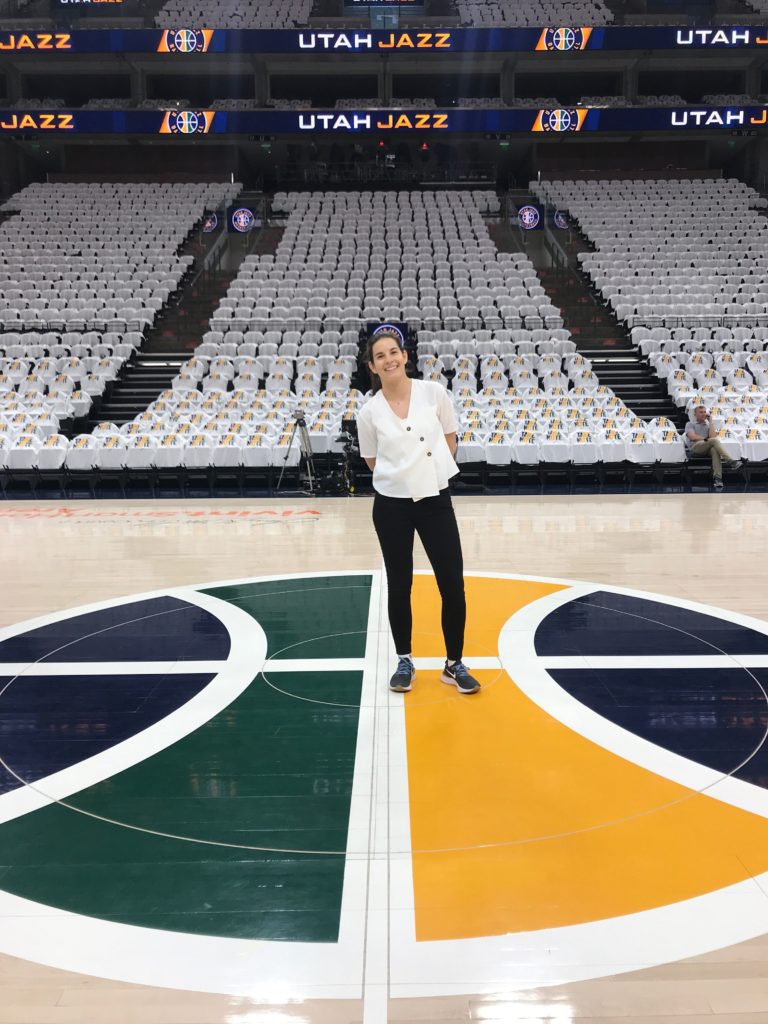 Why did you want to work in sport? In other words, what motivated you to want to pursue a career in sport of all industries after taking Business Marketing for your B.A.? Did you play/watch sports growing up?
I probably have a similar story as many of my counterparts in the industry. I was a three-sport athlete in high school and sports were my identity and helped shape who I am today. All of my friends were athletes and all of my mentors were coaches. I turned down basketball scholarships to play soccer in college because that was always my favorite sport. After college, I started doing triathlons competitively and completed a few 70.3 Ironmans. I've always been a competitor and that didn't go away after college. That drive and purpose were still there, and I saw the most obvious way to feed that passion was to work in the sports industry.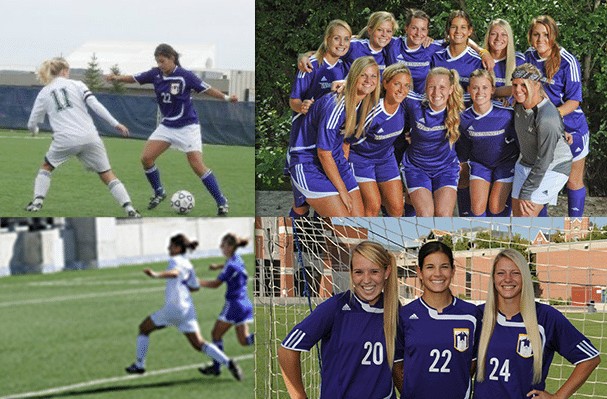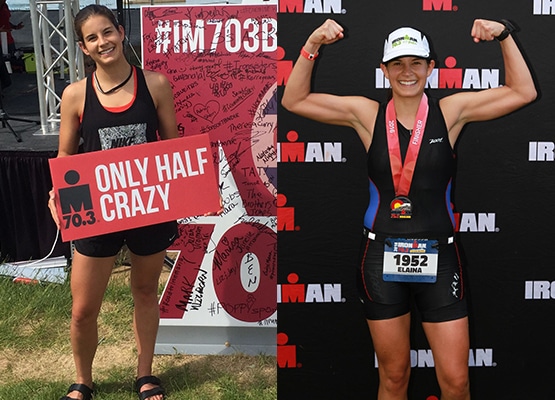 Would you say your path to your current position was quite easy or rather challenging, and can you discuss why?
It wasn't easy, but I always knew where I wanted to end up and I used that as motivation early in my career. I started in the sports industry with an unpaid internship with Real Salt Lake for almost a year. I embraced the position at the time because I knew I had to start somewhere, and it is almost always near the bottom.
I wouldn't be where I am today if I didn't embrace challenges and became more comfortable with being uncomfortable. The more my career has progressed the more challenging it has become and that is one of the reasons I have stayed at the Jazz. I've learned what sets you apart is asking for challenges and then taking them seriously when given an opportunity. When you look at your job through the perspective of knowing there are dozens of people wanting to take your spot it really helps you not become complacent. It's not easy but keeping yourself in check and not taking where you are for granted is important. I will say finding mentors and advocates inside and outside of your company is critical to your success, and that is something that has to be earned and not handed to you.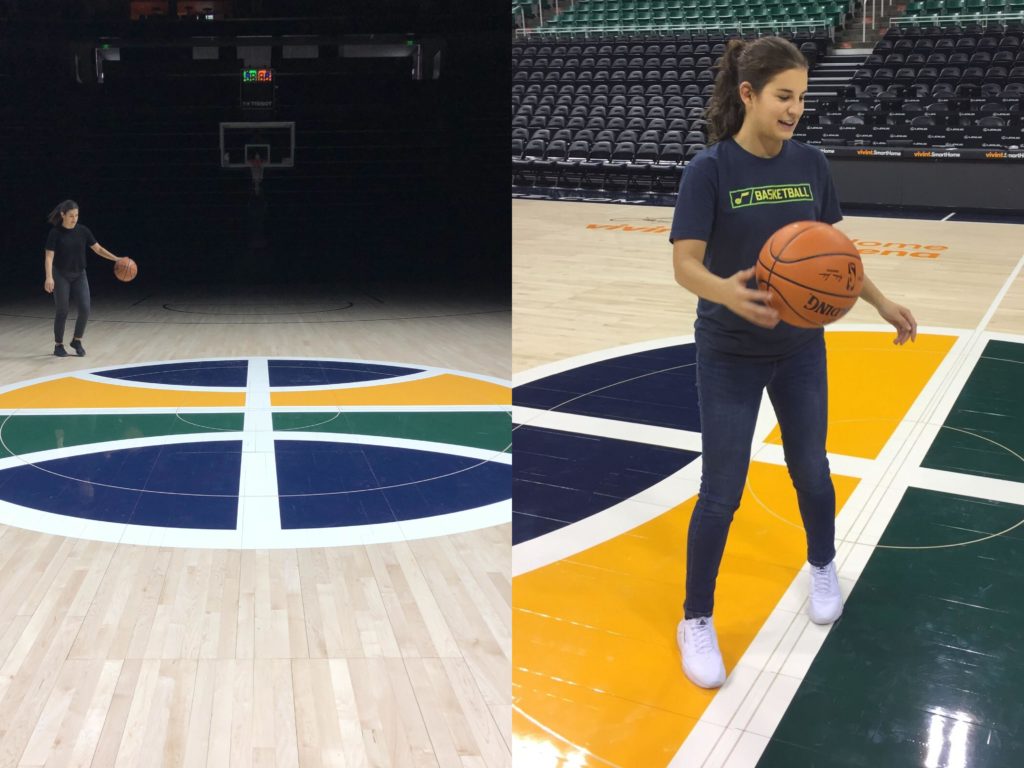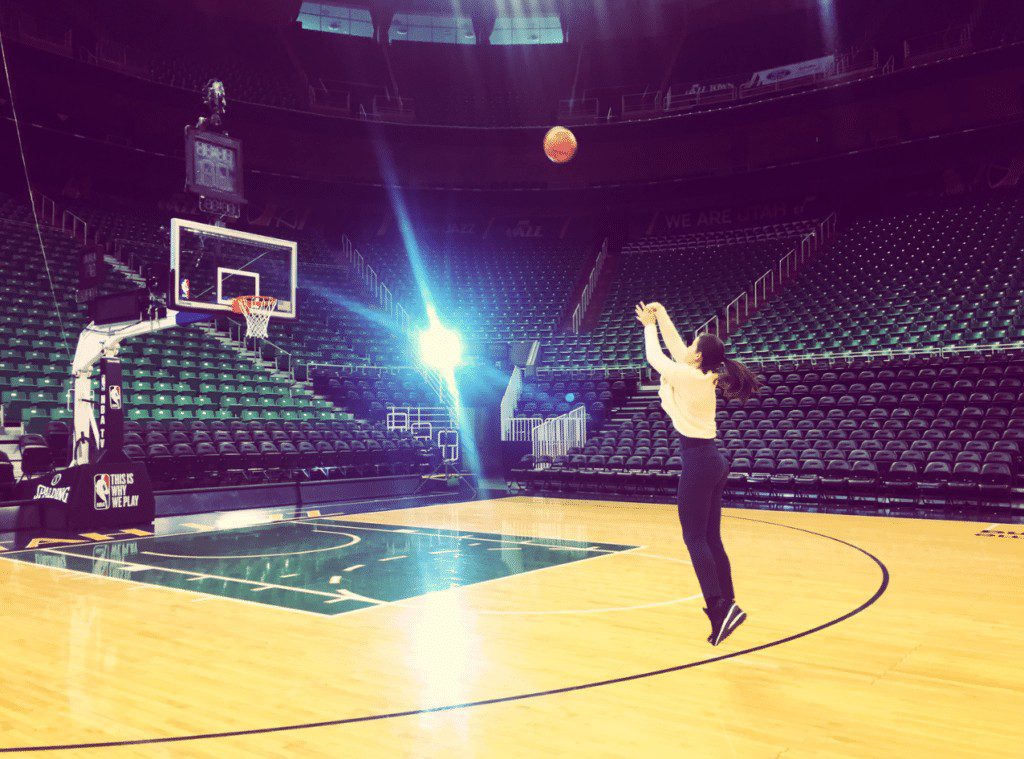 How are you able to manage to pursue your master's degree and your role as the Vice President of Marketing & Fan Development with the Utah Jazz simultaneously? To dovetail off this question, why did you decide to pursue a master's degree in 2018?
As mentioned previously, working in sports is competitive, especially for women working in a male-dominated industry. I never want to be passed up for a career opportunity because of education, since that is something I can control. But above all of that, I love learning and always enjoyed school. I always entertained the idea of getting a master's degree before I really knew what that meant and what it would take. My MBA program has been more applicable than I ever hoped, and while I still feel I learn the most outside of the classroom, I'm adding a lot of value to what I do by getting this degree.
As far as managing work and school, it is definitely tough to balance. I like to think about it from the perspective of my cohort. We are all in this together, we all have full-time careers and if they can do it, I can too. There are different concessions you have to make while balancing the two, but I'm so glad I'm in the program. The more I take what I learn in the classroom to work, the less cumbersome it feels and the more cohesive these two responsibilities become.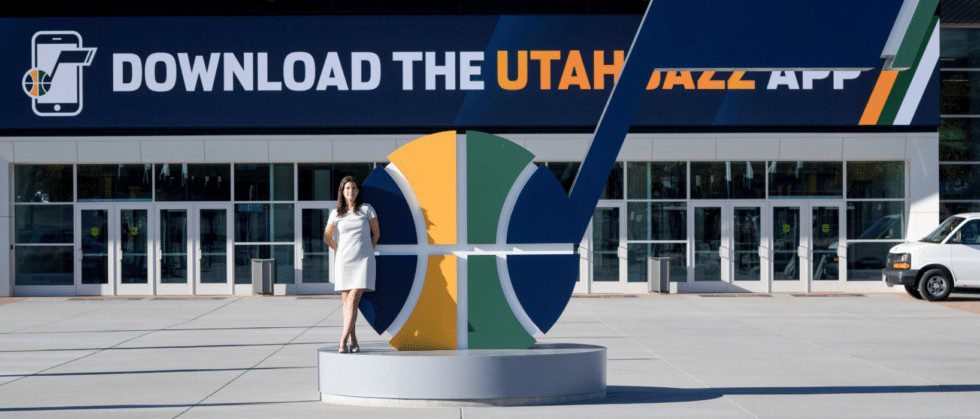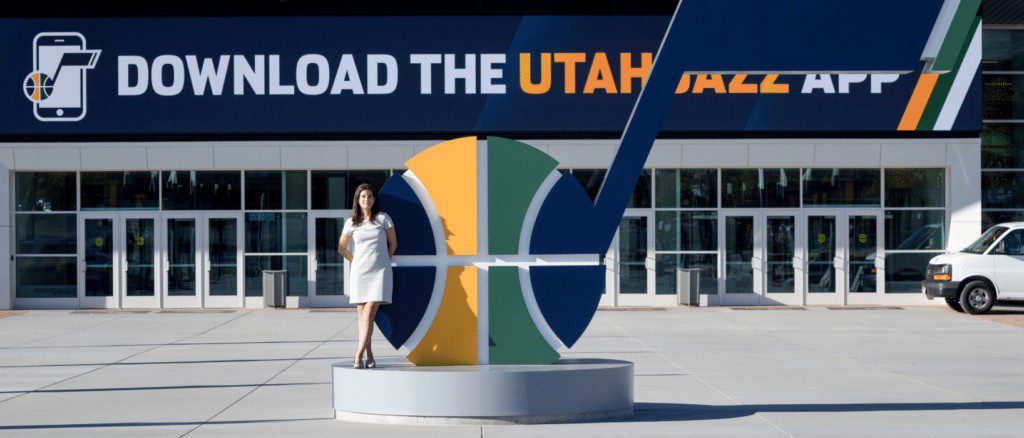 What are some of the biggest rewards in your role as the Vice President of Marketing & Fan Development with the Utah Jazz? Also, what are some of the biggest challenges in your role and how do you overcome them?
I truly enjoy the people I work with and the relationships I've built within my department and the organization as a whole. I also enjoy going to games and paying less attention to what's happening on the court and more on the fans who are enjoying the game. You can truly see the joy that the Jazz brand provides, and I like being one small piece of that. We live in a busy and cluttered world, but people do slow down for sports and it's nice to see that enjoyment on people's faces.
"One of the biggest challenges I face as a sports marketer is I have no control over the product on the court. You can't predict injuries, wins, losses or free-agency moves. You can't always sell wins or high expectations."
This makes my job challenging because you have to lean into the ebbs and flows of the regular season, which are unpredictable. When we are winning, we can highlight the dunks and blocks, and when we are losing, we can focus more on the fans and our community. What I have learned though is it's easier to love a brand when a brand loves you back and I think that is something we do very well at the Jazz. Regardless of wins or losses, we have very proud and loyal fans.
Tell us about your top three sport business career accomplishments!
1

Take Note Campaign

I'm proud of being instrumental in introducing our "Take Note" campaign back in 2016. I made the decision to put it on a static billboard and it really took off from there. To see it become one of the most popular hashtags in the NBA and the player and fan adoption has been really cool. I like that our fans have made it their own and it resonates with them. I'm currently working on a season campaign to take this to the next level this year.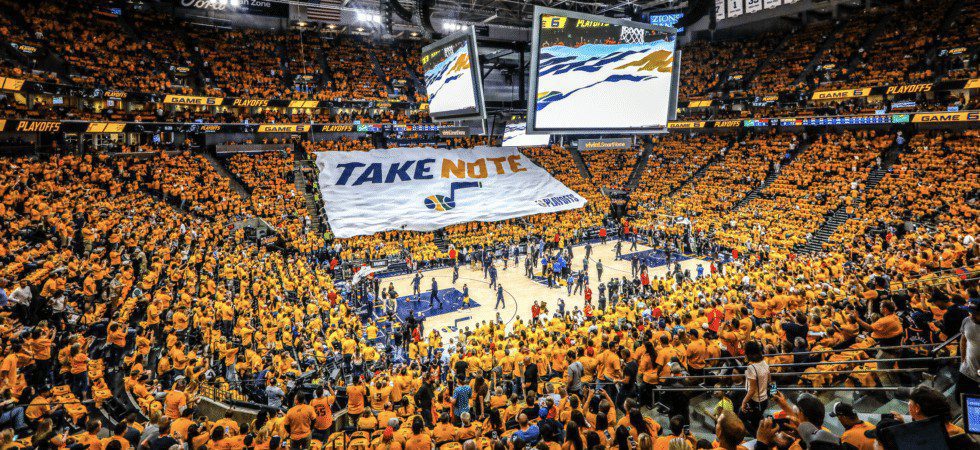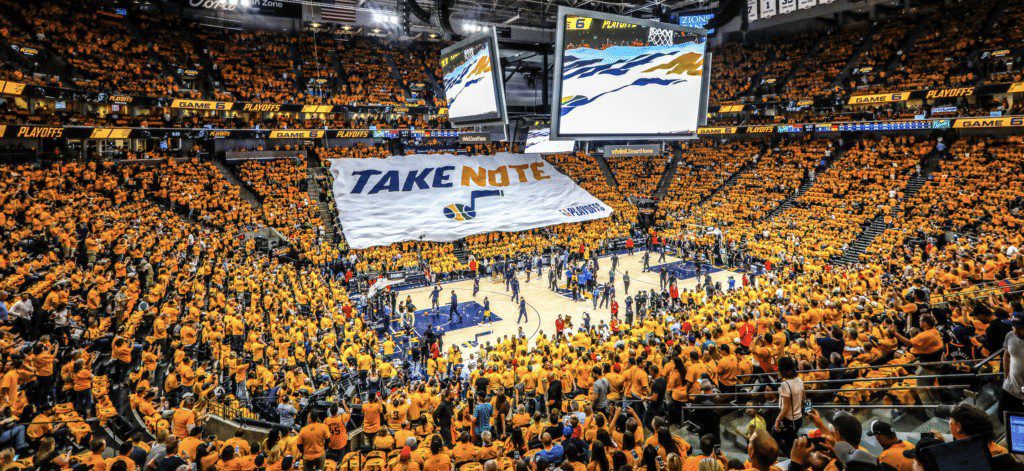 2

Downtown Murals

Secondly, I really enjoyed working on the two downtown murals in Salt Lake City last year. We worked with an incredible artist from South Africa for one and a local artist for the other. I still take a long way home sometimes just to drive by them. SLC is a basketball city and our fans have started to do their own murals across the city and state.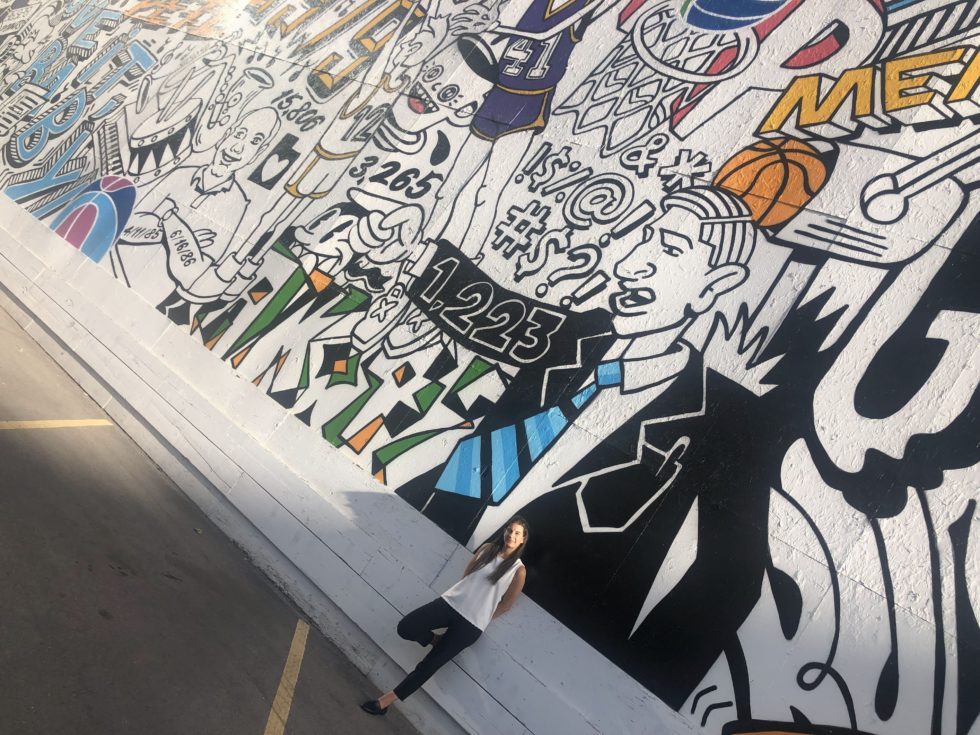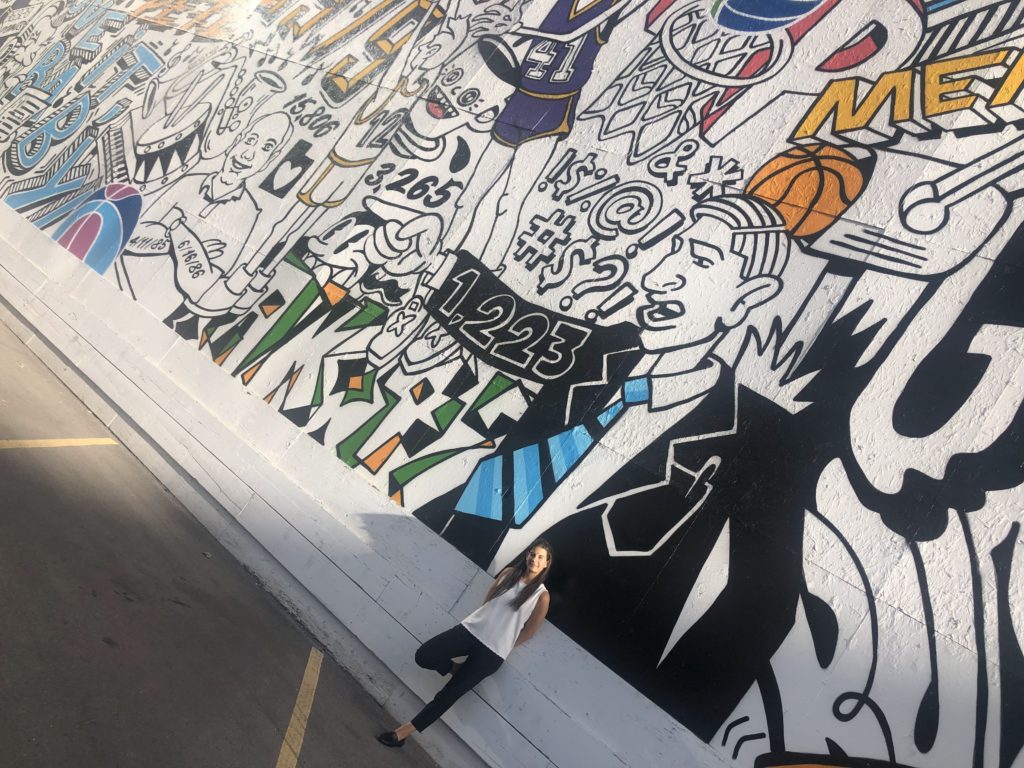 3

20 In Their 20s Award

Lastly, I was recognized as a Utah Business Magazine's "20 in Their 20s" Honoree in 2017. It's easy to doubt yourself from time to time and question the path you are on, so that served as some validation for me.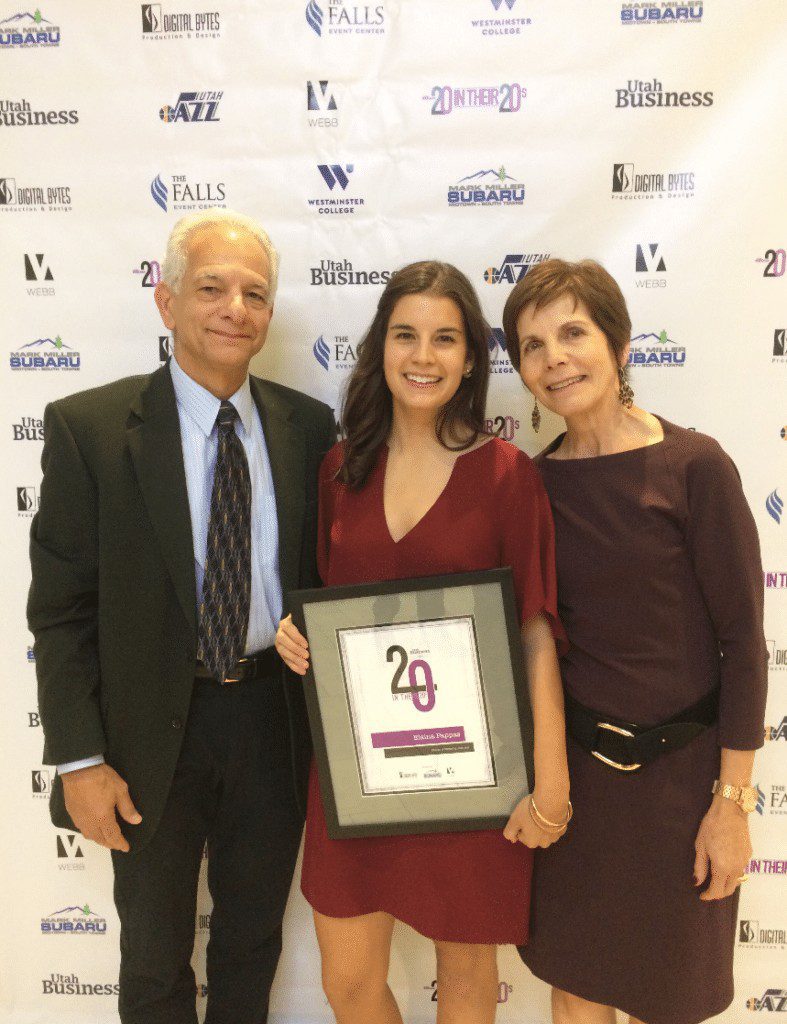 Final Thoughts From Mat
Elaina Pappas is someone many aspiring sport professionals should look up to. With a willingness to pitch, implement and execute creative and novel ideas, Elaina has been able to create numerous marketing campaigns for the Utah Jazz. Elaina's work was on display at Vivint Smart Home Arena during the Utah Jazz's first preseason game of the 2019 campaign.
There are two more preseason home games left before the Jazz open up the regular season at home in a 7 PM MDT against the Oklahoma City Thunder. I can't wait to see what Elaina and her marketing and fan development team put together! On the court, the Utah Jazz are poised to one of the NBA's top teams with the acquisition of Mike Conley and Bojan Bogdanovic and the development of Donovan Mitchell, among others. The same can be said about the marketing and fan development team, which Elaina Pappas plays a large part in.
---
Elaina Pappas
Interview by Mat Israelson
Posted October 11, 2019 in Industry Profiles