Felix Welling is the Senior Director of Corporate Development at VfL Wolfsburg-Fußball GmbH. One of their main operations is the football (soccer) team who play home games out of 30,000-seat Volkswagen Arena, located in the city of Wolfsburg, Lower Saxony. The club is a 100% subsidiary of German automaker Volkswagen. The football (soccer) teams compete in the Bundesliga league, the top tier for the sport in Germany. IT should also be noted that the club follows a holistic 360°-approach to business and has one of the world's best women's teams too.
Felix Welling has been with VfL Wolfsburg-Fußball GmbH for almost 10 years now. Felix has done a lot of work to develop VfL Wolfsburg's holistic business approach as demonstrated by inspiring initiatives. His first role was in brand management before moving to corporate social responsibility (CSR) with the club. For the past 5 and a half years, Felix Welling has led the corporate development team in strategy, innovation, internationalization, and business development.
We had the pleasure of chatting with Felix Welling last week. In our conversation, Felix talks about his career in sport and nearly 10 years with VfL Wolfsburg-Fußball GmbH. Felix's path to almost 10 years with VfL Wolfsburg is inspired by his creativity, innovative skills and ability to invoke organizational change. Enjoy!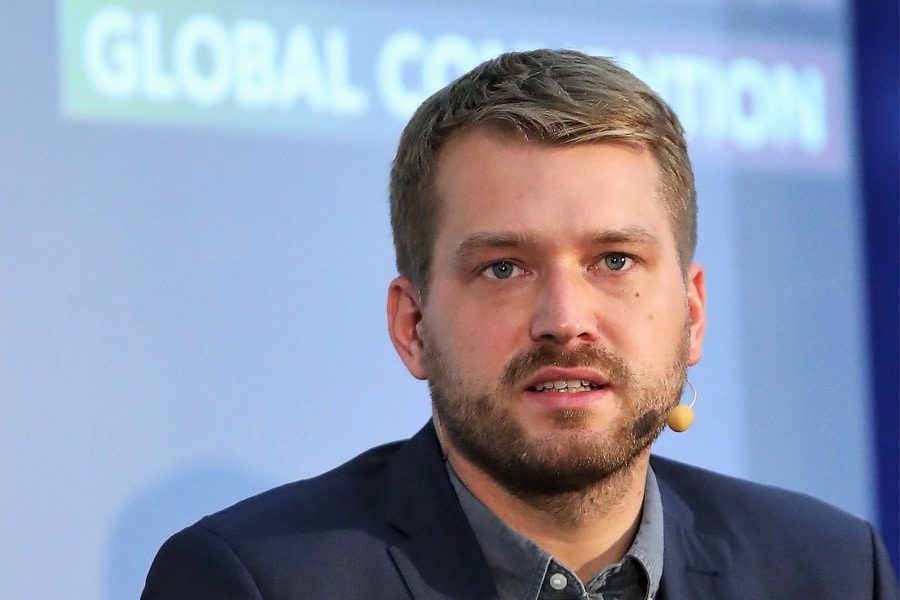 Please note: This interview was conducted via electronic communication. Editing changes were made to make it easier to read while maintaining the voice of the interview.
What does a typical day look like for you as the Senior Director of Corporate Development at VfL Wolfsburg?
First of all, a big thank you for reaching out. I am very happy to share some thoughts with you and the followers of SPMA.
It was important to search the core of VfL Wolfsburg-Fußball GmbH's brand values and, afterward, translate it in a corporate strategy. We pointed out that our club is a passionate football (soccer) team with a clear focus on holistic and innovative developments on and off the pitch. It's our belief that football (soccer) needs a holistic development approach. I highly believe that the football (soccer) club of the future needs to extend our regular business scope, in order to attract more fans and sponsors and find new revenue streams. For example, as the first professional football (soccer) club to do so, we launched our own eSports team in 2015.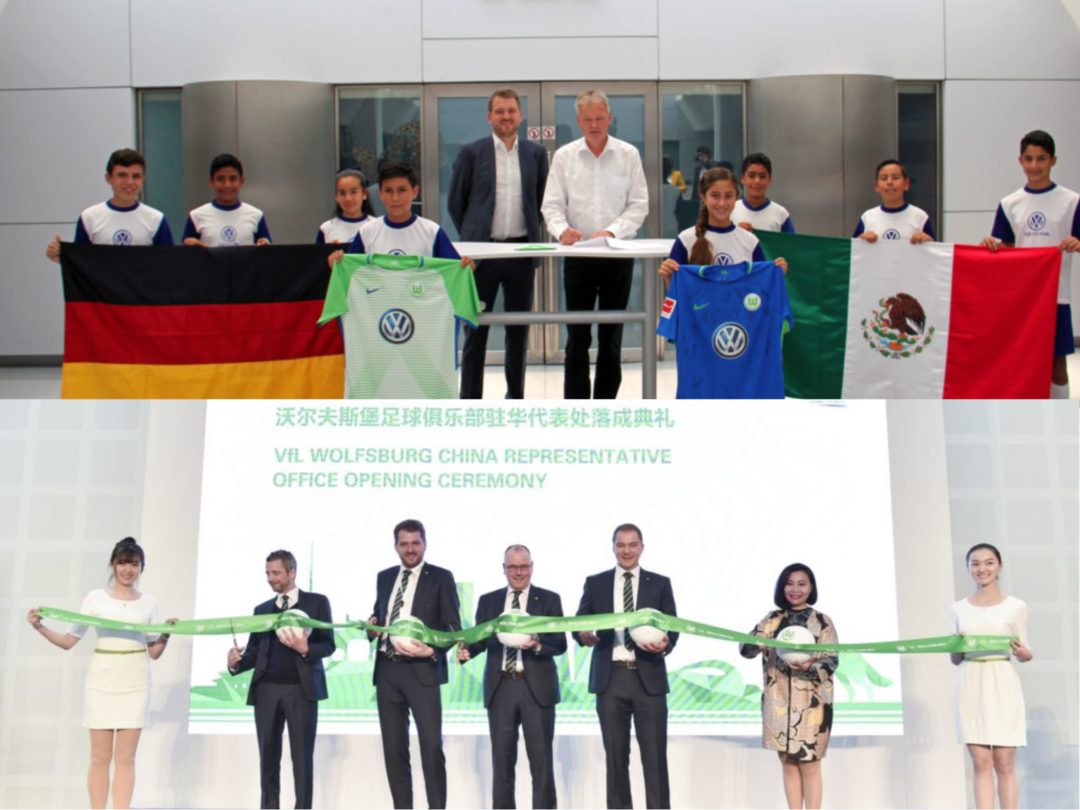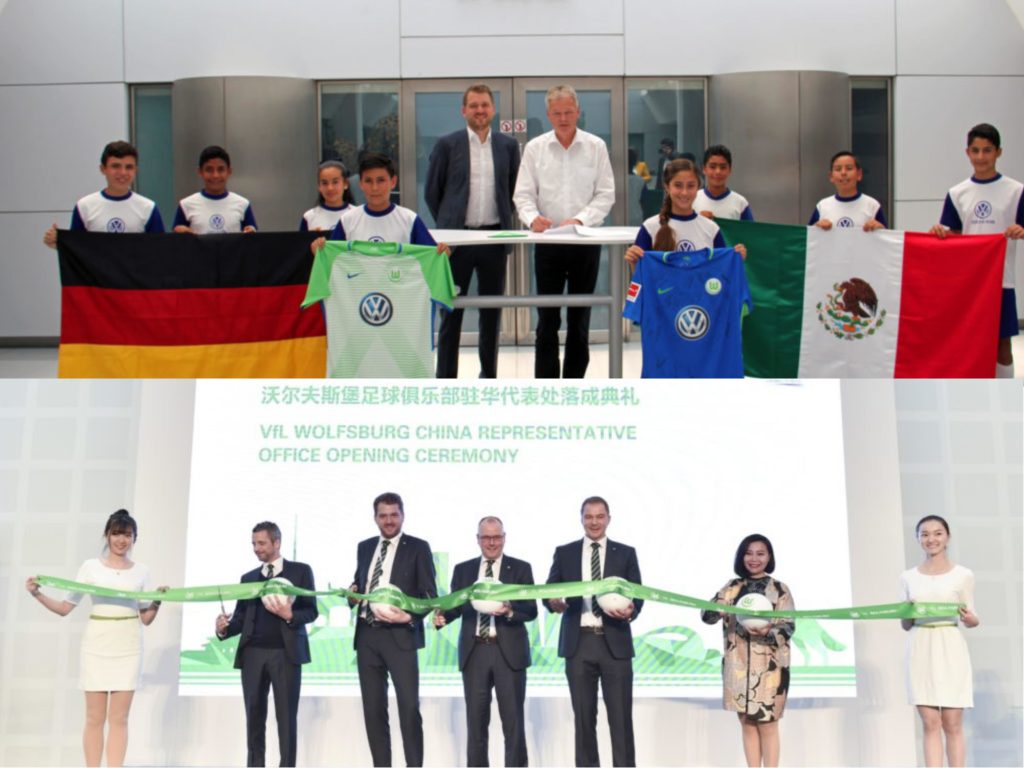 In my role as the Senior Director of Corporate Development, I am responsible for the club's strategic development and the business approaches that fit our core values. In the corporate development department, we handle all international projects in China, United States of America and Mexico. We also focus on the overall digital development, specifically with our database projects and eSports activities around our Fédération Internationale de Football Association (FIFA) team.
Take us through your previous three roles with the club (Brand Management, CSR and EA to Managing Directors). How did those roles prepare you for your current one?
After studying business administration and marketing in Nuremberg, Göttingen and Vilnius, I started my career in sport management with the football (soccer) club VfL Wolfsburg. Right after I started as an intern in the newly founded brand management department, the club managed to become the German Bundesliga champion! It was a great way to start. In that department, we developed the clubs CI and CD and rolled out marketing campaigns.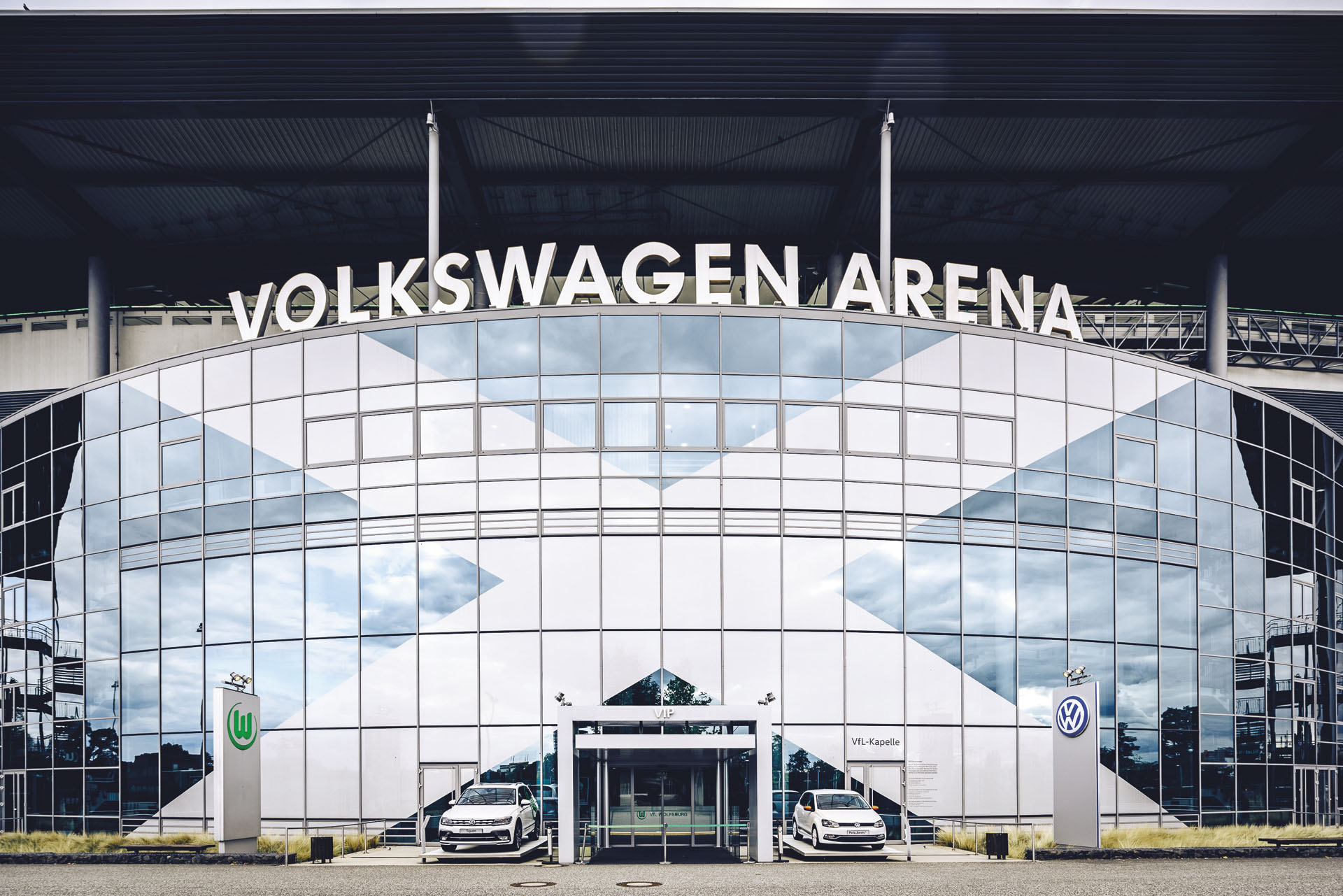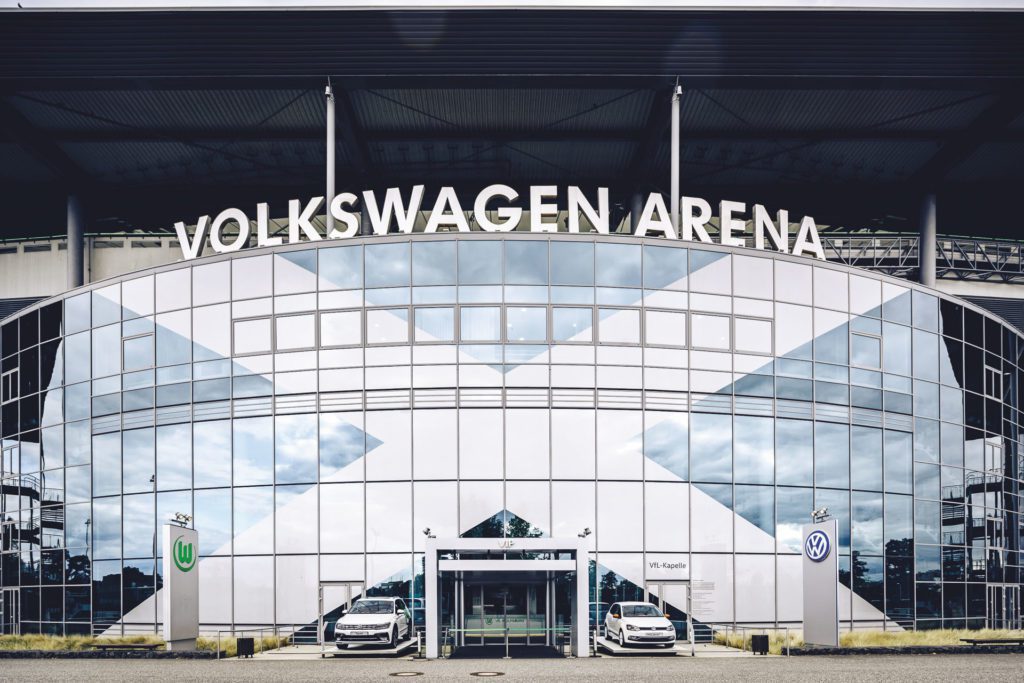 I got to know how to plan and roll out marketing campaigns in the football (soccer) world. Also, I learned to work with small and big agencies of all kinds. After that, I got the chance to develop the club's corporate social responsibility (CSR) strategy. With a clear focus on regional engagement with partner clubs and schools, we launched "moving together" the club's CSR brand and strategy.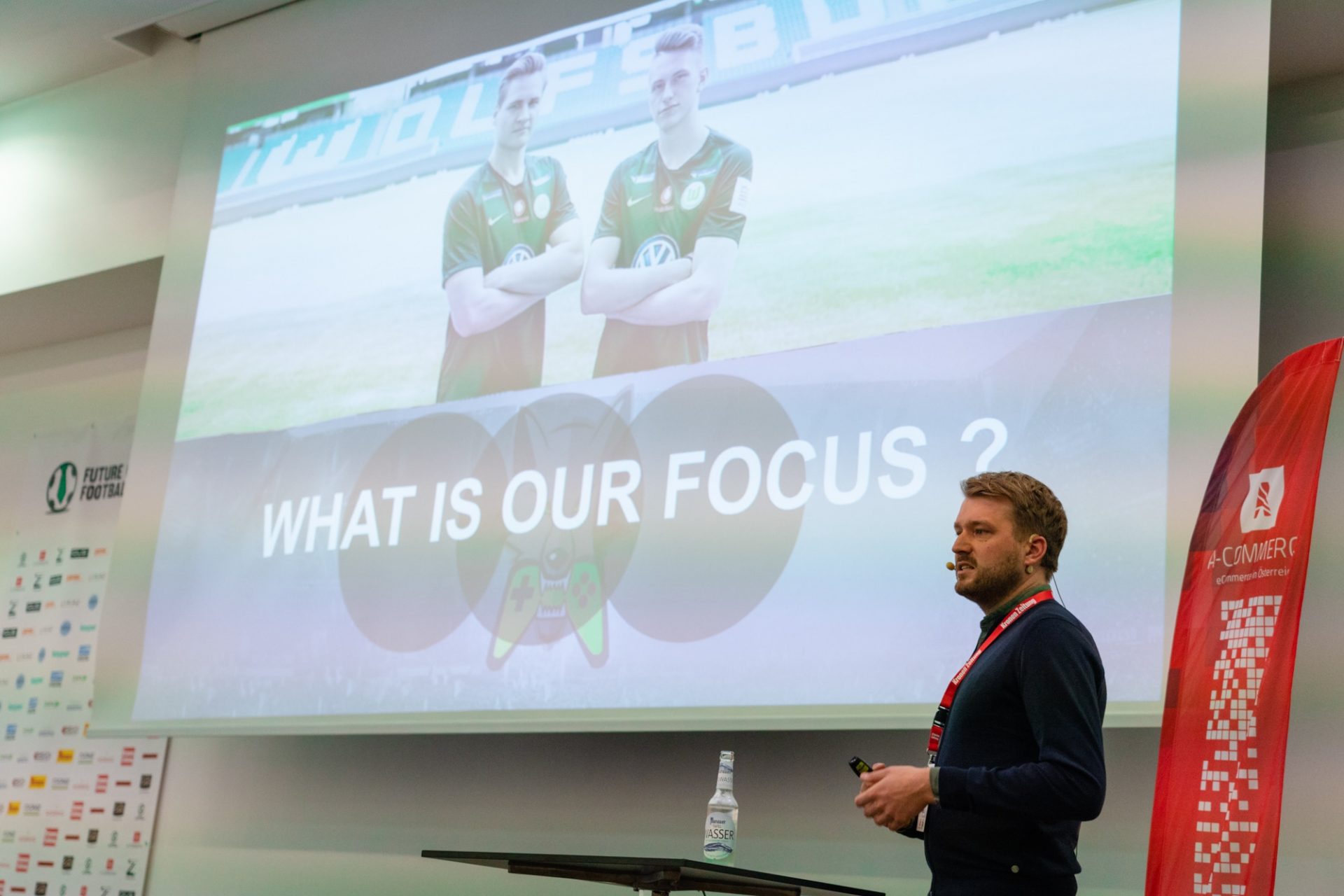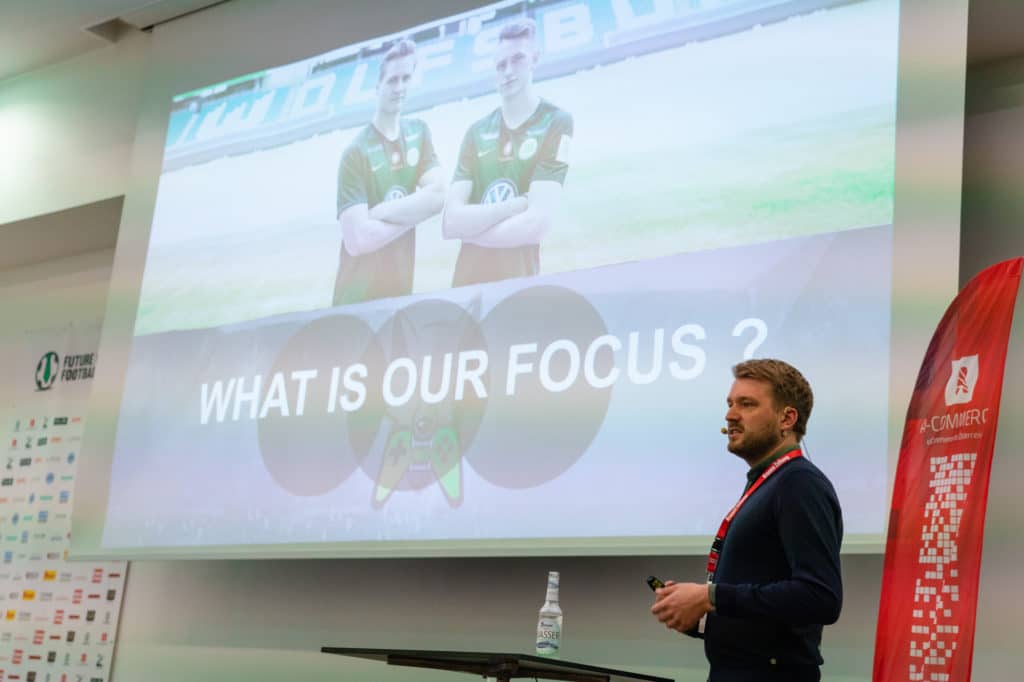 I gained a real understanding of the club's fans and key stakeholders in the region. Additionally, I learned how to develop a strategy and implement it in the club's daily activities. In 2014, when I was 30 years old, Wolfsburg's MDs trusted me to become the new Executive Assistant to Managing Directors. In that role, I obtained a holistic understanding of managing a company. I worked on infrastructure and sales-related projects.
My main work was to develop the club's new corporate strategy and kick start a process of holistic change. VfL Wolfsburg grew so fast after becoming Bundesliga champions 2009. But the organization's structure was outdated.
Together with a top management-consulting partner, it was my job to lead internal meetings, develop a customer and process-based organizational structure, and communicate it to all internal and external stakeholders.
My time in this role helped me to gain a clear view of management processes. Importantly, it enabled me to find manageable compromises between the clubs interests and the interests of our team's owner, Volkswagen. Out of this change, we developed the strategic corporate development department with the focus on strategy, new business and the inter-divisional topics internationalization and digitization. Today, six people are on my side to manage these projects.
Your educational background is in management, economics and business admin. When did you realize you wanted a career in sport? Take us through it.
Working in the sports world is great. Just by finishing my studies and thinking about possible topics to tackle in my thesis, I realized that I want to try to combine my personal interest with my professional career.
"So, I focused on behavioural science and wanted to answer the question of how sports sponsorships influence fans in their interests and especially in their buying behaviour."
I was so happy that VfL Wolfsburg gave me the chance to enter the world of professional football (soccer) so that I could gain practical experiences after my studies.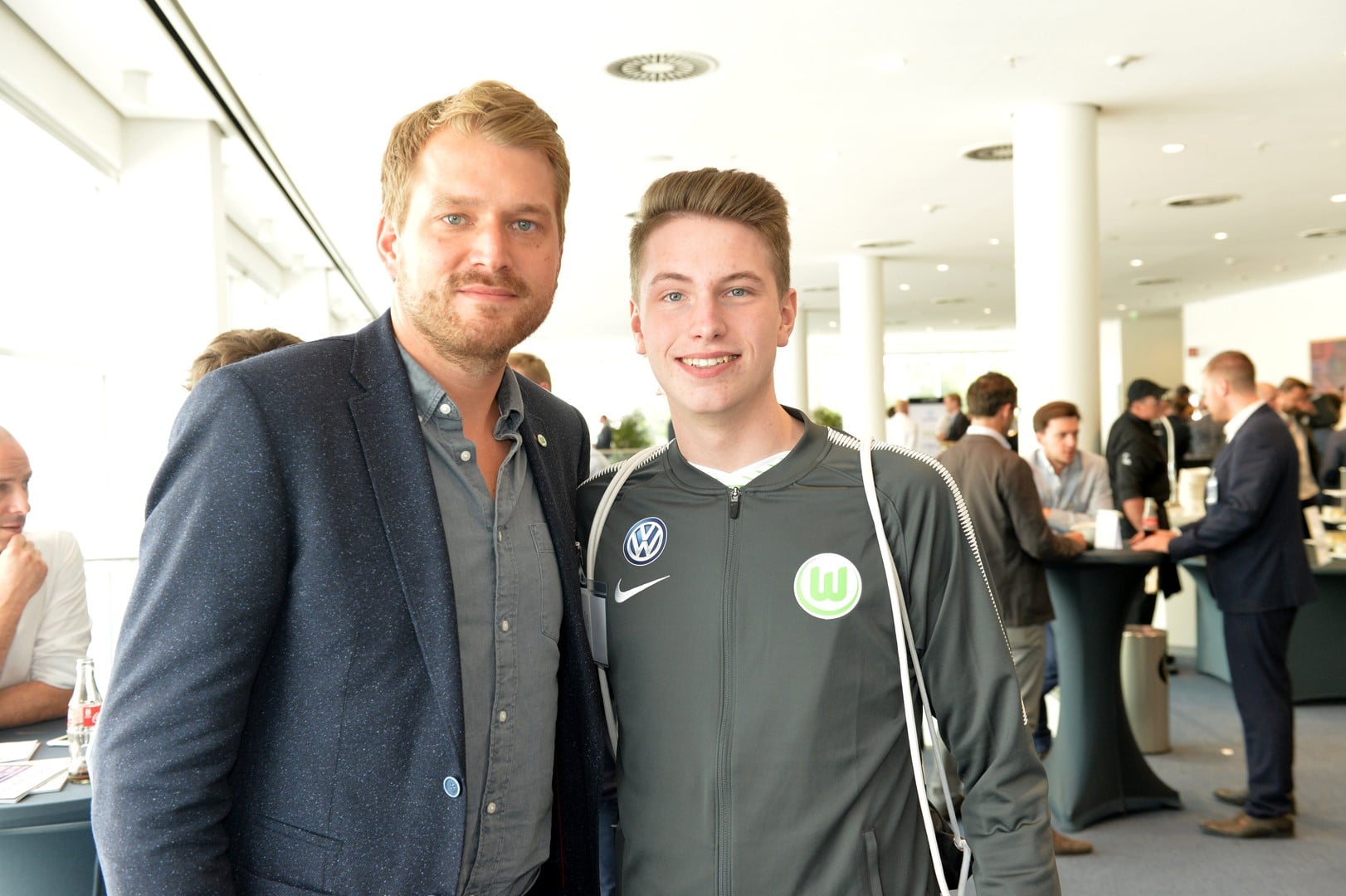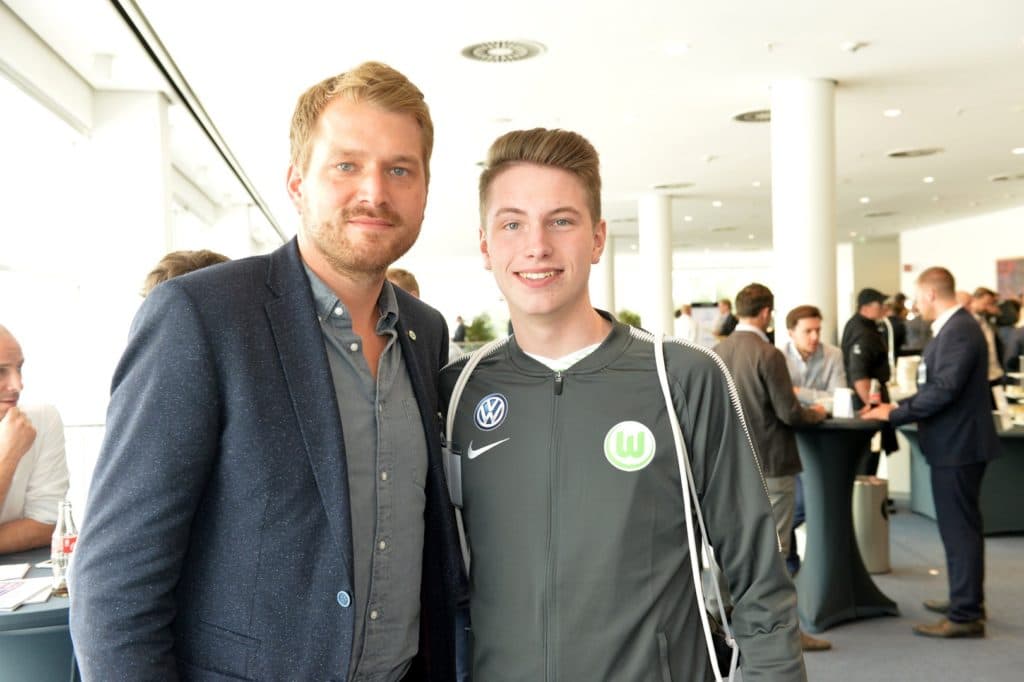 I always loved to play football (soccer) and in my leisure time, I always checked all news around the national and international professional sports leagues. My main focus was on professional football (soccer). After having spent about ten years in the football (soccer) scene, I truly can say that I love being part of a football (soccer) organization. To be an important part of the football (soccer) world and to shape the future of that industry in my role is special to me.
What was your initial perspective of the sport business industry? Also, what surprised you about starting a career in the sport industry?
Actually, my first impression was, of course, amazing. The fact alone that I realized my daily work happens in a Bundesliga stadium was amazing. In addition, the professionals and processes to bring about big events such as home games every two weeks impressed me.
After several months of working in the sport industry, I felt that the industry needed to embrace change to be ready for the tasks of the future. For example, VfL Wolfsburg had a clear focus on day-to-day business and regional developments. But that came without getting ready for the international market and new business opportunities outside of the region. That was an industry-wide standard when I first started with VfL Wolfsburg. Since then, the business changed a lot and nearly all involved entities understand that they need to develop successful strategies for future challenges.
What are 3 essential skills someone needs if they are going to succeed in sport business?
1

Show Interest

Be interested in all aspects of the sport business and get involved as much as you can. Always bring your own opinion on topics and question all well-rehearsed processes and decisions! Organizations tend to stay in learned processes, even if they are not right. So by showing interest, you can expand that.
2

Trust Yourself

Show yourself! Make yourself visible and be willing to stand out. Have trust in your own opinions. Sport organizations are small and medium-sized enterprises, so management needs to involve your opinions to make the right decisions. You can make an impact if you are willing to.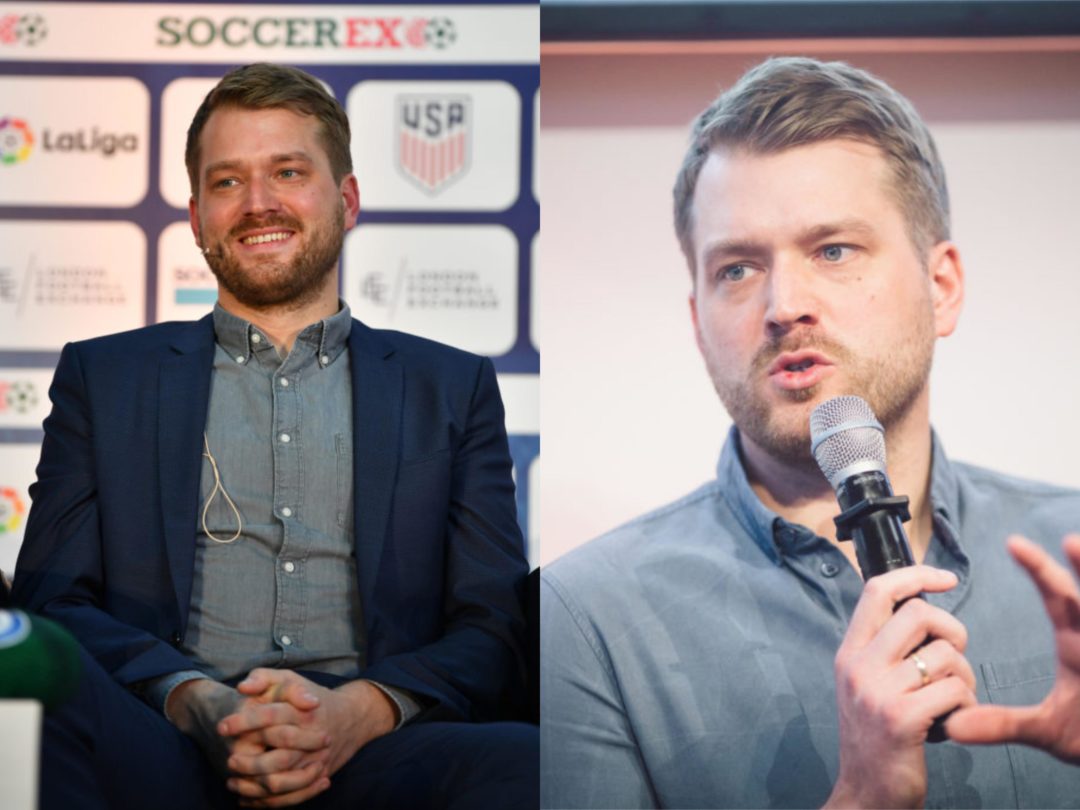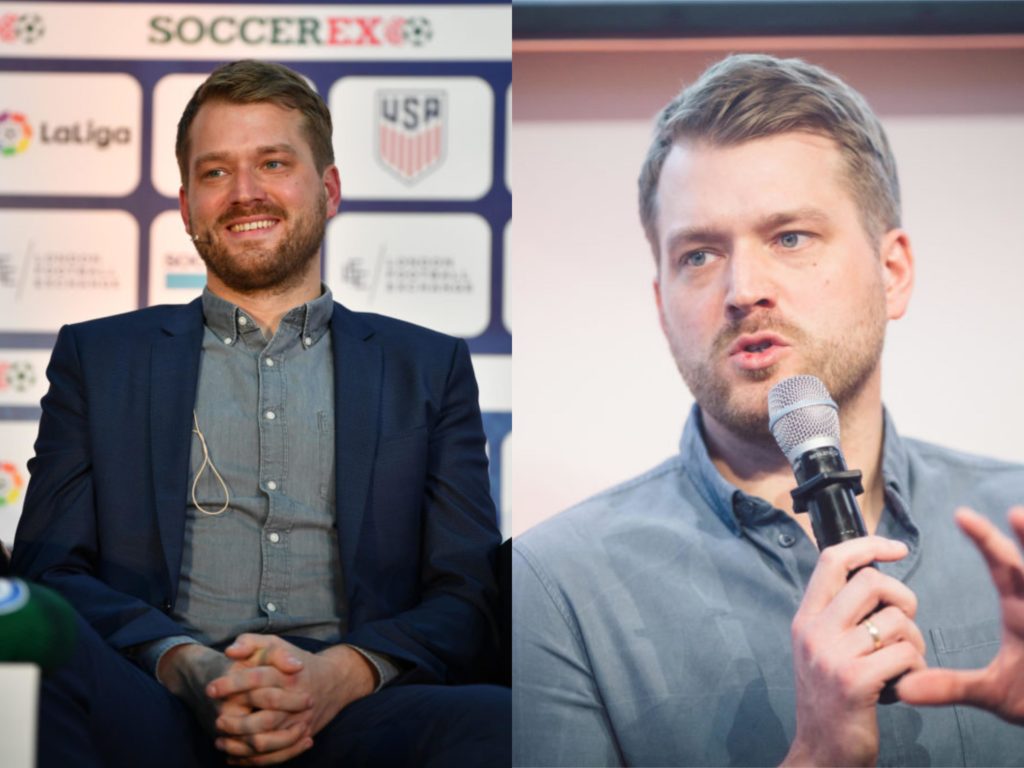 3

Reflect

Take time from your job to reflect. The business of sports can be a volatile environment and it requires a lot of personal involvement with employees. In this environment, it is crucially important to step back from time to time, to observe things from another perspective.
Does anyone come to mind when thinking of a good next interview for SPMA?
1

Björn Endter

Björn Endter is the Director of Marketing & Sales at FC Augsburg 1907 GmbH & Co KGaA. He's a bright and smart business mind from the Bundesliga who joined different clubs and sports brands in young years already
2

Falk Bothe

Falk Bothe from Volkswagen would be a great interview. He is a digital enthusiast and great leader in one of the worlds biggest companies. He forms the digital change of the automotive industry.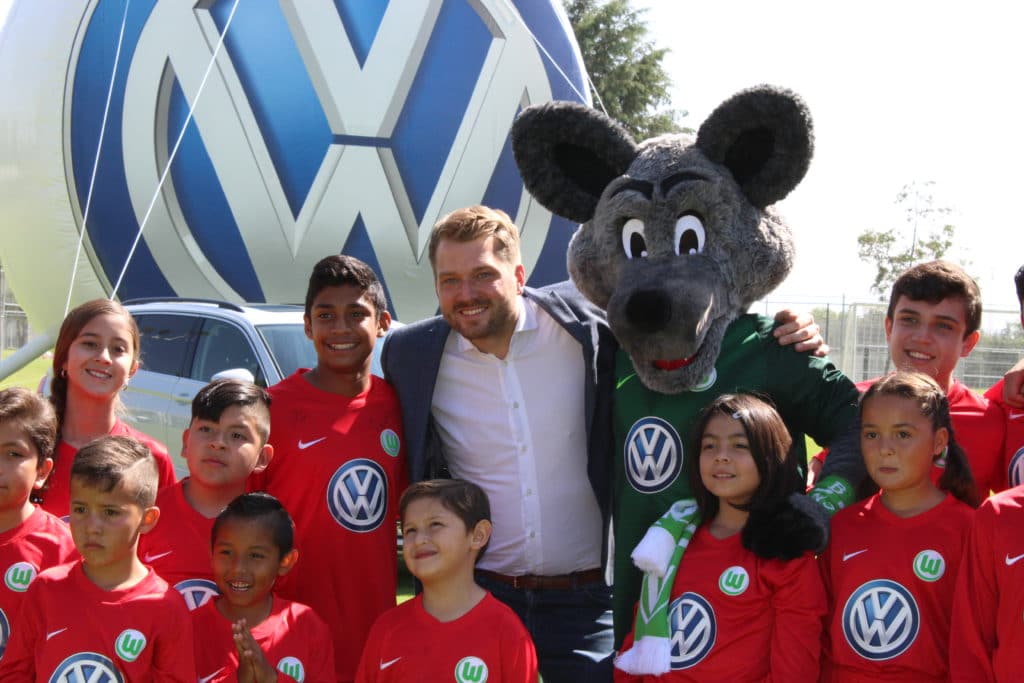 Final Thoughts From The Interviewer
Felix Welling has an important job as the Senior Director of Corporate Development at VfL Wolfsburg-Fußball GmbH. His seasoned innovative, forward-thinking and interpersonal skills have helped Volkswagen gain invaluable corporate partnerships beyond Germany for their football (soccer) club.
Within the next month or so, Felix Welling will celebrate 10 years with the club. In that time, he has risen to his current role through excellence and proven success in his previous three roles. It'll be fun to see how Felix Welling celebrates his 10-year anniversary. We'll be sure to keep you posted on our social media accounts if we get any updates on those celebrations!
---
Felix Welling
Interview by Mat Israelson
Posted September 3, 2019 in Industry Profiles