Greg Sargent, Director of Marketing at Canucks Sports & Entertainment (CSE), helps to oversee marketing efforts for several different teams in addition to Rogers Arena. The teams within Greg Sargent's scope include the Vancouver Canucks (National Hockey League), Vancouver Warriors (National Lacrosse League), Vancouver Titans (Overwatch League), Seattle Surge (Call of Duty League). Indeed, Greg's position as Director of Marketing is extremely diverse and involves creating unique and attractive brand strategies and marketing campaigns for ticket sales, retail sales, community engagement, food & beverage areas, and so much more. Join me in this interview with Greg Sargent as we learn more about his role with CSE, why he was attracted to the sport industry and how he's evolved within it. Greg Sargent is candid throughout and offers tremendous insight into sports leadership. Enjoy!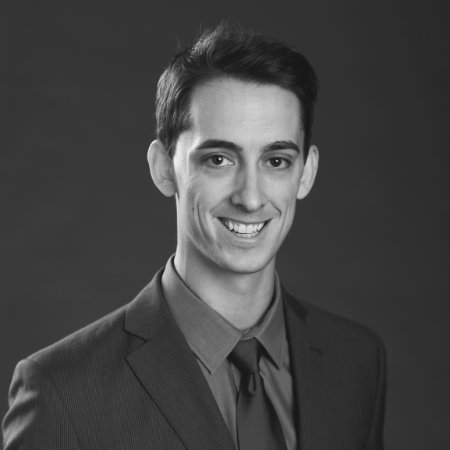 Tell us about your role as Director of Marketing for Canucks Sports & Entertainment.
In my role at Canucks Sports & Entertainment, I oversee marketing for the Vancouver Canucks (National Hockey League), Vancouver Warriors (National Lacrosse League), Vancouver Titans (Overwatch League), Seattle Surge (Call of Duty League), and Rogers Arena.
With franchises in both traditional sports and esports, our team develops marketing and brand strategies that engage diverse sets of fan communities and seek to exceed a broad set of business objectives.
Across our franchises, we execute campaigns and projects relating to ticket sales, member retention, premium suites, game entertainment, team operations, retail (in-store and online), community engagement, food & beverage, corporate partnerships, and so much more. It's a diverse portfolio and so many elements that are distinctly unique to sports.
In the past year, our organization has grown rapidly (adding three new franchises) and I'm very grateful to be a part of it.
What does a typical day look like for you?
When I can, I like to start my day by reading up on what's happening across our leagues and the industry as a whole. Today, you can't learn fast enough and it's imperative to keep up with the latest and greatest.
Following that, I typically review our performance dashboards which summarize how our products and services are performing across our teams. Each team can have its own unique objectives and KPIs, so our dashboards are structured to provide a nice outlook so we can spot successes or challenges and can pivot our priorities/marketing support as needed.
Next, I'm typically sitting down for meetings with the rest of our executive team, meeting cross-functionally, or (most importantly) sitting down for 1-on-1's with my teammates. There is no better time spent.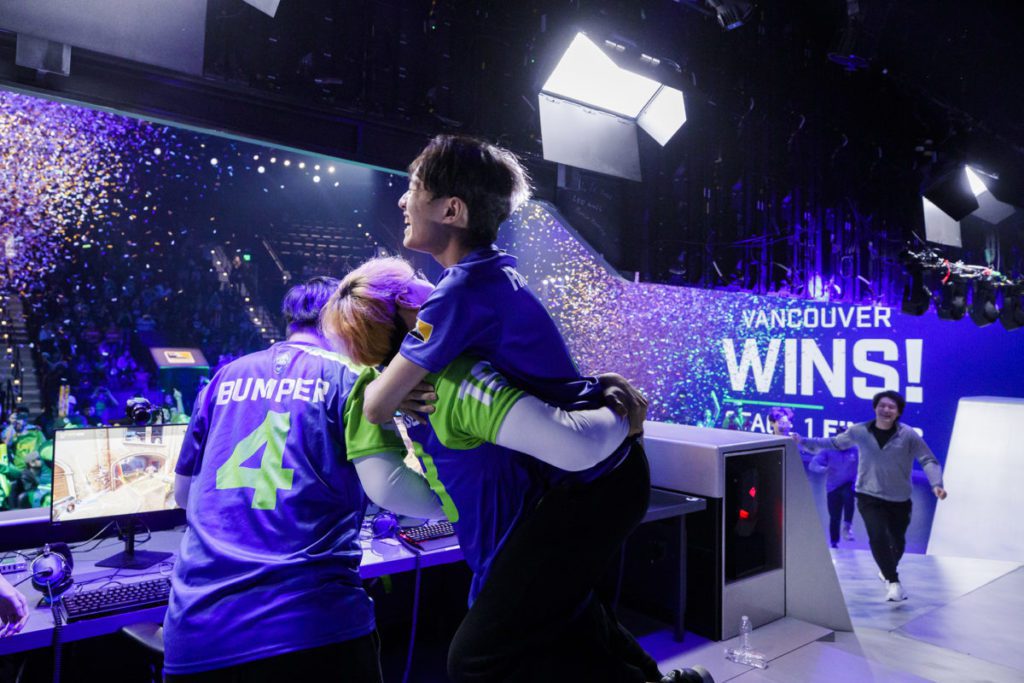 While I try to keep to this structure as much as possible, as anyone who works in sports will know, our business is one that rewards those who are agile and enjoy a bit of chaos in their day.
Tell us about your 7-and-a-half-year ascent with the Canucks from working as a Ticket Operations Representative to Account Executive to Marketing Manager to Director of Marketing.
As I mentioned earlier, my path into sport was a bit of a unique one. After spending some time working within the family business, I was craving some new experience after graduating from college. As luck would have it, a 3-month internship in the Client Service & Ticket Operations department had just been posted and I figured what could be more different from property management than sports!
While I made the most of my internship, my timing could not have been worse. While the prospect of a full-time job was there for me, the NHL & NHLPA announced a work stoppage just as my internship ended. After a bit of time on the sidelines, I was able to jump back with the team as an Account Executive in early 2012.
After 2 and a half years or managing a portfolio of Season Ticket Members, I was offered the opportunity to work on the operations side of our Ticketing department. In this role, I worked closely with colleagues in marketing and sales to execute our ticket sales campaigns and membership experience programs.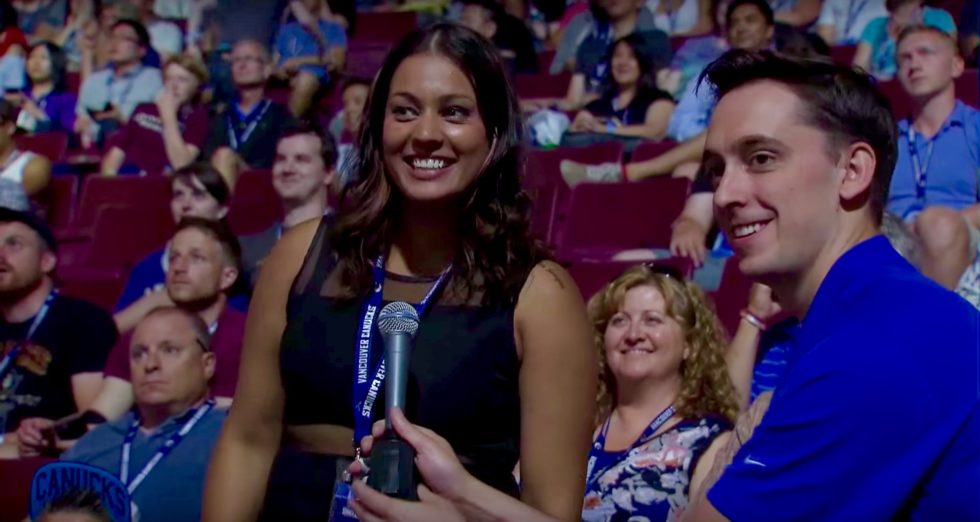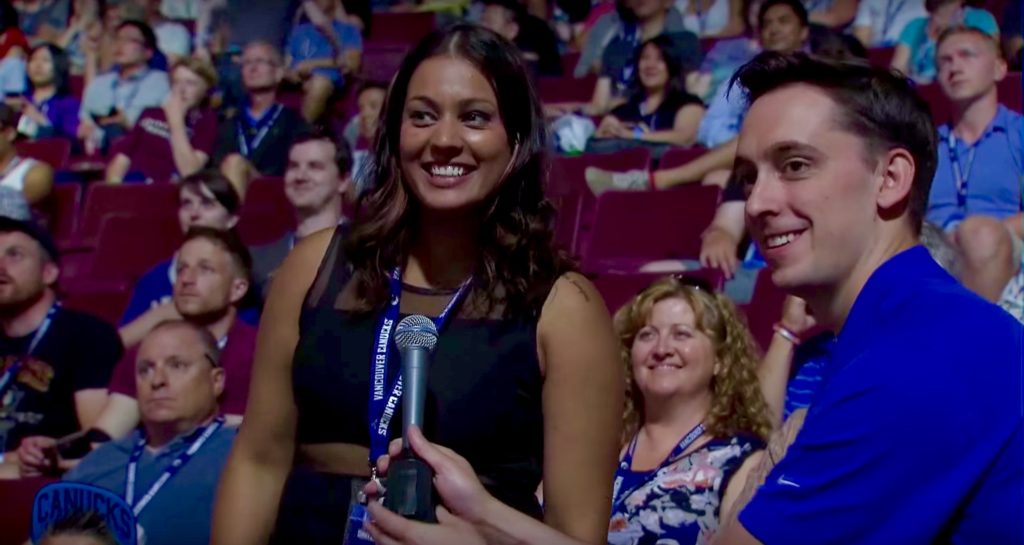 With a few gaps in my skillset emerging at this new level, I opted to head back to school and was lucky to be accepted to a part-time MBA program at the University of British Columbia.
With some great relationships now made within the Marketing team, I was lucky to be given the opportunity to fill an opening as Marketing Manager – leading ticket sales marketing for the team.
After completing my MBA, I again was the beneficiary of good timing as the organization grew with three new franchise acquisitions in Vancouver Warriors (National Lacrosse League), and then esports with the Vancouver Titans (Overwatch League) and Seattle Surge (Call of Duty League).
As you can see, a lot of luck is to blame. But, I'm also a strong believer that in life everyone needs "a chance and champion". I'm fortunate to have received both at CSE. The organization has believed in me and invested in my growth and I'm also lucky to have had so many great leaders and mentors along the way.
When was the point you realized that you were meant to do this career?
I've been a fan of sport for as long as I can remember and was active throughout my childhood, playing hockey, baseball, volleyball and golf. Our family attended Canucks games (when we could afford to) and we cheered on our local teams much like any other Vancouverite. But, to be candid, I'm one of the rare individuals that hasn't had a long-standing passion to work in sport from an early age.
I worked at our family business throughout high school and college but after graduation realized that, despite a very promising financial outlook, the passion wasn't there for me. I needed to find something I loved doing that would make work a passion and not a chore. Clocking in and out of a 9-to-5 job didn't interest me and still doesn't to this day.
After the first few months of my internship with the Canucks, it became clear to me that I'd found what I was looking for. What I didn't realize, was my fulfillment came from something different than I had originally thought. In many respects, sport is about a chase for goosebumps. A chase for that incredible, undeniable feeling where you're so excited you're jumping up and down and hugging strangers. Creating those moments for others is incredibly fulfilling. Seeing the smiles and faces of the kids along the glass during warmup, watching the screams and high-fives after a big OT win – it's what gets me up in the morning. I had those moments as a kid, and I want to share them with others.
[nnr_optin_fire id="17″]
Having been an English Literature Major (minor in Commerce), what surprised you the most about starting a career in the sport industry when you initially started working in sport?
While some may think there are limited synergies between my undergraduate degree and my career path, they couldn't be more wrong. As someone once told me, "people who write clearly, also think clearly." My undergrad provided me with the ability to think critically, structure an analysis, and ultimately communicate clearly and effectively to colleagues and executives.
"People who write clearly, also think clearly"
[showmodule id="278337″]
A common label people working in marketing get is that they are creative (sometimes more creative than most people working in sports). Is this realistic? Beyond creativity, which you have a ton of, tell us about other skills and abilities required and/or often overlooked when working in sport marketing?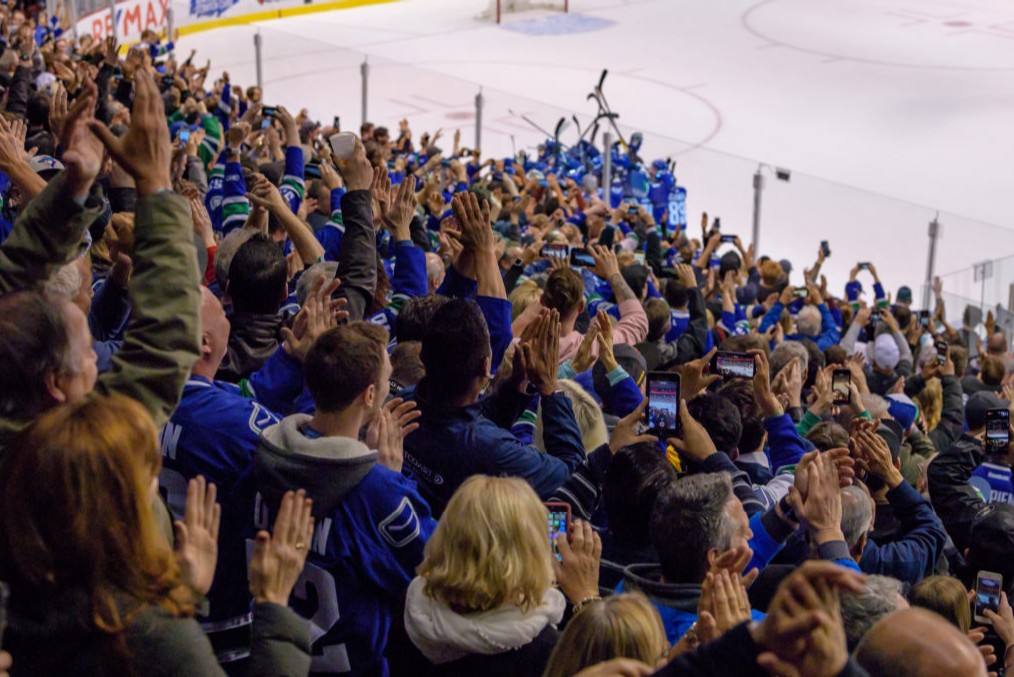 In my MBA I learned that creativity has many forms. Being artistic and having an eye for design is one component, but creativity comes in all shapes and forms and is more about challenging the status quo, thinking outside the box and pushing the boundaries. Many articles will confirm it, and it is so true – today's leaders are looking for those who are creative. In our business, creative solutions have led us to more effectively engage new audiences, and even develop new revenue streams that weren't evident beforehand.
What would you include on a list of your top 3 biggest accomplishments (or moments) working in sport?
1 Launching Premium Venues
Launching two new premium venues in our arena: 1. Encore Suite and 2. The Sportsbar LIVE! at Rogers Arena.
2 50 Season Brand Campaign @ NHL Draft
Seeing our Canucks 50th Season brand campaign spot open the 2019 NHL Entry Draft on US and Canadian broadcasts
3 Seeing Others Grow
Watching the incredible growth and success of some individuals that I brought within the organization
As a leader, there is nothing better.
If you could have a superpower to help you in your career, what would it be and why would you choose to have it?
Does seeing the future count? [laughs] It would be incredible to get a glimpse of what our industry looks like in the years to come. We're in such an exciting stage of growth within the sports and entertainment industry. Technology and innovation are driving our businesses to never-before-seen heights and I can't want to see where things head in the next 10 or 20 years!
Mat's Final Thoughts
Greg Sargent always desired to "do something different" in his career and that was in part what drew him into the sport industry! Now the Director of Marketing for CSE, Greg Sargent attributes much of his great success in this industry to getting "a chance and a champion" within his life. From my question and answer session with Greg Sargent, it sure sounds to me like it was the CSE who gave him both of these things. Great on the CSE for giving Greg Sargent that chance. It's clear that Greg believes in paying it forward by passing those chances down to other hard-working individuals looking for their shot at working in the sporting industry. That is what makes Greg Sargent's story, not only an insightful one on the path from working in ticketing to directing the marketing team, but also on the mind of a tremendous leader on the business side of sport.
---
Greg Sargent
Interview by Mat Israelson
Posted December 2, 2019 in Industry Profiles